If part of your home improvement vision includes a bathroom reno, you are not alone. Nick Crossland, who runs seven Highgrove Bathrooms stores across greater Brisbane, shares his know-how to help start your first renovation game.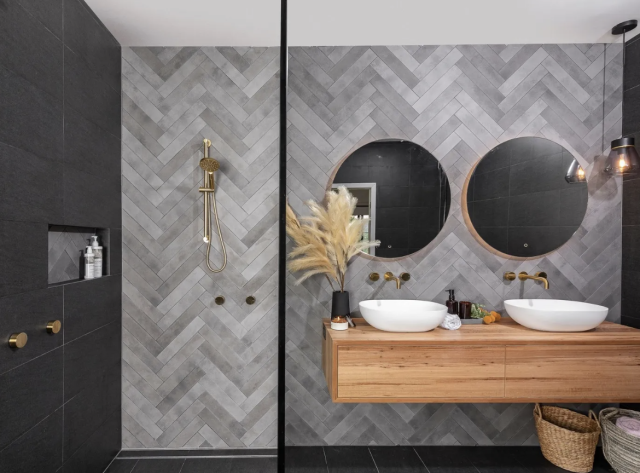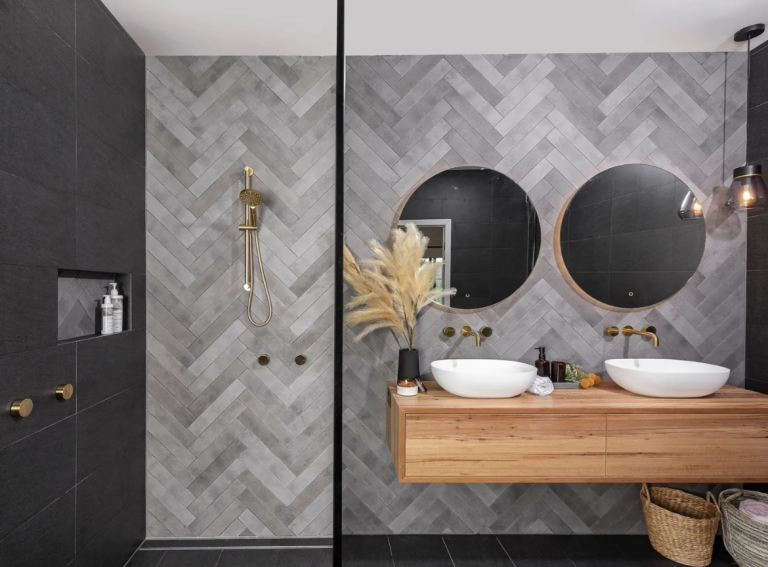 Where to start
Fail to plan and you plan to fail, goes the saying. Nothing could be more true when it comes to your bathroom reno. If you are following the current layout and are just replacing your vanity, toilet, bath, and shower, you just have to decide about the tiling. There are great ways to top-dress existing tiles which is easier and quicker, or to redo the tiling completely new.
However, if you are planning to redo the layout of your ensuite or bathroom, then it is best to follow the plumbing. This will usually determine the placement unless you get some work done on the water pipes and drains to suit your new design. In that case, it is best to consult your plumber first to foresee where you can best place things in your available space for your new shower, bath, toilet and vanity.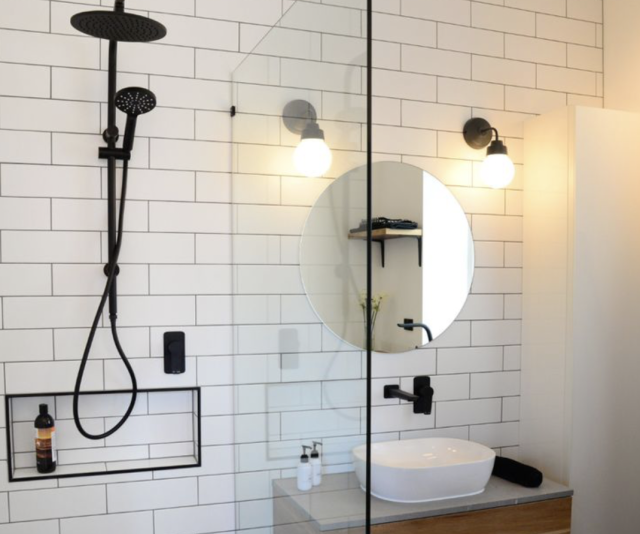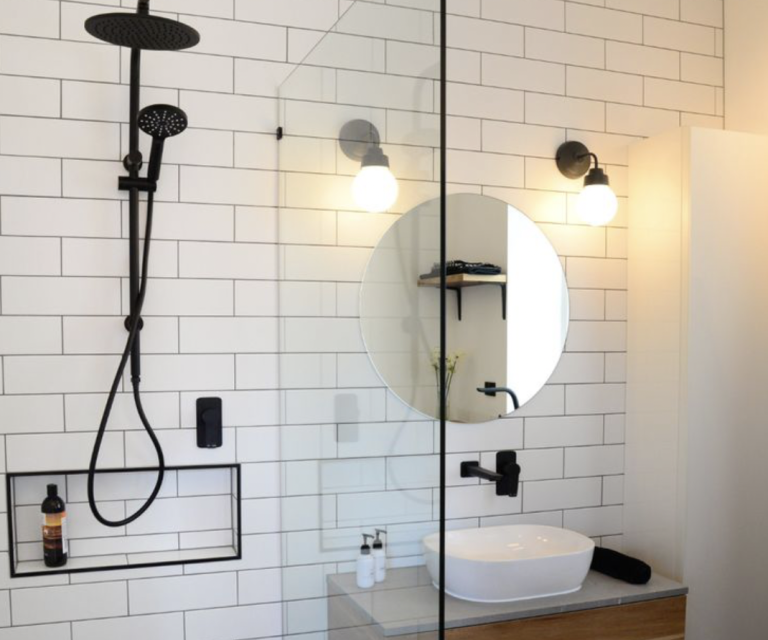 Mistakes to avoid
A few of the most common bathroom renovation mistakes you want to avoid are:
Lack of design planning
Underestimating the extent of design choices available
Not ensuring water 'in' and 'out' are free from leaks or faults
Not fully considering the long-term needs of the family
Attempting the reno without the right advice
Unrealistic budget for the reno.
The biggest mistake will be smashing into your existing bathroom without fully considering the consequences, such as not turning off the water mains before undoing any of the plumbing. Don't laugh. It has all been done!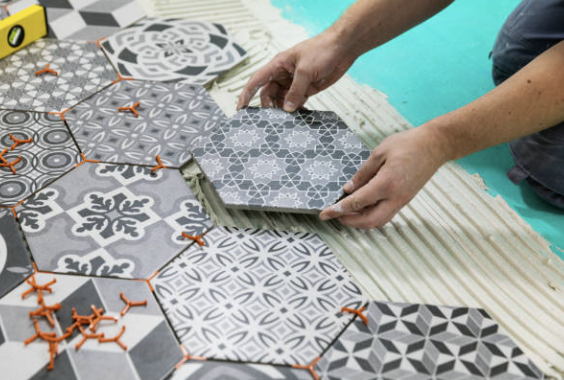 Keeping a big picture view
If you are renovating your main bathroom, look at your family's changing needs before you make decisions. Also, if you are looking at selling in a few years or sooner, then consider features that add extra appeal, which a potential buyer may appreciate. Think of a spa instead of a bathtub, or try to create a double shower.
If you are giving your ensuite a facelift, keep in mind that design features should be at the forefront during the creation process. Find the perfect balance between a spa-like sanctuary and functionality, but don't go too themed or extravagant – stick to stylish, classy, beautiful and timeless.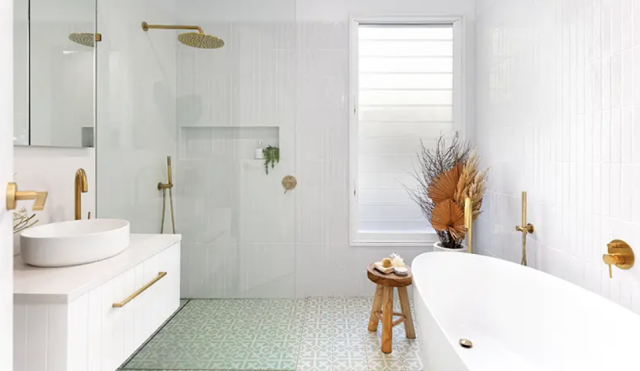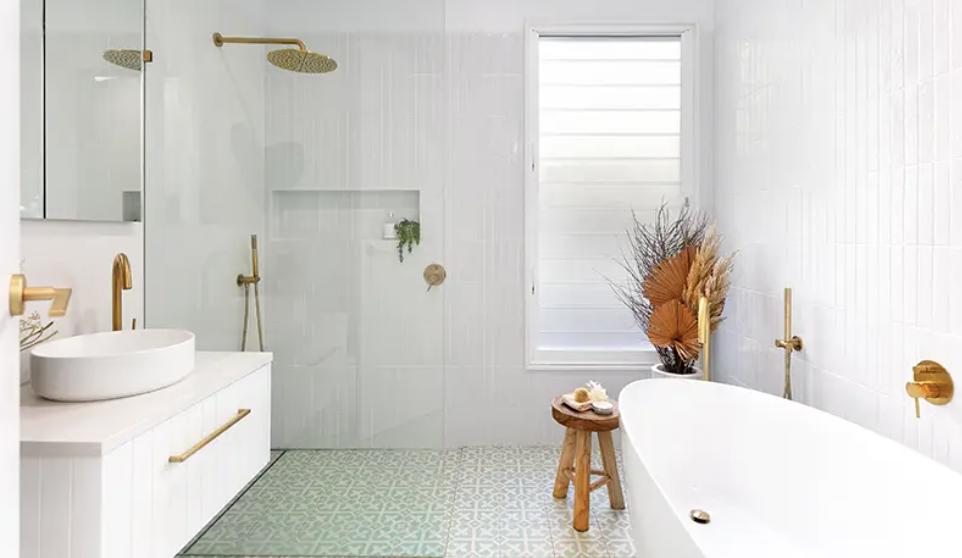 Thinking practical
There are some stunning designs for basins, baths, and vanities, but usability and practicality should also be considered. Avoid creating tight corners behind above-bench basins or contemplate how difficult claw-foot baths are to clean underneath versus a floor-fitted one.
Storage is another big one, especially if the space you are renovating is not very big. Sacrificing a second basin for more bench space, drawers, or a wall cupboard might be a worthy consideration.
Ventilation should be a big consideration but is often overlooked. It's a known fact that most bathrooms are poorly ventilated and suffer mould. Also, most lotions and creams stored in bathrooms should ideally be kept at cool temperatures.
On this note, spacing between the vanity top and any power plug ought to be sufficient to fit diverse plugs, some of which may have downward-facing plugs with cables entering. Nothing is more frustrating than not being able to plug your razor or hair straightener in after you have invested all the time, effort and money to create a beautiful new bathroom.
Bringing it all together
Once you have included all the above suggestions, considered different layout and design options and spoken to your plumber (if necessary), it is time to bring it all together.
Things have to be done in order and often require drying times in between too. More often than not, renovations tend to go a fair bit longer than planned but turn out better because of it. So, don't do all the bathrooms at the same time and end up without a working shower or sink in the house.
Ordering the accessories, ceramics, and fittings can all be done online as well as in-store. Booking your tradie or handyman and working with their schedule is a biggy unless you are DIYing it.
Nick Crossland runs seven Highgrove Bathrooms stores.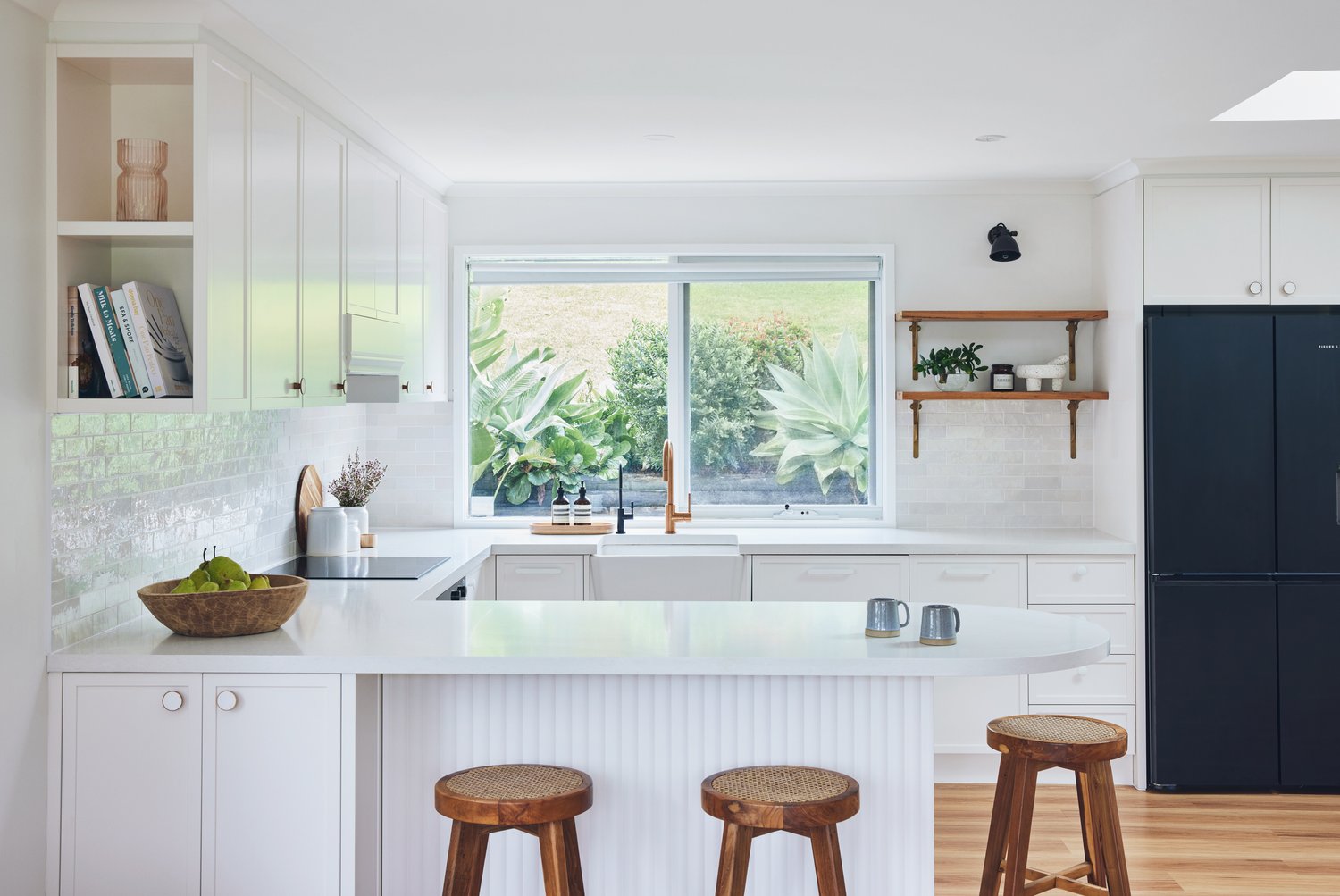 New bathroom & laundry layout elevates coastal home reno
Located in Kincumber, on the NSW Central Coast, this family home was overhauled recently with the team at Danielle Victoria…