Christmas is all about gathering together for a feast with your favourite people. Sydney furniture makers Mark Tuckey asked seven of their favourite creatives to create a Christmas table (Some are glitzy, some are glam, some are just plain dotty) and we're sharing one with you each day this week.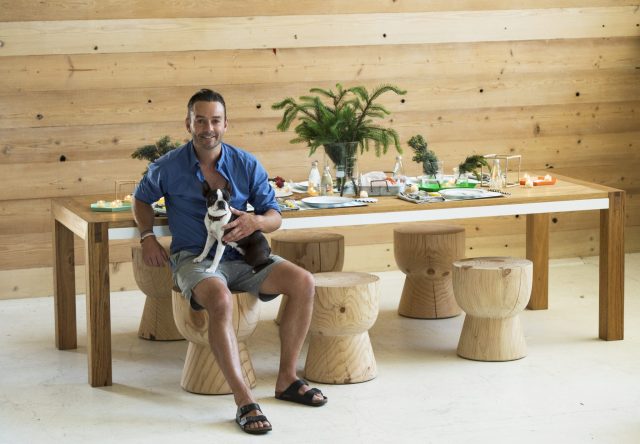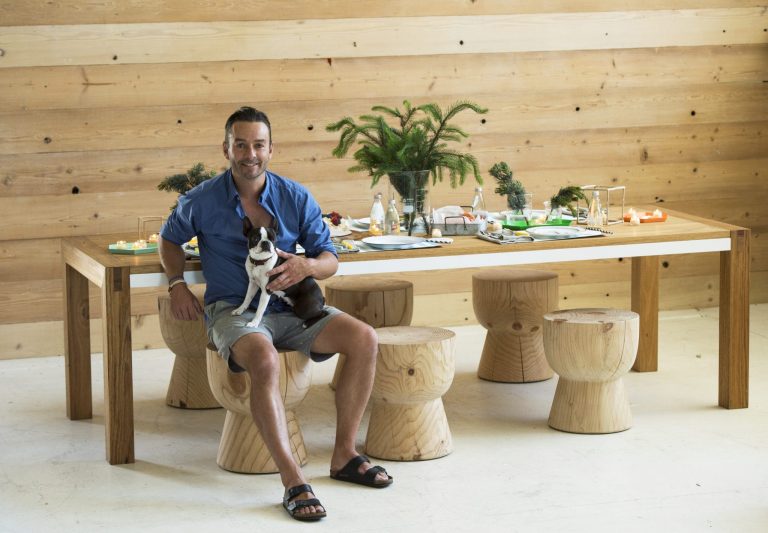 "Christmas for me is a time to relax and unwind, I like to keep things simple and not too Christmassy," says Jason Grant, who styled the Painted Rail Dining Table.  "My Christmas table setting is like my own decorating style: relaxed, laidback and casual.
"Of course it's colourful too with a touch of my two favourites — nautical stripes and a little bit of nature. I love incorporating nature into all things that I do and have used blue spruce, a type of pine, as my touch of Christmas as decoration on the table (from Pearson's Florist). I love that it's classic Christmas with a twist. I love to customise and to use what I already have. I made these paper placemats from some artist paper and some spare paint and used irregular brush strokes to create the stripes in my favourite shade blue.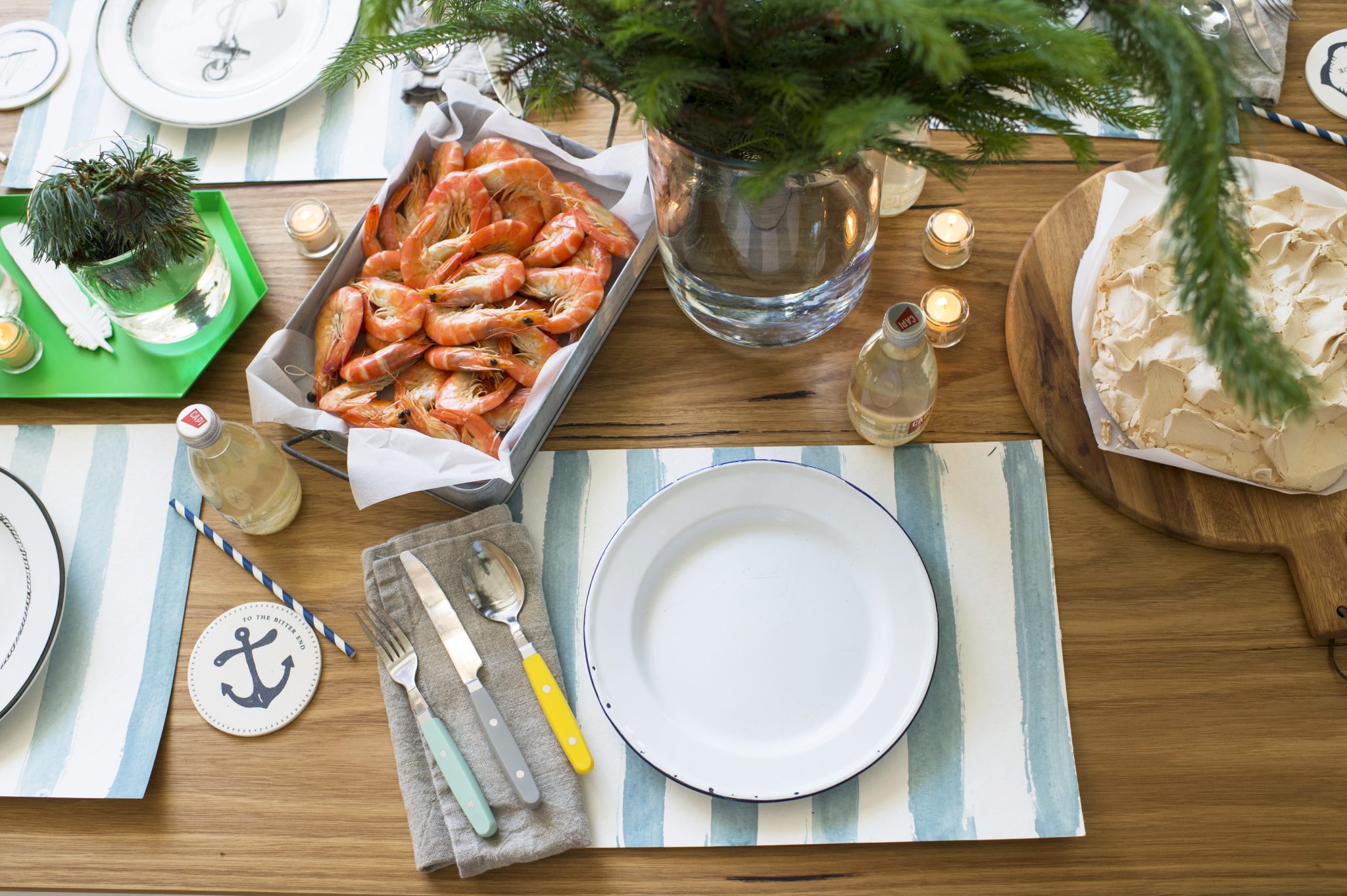 "I love combining timber with strong bright colours I think this is a very Australian style and a Christmas table setting is the perfect time to add a pop. I have used the Hay Kaleido trays from Yellow Bungalow. Beeswax candles Queen B are perfect for the table. I love scented candles but not at the dinner table. Candles always add a little magic. I love to serve my favourite prawns, pavlova (which I love to decorate at the table with summer berries) ginger beer and champagne. Remember to leave room for these and not overcrowd your table . I like a layered but streamlined style table.
"Christmas for me is spent with family and friends, never too far from the beach."
THE TABLE TOP PROJECT Jason Grant from www.shayneallen.com on Vimeo.