After a long day at work or school, dining rooms can be the ideal place for families to reconnect and bond over food. When interior decorator Nicole Rosenberg of Liberty Interiors encountered a client's dull and uninviting dining room, she knew that a bold and fun makeover would breathe new life into the home, and the family.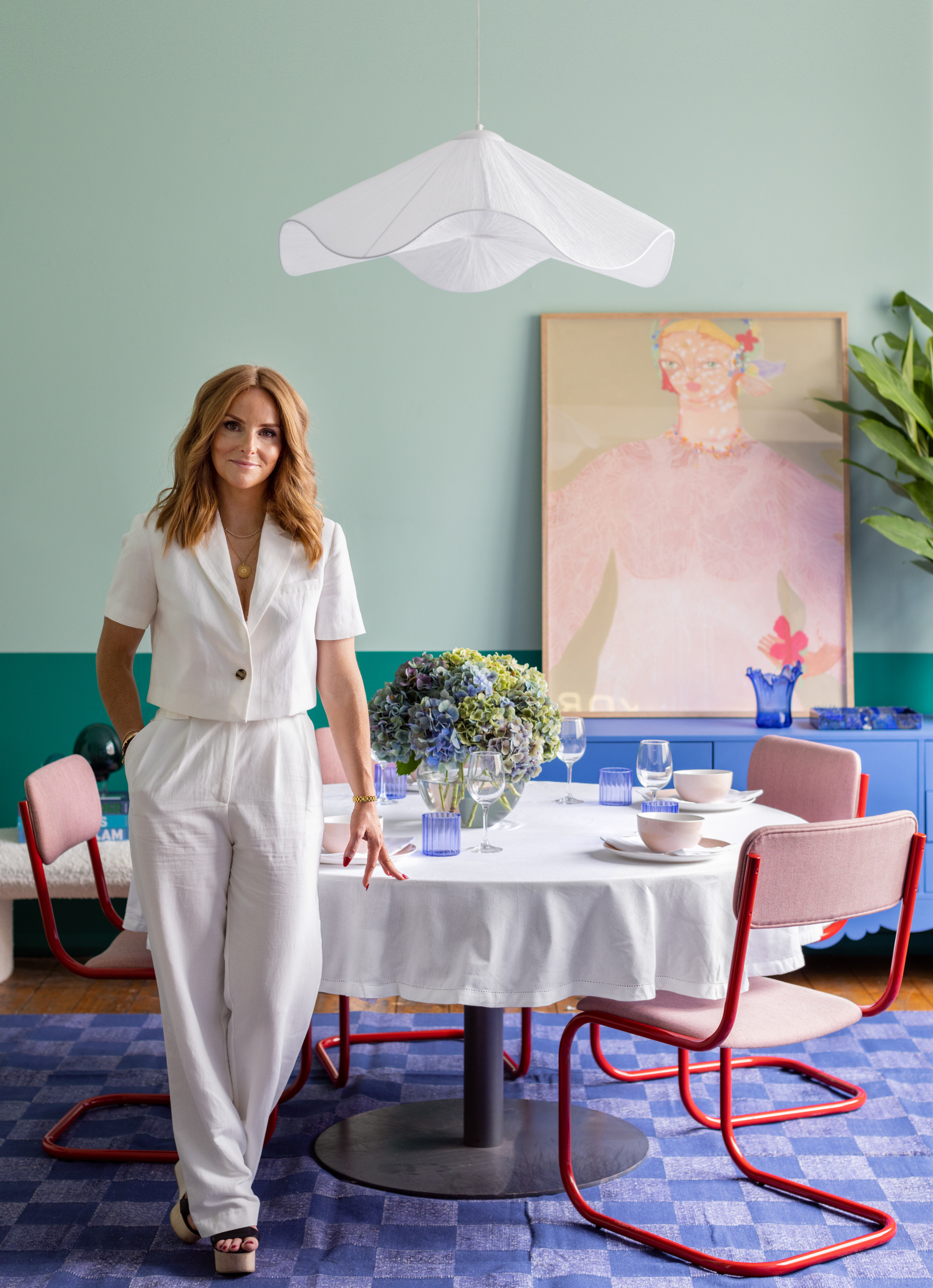 "In addition to designing a dining room that supported the hustle and bustle that comes from having a family with small children, my client wanted a space that would inspire a talking point during their weekly dinner party gatherings," Nicole explained.
To bring that joyous vision to life, she brought the vibrant Dulux Revive palette's colour range to the table. Literally! "Once the palette was introduced to the project concept, we could all see that it was a match made in heaven and solidified the intent of the room from the beginning."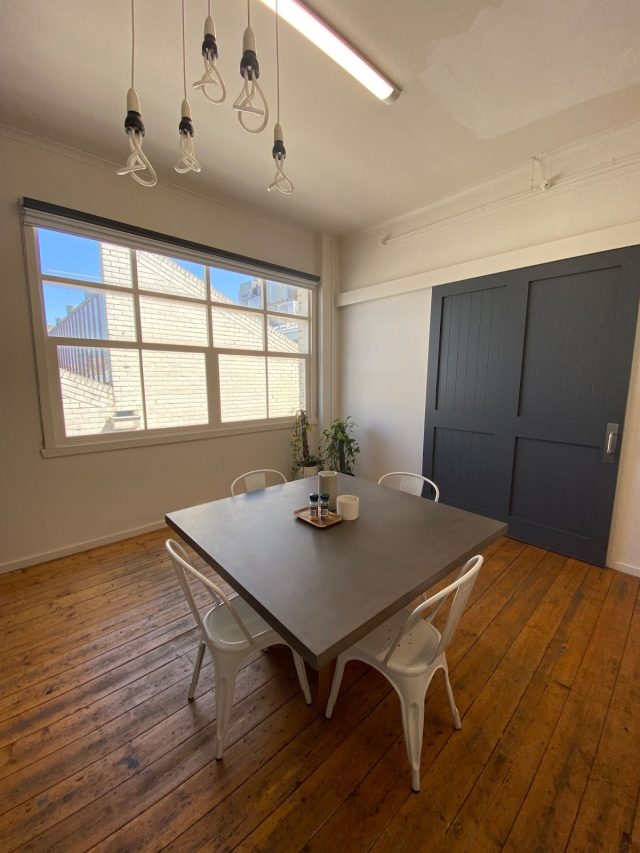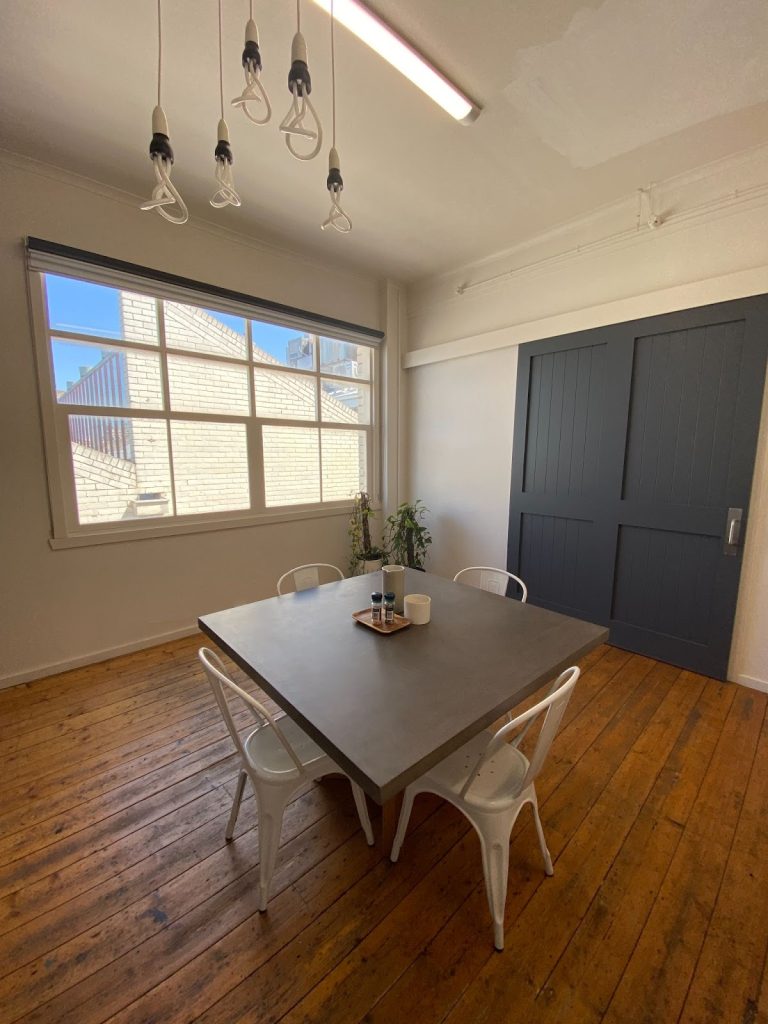 "It was important that the room steered clear of gender-skewed shades, so we settled on a predominantly green colour palette featuring a combination of Diorite and Pharoah's Gem on the walls, with accent splashes of Integra added to the furniture and doors.
"The combination of the two shades of green on the walls gives the entire room an added dimension, and using a larger portion of the Diorite on the top helps to create a sense of height and grandeur in the space. The bold combination of all three colours works so beautifully together and evokes a sense of playfulness and fun," she described. With such striking, bold colours on the wall, Nicole decided to offset the space with a crisp white ceiling colour rather than a warmer, natural white.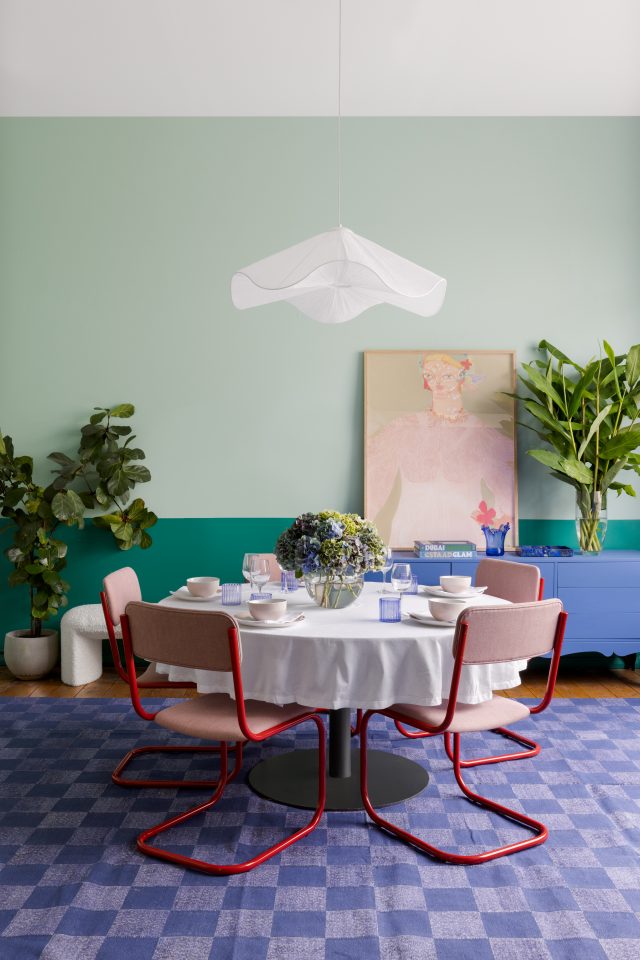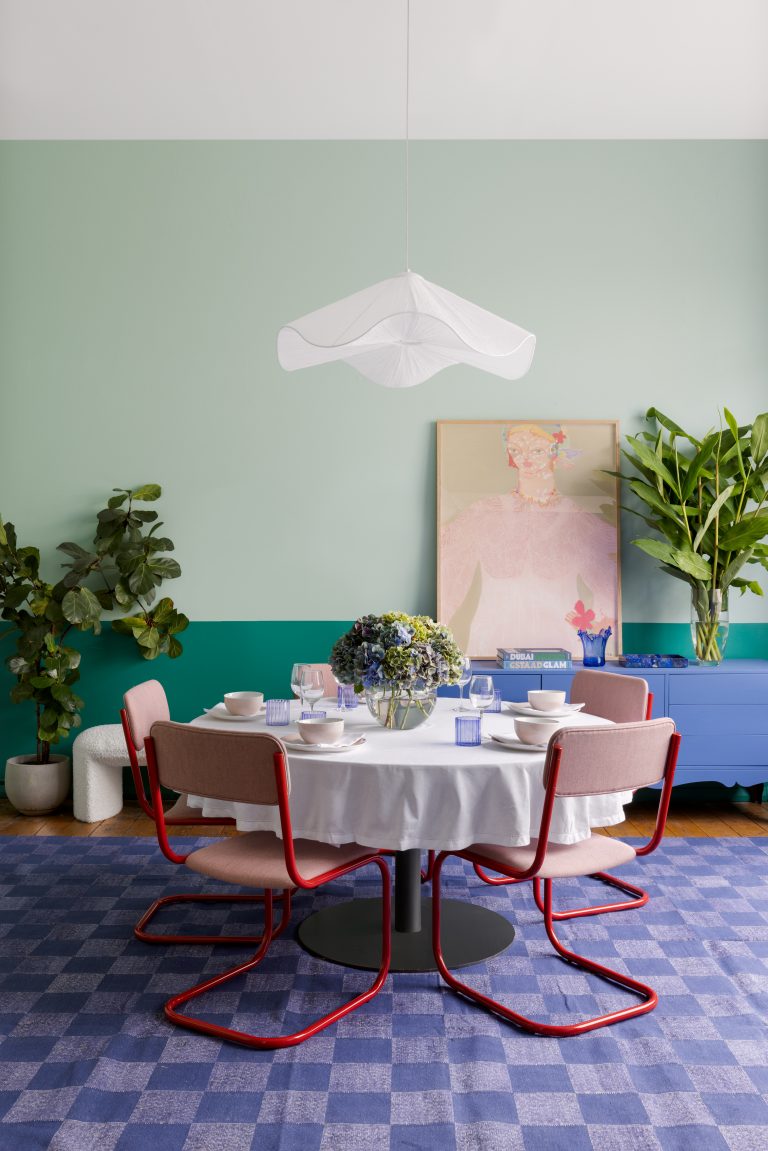 Adding texture and interest through decorative elements to complete the overall look, Nicole layered shades of blue as seen in the scalloped shaped glassware, checkerboard dhurrie rug and a wavey vase from Fenton & Fenton.
A single pendant light from About Space and bright linen tablecloth complement the crisp white ceiling to further soften the space. The dining chairs by Fenton & Fenton and artwork by Jai Vasicek introduce a splash of pale pink and deep red shades to the room, adding contrast and creating balance.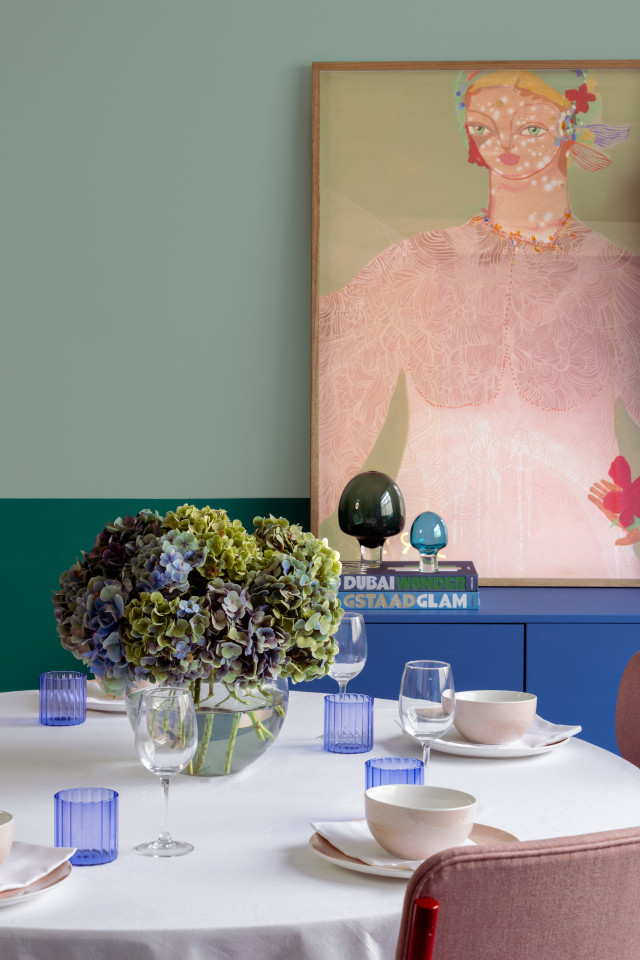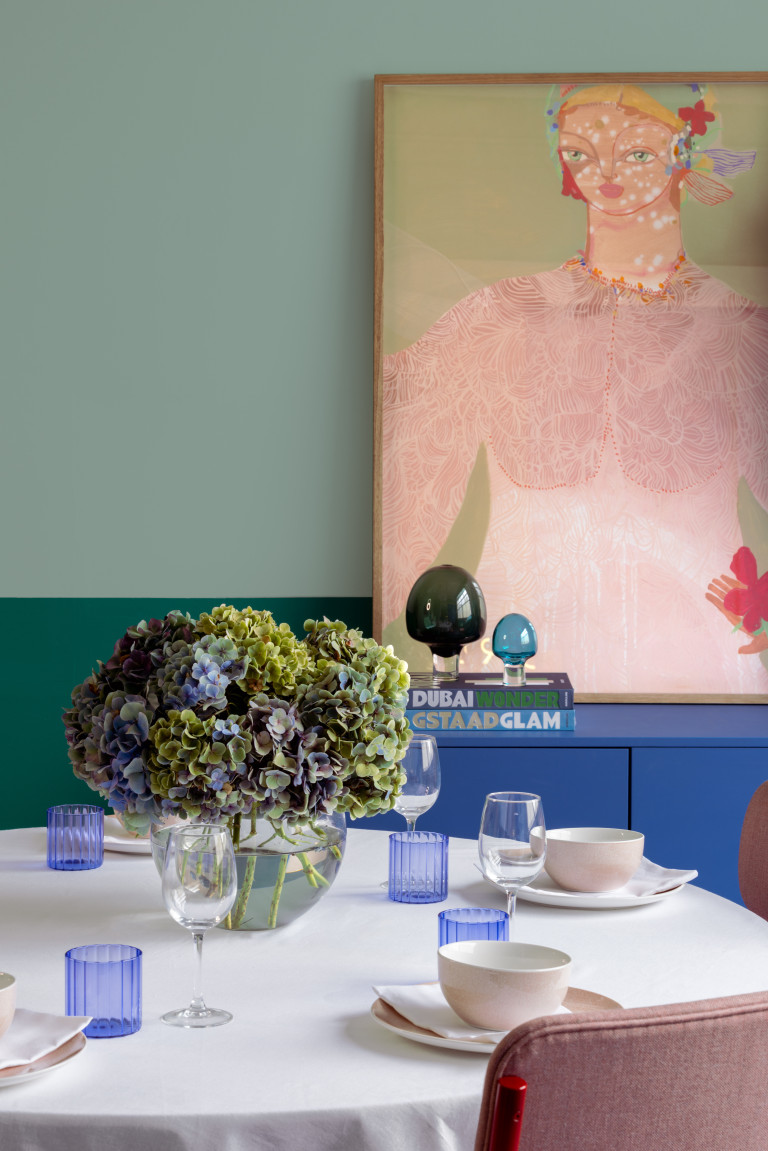 Nicole's biggest tip? Don't be afraid of colour! "Colour can always be painted over, so it's better to take a leap of faith and choose a colour that you truly love rather than trying to keep things neutral."
She adds: "We always try to incorporate colour splashes in at least a few rooms in a house to create more variety and different energies in each space. Adding colour on walls can also be particularly inspiring for younger families with small children."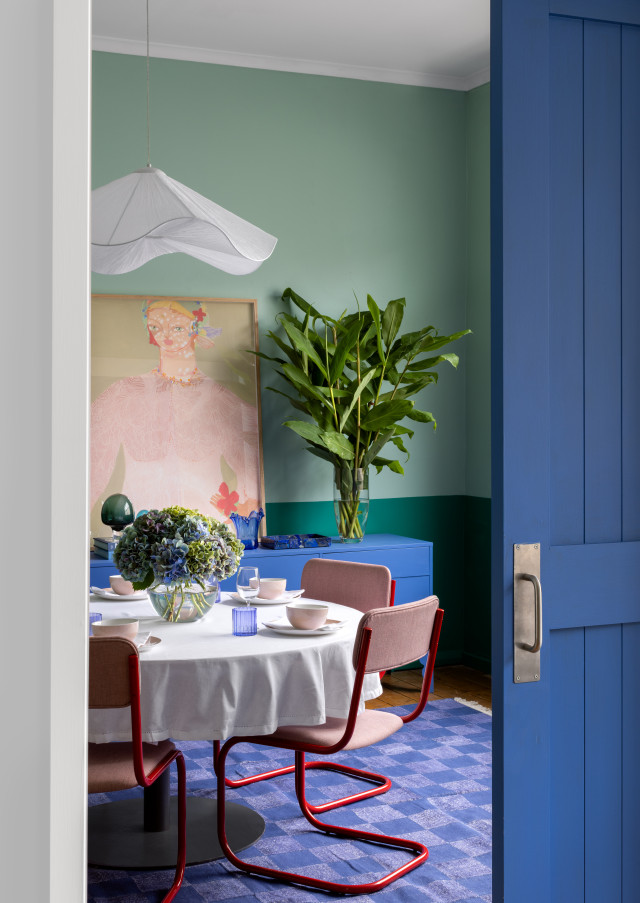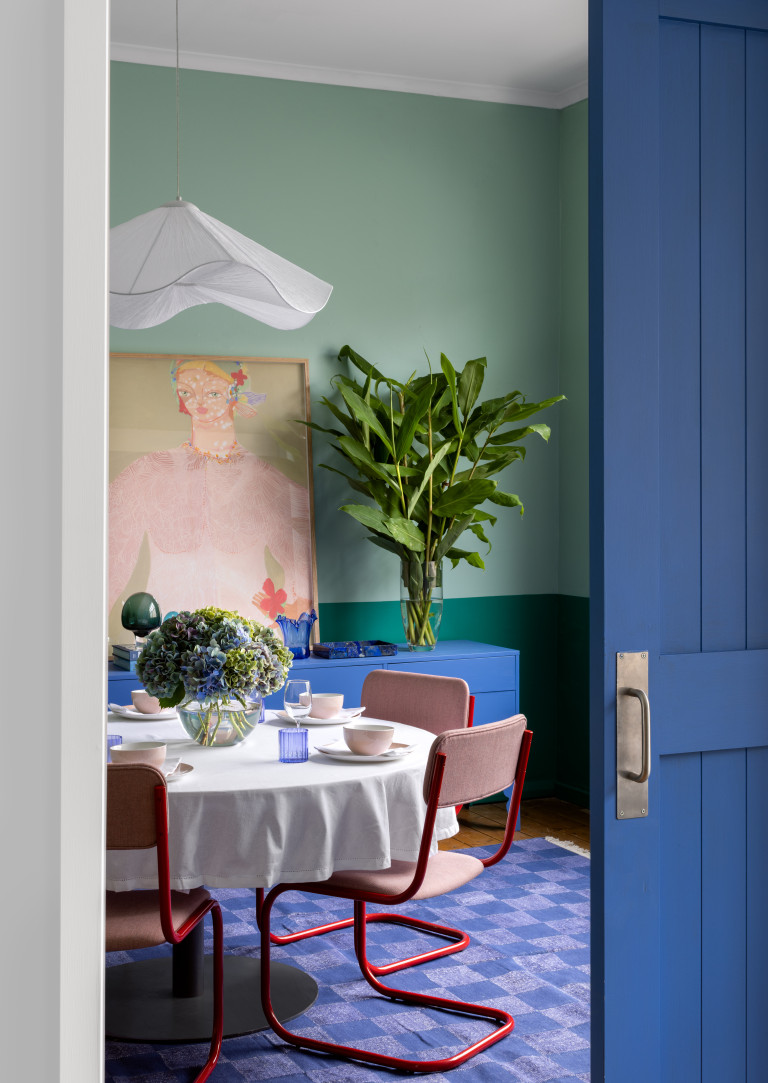 "Consider high-traffic areas that are likely to get knocked and marked. If you choose a white or light colour for walls, you'll probably spend a lot of time cleaning off marks and scratches, especially in bedrooms, hallways and dining rooms."
Nicole added that colour is such an easy and cost-effective way of transforming a space. No other design element compares to the impact of painting a room colour. "Colour can evoke so many different emotions and moods from the moment you walk into a space, whether it be cool or warm tones. It's such a powerful design tool."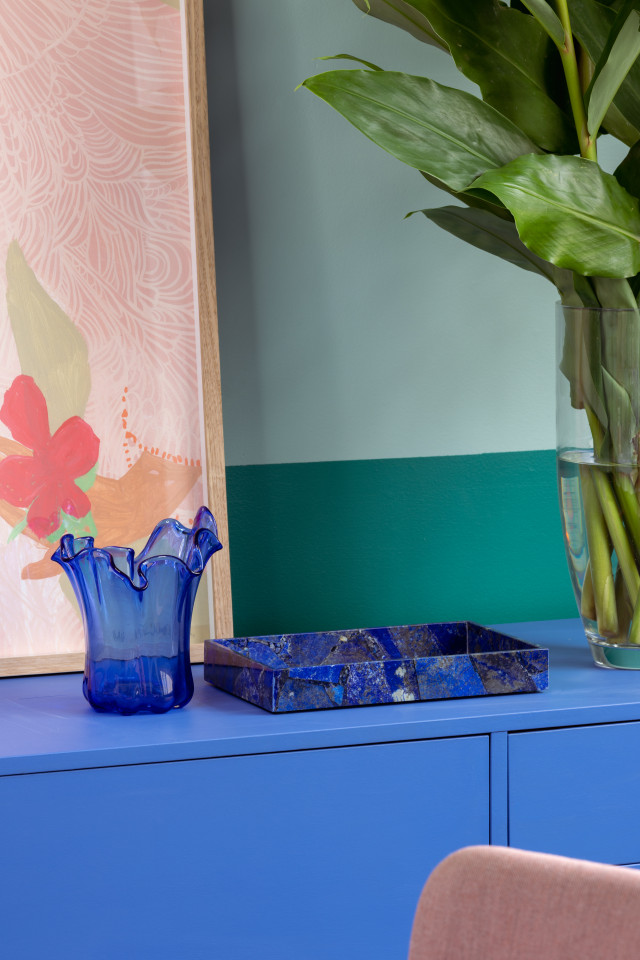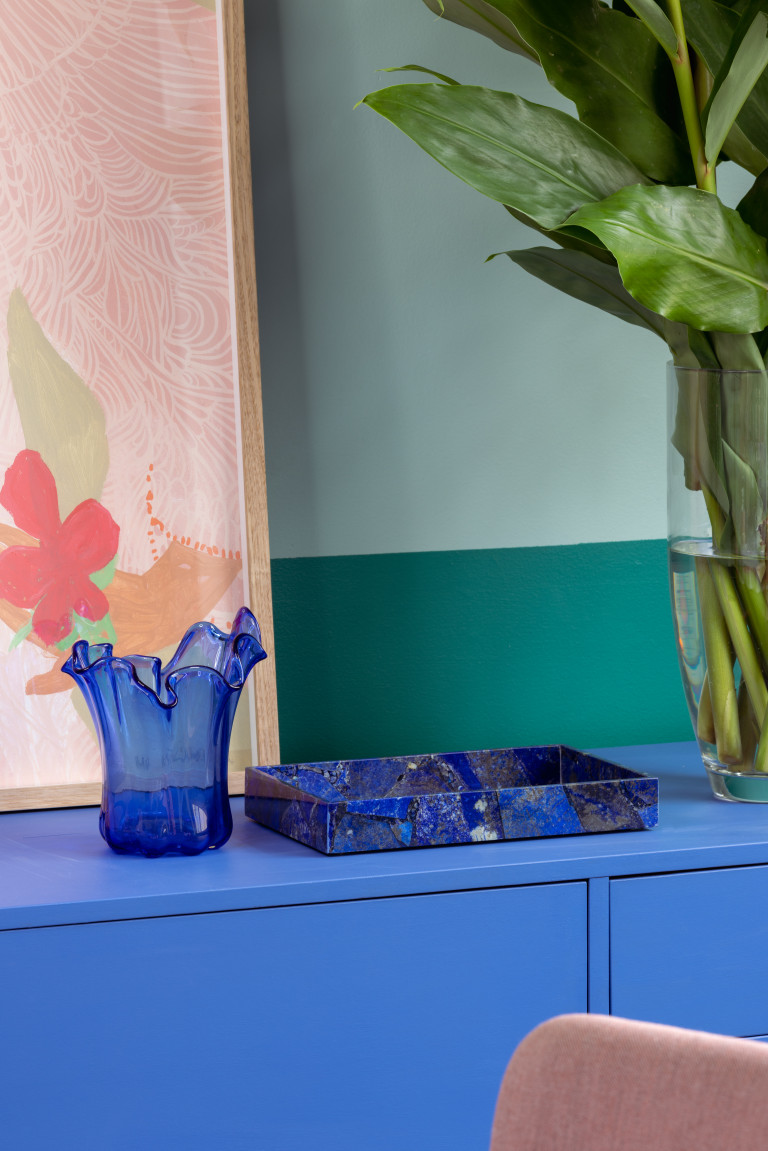 If you're interested in adding bright and bold colours to your home but unsure how, Nicole advises to paint a few lengths of butcher's paper, hang them up and let them settle in the space for a week.
"This way, you can get a sense of the colour and its impact on the room before making your decision. Making mood boards is another useful tool to help you get excited about the new journey of your space and inspire other furniture ideas to complement the new energy of the room."
For more on the Revive Palette from the 2023 Dulux Colour Forecast
Photography by Elise Scott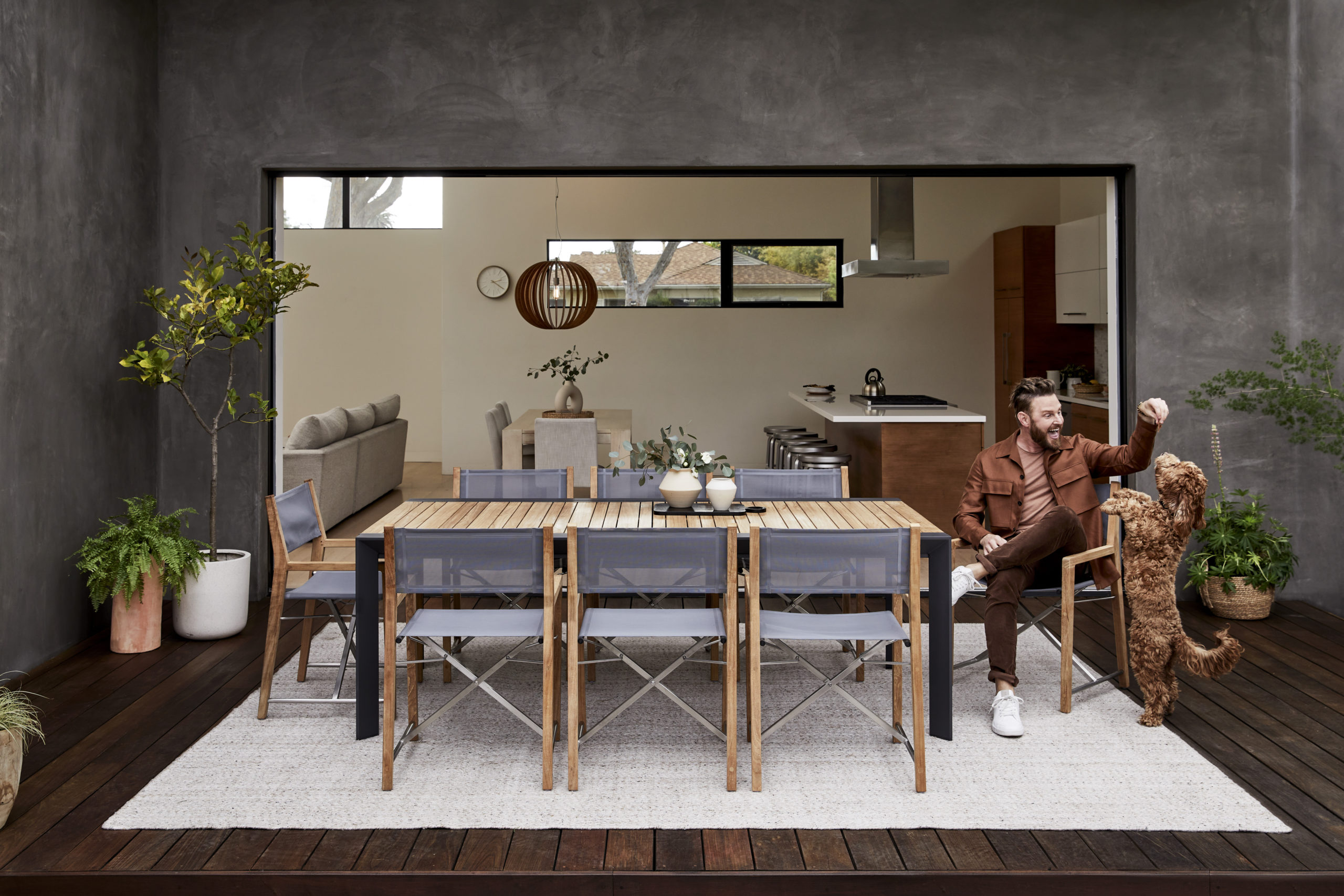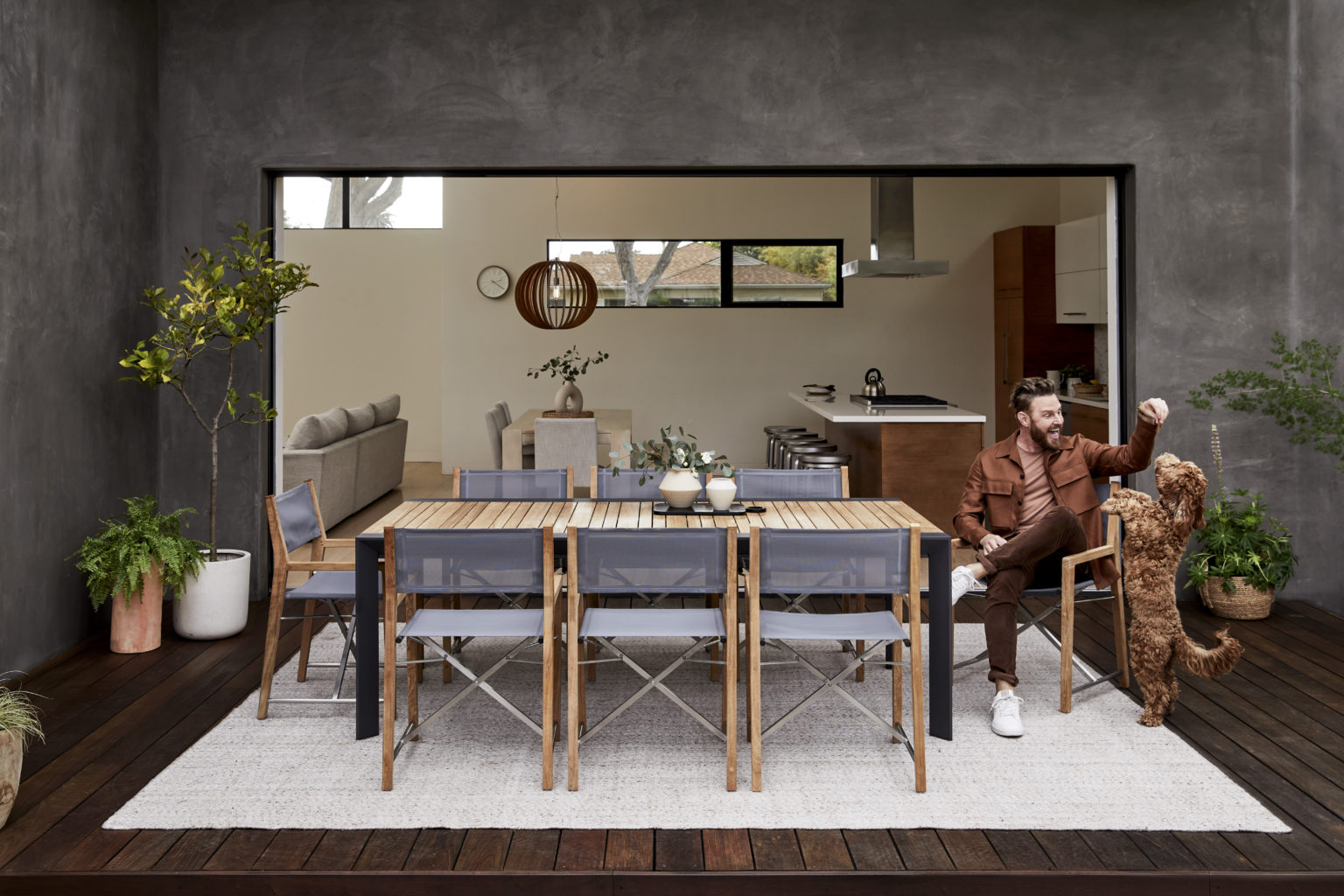 Outer team up with Queer Eye's Bobby Berk on outdoor dining sets
Outer's first ever dining collection has arrived in Australia just in time for summer. To celebrate the launch, they teamed…