By Susan Hasler
Whatever your decorative tastes, a carefully considered kitchen colour palette will enhance the overall style. Timber grain and blocks of colour are on trend, and whilst there are no hard and fast rules regarding "proper" colour usage, there are certain combinations and ways of using it that promise success.
Balance is the key. Here are Freedom Kitchens' 4 colour trends to consider when developing your own new kitchen's palette: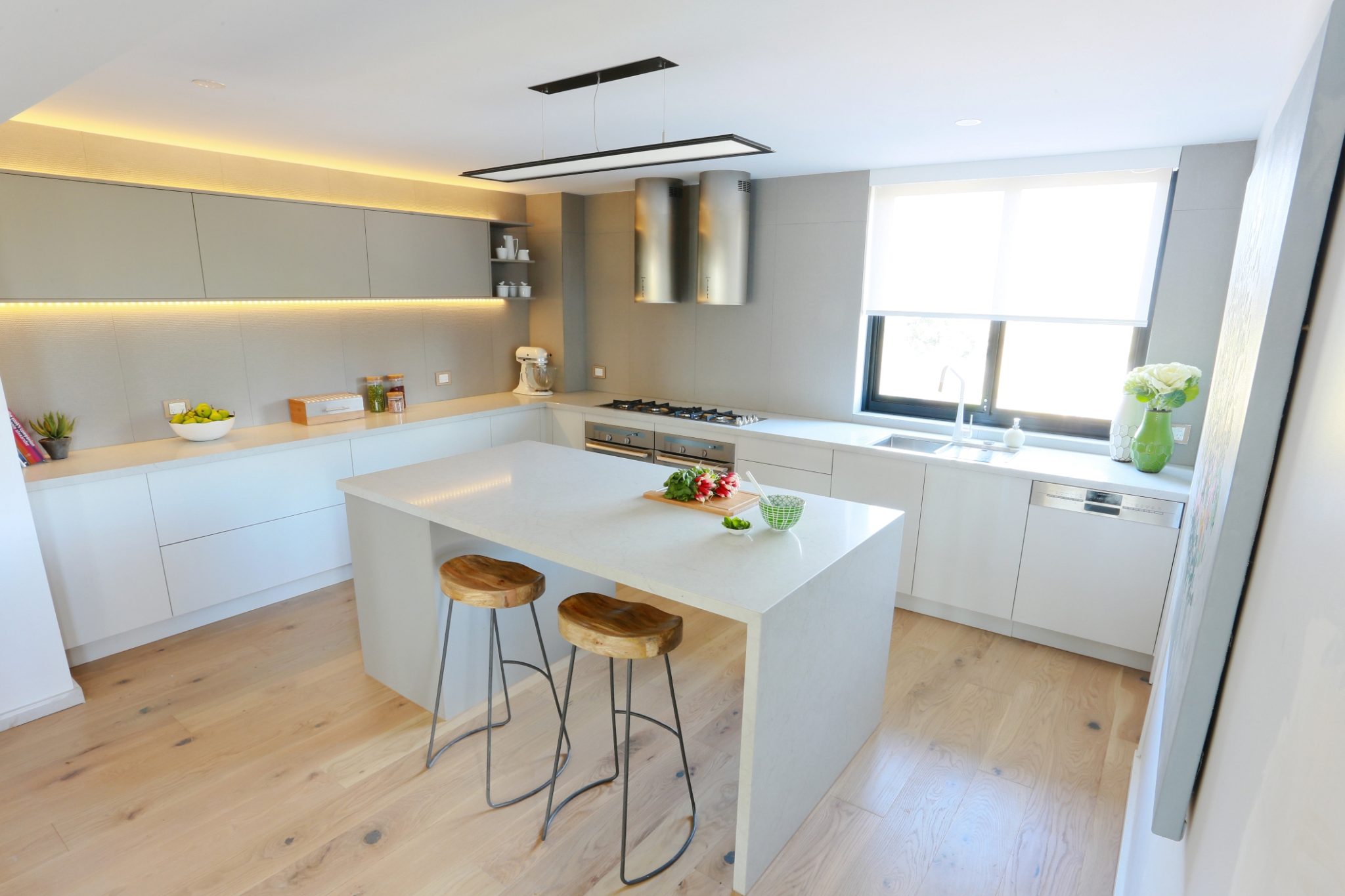 Grey
The new modern neutral, grey has a chameleon-like effect, depending on the style and decorative elements in the room. Warm shades provide a base for classic elegance and can be grounded with blacks, whites and browns. Cool greys, paired with crisp white for instance, are contemporary and edgy (as seen in Madi & Jarrod's kitchen on The Block All Stars). As a neutral base, pops of bright colour such as orange and yellow also work well. Whichever way you go, grey is here to stay.
Colour blocking
Not for the lighthearted but colour blocking is very on trend and involves combining blocks of colours for a stylish effect. In this multi-coloured design for the Big Brother house, bright colours have been used on only one elevation for maximum visual impact. The vivid red benchtop in Rosso Monza by Silestone certainly packs some punch! Whilst colour to this extreme is not for every home, don't be shy about incorporating one row of cabinetry in a striking shade for a bold statement.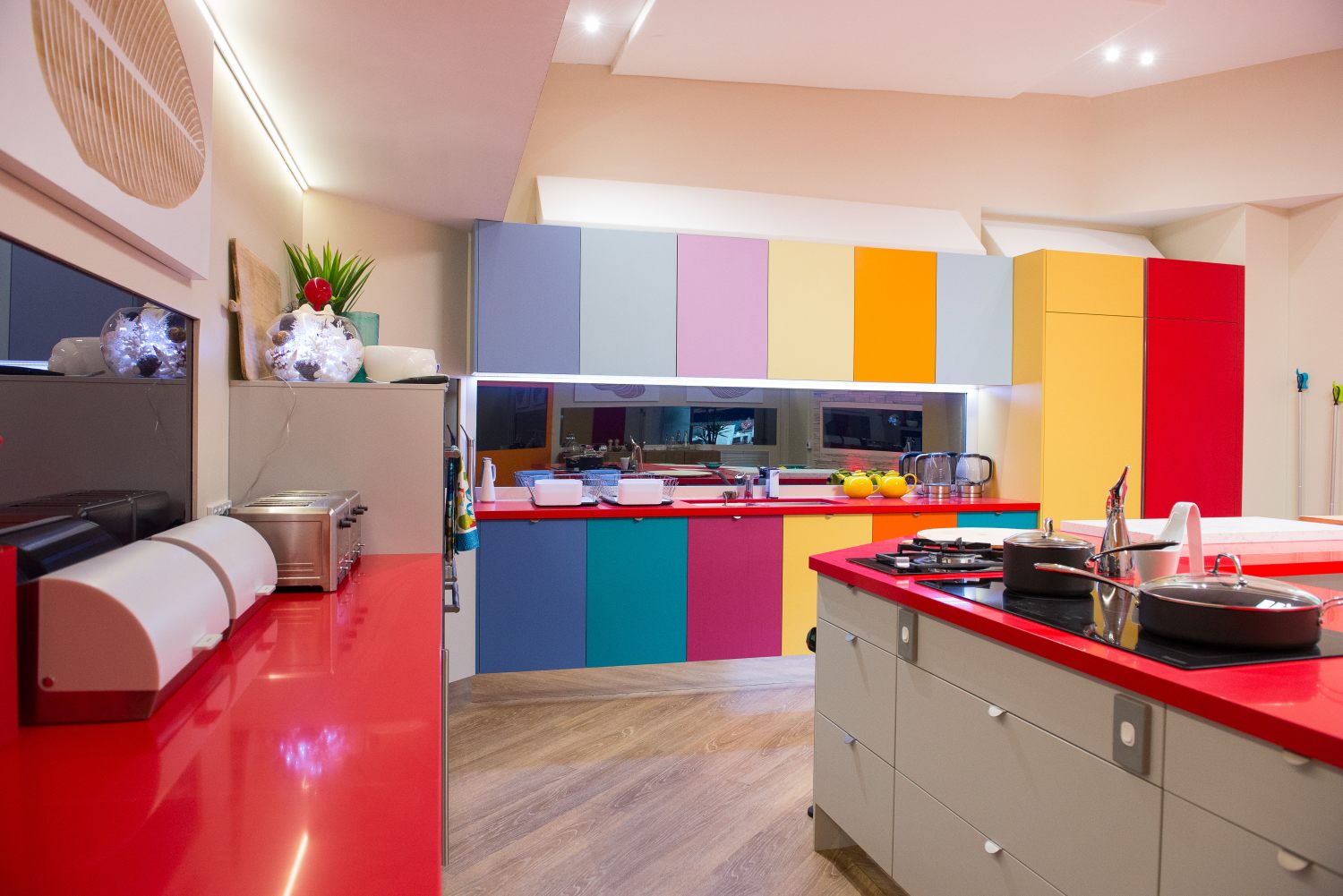 Timber
There has been a strong shift towards mixing textures in the kitchen – incorporating natural materials and finishes. Timber grain finishes and other natural elements add character and interest and pair perfectly with gloss, glass and stone. Timber bench frames, timber shelving and display niches are also being introduced in sophisticated ways.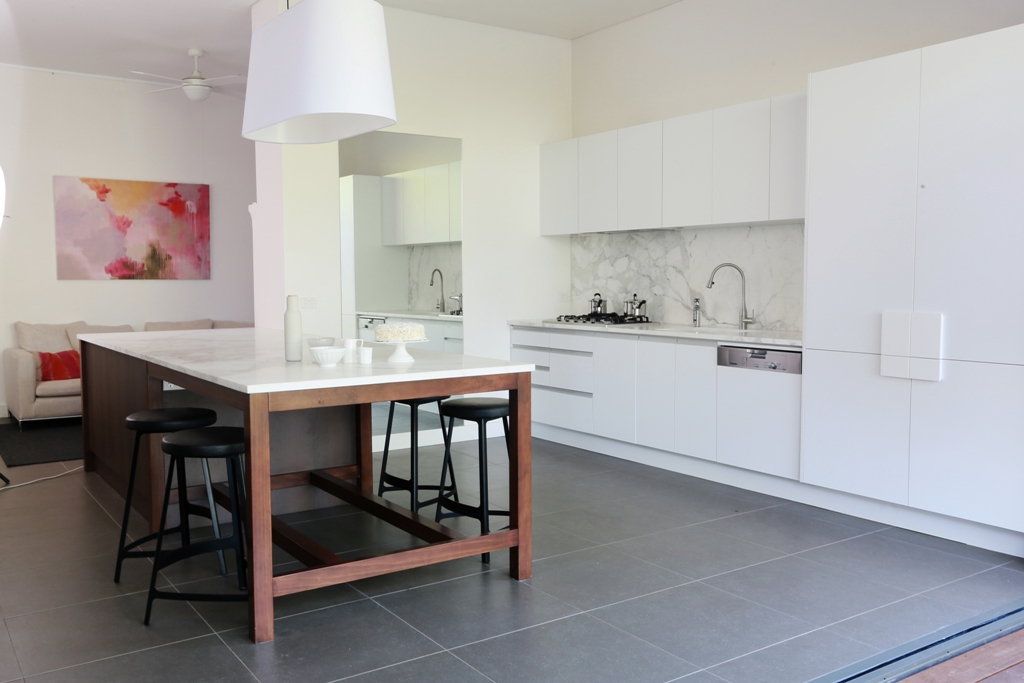 Monochrome
The ways in which a black and white colour scheme can be arranged are virtually limitless, and can look traditional, modern, luxury, country, or even retro. Designers frequently intersperse black and white cabinetry and reverse Benchtops to create an array of designs. Integrated appliances are an excellent option in a monochromatic design.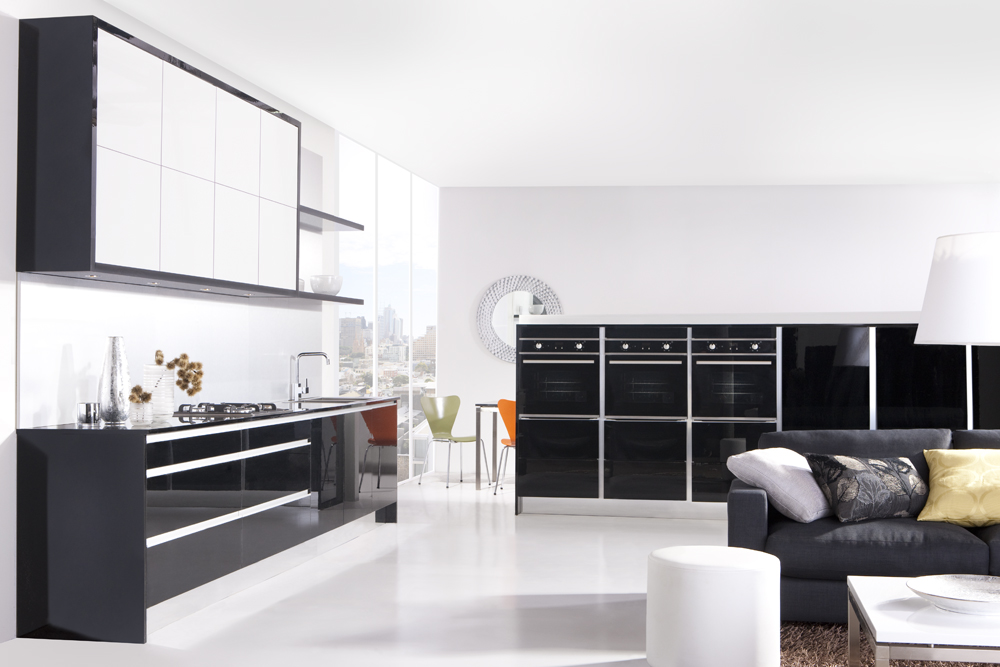 Are you brave enough to use colour in your kitchen or do you think it's safe to stick with neutrals?
Susan Hasler is national design manager for Freedom Kitchens, supplier of kitchens to The Block. Call 1300 885 435 to arrange a design consultation with a professional designer who will colour match to suit your home and personal style.