By Kate McGlone
The 'Granny Chic' or 'Grandmillennial' trend is all the rage right now. Everyone is talking about it, as we see shoppers look beyond the much-loved styles that defined the 2010s. It is an expression of personality and has become more prevalent over the past two years. Individuals have been spending more time in their homes, and the desire to evoke positive memories through the interior of their home is becoming increasingly popular.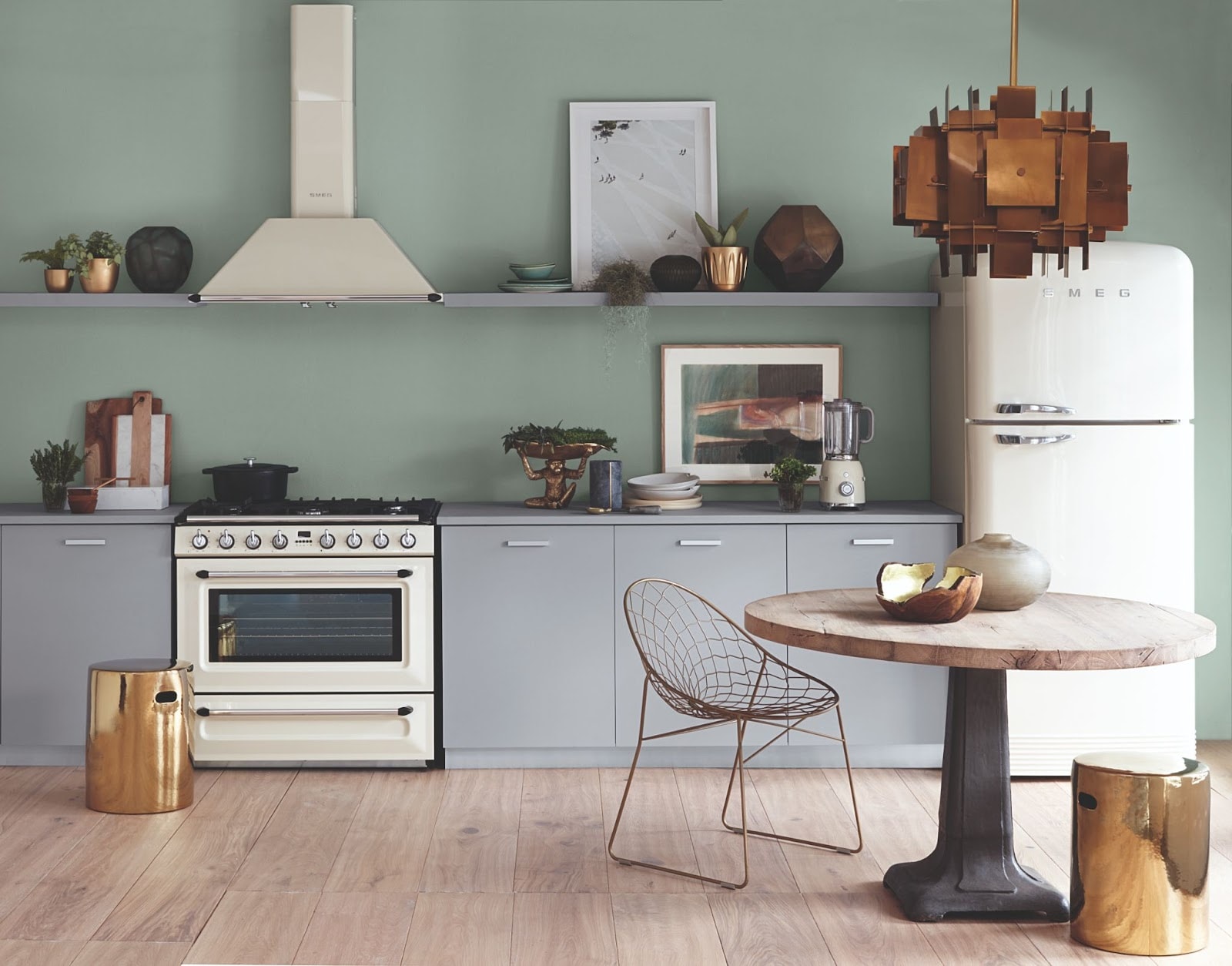 Essentially, this trend takes mid-20s and 30s items that have a vintage, classic and timeless feel, and works to champion them in the home. These are bold pieces that older family members may have had in their home, or simply ones found at an antique store.
These grand artefacts are being added by 26-to-40 year olds, signalling a rekindling of the elegant homes of yesteryear. We're now seeing more renovators in their 30s and above, increasingly exploring early 20th century design and adding this into their homes for a sense of uniqueness, impressiveness and timelessness. For some, this trend never disappeared and has been in their homes for years, evoking memories from their younger years.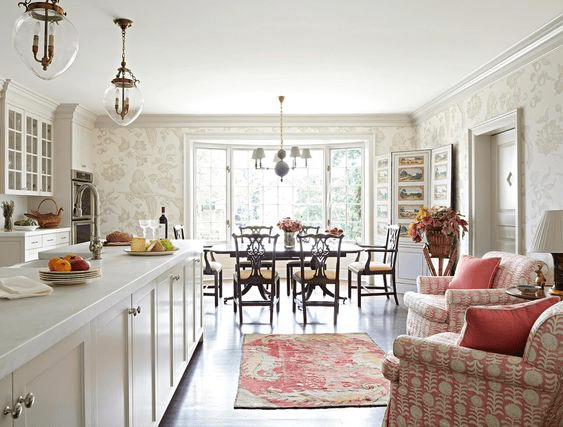 Source: Pinterest
The style is a combination of new and old, taking the well-known traditional style and adding a twist with modern conveniences that we know so well. It is a trend that encourages sustainability and circularity of pieces, with antique stores being the perfect place to find traditional furnishings for rehoming.
In terms of how to get this look in your home, it is important to mix new and old pieces to create a style that is unique to your lifestyle and pastimes. To create this look in larger areas of your home such as the kitchen, look to include traditional major appliances with the latest technology, pastels and pops of colour, all mixed in with and supported by cohesive decor.
Say hello to grand ovens!
In order to create your forever home with this style, it's worth taking a look at how you can infuse the trend into your kitchen, as research shows we spend a good chunk of our time in this hub of the home.
Evoke playful memories and create a story in your kitchen that you will love and admire for years to come. Consider major appliances that mirror and harmonise with the style. Iconic Italian brand, Smeg unites European quality with a tasteful, classic Victorian design with ovens like the 90cm Victoria Aesthetic Freestanding Dual Fuel Oven/Stove TRA90P9. This makes for the perfect fusion of a grand, old aesthetic and superior, modern technology.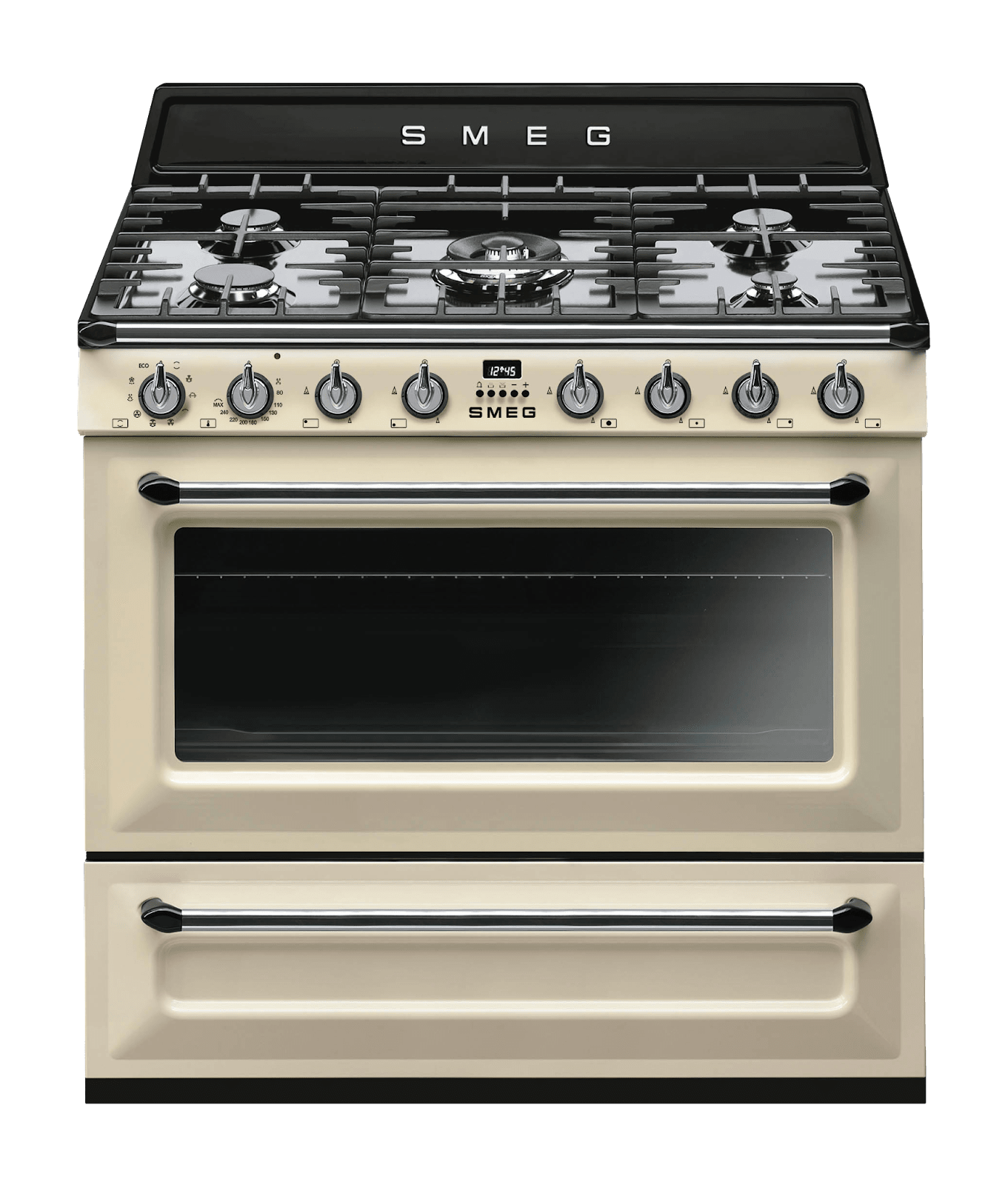 Infuse old-school colours into the palette
For the last few decades, silver stainless steel and black appliances have reigned supreme in the kitchen, from ovens, fridges, stove tops, rangehoods, even to small appliances. While these tones fit perfectly in any kitchen, this combination of new and old invites a splash of colour that is sure to liven your kitchen space with a positive senses of nostalgia.
Art Deco colour schemes for example, those that are reflective of the mid-20s and 30s cafe and arts culture and what you would have seen in your grandma's own home, draw inspiration from warm pastels and neutrals, including shades of rose, yellow, beige and green, mixed in with ageless white.
Whether a nod to pastel blue with the iconically grand British craftsmanship of the Falcon 90cm Elise Freestanding Dual Fuel Oven/Stove or a more statement pop of yellow with the La Marzocco Linea Mini Yellow Home Package with White Grinder WA-MPACKYW, Granny chic begs for a celebration of colour and layering that will add some lightness and brightness to your household.
Tie it together with fitting decor & small appliances
Once you've harnessed the style in your major appliances, tie it together with fitting small appliances and decor. Think floral fabric accents, vintage lamps, mixed in with modern technologies and the conveniences of 21st century life. One of the great things is the retro style has always been an option for modern consumers, as this aesthetic proves consistently nostalgic. From a Smeg 50s Retro Style Drip Filter Coffee Machine DCF02CRAU to a minty kettle and toaster, adding small accents into your home will help your Granny chic-inspired appliances sing out and feel cohesive within the home.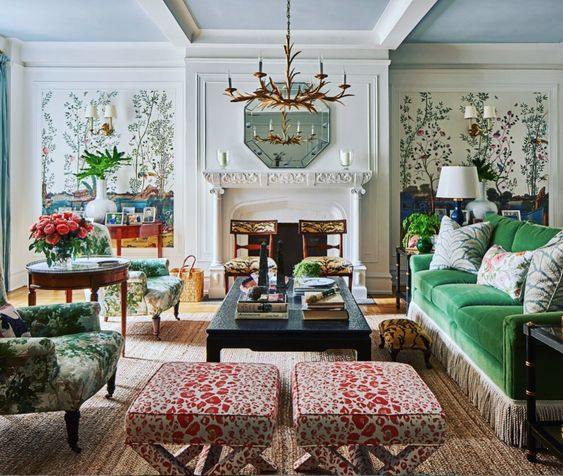 Source: Pinterest
But does it have longevity?
Following trends can mean we may unconsciously adopt new pieces and styles without thinking about what we really like and what will have longevity in our home. Hence, it is important to stay true to your own style and focus on creating a space that evokes a sense of happiness, warmth and excitement.
Explore whether it fits in with the rest of your home. If you're looking to renovate and your home contains a number of classic features such as high ceilings, fireplaces, architraves and wainscotting, you will easily be able to integrate Granny chic elements into your kitchen and even the rest of your home.
If your home doesn't contain many classic features, create your forever home with small and major appliances that will allow you to combine new and old to impart a sense of the style flawlessly.
At the heart of it, this trend is about expressing yourself and evoking positive memories with nostalgic design elements and colour. If you feel uninspired by modern, minimalist design, or almost all-white Scandinavian colour palettes, the traditional design elements of the Granny chic style may be one that works for you – the gateway to creating your forever home.
–Kate McGlone is Group Design Manager at Winning Group.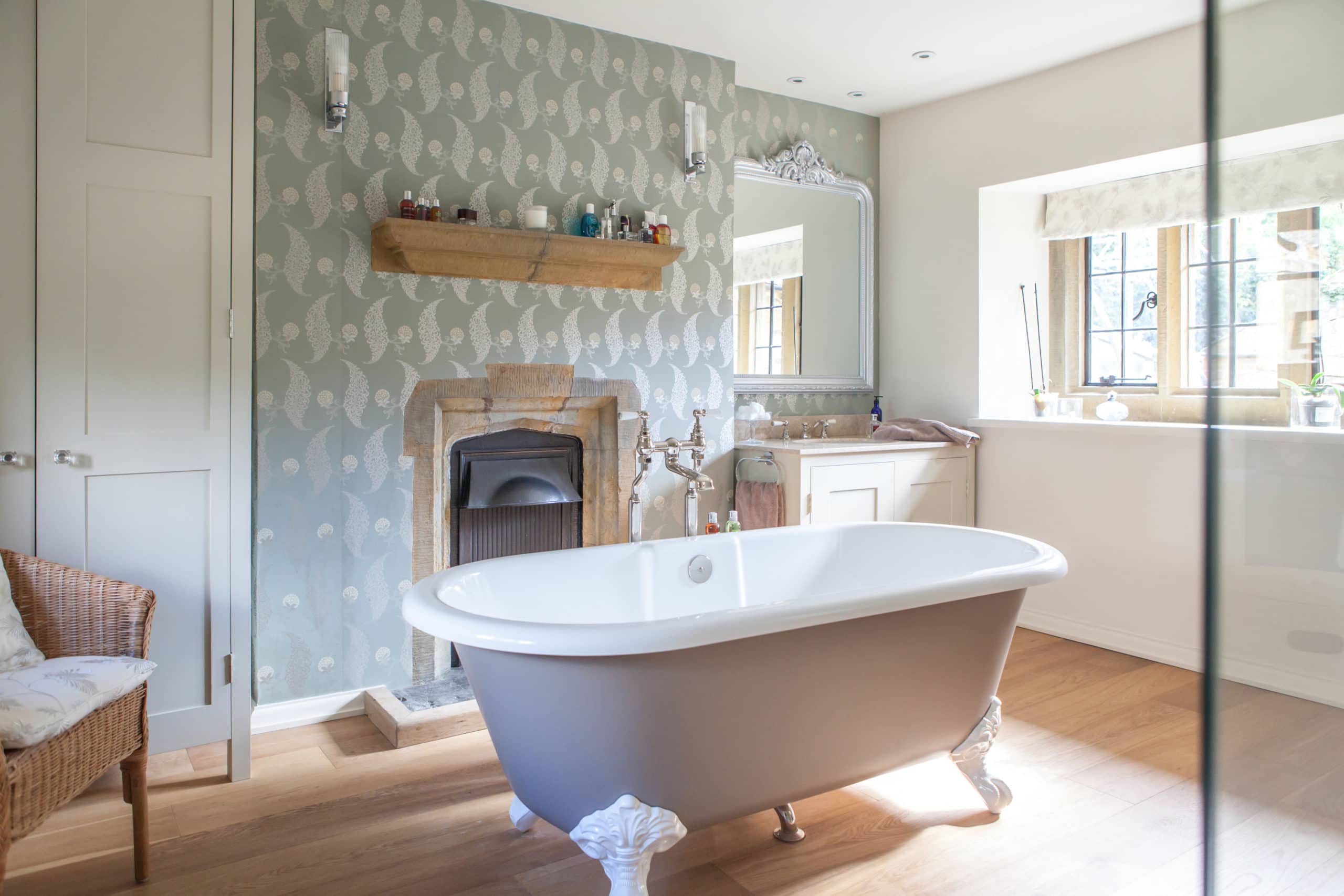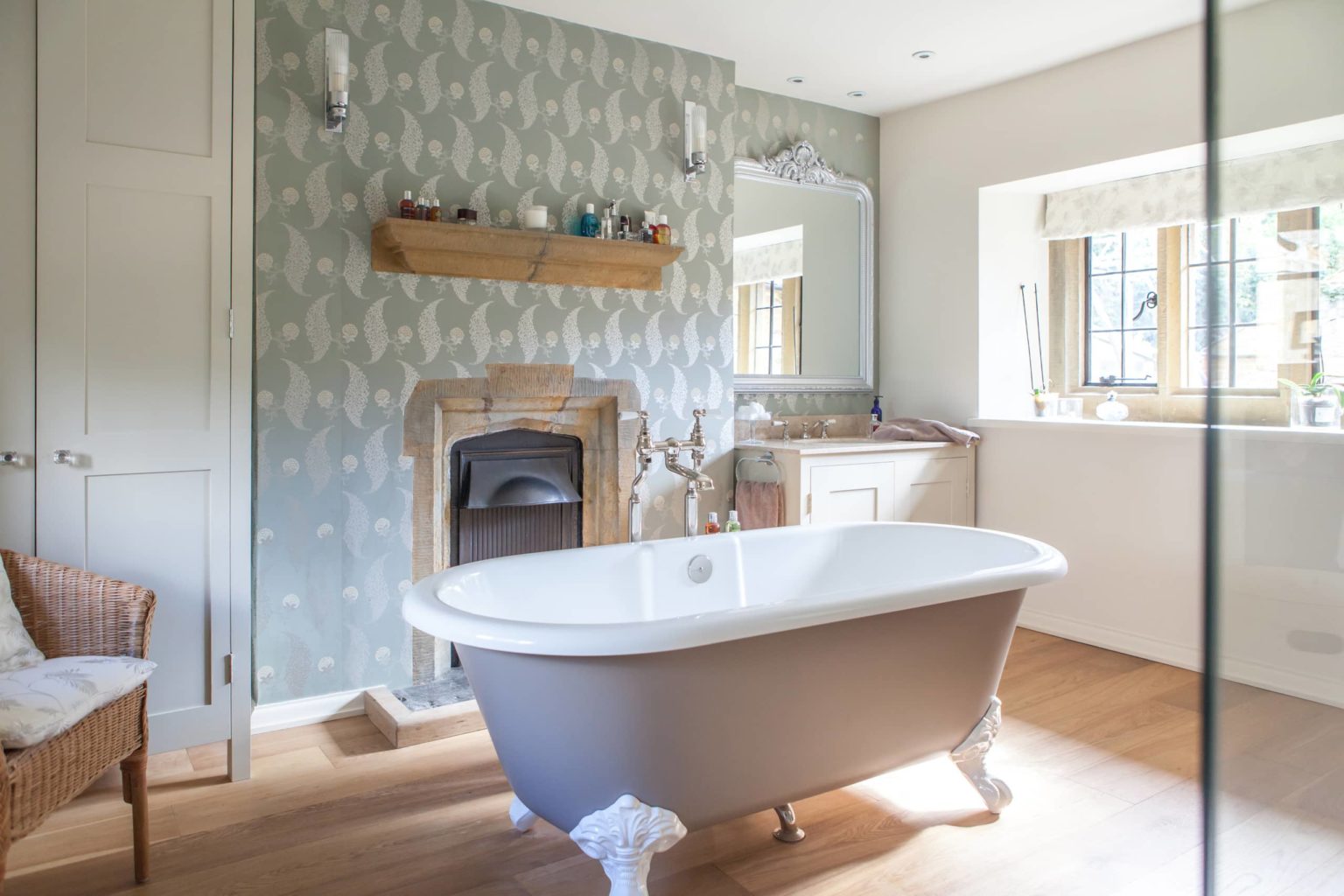 Cottagecore is trending and it's big in bathrooms!
From 'cottagecore' to rustic vogue, cottage bathroom interiors are super trending in the design world. Seamlessly integrating traditional cottage elements with modern design features, this nostalgic style whisks people away…