Back when I was little I had the coolest cubby house on the street (think two storeys, a chimney and bright red shutters) but I've got to admit the VARDO HUT, by Doherty Design Studio, makes mine seem a little lacklustre!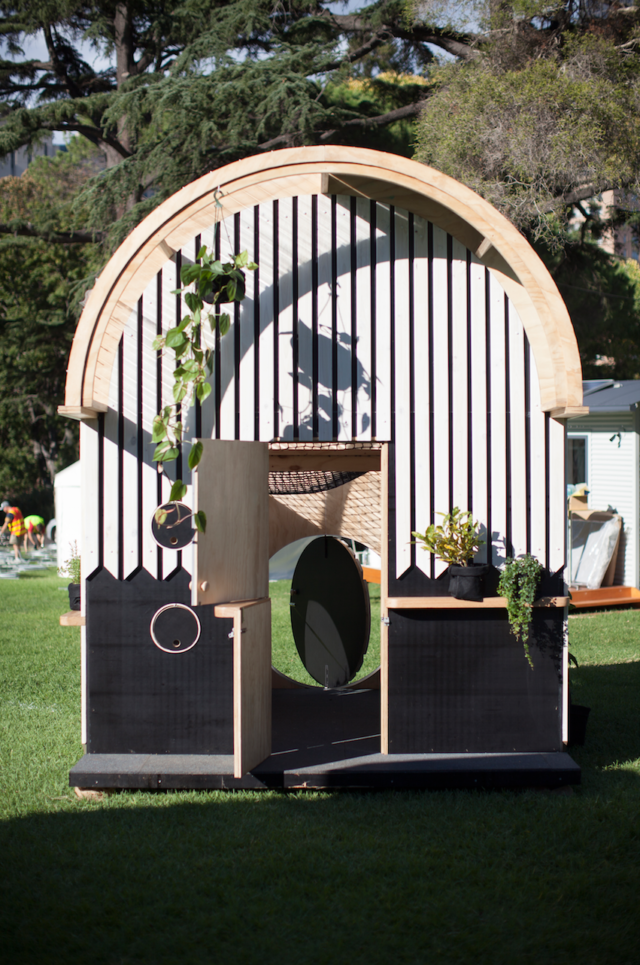 Half traditional gypsy wagon (or, in gypsy language, vardo) and half treehouse-esque loft, the design has utilised common garden materials, plus ledges and mesh for growing plants, to integrate the structure into the backyard.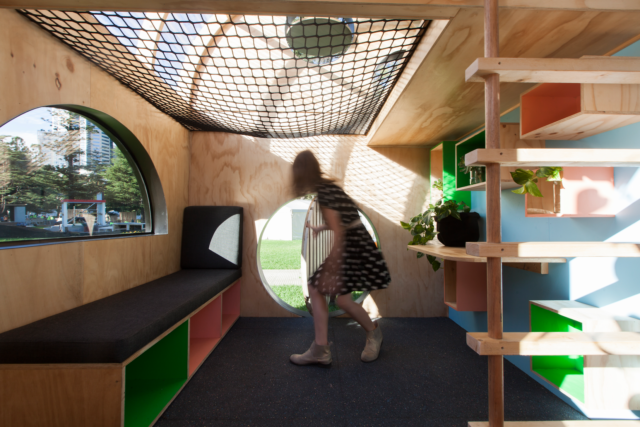 "We looked to the nomadic vardo for inspiration, harnessing the traditional shape to evoke a sense of adventure from the built form," explains Mardi Doherty, director of Doherty Design Studio. "Common garden materials have been used to express bold playful forms, while we've allowed for children to create hanging gardens from the form to further integrate it within its surroundings and allow the children to craft their own experience."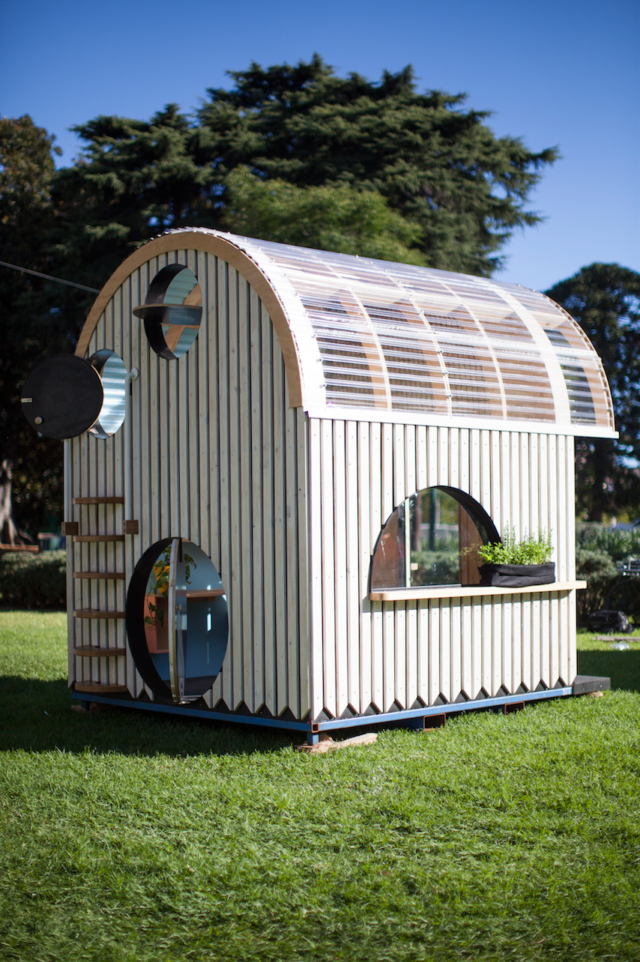 Multiple points of entry and ladders engage the young mind and sense of adventure, while encouraging physical development through a use of co-ordination. For practicality, a clear roof allows in natural light (while also providing a visual connection to surroundings); entry points provide cross-ventilation and opportunities for visual supervision; while the overall design educates children on living sensitively within nature.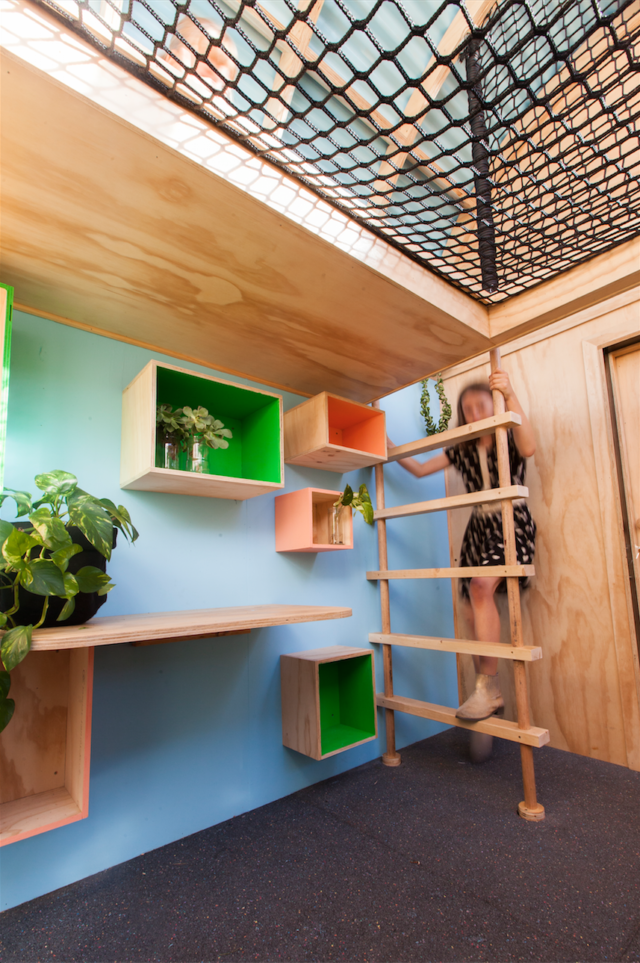 The VARDO HUT was auctioned at the Melbourne International Flower and Garden Show as part of the Cubby House Challenge to raise funds for Kids Under Cover (a youth homelessness not-for-profit). It sold for $9,000 and won the people's choice award.