In the second of our regular posts from The Block Sky High winners Alisa and Lysandra Fraser, it's Lysandra's turn! She reveals how they spent most of their budget on the show on tradies, picking up bargain furniture, linen and accessories from Ikea, Freedom, Kmart and even op shops, only splurging here and there. Just up our 'style without the snobbery' street!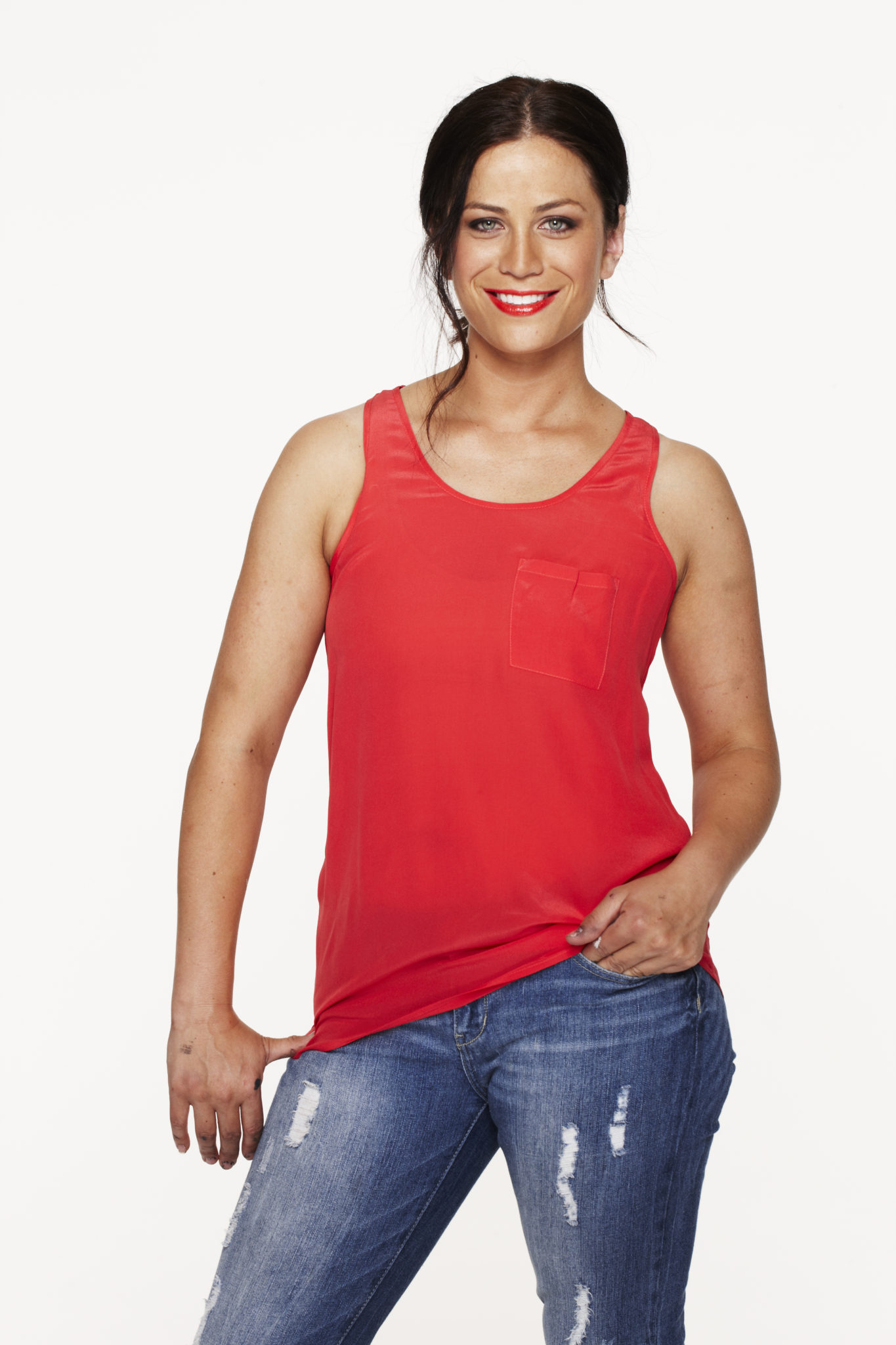 Growing up, Alisa and I were always taught the value of a dollar. If you wanted something, you had to work hard to get it. Money was spent wisely and it had to stretch a long way. These same values followed Alisa and I as we entered The Block, and I believe they ultimately contributed considerably to us being crowned the winners.
Just like anyone renovating a home, Alisa and I had a budget we needed to stick to. We knew it was going to be tight as we were going to have to spend a lot more money on trades than the other couples since at least one of each of them had a useful skill set already before starting the show. At the beginning of each week we would put approximately 75% of our budget towards our trades, which didn't leave us much money to furnish and create that wow factor. But we knew that we at least had the skills paid for to turn what money we did have, into something amazing.It's all about shopping smart! We never felt the need to spend big bucks on designer linen or furniture. We shopped in everyday stores such as Freedom, Ikea and Spotlight for the basics, and would only shop at places like Hermon&Hermon and Meizi for those special statement pieces. It is about choosing the best option that your budget will allow for, and not just buying something because of the brand.
I'm the first to admit that there are some typical items that have Ikea etc. written all over them, but if you are clever with your selection you will be amazed at what you can achieve. In the third bedroom, Alisa and I used an Ikea desk and chair which worked perfectly in that space. Above the desk we used a piece of scrap timber and created a floating shelf which cost a couple of dollars for the brackets, but came off looking newly bought. In the dining room we used a mirror that cost $20 which nobody would have ever guessed was from Kmart. We shopped at discount stores and The Salvo's for our "shelf fillers" because let's be honest, they could be $2 or $200 and nobody would have a clue what we had paid for those types of things.
Renovating on a budget requires imagination. If you can make something yourself and save the money, then why not give it a go? Money was at an all time low during kitchen week, so to save money, I designed a light feature that cost a total of $60 to make! This easily saved us $500-to-$1,000 and definitely added that "wow" factor on a budget. So simple, yet so effective.
Having said all of this, there are certain items that sometimes you just can't say no to, regardless of the price. Alisa and I splurged on an original piece of artwork by Adam Cullen and even though it was over our budget for that week, we were able to save money by using a bedhead that we had made in our very first challenge. It's all about compromise.
Please don't get me wrong, I'm not saying 'don't go and buy expensive designer items'. The point I'm trying to make is that you need to work within your budget limitation if you are embarking on any form of renovation. There are people out there without money restrictions, but for those of you who are on a strict budget, every cent needs to be accounted for. You need to make that decision: should you really spend $2,000 on a rug when potentially you could spend $400 and achieve the same result? Alisa and I know what we'd choose!
Lysandra Fraser is one half of The Block Sky High's winning twins, Alisa and Lysandra. They're guest posting at Interiors Addict for the next few weeks and look forward to sharing their next exciting move with us soon! Look out for their next post next Friday. You can follow them on Facebook or Twitter.