Last night should have been, as one of the judges put it, the crescendo to the finished apartments but in reality it was a little underwhelming. Shay and Dean outdid themselves with their penthouse as usual though and took home the win on terrace and re-do room week.
Kingi & Caro: 2nd place, 27 points
The judging started well at Caro and Kingi's terrace, which ended up coming second. Darren loved the benchtop, which Neale described as raw luxury. In fact Neale and Shaynna wanted to move in! Shaynna liked that they hadn't gone over the top with fancy things and kept it simple, thinking about how people will live there.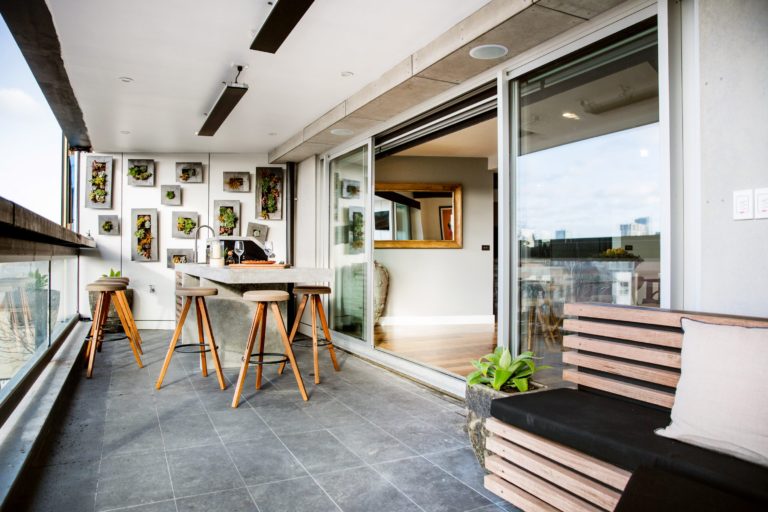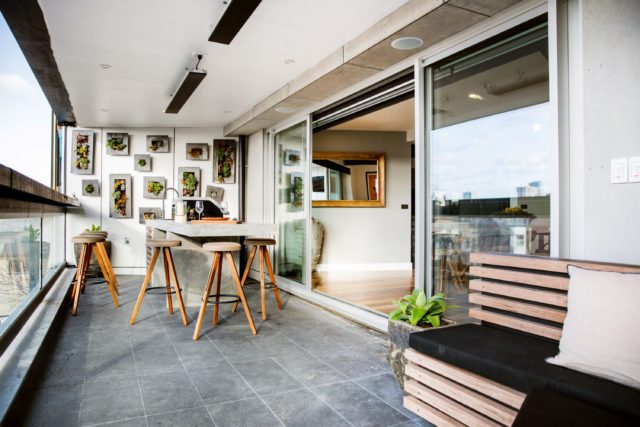 The re-done living room, with its new couches, didn't get such a good reaction though. Darren said they'd only half fixed the problem because the orientation of the room was still away from windows. All the judges agreed the couches were the wrong way around.
Our pick to buy: outdoor navy scatter cushion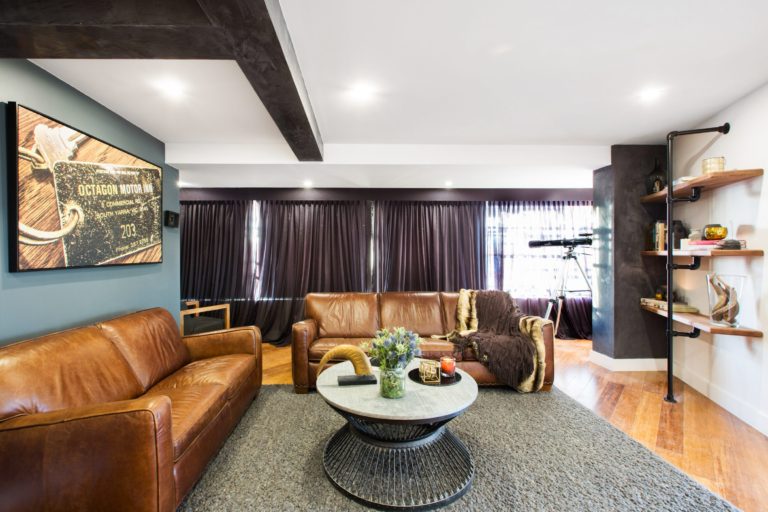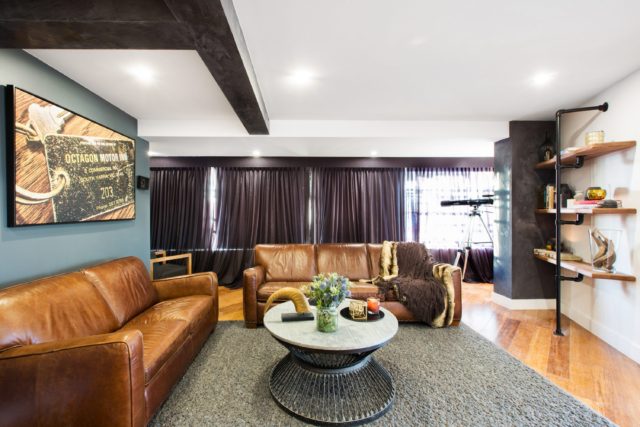 Andy & Whitney: joint 3rd place, 24 points
This one didn't go quite as well! Shaynna said it wasn't very inspiring and Darren added: "I think this is what happens when you've got a lot of bills to pay even if you won the week before." Hmm…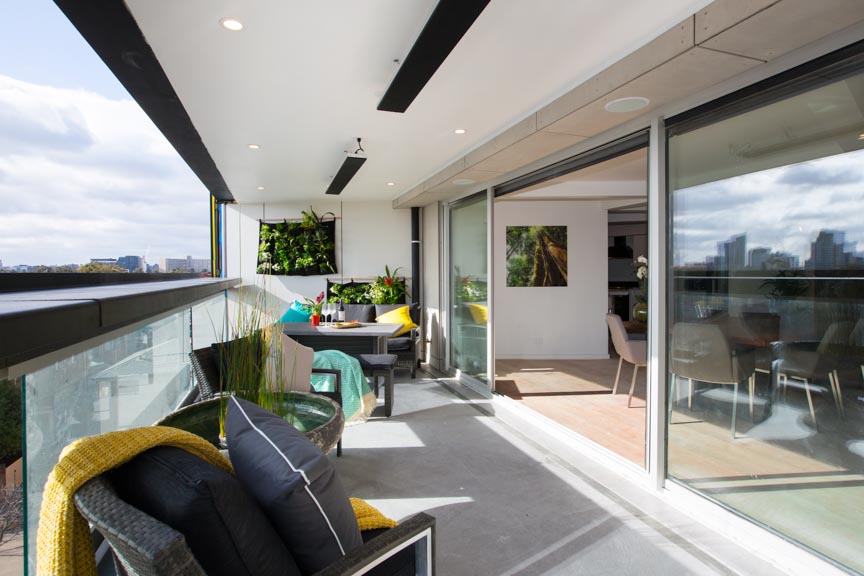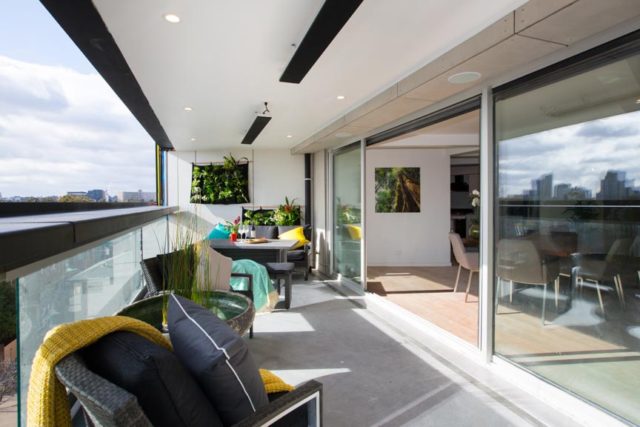 Shaynna said a lot of it, including the fish 'pond' was unneccessary and it felt disconnected from the sophistication of the dining room and apartment beyond. While the built-in wine fridge and dining seating got ticks, Darren spotted the cracked floor tiles.
The master bedroom re-do was much more successful. Darren said he knew it was going to be good when finished and Shaynna said it felt like a boutique hotel.
Our pick to buy: Jamie Durie vertical garden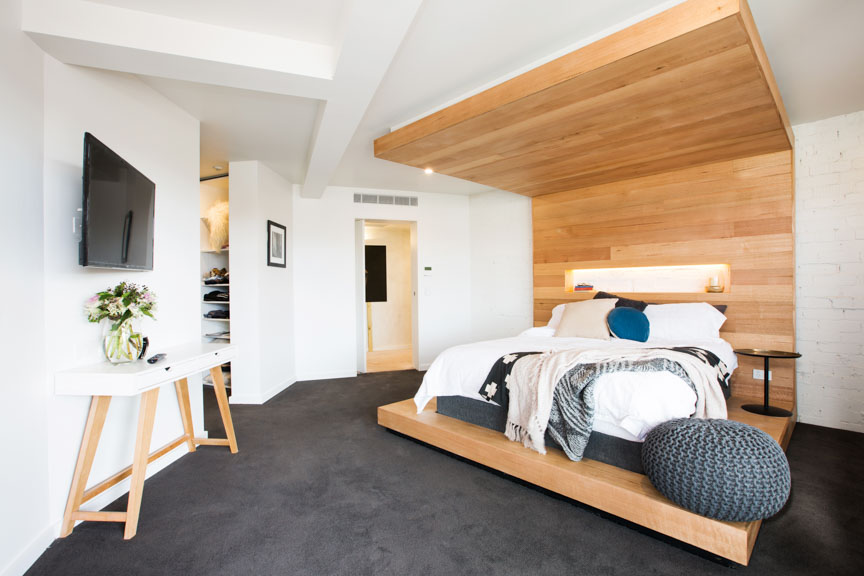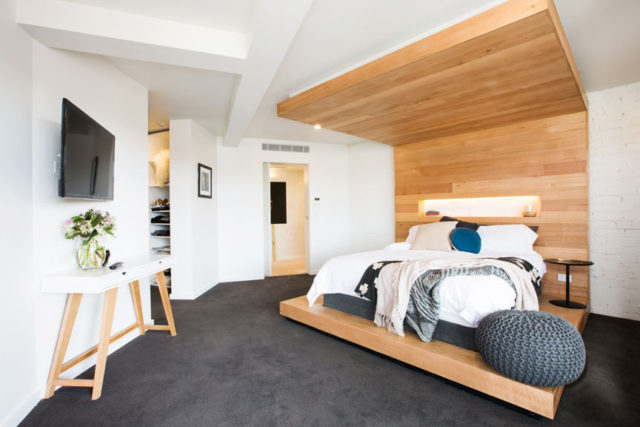 Neale said it was their strongest, most confident and resolved room and showed how far they'd come.
Suzi & Vonni: last place, 21 points
The last minutes issues leading to a too-high barbecue did the girls no favours this week, however much they tried to distract with their stiletto styling! Shaynna noticed the clever choice of tiles though, which blended so well with their indoor flooring and thought the couch and stools worked well.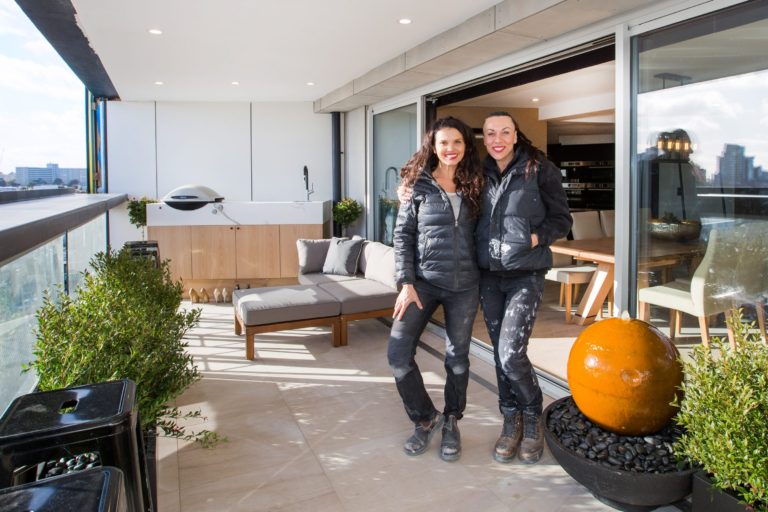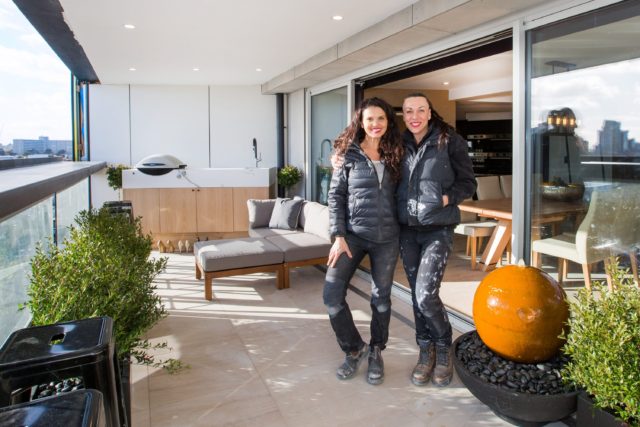 Neale found it a difficult, cluttered space which was difficult to move around, and said having thoughts like that was disappointing at this late stage in the competition.
Our pick to buy: large black rectangle pot
Ignoring much of the judges' advice on how to improve their dining and living rooms meant they were never going to win last night! After positive comments from the buyers advocates, they decided to keep the wine fridge and fire. So while they had worked on their finishes, Neale said he couldn't see any changes at all and Shaynna said they hadn't done a thing. Darren however admired them taking a gamble, which might pay off.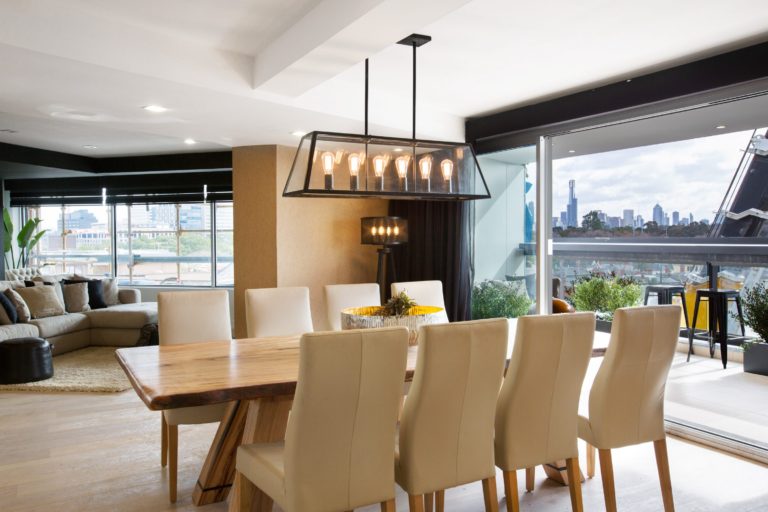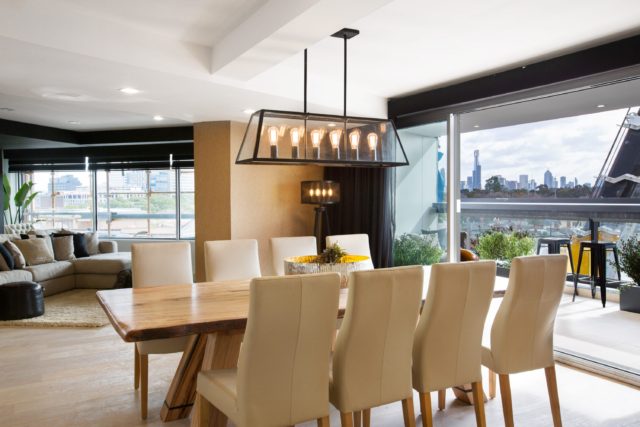 The changed around lights in the dining room made everyone happy though, with no more blocked view!
Ebony & Luke: joint 3rd place, 24 points
While the much talked about daybed/bar was dismissed as a novelty for the sake of it, the thermo strip heating was a huge success with the judges. What a great idea in Melbourne!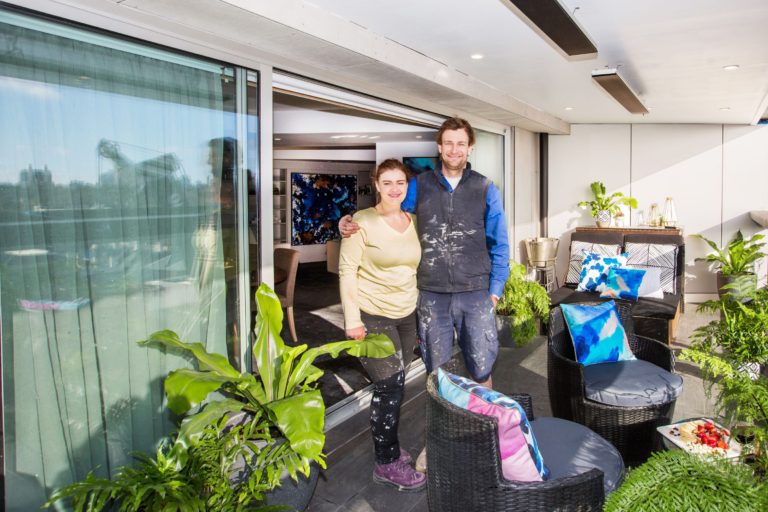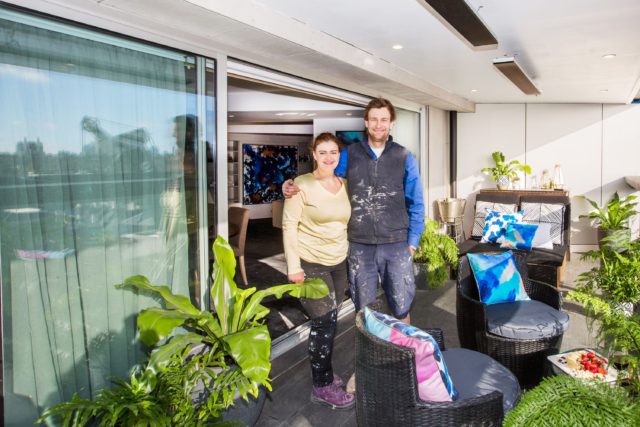 Shaynna said the siblings had hit their stride at the right moment and it didn't feel like they'd run out of money. The judges thought it was a successful, very liveable apartment. Who would have thought it a few weeks ago?!
Our pick to buy: timber bar stools
Their re-do room, the master bedroom, was probably the most transformed of the night. Shaynna said it felt glamorous and Darren said the colour scheme now worked much better with the robe rather than jarring with it.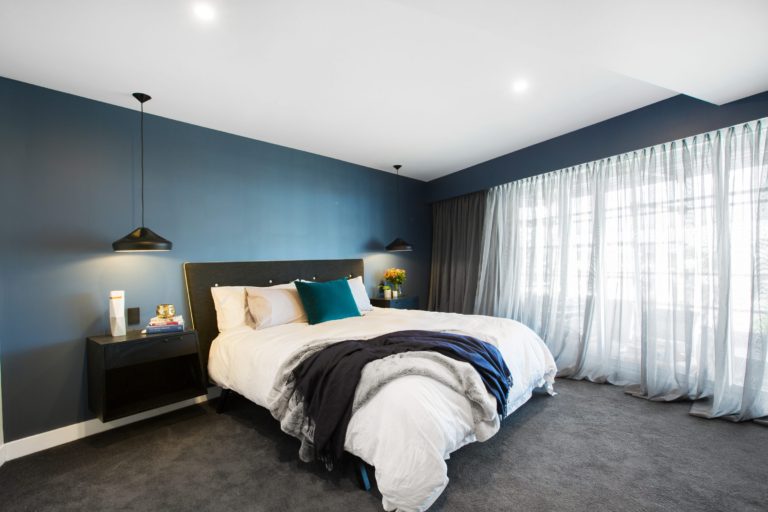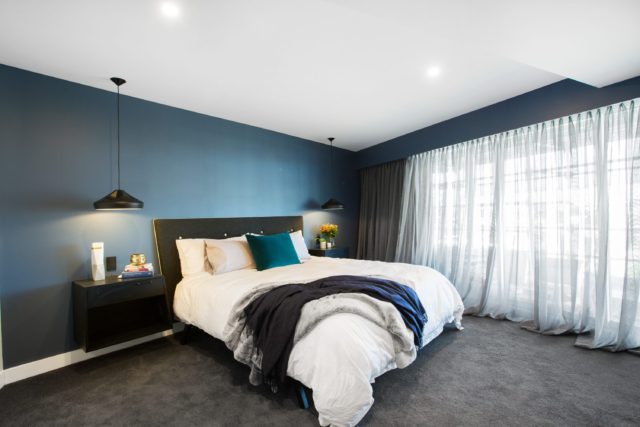 Shay & Dean: first place, 28.5 points
Last but not least once again for the penthouse pair! The herringbone floor tiles went down a treat (pardon the pun). Darren was excited, saying it felt like a penthouse and was "heaven". Neale said they could do a masterclass on how to style The Block. Shay certainly works wonders with those cakes, doesn't she?! Neale said it gave him the emotions he'd wanted to feel all day. "It's a new definition of luxury." Shaynna loved the fact it was an outdoor garden as well as an outdoor room.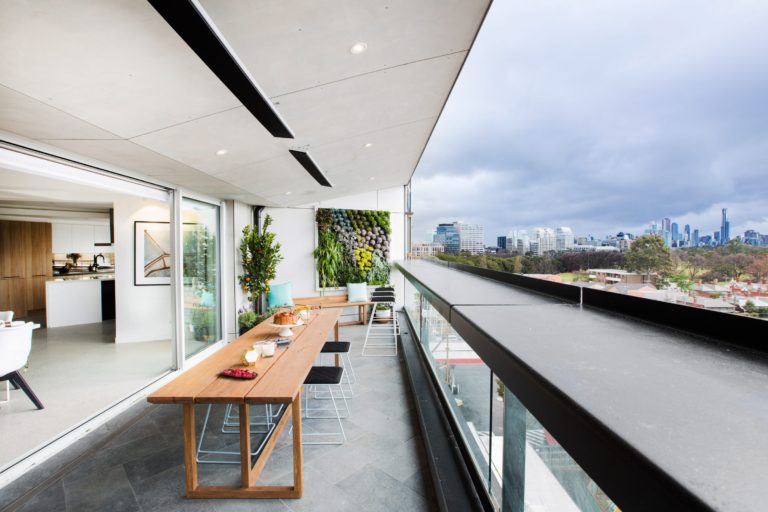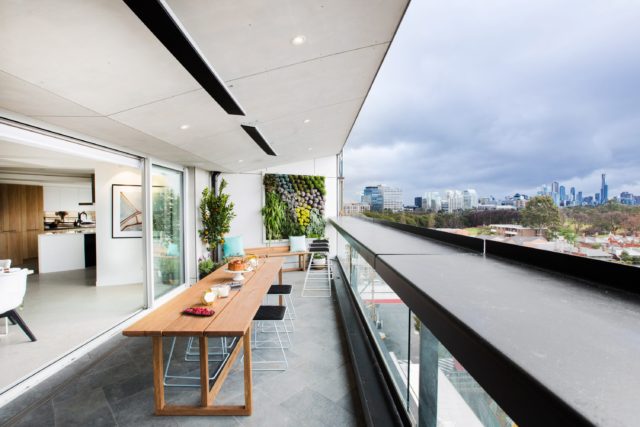 When it came to the re-done living room, the judges were happy to eat humble pie! Neale admitted they may have been too harsh in their original judging of the previously unfinished room and that maybe they had known what they were doing after all!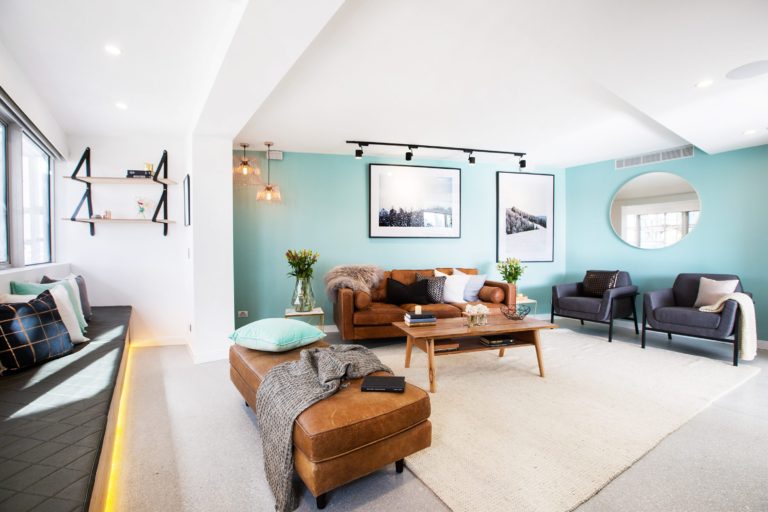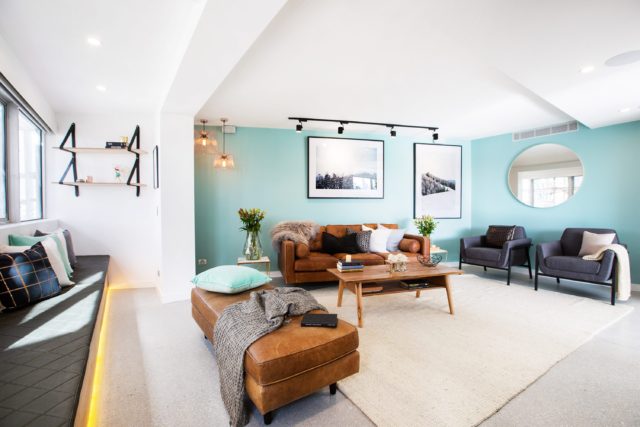 Our pick to buy: leather strap shelves and gold and coloured plant pots