Well, it's week five and I finally got to watch The Block room reveals for myself, since returning from our six-month trip last Monday. Gosh, I've missed my Block fix and I wasn't disappointed. Michael and Carlene's efforts, which won, definitely impressed me most. Let's take a look at all the couples' rooms and where you can shop their looks, whoever your favourites are.
Carlene and Michael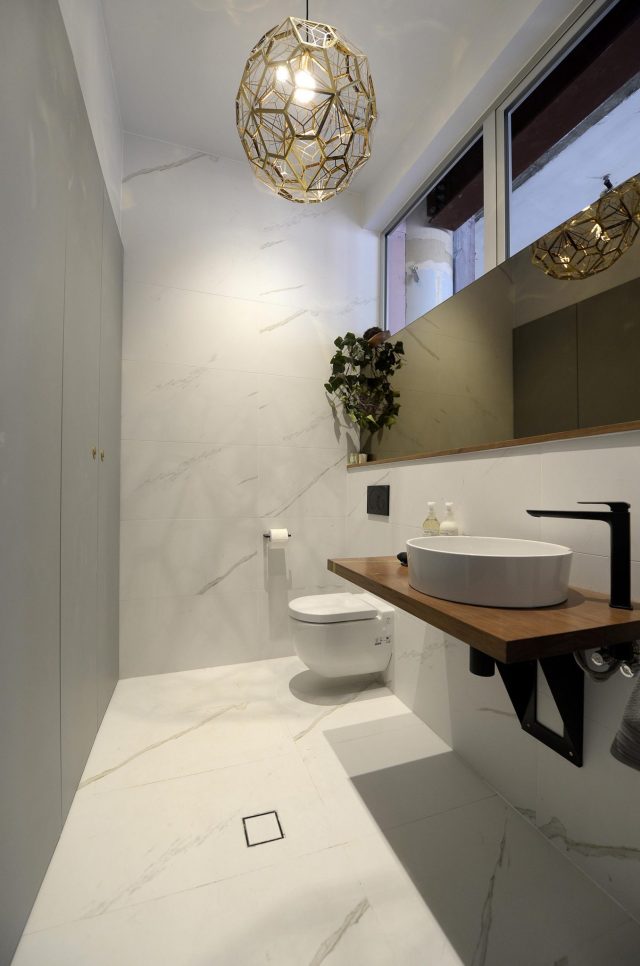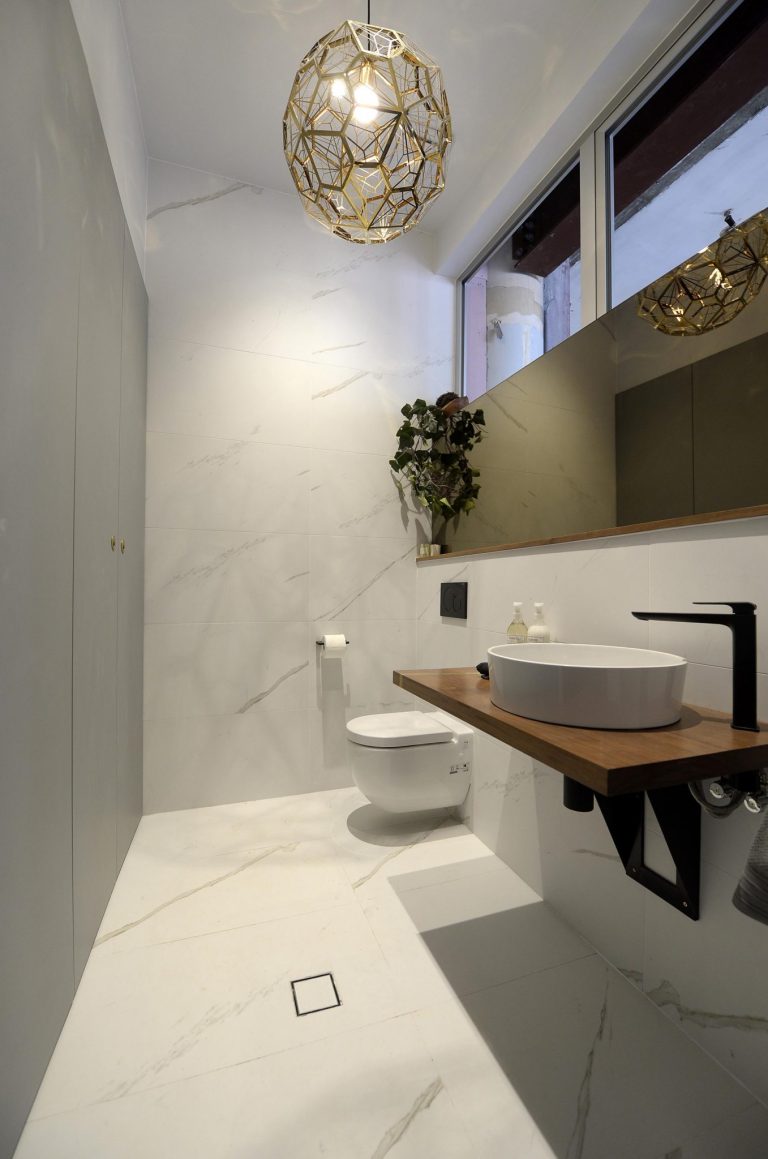 The judges spent plenty of time in their space, which eventually won, because there were so many details to look at. Neale said that the metallic details were very on trend but he likes how they'd no gone overboard and just used touches. Shaynna said it was very unusual (in a good way) and Neale called it really beautiful. They all agreed Michael and Carlene had set a really high benchmark and created off the shelf luxury. A great start to the episode!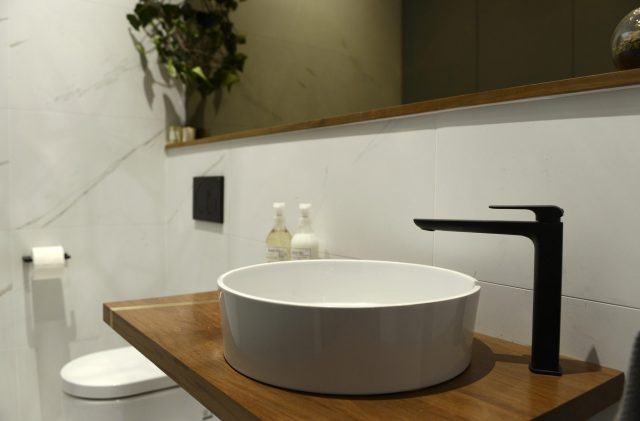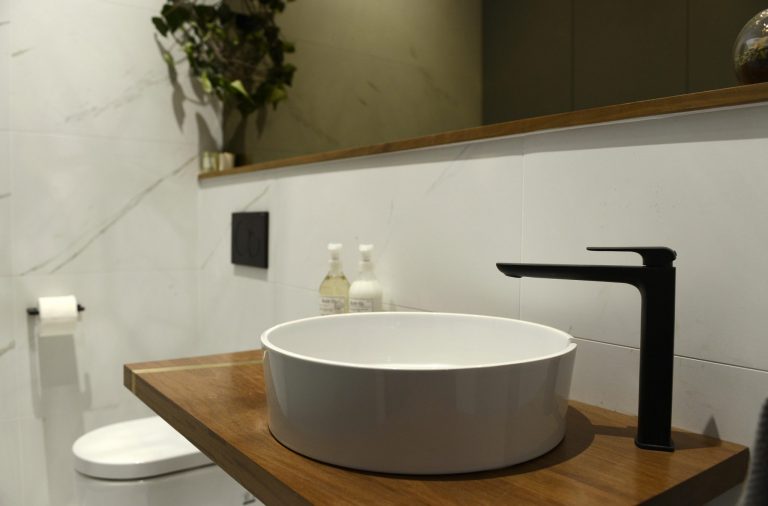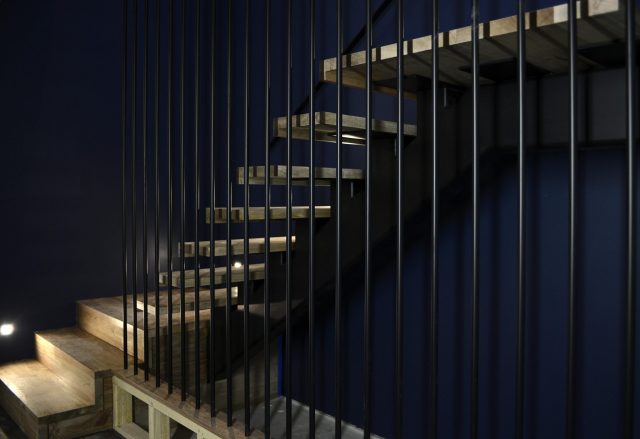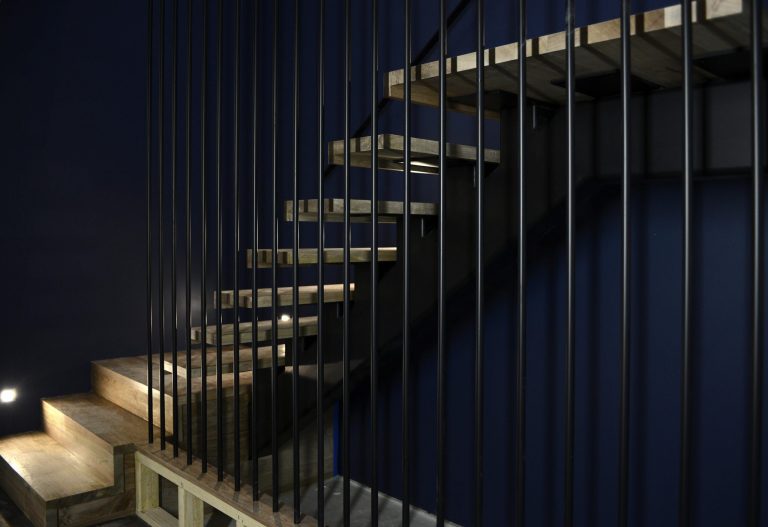 WHERE TO BUY: Replica Tom Dixon Etch Web Pendant.
Chris and Jenna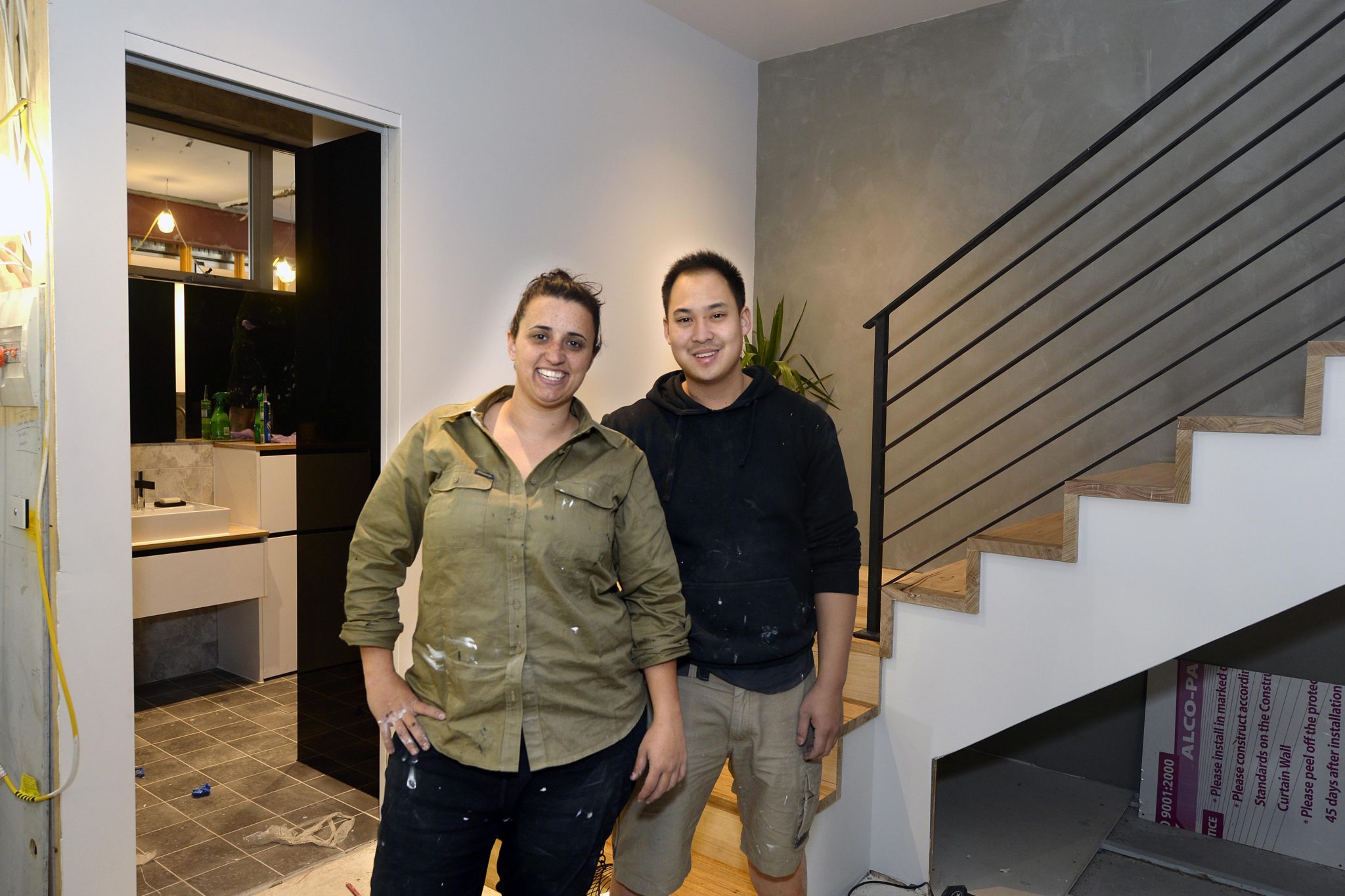 Darren and Shaynna are still undecided on whether creating the void was a good idea and Neale found the stairs looked a little too heavy. It got so much worse when they went into the laundry and powder room though. "Oh my God, what happened?" was Neale's reaction. Oh dear. Darren said it wasn't working and Neale added there were angles and hard lines everywhere and it just wasn't working. Shaynna went as far as to say she couldn't believe the choices they'd made. The "disco benches" in the laundry failed to impress either and were branded dated.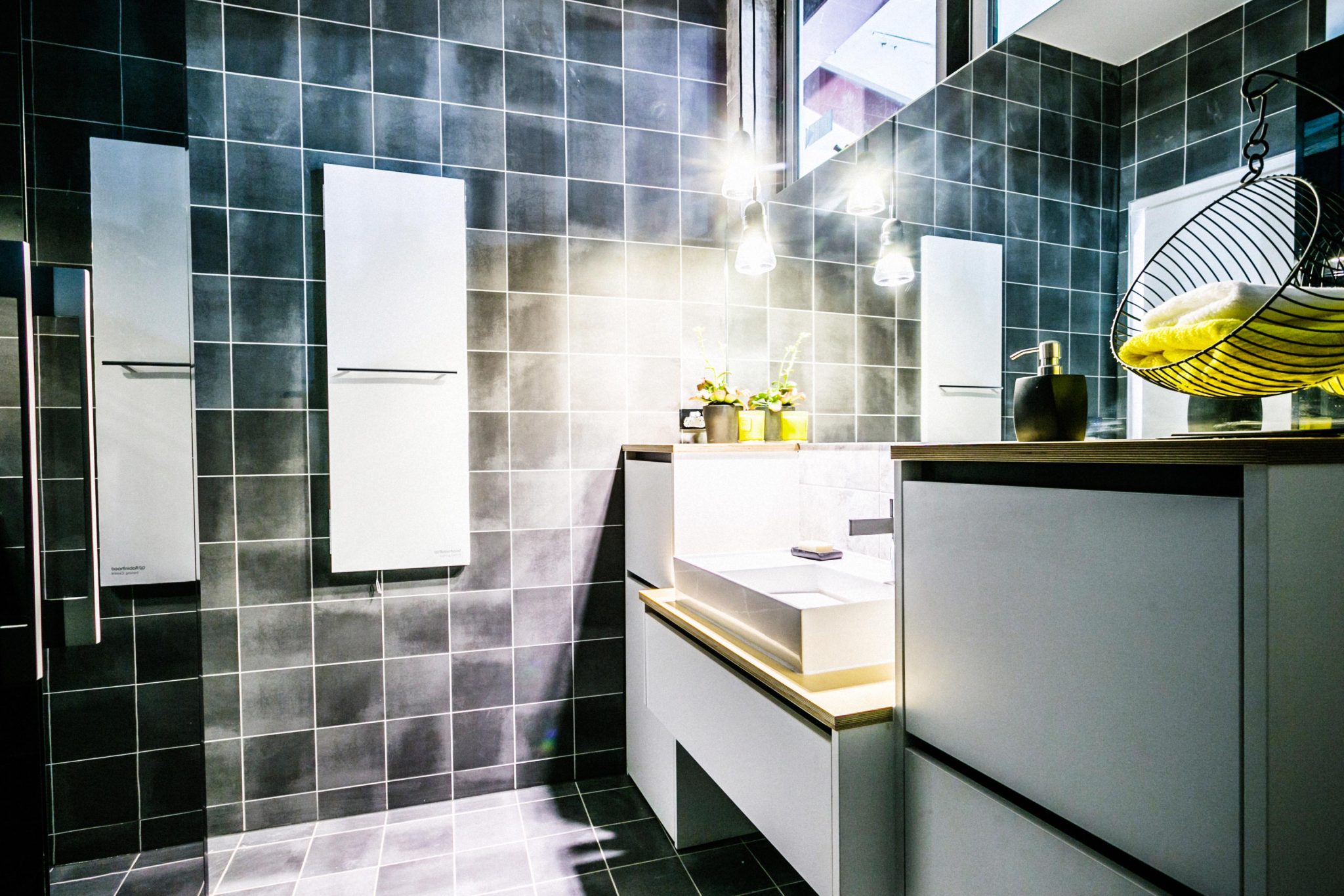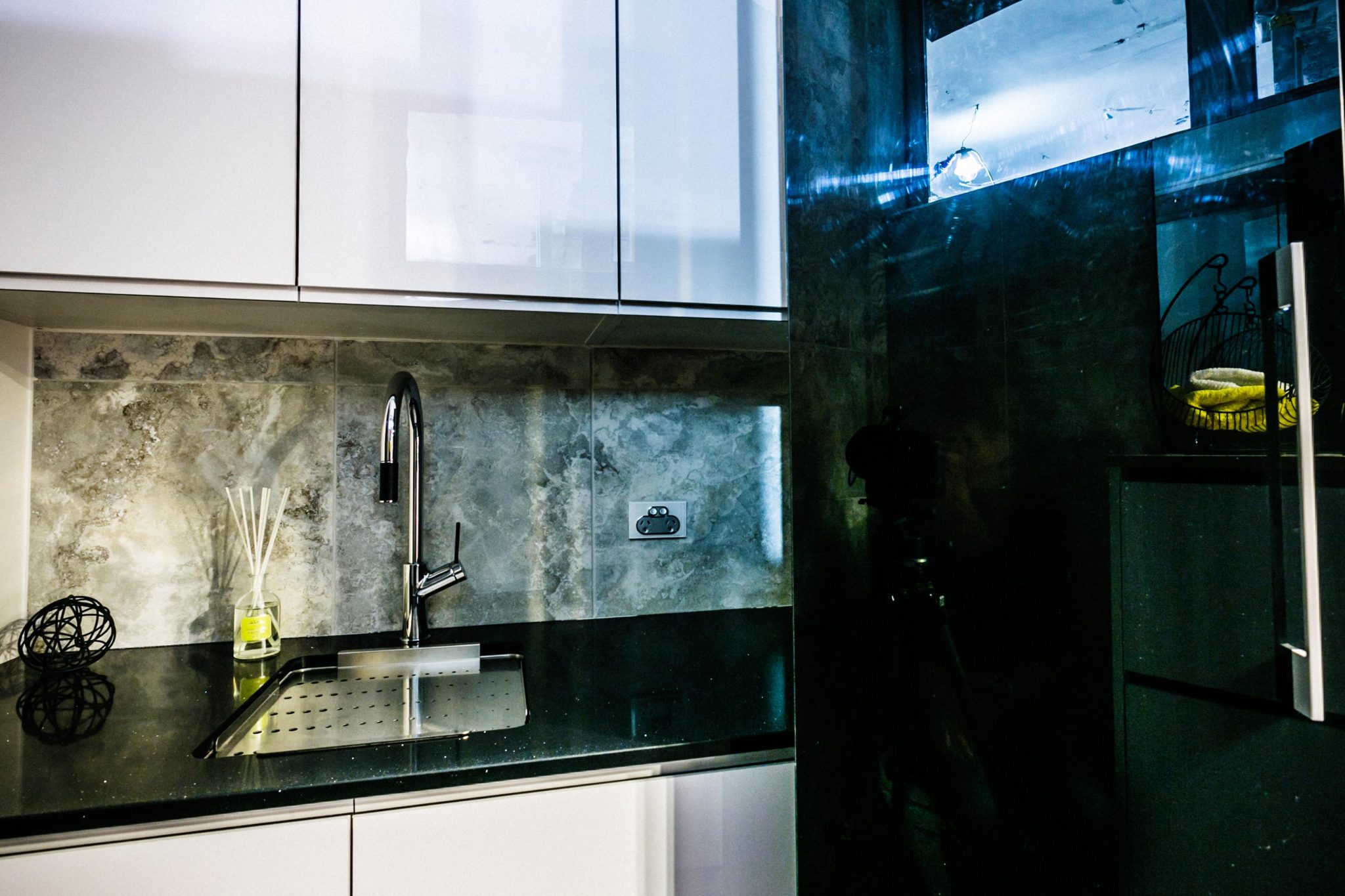 WHERE TO BUY: Opaque Black Shadows pendant by Dan Yeffet and Lucie Koldova for Brokis, Taj bone inlay stool, Mod pots set, Quad toilet roll holder.
Max and Karstan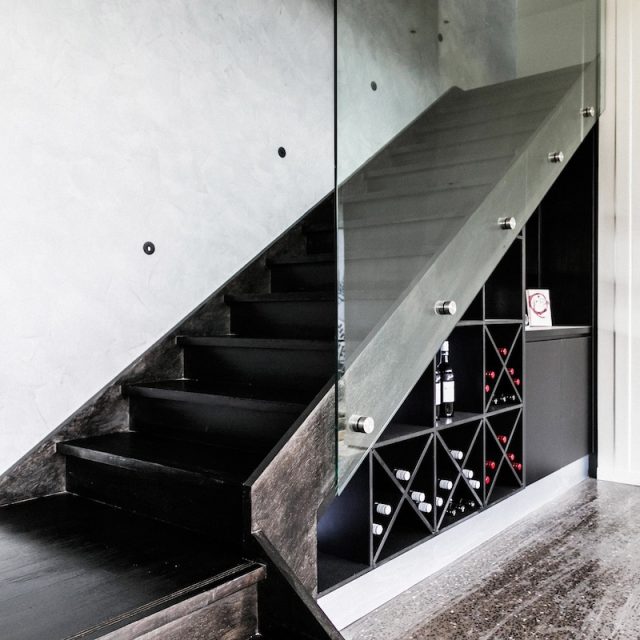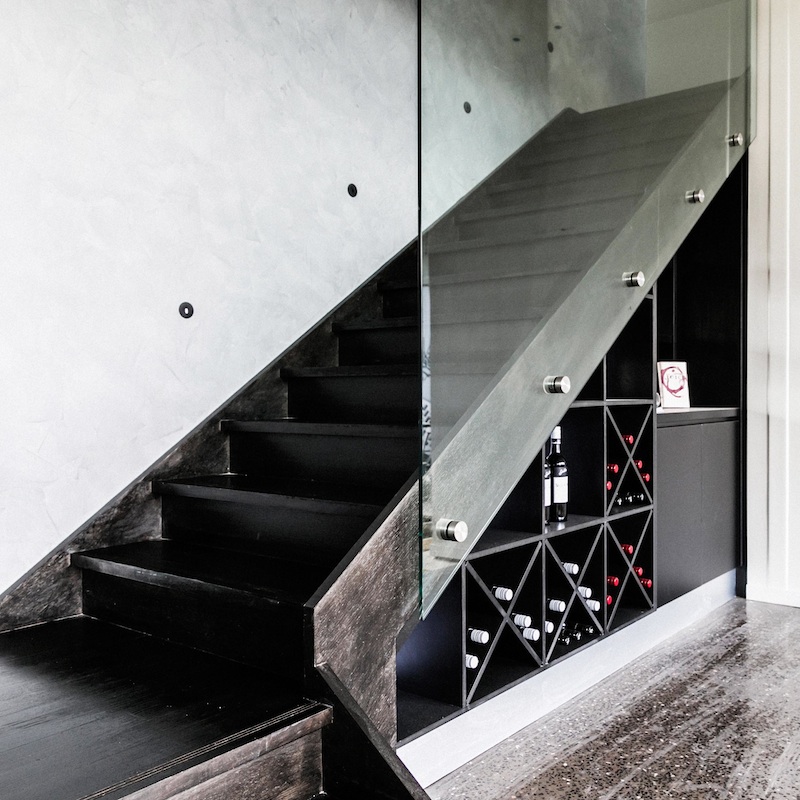 They were not off to a great start with their staircase, enclosed by a glass wall. Neale said it felt small and constrained, Shaynna said she didn't mind it and Darren thought it lacked warmth. More significantly though, Darren pointed out that it was high maintenance (dark steps and glass wall will show every mark) and the lack of hand rail was actually dangerous. Darren loved the lights in the bathroom and called them amazing. Neale however, said he felt ambivalent and that the design was too generic and not exciting. Darren agreed the palette was a little dated. Shaynna said it felt clinical but it did tick all the boxes. Neale said buyers would be looking for something more.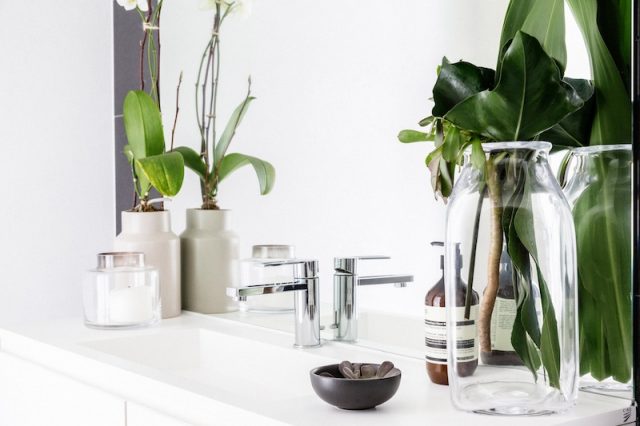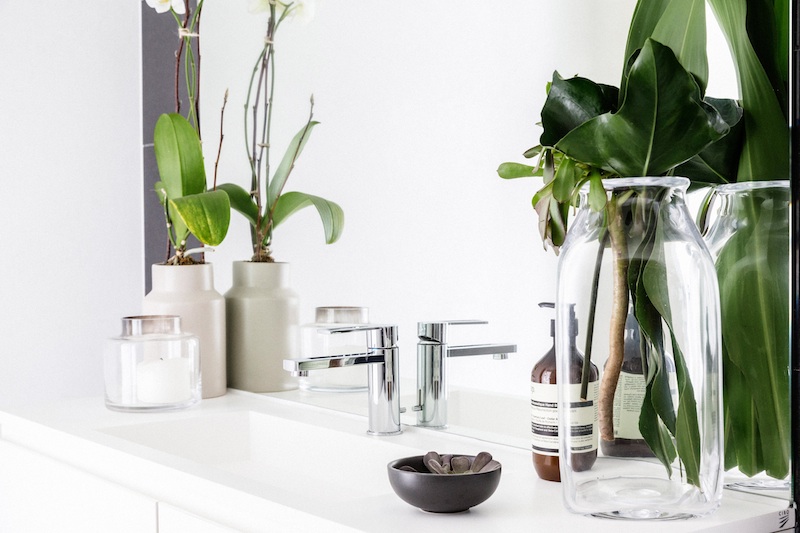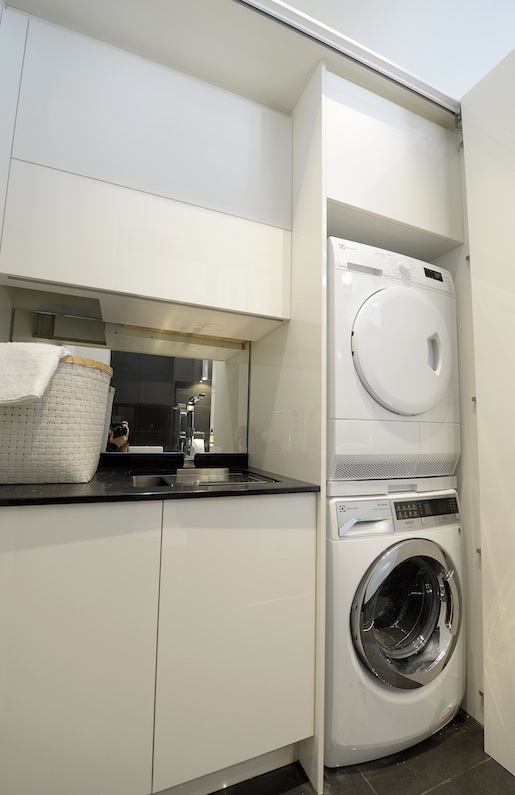 WHERE TO BUY: Tubo 800 surface mount pendant, Vogue LED stair light.
Darren and Deanne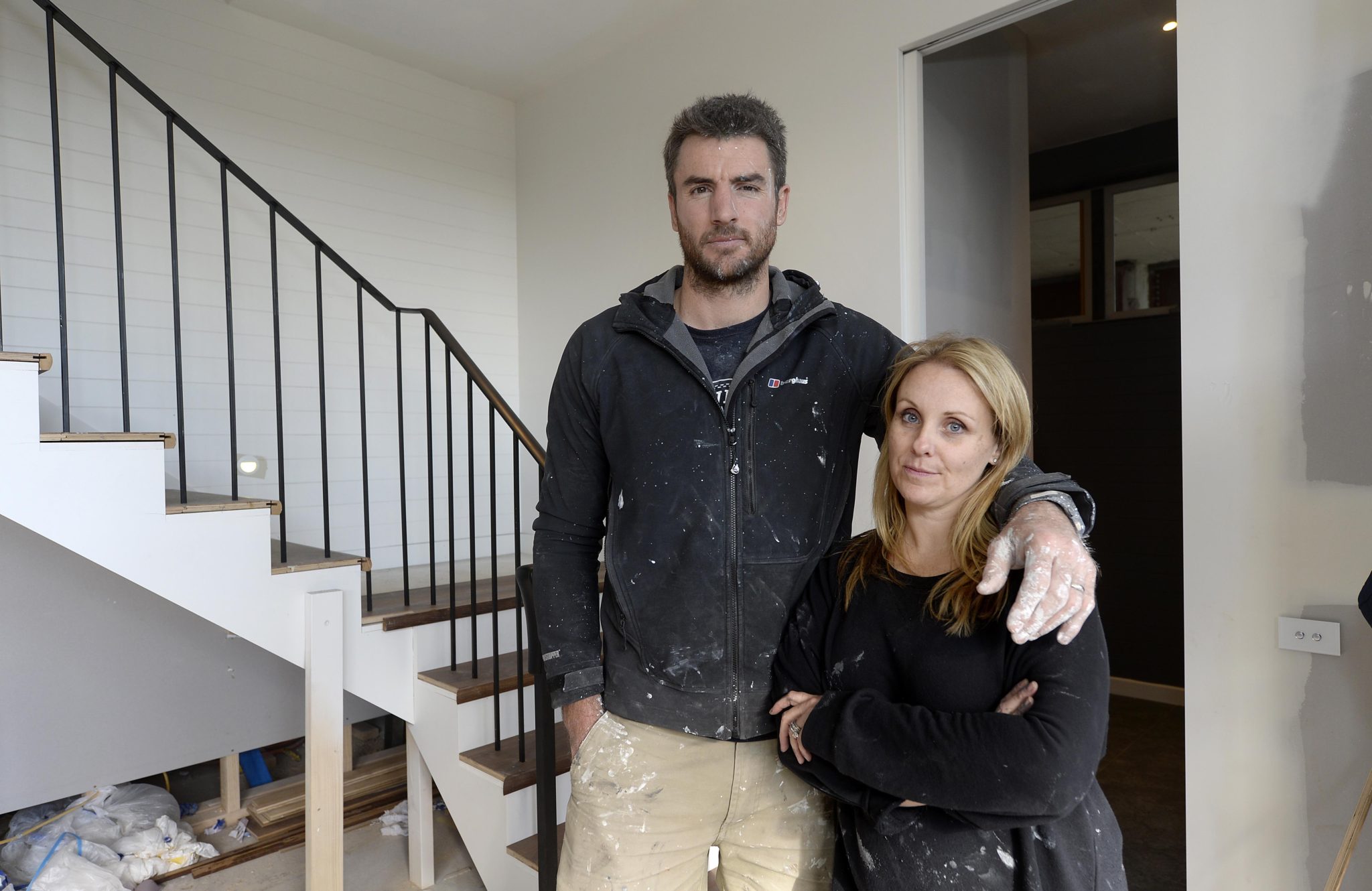 Poor Darren and Deanne and their unfinished staircase, bathroom and laundry! It was never going to be a winner or get a great reaction. Darren was at least kind enough to say the staircase design was simple and elegant. Neale said the bathroom and laundry were more like the Darren and Deanne they knew but he couldn't ignore how unfinished they were and they had to judge on what they saw. Darren said it wasn't what he expected to see from a couple who had so far been so strong and consistent. He said he loved the tapware, handle and colour palette choices.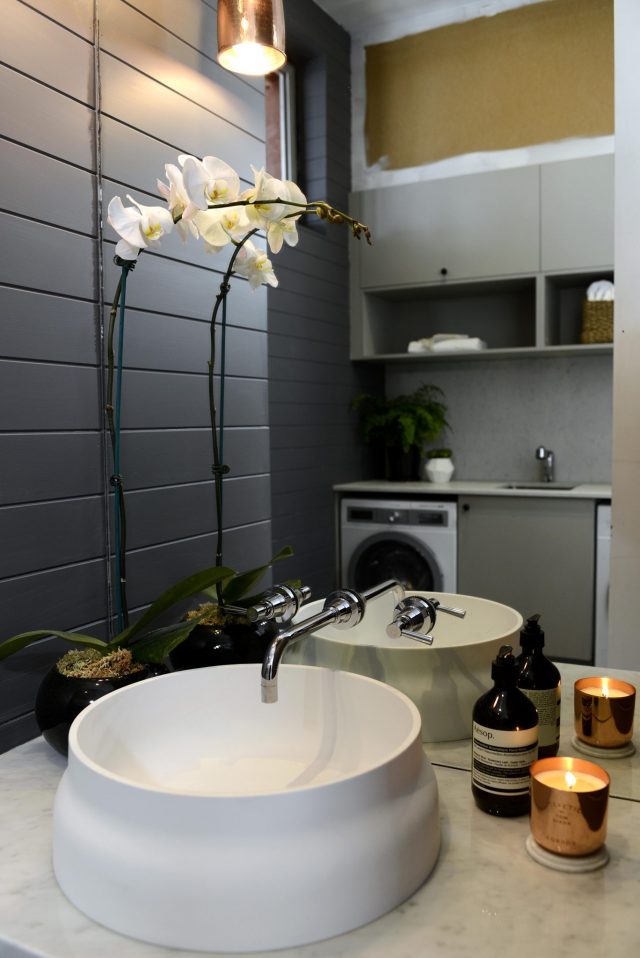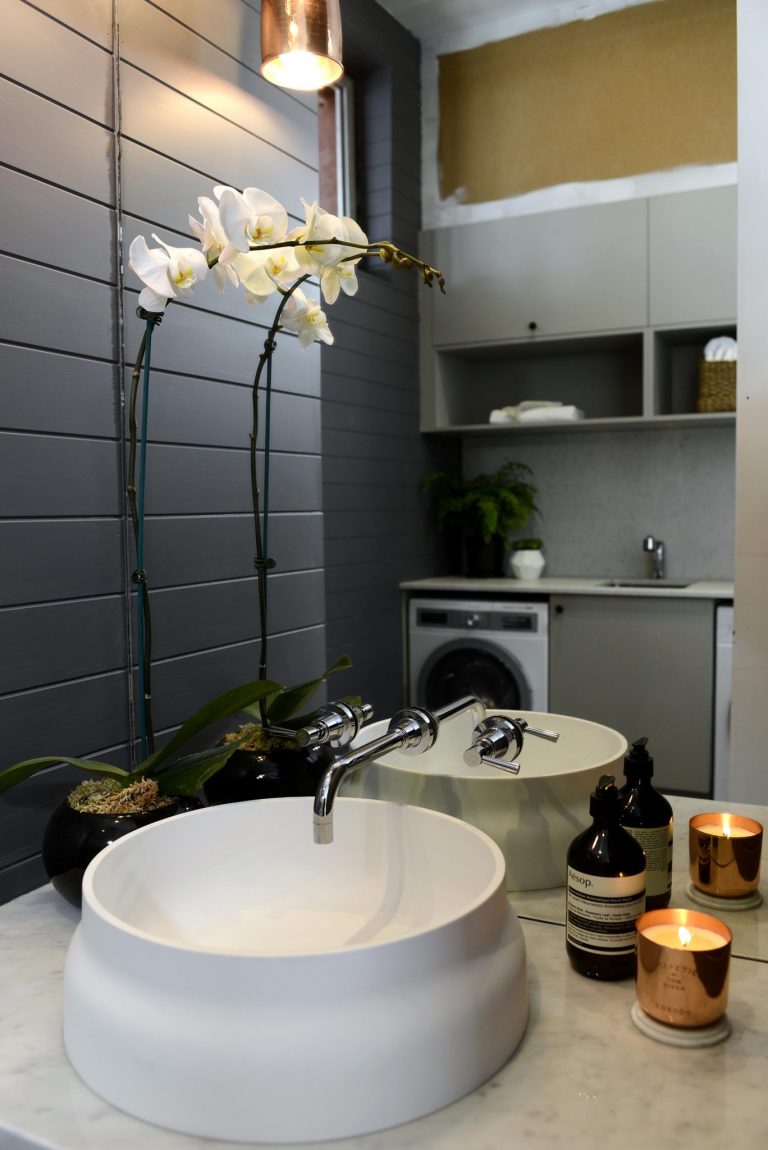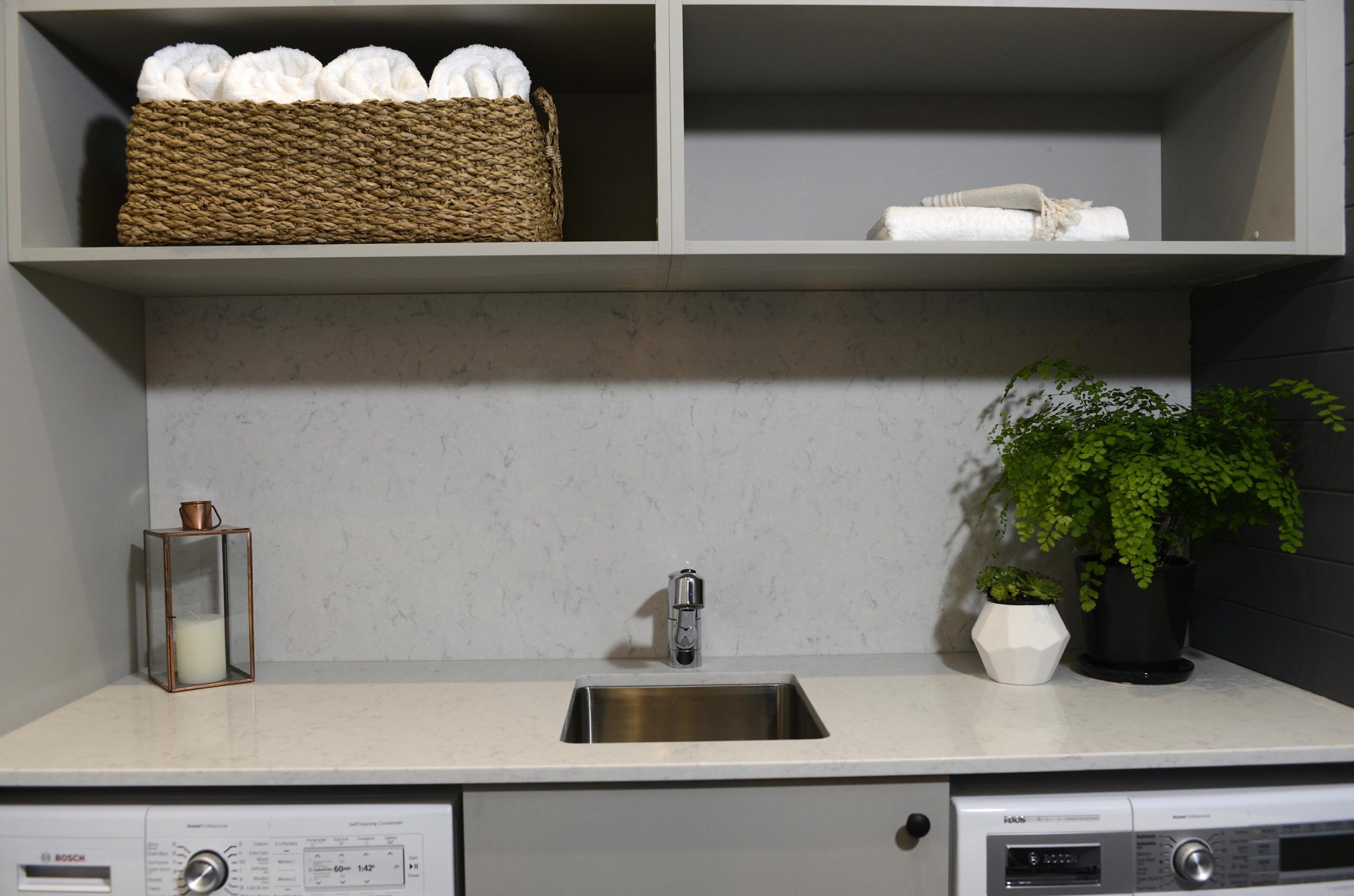 WHERE TO BUY: Knotty hand towel, copper lantern, LEDLux Desi steplight.
Shannon and Simon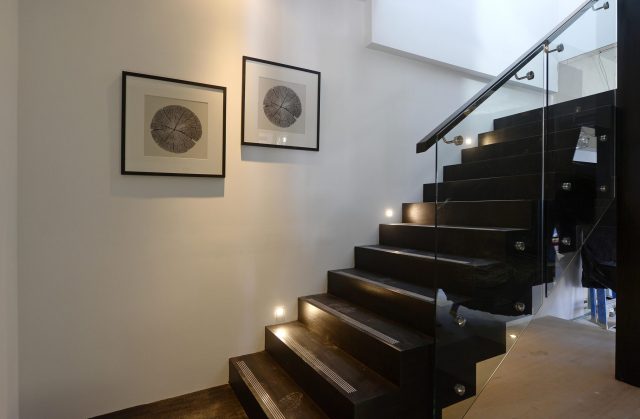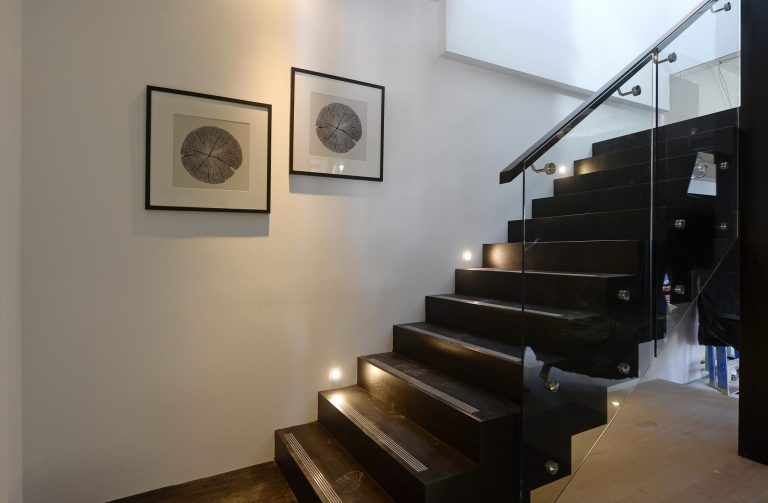 The boys certainly did well this week. Shaynna and Neale both loved the staircase on first glance, with Darren adding that it had the same elements as Max and Karstan's but because of its shape, was more interesting and appealing. Shaynna said the bathroom felt balanced. The judges loved it and said it was much more successful than their upstairs bathroom. Neale said it would appeal to the design savvy, urban, sophisticated buyer.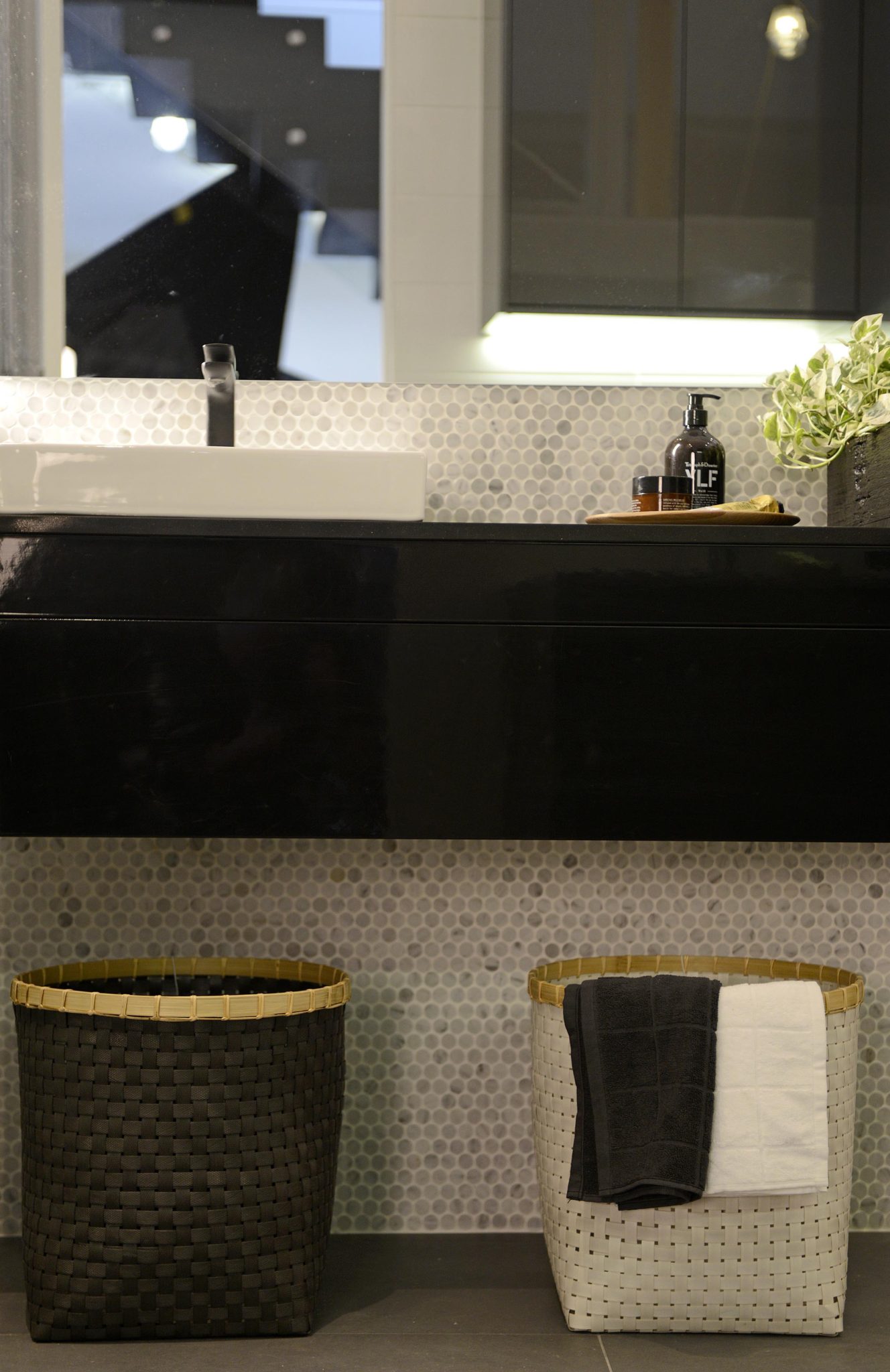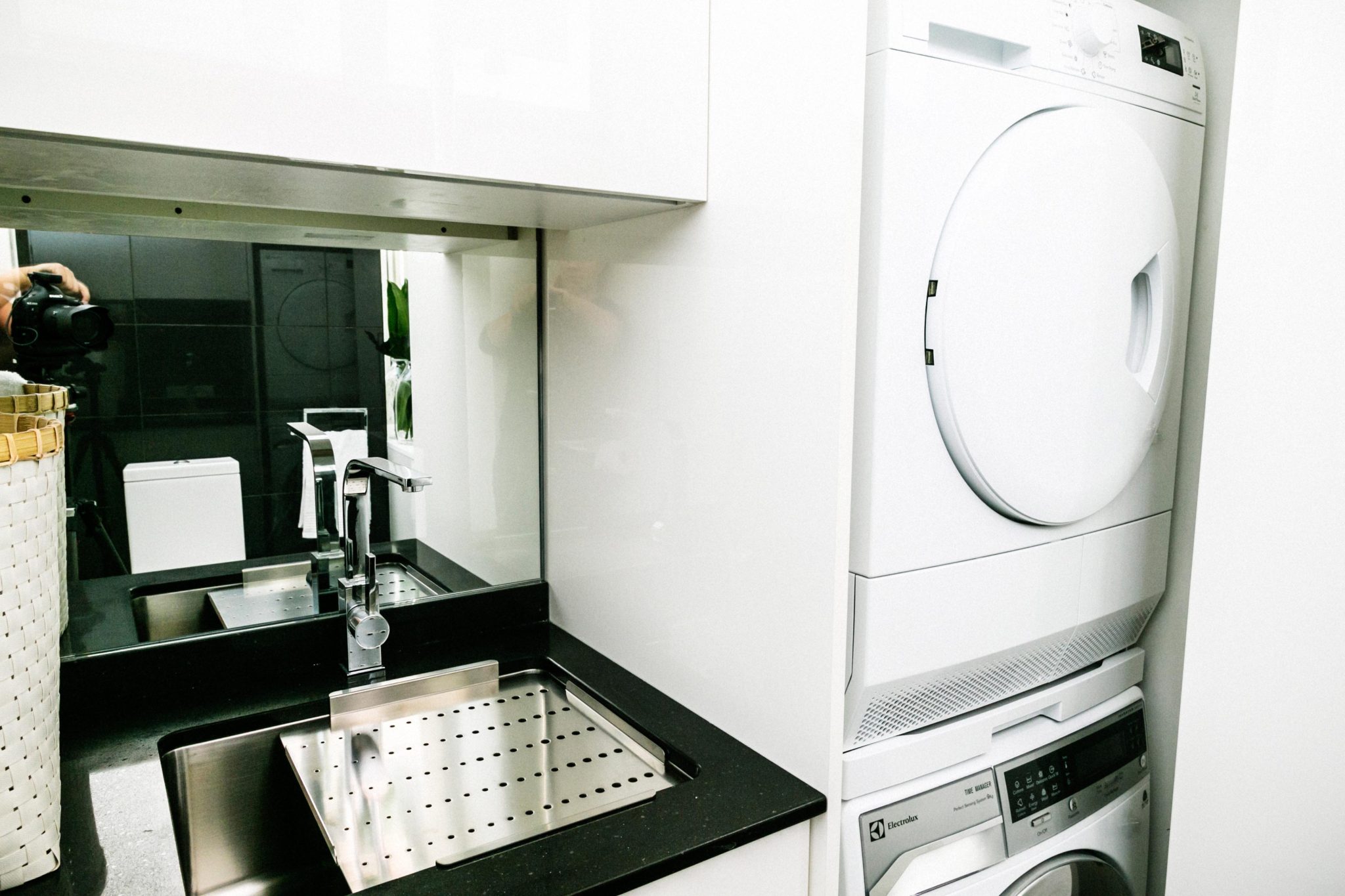 WHERE TO BUY: Saba pendant, Alrik pendants, Tree Rings artwork.
What did you think of the scores? There seems to be a lot of backlash from the public who think Darren and Deanne were scored too highly considering how unfinished their rooms were. What did YOU think?
Find more of the contestants' products and similar at The Block Shop.