Once again, I think the judges made the right call on picking Michael and Carlene's laundry as the winner last night. The fact that a laundry is such a hard room to impress with made their gorgeous space even more worthy, don't you think? And yes, Max and Karstan's terrace was fabulous, but let's be fair, they paid the experts to pull that off for them. While it's not against the rules, there would have been some serious bad feeling if they'd won, right?!
Here's that lovely laundry (and powder room) from Michael and Carlene. Pretty and practical: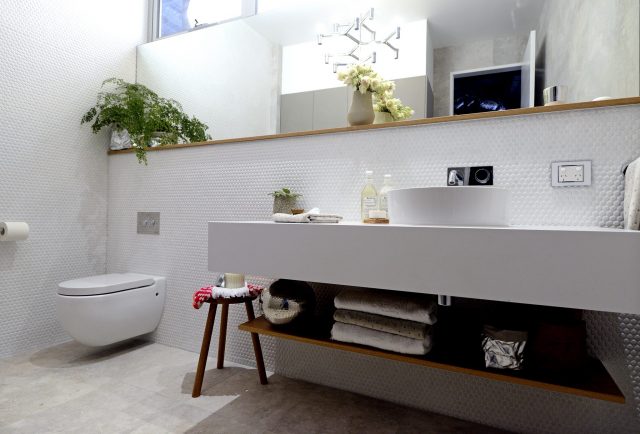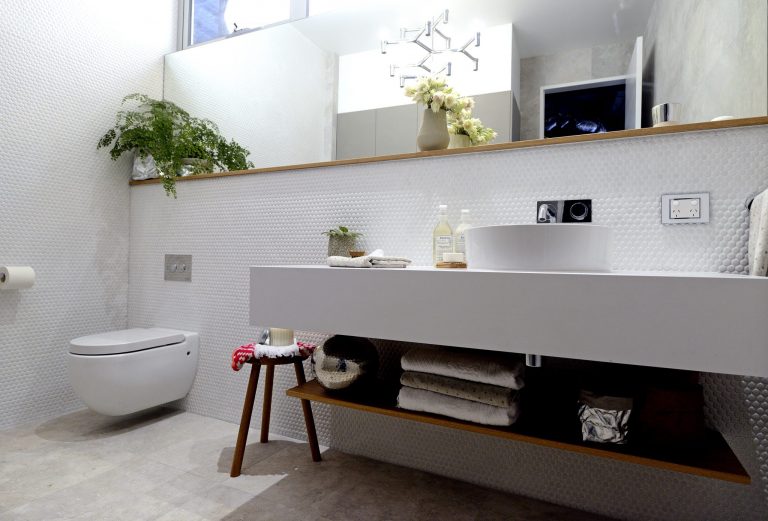 (Read our tips on how to turn your laundry into a beautiful, multi-purpose hub)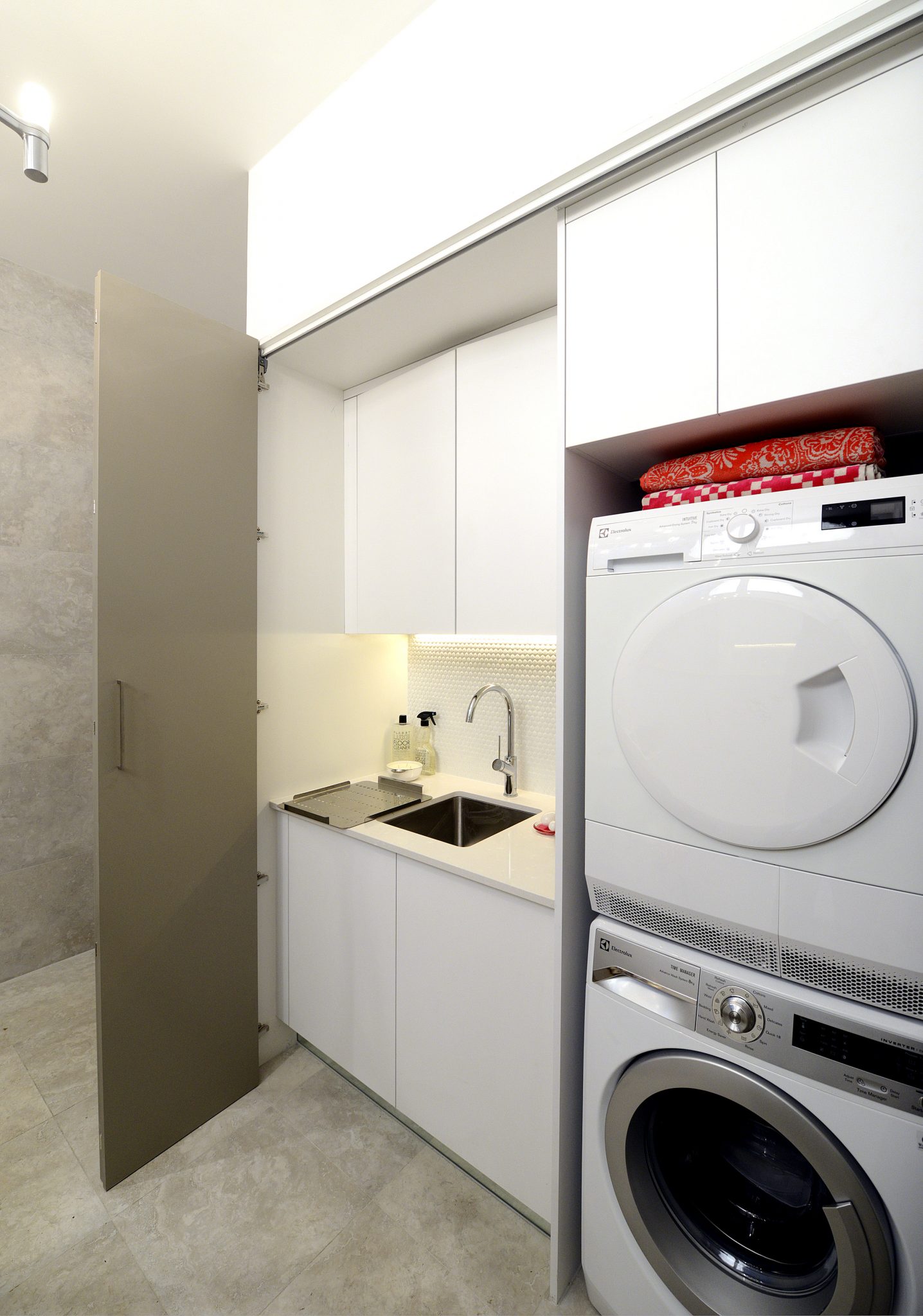 Chris and Jenna's living room: I didn't like this one. Sorry guys! Too much TV, too much black, and I'm not a massive fan of yellow.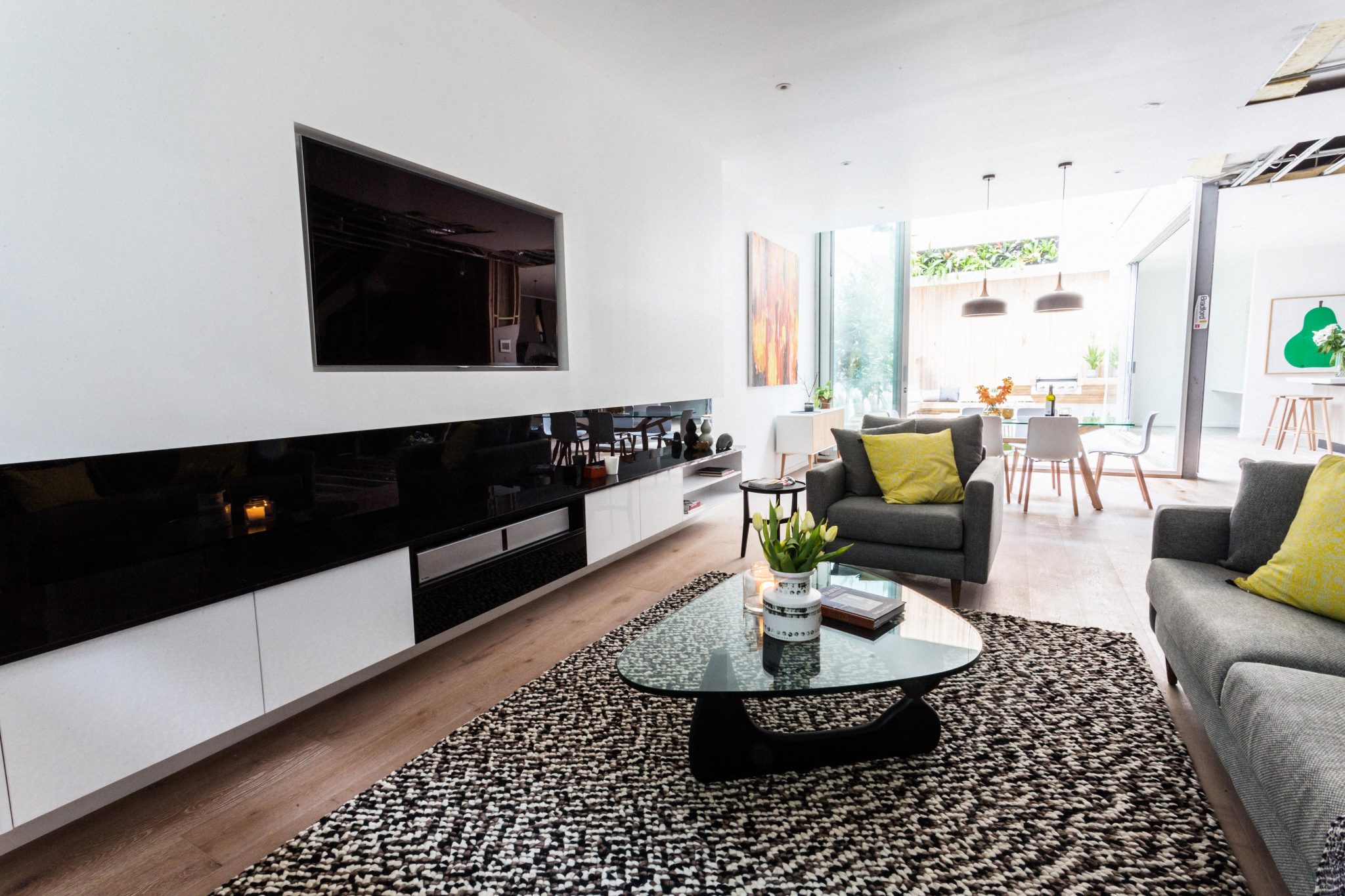 Dee and Darren's kitchen: This was not a patch on the kitchen in their own apartment but still very nice. Couldn't really knock anything about it but thought it lacked a bit of personality. Loved the timber pendants.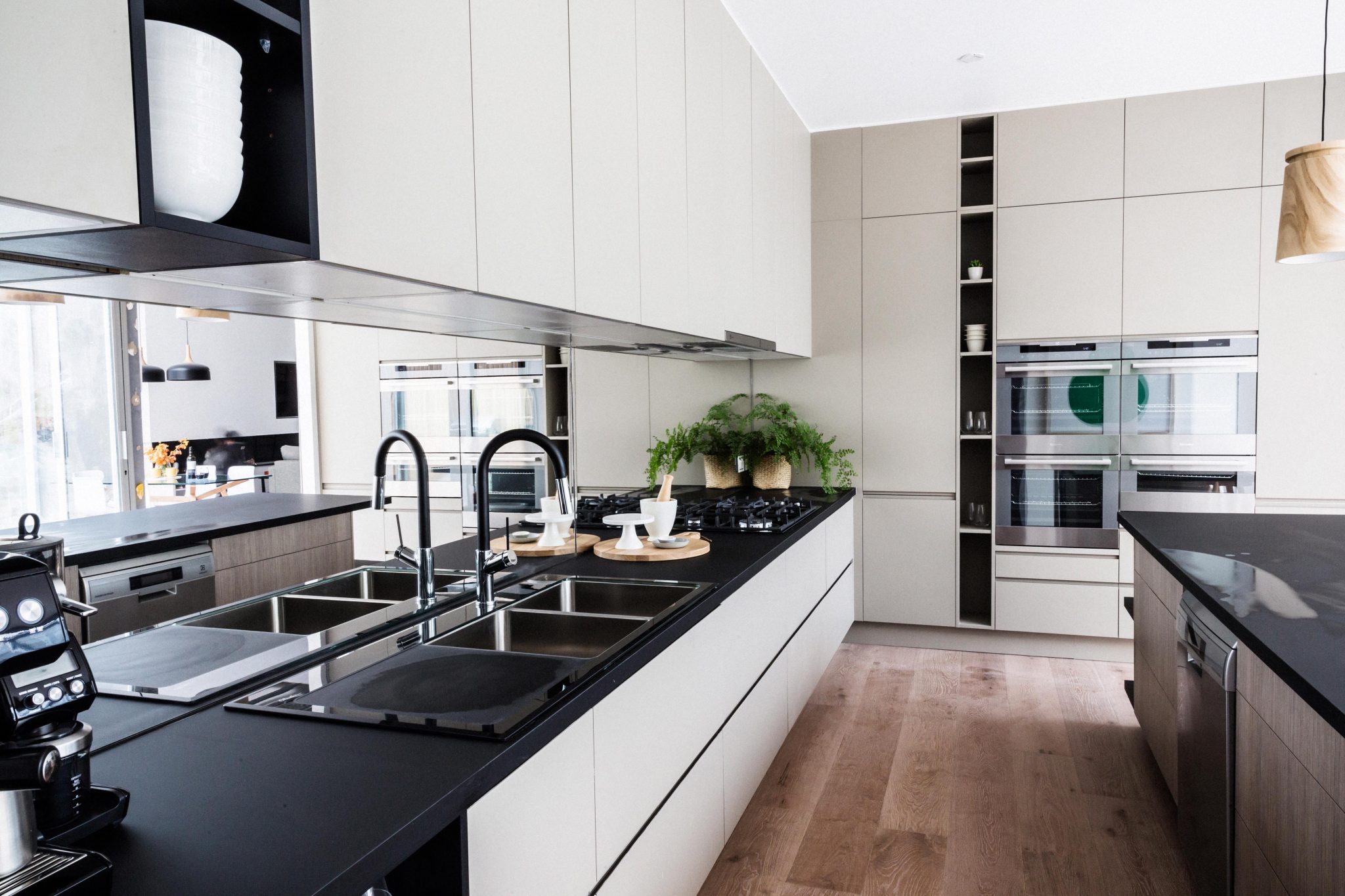 Max and Karstan's terrace: Gorgeous! And works so well with the inside I think. But, as mentioned before, the pair can't take much credit for this one. Maybe we should be applauding their smart decision to outsource though?
Shannon and Simon's terrace: LOVED the fire pit and thought this space really worked well in general. Nice and neutral with timber for warmth. A cosy space I'd love to curl up and have a drink in!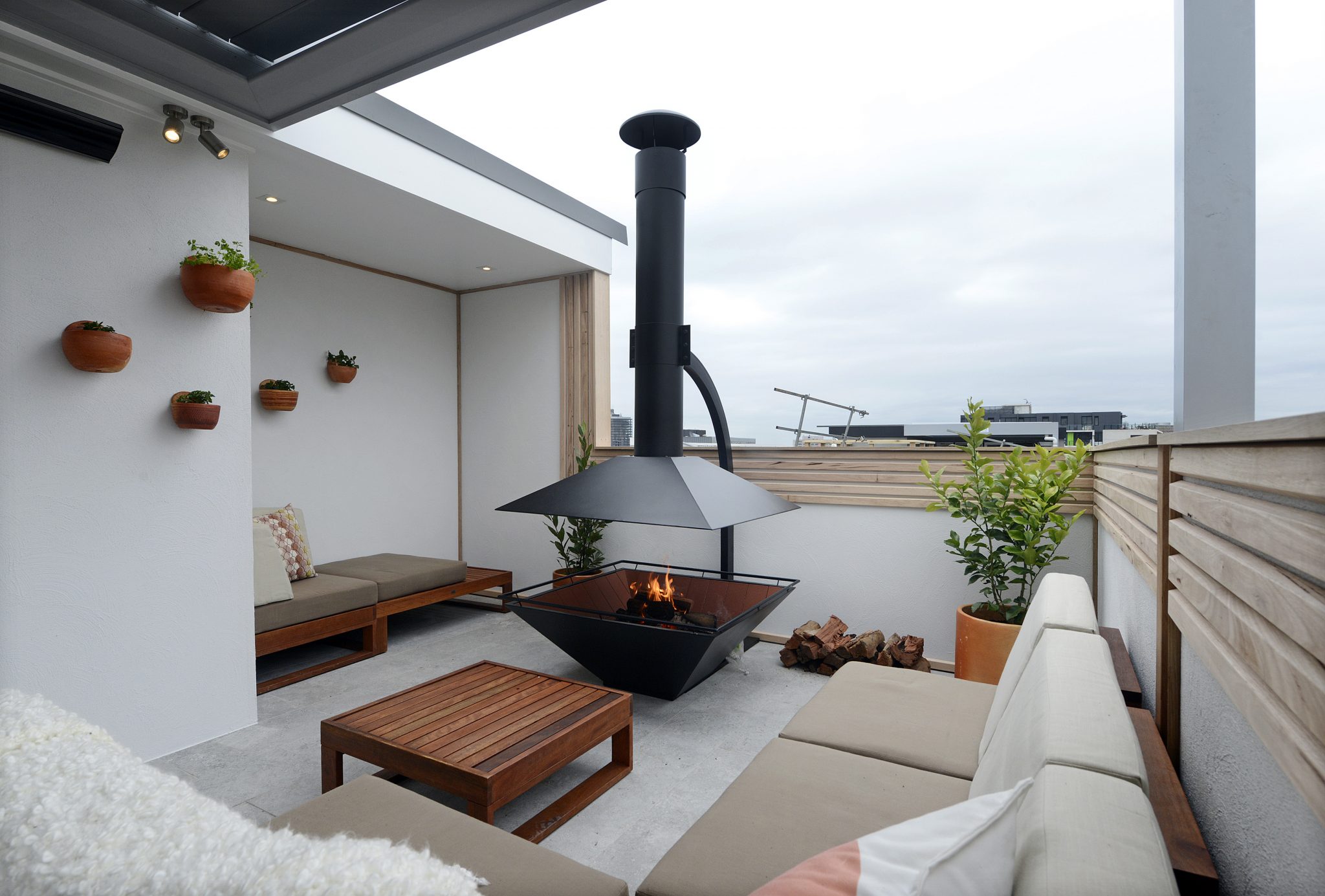 Buy what you loved from these rooms in The Block Shop.
Auctions on Sunday! Eeeek! Who do you think is going to win?!