It started with Jimmy and Tam in tears having been given the double-edged sword of getting to pick the Block 2020 auction order (putting themselves second) which set everyone else off! And it ended with their happy tears when they won, and they won big!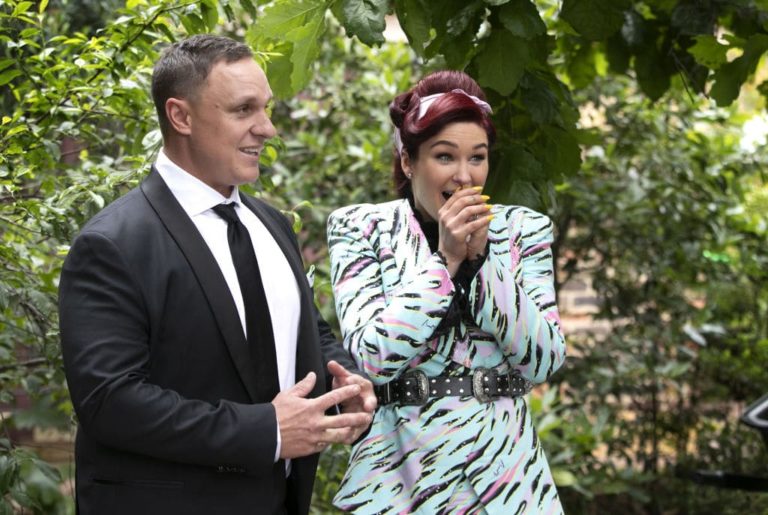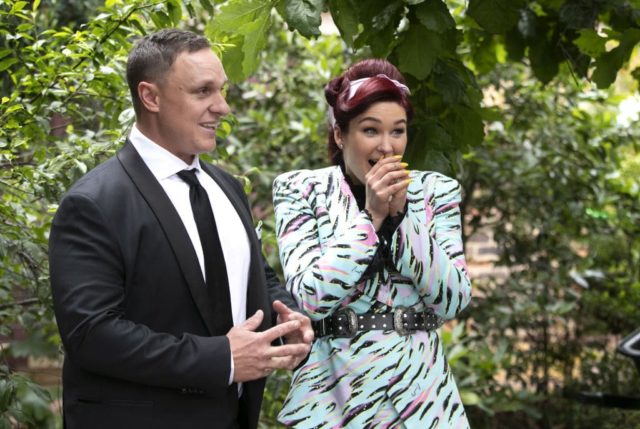 Let's recap how it went. Scotty explained auctions were allowed on site but must be outside and only 10 people allowed, with a Zoom for any overflow.
First up were Luke and Jasmin, the carpenter and teacher from Perth with a reserve of $3.35m. It was a great start! They very quickly surpassed the reserve with bids in person and via Zoom, declaring they'd paid off their mortgage when they hit $440k profit. But it kept going. They sold for $3,856,000, meaning $506k to take home.
Second up were Brisbane plumber and barmaid Jimmy and Tam. But would choosing the order end up working out for them? They've said all along they were on The Block to get a better future for their daughter Frankie. I've loved how they stuck to the heritage brief all along with their 50s house, more than any of the others. They had a reserve of $3,290,000. A lot of jaws hit the floor with Danny Wallis's opening bid of $4,200,000. I think Jimmy and Tam were almost having heart attacks as it kept going and their profit edged towards a million. It sold for $4,256,000 with a profit of a whopping $966k! It was the highest result ever in Block history and made Luke and Jasmin's result look distinctly average! The successful female buyer said she fell in love with the house watching the show and loved what Jimmy and Tam did with it.
How do you follow that?! Sarah and George, the teacher and sparky from NSW, were up third. It took this couple a while to find their stride but they got there! Danny Wallis, no stranger to the show, started the bidding high again at $4million, and Sarah burst into tears. It sold for $4,000,002. $650k profit for the couple; enough to start their family mortgage-free. Woohoo! Danny bought Mitch and Mark's house last year and another Block property back in 2012.
Fourth up, SA farmers Daniel and Jade, whose daughter has a rare disorder. They came on the show keen to make some money and take the financial stress off their family, meaning they could spend more quality time together. Their reserve was $3,340,000. It went for $3,800.000, with $460k profit. A little bit of an anticlimax, I have to say! But they were happy nonetheless and the money will no doubt make a big difference to their lives.
Unlucky last perhaps were father and daughter Harry and Tash, the proud Greek Cypriots from Melbourne. Their reserve was $3,350,000. Bidding was very quickly at $4m (from Danny of course, buying his third!) and a $650k profit. And that's where it ended. And there was no disappointment but plenty of happy tears!
So Jimmy and Tam, the Queensland battlers, did it, taking the additional $100k for winning and adding it to their profit to make $1,000,066!
Did you watch? Were you surprised?!