This week on The Block, they revealed the master en suites. Read on for the scoring and to see the rooms.
FIRST: Ronnie & Georgia
Score: 29/30 (after using their gnome point)
Spent: $22,000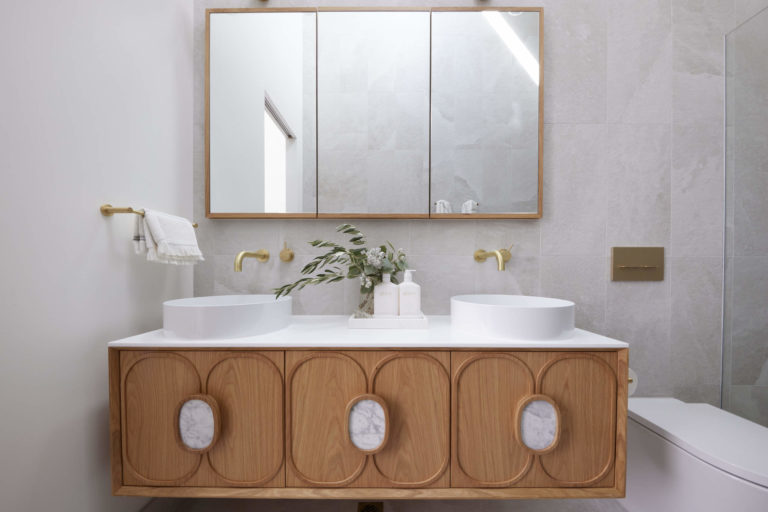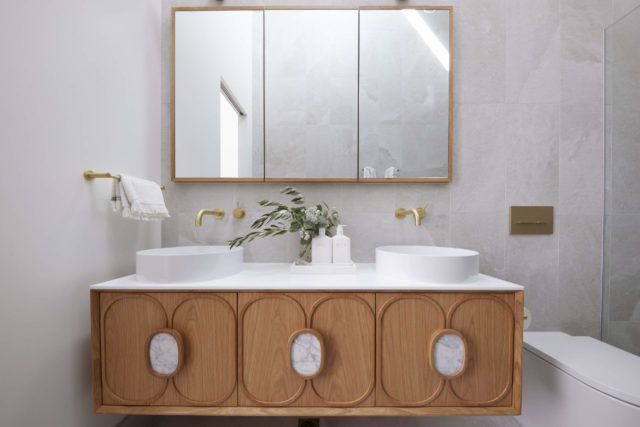 Welcome back to what Shaynna calls Ronnie and Georgia's trademark sophistication – a calming and beautiful colour palette in a room that takes advantage of the sweeping ceilings and Velux skylights to create a large, but comfortable master ensuite that's perfectly matched to the room it serves. From the Zuster cabinetry with cleverly separated basins to the perfectly placed plain white wall breaking up the tiled areas – and saving costs – it is a room Neale believes has massive buyer appeal.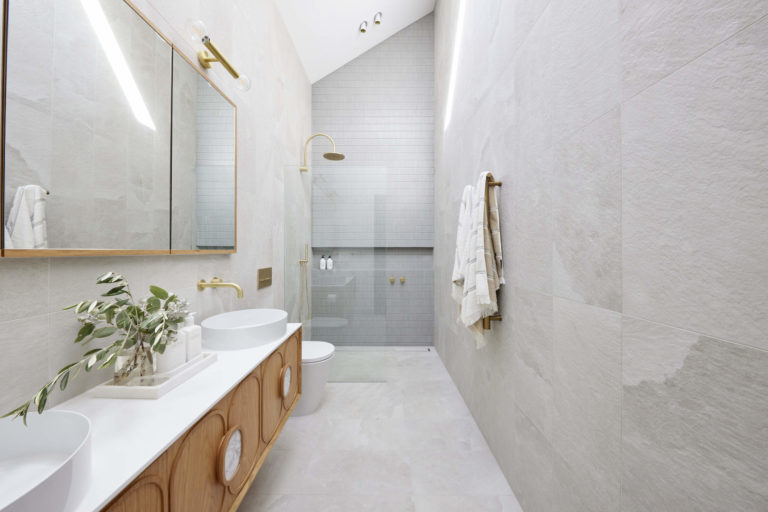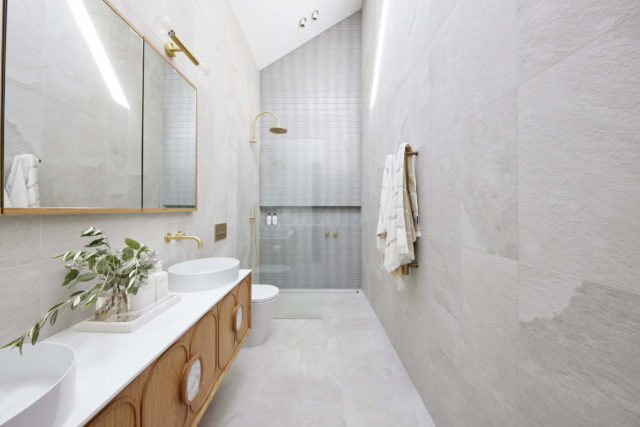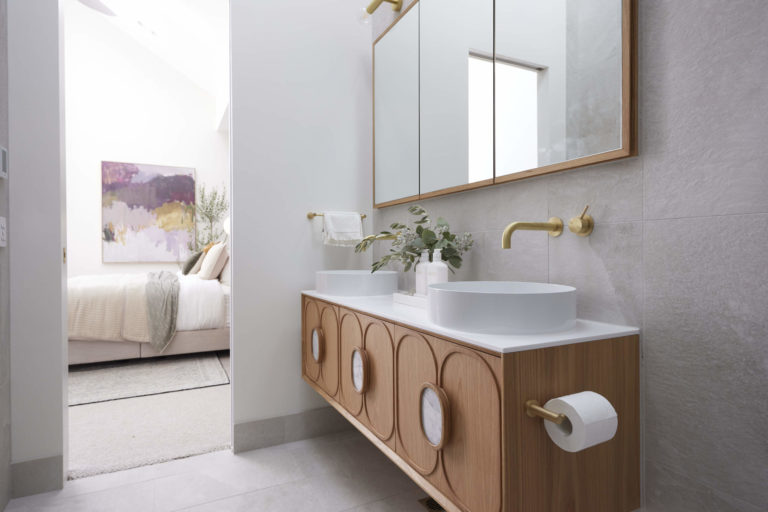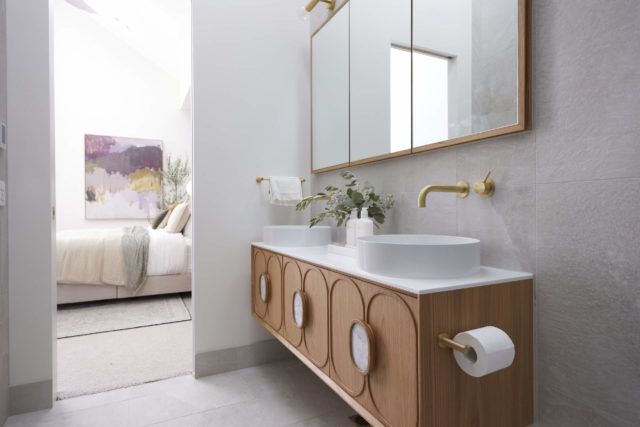 LAST: Mark & Mitch
Score: 22/30
Spent: $26,790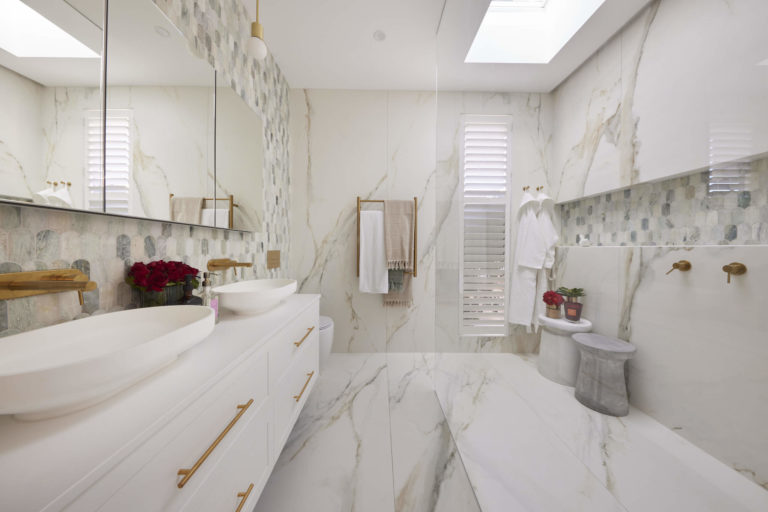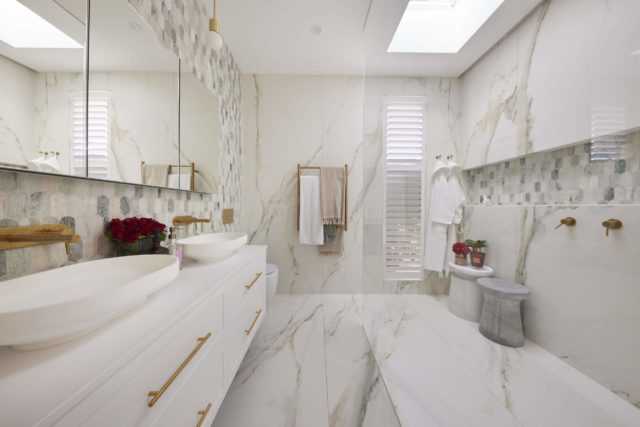 In a rare mis-step from the planning kings, Mitch and Mark's bathroom left the judges a little confused this week, with Darren pointing out the space between the basins and the shower screen was too tight, the screen itself too large. It was, he said: "a planning disaster!". But not all was lost, with Shaynna loving the colour palette, the tile choice and styling that makes it "a jewellery box of a room". And Neale agreed, saying there was much to love… if only the layout could be fixed.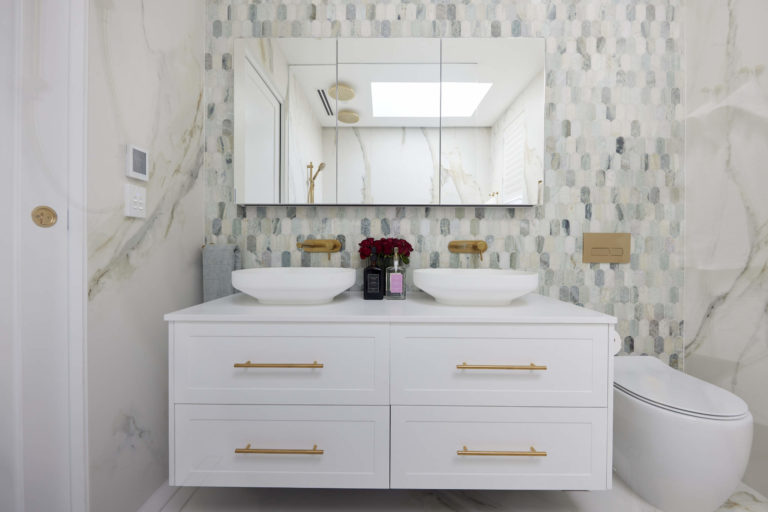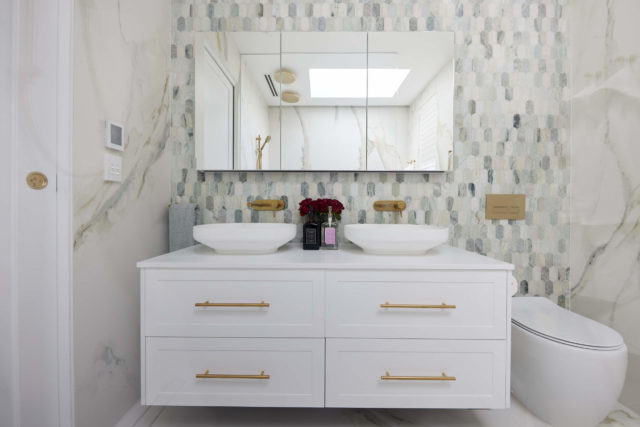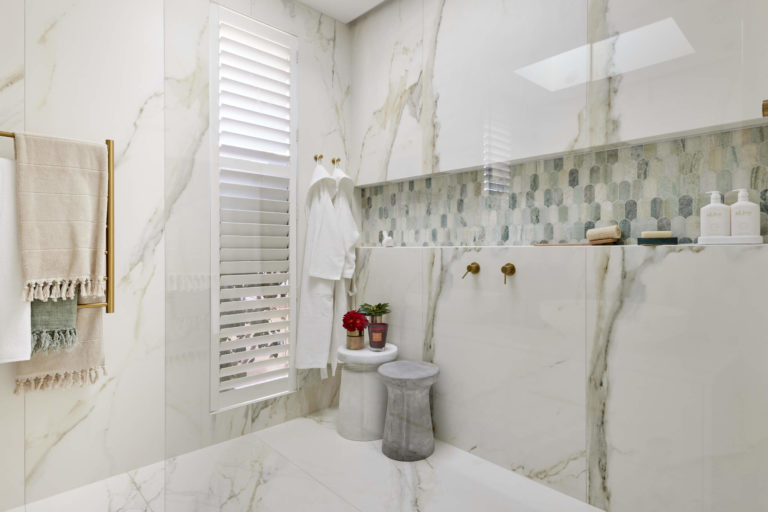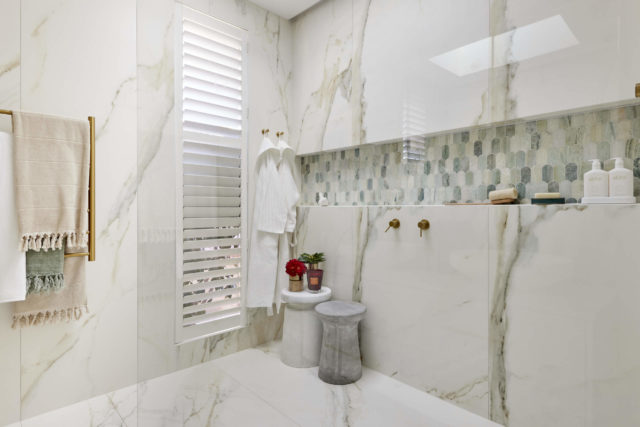 FOURTH: Tanya & Vito
Score: 22.5/30
Spent: $17,458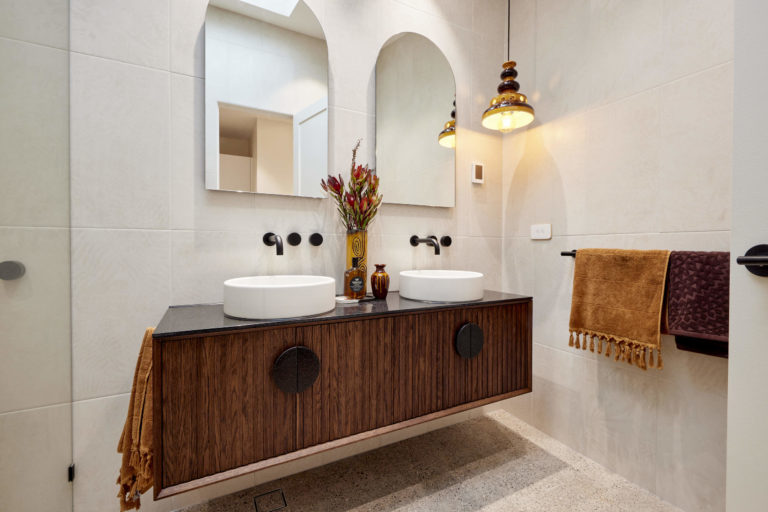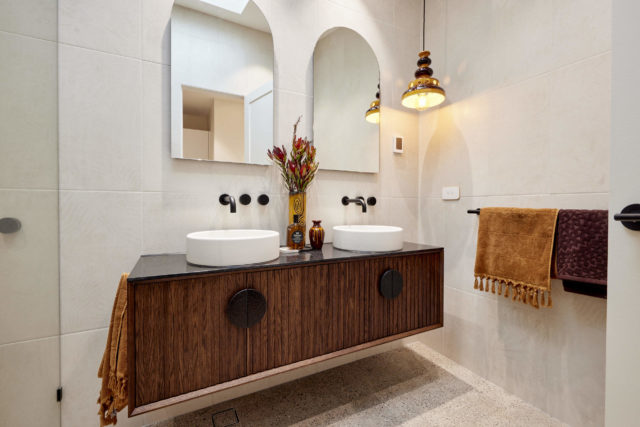 From brown tiles to a black toilet, sensible planning and functionality throughout, Tanya and Vito's bathroom grabbed Darren from the second he entered. And on the styling front, Shaynna agreed, with the bold colour choices stamping a unique style on the room that shows just how different the team's aesthetic will be. But will that be too polarising come auction day, Neale wondered. Is it deco? 70s? Or something blending multiple influences? Will there be enough people who share the couple's love of colour, retro chic and multiple hero pieces? Time will tell!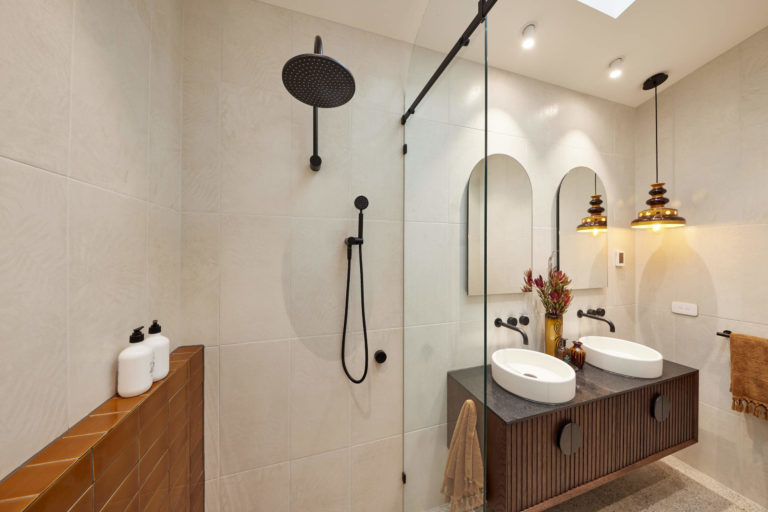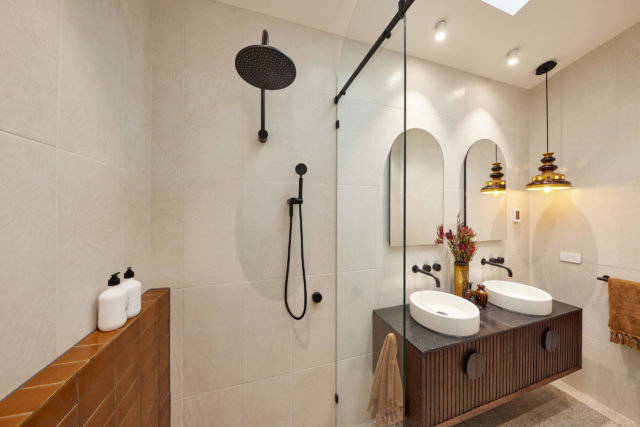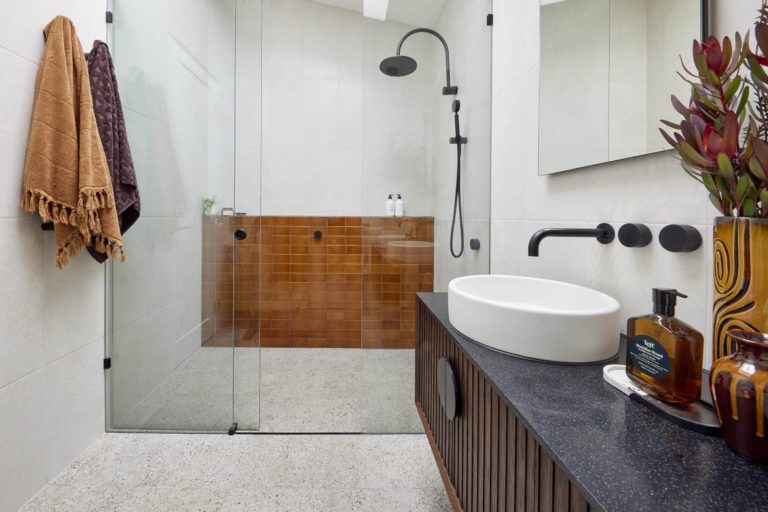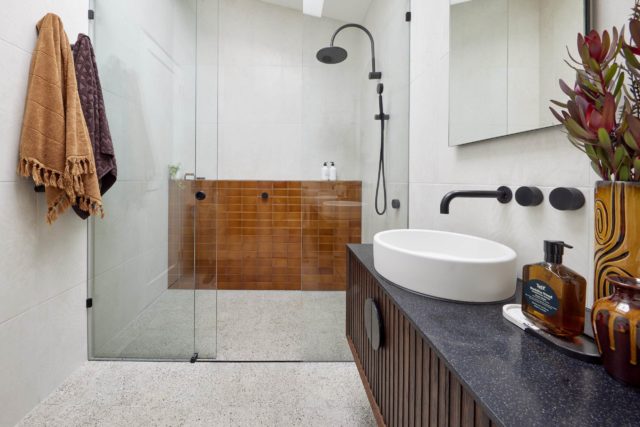 SECOND: Josh & Luke
Score: 28.5/30
Spent: $41,980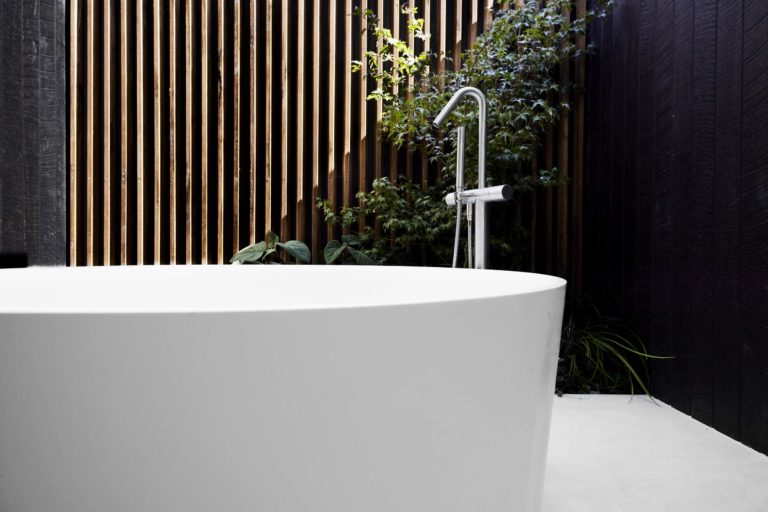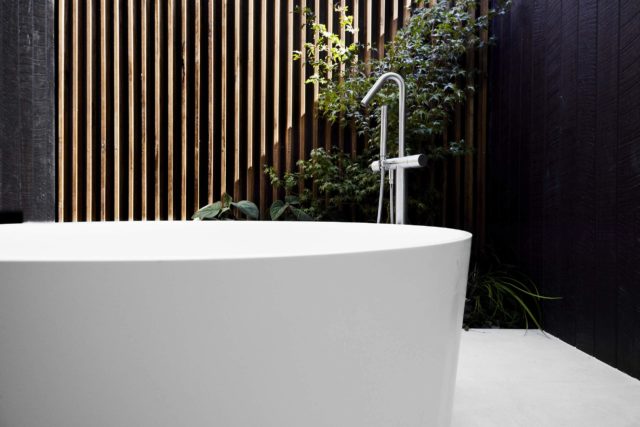 Walking through the wardrobe to a hidden oasis, the judges were immediately impressed by Josh and Luke's styling choices in a room that marries their master bedroom to a secluded garden creating something the judges were definitely not expecting – a master wing. "We've been transported from a wardrobe to something much better than Narnia!" Darren said as he took in the room Shaynna described as real estate gold! And at the centre of it all was the huge outdoor bathtub, a choice all agreed was controversial (especially with Melbourne winters) but managed to work so well.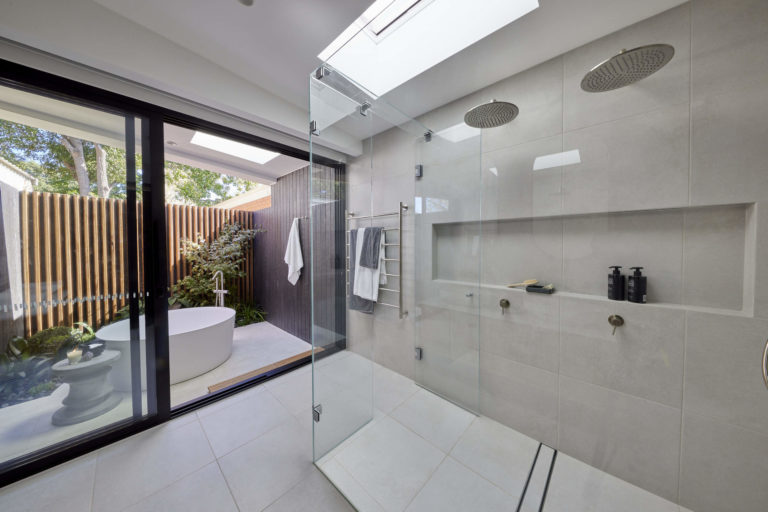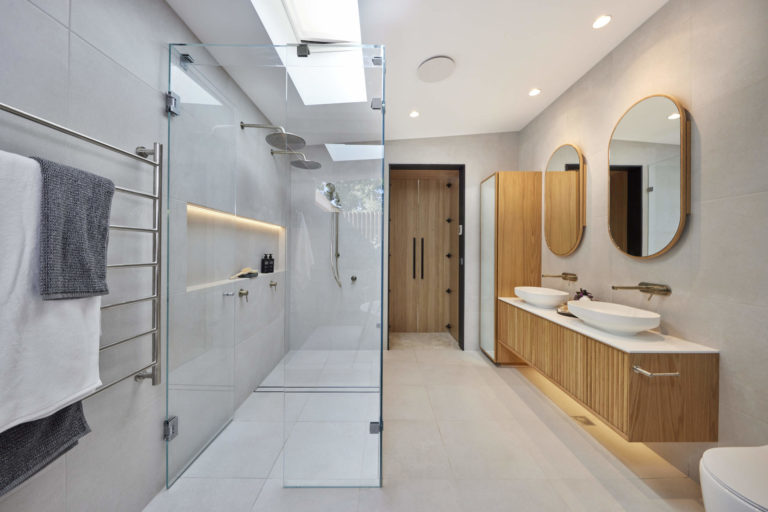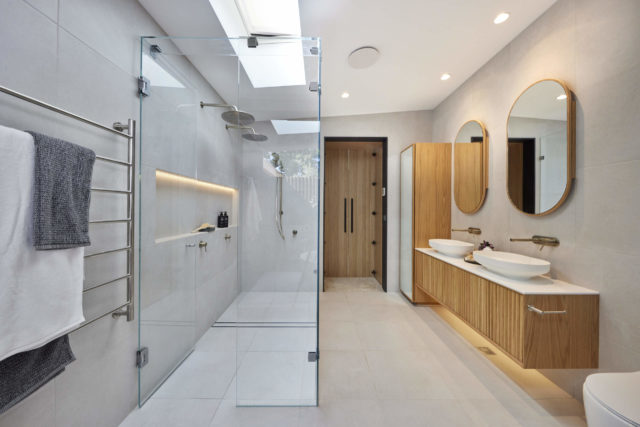 THIRD: Kirsty & Jesse
Score: 26/30
Spent: $28,045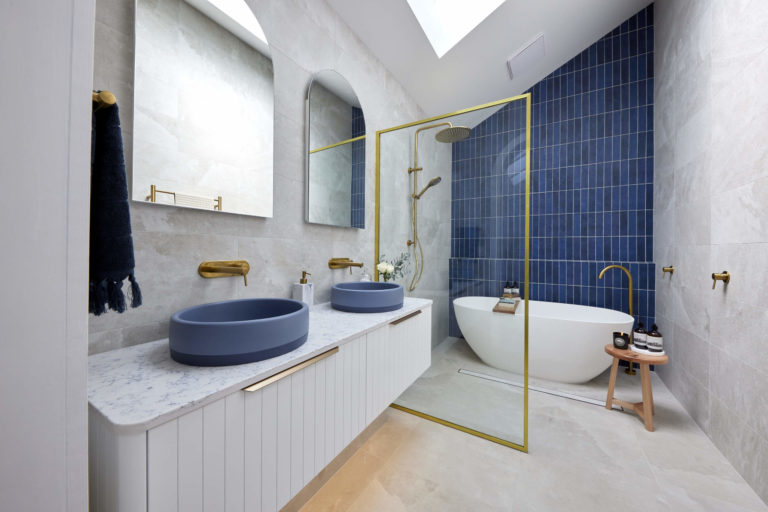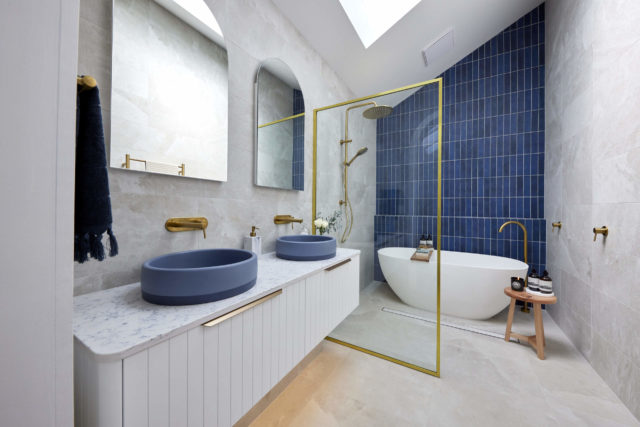 From the fresh indigo blue and gold colour choices to the refined tile choices, concrete basins set in a veined marble-look benchtop and Kirsty and Jesse's Hamptons style blended with a touch of Colonial, this is a room, Shaynna says, that shows the team has definitely grown up. Some fixture placements gave the judges concern – the bath was always going to get wet, Shaynna warned – but overall this is, Neale says: "a damn good bathroom that feels fresh, glamorous – and is really fulfilling the brief!"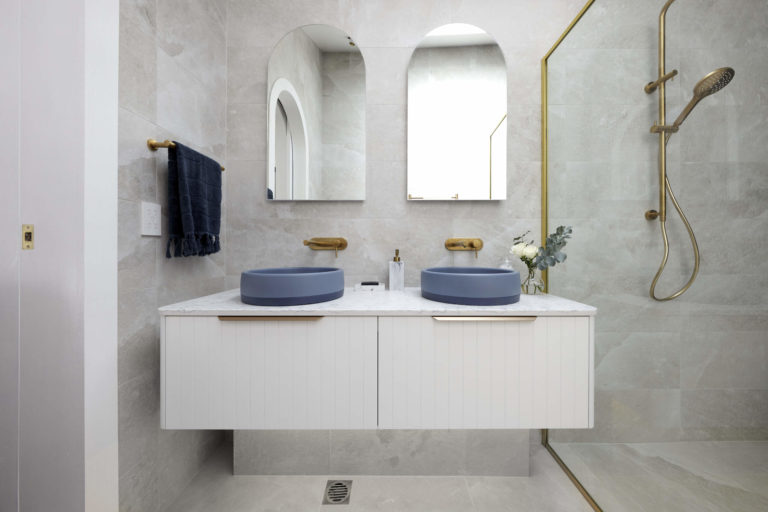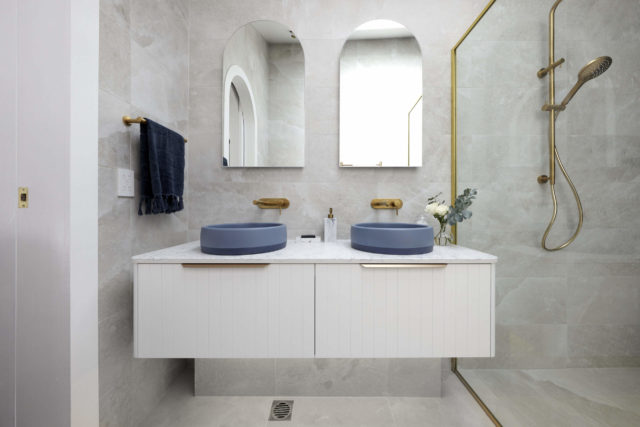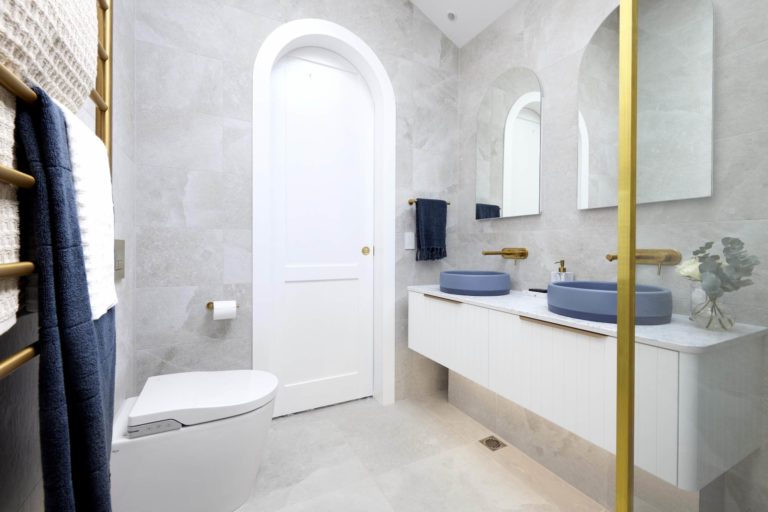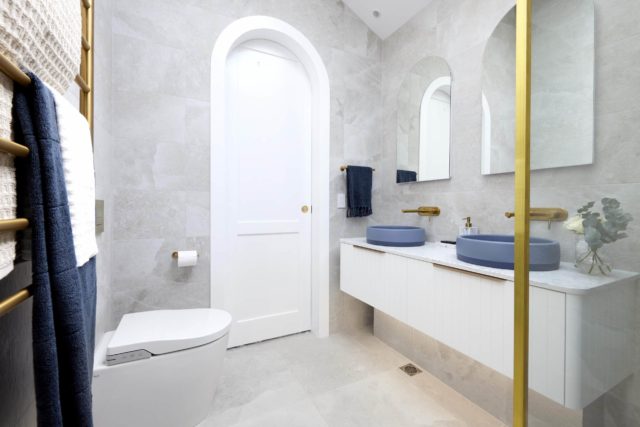 Shop the looks at The Block Shop.
Photography: David Cook Photography.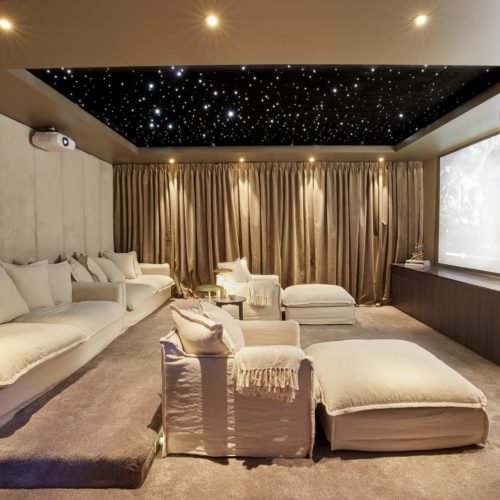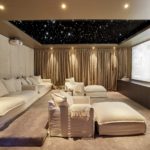 The Block 2021 room reveals: 4 cinemas & a steam room
I'm going to leave this week's drama and cheating scandal at the door because if you watched The Block this week, I'm sure you've already had enough! Onto the media…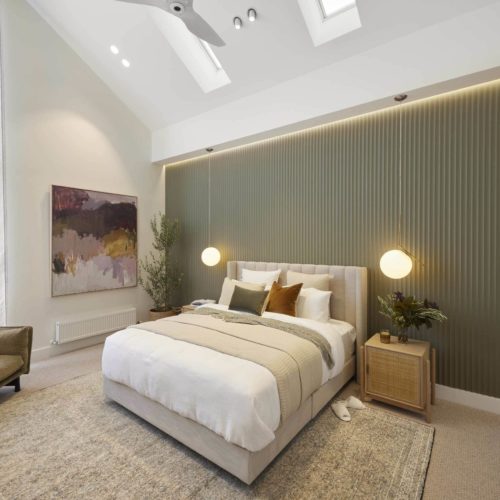 The Block 2021: master bedroom & walk-in robe reveals
This week didn't see the faves as the obvious frontrunners. Ronnie and Georgia came fourth while Mitch and Mark came second. And Josh and Luke managed to pull first place…