Sponsored by Manchester Collection
If a change of season isn't a good excuse to change things around at home then I don't know what is. I mean, I'm not saying you need an excuse, but if you were looking for one, Spring is it! And the easiest way to change up the look of your bedroom in particular, is with a fresh quilt cover set.
Manchester Collection have a huge range for every taste (and also a huge sale at the moment) so I picked my top 10 for you, whether you love patterned or plain, classic or relaxed.
There are two types of quilt cover people in the world: patterned and plain! If you fall into the former then this has to be the epitome of a spring quilt cover for a bit of a seasonal switch up!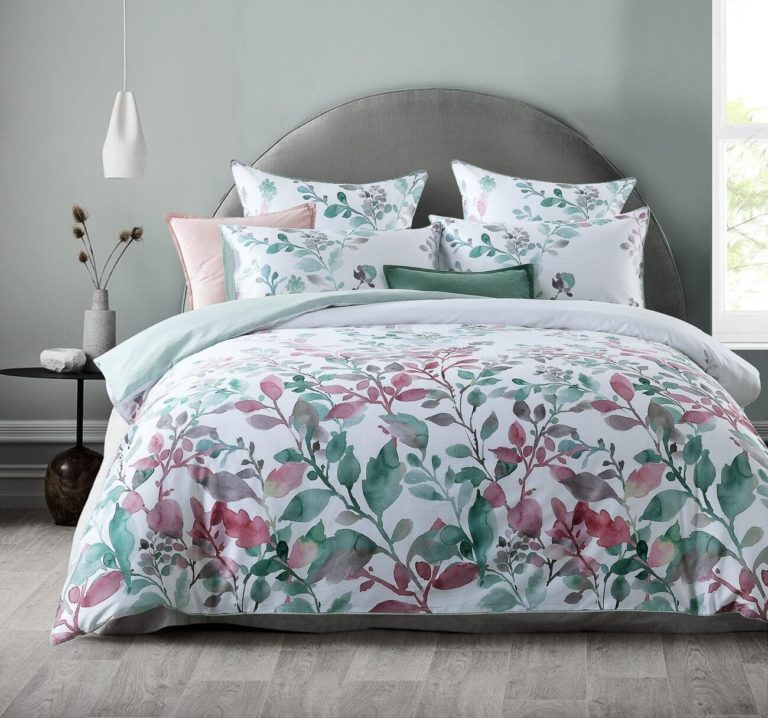 If you don't really want to commit to pattern but you don't want plain either, then here is your happy medium! I'd also bet this doesn't need ironing! You can make this yours by adding your choice of cushions and a throw or just enjoy that all-white look with plenty of texture. A great purchase if you ask us! It also comes in pale pink and grey.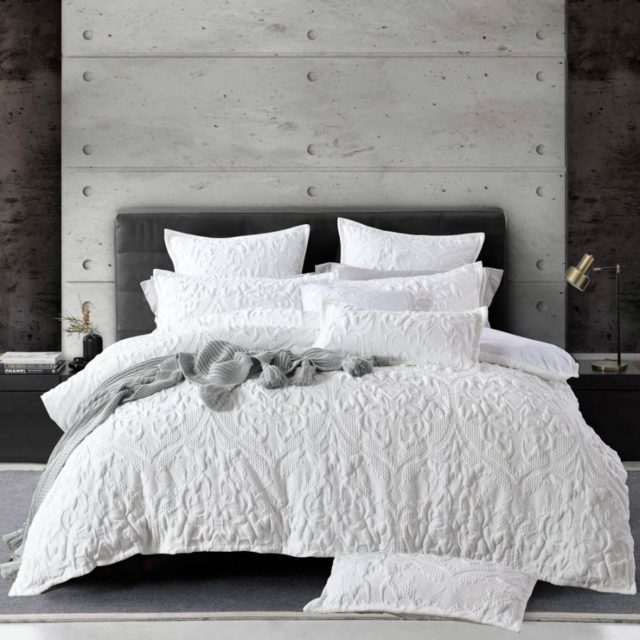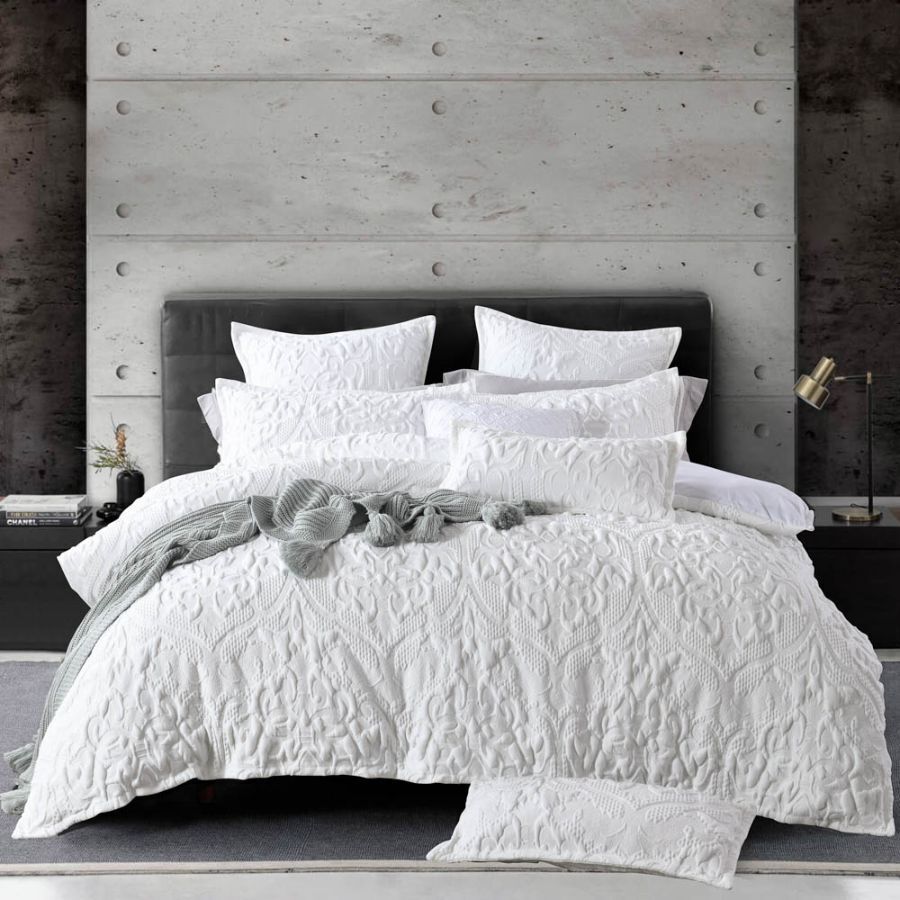 Spring florals don't have to be pink and this blue design will give your bedroom a super fresh look too.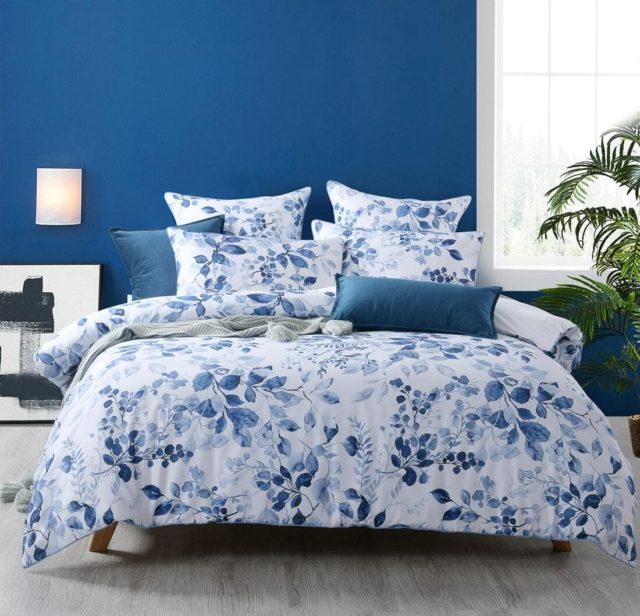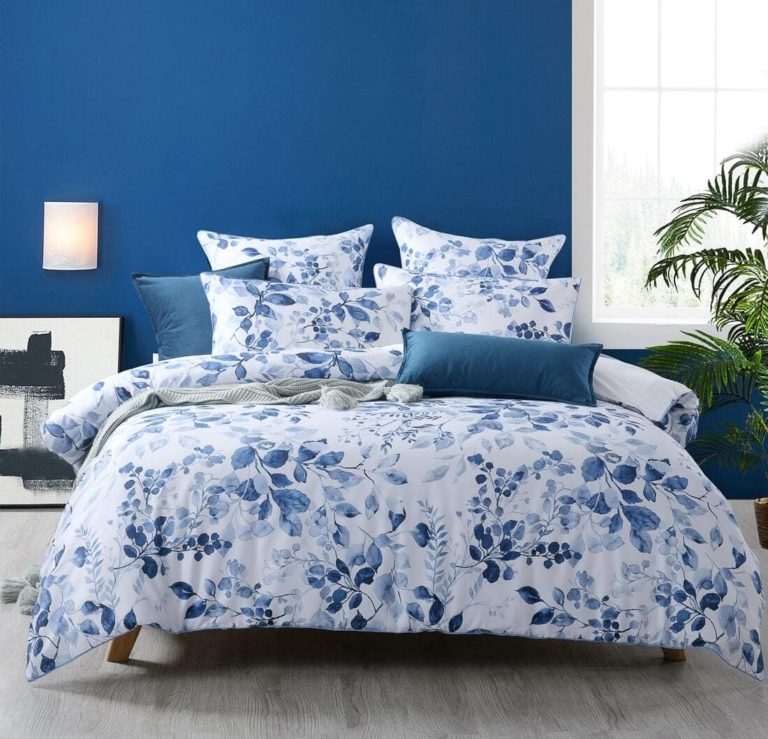 Ritz 1000TC Embroidered White with Quilt Cover Set
If you love that luxury hotel bed look and feel, this is the one for you and it comes with a choice of contrasting navy, mocha, black, navy or silver embroidery on the white cotton base.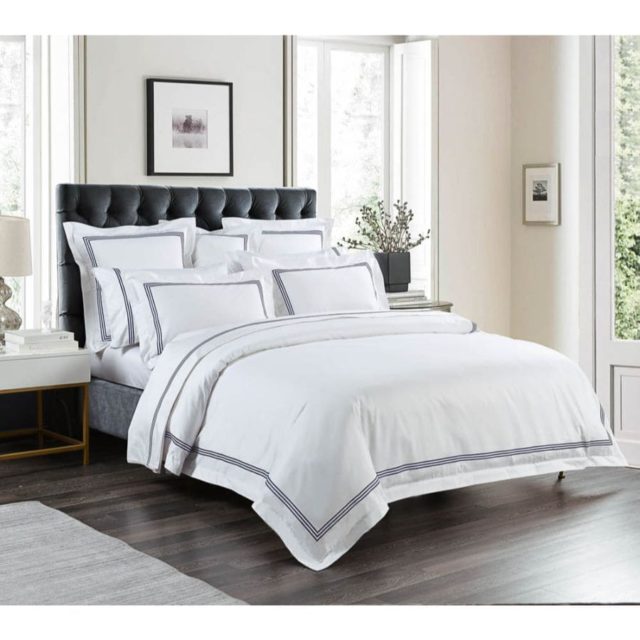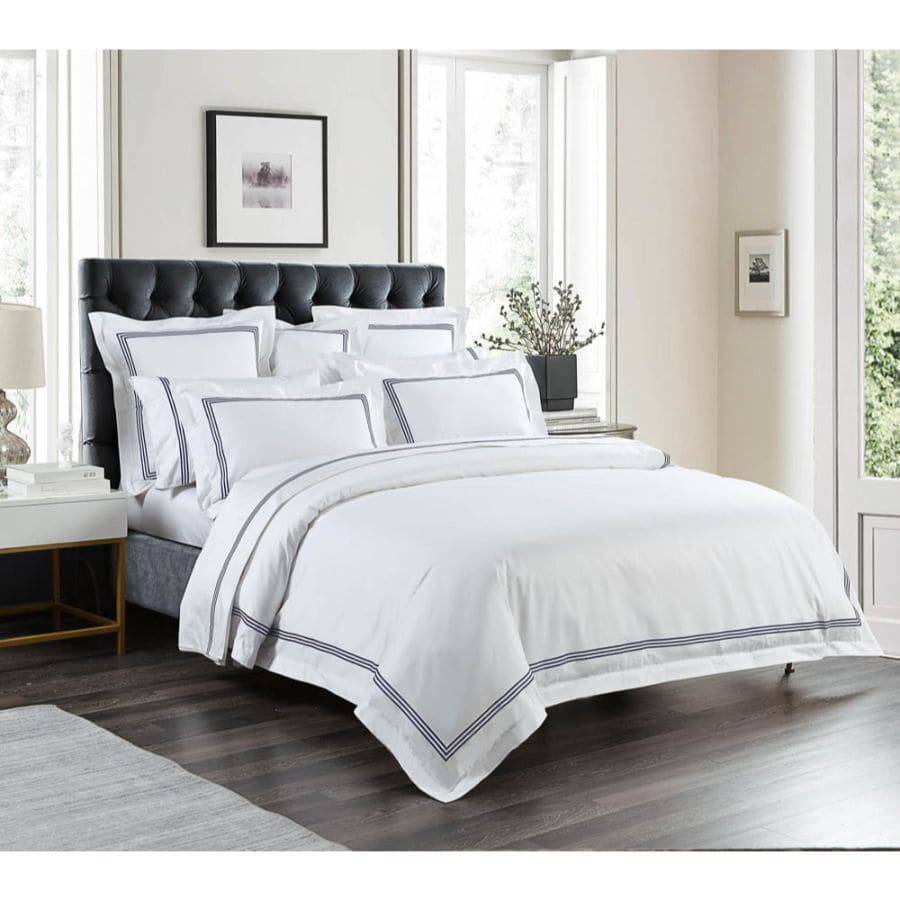 Soho 1000 Thread Count Quilt Cover Set Blush
If you love the crisp, cool feel of hotel bed linen but want something a little plainer, this is made of long staple cotton in a buttery smooth weave. 5-star luxury in your home! This comes in eight colours and co-ordinating sheets and accessories are also available.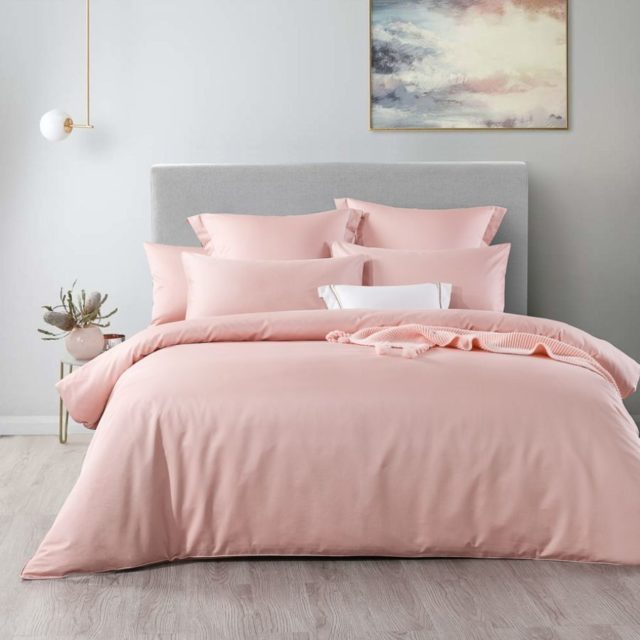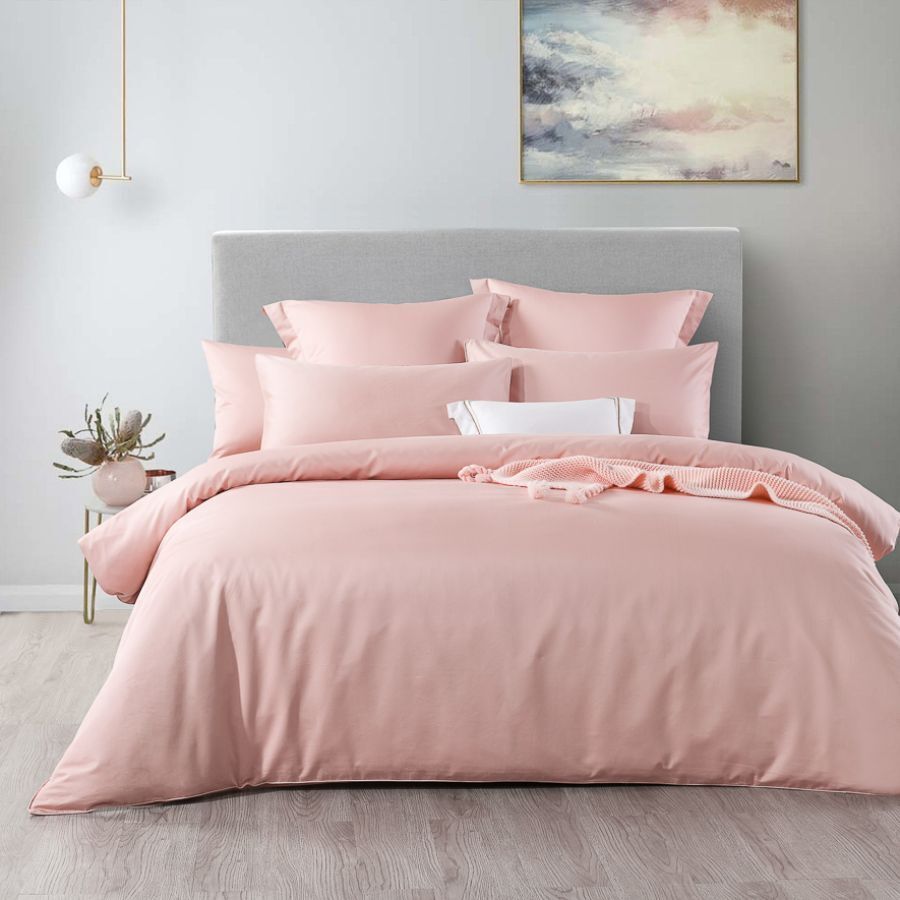 Jax Chunky Waffle Shadow Quilt Cover Set
Waffle's another classic choice but I love the extra texture of this particular design. And the green is a lovely colour for spring but it also comes in even more classic white, a pale bright blue, neutral linen, charcoal and even a floral design. Bonus points for NO IRONING REQUIRED!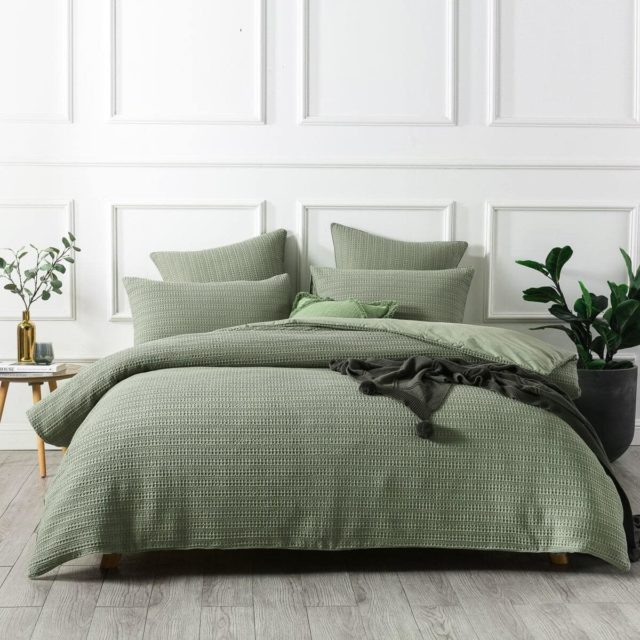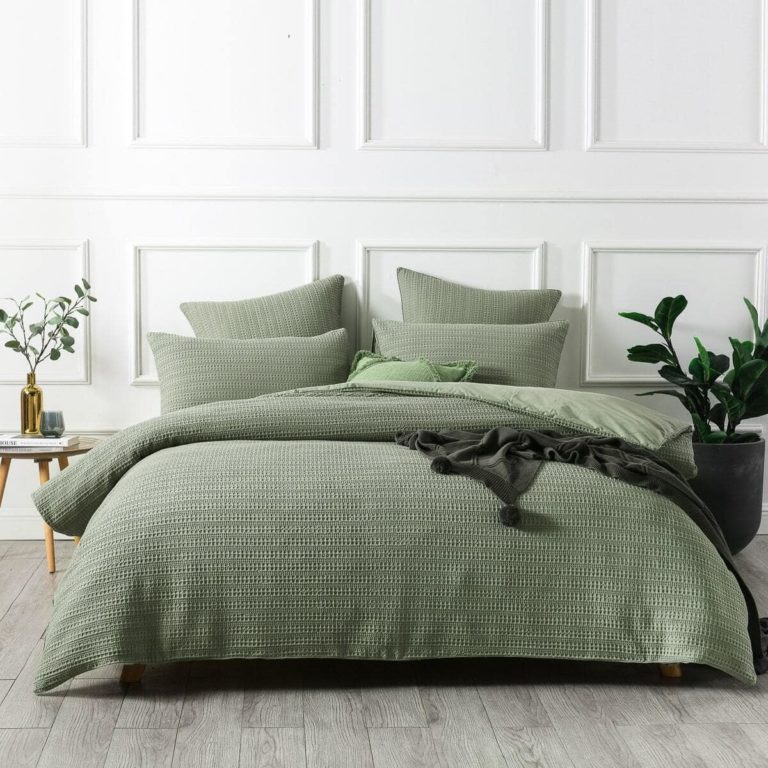 I love the subtle dusty pale pink of this one, which is quite a traditional jacquard brought right up to date with the colour. It definitely says Spring to me!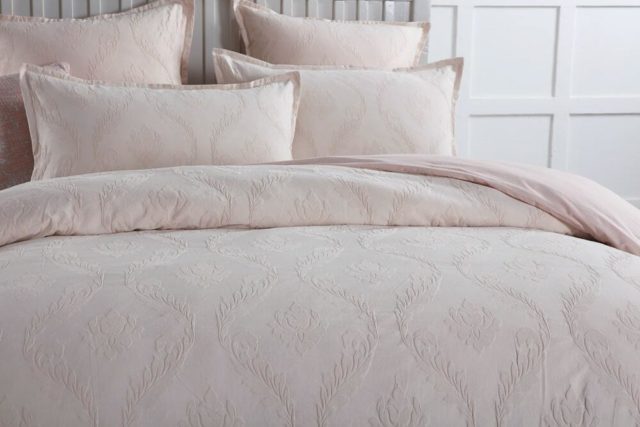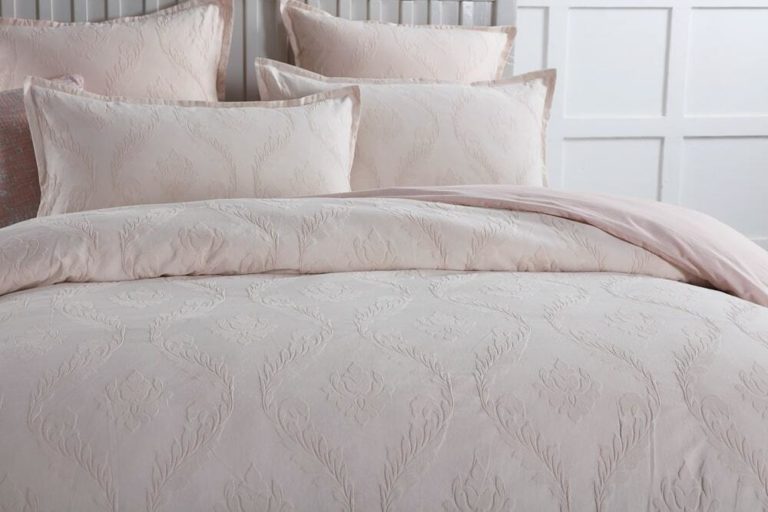 Vintage Washed Linen Quilt Cover Set
They do say once you've slept on linen you'll never go back and I personally love how it gets softer with each wash, it goes with everything, it looks deliberately a bit creased (what's an iron again?!) and of course it's all natural and breathable and great for all seasons. This comes in silver (pictured), white, linen and charcoal and is stonewashed. A great neutral basic, you can let it shine on its own or layer it up with cushions, throws and contrasting sheets.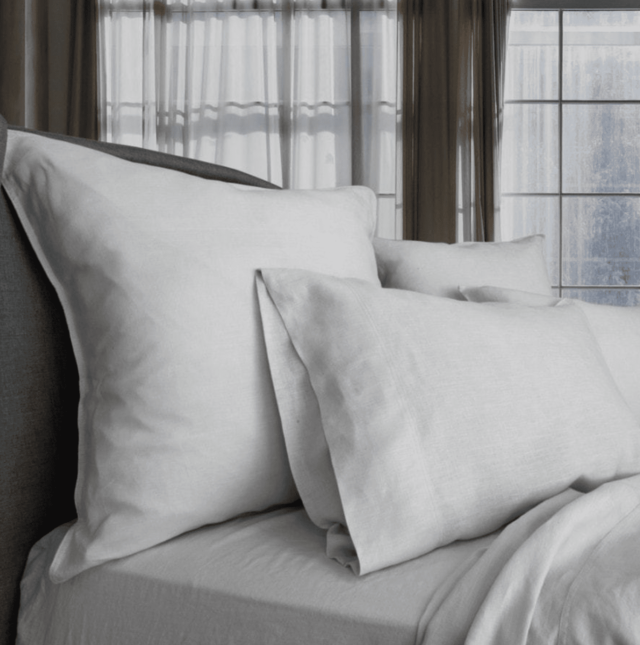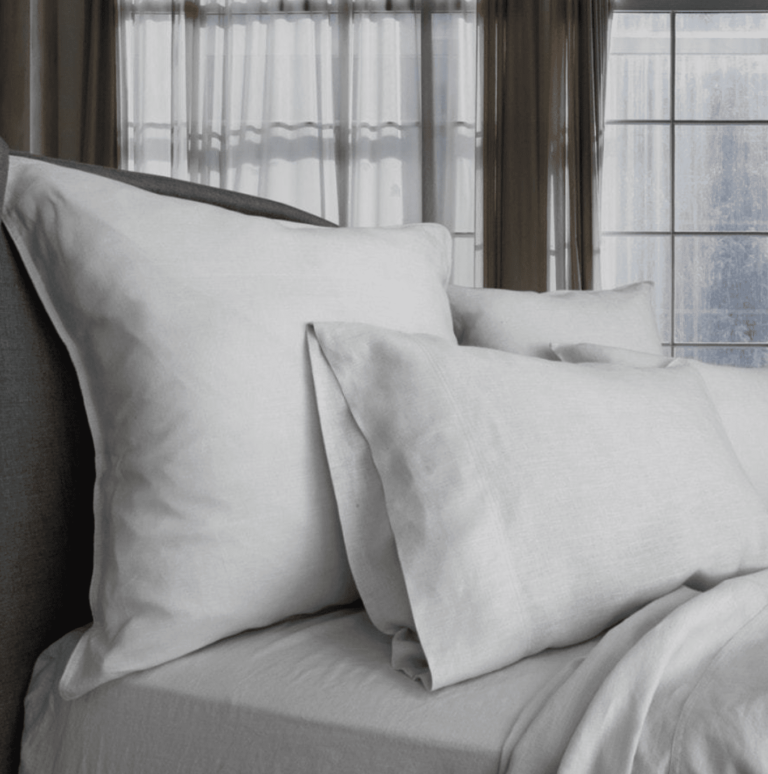 As soft as your favourite t-shirt, this set is a lovely, relaxed choice and feels lovely on your skin. We also like the hidden zip. So popular it comes in eight colour ways!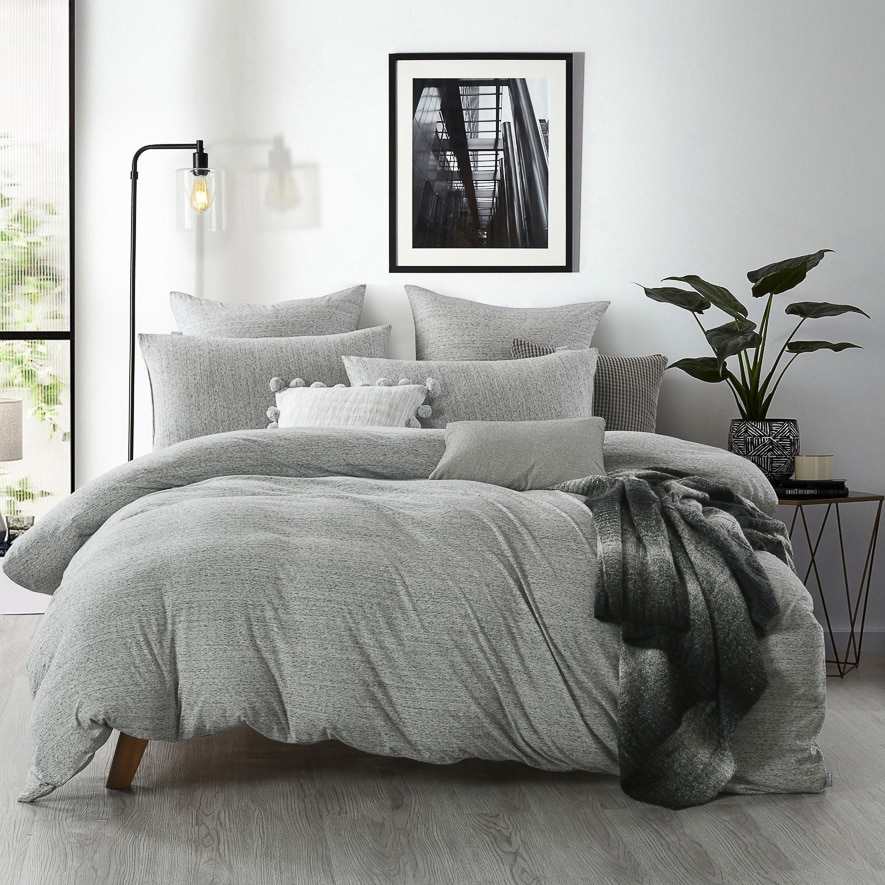 Happy with your existing quilt cover but want to add a layer or replace the doona entirely with something more lightweight for summer? You can't go past this pretty white coverlet!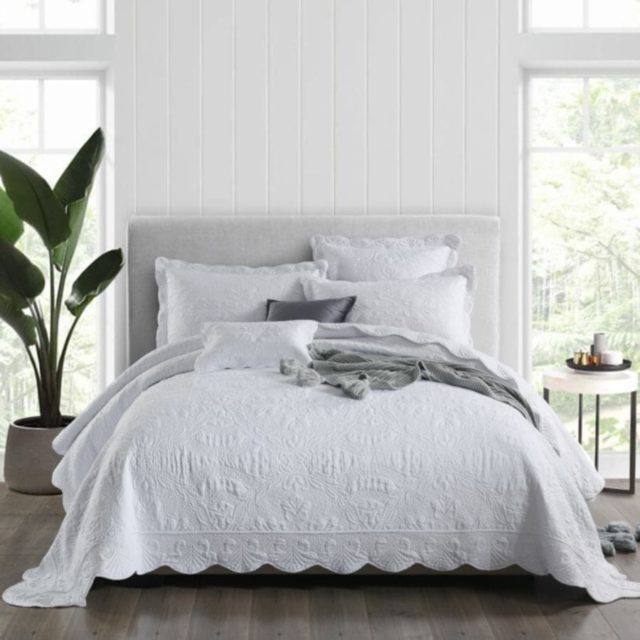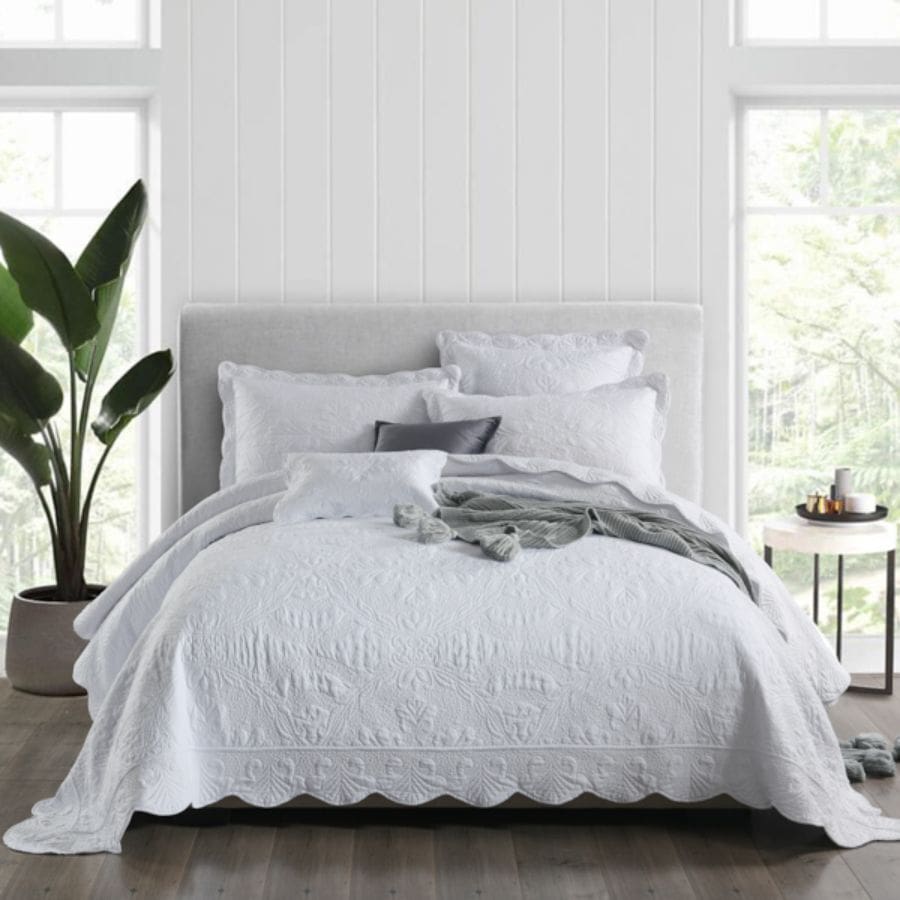 Shop Manchester Collection's huge range of quilt covers, sheet sets, towels, cushions, homewares and more.