By Alex Ursell
The onset of summer brings with it the anticipation of Christmas and for many of us, the 'official' holiday season. After the festive madness is over, the idea of reveling in life's more simple pleasures is infinitely appealing!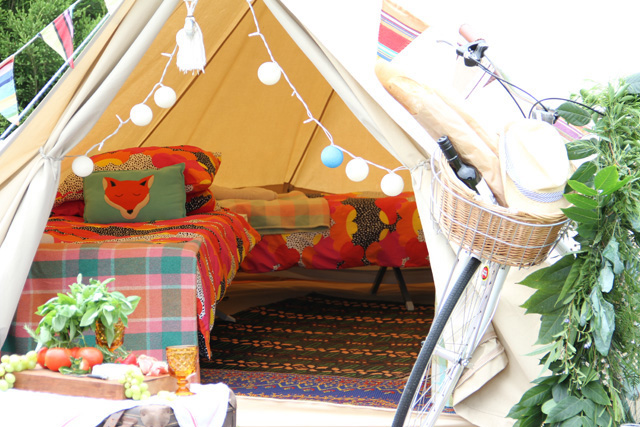 This is where the global trend for glamping (aka glamorous camping) comes into its own – where we can get back to enjoying the great outdoors without sacrificing any of the modern comforts that we all love! No more military-style planning required, challenging tent-pitching and deflating airbeds.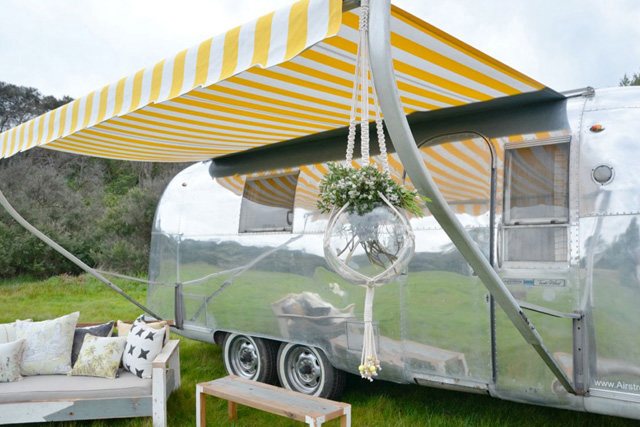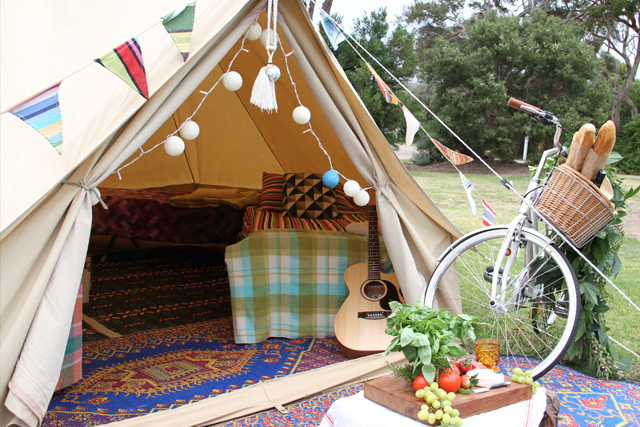 Happy Glamper offer a glamping experience with a difference, away from the hectic demands of the over-stimulated world where most of us spend our weeks. Started by Jessie and Scott just over a year ago, The Happy Glamper aim to bring the happiness back to camping by making it as easy as possible. And it looks fab too: "We'll do all the work so that you have all the time in the world for creating memories, relaxing and exploring."
Based on the Mornington Peninsula in Victoria, The Happy Glamper started off with Peggy-Sue, their vintage Airstream Tradewind caravan, now joined by a fleet of canvas Bell tents comfortably equipped with beds, fresh linen, rugs, games, cushions and recommendations on local eateries. Incidentally, the region is Australia's only inclusion in the prestigious National Geographic Traveller Magazine's Annual Best Trips of the World list for 2015 so if you needed an excuse to visit, this is definitely it!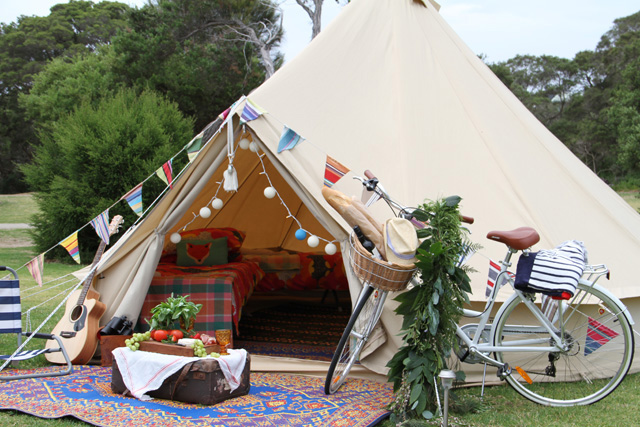 Your only decision is where you want to glamp (Jessie can recommend their favourite places on the Peninsula) and they will do the rest. For the first time in Australia, you can stay in a vintage Airstream in the location of your choice or in one of the charming canvas Bell tents. All you have to do is bring your overnight bags and start relaxing!
We caught up with Jessie recently to shoot one of her charming Bell tents in situ, and love the colourful and eclectic styling that the Happy Glamper is known for. Her tents have also been used for editorial shoots (Ralph Lauren campaign no less), festivals (the Do Lectures), weddings and birthday celebrations and private functions.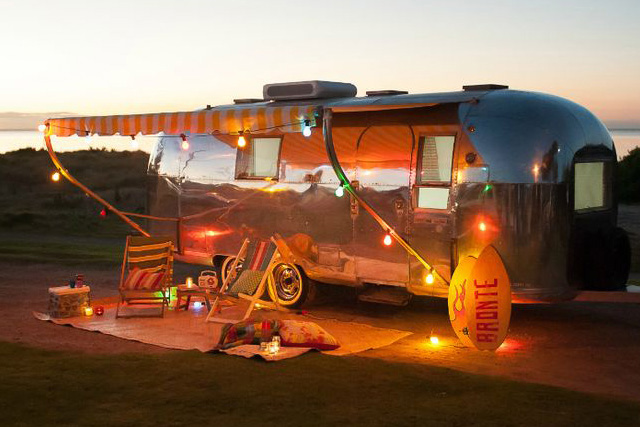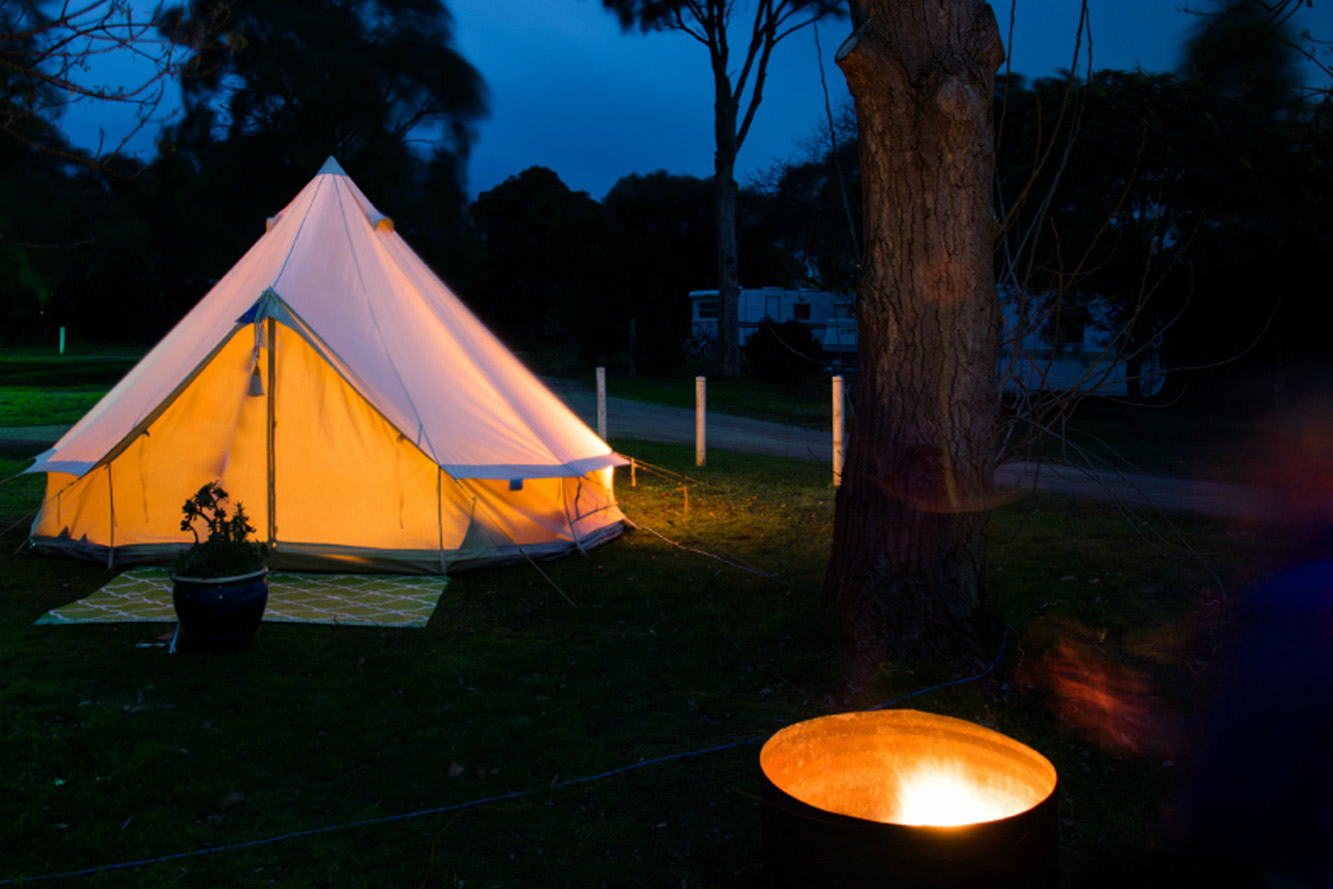 Tapping into the innate and primordial desire most of us have to get back in touch with nature, but with a funky bohemian style, is what The Happy Glamper do best. We think a dose of the Happy Glamper medicine is just what is needed at this time of year!
–Alex Ursell is a stylist and one half of Detail Collective, an interior design, decoration and styling business based on the Mornington Peninsula. Their ethos is 'make it simple but significant'.
Unless captioned otherwise, all styling and photos by Detail Collective.