Designed by Smac Studio's Shona McElroy, this semi-detached/duplex house is in Sydney's Dover Heights and is home to a busy young family that loves to entertain. A relatively small home, the recently renovated abode manages to fit in four bedrooms, two bathrooms, storage and several entertaining areas without compromising on style.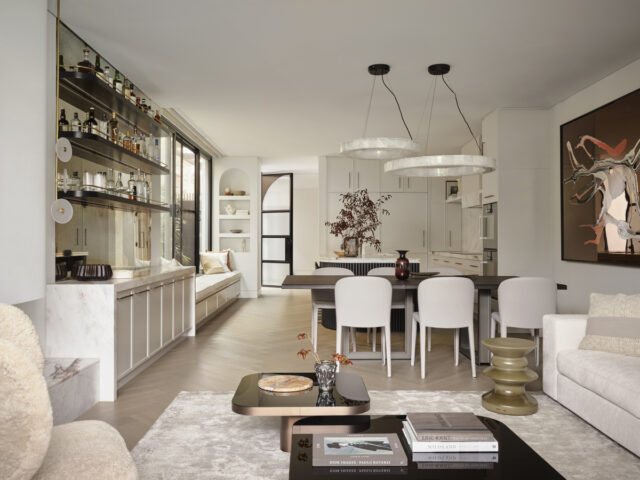 "The brief was very relaxed. They wanted it to feel really welcoming and calming and like a sanctuary and also to reflect their family. They have three young daughters and a little girl dog too so it was a very feminine energy! The owner is really drawn to things that are quite glam, but she also wanted the home to feel quite calm," says Shona.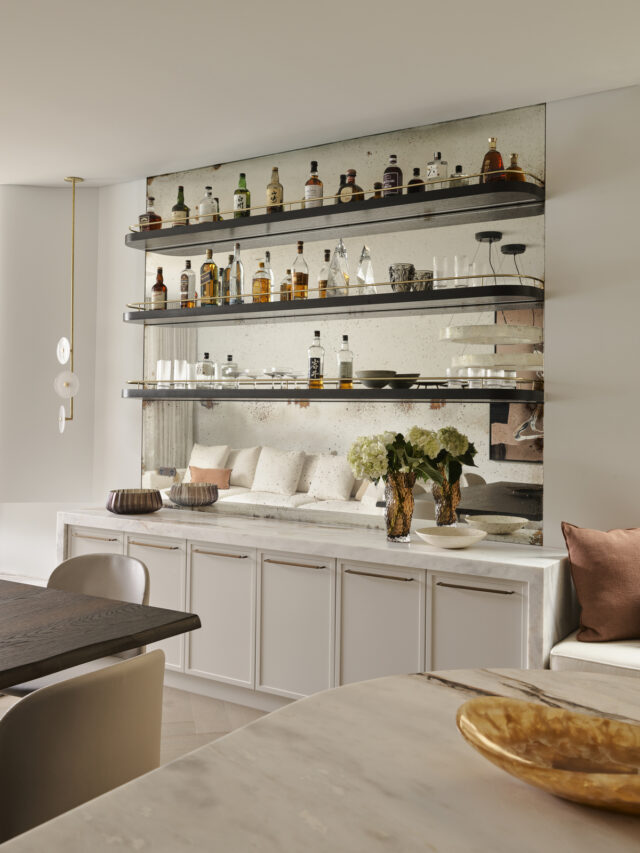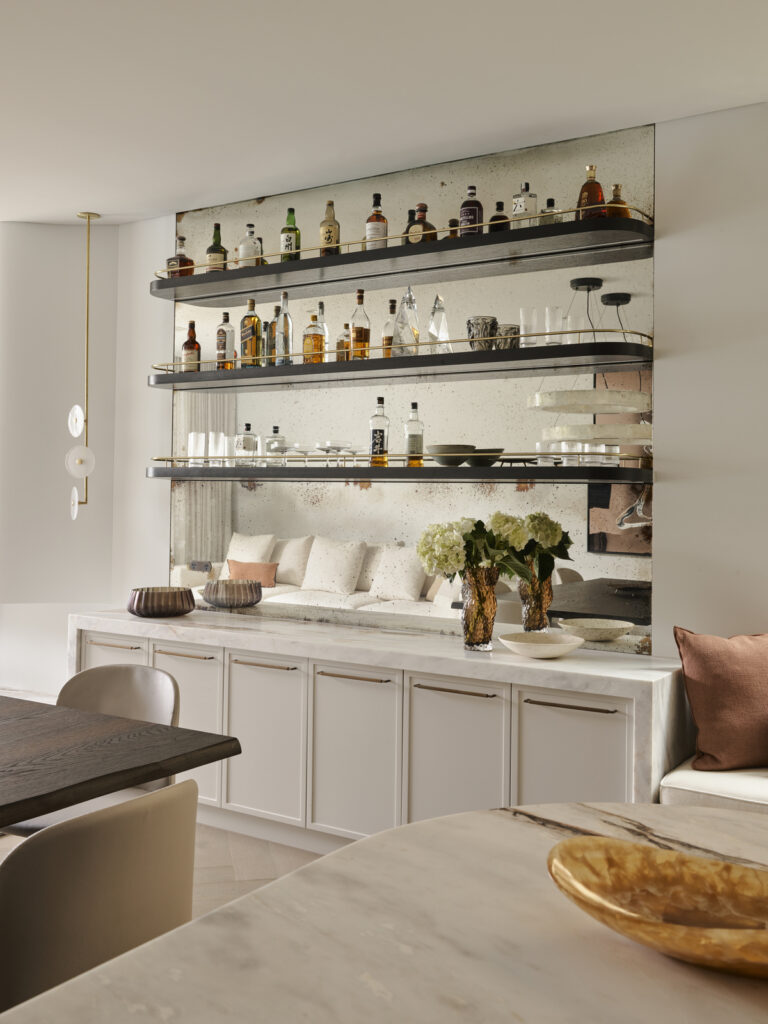 The owners have a large family and spend a lot of time entertaining, so Shona included details such as a big bench seat across from the kitchen – perfect for perching on at parties. "For a small house, it has a lot of entertaining capacity," says Shona.
Sentimental items are showcased in large shelves above the kitchen and in the niche next to the kitchen bench seat. "The have some beautiful ornamental items that they like to showcase. They also like to collect pretty items when they goes overseas."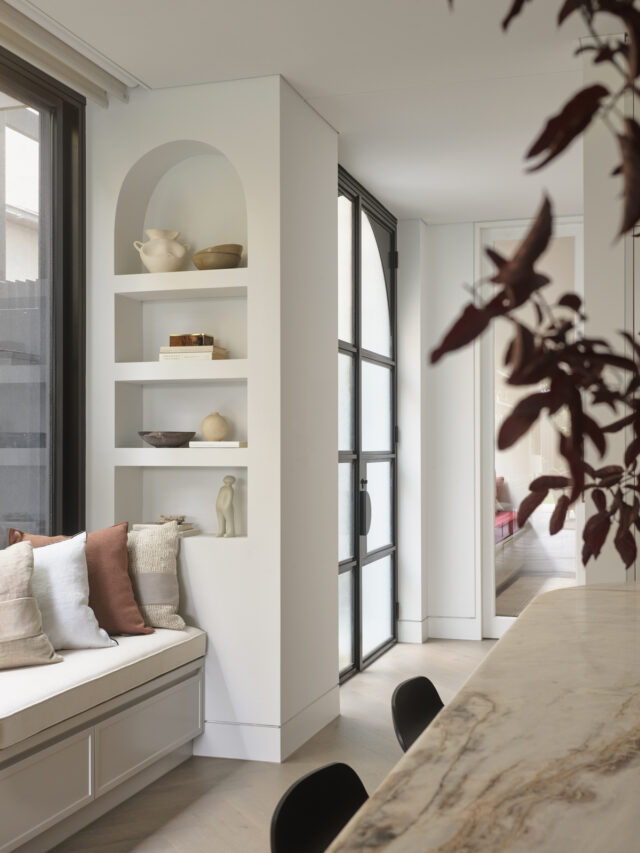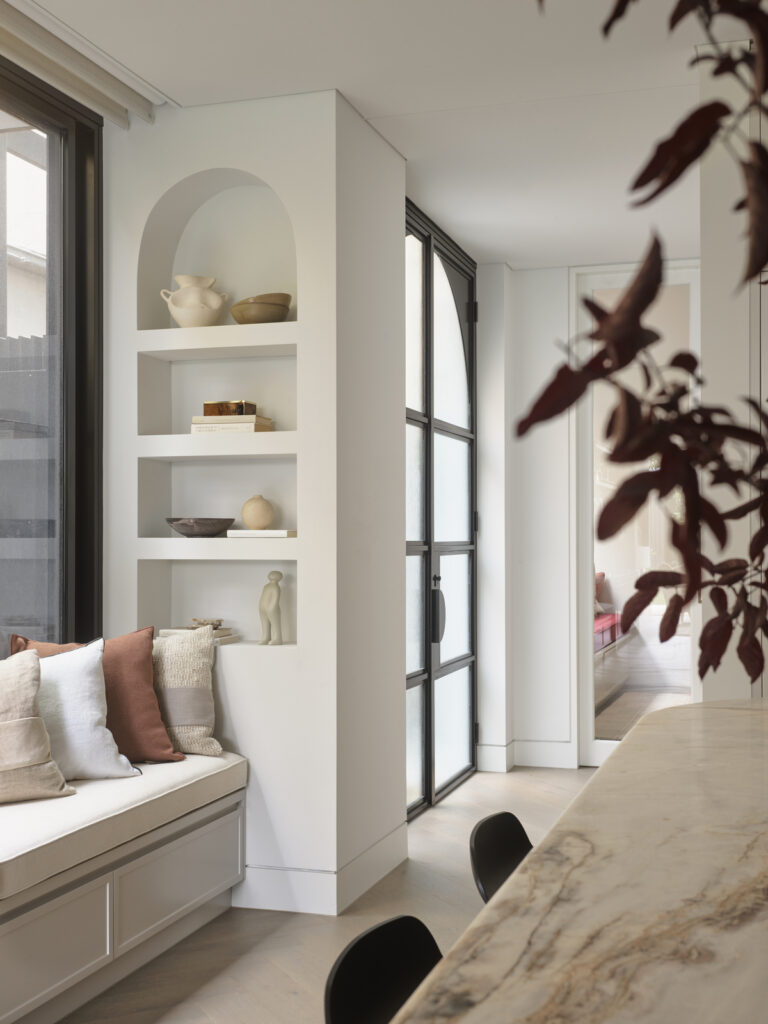 The open plan kitchen features shaker style cabinet doors and a curved island bench made from Palladian marble. "We loved the idea of an interesting stone profile on the bench, and then we ribbed the underside," says Shona. There's also a hidden pantry, concealed by pocket sliding doors, which houses a variety of appliances and extra storage.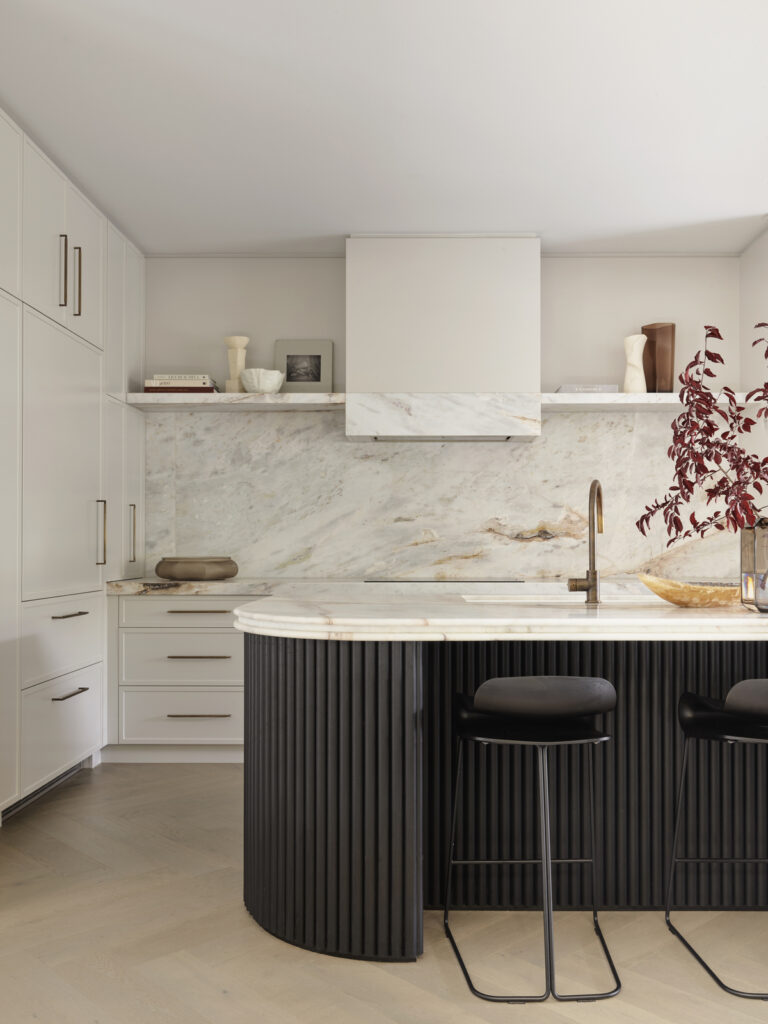 The ensuite is a luxurious space that combines bronze framed mirrors that work to make the space feel larger, Murano glass wall sconces, sheer curtains and a double vanity trough sink carved out of stone. "That beautiful stone had all the pink and bronze tones through it. It's a very harmonious, functional and really gorgeous place to be."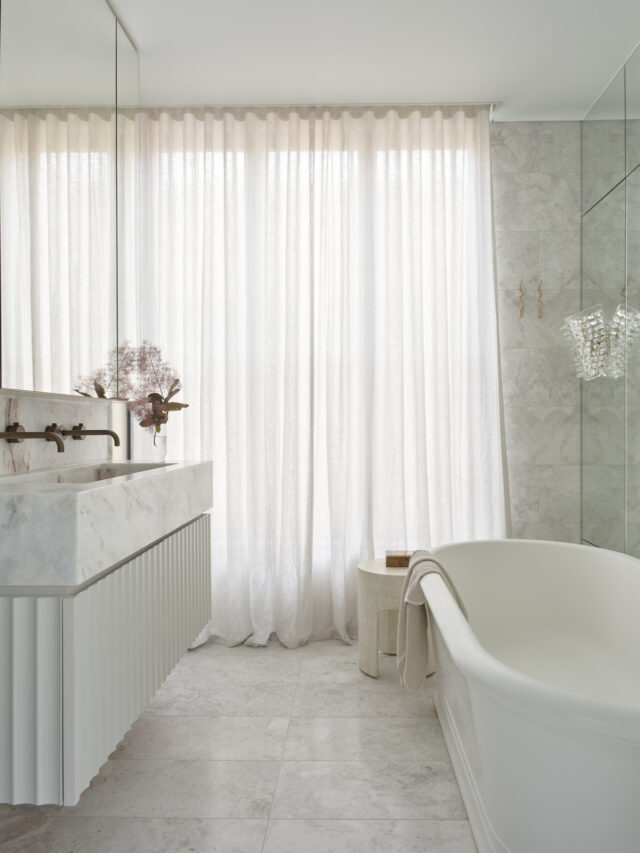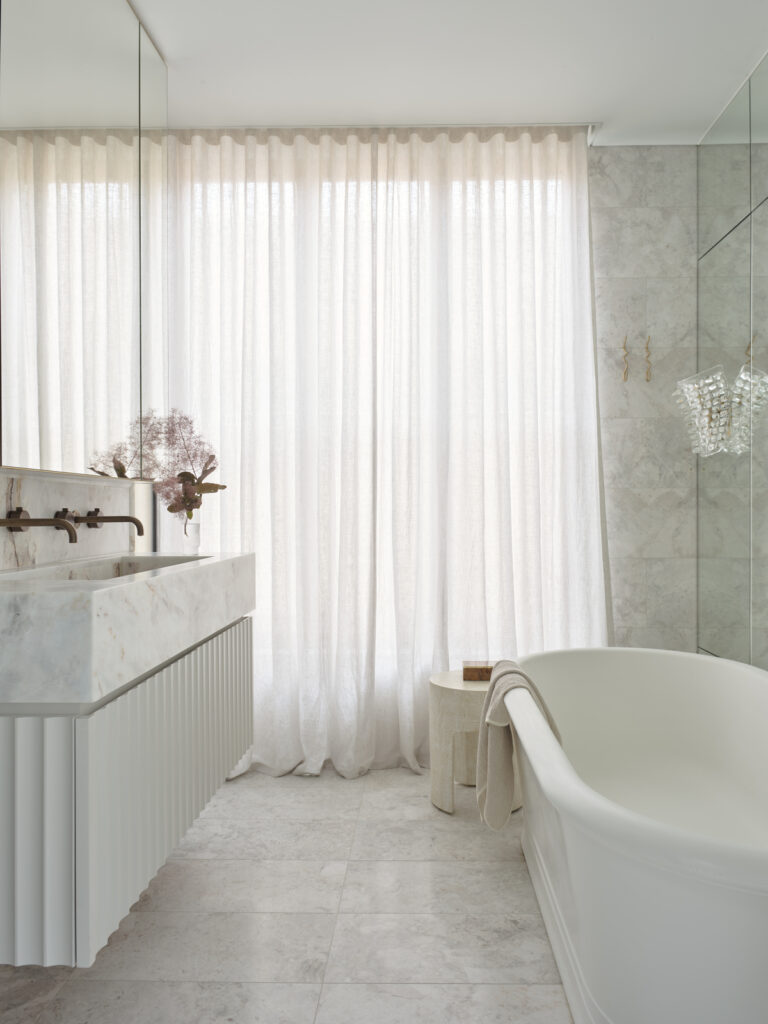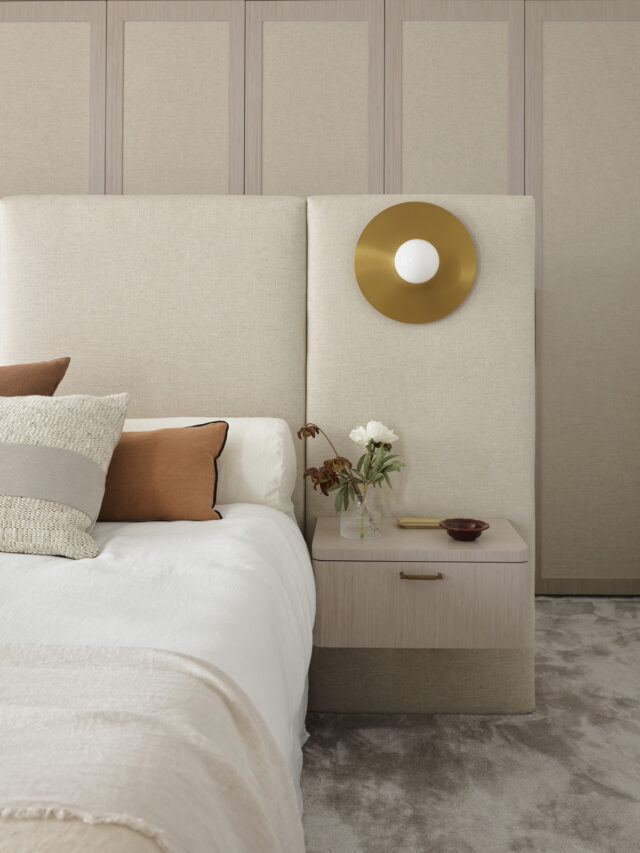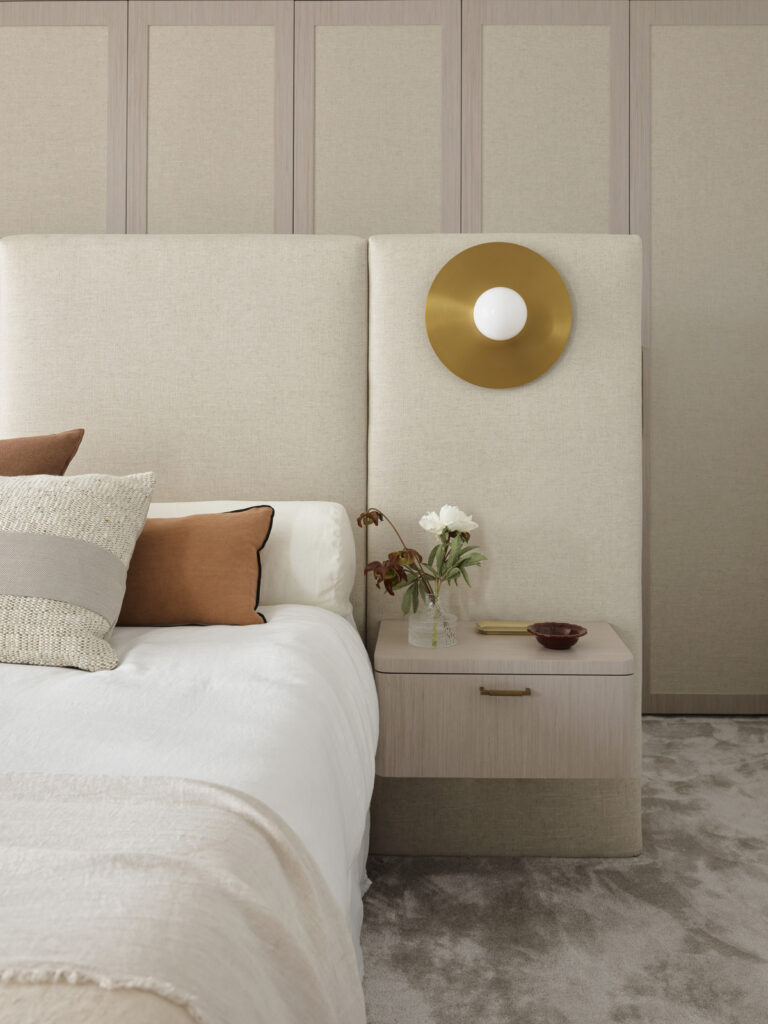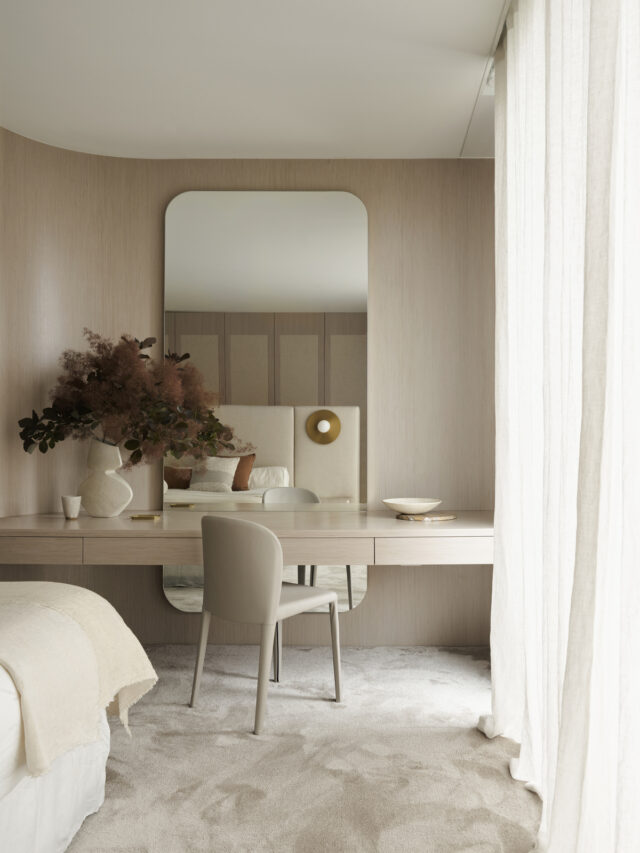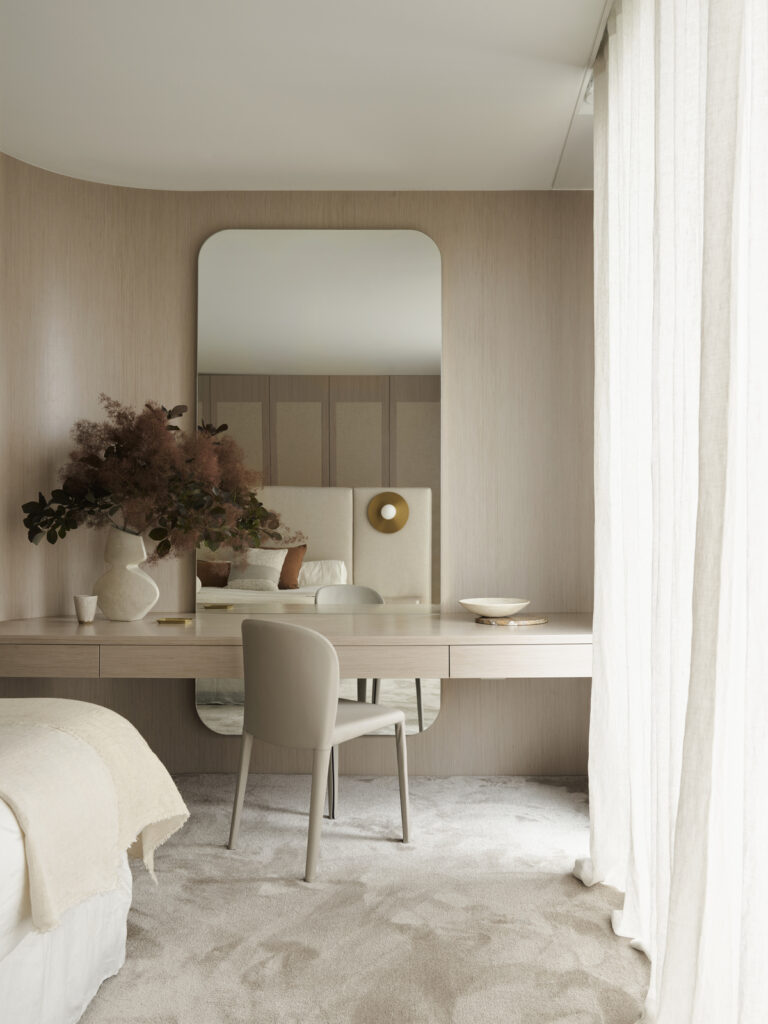 Another standout space is the powder room which features a blush hued stone, Venetian plaster, panelled mirrors and a beautiful Spence & Lyda pendant light. "I always like to pack a punch with the powder room. I think it's somewhere where you can have the most fun in the house. And I think it should be a real reflection of the overall design of your house and what you want your guests to experience."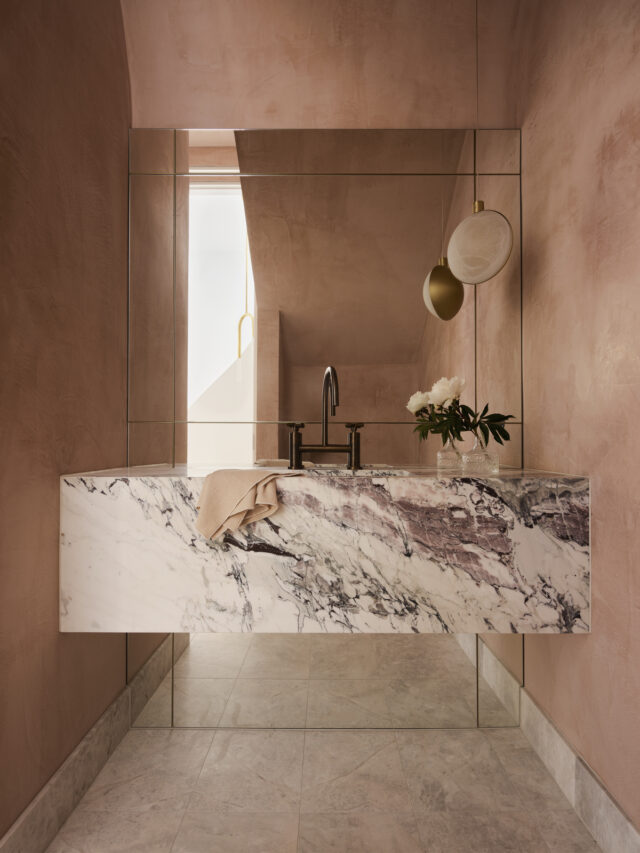 Photography: Anson Smart | Styling: Clare Delmar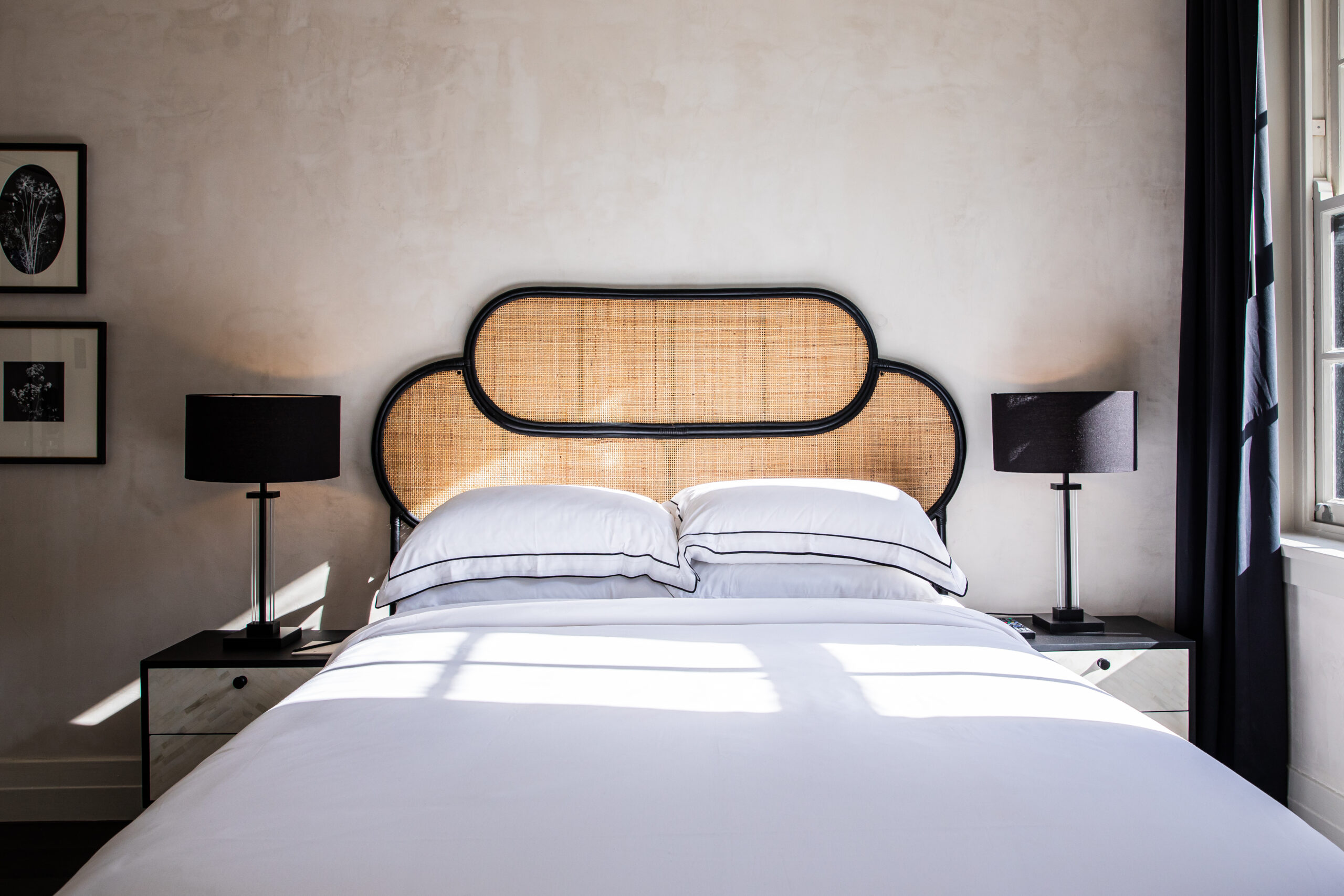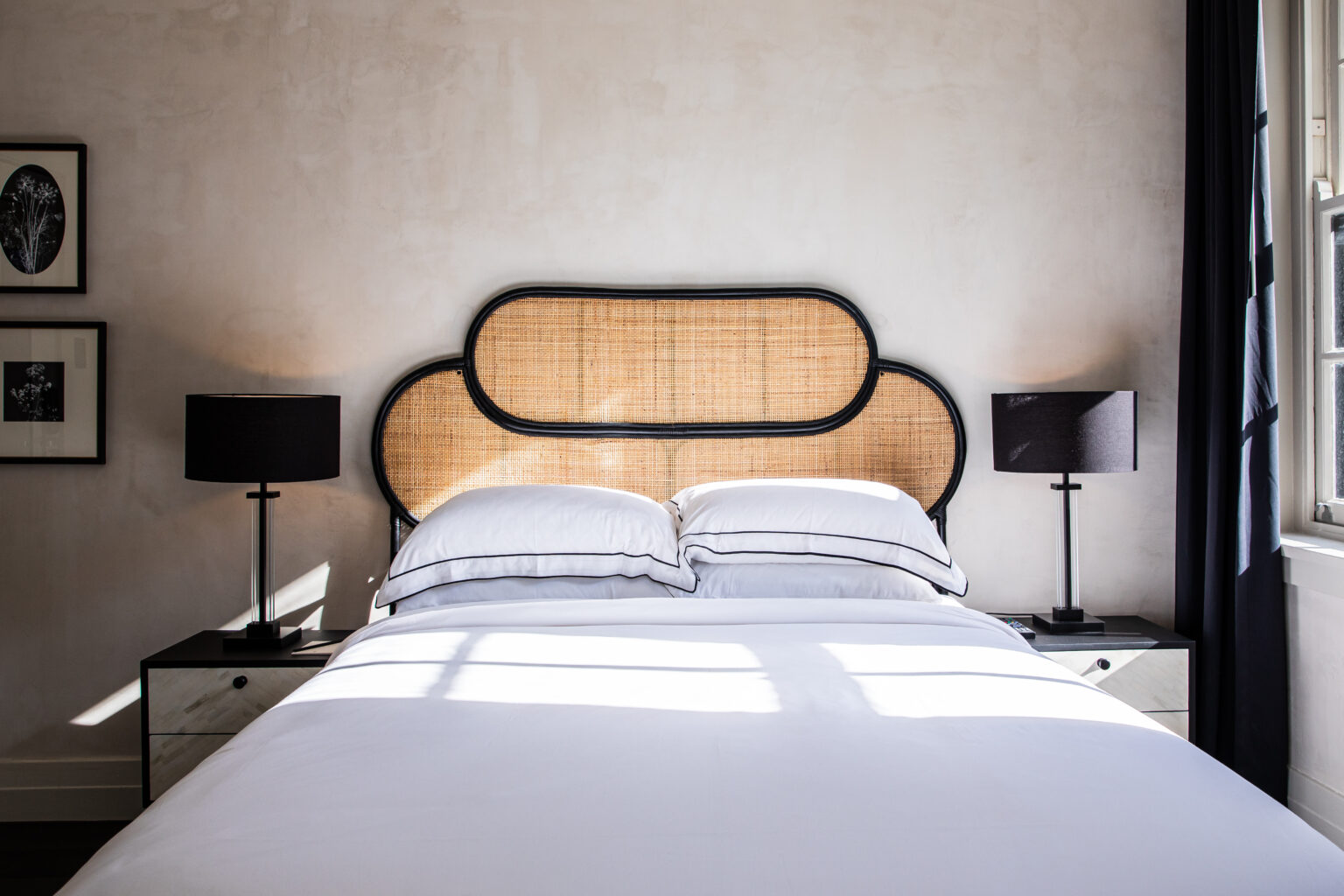 Parisian grit meets glamour in new Sydney hotel with rooftop bar
Bursting with character, Darlinghurst's The Strand Hotel has completed the final phase of its multi-level restoration. The 99-year-old pub with the…