Interior stylist Georgia Duncan uses her designer eye to curate a roundup of some very stylish bedside tables. From budget friendly, to higher end splurge, to Australian made, there's something for everyone here.
Btd Gridwork Side Table $1,150.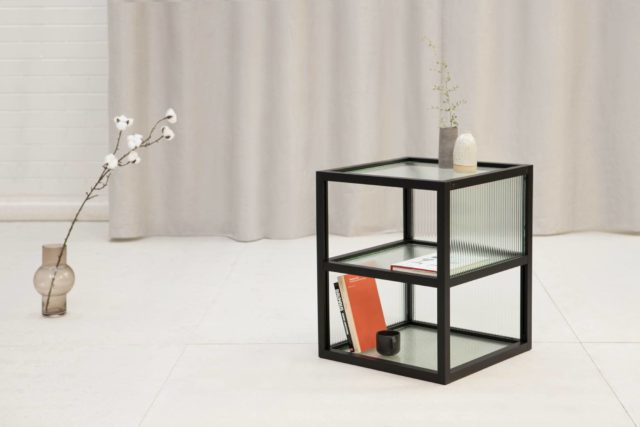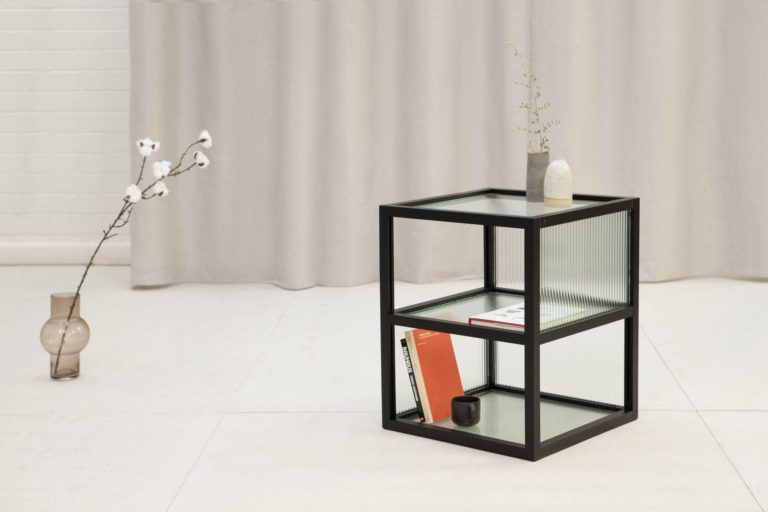 The Gridwork Side table is Melbourne made, and has a wicked industrial edge. Using products traditionally found in industrial settings, the toughened, yet oh so design savvy fluted glass, paired with either stainless steel or a powder coated black frame, creates a very streamlined, minimalist, yet hardwearing option. Storage shelves create nooks for your favourite books, and any other special items.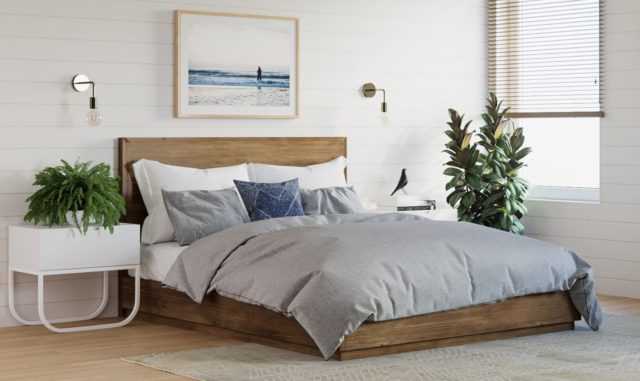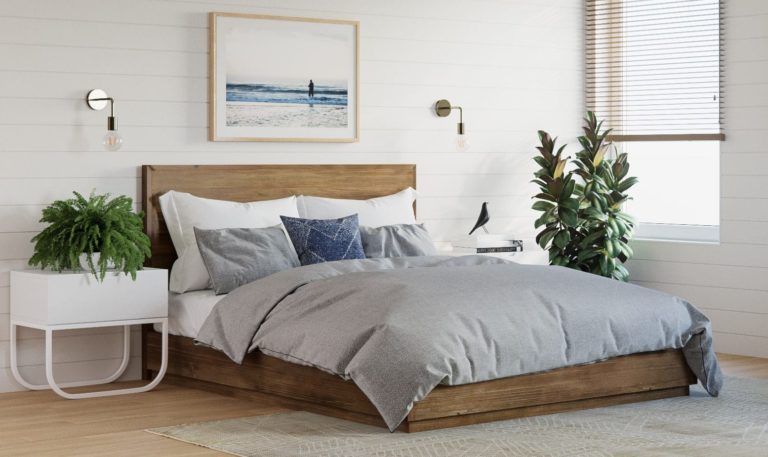 Available in three colour ways, the Slim Bedside Table displays a great amount of form and function. The on-trend curved legs create an 'ongoing' effect, while the drawer is a perfect place to stash all those necessary, yet unsightly items.
Kristina Dam Studio Curve Side Table from Design Stuff $629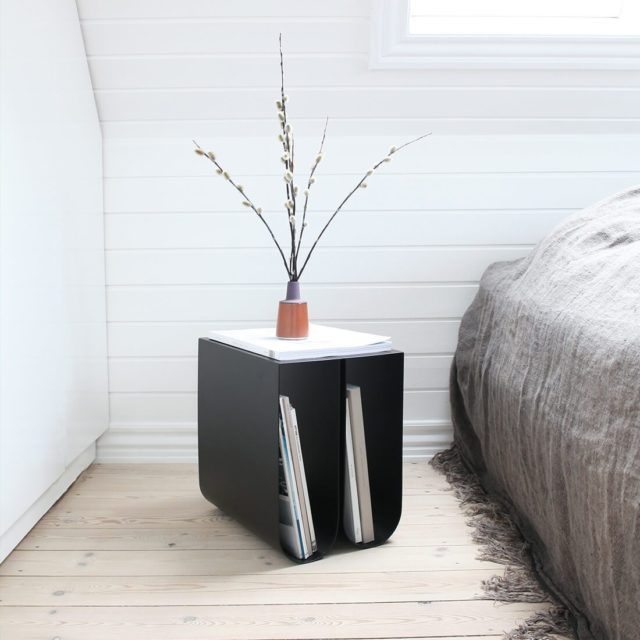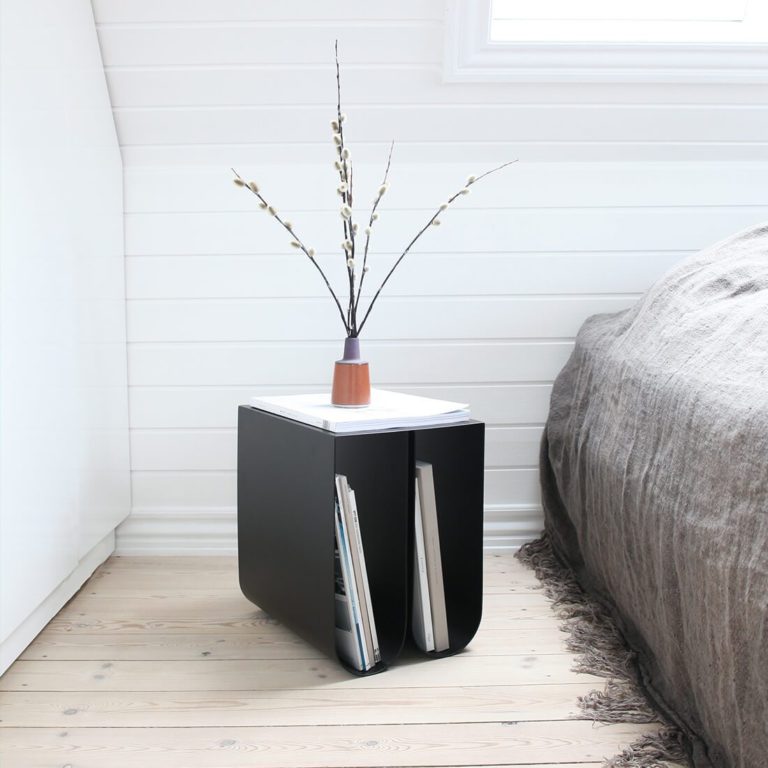 The Powder coated steel Curve side table, takes on the on trend circular legs, while the top is perfect size for your lamp and personal items. Below, there is space for some magazines, or to be left empty for that perfect minimalist look.
HAY Tray Table Small $350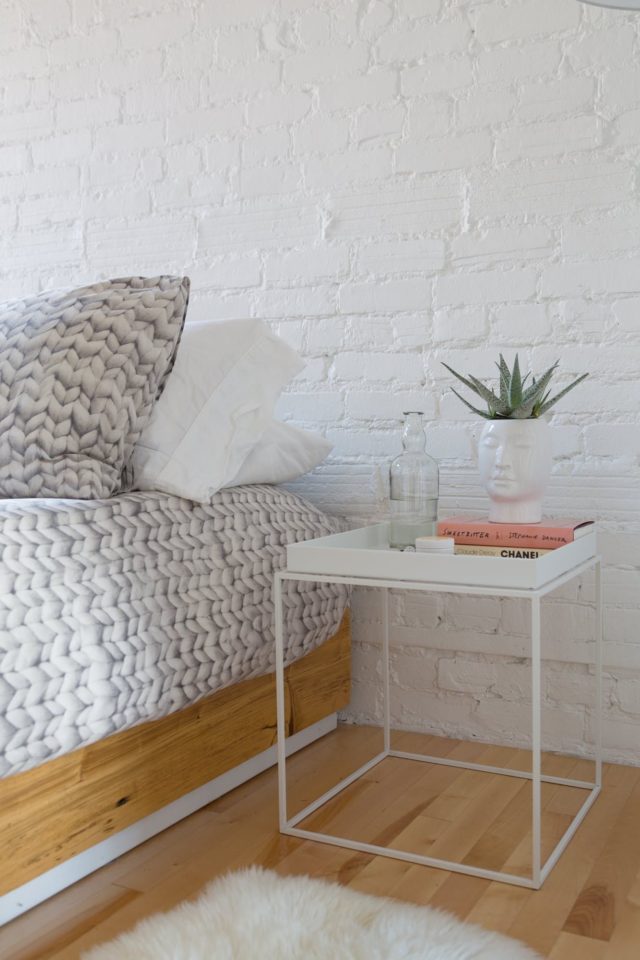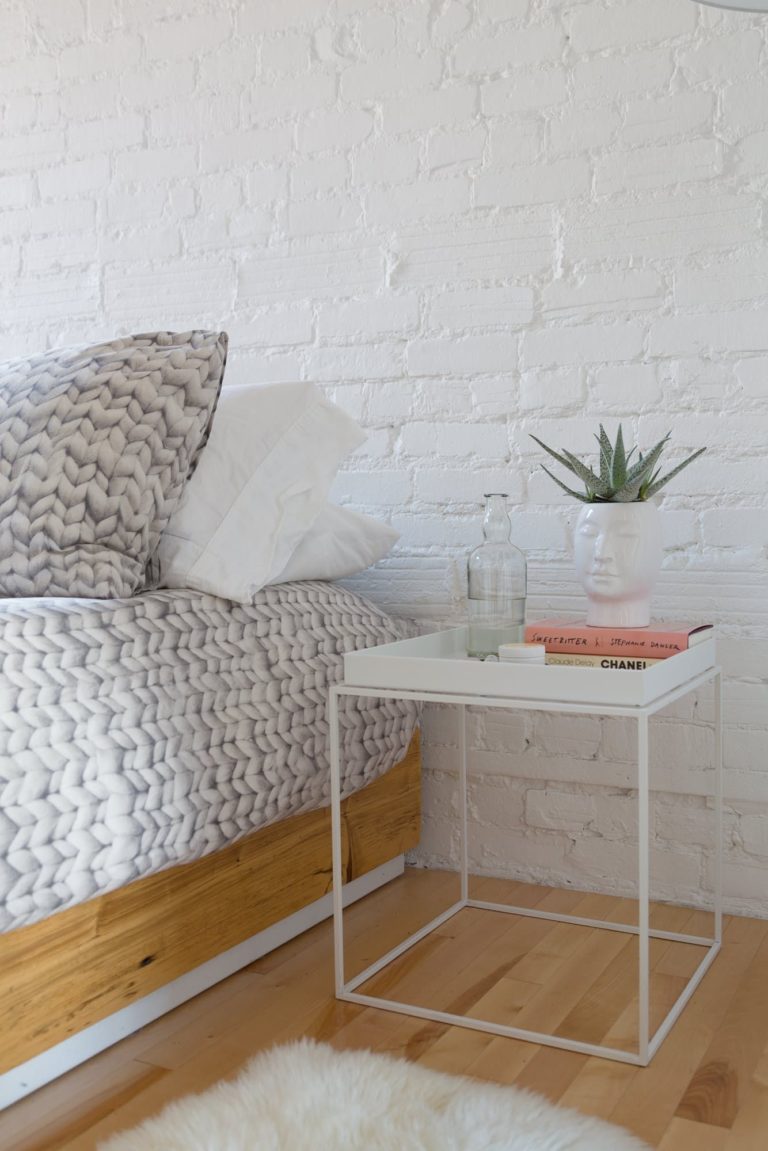 Versatile throughout the house, but very useful in the bedroom, the modern classic tray table from HAY comes in many colours. It's aesthetically light and you could always nice basket placed underneath if you needed extra storage.
Heimur Design Origins Side Table $825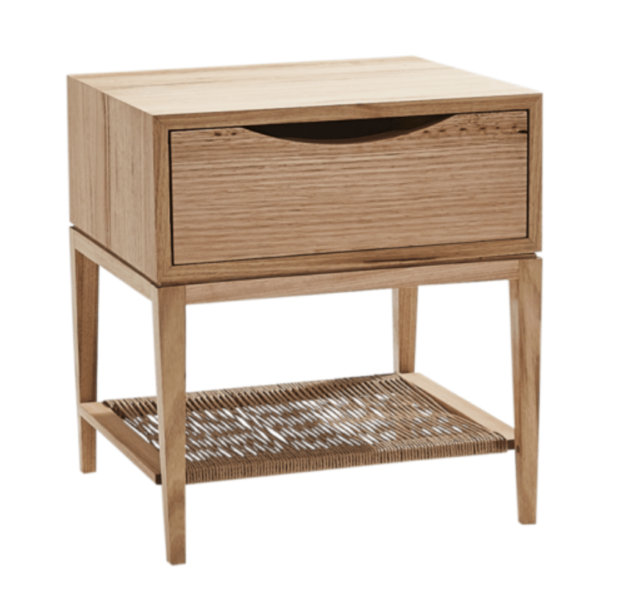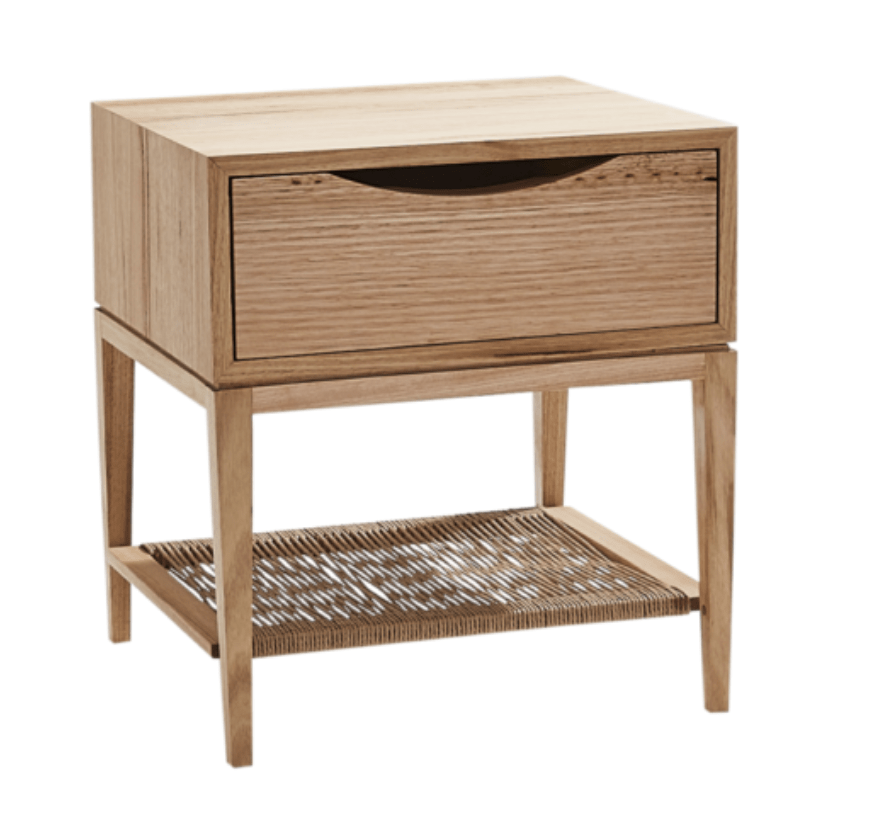 With its on trend woven shelf, and functionality of a single drawer, the Origins side table is definitely another example of form and function. Made in Melbourne from Australian Messmate, there are also custom timber options available. This is a do not pass go option if you are looking for a small piece of storage and a great looking piece. 8-to-10 weeks lead time.
Ikea Nikkeby $79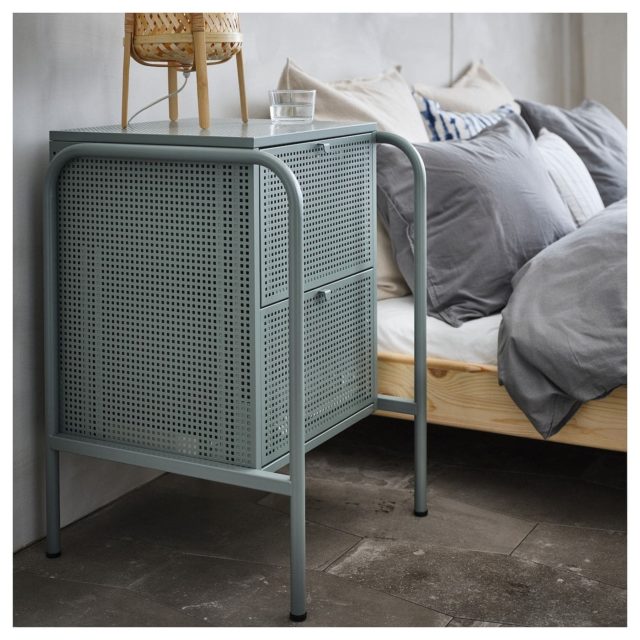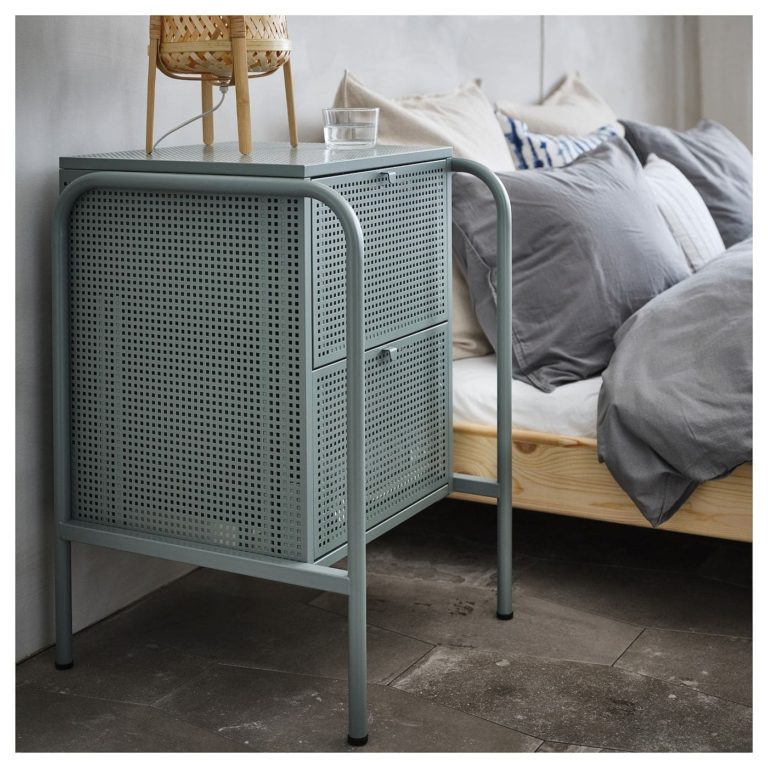 The Nikkeby bedside drawers are perfect for a room needing something a bit more hardy to withhold the test of time. Coming in a classic olive green, these are sure to suit a range of bedrooms, and come in at the budget-friendly end of the scale.
Made Of Tomorrow FOLD bedside table NZ $99, plus $22 international shipping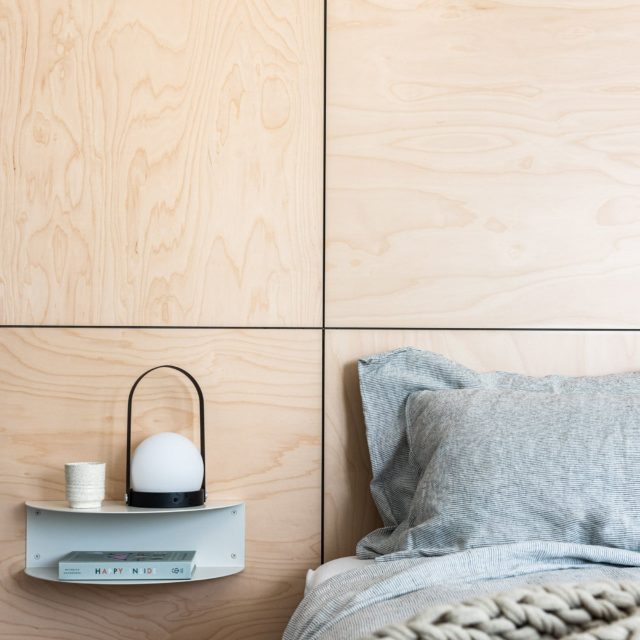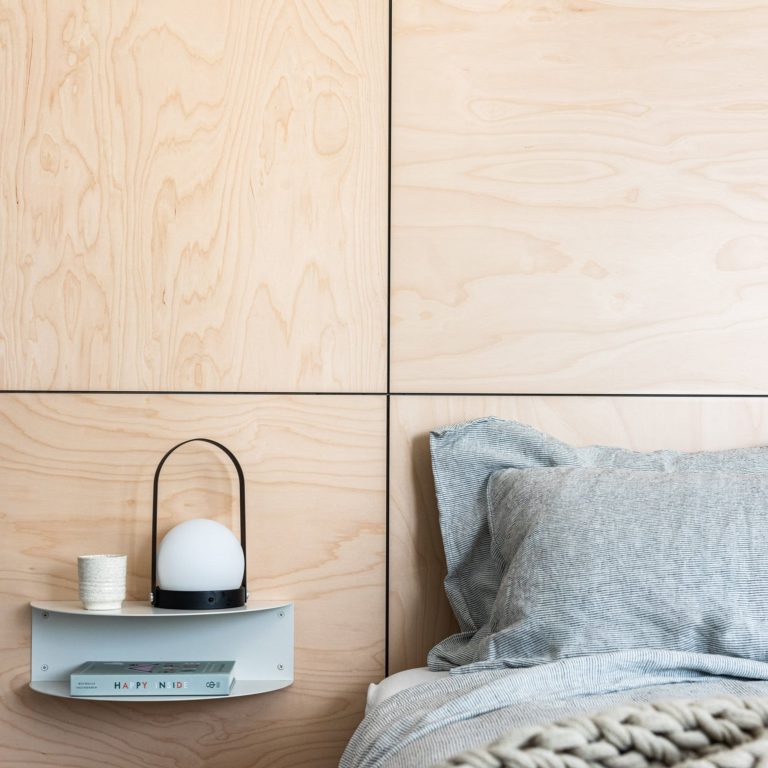 For those who either want to save on space or have enough storage already, the Fold Bedside is literally the perfect option. Made in New Zealand from powder coated aluminium, they are even hardy enough to go in bathrooms or outdoors. Base models come in white and black, but there is a large range of custom colours too. With a shelf for your lamp and phone, and one for your book and hand cream, this really is a great option.
McMullin & Co Agatha Bedside Table $599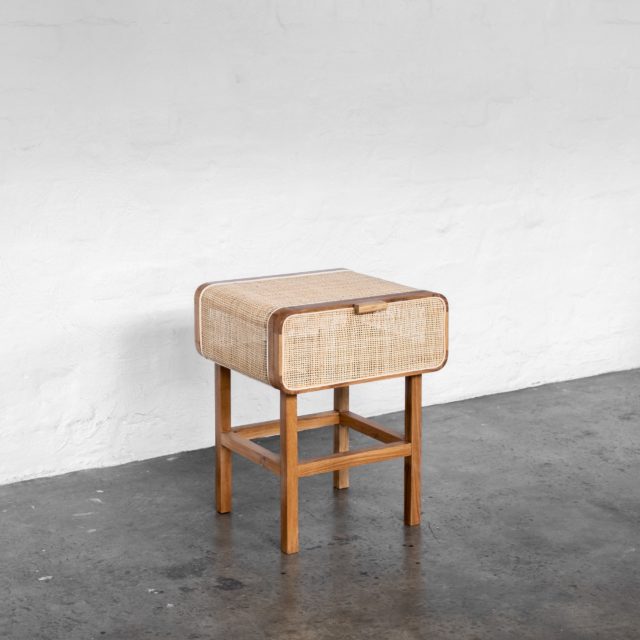 With its rattan finish, and teak frame, the Agatha Bedside is a space saving storage soloution like no other. Rather than a drawer, this bedside has a fold down door.
Sarah Ellison Pierré $975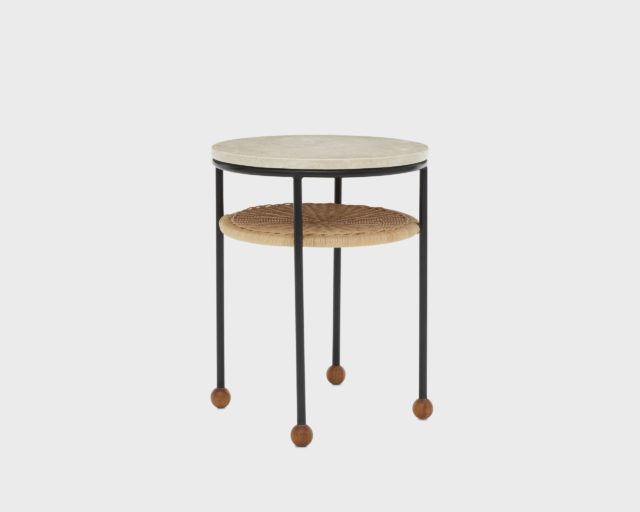 A definite piece for the bedroom, the Pierré has a playful presence. Designed to make a statement, with a marble top, rattan shelf, steel structure and teak spherical feet.
West Elm Quinn Lacquer Nightstand $599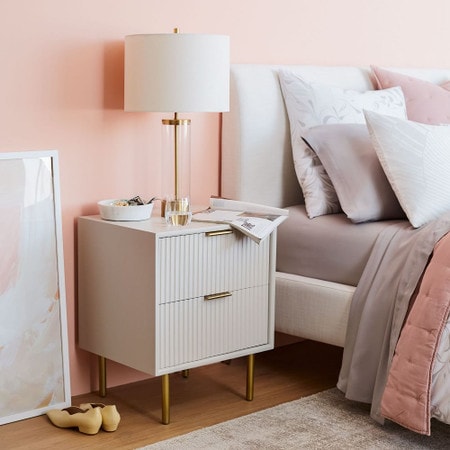 An on trend classic, the Quinn is a larger scale, versatile, and oh so functional piece. Pop your unsightly favourite things in the drawers, and a gorgeous lamp on top along with a few of your best sleepy-time styling objects and you're away.
-For as long as Georgia can remember, at the forefront of her six senses has been design. Based in Melbourne, she works as a freelance stylist and creative in the interiors world. See more of her work on Instagram or via her website.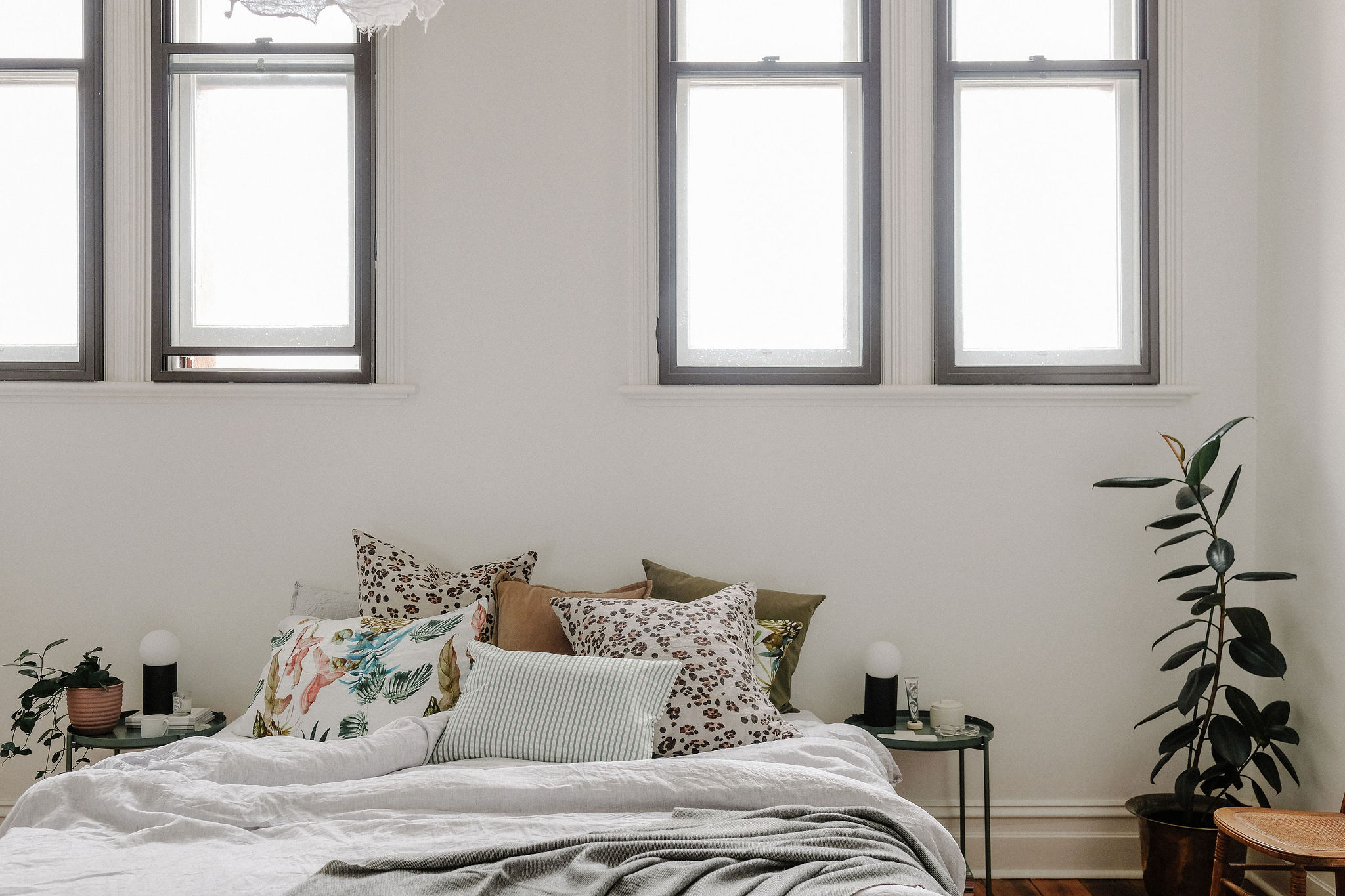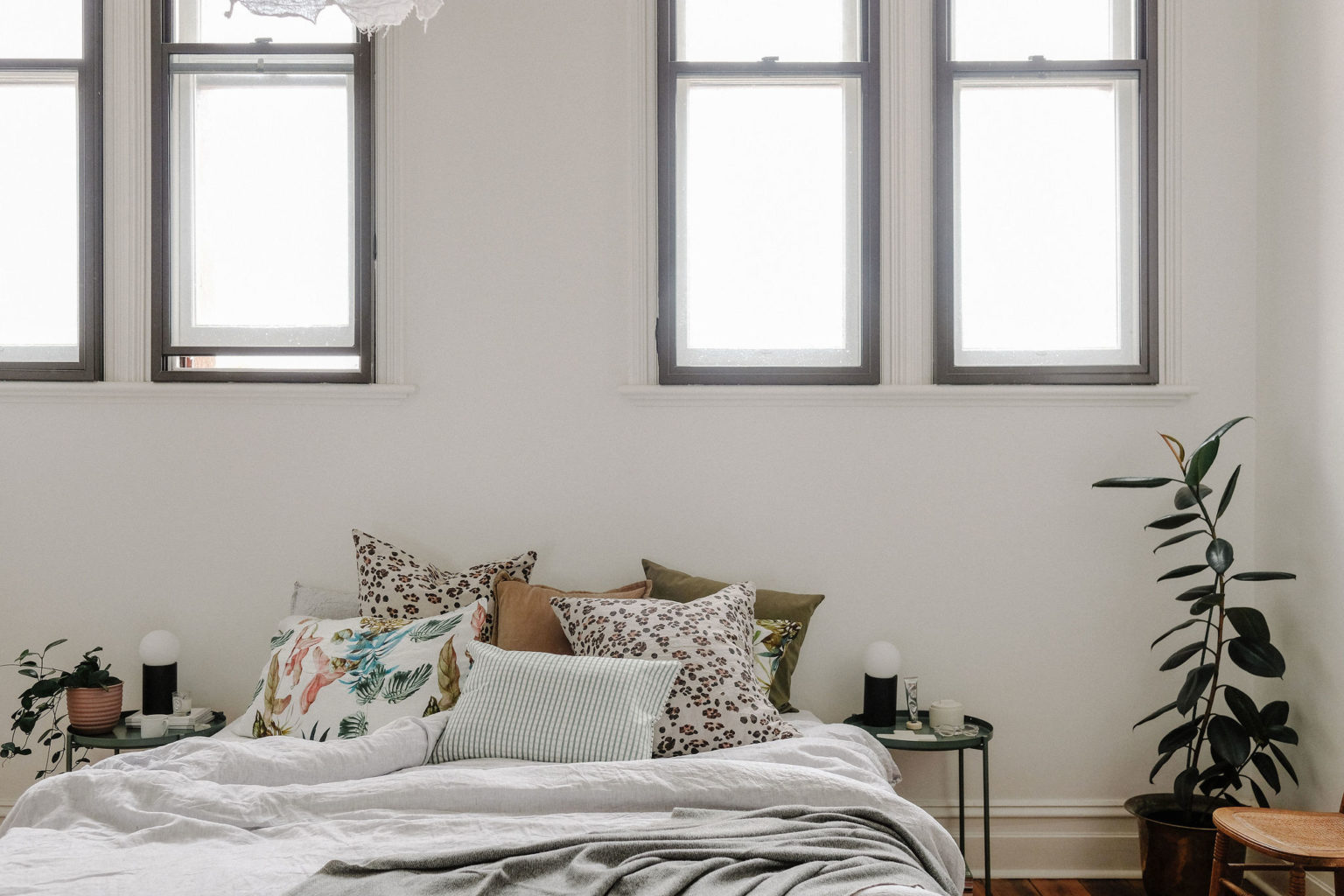 Real homes: Stylist Georgia Duncan's imperfect apartment with heart
Georgia Duncan may be a stylist but that doesn't mean her own Melbourne home is picture perfect at all times. And she's totally okay with that! Living above her favourite…