When it comes to bedroom styling, the bed is arguably one of the key places to get right because after all, there's nothing quite like a stylishly dressed bed is there? Not that I need much of an excuse to jump in at the end of each day but I digress…
From the importance of dressing the foot of the bed to just how many cushions is too many (the subject of countless arguments between husband and wives across Australia!), we caught up with Legend Linen head stylist Danielle Kelly recently who shared her expert tips and tricks.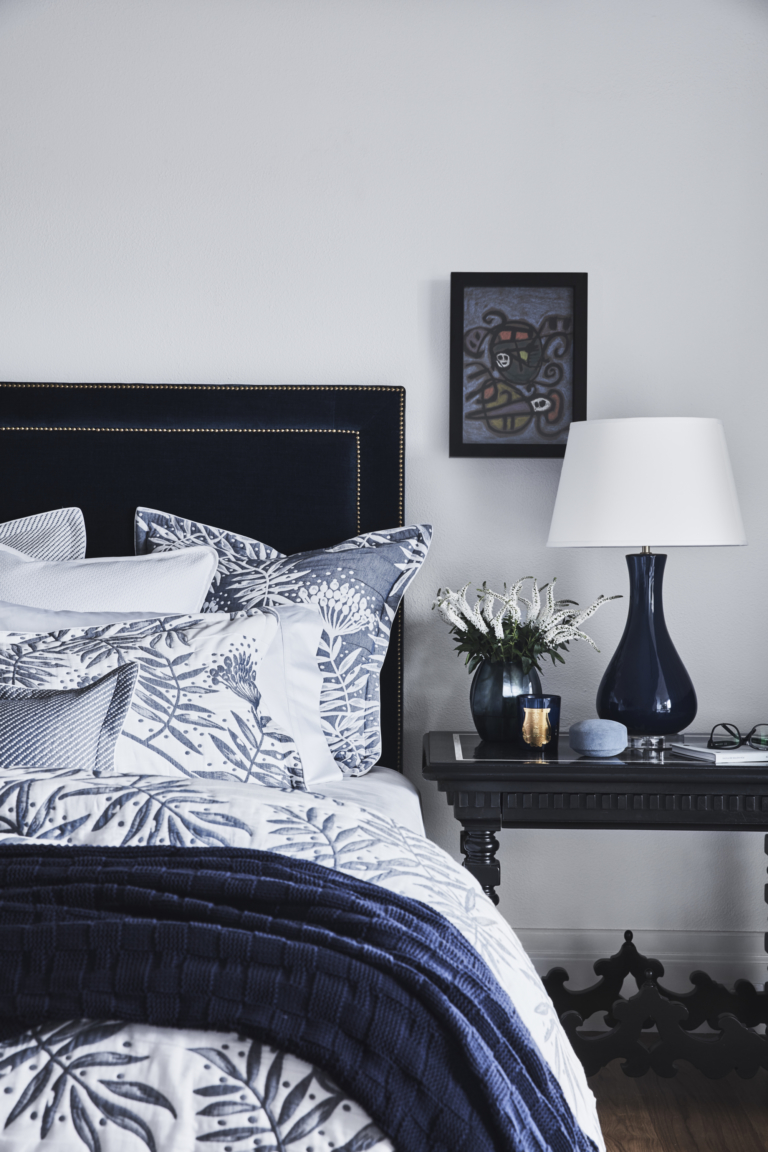 Quality
Given we spend a third of our lives in bed, it pays to splash out on quality bed sheets because not only will they feel better but they'll last the distance. "Think of cosy nights, style and sophistication, and the ability to withstand regular washing – invest!" says Danielle.
Lay the foundations
While you might have beautiful bed linen, sometimes the overall look can be a little underwhelming if you haven't paid enough attention to what is inside your doonas and pillows. A plush, inviting vibe is the look that most people are after which is why it pays to use the right inserts and fillers. "For an extra-plush look try using duck feathers, or even stuffing two inserts into your duvet cover. You can also add a featherbed beneath your fitted sheet for extra softness too," says Danielle.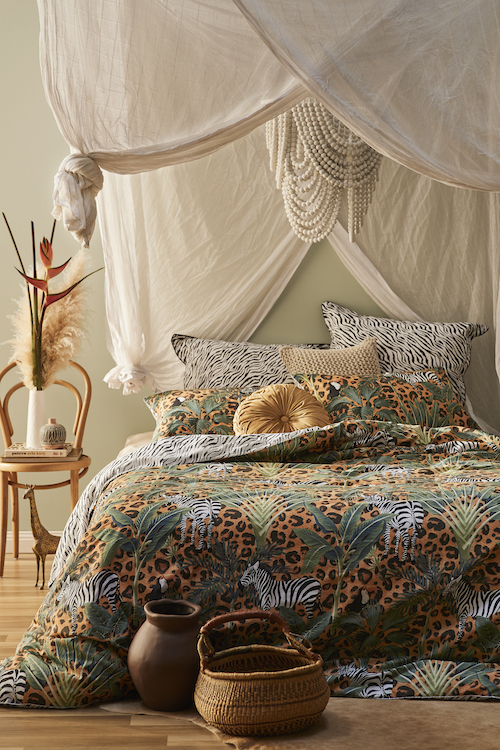 Select a theme or colour palette
As with most interior decorating decisions, you should spend a bit of time considering what your room's dominant aesthetic, or central theme, will be. "What is it that you want to achieve? If it's soft and relaxing use muted greys and dusty pinks. If it's bold and bright use vibrant colours and loud prints," says Danielle who recommends never using more than three colours in a scheme.
Layer it up
Unsurprisingly, Danielle is a big fan of texture and layering for that easily-but-artfully-pulled-together vibe. "The aim should be to achieve casual elegance. Once you've placed your sheets, you can layer blankets, comforters, and duvets depending on your climate and personal taste," says Danielle.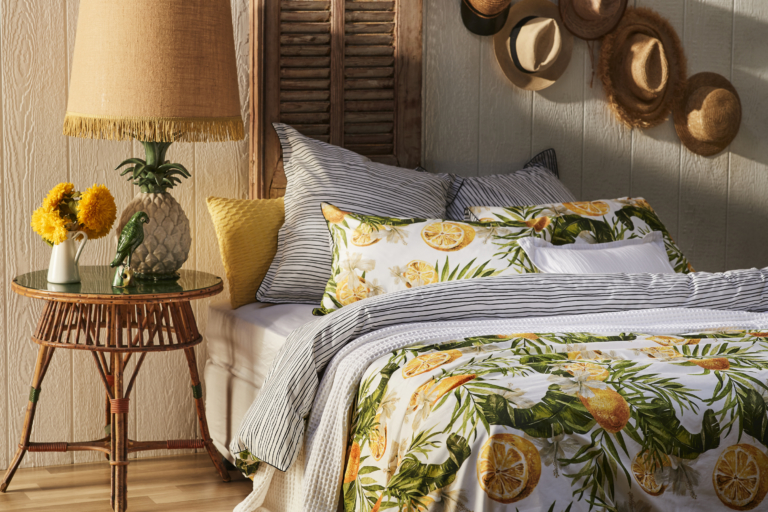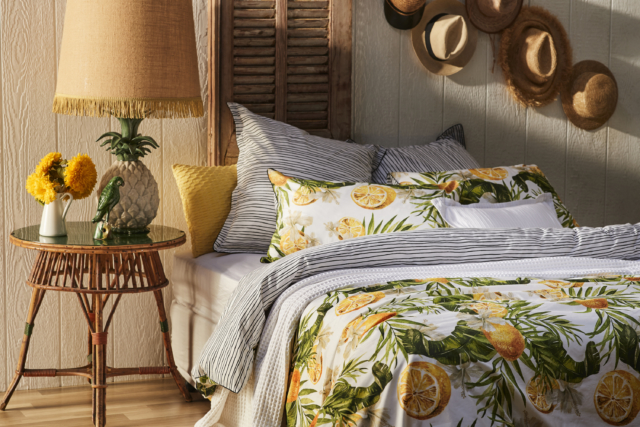 Dress the foot of the bed
"Add a soft throw at the foot of the bed for a final flourish," says Danielle. Not only is this a great place for your pets to snuggle but it serves a practical purpose on cooler nights and is a great way to break up the expanse of a large bed.
The cushion dilemma – how many is too many?
Regardless of how many cushions you have on your bed you should aim for a variety of sizes. "For example if you own a king size bed you will need three Euro cushions, four standard cushions and three feature cushions. This gives things a relaxed, 'lived in but luxurious' vibe," says Danielle. By my calculations that is 10 cushions in addition to two pillows which is generous, even by my extravagant, cushion-loving standards!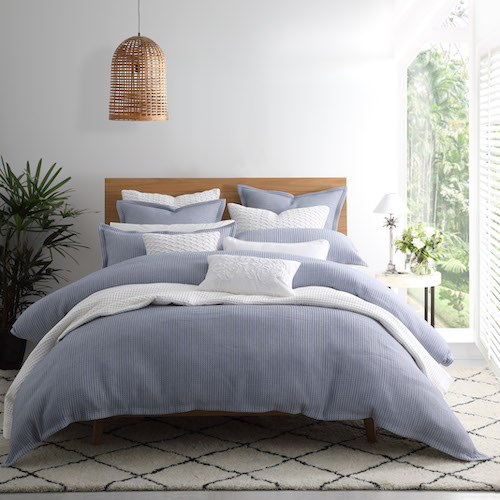 The devil is in the details
Attention to detail is paramount when it comes to dressing a bed – it's the detail that makes the whole. "Small things like a piped edge or stitching details can add that extra sophistication to bed styling," says Danielle. Personally, I don't think you can go past quilting for an extra layer of texture and interest too.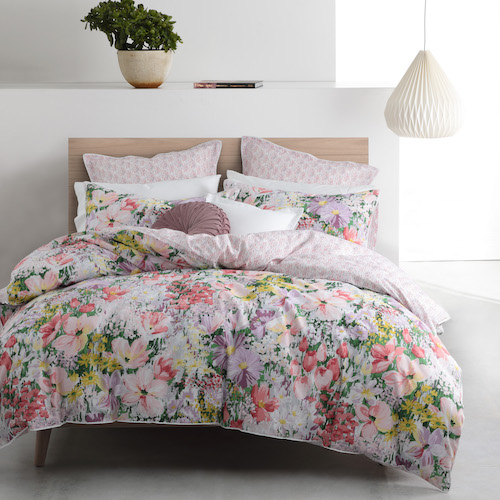 Shop online | The best places to buy Australian bed linen online