Renovating your backyard doesn't have to break the bank. Whether your stepping stones need a refresh, your paved area is looking tired, or it's time to build a new outdoor area, there is a project for all budgets. Celebrity landscaper Jason Hodges shared his insights on what you can achieve on different-sized budgets.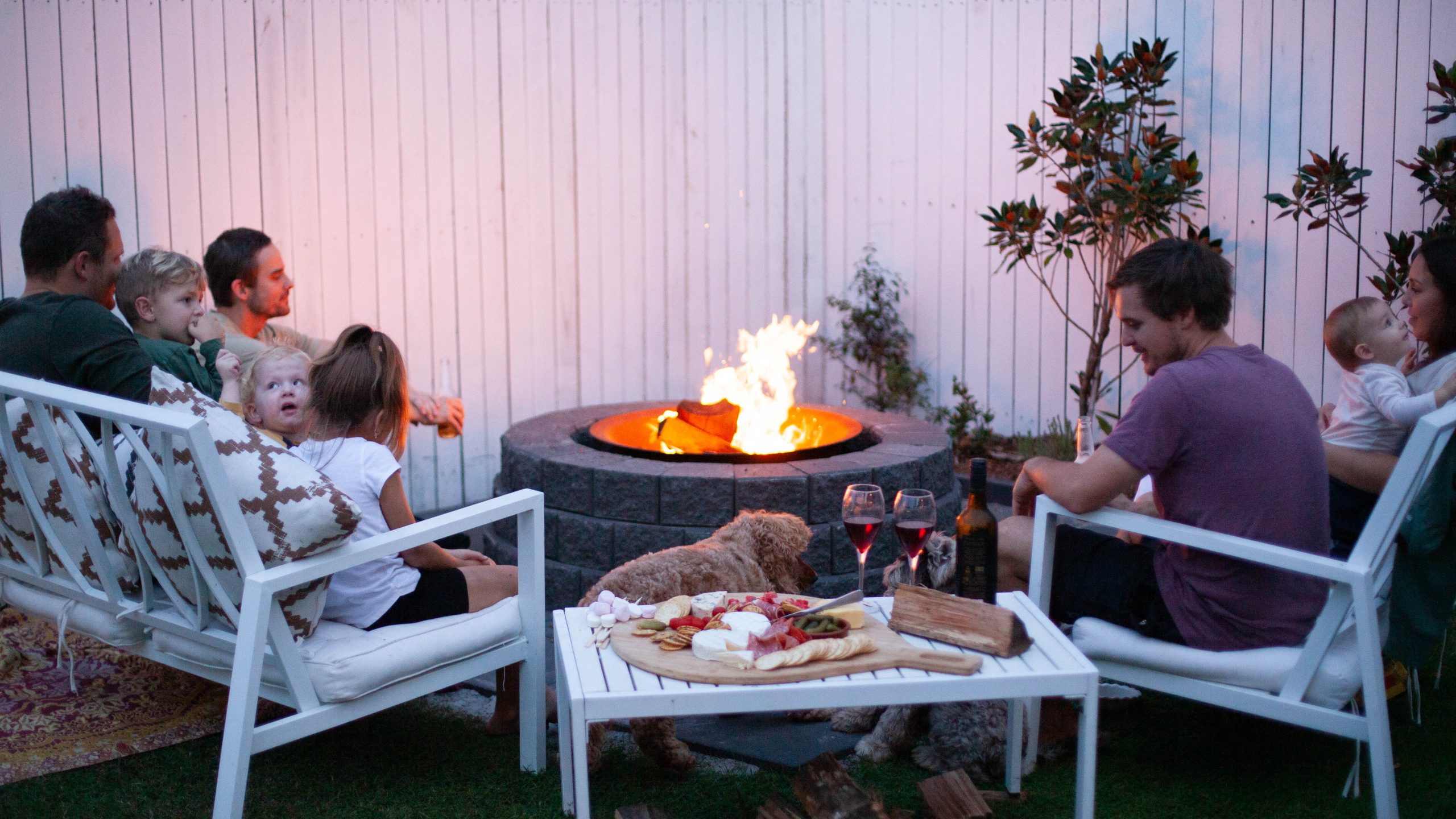 Under $500
Having a smaller budget is all about stretching the imagination. Tight funds work for smaller projects that may need a refresh and are DIY-friendly, as they require fewer materials and remove the cost of manual labour.
A great project to complete for under $500 is building a fire pit. Fire pits are one of the best DIY projects to enhance and change how you utilise your outdoor area, creating an instant feature that brings light and heat to your outdoor area.
"Fire pits create a wonderful ambience, providing an enjoyable feature for the garden and a natural gathering spot for socialising and entertaining. It's a great focal point, I like to describe it as nature's TV, and people are naturally drawn to the campfire-like atmosphere," explained Jason.
Use concrete blocks to start constructing the wall around the pit. This creates a safety barrier for children and pets. "Choose a block that enables circular walls or has specialty corner units to save you from cutting the units," said Jason.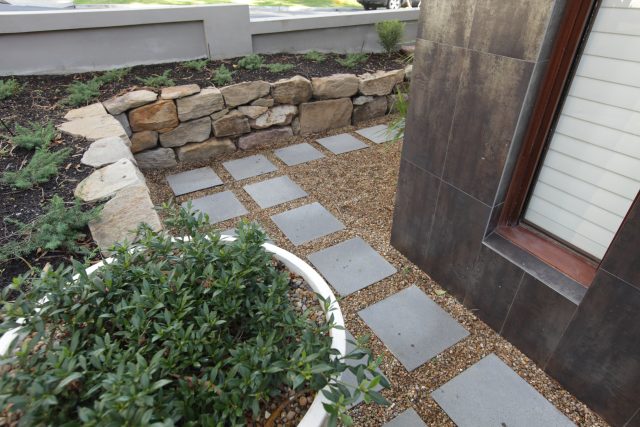 Under $1,000
Whether it's a muddy area up the side of your house, a frequently walked path in the backyard, or additional kerbside appeal for your front door access, a step-stone path is a home project you can easily DIY.
"Paths are very easy to install, especially if you choose a step-stone pattern, as opposed to a solid path. One of the most popular uses for concrete pavers is the side path project. In many homes, there is typically at least one narrow side of the house that gets a lot of shade, which often means the grass doesn't grow. Worse still, during winter dampness or after rain, this area can become soggy side area. A path made from step stone pavers is a great way to reclaim the area making the space usable, and when decorated with stones, plants or mondo grass, it can also become a visual feature," said Jason.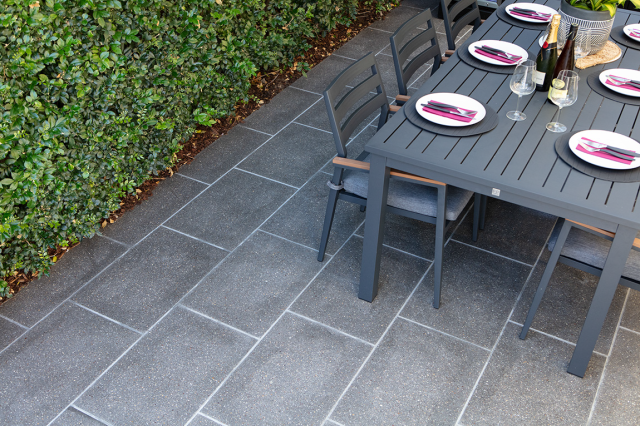 Under $3,000   
Paving is the perfect way to freshen up the backyard and create a low-maintenance, multi-functional area that can be appreciated by the whole family and enjoyed day and night. Depending on the size of your backyard, updating the entertainment area pavers is a great option as it extends the livability of your space and acts as an investment project. When undertaking this project, you will need to ensure you pick the right product for your paving project.
"Consider the location of the pavers and the expected frequency of use. In a space like a new entertaining area, where it will be used regularly in a highly visible area, it's important to consider a quality solution that will complement your home," advised Jason.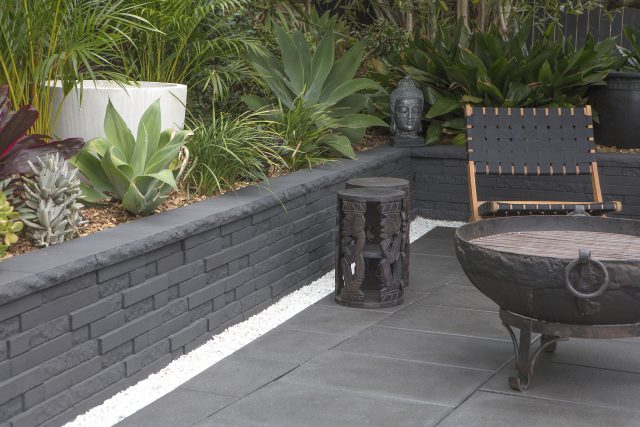 Under $4,000  
A healthy budget will go a long way in terms of project ideas and making a standout feature in your backyard. "People overestimate the cost and effort involved in renovating the outdoors. Improving your lifestyle through investment in the backyard space doesn't need to be daunting. It's a matter of having a clear plan and sticking to a DIY-friendly project that can deliver cost-effective results," said Jason.
Building retaining walls with plants and built-in seating is a great functional project that serves as a statement piece in the backyard and an investment in the home. "Retaining walls that are utilised as garden beds but also double up as casual seating in your garden is great for informal entertaining, accommodating additional friends and family.
"Don't be put off by budget restraints when considering a backyard renovation. A multi-functional and visually appealing outdoor space is achievable and considerably easy on a budget. Just ensure to have a plan in mind and stick to areas that you know will fit within your budget," advised Jason.
Jason Hodges is an Ambassador for Adbri Masonry.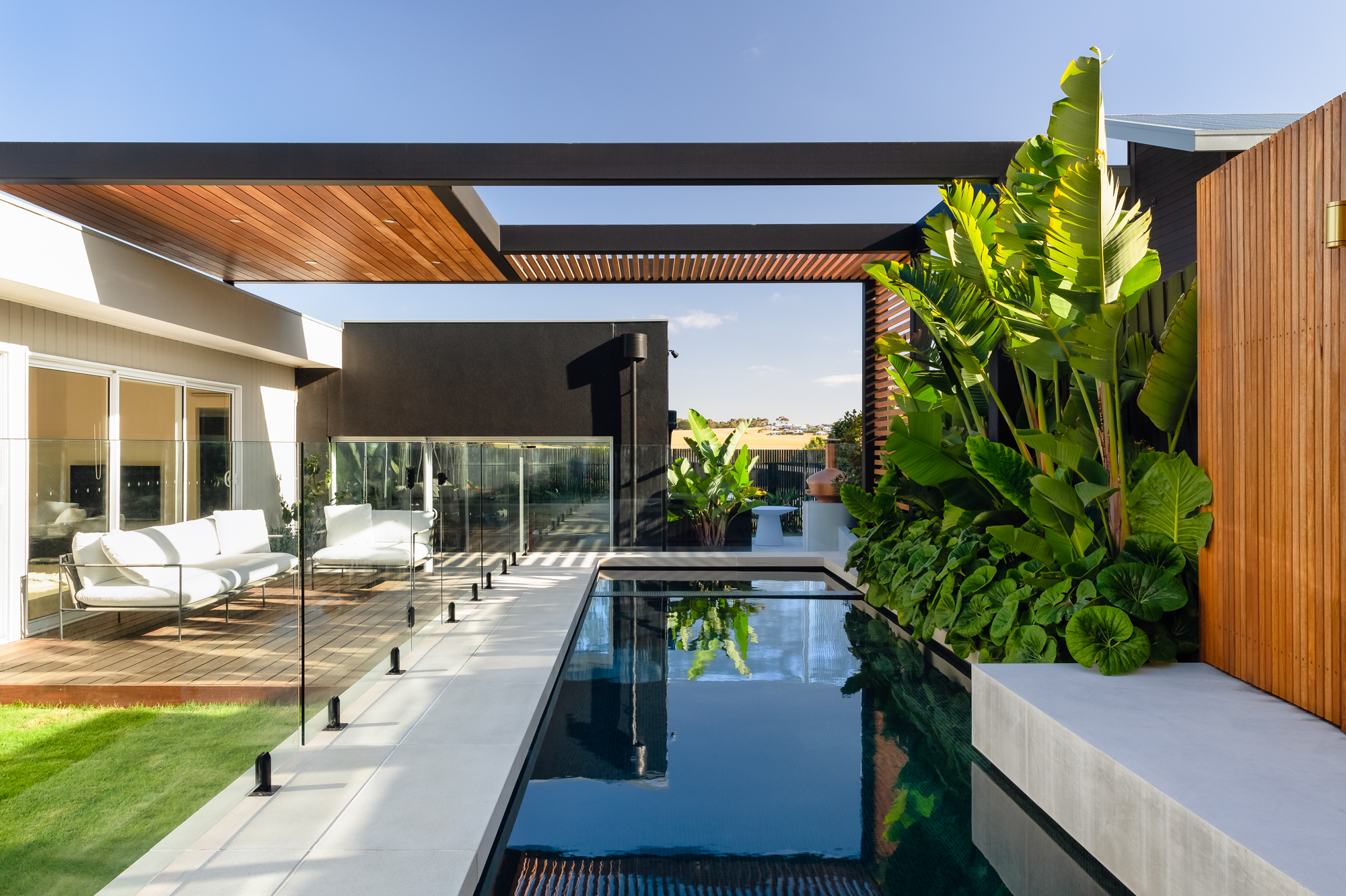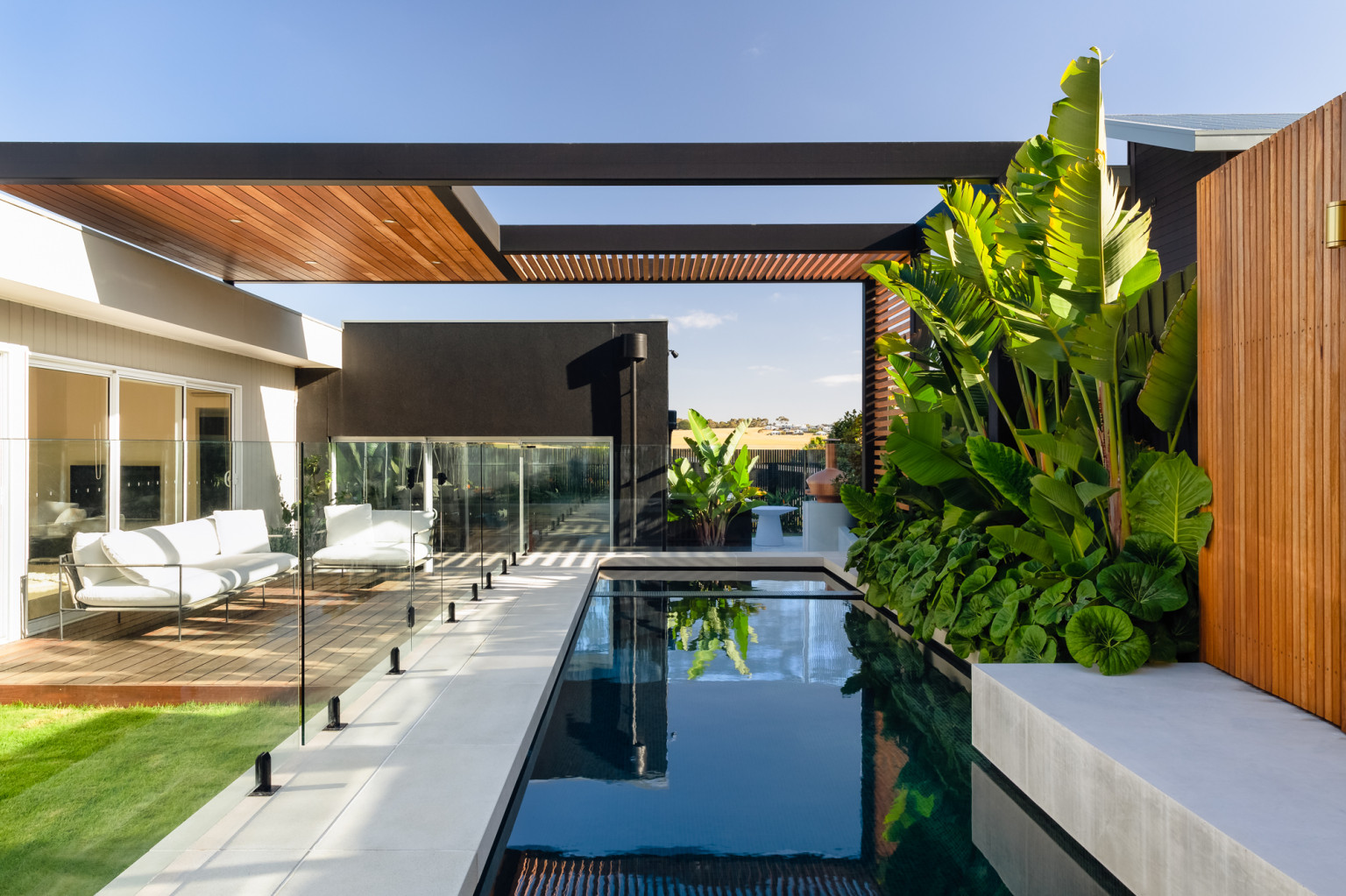 Lush, resort-style backyard reno provides holiday at home
Located in the seaside Melbourne town of Torquay, this backyard renovation really captures that highly coveted 'resort at home' vibe.…