With its sweeping ocean views from almost every room, this home makes the utmost of its cliffside seaside location in Mount Martha, on Victoria's Mornington Peninsula. Built in the 1960's, its owners (a family of five) decided to renovate it recently with interior designer Jasmine McClelland at the helm.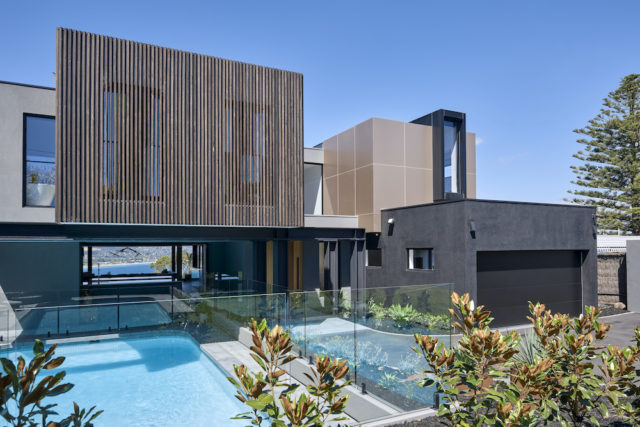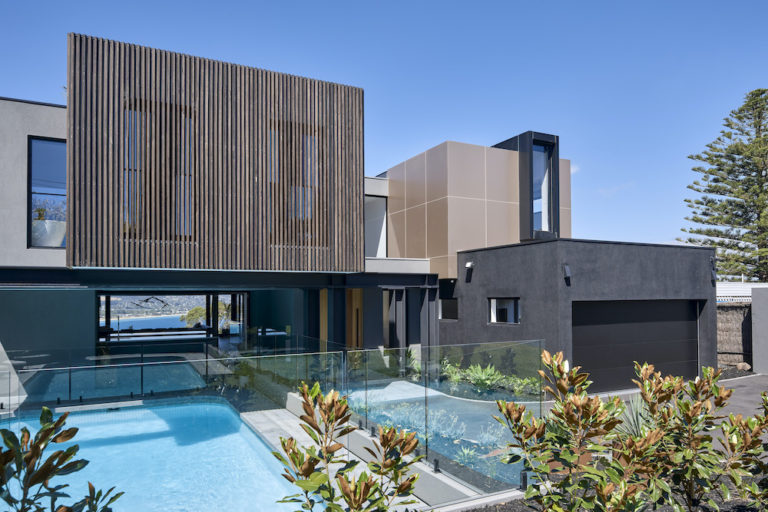 "The 1960's property was in mostly original condition, with lots of little rooms that didn't make a lot of sense and were not meeting the needs of the family's modern lifestyle," says Jasmine McClelland who set about transforming the property into an open-plan, spacious home that celebrates its ocean backdrop with a palette of natural timber, blue and grey.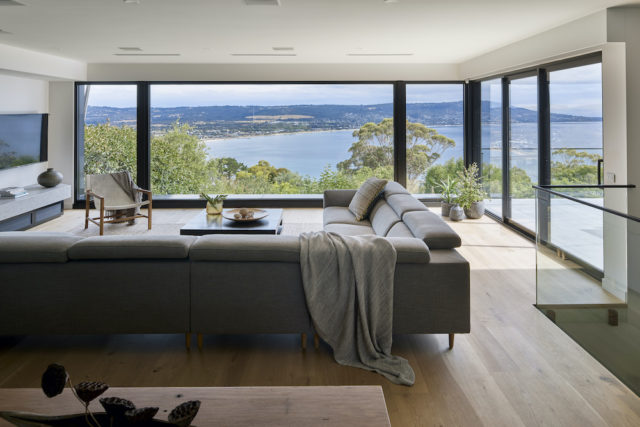 A standout feature of the renovation is the pool that sits at the entrance to the property. The pool was once an enclosed brick and glass room and is now an airy space with views all the way to the ocean. "The mid-century pool in the front portion of the house was absolute gold, the clients kept the existing form and gave it a facelift, with new tiling and landscaping," says Jasmine.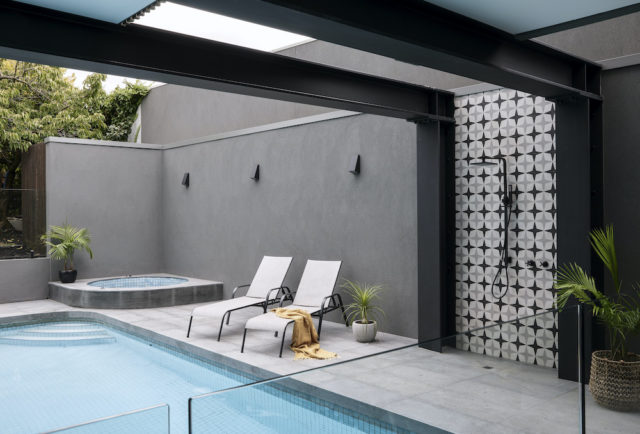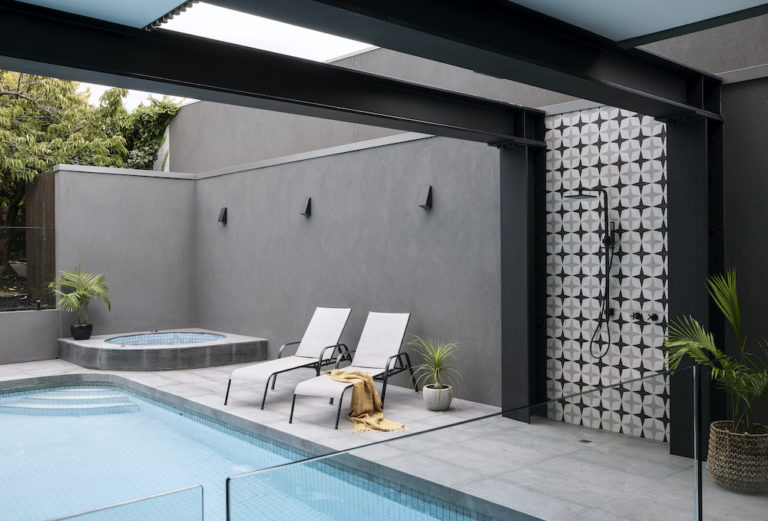 Opening out onto the pool, courtesy of a custom servery pivot tilt window, the expansive kitchen sits at the heart of the home and is the ultimate in entertaining. "Allowing the kitchen to extend into the outdoors was a key design component. It was through this detail that we were able to create a real sense of connection in the space, even though it is so large," says Jasmine.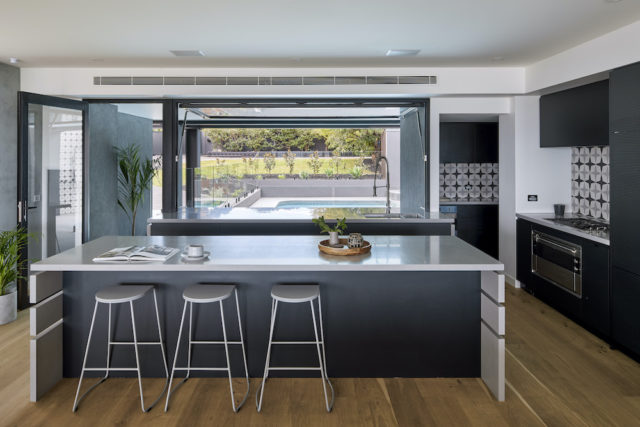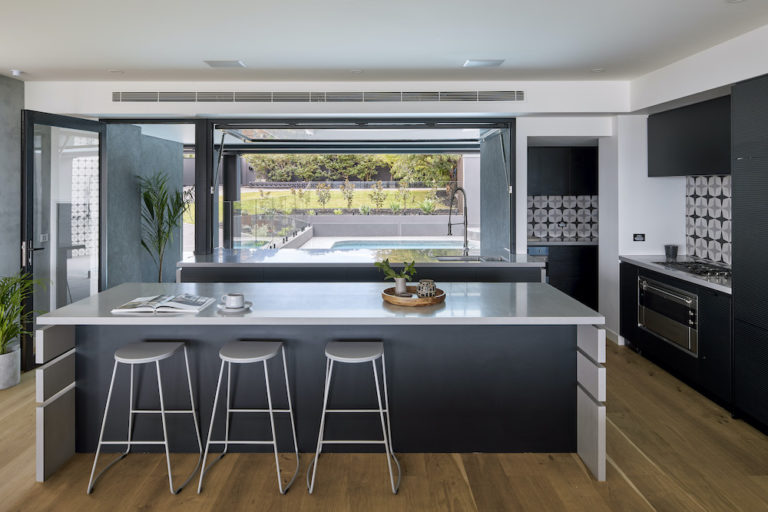 The space features generous work benches, ample amounts of storage and a walk-in pantry. The Arcade Tee tile from Perini is a design highlight (the features in the outdoor shower too). "It worked in perfectly with the palette and added a quirky touch to the otherwise clean lines in the kitchen. It is also a bit of a nod to the mid-century roots of the property," says Jasmine.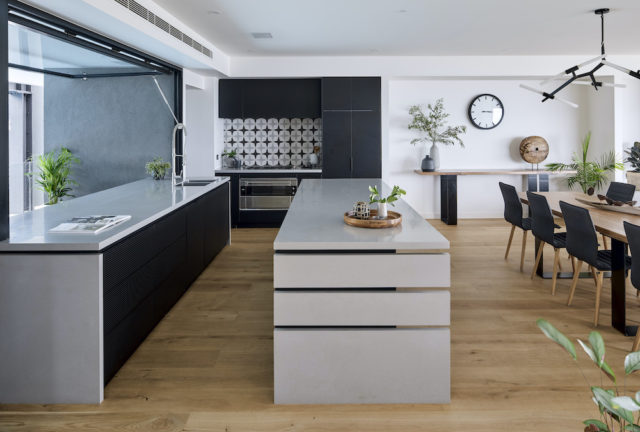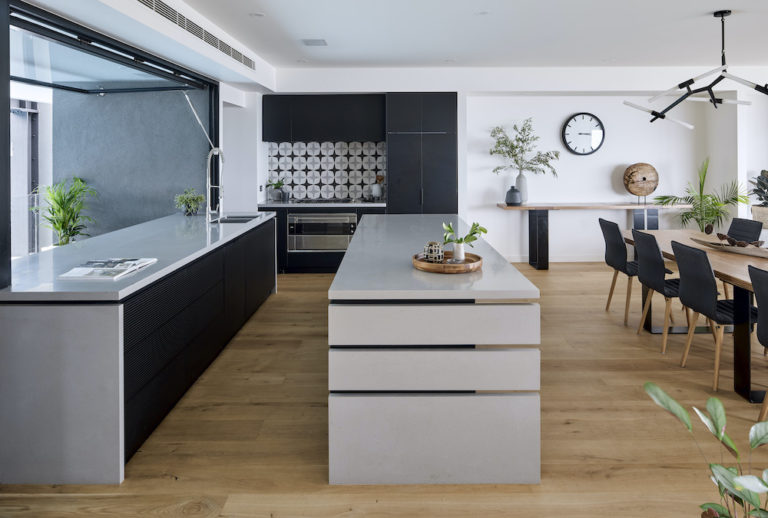 The master bedroom is another standout space. Firstly there's the bedroom details (geometric wallpaper and metallic pendant lights), but there's also a fabulous his and hers ensuite with unique organic shaped mirrors and custom timber vanities. In addition, the view from the shower is pretty incredible too!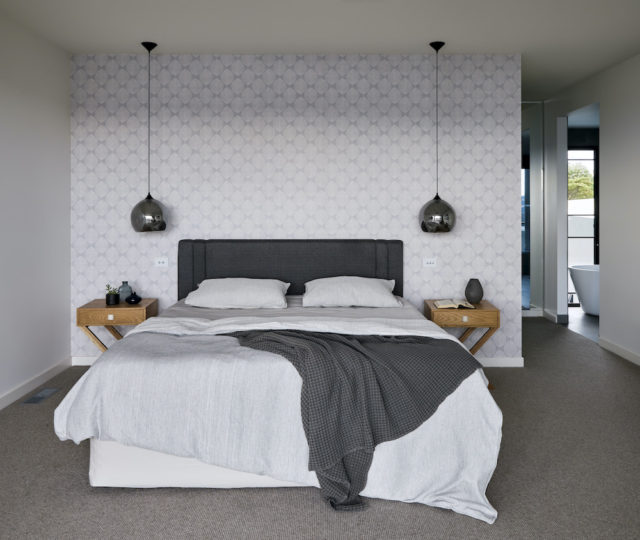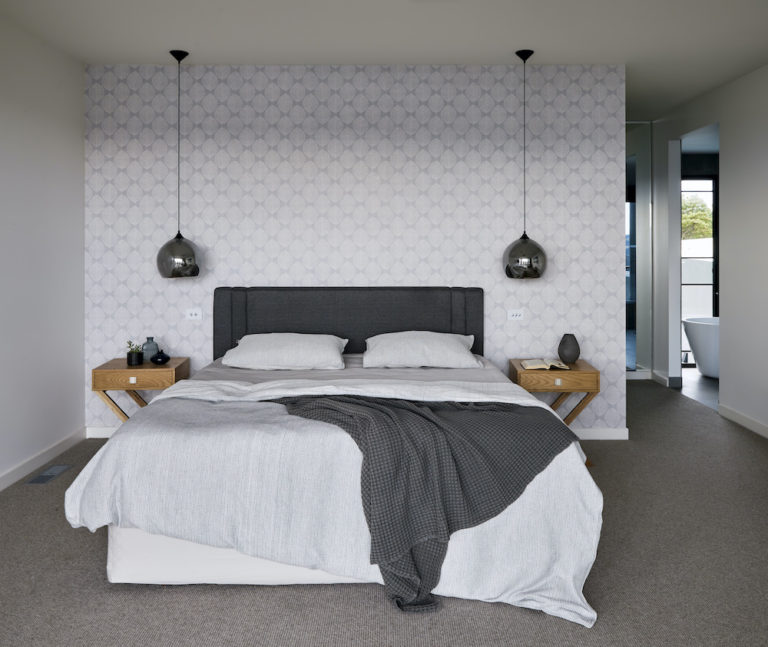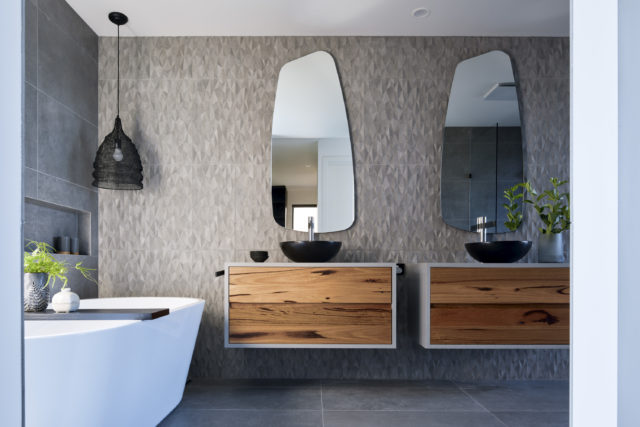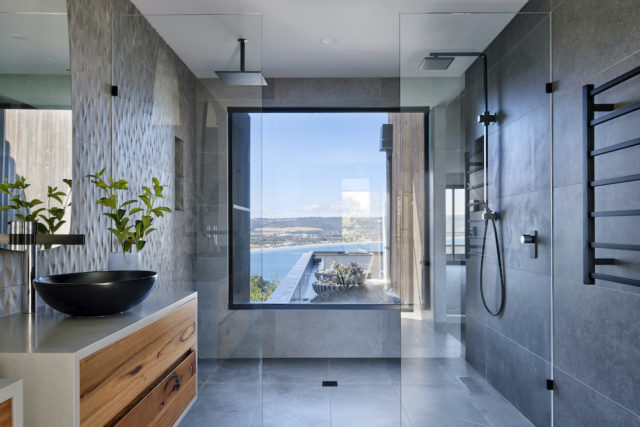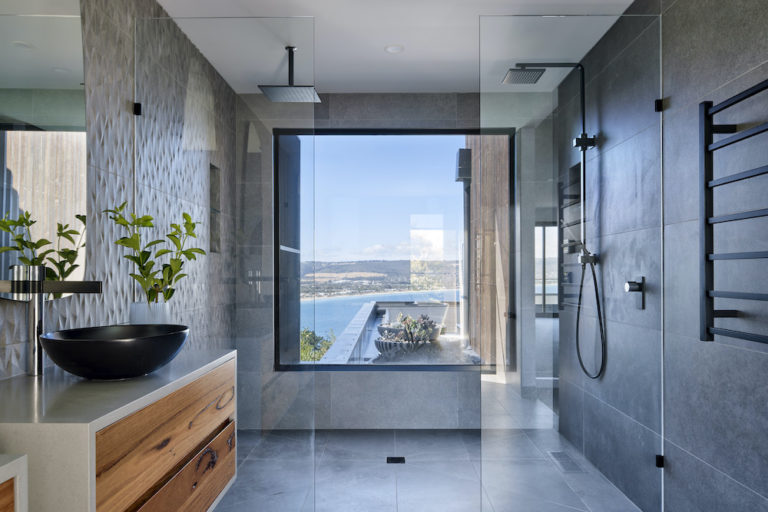 The nearby walk-in robe is a triumph of gorgeous design paired with fabulous functionality.  "Cabinetry design is a real passion of mine. I love considering everything that my clients' want and then taking it to the next level with what they imagine is possible for the space," says Jasmine.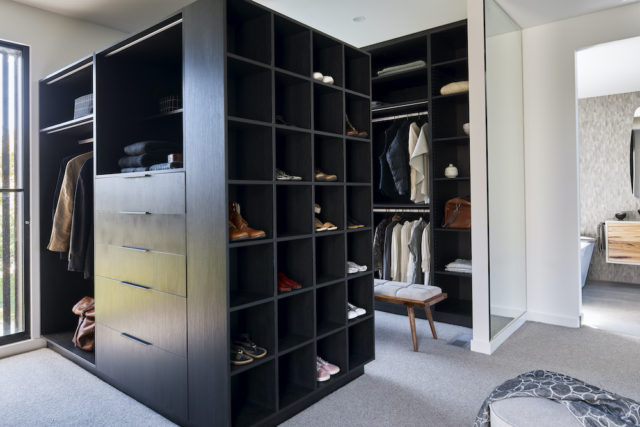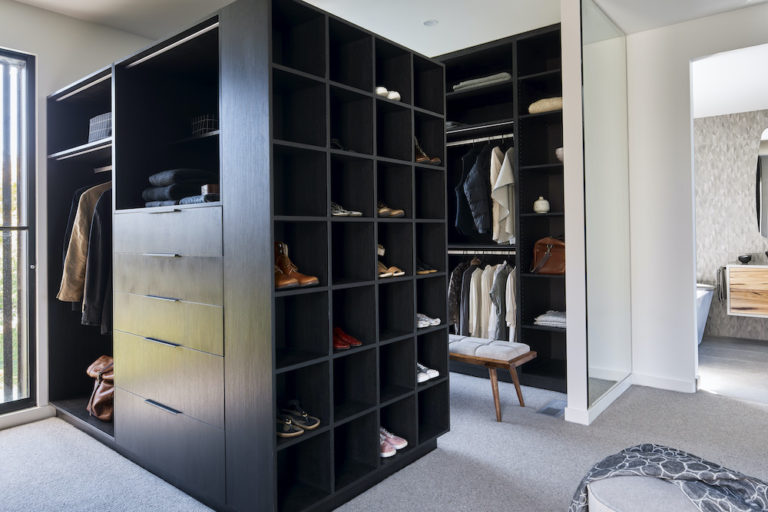 The glass fronted luxury wine cellar is another notable area and it's one that Jasmine designed in what was once an unused space. "A low ceiling space, with no natural light, provided a unique opportunity to create a cellar," says Jasmine of the room that features gorgeous exposed natural brick too.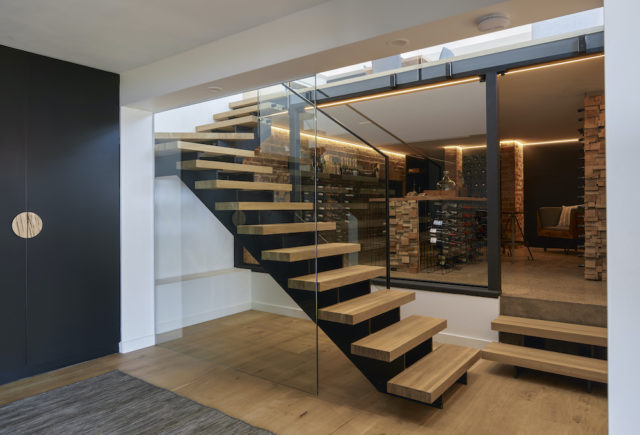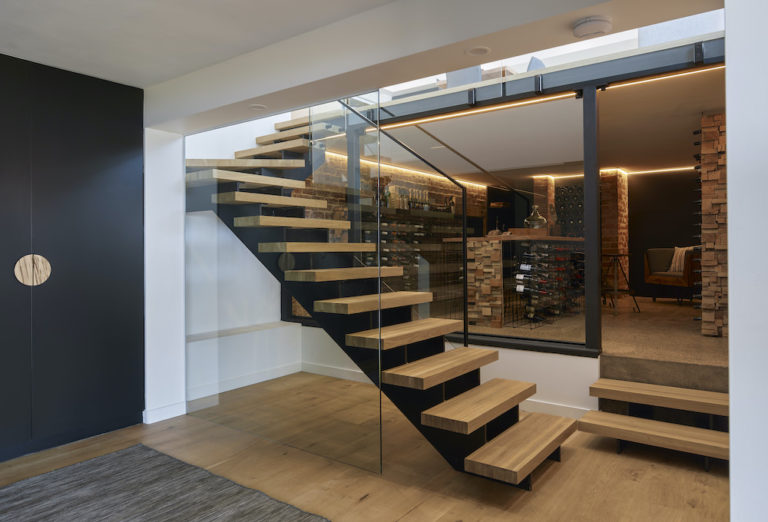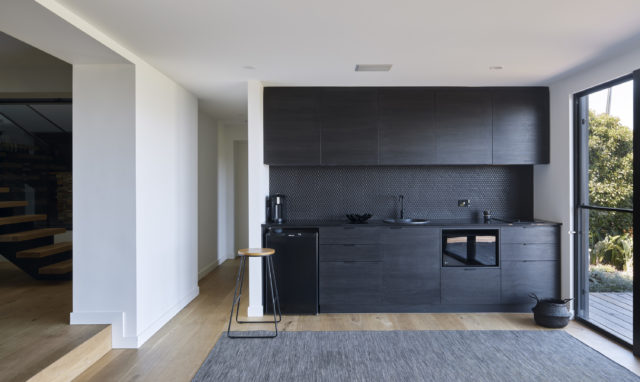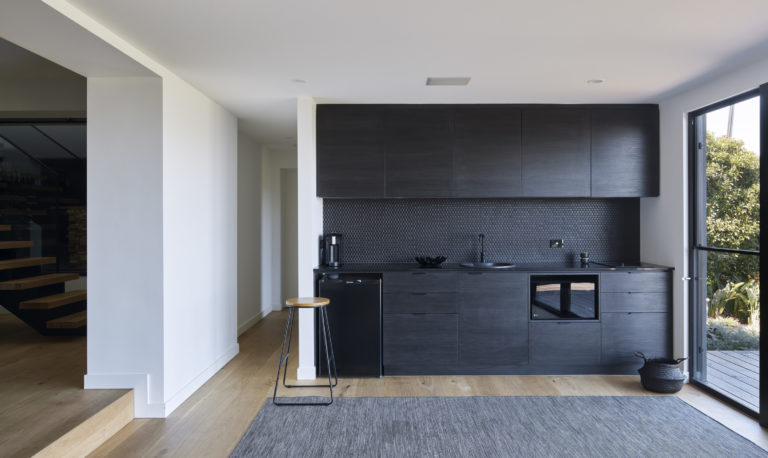 "All in all, the home is a sophisticated take on a beach style. We really wanted to hero the surrounding landscape, and feel we managed it."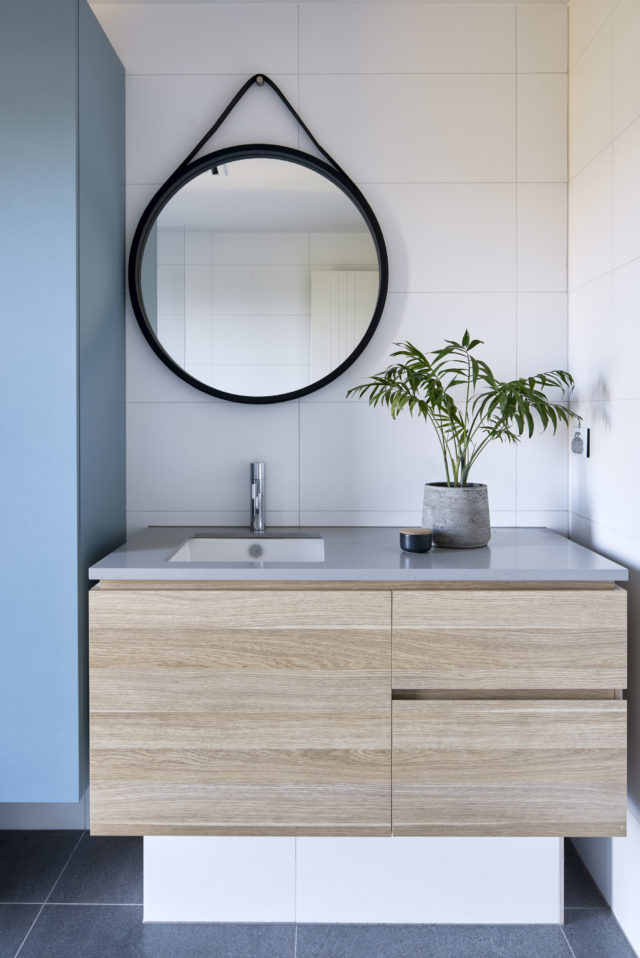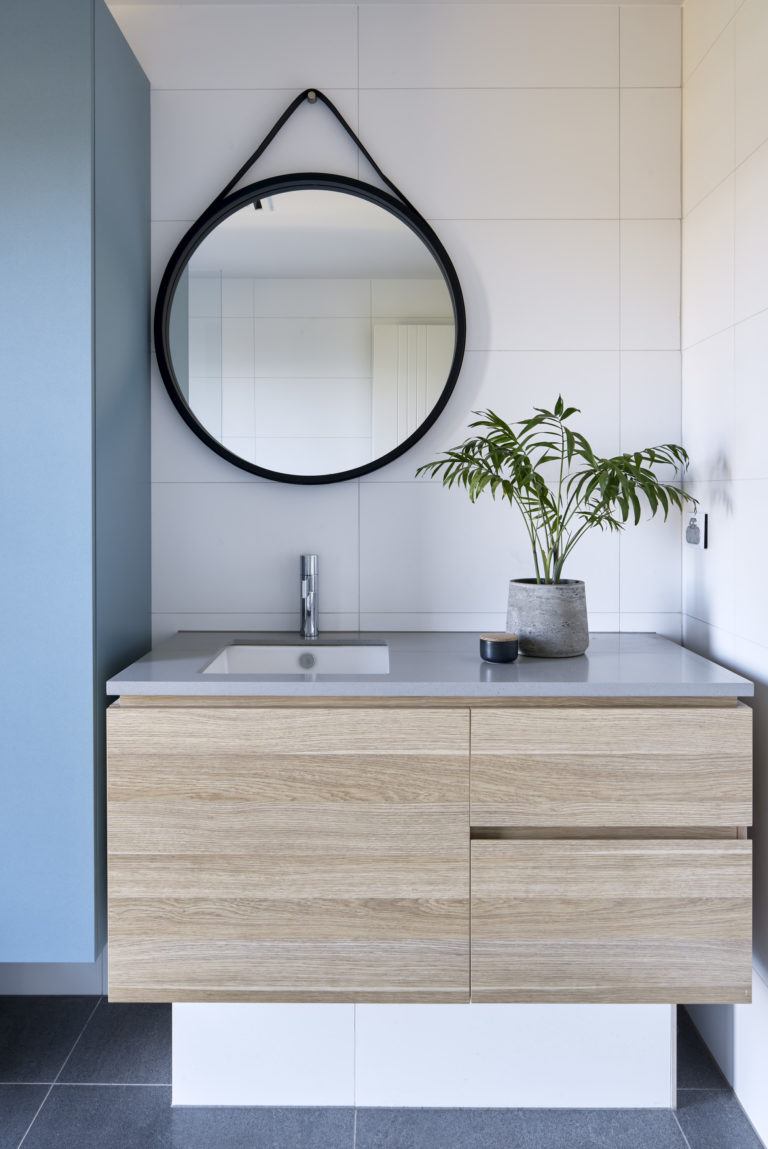 Photography: Jonathan Tabensky
For more on Jasmine McClelland Design | A unique circular VIC beach house