"With curtains for walls and a compact plan, our 4.5 metre radius shack was an attempt at building a vertical hard tent rather than a holiday home," says Austin Maynard Architects' Andrew Maynard of the firm's latest, highly original project that is nestled in wild bush and rugged sand dunes on Victoria's Mornington Peninsula at St Andrew's Beach.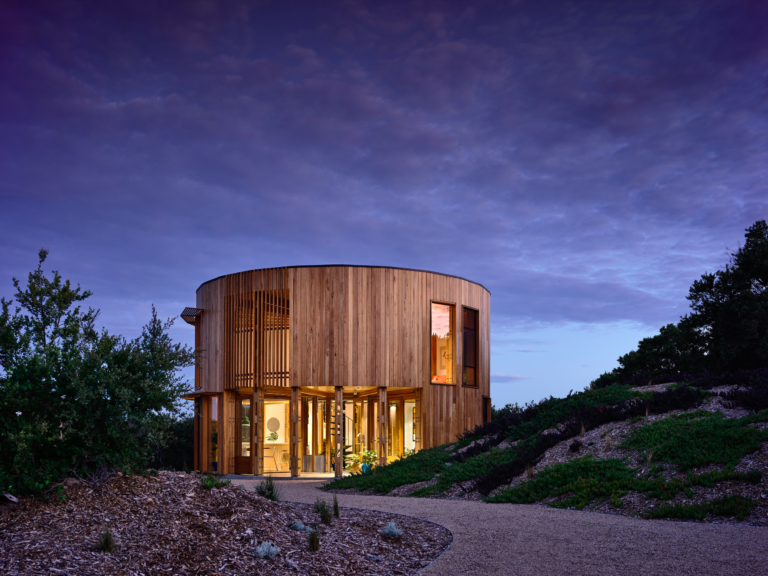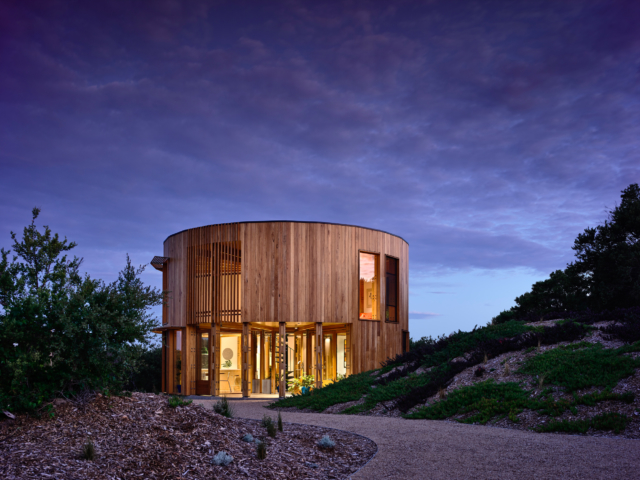 "Australians have some of the biggest houses in the world and holiday houses are increasingly becoming carbon copies of the suburban home.  The owner of St Andrew's Beach House recognised this. He challenged us to design him a 'bach' which is a New Zealand word used to describe a very modest, small and basic shack, or shed," says Andrew of the home that is clad in sustainable timber designed to weather.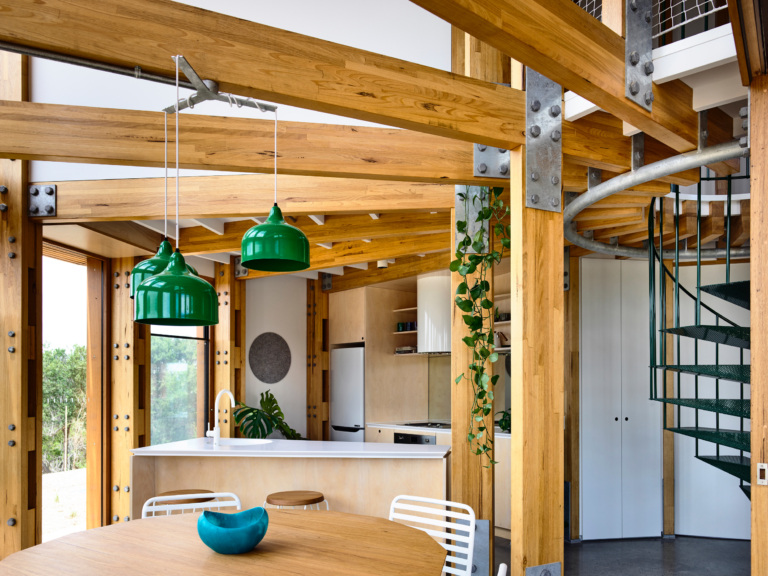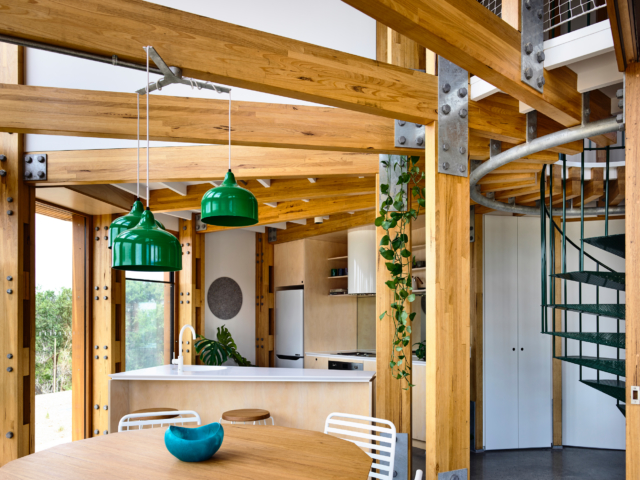 A sleepy spot with nothing much nearby save for a corner store and brewery, the home is serene and secluded and the beautiful coastline is within walking distance. "The owner was fortunate enough to own land abutting national parkland, close to the foreshore and directly within the sand dunes," says Andrew.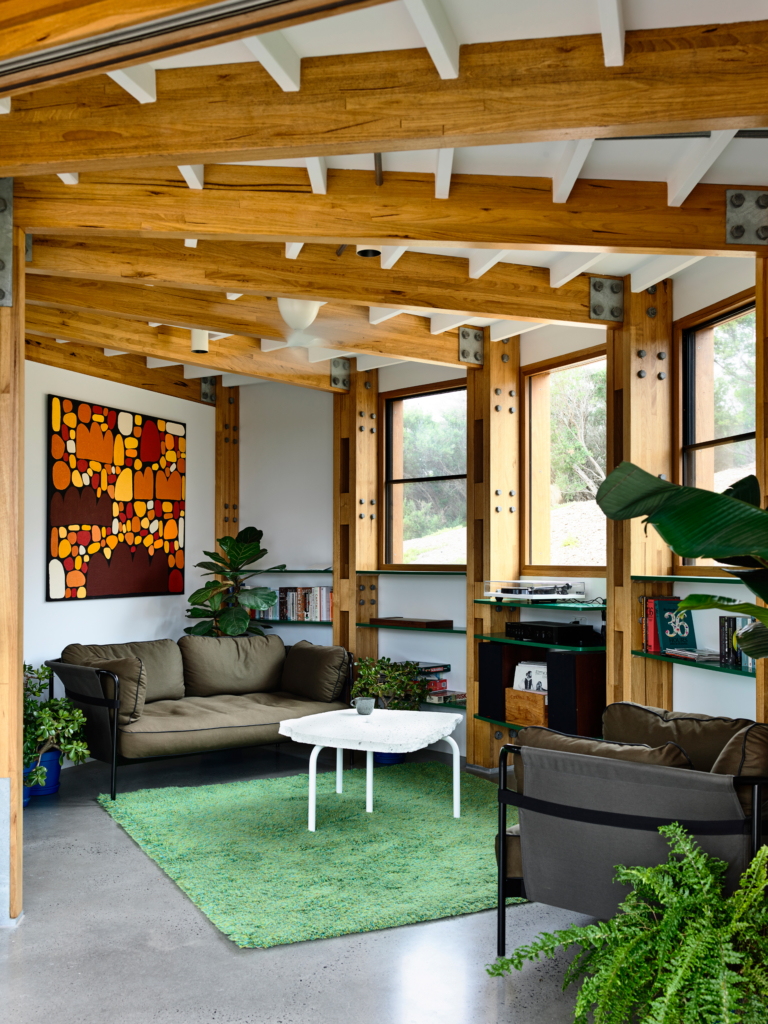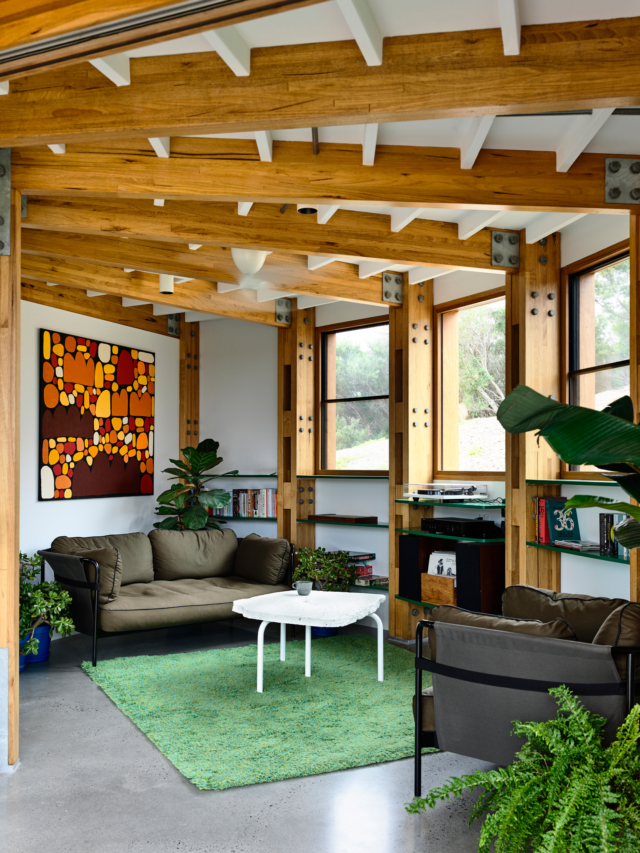 And with no 'front' per se, the two storey home boasts views that extend in all directions. "The shape of the house grew from a response to the views and the simplification of the interior spaces – there are no corridors. Corridors and circulation space are, in our view, a waste. A corridor free home lends itself to a circular design," says Andrew. The ground floor is comprised of a kitchen, living and dining, bathroom and laundry while the first floor houses the sleeping zone – access is granted via a forest green perforated metal spiral staircase that sits at the core.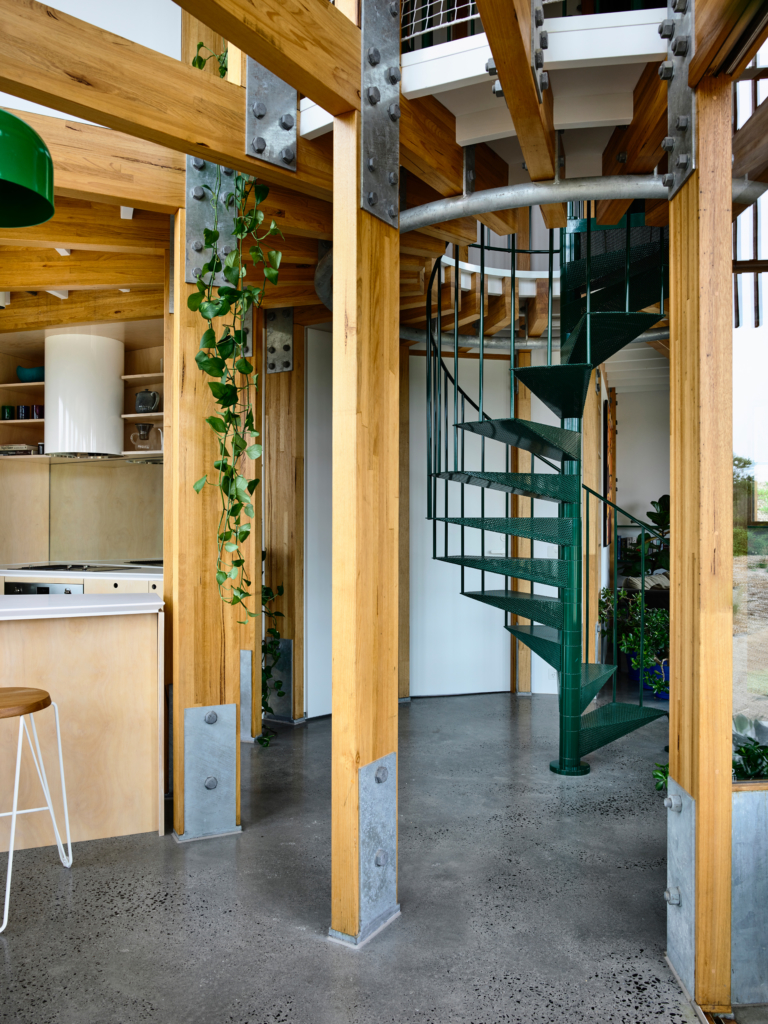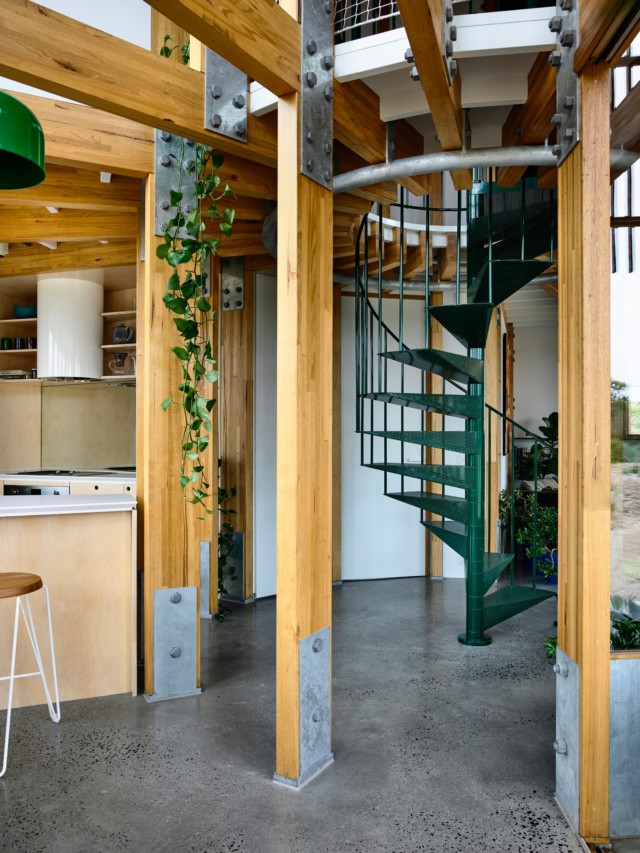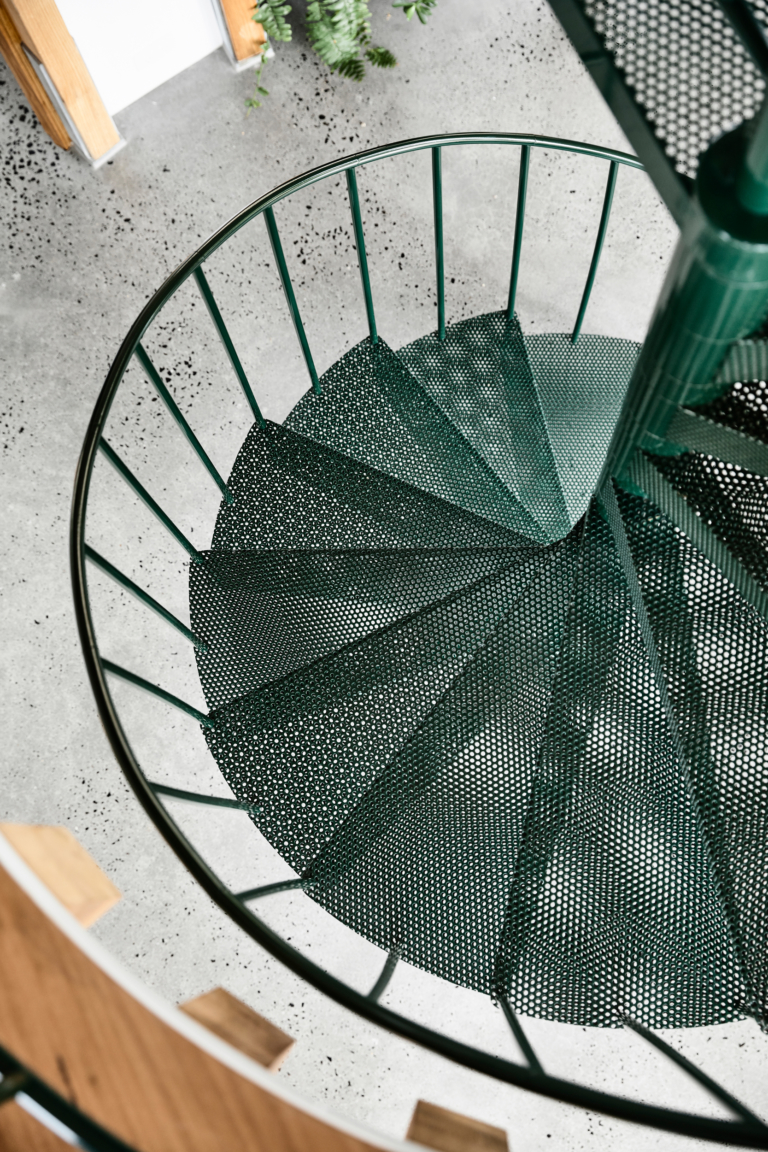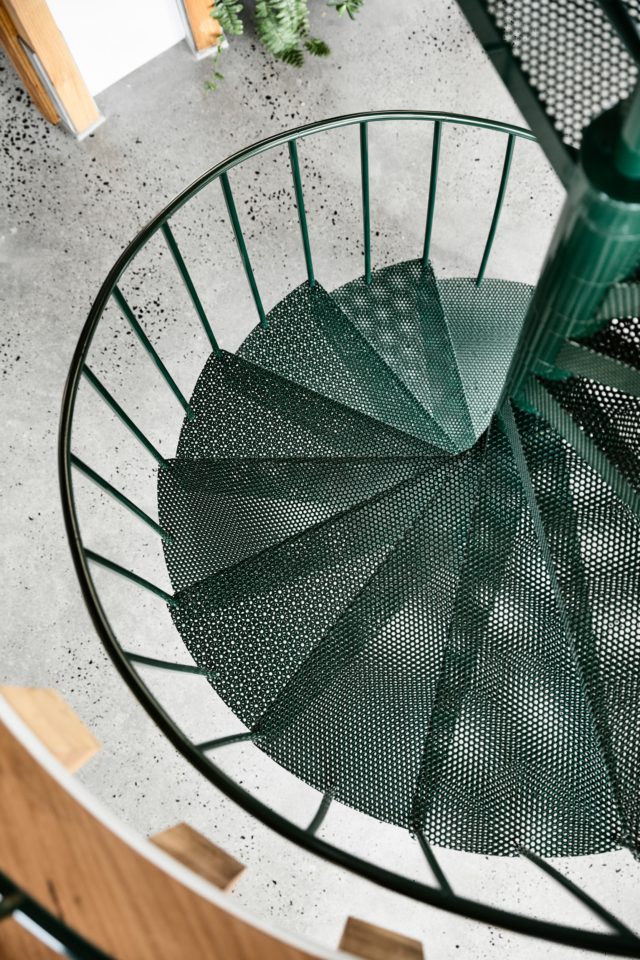 An interesting choice that gives maximum flexibility, the upstairs level is essentially one large bedroom zone separated by curtains. "Rather than design a series of sealed bedrooms, each with ensuite and walk-in-robe, the sleeping zone is informal, casual and relaxed, where floor space is the only limitation," says Andrew.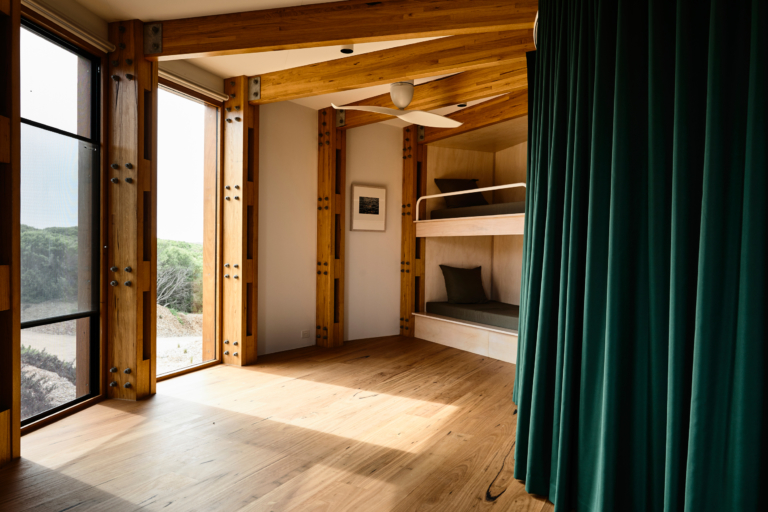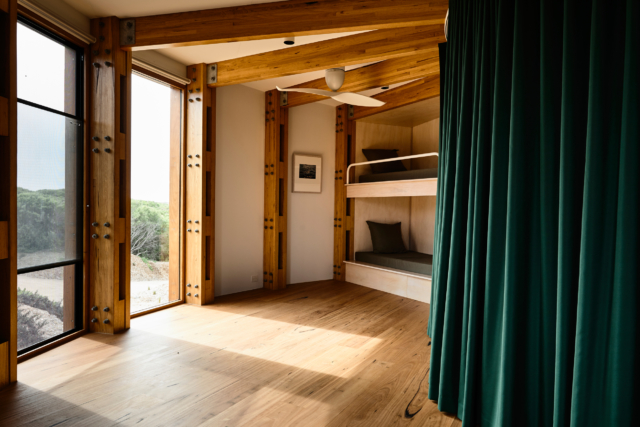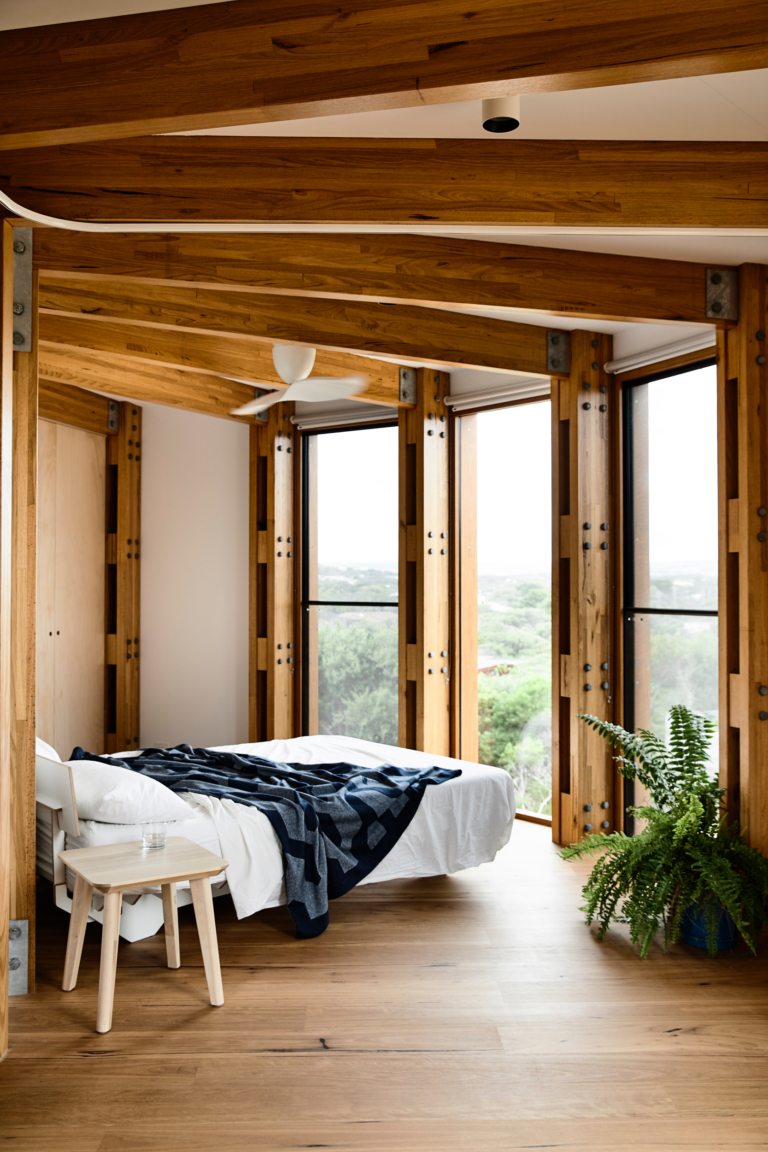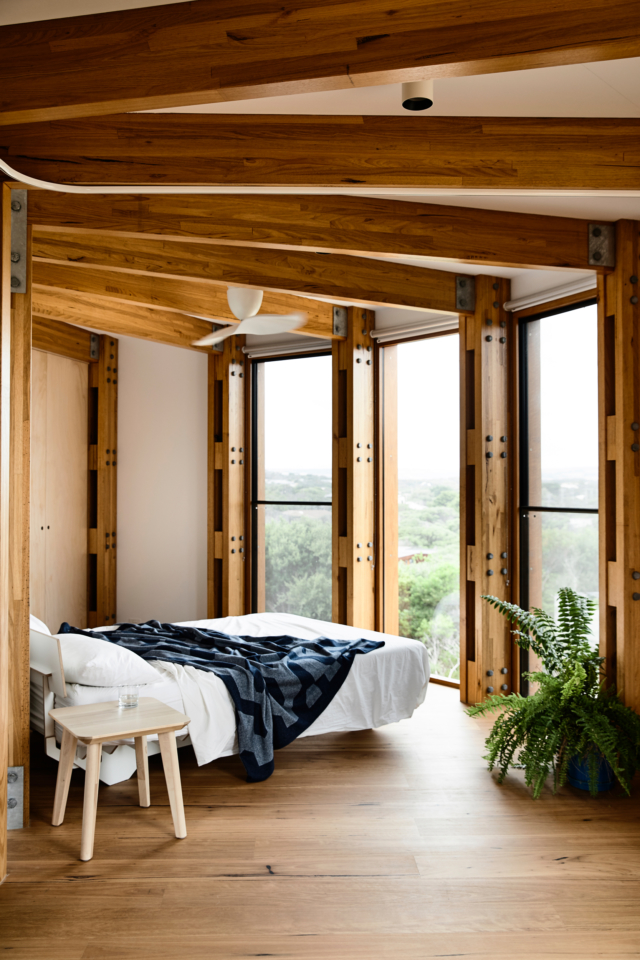 "An open deck area, within the tube, unites the spaces when the bi-fold doors are opened. Most Australians want a deck or veranda,  instead of adding something to the outside, like that of the classic old Australian home, at St Andrew's Beach House the deck has been eroded out of the form itself, creating a two story space that's both outside and inside," says Andrew.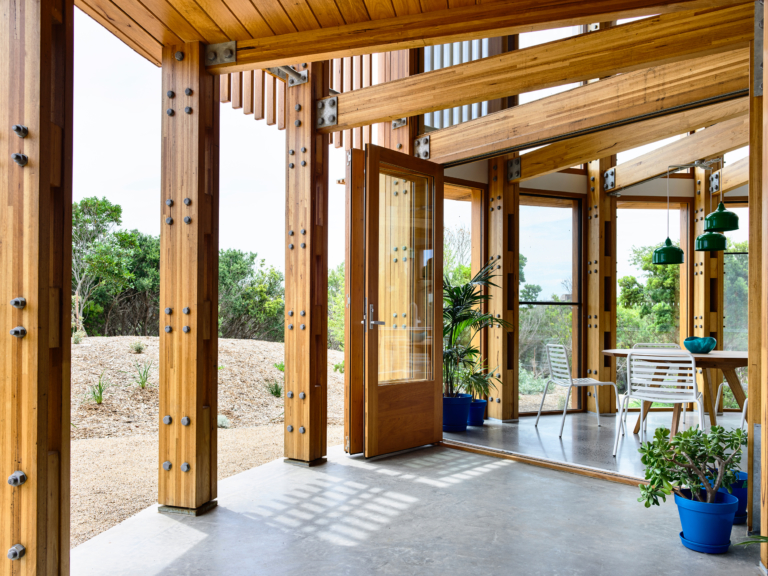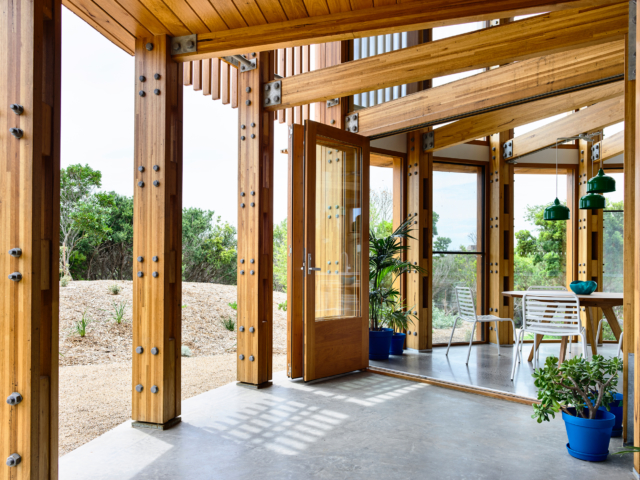 Photography: Derek Swalwell