In what is one of the more unusual architectural reference points we have come across, this incredible Newcastle home is perched high above cliffs and features dramatic balcony detailing inspired by the film Star Wars.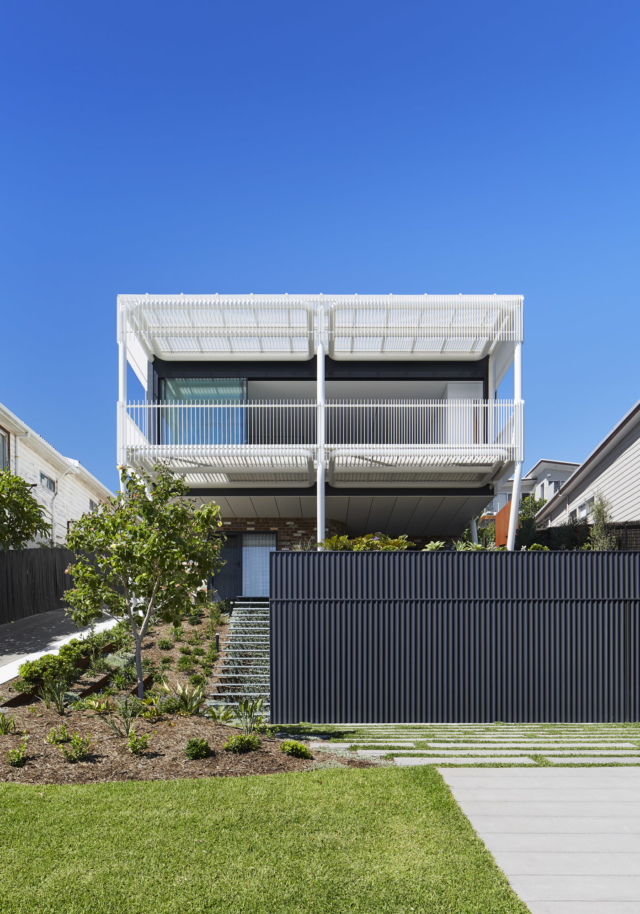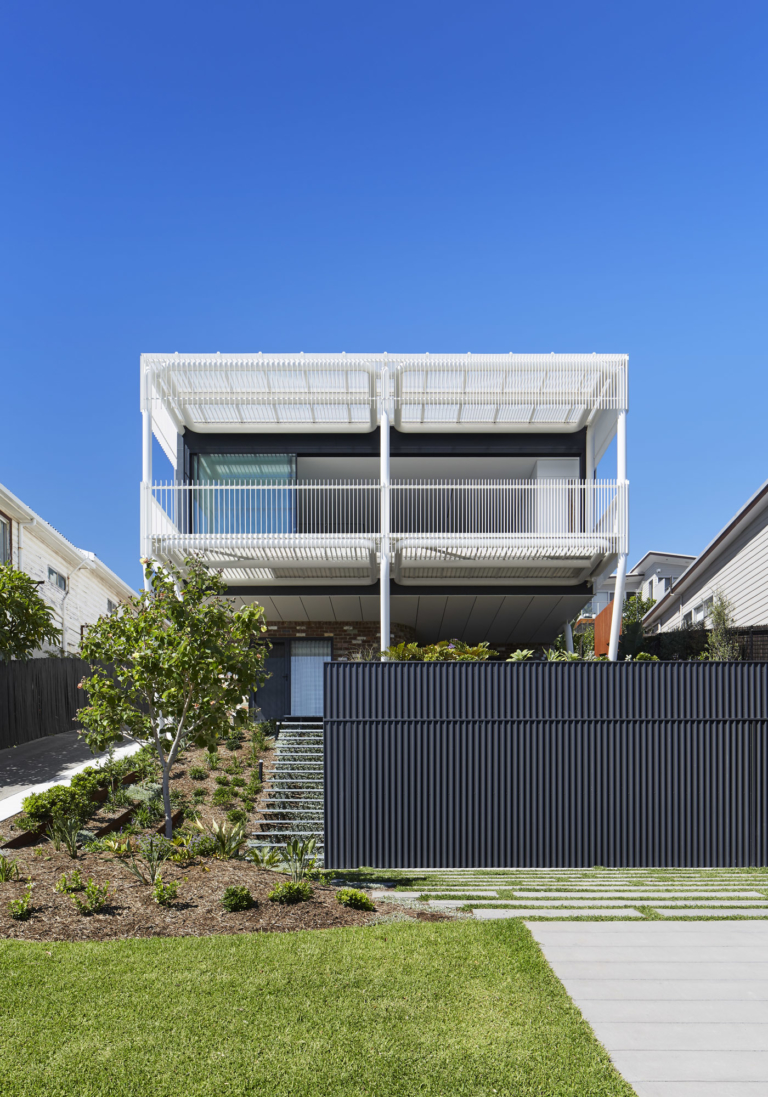 "Inspired by the macrobinoculars in Star Wars: The Empire Strikes Back, the white suspended living zone was designed to bring the views into focus, like a lens, framing the vista. Capping the end is a light and transparent balcony, with all five sides – the fibreglass floor and linear arrangement of the battened ceiling, balustrade and sides, drawing the eye out" says the project's architect Andrew Maynard of Melbourne's Austin Maynard Architects.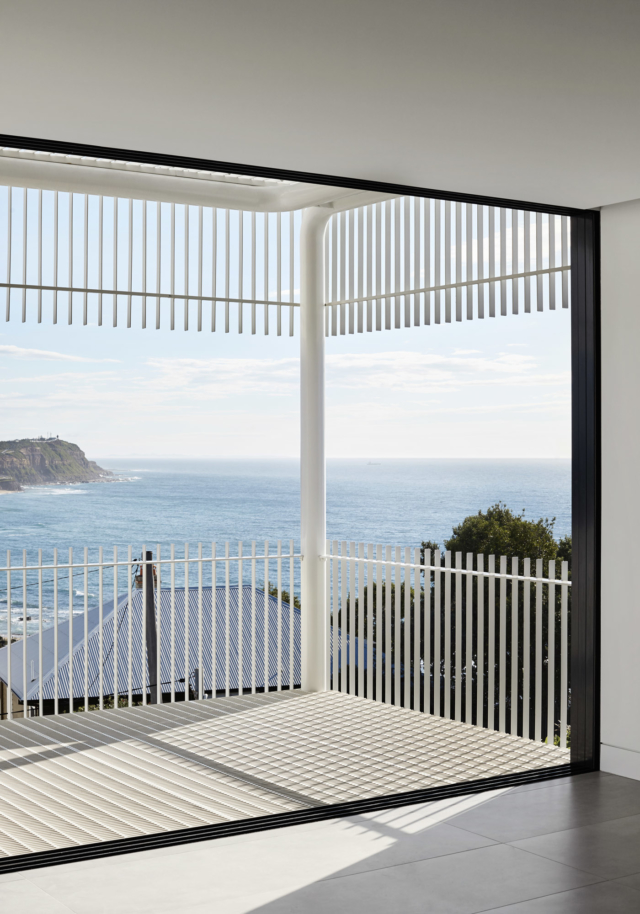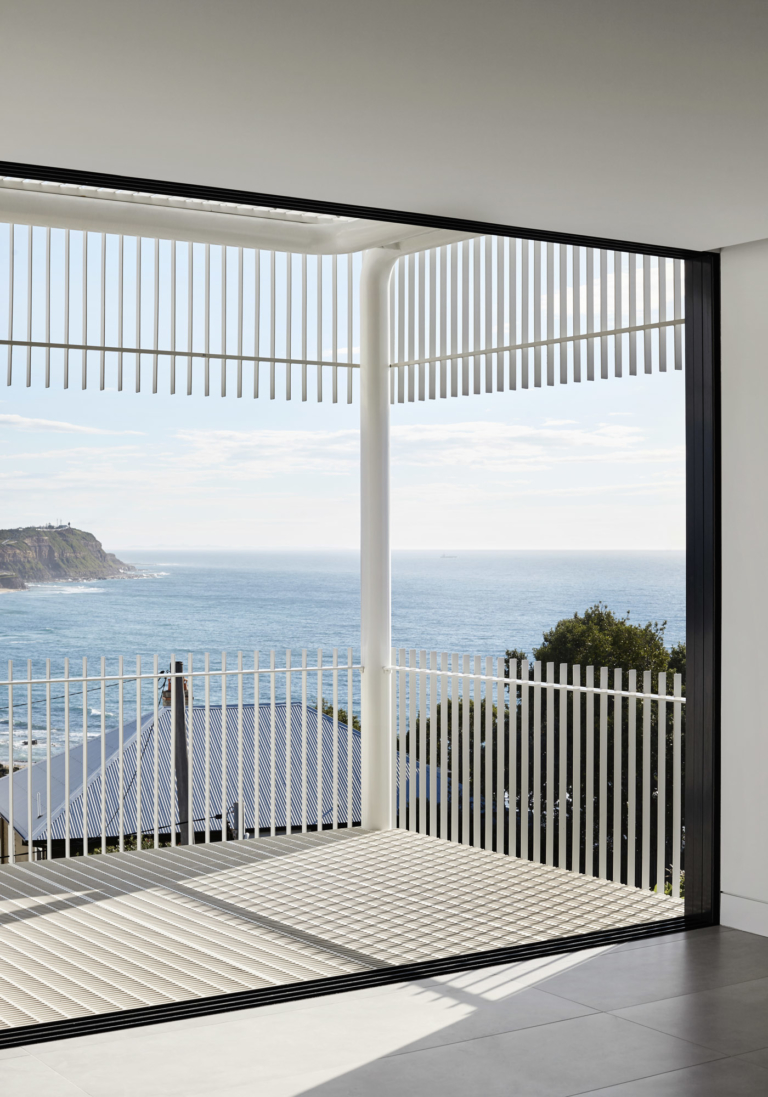 Set metres from the ocean cliffs of Merewether in Newcastle, the project is Andrew's first outside of Melbourne. Unable to save the original dilapidated house on the block, a new home was commissioned by the owners, a retired couple whose only request was a window with a view. There's nothing like overdelivering!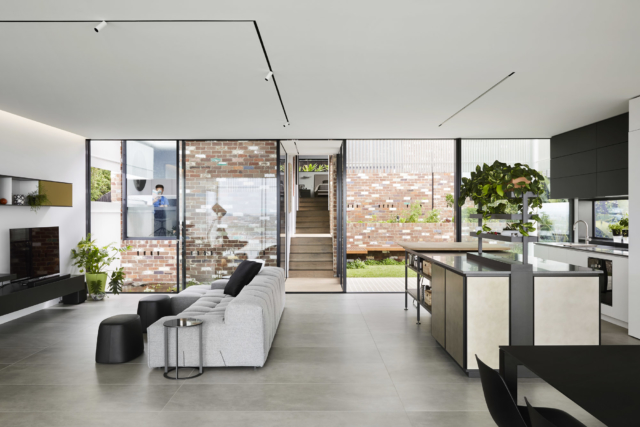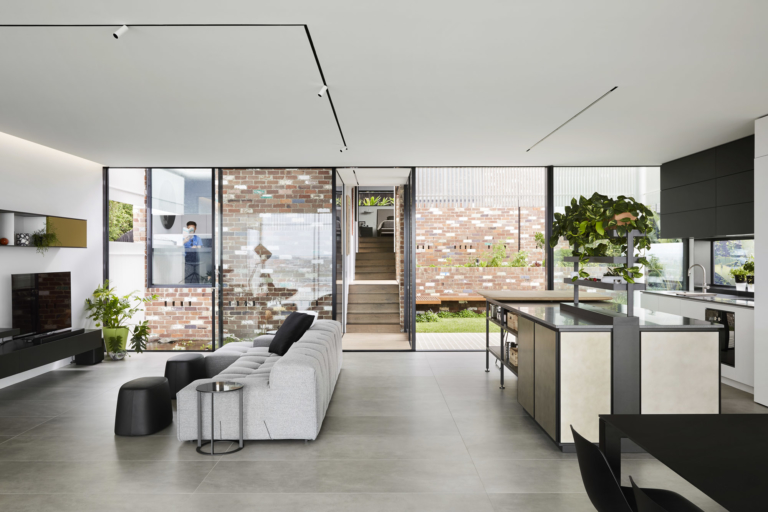 "The varying heights created the opportunity for multiple platforms to view the expansive outlook over the ocean, the Merewether Ocean Baths, and the city of Newcastle," says Andrew of the view that is captured from almost every space inside and outside the home.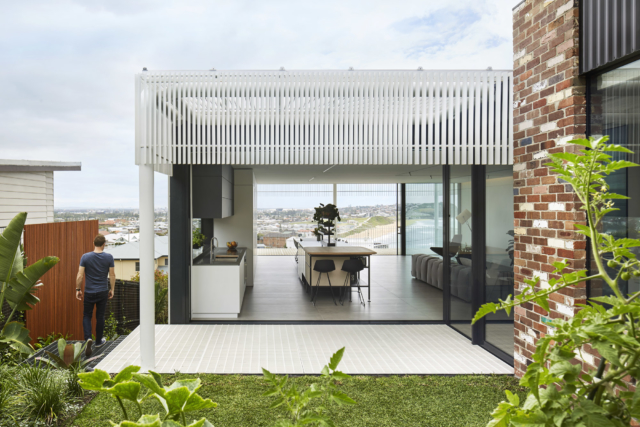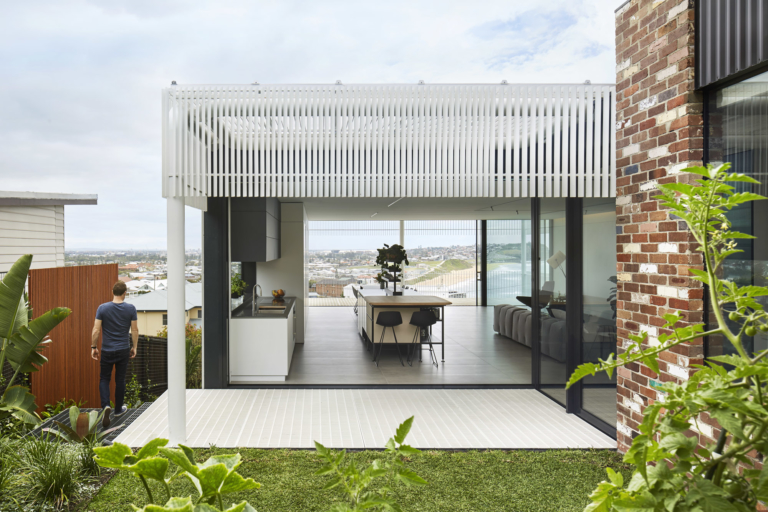 Set across three levels, the home works cleverly with the topography of the site. "Stepping down a steep gradient at three levels, the house works with the landscape as it terraces down the hill towards the street. The garage is buried at the base of the property, with the entry path and garden weaving beside, up and over the top, through the green roof," says Andrew.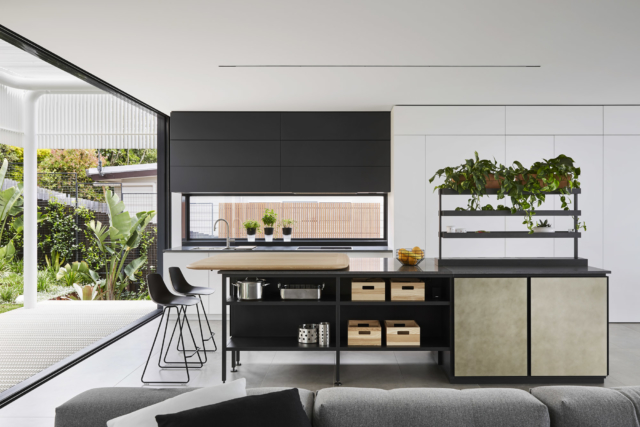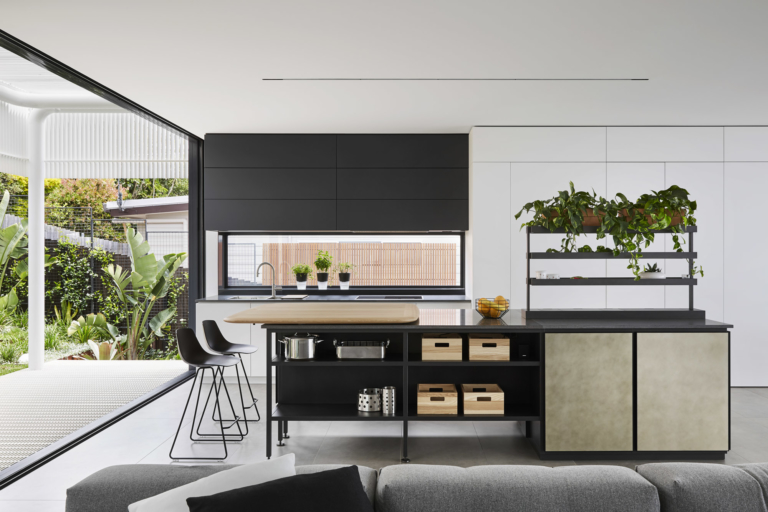 A unique design feature, the top floor (which houses the kitchen, living and dining areas) appears to be propped on top of three giant white steel 'paperclips. The level below houses two bedrooms and a bathroom and the back of the block contains the parent's bedroom complete with walk-in robe, ensuite and study. "In the garage a lift provides direct access to all three floors, concealed within the kitchen cabinetry at the third-floor level," says Andrew.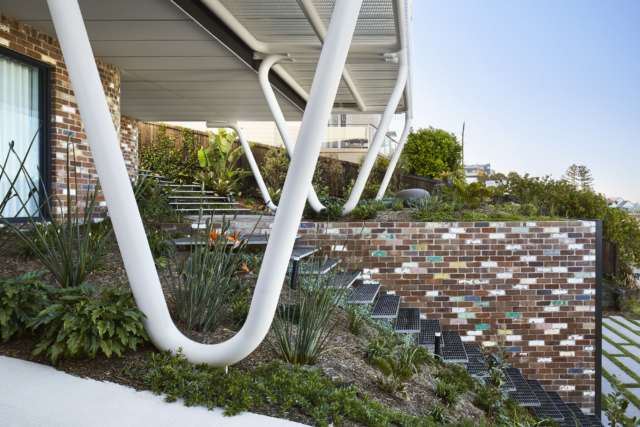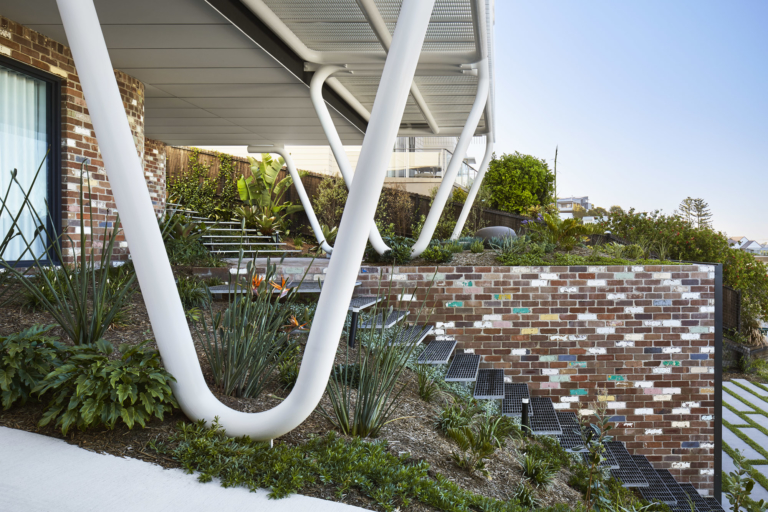 "Build a house in front of an ocean and everything becomes about the view. The house is situated on one of the most sought after streets in Newcastle. It's quiet, high up and every house on the street strains to capitalise on the incredible vista, often at the expense of someone else," says Andrew.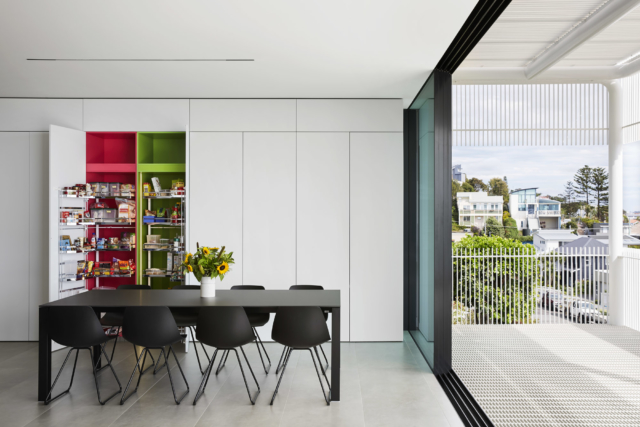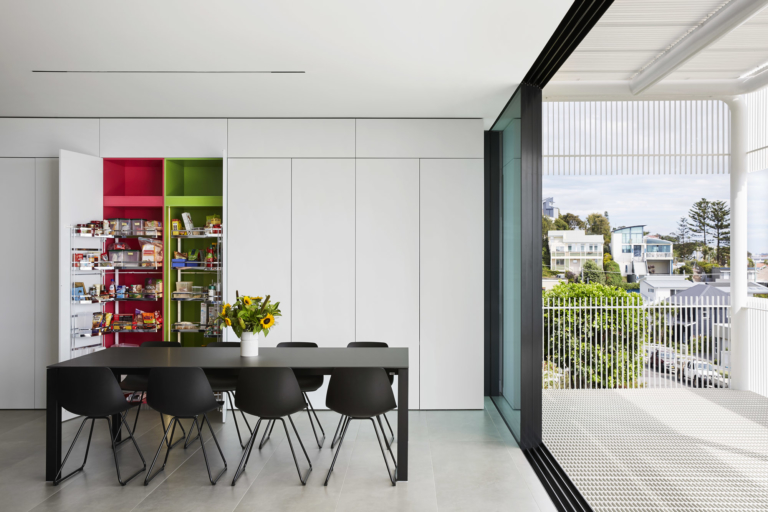 The generous design means that it nestles into the hillside and doesn't impact the surrounding views any more than the original home on the site. "Where the roof of the original house was pitched, the new house has a lower flat roof, giving the neighbours at the rear more ocean to look out on," says Andrew.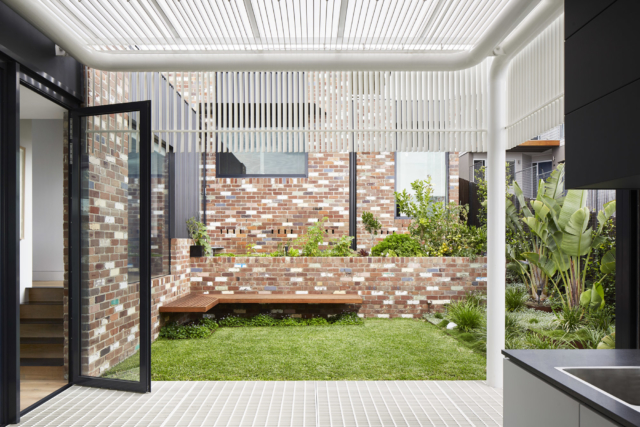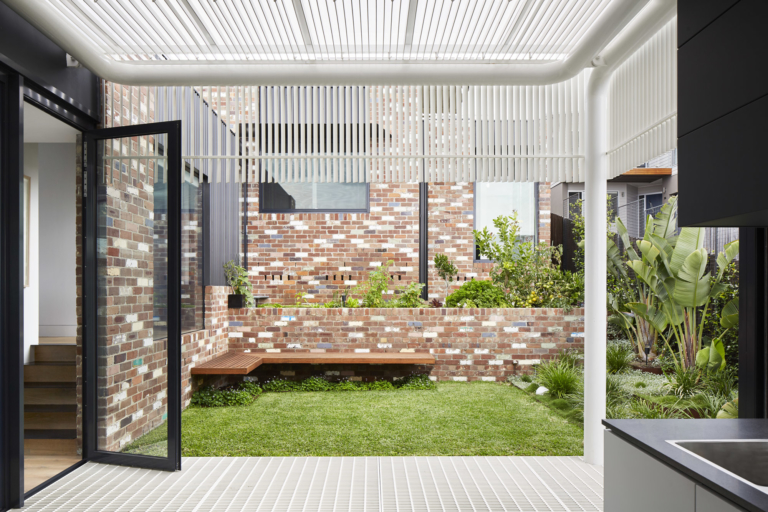 Photographer: Tess Kelly