Maxwell & Williams headed to the newest property from stylist Lynda Gardener in country Victoria, to shoot their latest tableware for their latest Your Style, Your Way campaign. They gave us a peek behind the scenes and shared some great table and food styling tips.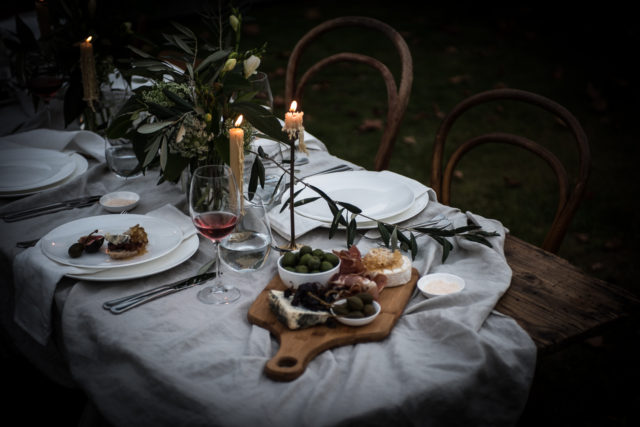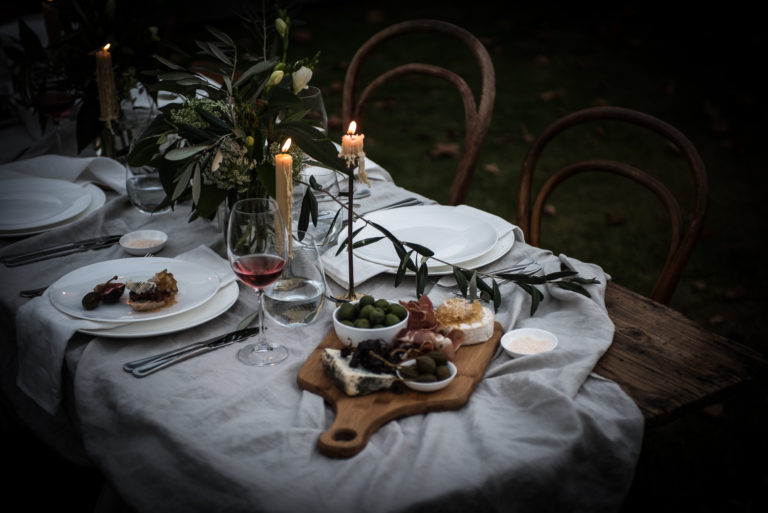 Stylist Stephanie Stamatis (aka Stephanie Somebody) , food stylist Cassandra Morris and photographer Lauren Bamford, worked their magic at The Estate, Trentham.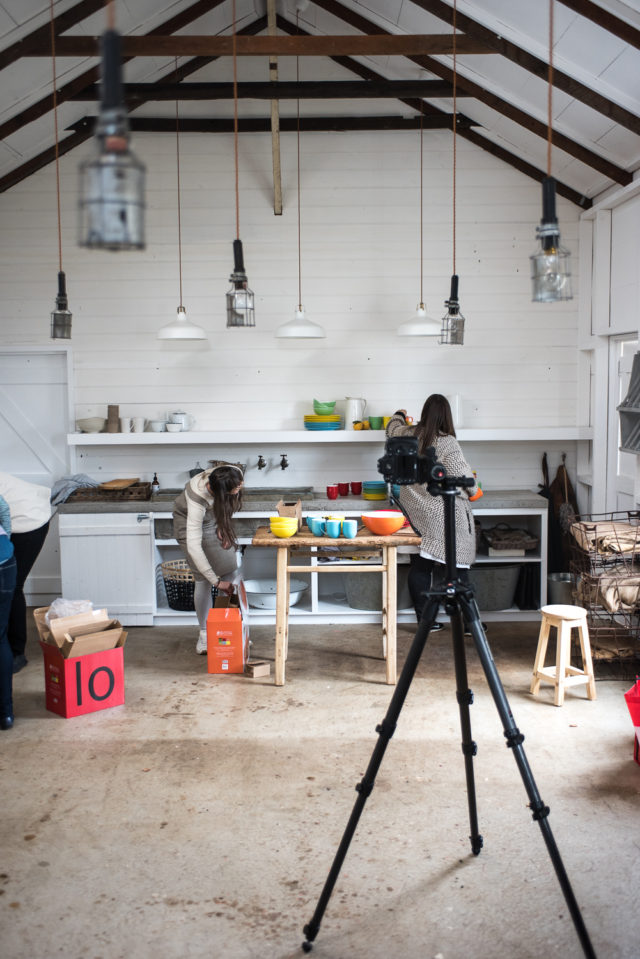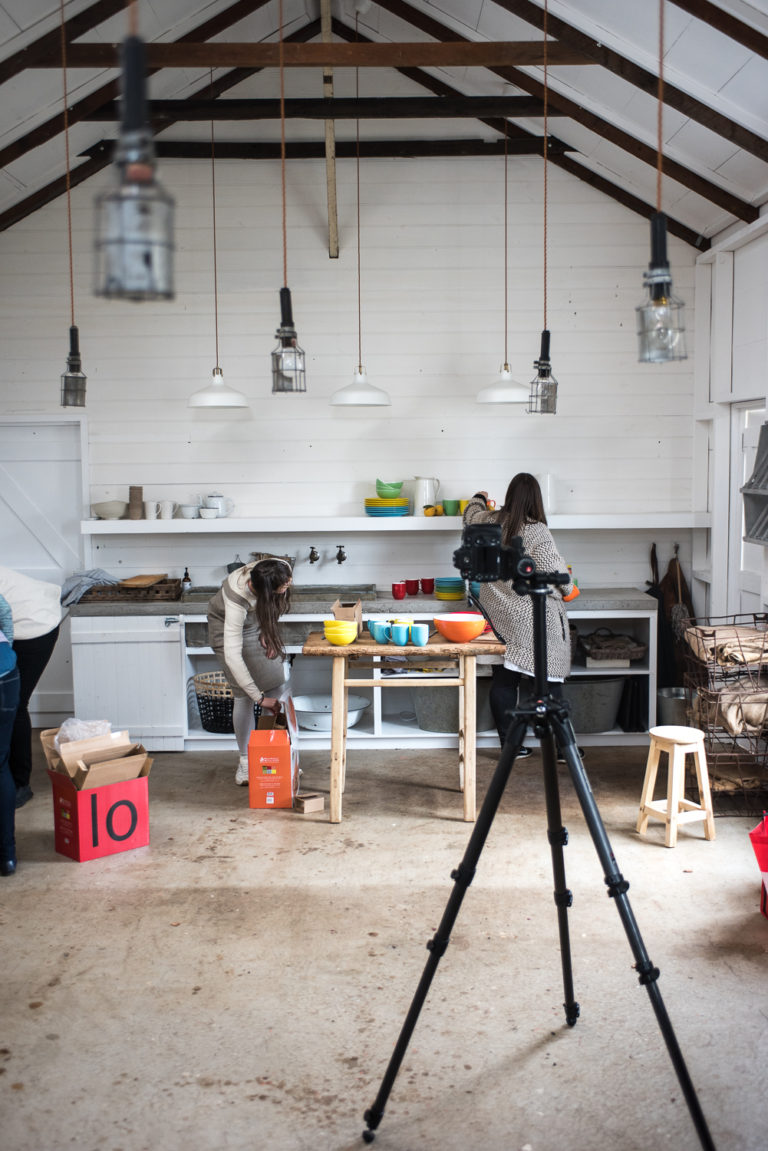 We asked food stylist Cassandra Morris for her top tips…
What are your favourite ways to use food as style accessories? Being a baker, cakes are my way of using food as a style accessory; a beautifully decorated cake, arranged with foliage and flowers sitting on a ceramic cake stand in the midst of dessert table laden with sweets. You can't help being drawn to that table as soon as you walk into a party or event and be enticed by it all.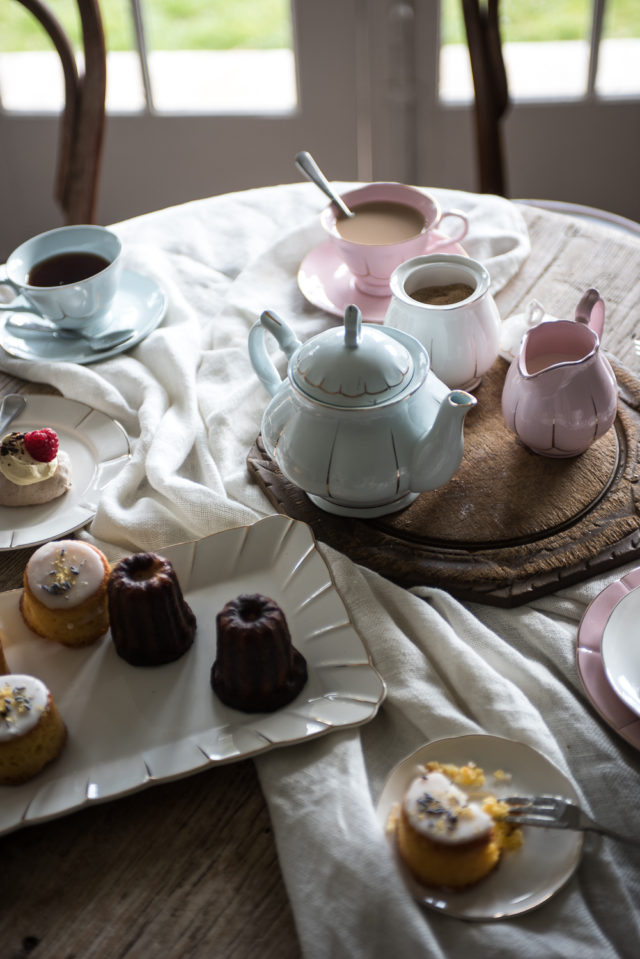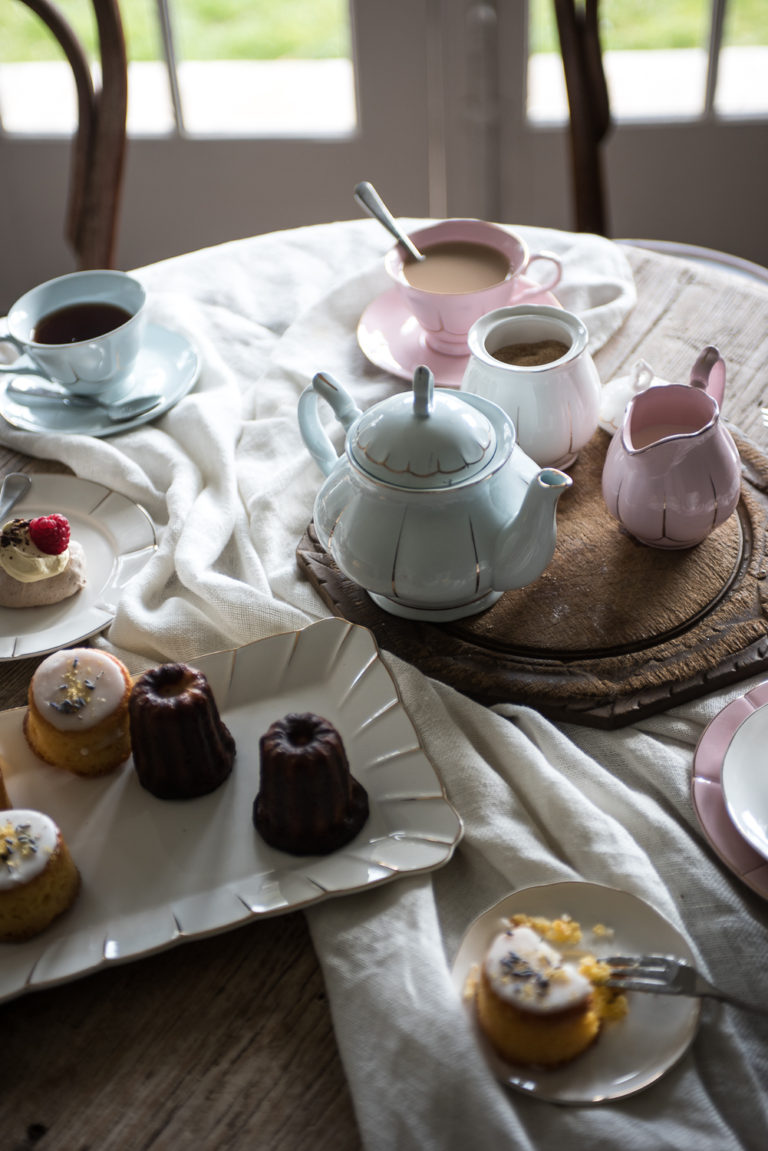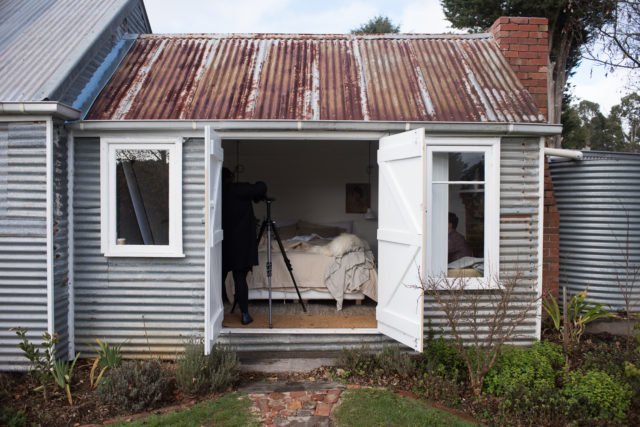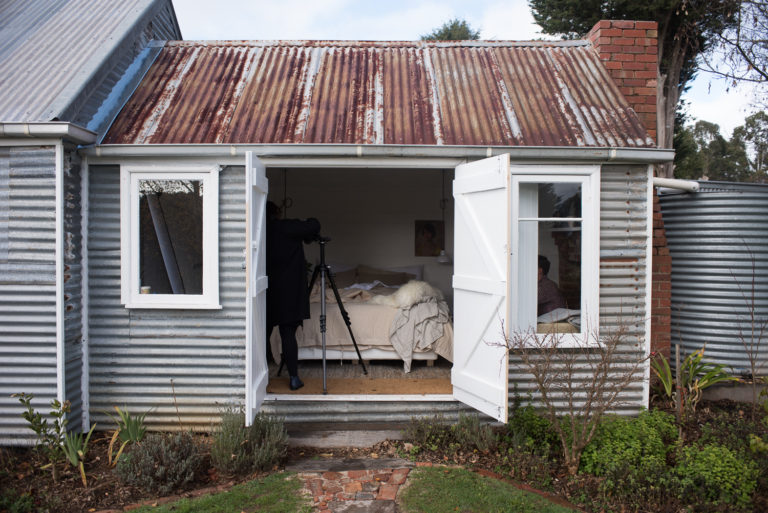 How can food be plated differently for different occasions? If I was hosting a casual party then I would be more likely to do a grazing table that guests can eat from at their leisure throughout the evening. Think a yummy selection of different cheeses, cured meats, fresh fruit, Sicilian olives, quince paste and honeycomb. Then add some fresh sourdough and crackers and that's my go to. If I was hosting a dinner party, my style is more share plates. I think there is more conversation based around these types of meals; you ask more questions. I'd still use nice crockery and serving bowls placed in the middle of the table.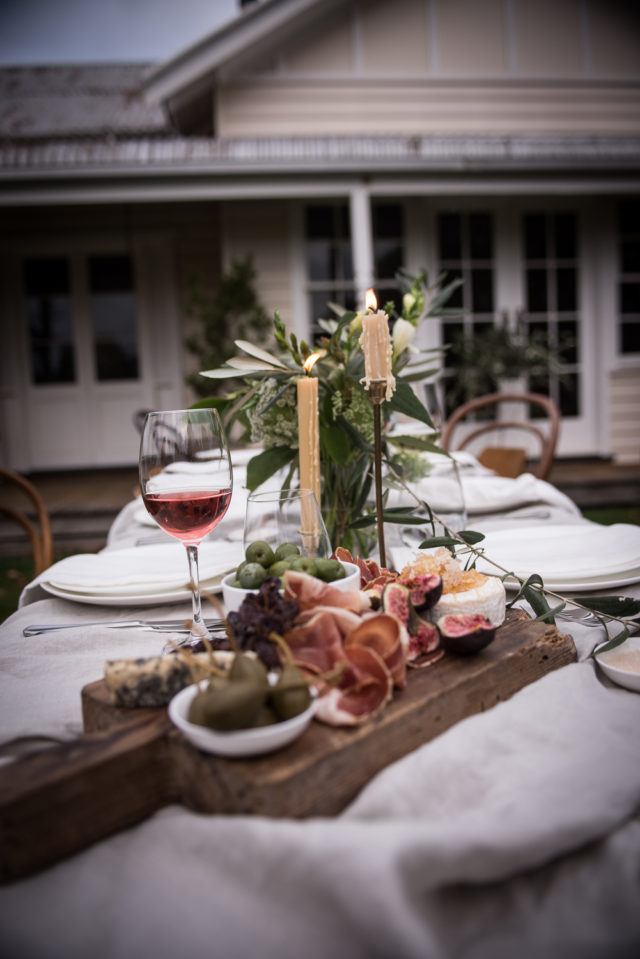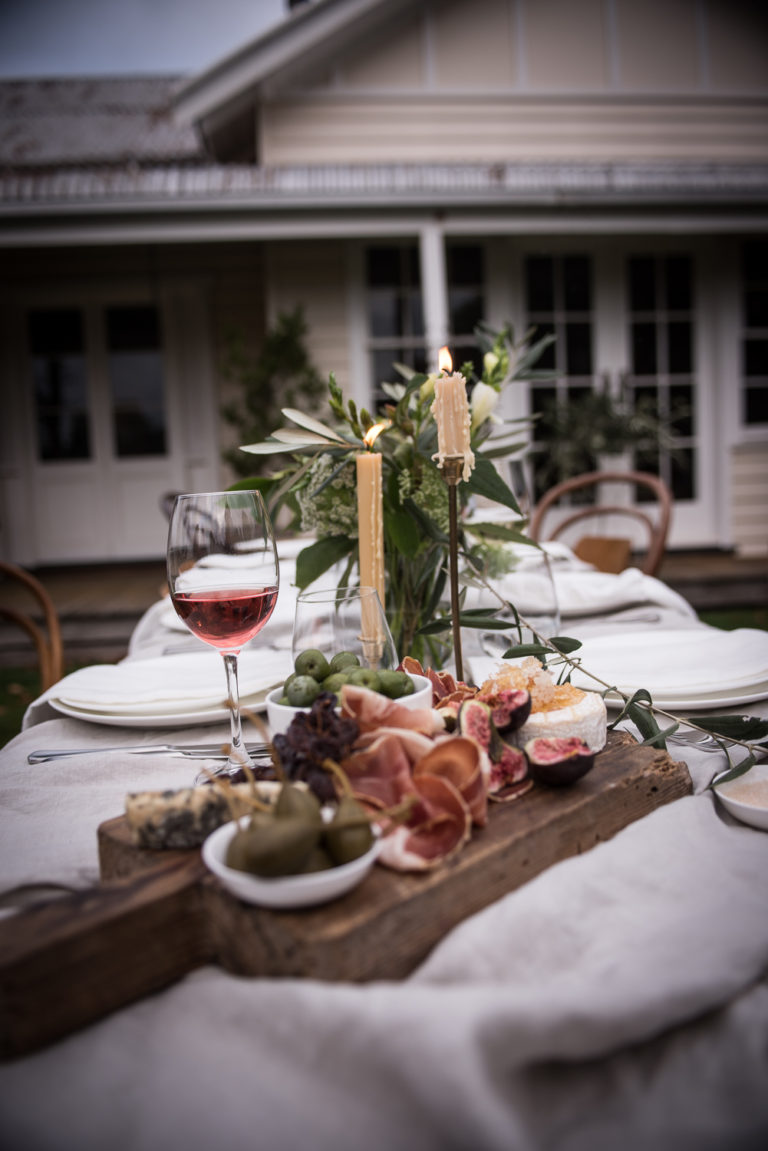 What tips do you have for people who want to create beautiful looking cakes and desserts? I'm all about keeping it simple and adding foliage or flowers to beautify a natural looking cake. My favourite cake combination is spiced pear and cardamom with an espresso butter frosting. With desserts, I like to use seasonal produce keep it simple but packed full of flavours, think a yummy plum crumble with loads of custard.
What do you look for in dinnerware and glassware to bring your recipes to life? I like simple classic white pieces that don't date and allow the food to be the centrepiece. If I was hosting a high tea, more fine china and tea cups.
Stylist Stephanie Stamantis shared how she gets her inspiration to bring products to life in a photoshoot:
"The inspiration firstly comes from the product and identifying what lifestyle we are trying to convey, and then I will do some research on how to best hero our product. I love to be able to make the product mesh seamlessly into the final shots, but also look for ways to introduce texture and colour palette to the overall styling.
"All of the additional props for a photoshoot are selected to support the hero product and I am always careful that they don't outweigh what we are trying to sell. I like to add props that sit naturally with the hero and make it look as if it is in use, removing anything that is unnecessary or does not make sense."
Browse products and find your local Maxwell & Williams stockist.