This Bloggerati Getaway is proudly sponsored by Dubai Tourism
Of course, in Dubai, of all places, you get used to hearing things are the biggest, best or most expensive, but I can't deny I was excited to stay at the world's tallest hotel accommodation (marketer's dream that I am). From the outside, once you get far enough back to appreciate it, the two towers sparkling in the sunshine are seriously impressive. But inside is where it really gets my interiors vote.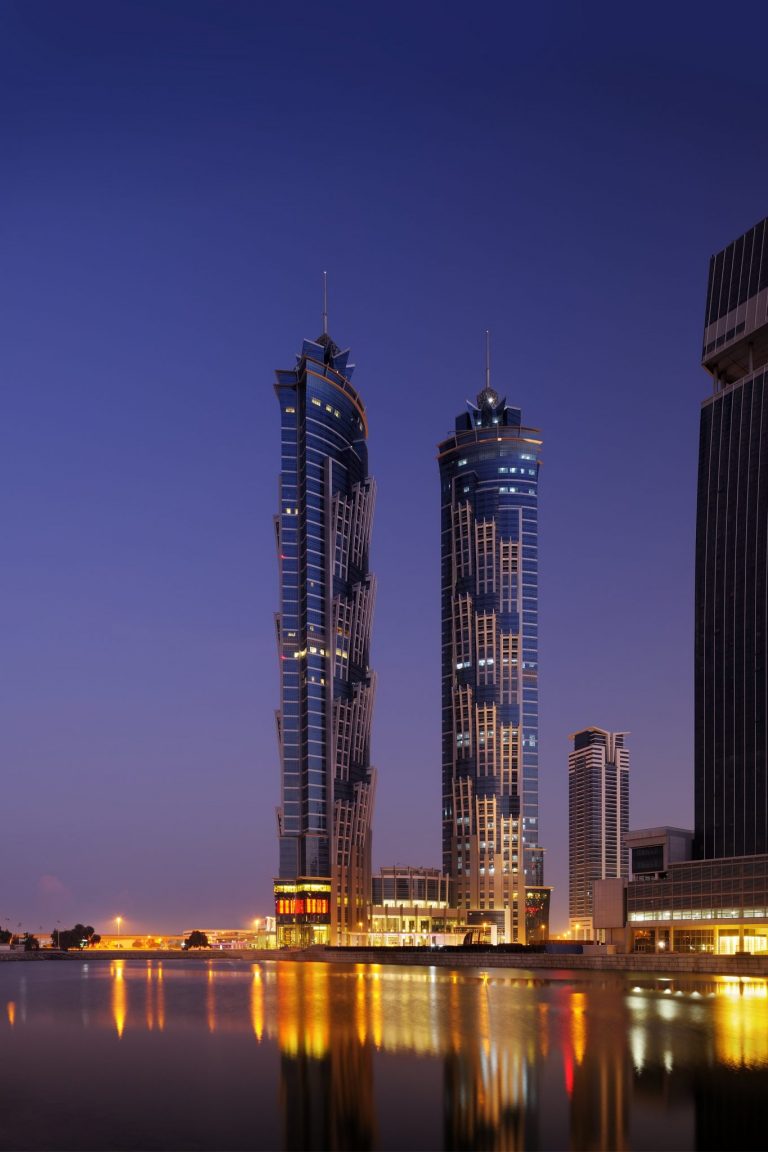 The JW Marriott Marquis impresses on so many levels, including level 43 (indulge the pun), where I stayed, and had a water view. On arrival, after 14 hours on a plane with little sleep, my heart leapt when I saw the amazing tub. I'm a hardcore bath lover, so often disappointed with new hotels who don't see the need for baths anymore, so I always approach the bathroom with a little trepidation! But no, this bath was one of the best and just what my aching back needed!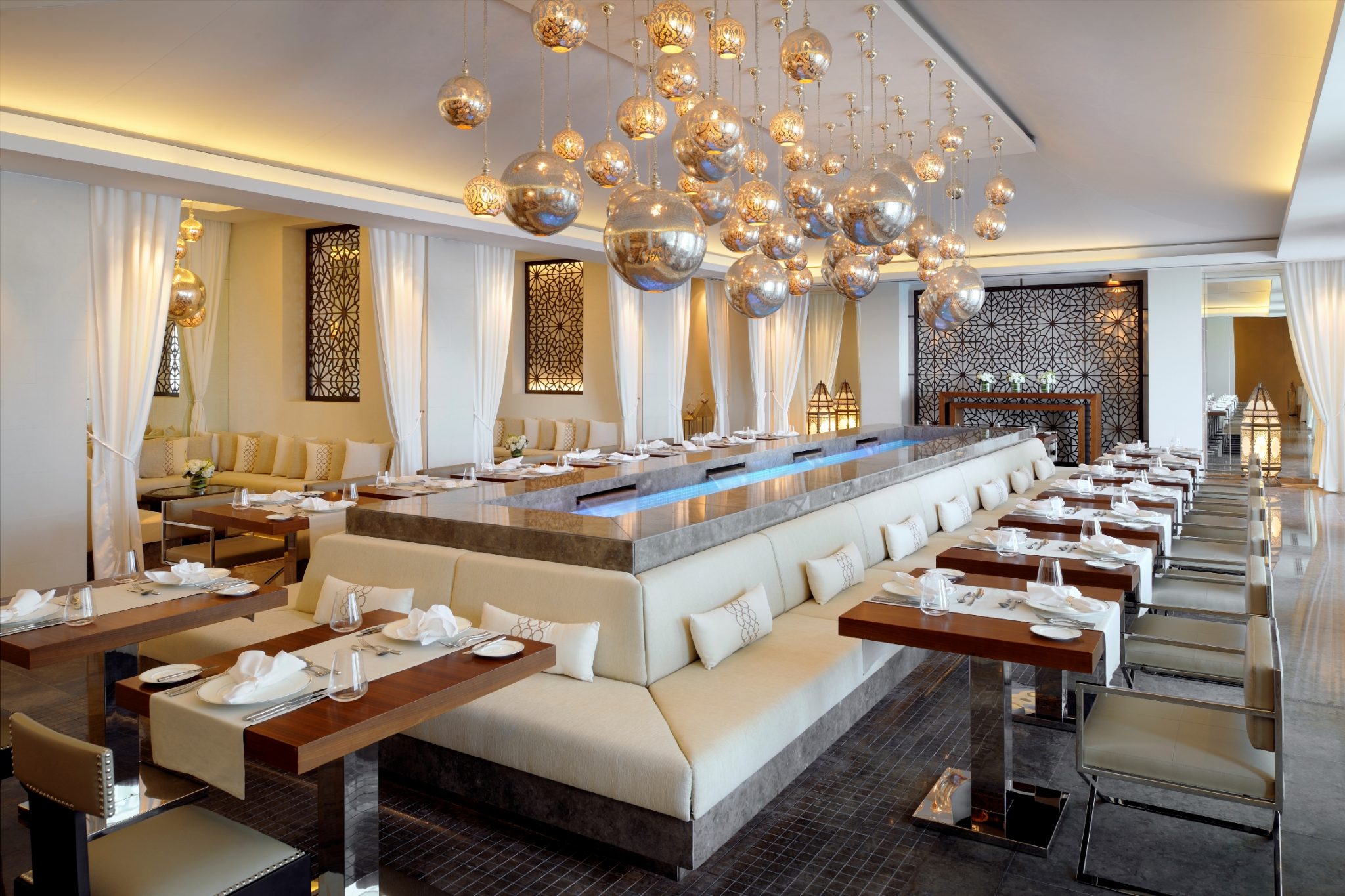 The room and its adjoining bathroom with separate WC (and shower perhaps big enough for three!) were all huge with plenty of floorspace and not a hint of being cramped. I had two twin beds all to myself and enjoyed the generously long desk and bathroom vanity. Room for everything! Built in plug sockets (to suit all countries' plugs) were super useful to keep me working and everything could be controlled at the touch of a button from the tablet by my bed, from lights to 'do not disturb' to air con temperature. There was a great selection of TV channels and the wi-fi (20 dirhams a day) was extremely reliable.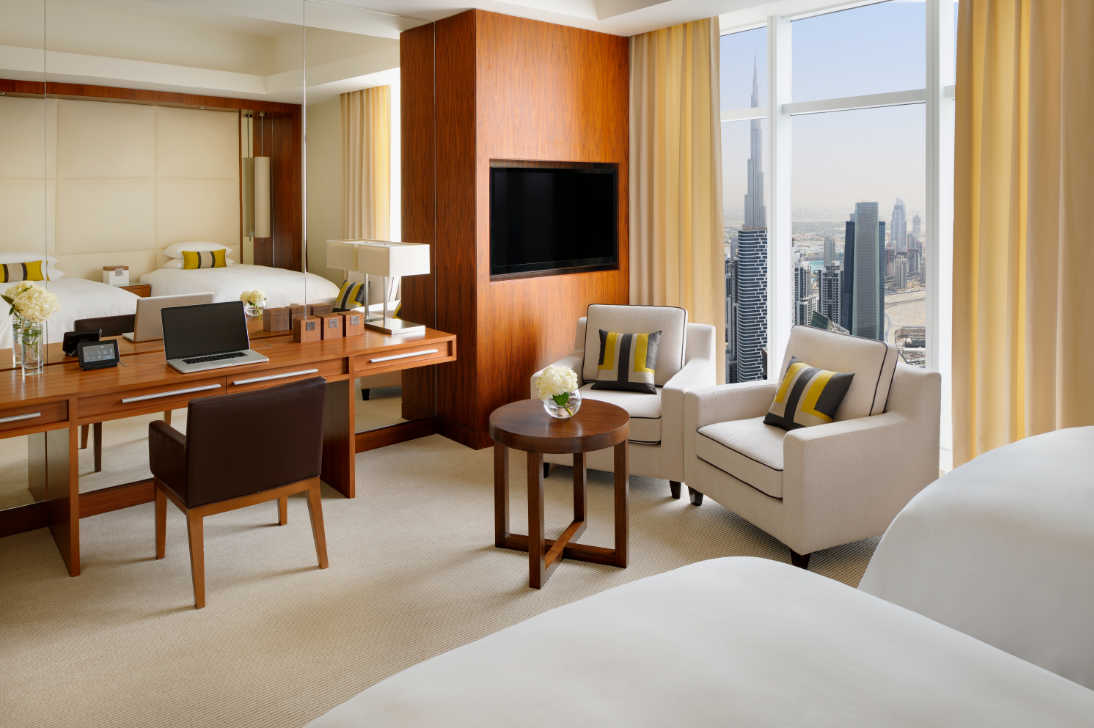 The décor was understated and not too themed, as is the downfall of many hotels which are then quick to date. It was all about comfort, high-end finishes and plenty of space. It had everything you'd expect from a five-star hotel room including luxury Aromatherapy Associates toiletries, twice-daily housekeeping, tea and coffee-making facilities, a min bar, safe, wardrobe and fluffy bath robes. Bliss! The hotel is two years old but feels brand new.
The staff really make a difference at this place. Nothing is too much bother, everything is done with a smile, tips do not seem to be expected but are always very gratefully received, and everyone seems to know what they're doing. It's a slick operation leaving no room for complaint or frustration.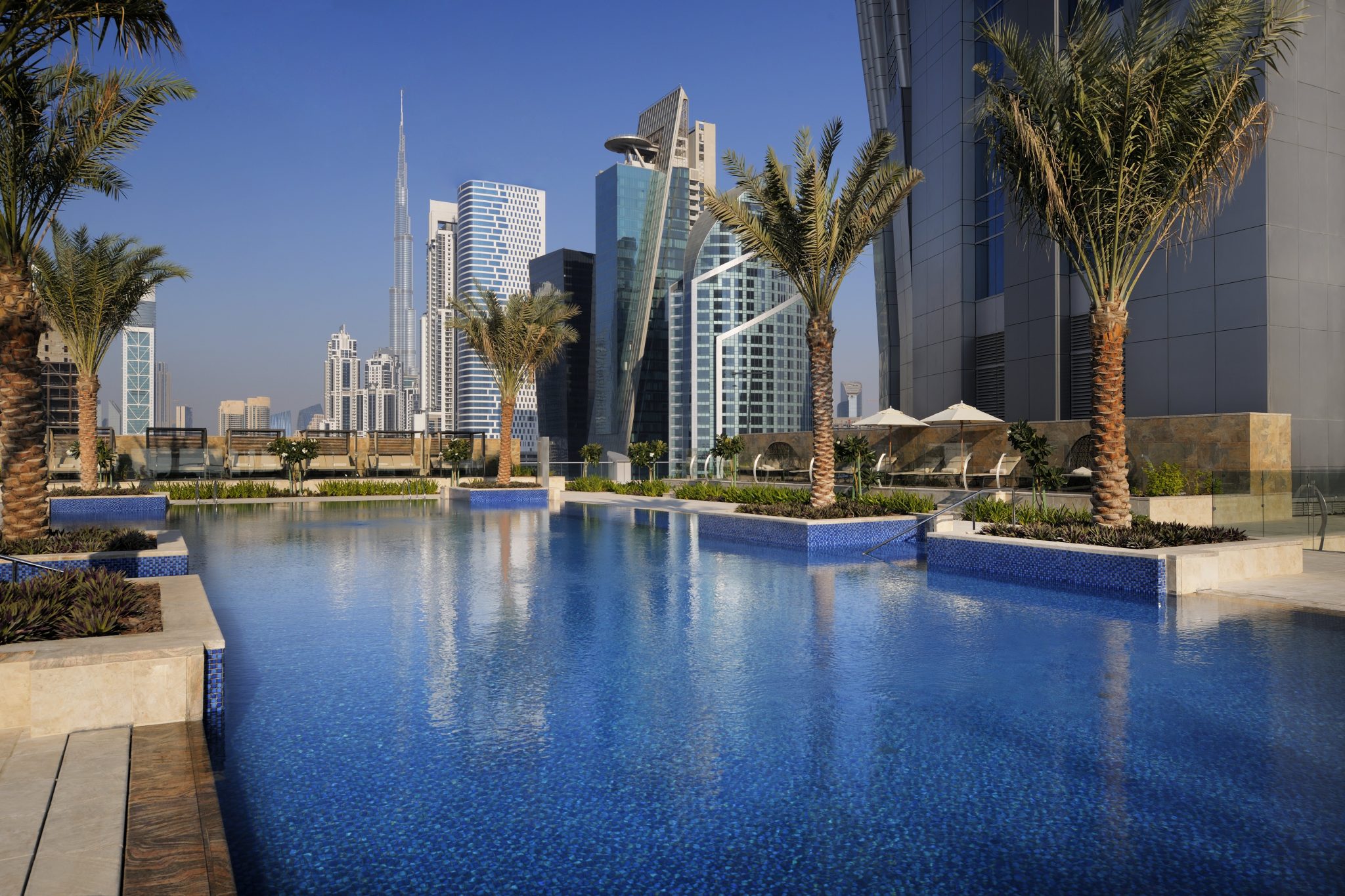 The buffet breakfast is a sight to behold. I was always seated quickly and with a smile, with no irritating wait for coffee, as can be the case in other equally busy establishments. There's so much choice it floored me. In fact, it took me until day three to realise there was a whole separate room dedicated to bread and pastries. Amazing!
And, on the subject of food, the choices are endless so, if you don't want to, you have no need to leave the building. There are 14 restaurants in total. As well as Kitchen 6 for breakfast each day, I sampled the food at Positano (Italian), Rang Mahal by Atul Kochhar (Indian) and Prime68 (steakhouse). All were exceptional and each a stunning and unique interior design achievement.
The view at Vault bar on levels 71 and 72 is not to be missed! More casual drinks can be taken poolside at Aqua. Without being too cliché about it, the options are endless, with Japanese, Thai and French among the other dining choices. I tried the club sandwich from the room service menu (a benchmark by which I like to judge hotels around the globe!) and it defeated me, with its generous french fries and chips, condiments and garnish. Phew! Top marks!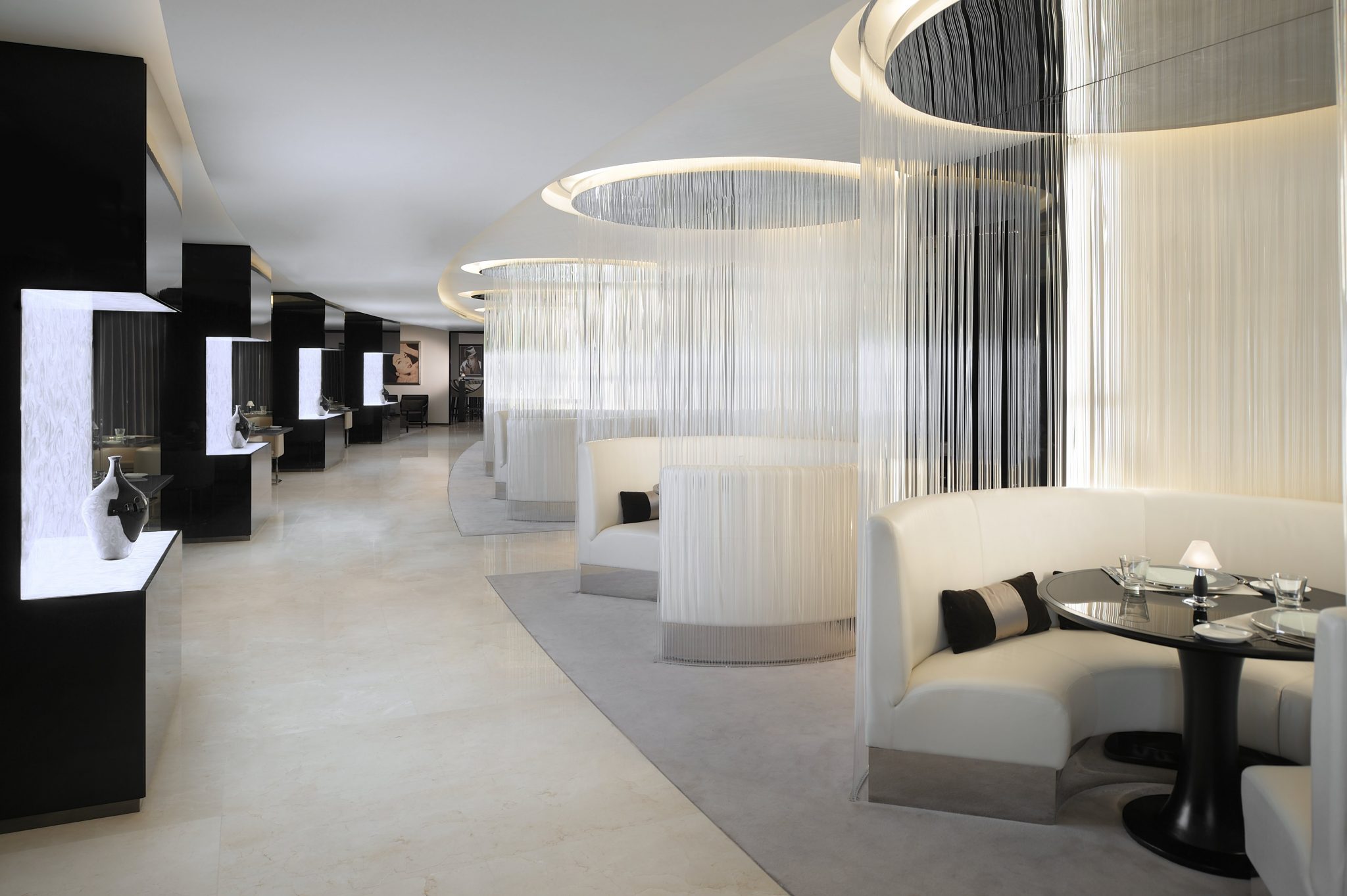 Before I stop raving about the food, I have one more delight to share. While we were there last week, the La Farine cafe and bakery in the hotel lobby was transformed into a walk-in gingerbread house for the festive season, where we enjoyed the latest high tea menu, featuring mince pies, stollen and mulled wine, among the usual sandwiches, scones and tiny pastries. It was delicious, exceedingly generous and such a cosy Christmas atmosphere, smelling of spices and baking! And just in case I didn't make it obvious, the walls are covered in real gingerbread; 11,000 slabs of it to be precise! I know, I know!
Not surprisingly, I wouldn't hesitate to recommend this hotel. Having been lucky enough to stay in many 4 and 5-star hotels in Europe and America earlier this year, I can confidently say this is one of the best. In a place jam packed with luxury hotels (several of which our group visited), there's no place for complacency in Dubai, and the JW Marriott Marquis is definitely a standout.
Disclaimer: I stayed as a guest of the hotel and did not pay for my acommodation or breakfast.
PS. You can see that bath in this bump selfie I took in the bathroom mirror…