In this job, you get pretty good at spotting what's going to be popular and I'm convinced these new Smeg small appliances are going to FLY off the shelves. I was lucky enough to attend the launch of these in Milan last year and have been waiting (im)patiently for them to land in Australia. Last week, Olivia attended a glamorous launch in Sydney and ever since we shared pictures on Instagram, our readers have been going mad for them!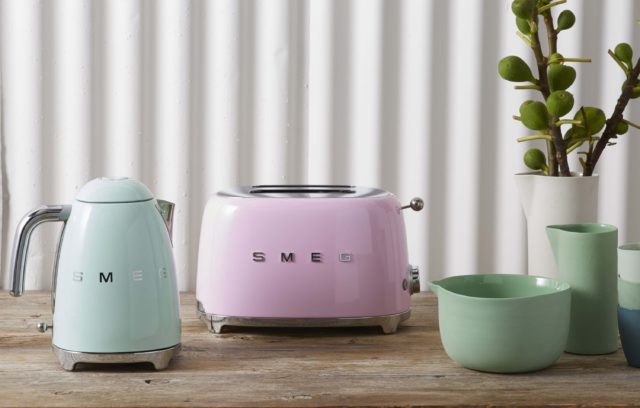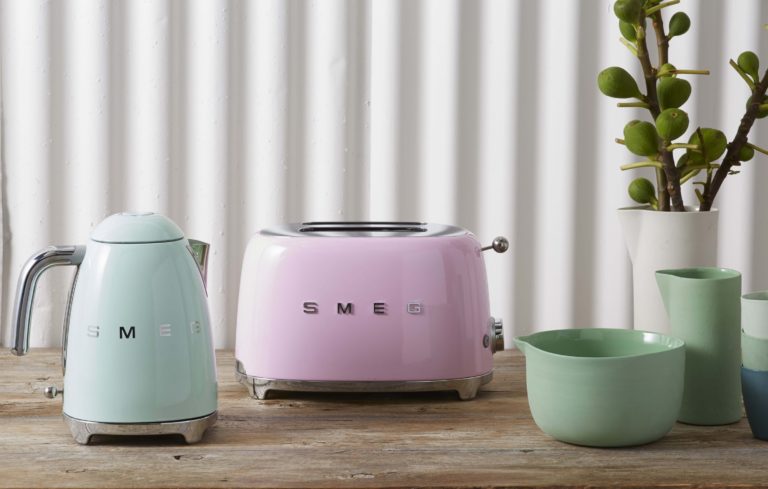 Smeg say Italian design, award-winning style and enduring performance are the trademark features of the new collection of small appliances – the latest extension to the brand's iconic FAB retro refrigerators. While we would all love a FAB fridge (I've been obsessing over the thought since I was a teenager and still don't know which colour I'd choose but it WILL happen one day!), they aren't the cheapest out there. Now, there's an entry level Smeg option with a two-slice toaster ($179 to $199) through to the space age looking signature kitchen mixer at $799.
Designed in collaboration with Matteo Bazzicalupo and Raffaella Mangiarotti of Deep Design Studio, there's also a kettle ($199) and a four-slice toaster ($199 to $219). Each retro style appliance pays homage to the Golden Age of the fifties while showcasing Smeg's signature elegance and sophistication. Indeed, the aesthetics of the stand mixer and toaster have already received the GOOD DESIGN Award from the Chicago Athenaeum Museum of Architecture and Design plus the prestigious international iF Design Award for 2015.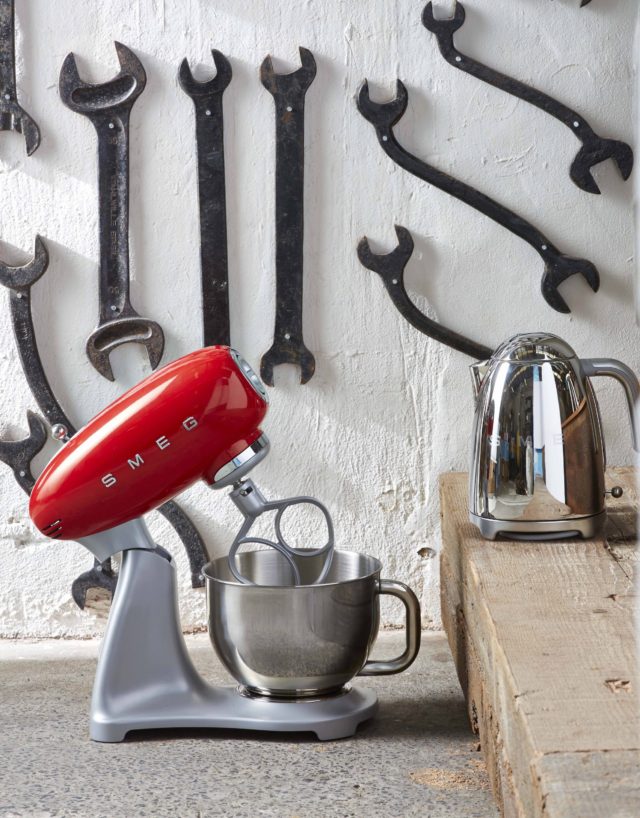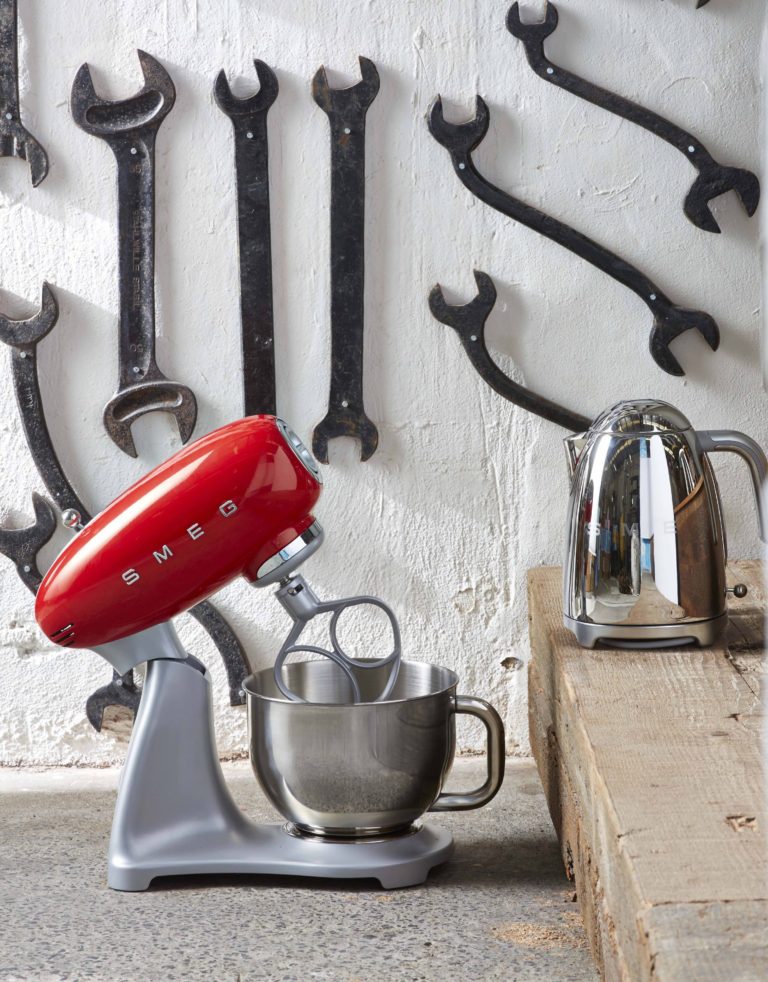 There are up to seven colours — silver, black, red, panna and pastel blue across the range — plus pastel green and pink for the kettles and two-slice toaster.
And while style is always a standout feature of any Smeg appliance, it goes hand in hand with the brand's commitment to the very latest technology and highest performance. The kitchen mixer, for example, sets new benchmarks in terms of power and versatility. Attributes include 800W high torque motor, 10-speed variable power and the all important soft start (no more splatters when starting at a high speed) and a planetary mixing action to ensure all areas of the bowl are reached. There is also a low-speed front attachment hub for optional attachments such as pasta roller and cutters. A blender, with a capacity of 1.7 litres, an 800W motor and four speeds will be added to the range later this year.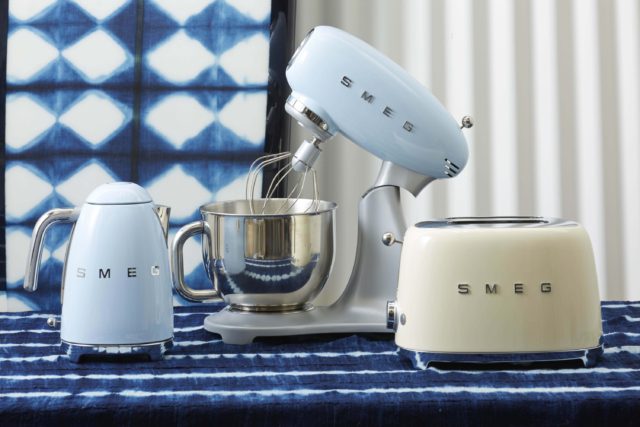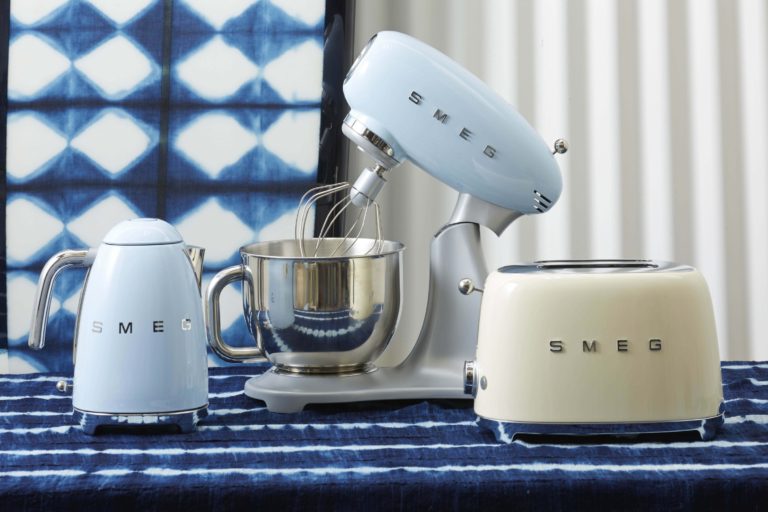 The Smeg kettle is feature rich with quiet-boil technology, soft-opening lid, cord-free swivel base and auto shut-off when the body is lifted from the base. It also has automatic switch-off at boiling point. A variable temperature model will be added to the range later this year.
Toasters include both a two and four-slice model with extra wide slots, reheat, defrost, cancel and bagel settings plus self-centring racks, six browning levels and removable stainless steel crumb tray.
Each of the small appliances features an enamel-coated stainless steel body and has been manufactured to the highest standards. Smeg provides a 12-month replacement warranty on all kettles and toasters, a three-month replacement warranty and five-year full manufacturer's warranty on all kitchen mixers.
The complete range of Smeg small appliances is available from electrical and appliance retailers nationally from May. The range is already available at Myer.