Swedish-born, Sydney-based interior based interior designer Anna-Carin McNamara, who specialises in high end Scandinavian style interiors, shares her tips for improving your sleep by improving your home and habits.
Eliminate clutter: Research has shown that excess clutter is one of the main reasons household members argue. So, if we feel agitated it can also be hard to switch off. I also suggest testing how you switch off and how you sleep after you have tidied up and cleaned your bedroom, then test how you sleep when your bedroom is messy and dirty – you may be surprised what a difference a little cleaning can make.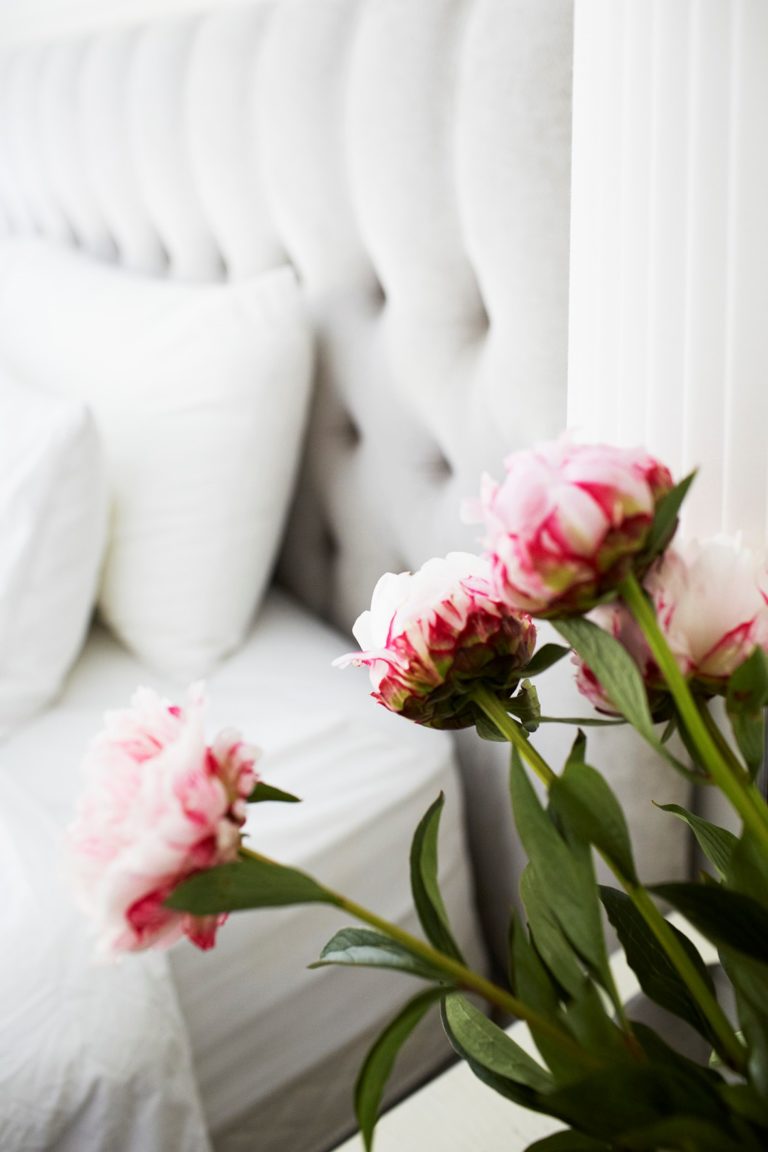 Visualise yourself as someone else: It's a little different but I often advise people to decide WHO you want to be in your home – envisage the ideal person then think about what someone like that would do when they are home – would they hang up their clothes, would they tidy up the kitchen before going to bed, would they invite people over and what would they cook? Then create habits around how you organise your home based on that ideal person.
Consider a calming colour palette: Rudolf Steiner's Colour Theory states that certain colours evoke and support certain feelings and activities. For example, red is active and fiery, green is calming and soothing, yellow is cheerful, while blue inspires thinking and the intellect. So, if you want to inspire a happy and calm home environment to help us switch off, go for yellows and greens.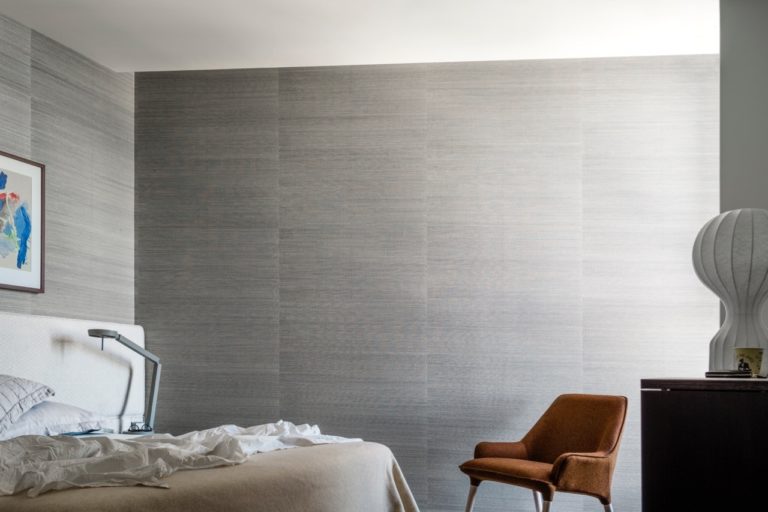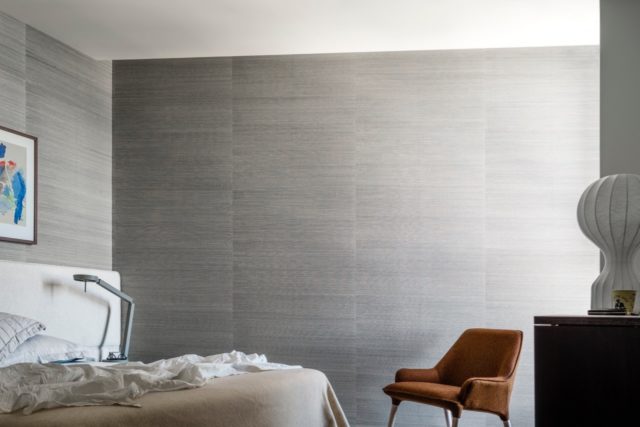 Opt for white bedding: Based on the Colour Theory, the same rules apply to the colour of our bed linen – if you want to feel calm, don't opt for red bed linen. I've also heard that what is closest to the body when we sleep should always be white, to help purify the body while we sleep.
No TV in the bedroom: I am absolutely against TV in bedrooms, it damages the quality of our sleep. Most of us spend so much time in front of screens day-to-day, let the bedroom be free from them. The bedroom should be for relaxation, rejuvenation and sex, I believe it is a myth that TV helps us relax. Prevent the TV from being the centre of your home by removing it from the bedroom entirely.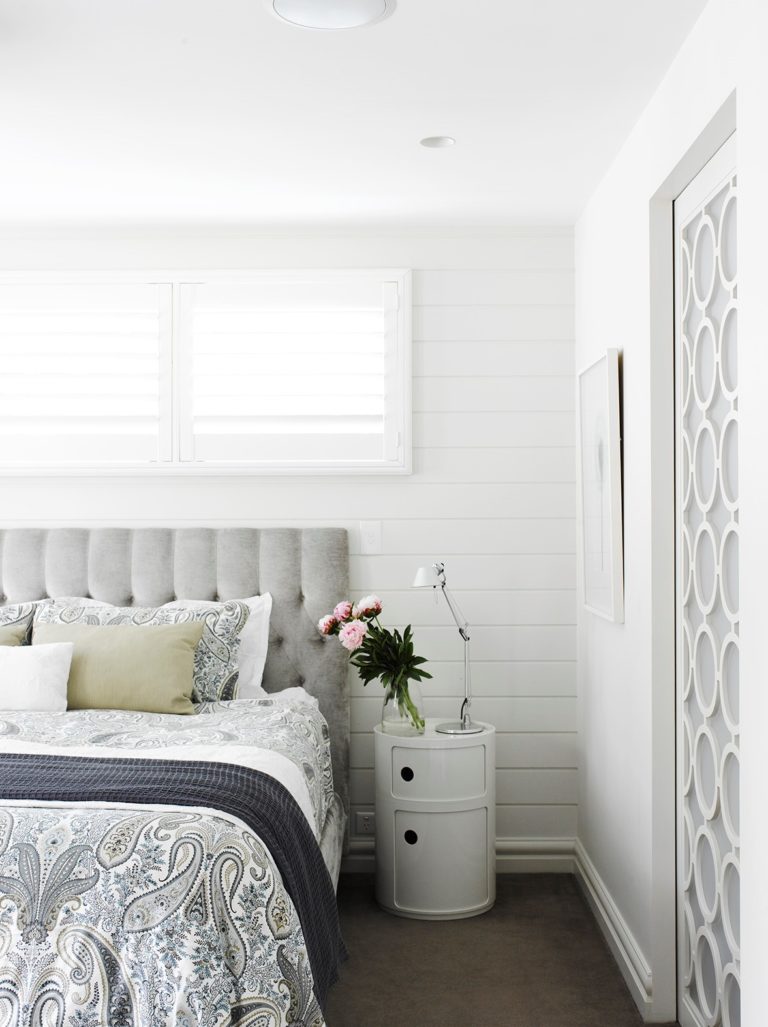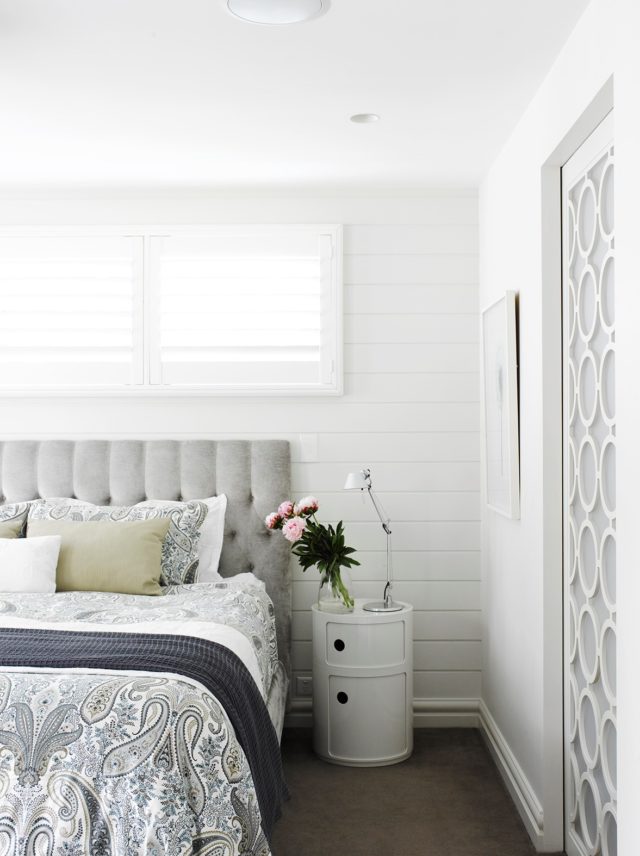 Dedicate a room for relaxing in: Try dedicating one room to being predominantly for relaxing, my pick is always the bedroom. If you have to set up a desk there and work during the day, make sure to set up rituals that transition the room from being a place for work to being a place to relax. Change the lighting, air out the room and then burn some incense at night time to clear the energy. The living room is used for much more than relaxing as it is also for socialising and connection, so it needs to be flexible and accommodate many activities, while the bedroom does not need to be used in the same way.
Chores become rituals: Start calling chores rituals, instead of chores – rituals to nourish yourself and your family sounds so much better and inspiring than doing chores. Little things every day prevents bigger jobs from building up. Make some tasks non-negotiable every day, for example, never go to bed without first cleaning the kitchen sink. Wipe down the basin in the bathroom while you brush your teeth, keep a cleaning cloth in the shower to wipe the surfaces while you shower. It's these little clues that help make these rituals seem effortless.
Make an effort to really switch off: Switch off is called switch off for a reason – try to switch off all electronics after 9pm, including all the ceiling lights. Light a candle and put on some mellow low tunes. Allow the natural rhythm of the body to kick in and wind down with soft light and soft music. You will sleep like a baby.
-Anna-Carin McNamara is a Sydney interior designer and Electrolux ambassador. The new Electrolux Pure Q9 handstick vacuum (PG91-3PGF) is a lightweight and powerful 2 in 1 vacuum that is perfect for hard floors, as the PowerPro fluffy nozzle picks up fine dust through crevices, as well as larger particles.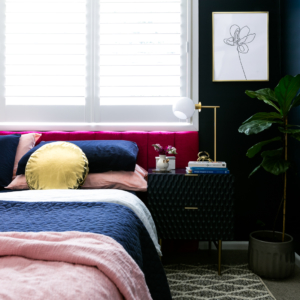 Room reveal: our master bedroom, take two!
Photography: Jacqui Turk Some rooms are more challenging than others. Our master bedroom has been one of them. Big time! Where do I start?! Before we moved in, I hastily…