They say first impressions count and we were so blown away with the difference Kat Marshall made to her entry recently for well under $1,000, we just had to share the inspiration.
"I was pretty embarrassed about it when people came over," said Kat, who lives in Gippsland VIC and is single mum to a three-year-old "tornado" Patrick. She'd already started painting her weatherboard house white and as with all renos, one job leads to another! "It looked great but highlighted how shabby the rest was!"
The first thing the 38-year-old did was replace the roofing and the fascia of the verandah. "That was a little beyond my comfort zone and I was able to get a local apprentice builder I knew to do that. I had the awful steel pipe post replaced with a nice timber one, painted it all and it still looked shabby! So I watched a few YouTube videos on how to regrout bricks, went to Bunnings, got a $10 bag of mortar mix and got started. That was the longest task, taking about three days, but was surprisingly relaxing to do!"
Next, Kat got some Haymes paving paint to complement the colour of the bricks, and painted the concrete at the top of the steps, outside the front door.
"The wall light was a fun little project, and a colour that I thought might look a bit gawdy, but I surprised myself! I pulled it apart, gave it a light sand and washed it, then sprayed with etch primer first, followed by a Dulux spray paint – Duramax in Copper Rose.
"I got some plants from Bunnings and it all came together, leaving me feeling proud as punch of my little project. It made such a huge difference and cost well under $1,000."
Kat says providing a nice home for herself and her son is really important to her. "I purchased this house whilst pregnant and had others move me in about three weeks before I had my little Patrick.
"I have done so many projects since I've been here. I got so much done when I was on maternity leave. I was never the mum that slept when the baby slept, I was more of a work my butt off until baby wakes type of person! Honestly, I had a lot going on and I think I used house projects as a distraction."
As well as working full-time, Kat has a side hustle creating custom art, using the extra money she makes to pay for her DIY projects. "I'm independent to a fault and will always try doing something myself before getting someone in, mainly because I know that my finances would never stretch far enough to achieve what I want to, and also because I am a practical person and I enjoy doing the work!"
To date, she's repainted the interior, got new flooring throughout and landscaped the yard! "That was pretty major! I hand dug everything and carried every single rock in from the front as there is no vehicle access."
She also revamped the kitchen on a budget, doing everything herself except for the installation of new gas appliances and bench tops.
And last but not least, Kat converted her garage into an art studio.
Meanwhile, she continues to paint the exterior of the house.
"My Patty boy can be a great help. I get him involved in all of the projects and he always tells me that he's going to build me a new house tomorrow so who knows, I might be influencing his career choice from an early age!
"I do a lot of the work on weekends and after work and occasionally take some leave from work to get through bigger tasks that I can't do with Patty around. At the end of the day, I've had to accept that my projects will always take longer than they would if I had someone around and I'm totally okay with that because the satisfaction that I get when I complete one of the projects is enormous."
Got a reno project to share? Contact us.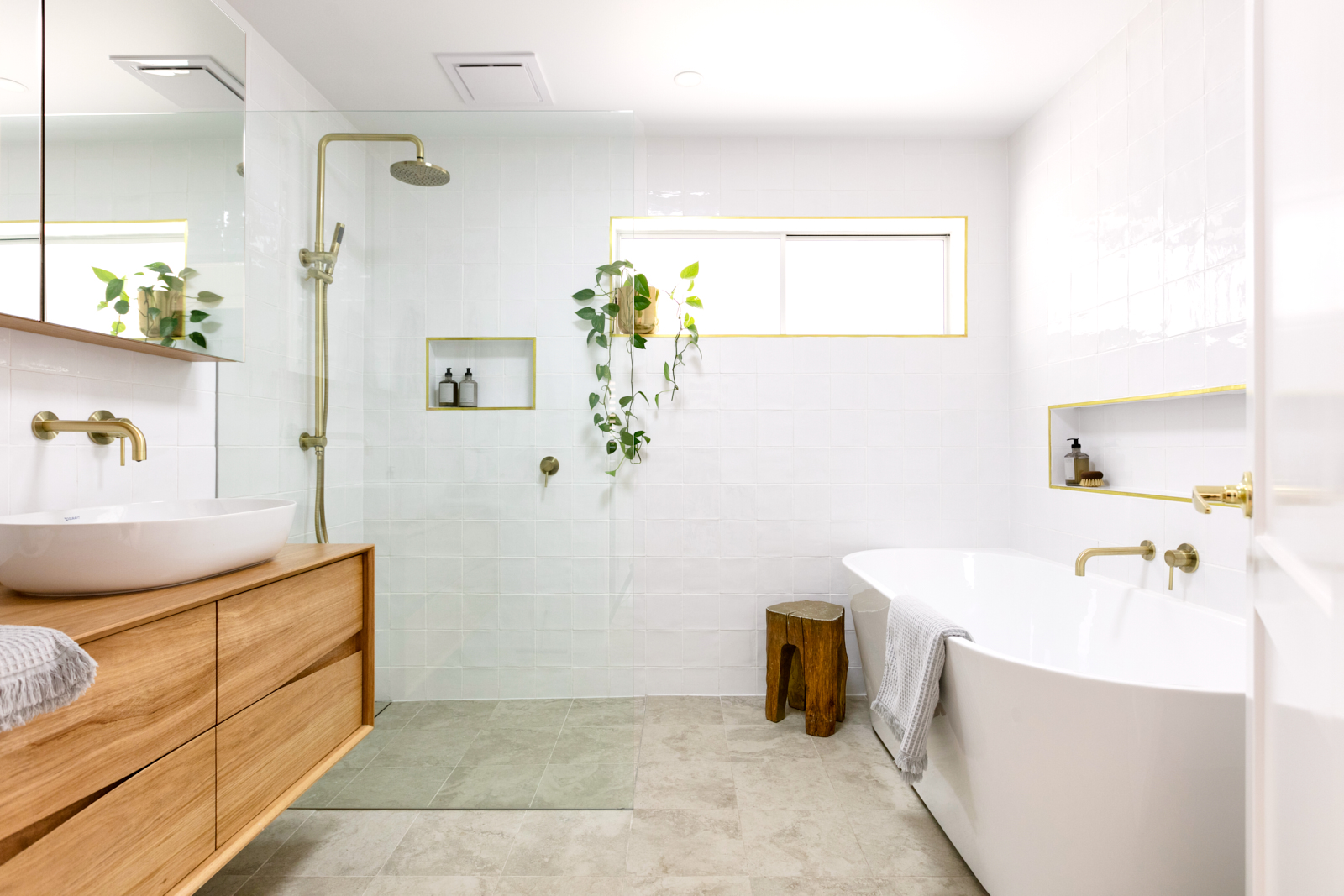 Before & Afters Archives – The Interiors Addict
There's no doubt that our readers are always very excited for a before and after (it's the most popular category on the site) which means that many of you will…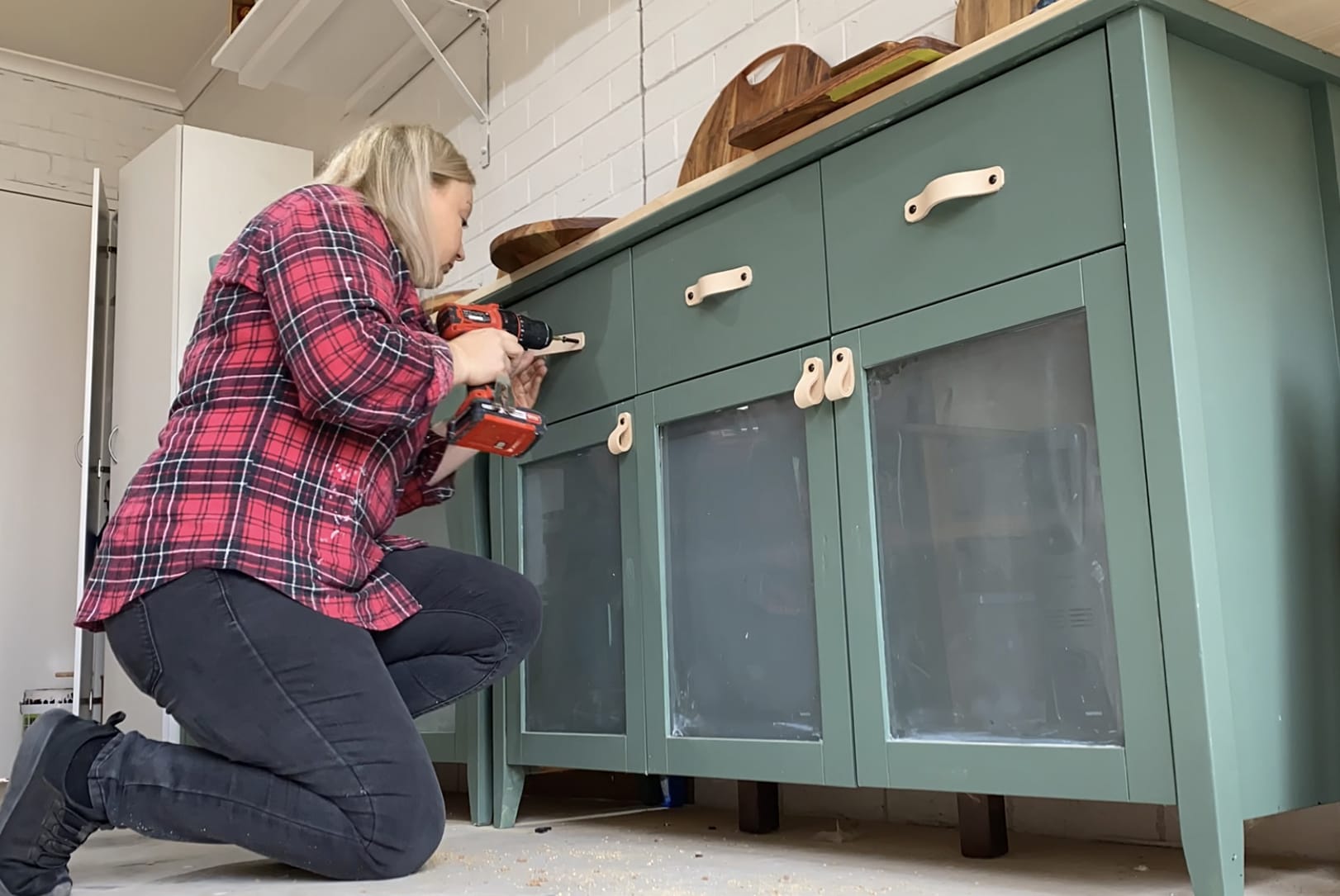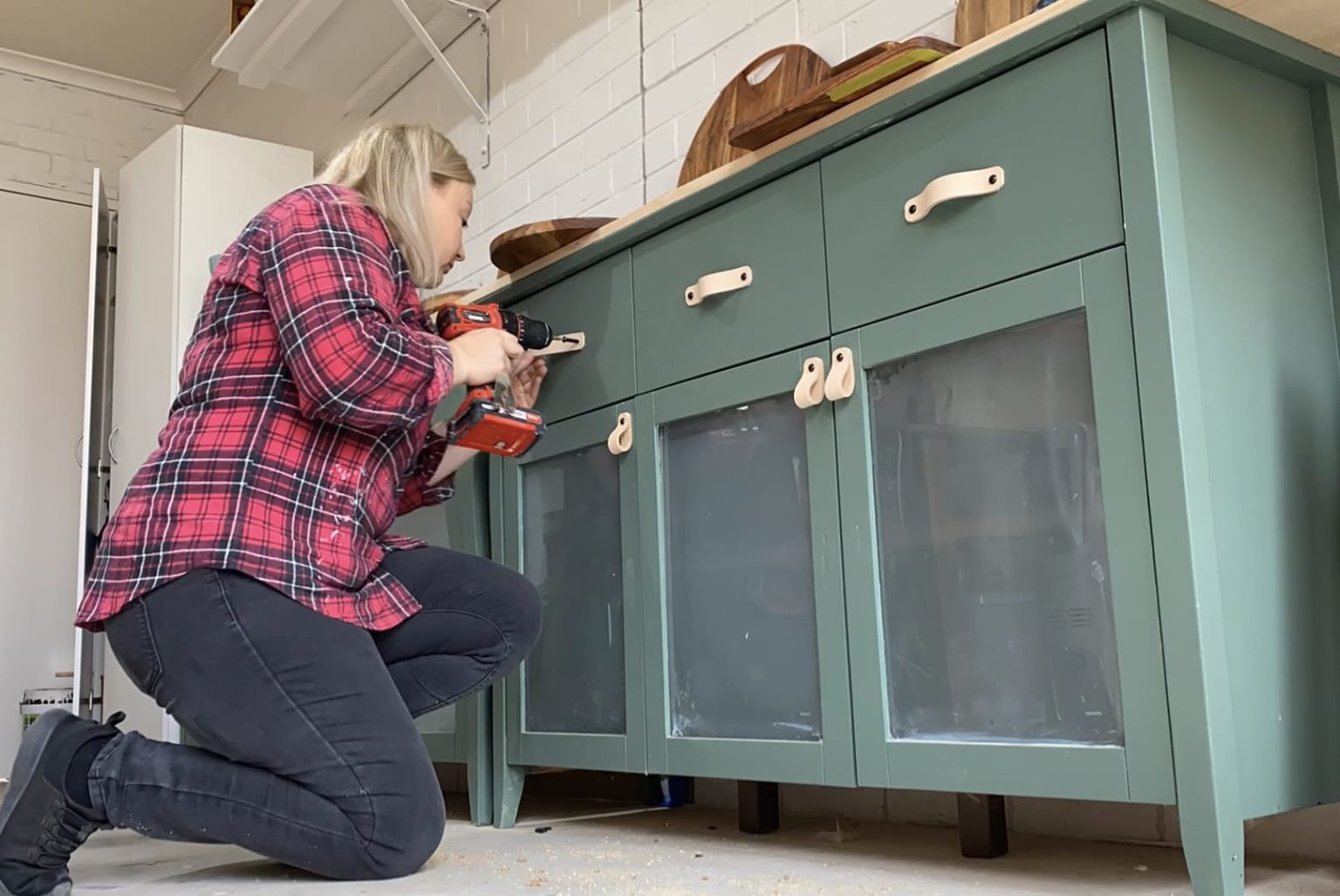 Self-taught DIY queen gives tradies a run for their money
Growing up in a small town, Melbourne's Nicole Herrick saw first-hand just how resourceful her mother had to be. "My mum can make or fix anything – we call her…