When writer, stylist and former magazine editor Alexis Teasdale bought her 1920's Tudor-style home in Adelaide a few years ago it was with a view to renovating it. But with three small children and no clear renovation direction as yet, she decided on a low-cost DIY main bathroom overhaul in the meantime.
"The bathroom is in a bit of an odd spot and comes off a living space that you can see from the kitchen. It's also the logical bathroom for guests to go to, which is why it's been high on my makeover list," says Alexis of the space that is part of a nineties extension to her heritage home.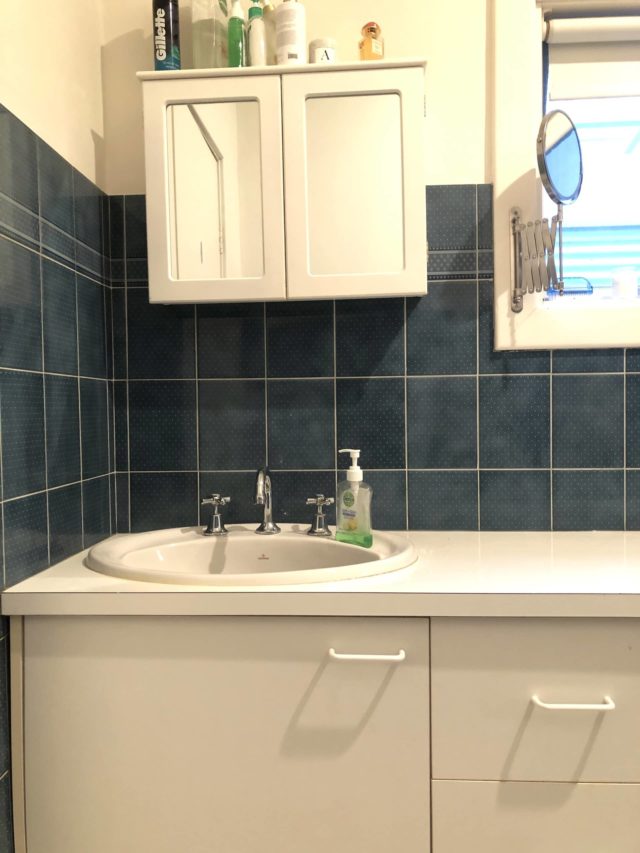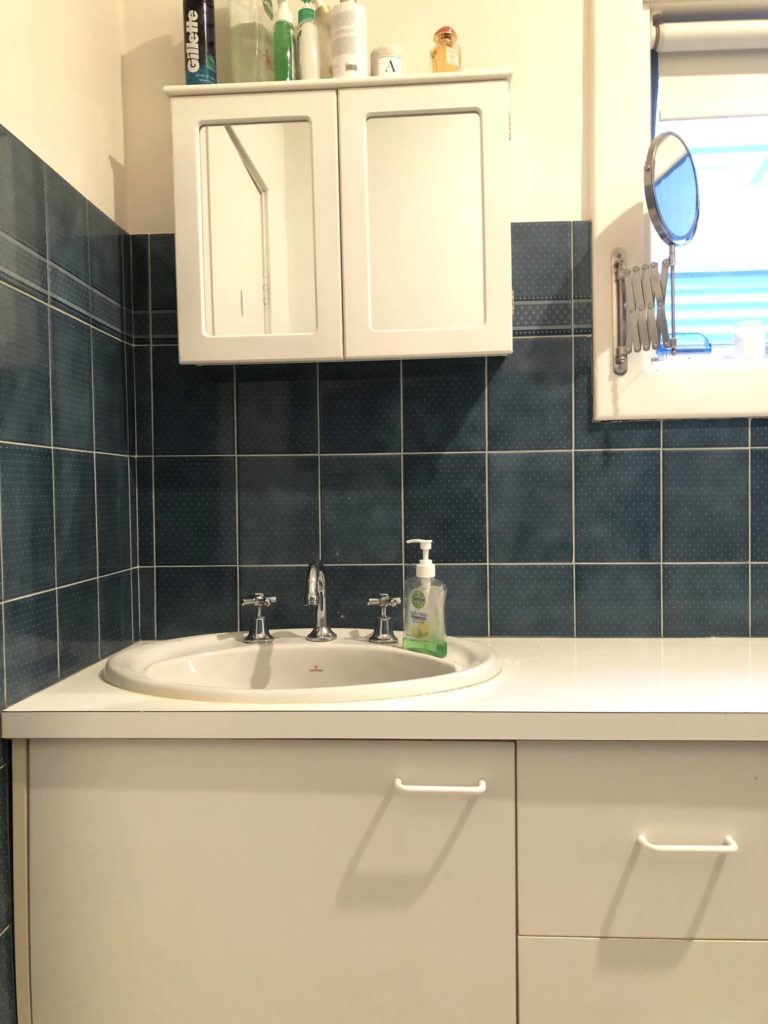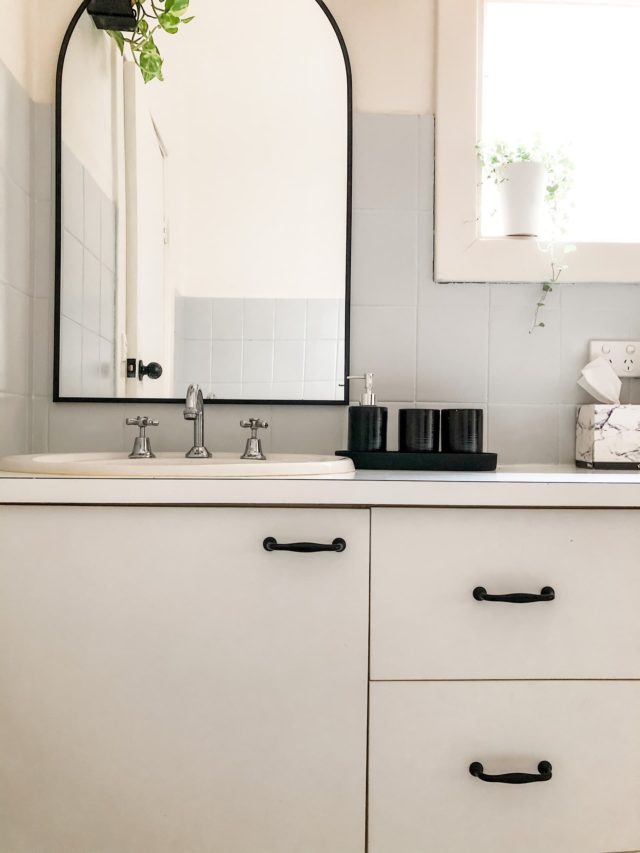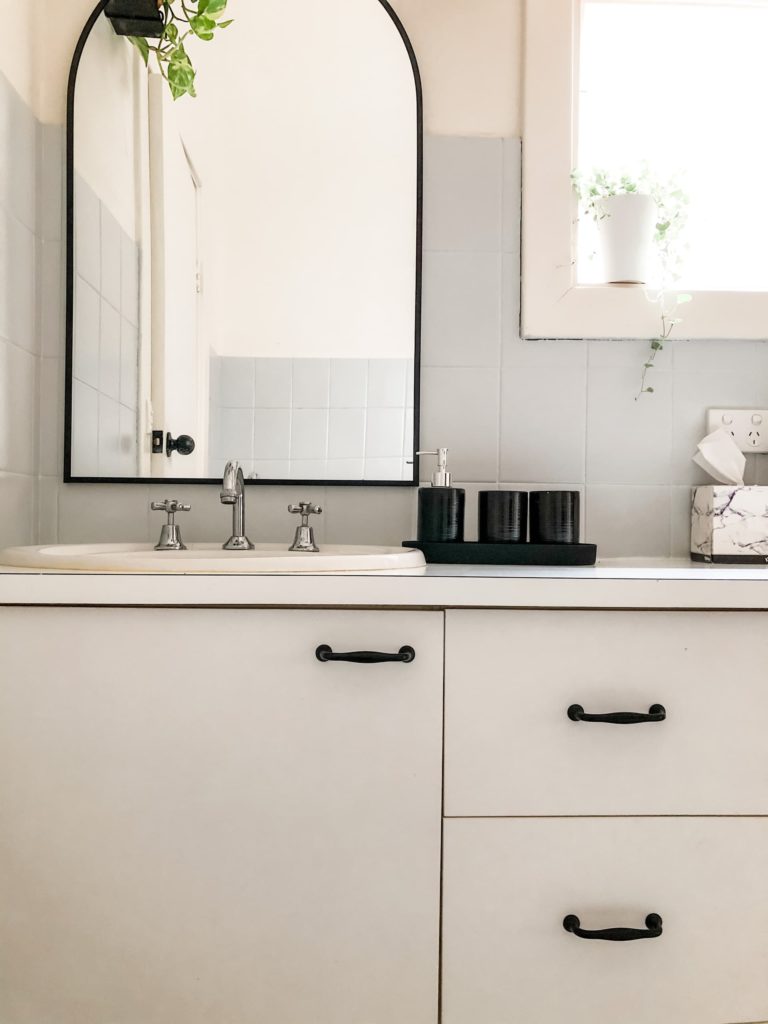 Completed for just $550 (which includes the purchase of two lots of paint after Alexis wasn't happy with her first choice), we love how she's managed to transform the space on such a modest budget. "The plan was never for this to be anything fancy. I really wanted to just paint the tiles and do the floor. Then it occurred to me that I could easily change the handles and the mirror, and once I found the black arch mirror it all came together," says Alexis.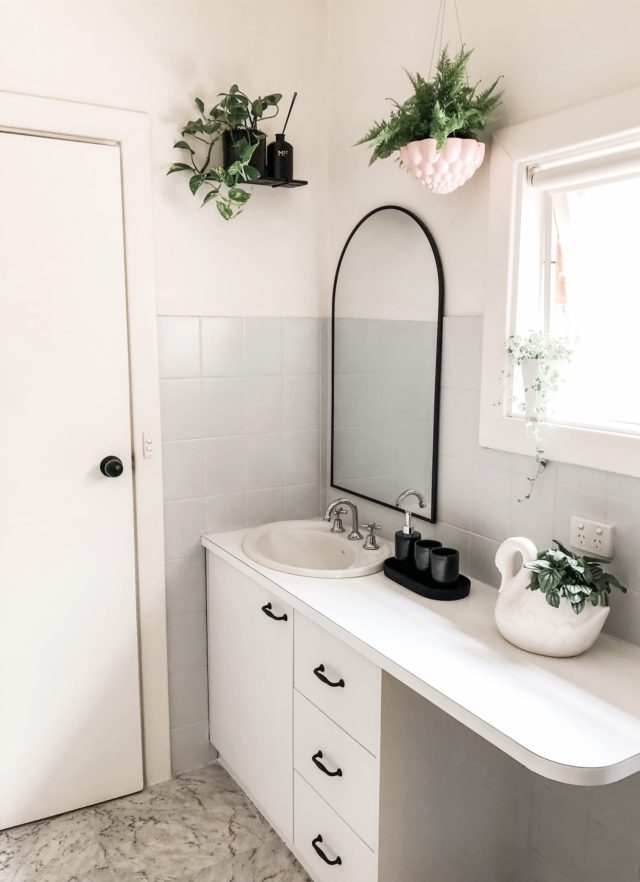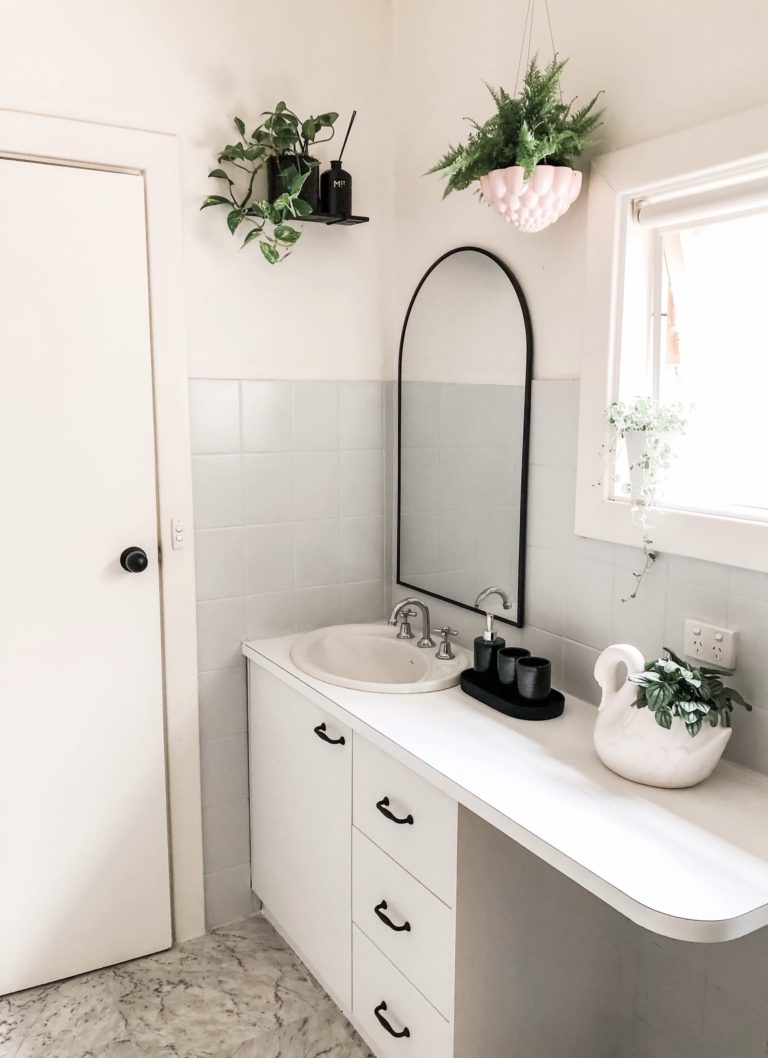 A key renovation component was the flooring – after agonising over paint colours for weeks, Alexis opted for Winton vinyl floor tiles from Bunnings instead. Having used them in another area of the home, she felt confident to use them again. After watching several YouTube videos, she scrubbed, sprayed and washed the original tiles with mould protector before fixing the new vinyl 'tiles' on top with adhesive.
The most challenging part about using the vinyl tiles was cutting them to fit around door jambs and the toilet. "You need extra tiles on hand because that is so easy to mess up. And don't tile over the drain in the middle of the bathroom as it's hard to go back and cut it out. Take it from me!" says Alexis.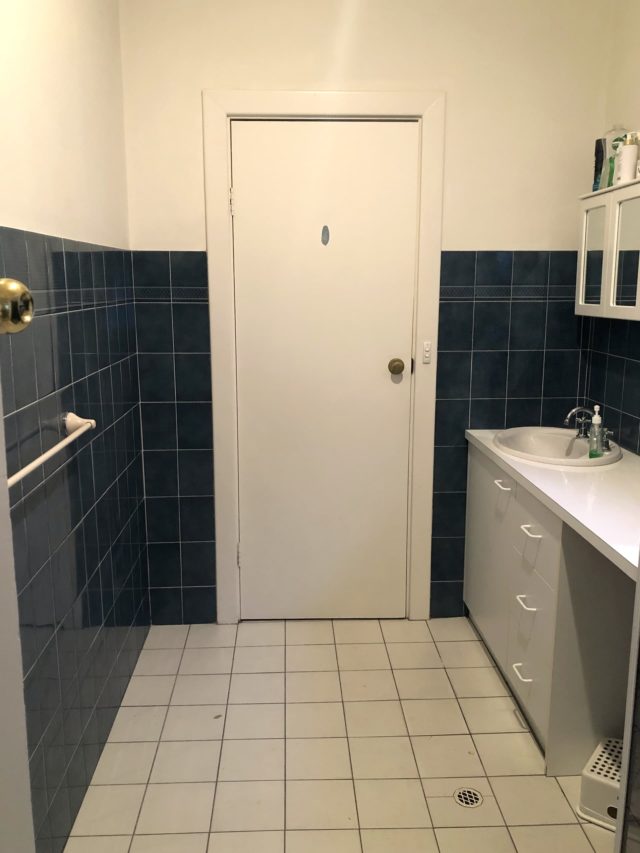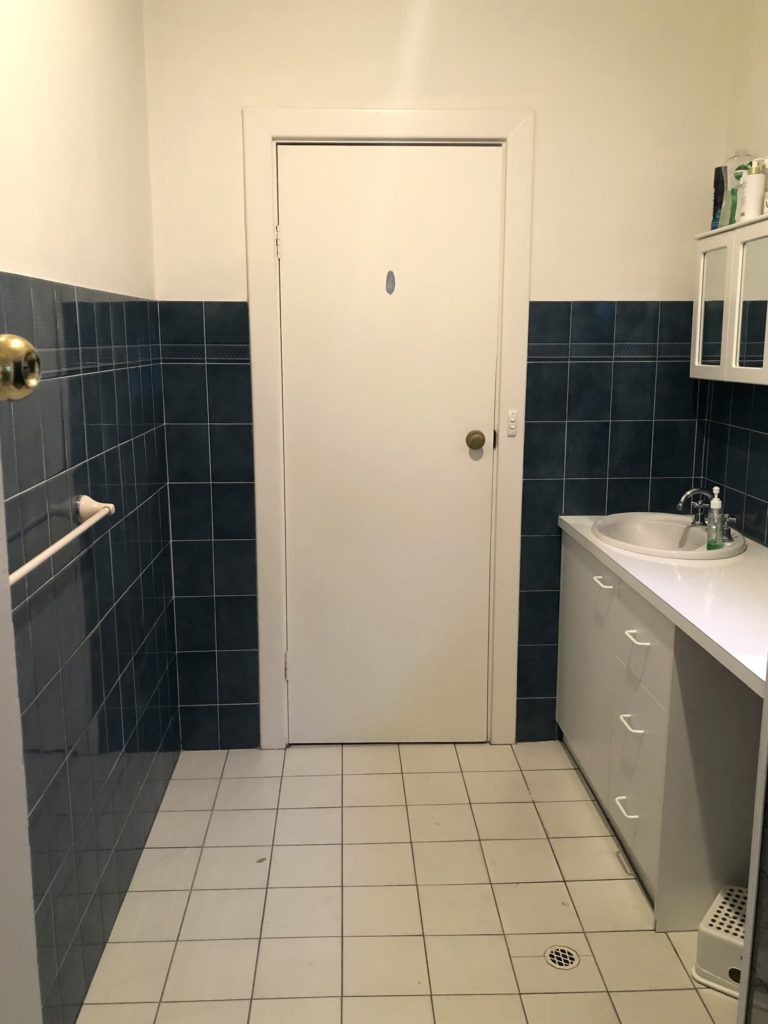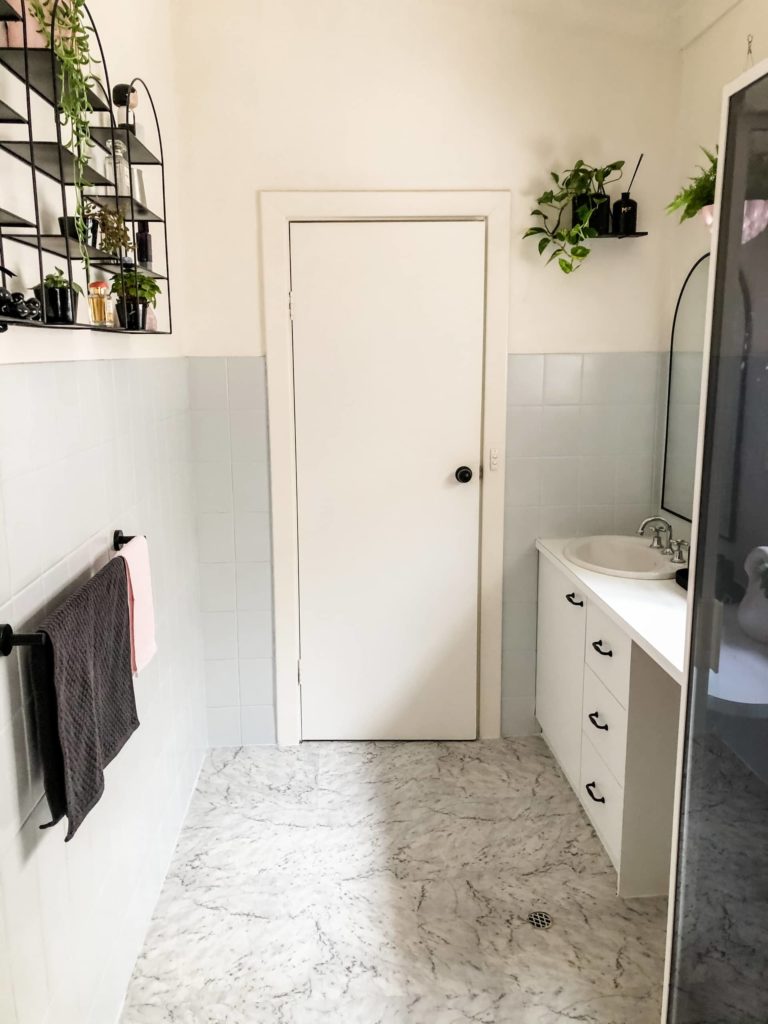 Next up Alexis painted the bathroom's wall tiles and benchtops with Dulux Renovation Tiles and Benchtops Paint in 'Snow Season' – not an easy job given her family needed to use the bathroom throughout. "This was not ideal, but I chose some really hot days for quick drying time and I will say the paint dries remarkably fast!" says Alexis.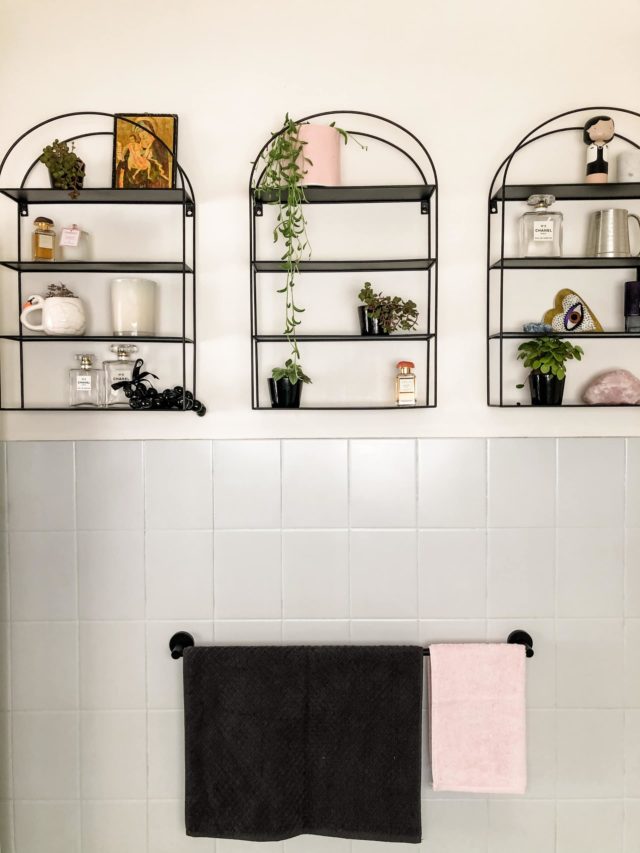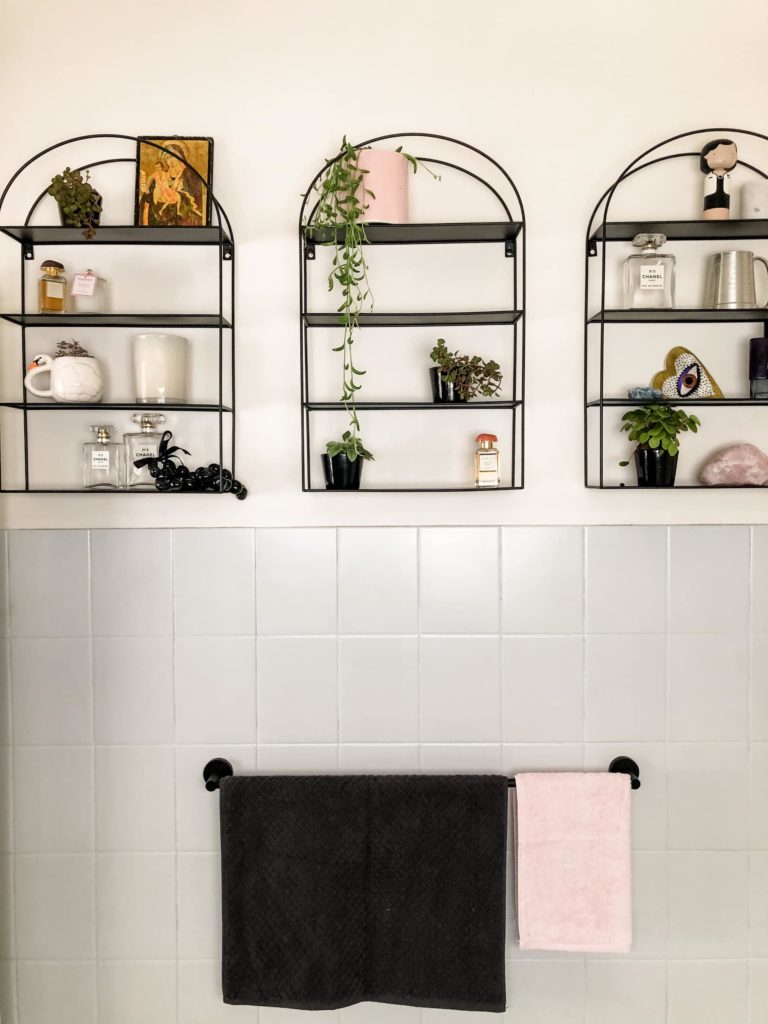 Floor and wall paint aside, it's the finishing touches that really elevate the room. These include handles, a towel ring, toilet roll holder, towel rail, bathroom shelving, mirror, accessories and plants. "My favourite buy was the Kmart arch mirror which was an absolute last-minute decision," says Alexis.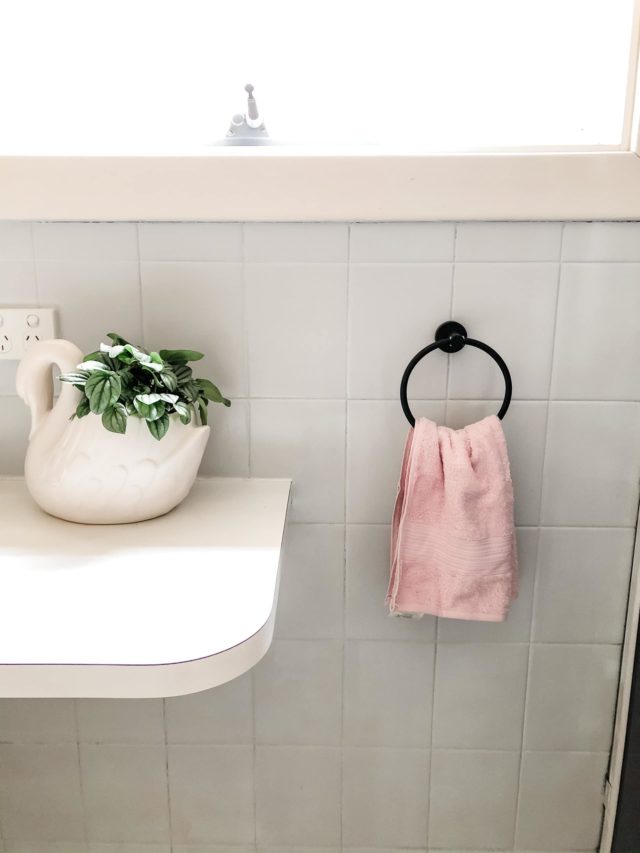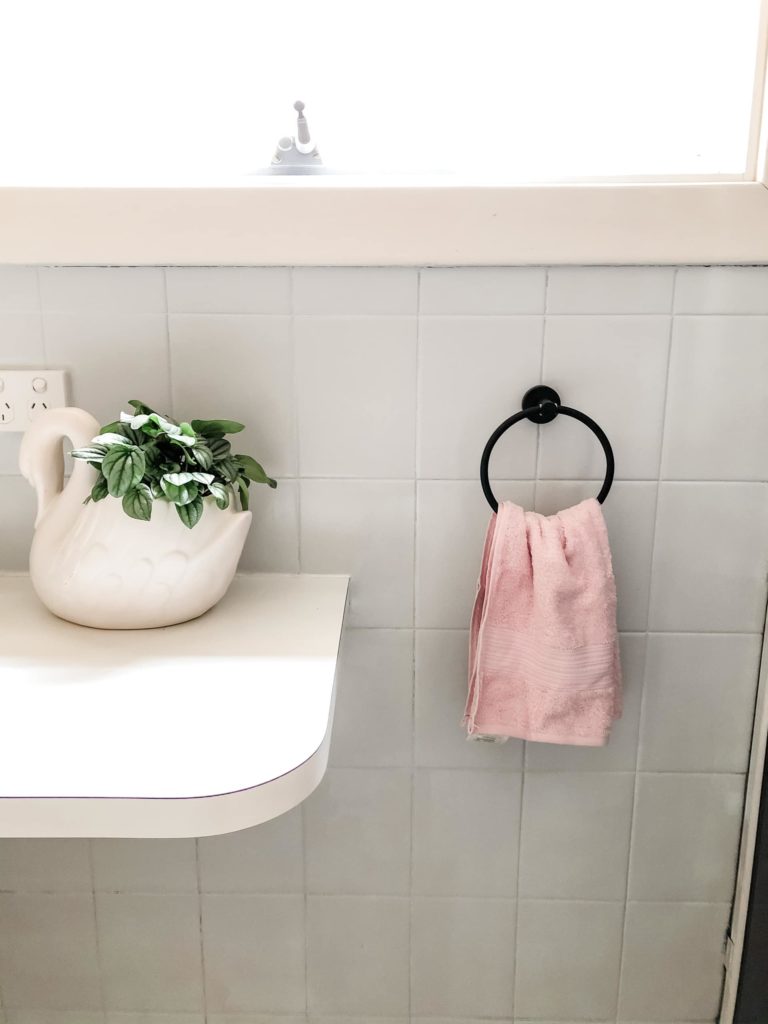 "I am shocked by how happy this little space makes all of us. I'm also really proud of myself for having a go. It could have all gone pear-shaped, but it would have been easy to fix, so why not have a try at DIY. You might just surprise yourself!"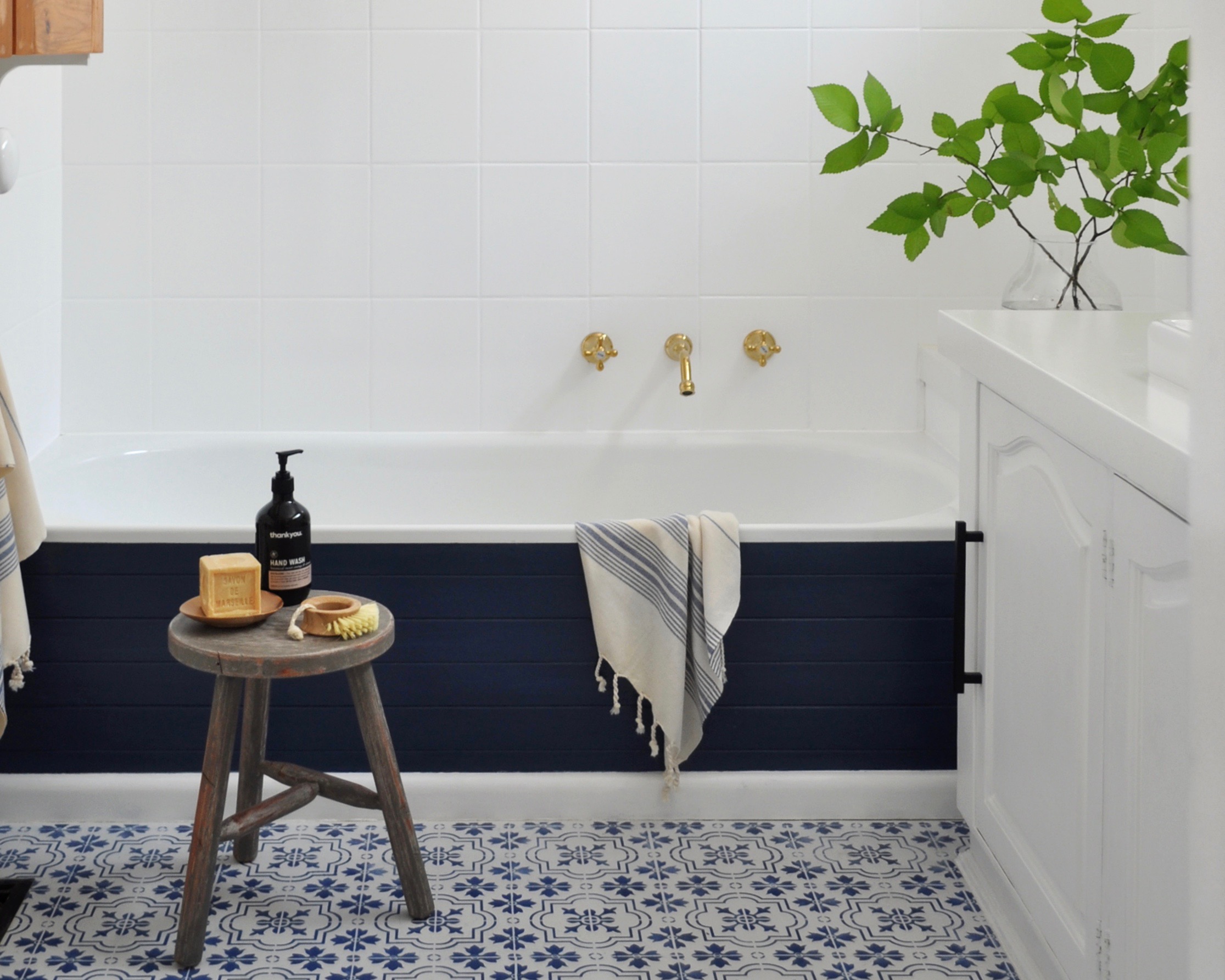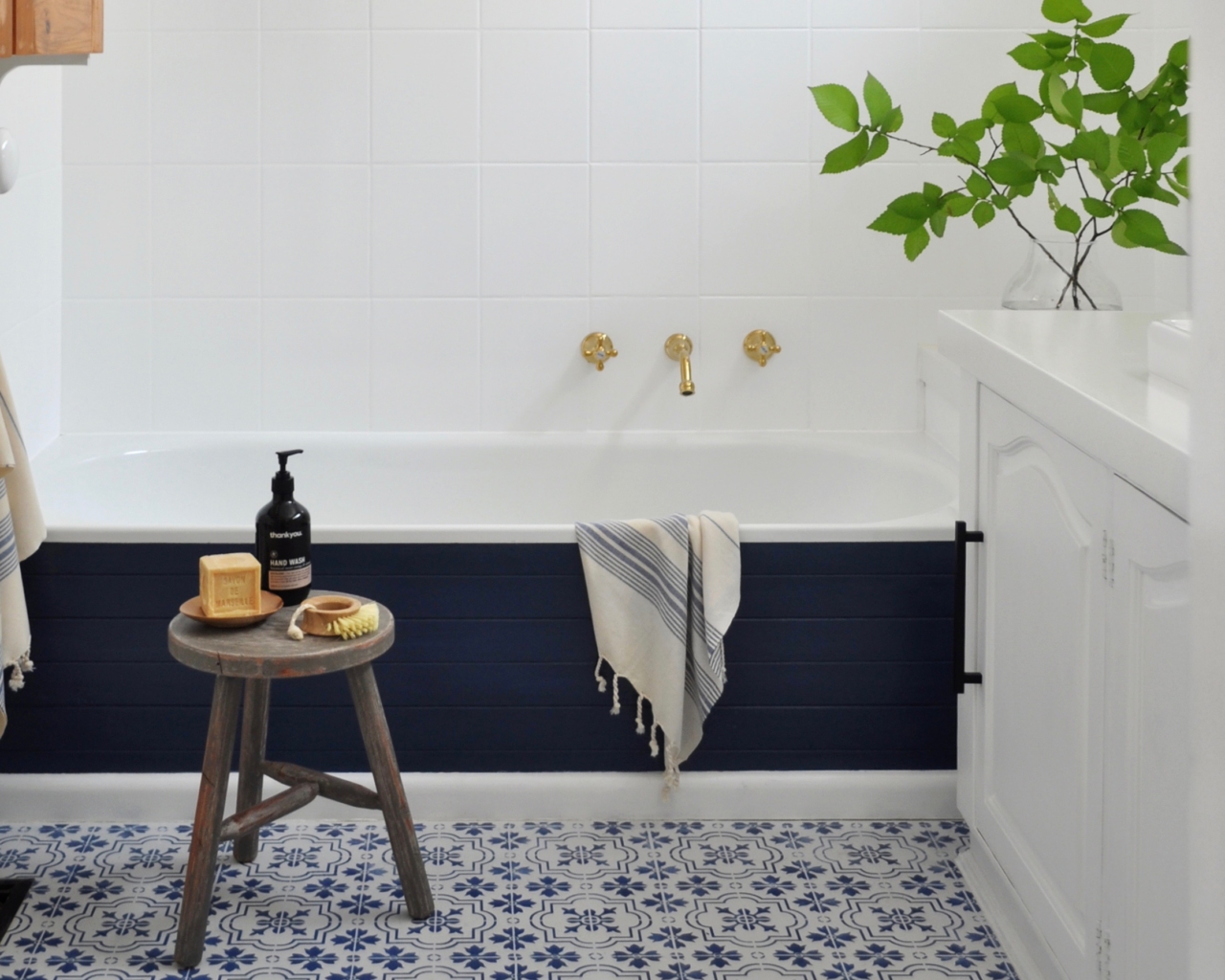 Real reno: This incredible bathroom makeover cost just $2,000!
It's fair to say that we're privy to plenty of renovation projects here but there's something about this one that really piqued our interest. Aside from its stunning good looks,…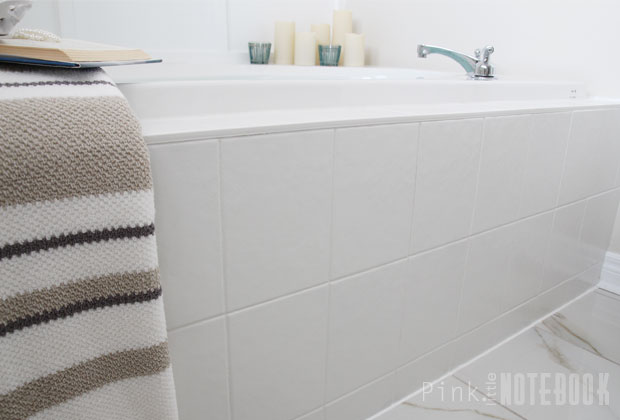 How to paint tiles and save a fortune!
By Naomi Findlay It's no secret that kitchens and bathrooms are the highlights of the modern home. A tacky blue tile in the shower or 70s floral design can make…