While sleek modern kitchens, with their clean finishes, custom designed cabinetry and integrated appliances are undoubtedly very popular, the retro, shabby chic style of kitchen is also gaining fans.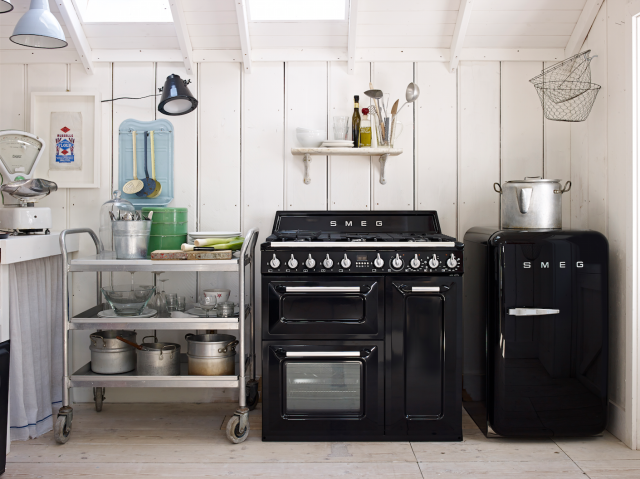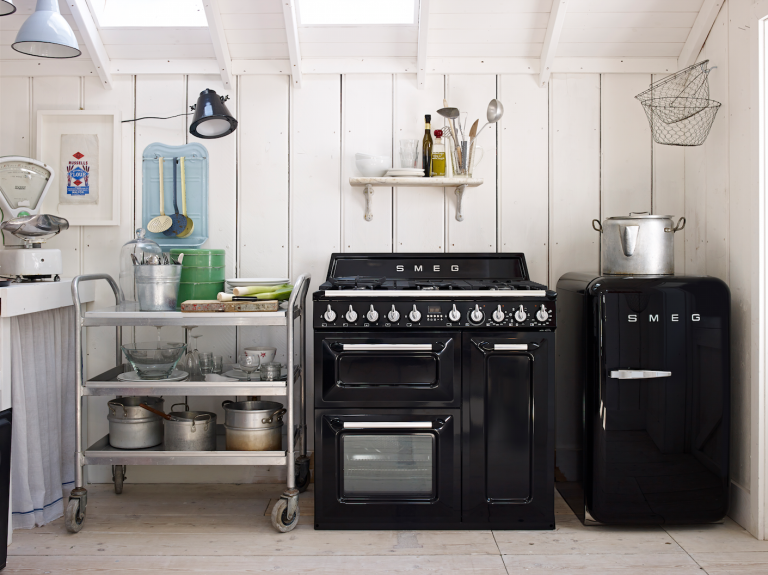 With cupboards, tables and shelving that rarely match and accessories and tools in a mix of colours and finishes, there is usually one hero piece that anchors the space. And top of that hero wish list, in a growing number of cases, are Smeg's freestanding retro-styled cookers and iconic refrigerators (I happen to know Jen is OBSESSED), which seamlessly meld beautiful vintage styling with the most efficient 21st century technology.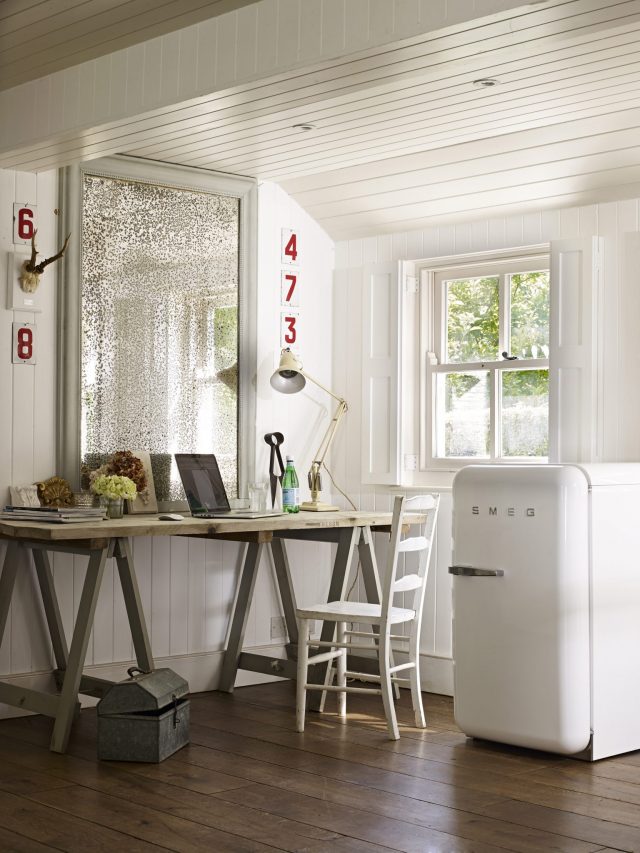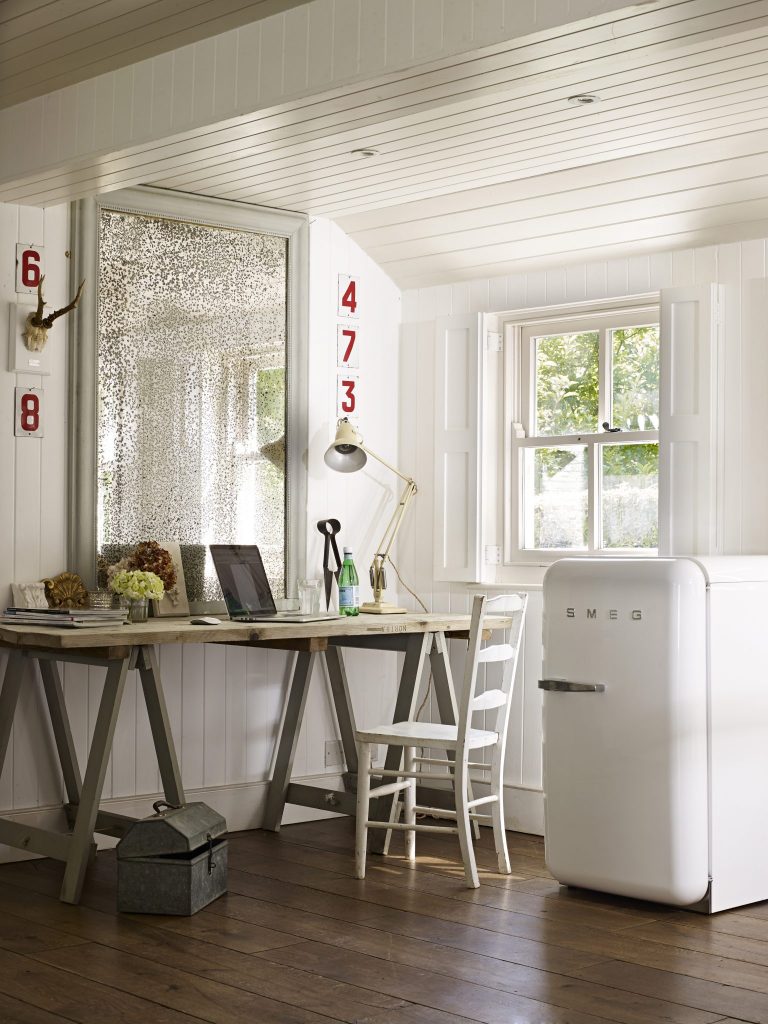 The FAB28 and FAB10 refrigerators (there are other sizes available), feature automatic defrost, crystal quick-chill shelves, tropical rating and the choice of left or right-hand door hinges. The cute FAB10, which comes in a choice of black, red and panna is an under-bench model standing 960mm tall. Designed for drinks, it has bottle shelves, adjustable can holders and door shelving compartments.
The FAB28, standing 1510mm tall and with a total capacity of 271L, features customisable drawers and keepers for salads, vegetables, meats, dairy, bottles and eggs plus a dedicated chrome wine rack. Available in a multitude of colours and finishes, from strong primaries to beautifully soft gelato colours, it even comes in a denim and black velvet matte finish.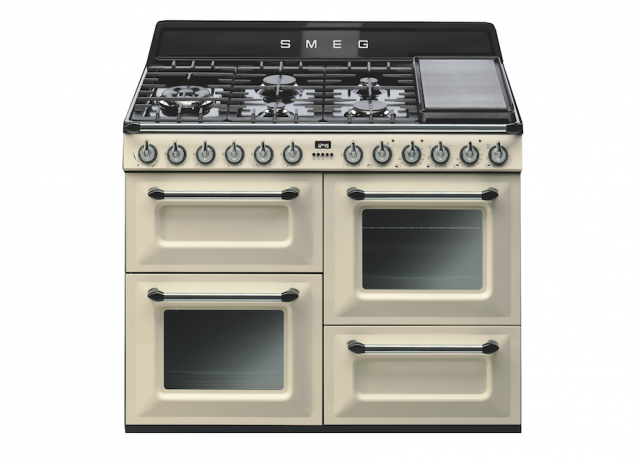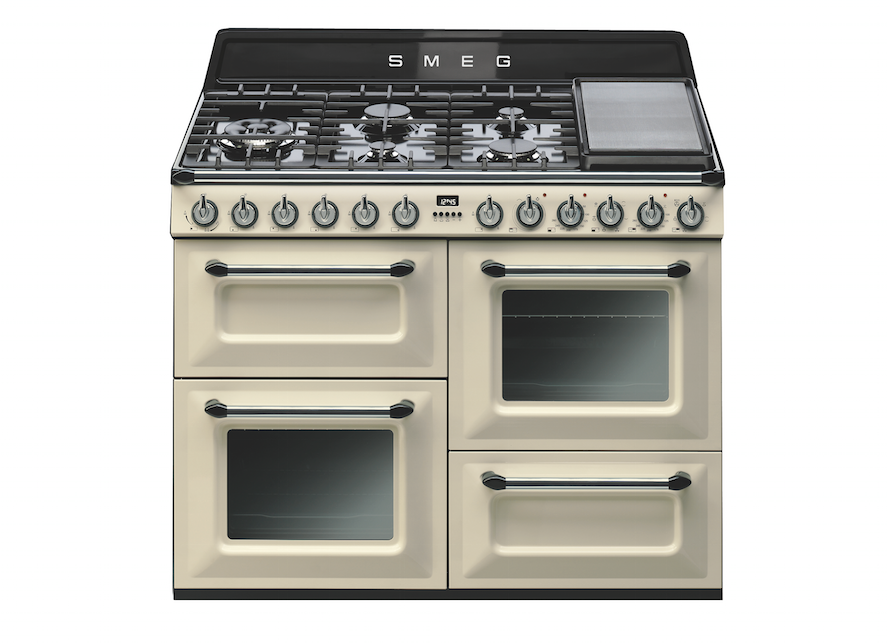 The Victoria freestanding cooker, in black or cream, is worthy of its hero status in terms of both styling and performance. With an enamel finish, perfectly proportioned metal controls and a picture-perfect vintage design, it houses two six-function 70-litre capacity thermoseal ovens, a 2700W electric grill, a seven-burner gas hob and a generous storage drawer. For those wanting to complete the look, there's even matching rangehoods, in two styles, in both black and cream.
Smeg appliances are available nationally from electrical retailers, appliance specialists and some department stores. For more details visit their website.
We're a little bit excited about the Smeg small appliance range of kettle, toasters and mixers hitting our shores this year (Jen attended the global launch in Milan last year, as you do!). You'll be first to know when we know more.