I have been in love with Quercus & Co since they released their colour charts late last year, and their newest range, The Handcraft Collection, is no less lovely.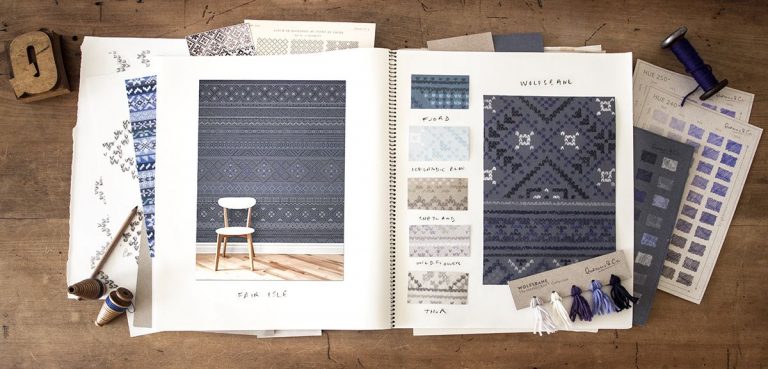 A wallpaper company, Quercus & Co's designs are full of pattern and colour and are what the team likes to call 'art-paper for walls' rather than traditional wallpaper. The Handcraft Collection is a set of large-scale designs, all drawn with coloured pencil on a softly mottled paper background. This design process took six months from conception to completion!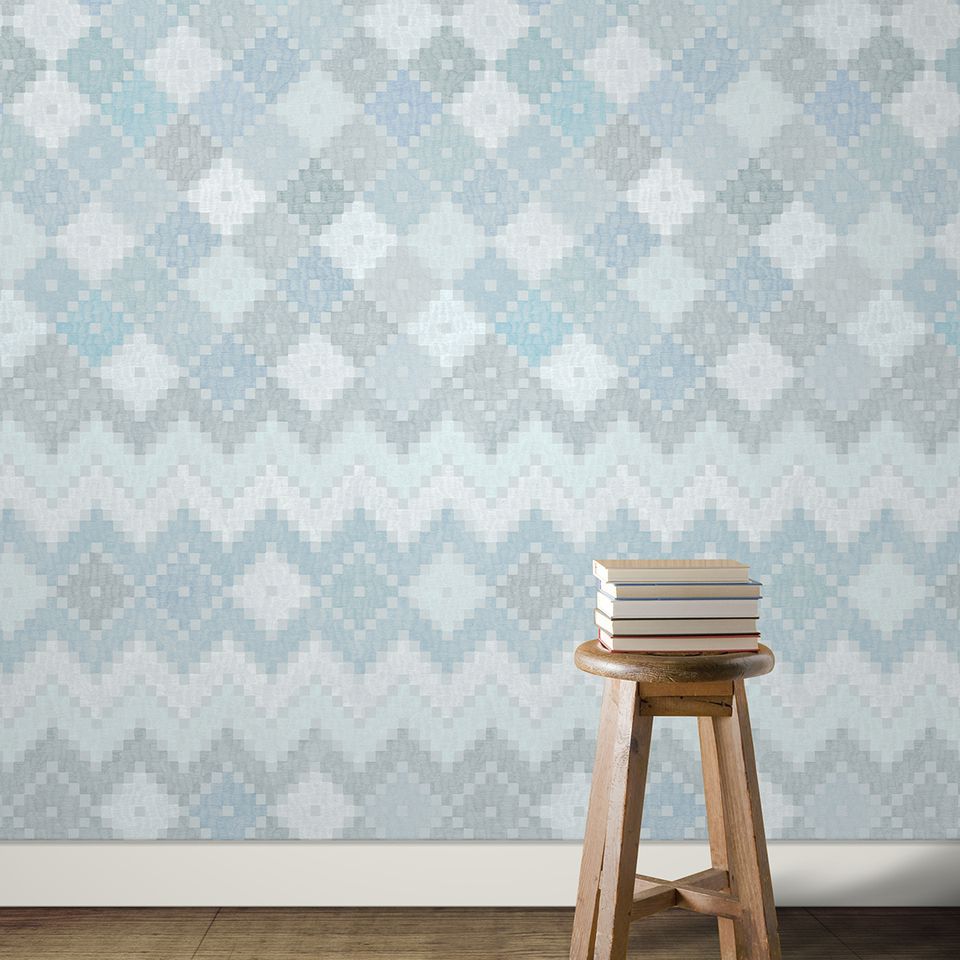 "When designing new patterns, I start by creating a mock-up wall in Photoshop where I can quickly apply found images and sketches," explains director Adam Jones. "Once a pattern is chosen, it's literally to the drawing board where the art work is hand drawn or painted in full-scale. The drawings are then scanned, cleaned and stitched together in Photoshop and colour is applied. The process is long and time-consuming."
Inspired by traditional Nordic and Scottish patterns, each design comes in six different colours, with names like Thor, Freya, Wolfsbane and Wildflower.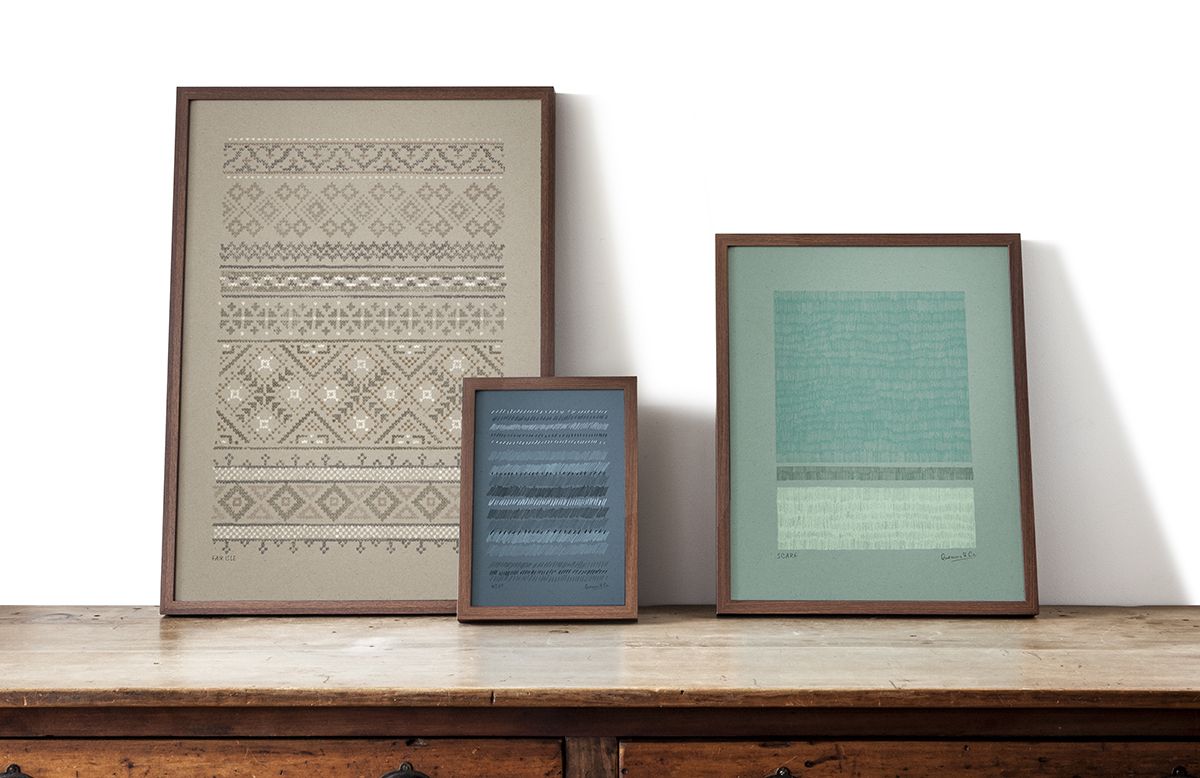 Having grown up in the UK, this collection saw Adam reflect back on his early childhood, where at school, he was taught to knit and weave by his folky teacher. This influence of textiles and craft is very much apparent, especially in such designs as Fair Isle.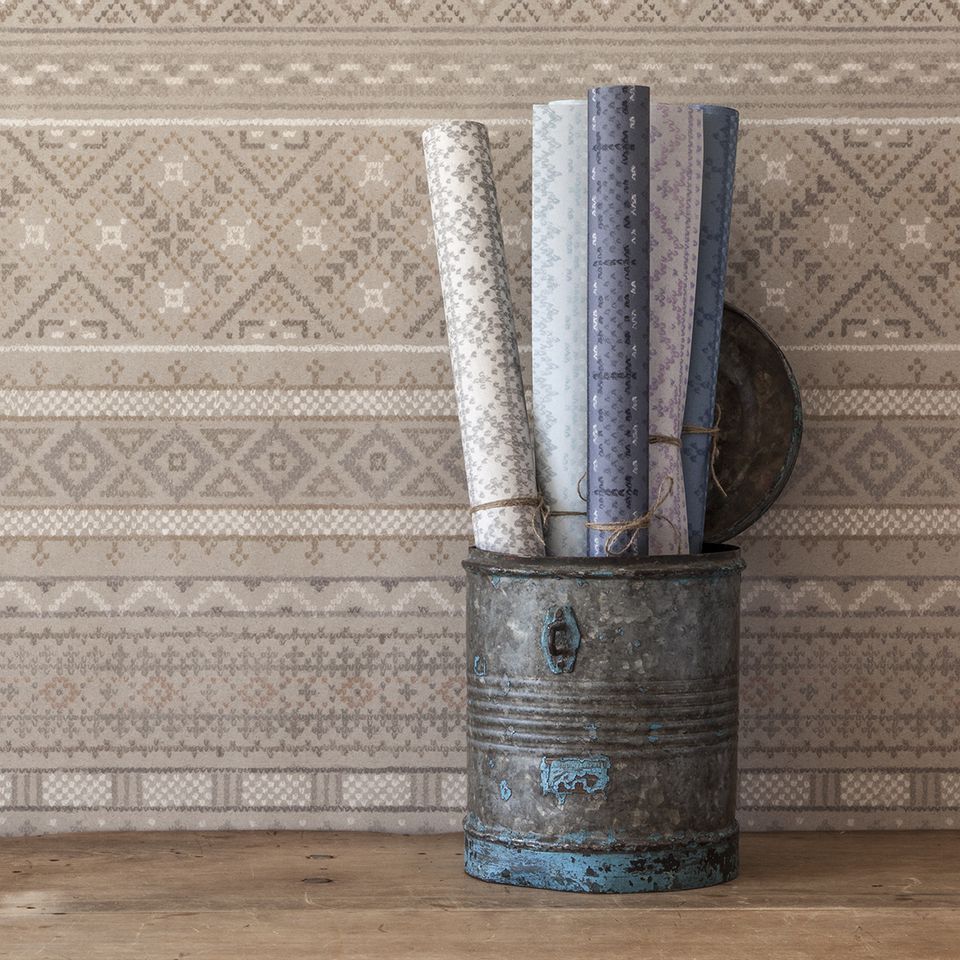 The idea to focus on Scotland was also inspired by Adam's UK upbringing (he grew up on the English/Welsh border). Through his research, he found the patterns he liked from Scotland actually stretched all the way to Scandinavia. "I found the patterns to be the same across the whole of Northern Europe. Latvian mittens are very much like Scottish jumpers! It also connects with the current trend for all things Scandinavian: fresh, light, natural, handmade, so that was another inspiration."
The Handcraft Collection is also available in a selection of art prints and wall hangings. Information on how to purchase here.