In collaboration with LG.
With a new baby and a grubby three-year-old, it's fair to say I've never had so much laundry. And when I say I, I should really be honest in that my husband does most of the laundry in our house. I know! He's a keeper!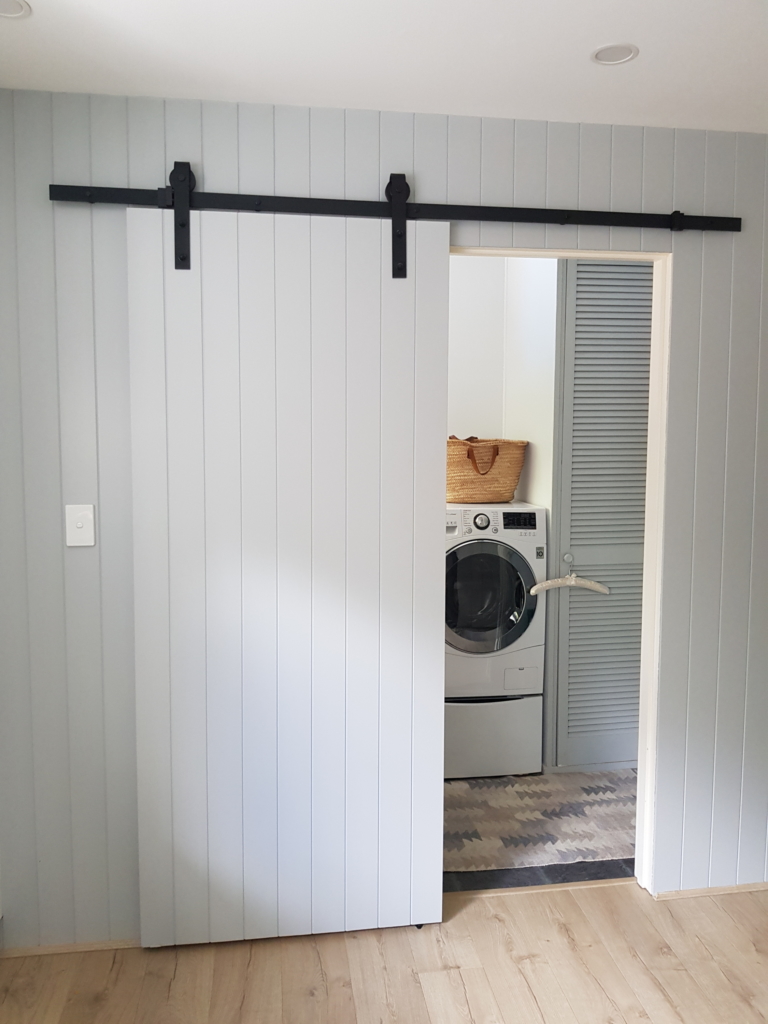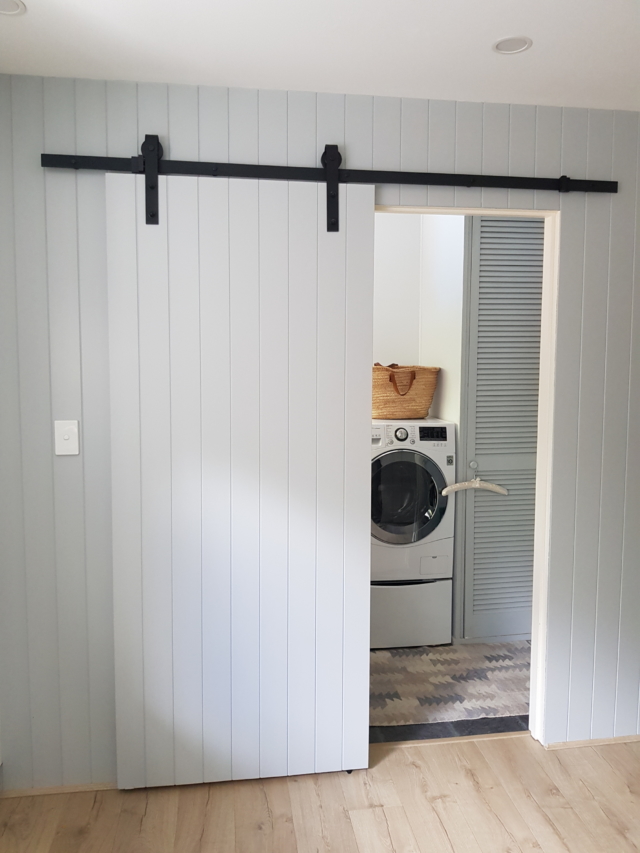 I'm sure we're not the only parents who feel like we can never keep on top of the washing. And when baby's clothes, and hubby's shirts, for example, need a different detergent/wash cycle, it means you can't, sadly, just fling it all in together (you may be starting to see why I don't do the laundry). Only you can with the LG TWINwash, which has a second, separate 2kg MiniWasher, so you can do a smaller wash at the same time as the big (9kg) wash. This is currently getting a workout with the baby's onesies, which need sensitive detergent. The timing of this new washing machine could not have been better!
The obvious ability to do two washes at the same time (or separately, say, if you only needed to do a small shirt wash) aside, this is a high end laundry machine full of awesome features. It also looks pretty sleek (which, rightly or wrongly, will always be important to me) and it's compact enough to fit in our teeny tiny laundry behind the sliding barn door in our kitchen. You'd expect this to be a much wider or deeper appliance but it isn't (60cm wide by 70cm deep by 120cm high).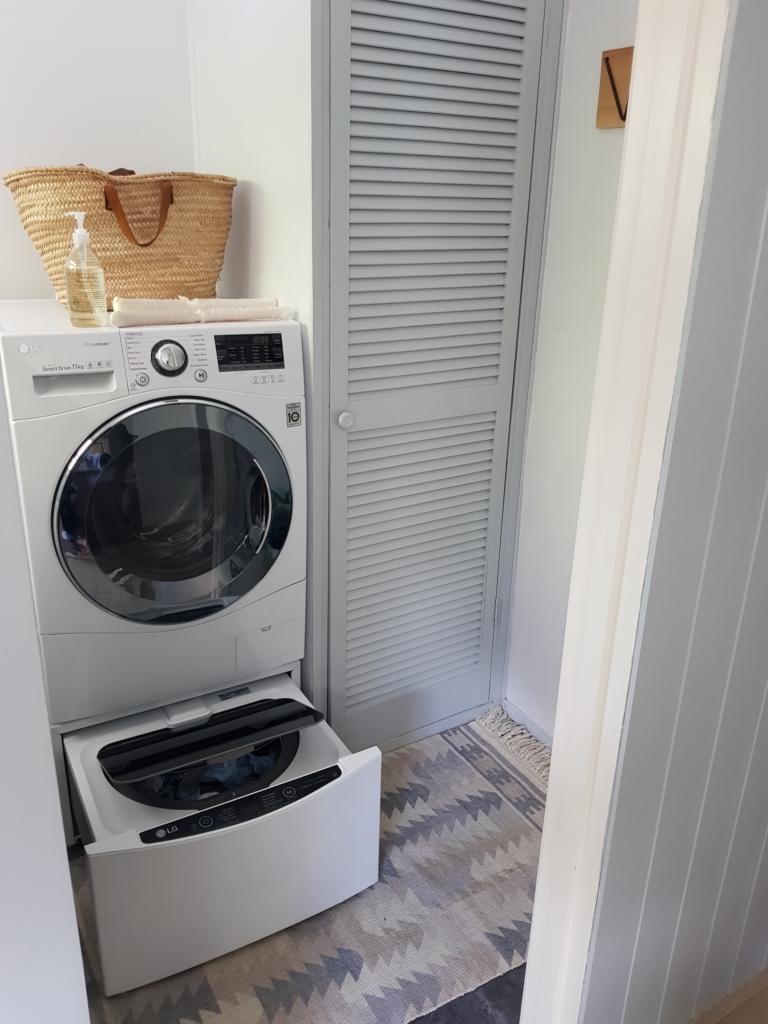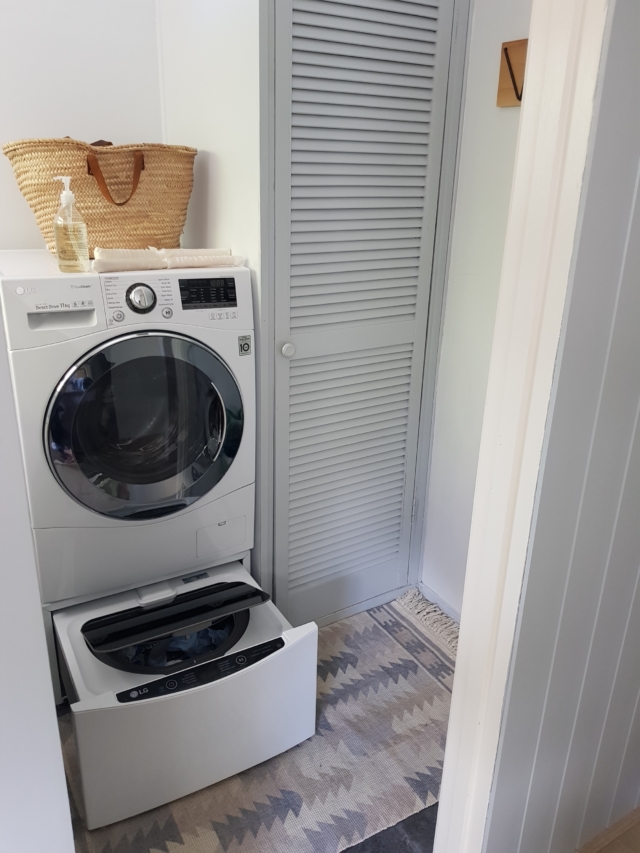 So what else do I want from a washing machine in an ideal world?
Due to those aforementioned little boys, I need magical stain removal powers (hello poo explosions, grass stains and spaghetti bolognese)! This machine has TrueSteam® technology, with a natural ability to fluff up fabric fibres. This allows for the steam particles to clean on a microscopic level. Instead of saturating the stain with one drop of water, 1,600 individual steam particles penetrate the stain for a superior clean. I've not yet had to re-wash something because a food stain hasn't come out, and this was a regular occurrence with our old washer.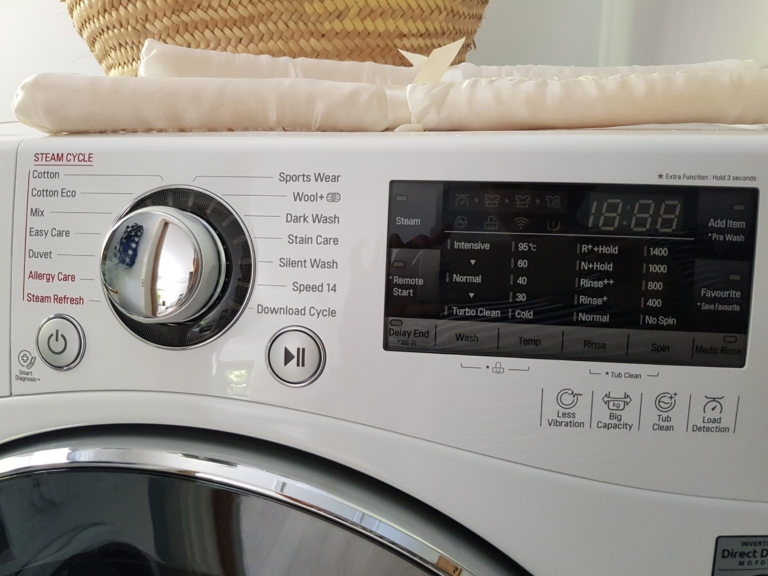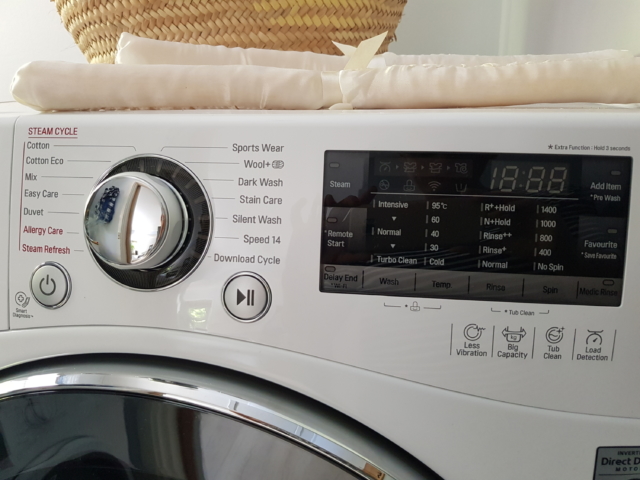 Another previous bugbear with laundry was how long it can take. Three hours plus? Seriously?! With the LG Twinwash, TurboClean™ minimises the number of rinse cycles required, so the overall washing time can be reduced. There's even a super speedy 14-minute Quick cycle.
And of course the fact you can do two different loads at the same time drastically cuts down on laundry time!
It's also quiet, due to the inverter direct drive motor. Although during this sleep-deprived newborn phase pretty much nothing could wake me other than the hungry baby, I'm usually a light sleeper and we do most of our laundry at night to take advantage of off peak energy prices.
I'd definitely like it to cost less to run (and in turn be kinder to the environment due to smaller energy and water consumption). It ticks the box there too with a 4-star energy rating and a 4.5-star WELS water rating. Impressive! And it's also going to save my back, I swear, because the main washer is higher up and hence you don't have to bend down for regular washes. It's the little things!
It gets cleverer too, because you can even control and monitor the machine from your phone. I'll admit we haven't tried the Smart THINQ technology via WiFi yet (because newborn land!) but Damian, who loves all things tech, can't wait to give it a go. You can even download new wash cycles. Which kind of blows my mind. I'll leave that to the husband. That and the laundry…
Disclosure: This post was a collaboration with LG. I was gifted the washing machine in exchange for an honest review.