Here at Interiors Addict, we just don't buy into the idea that rental homes have to look bland or lacking in style and personality. Rent My Style is dedicated to showcasing the best of our readers' rental home decorating efforts. They're not show homes, they're real homes!
Moving to Melbourne two years ago with only the small items that could fit in their car, Jess Viscarde and her partner Ryan were prepared to start from scratch. Finding a 90s townhouse rental home in the Northern suburbs of Melbourne, which was in some serious need of TLC, Jess immediately saw it as the perfect decorating challenge.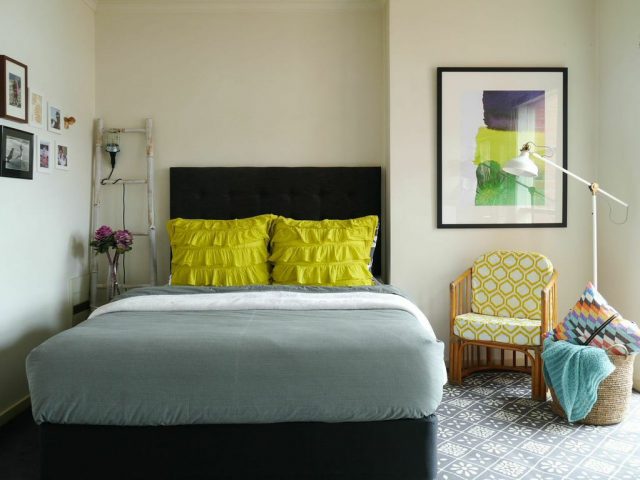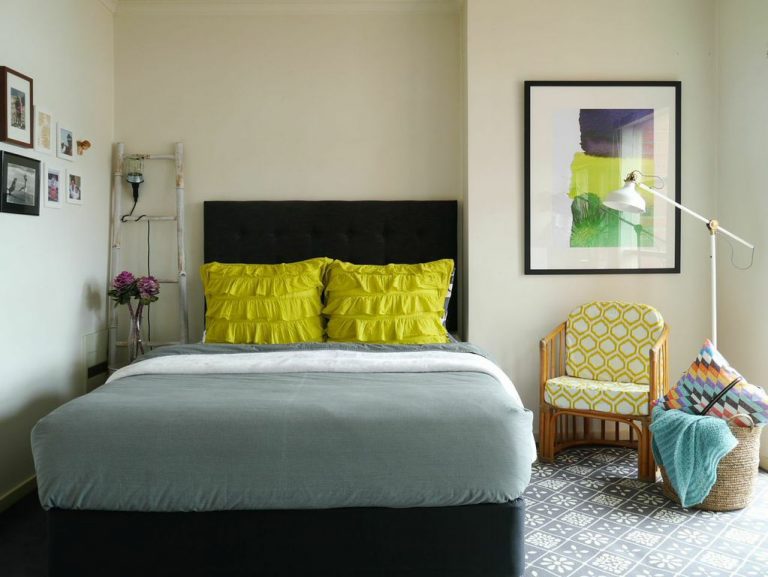 "On the whole, the house has great bones, a major reason we wanted to live here. Timber floorboards, high ceilings, lots of natural light. But the house is in a major need of TLC, the walls are in terrible condition, and are about seven years overdue a paint job! We try to hide all the nicks, water stains, peeling paint and eyesores with artwork or just learn to live with it!"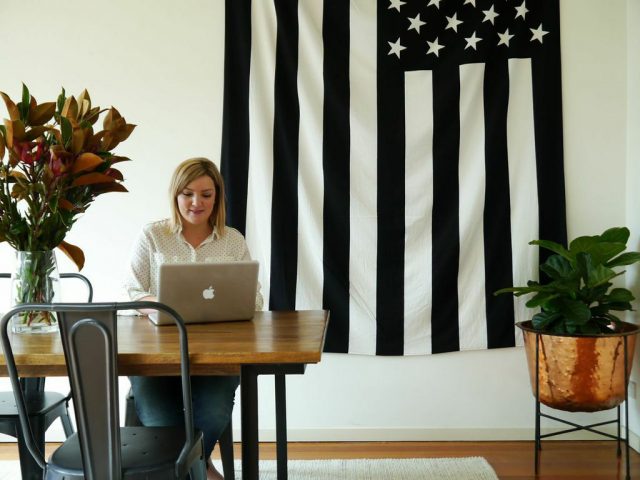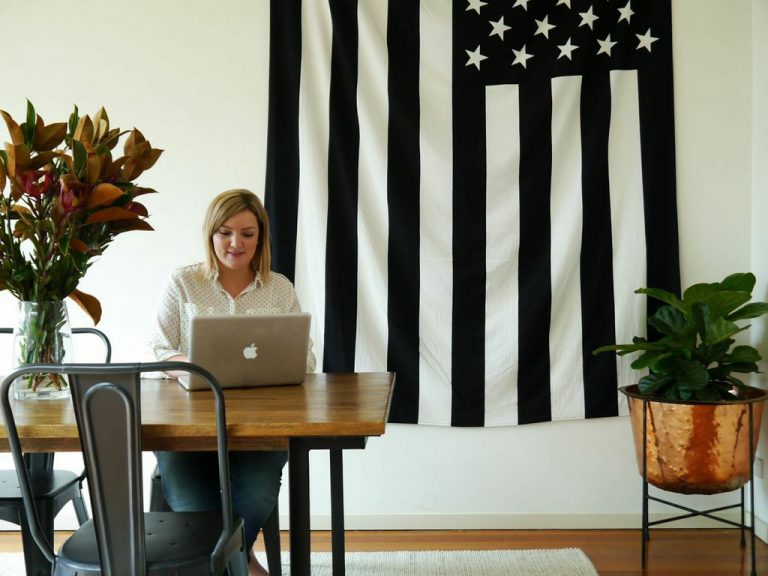 With a style that is an eclectic mix of contemporary, industrial and vintage, Jess has a knack for blending and mixing styles. A designer by trade, she has an eye for seeing potential where no one else can, having decorated the majority of her home with quirky secondhand finds.
"As budget was a major issue, many of the pieces in our home are from thrift shops or Gumtree, eBay or the classifieds. We have a few splurge items, but made sure these things were items we absolutely loved and would be happy to live with for many years to come."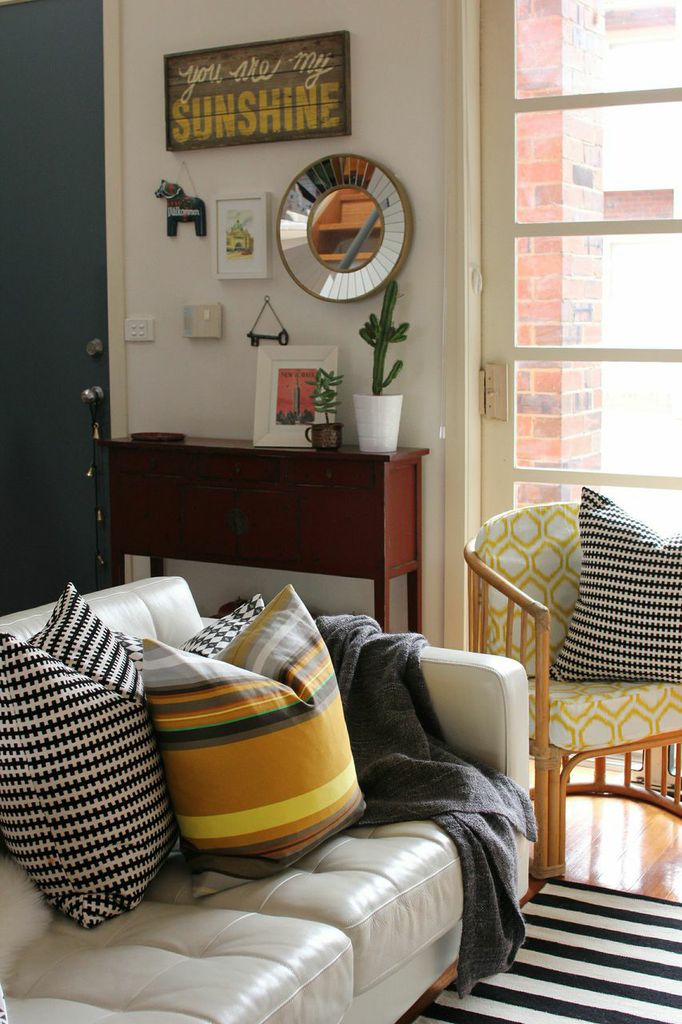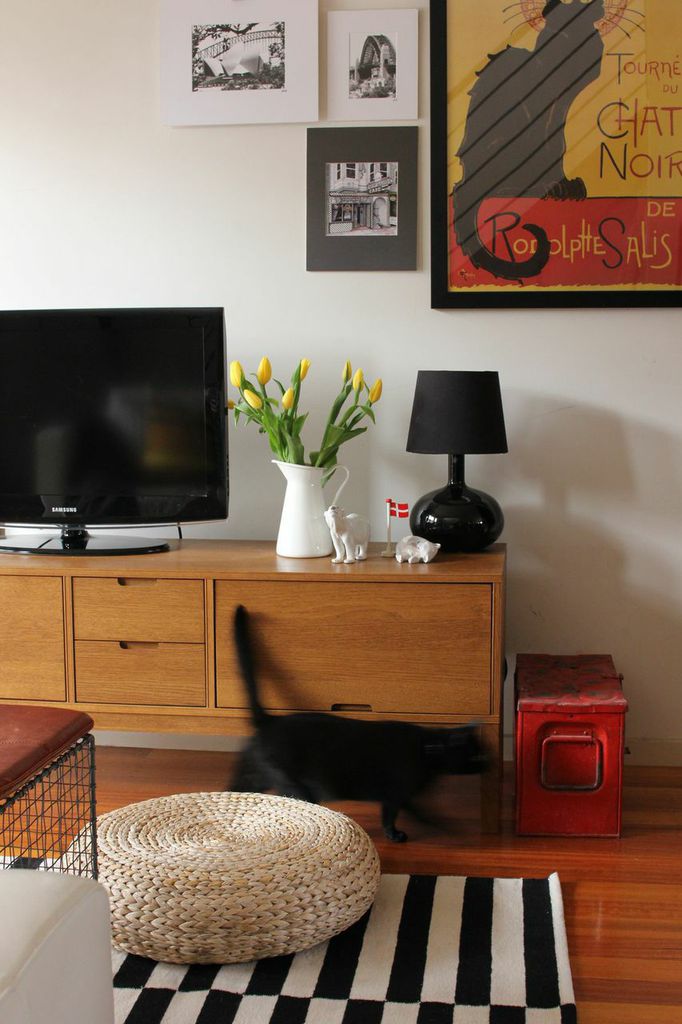 For Jess, the secret to rental decorating is something very simple: treat the rental like your home! "Make it a space you enjoy coming home to after a busy day or a place where you are proud and happy to invite your friends over as guests. Don't just think just because it's a rental and it's not mine, I can't be house proud."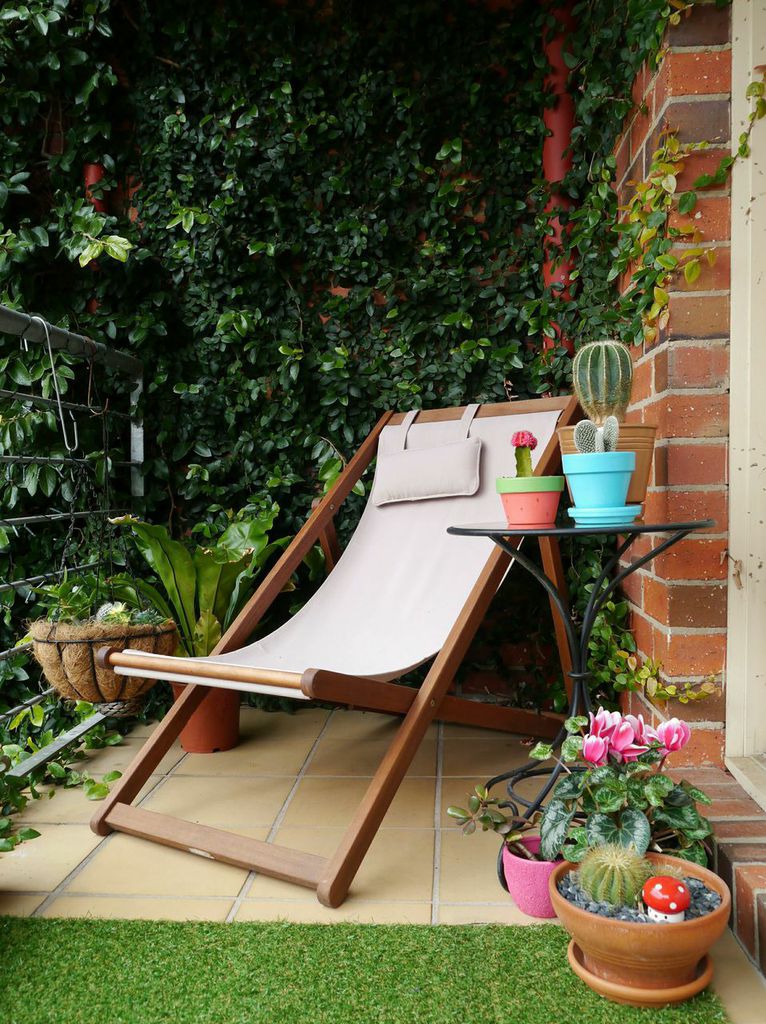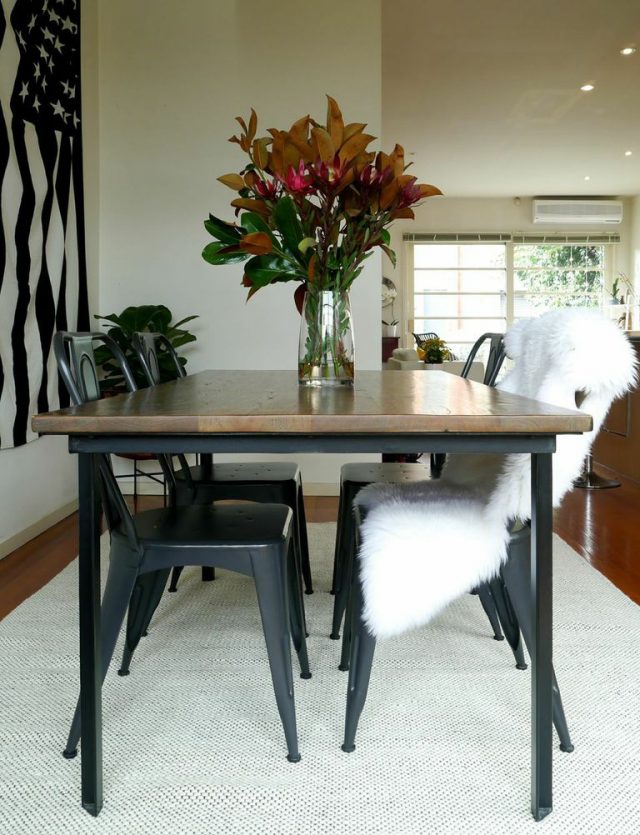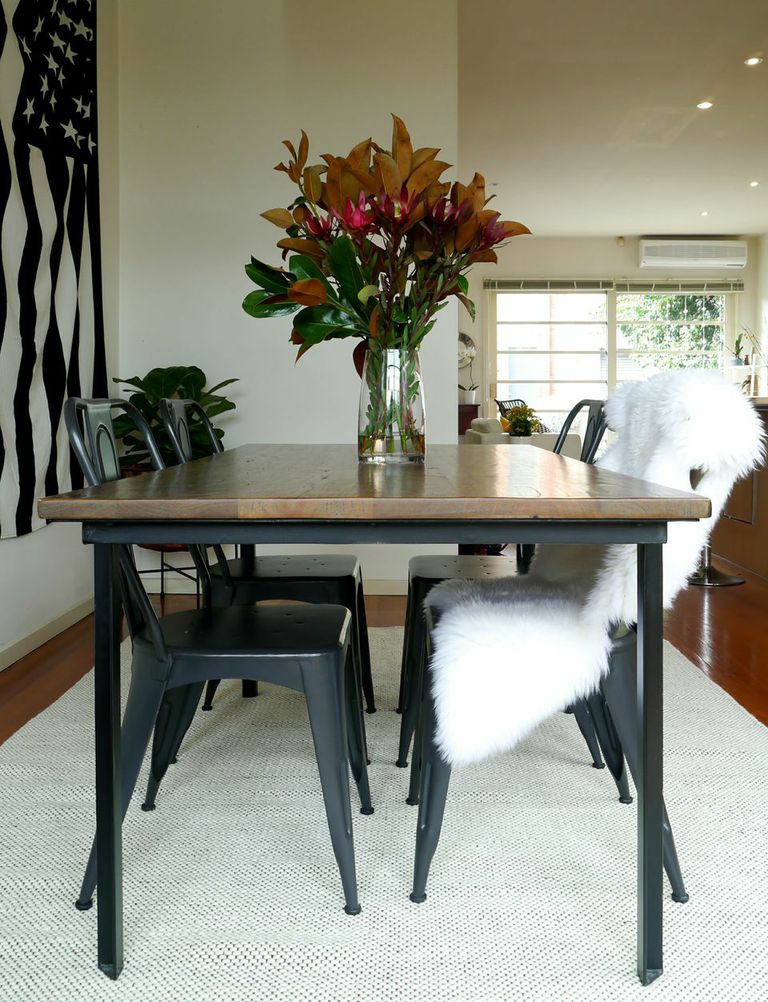 To make your rental feel like home, Jess recommends doing three things: hanging art, being inventive with light fixtures and adding indoor plants and fresh flowers.
"Personalise the space with things you love, make it reflect you and the people you're living with, hang art using 3M adhesive hooks (or I have used oversized pegs with Velcro 3m adhesive to hang photographs and lightweight prints). Be inventive with light fixtures. I use a bamboo ladder with an industrial miner's lamp attached to it to add some ambient lighting and height to the room (see below). And make indoor plants and fresh flowers a big feature in your home, they inject life and colour and can be moved around, making that boring, lifeless corner more interesting."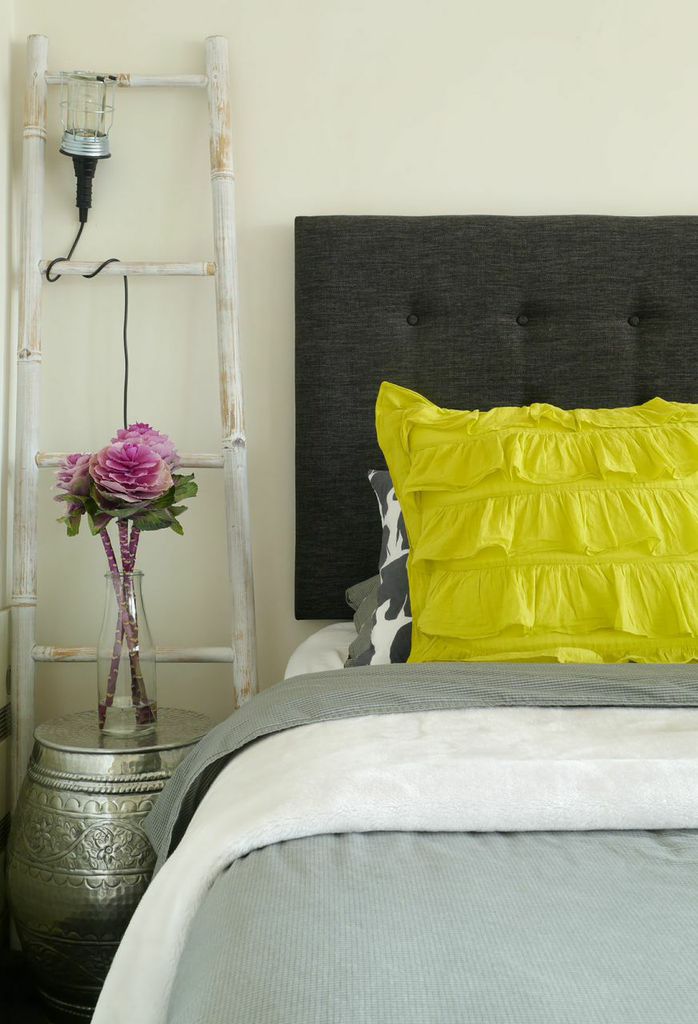 Having just launched her own small business, The Eclectic Creative Studio, Jess has found the experience of rental decorating really useful in growing her design skills. Not only has it required her to work with a very tight budget, Jess has learnt the importance of experimenting and working with what you've got.
"Decorating whilst renting definitely makes you work with what you've got and be more spontaneous and open to rearranging furniture and mixing things up. I regularly change the house around; it helps keep things fresh and interesting. And I like to 'shop your home,' so change up accessories and soft furnishings that you already own, put some away, take some out, put the cushions on the bed instead of the sofa, that sort of thing."
See our other readers' rentals.
Photography by Kate Hansen and Suzi Appel.