Located in Sydney's Buraneer Bay, this 1970's family home underwent a sympathetic overhaul recently taking plenty of cues from existing features. The floor plan remains the same, as do the cedar framed windows which are a key reference point throughout; there's pops of complementary timber in every room.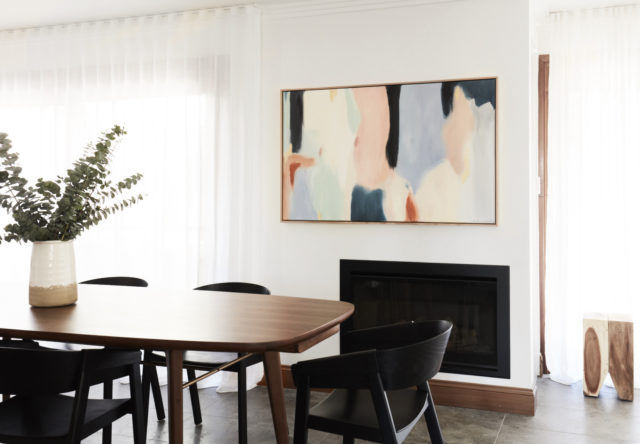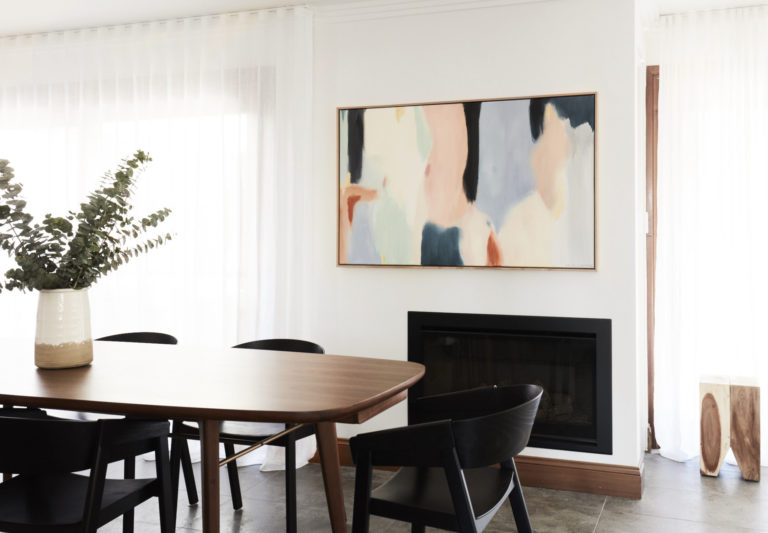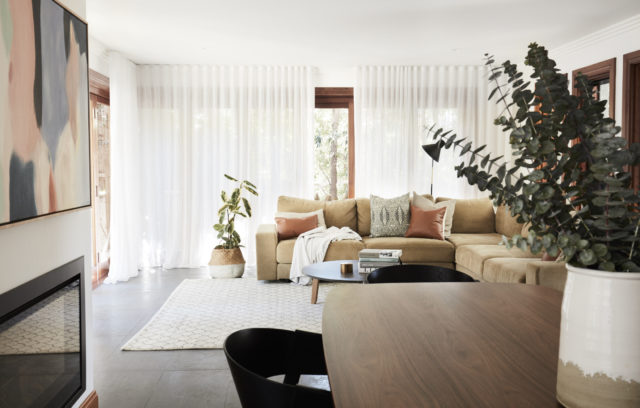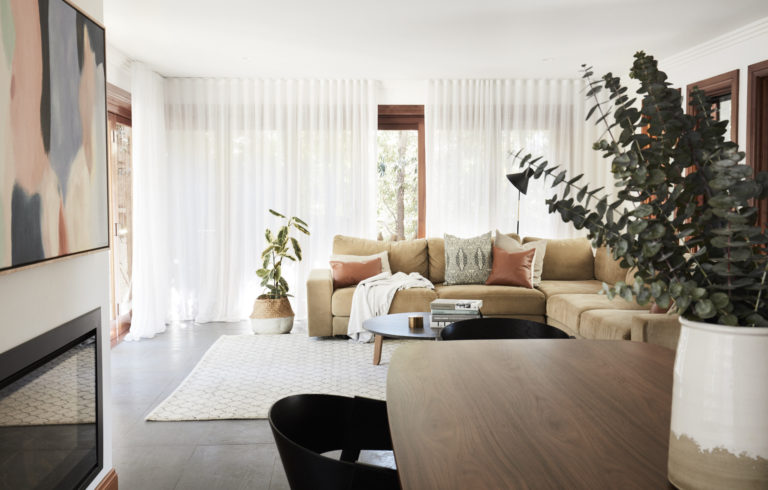 "Our clients briefed us to work with the existing features of the house, such as the cedar windows and solid structures. These elements truly give the house its character and soften the space to make it feel more homely and welcoming," says EB Interiors director Emma Buchan.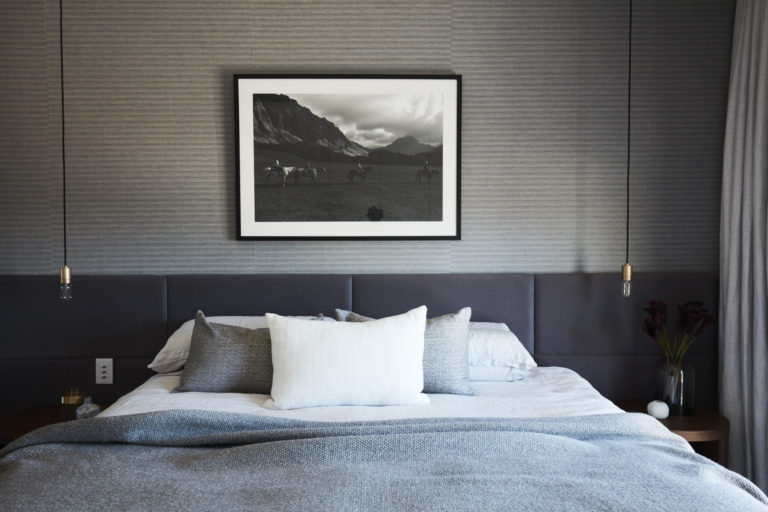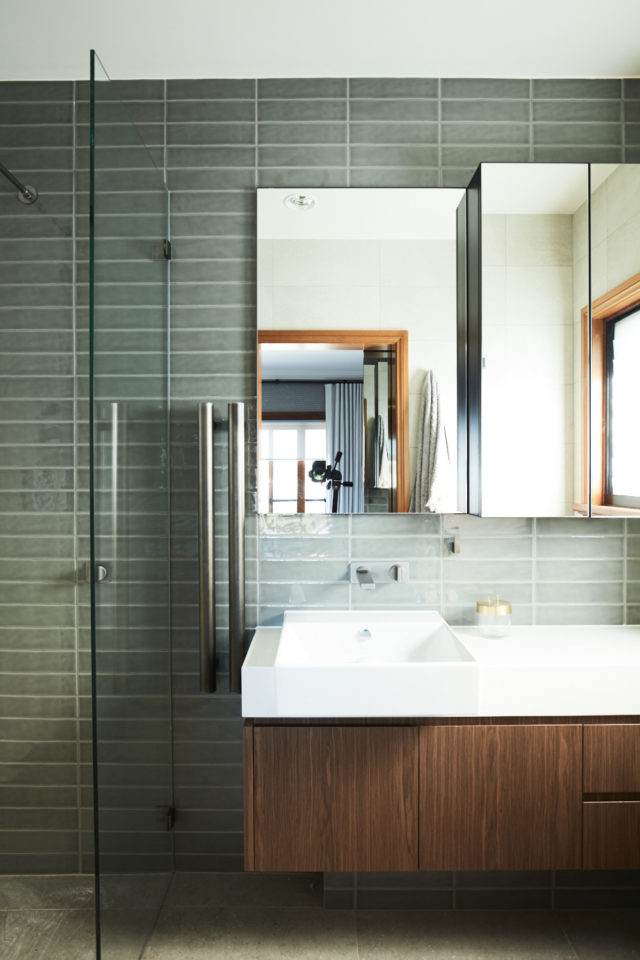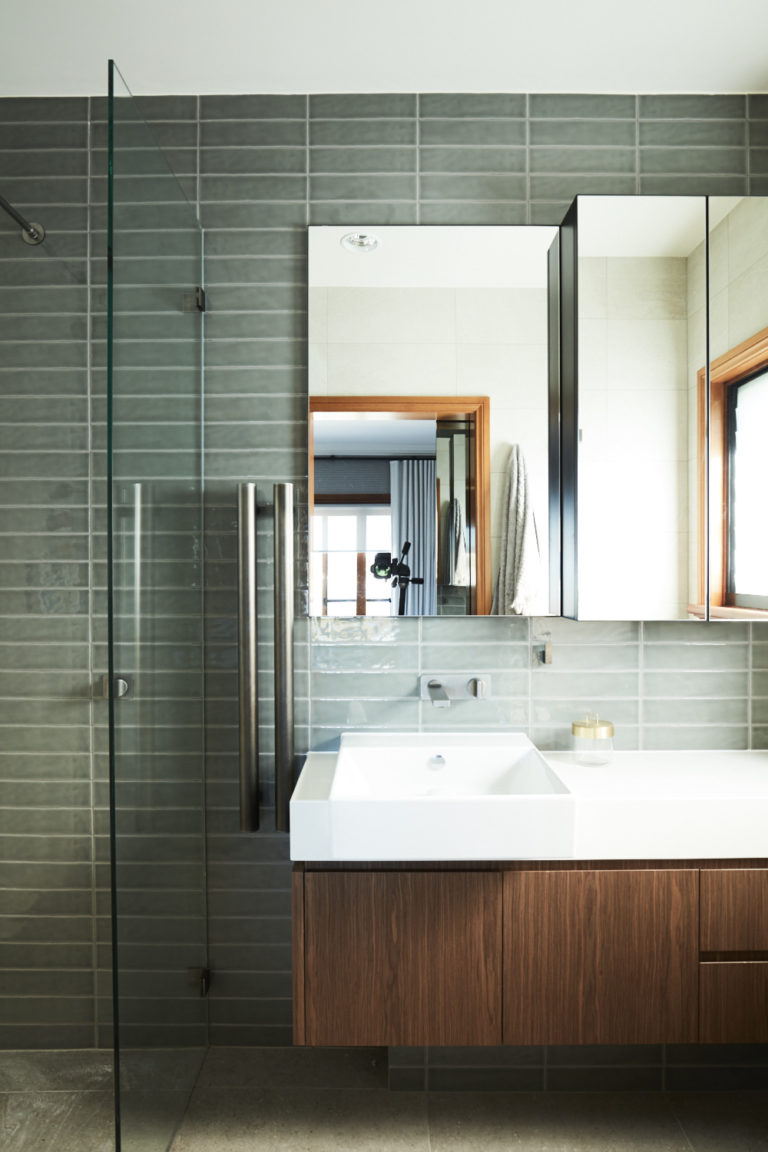 The home's new colour palette does wonders in conjuring a homely vibe; there's peach, pale blue and grey which all bring a sense of calm to the spaces that are inhabited by two teenage daughters and their parents.
"The client liked the grey tones, but we wanted to warm this up and connect this back to the cedar windows. This is where we introduced the blues, peaches, oranges and mustards, which really offset the greys and added a sense of fun and playfulness to the home, without being obnoxious or overwhelming," says Emma.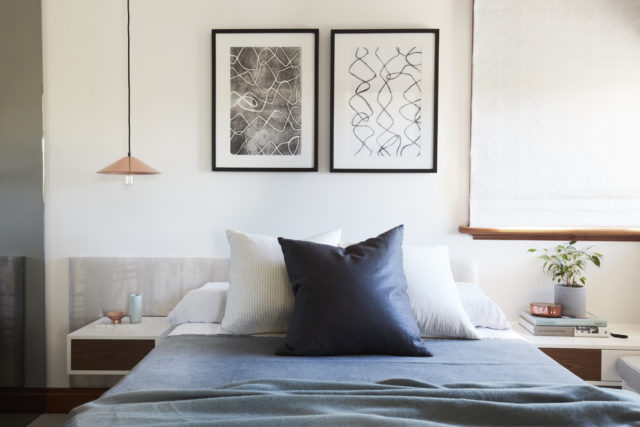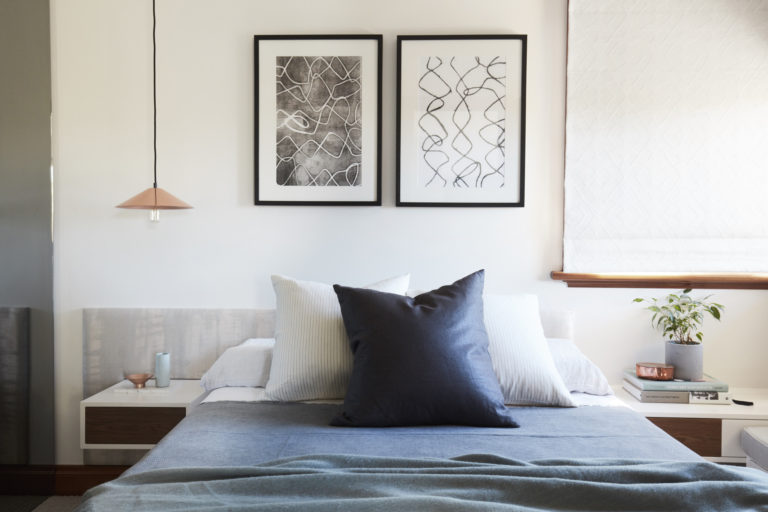 The colour scheme is consistent and cohesive throughout the home but to avoid repetition, Emma specified a mustard coloured sofa in the living room, green tiles in the bathroom and orange and burgundy styling pieces. Art, accent lights and soft furnishings were all crucial pieces of the puzzle when it came to finishing the spaces too.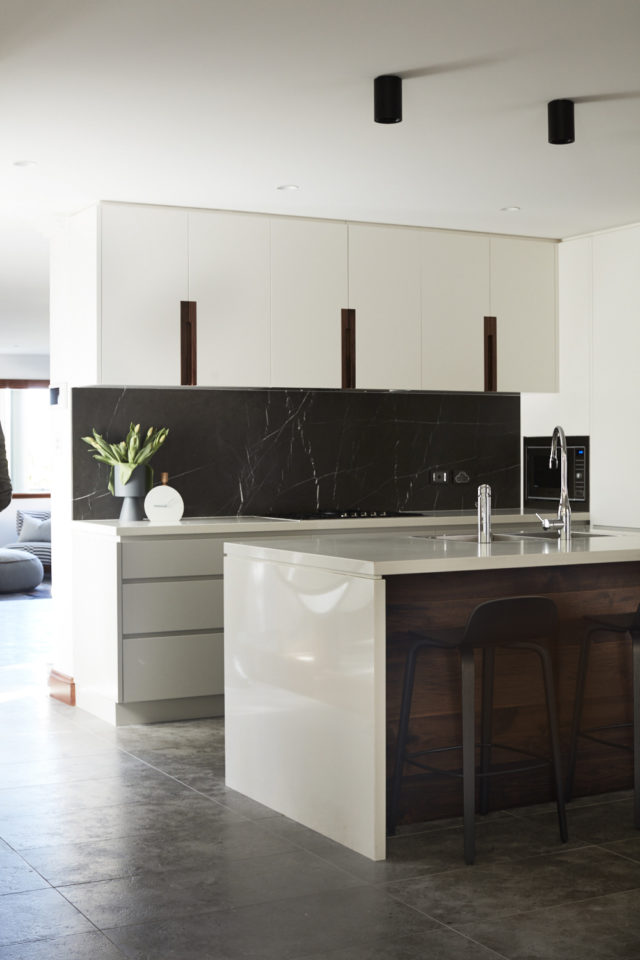 The kitchen features a nero marquina marble splashback, with white gloss cupboard doors and custom-made walnut handles. "With a minimalistic design approach, it is these little details that prevent a clinical feel and make the home feel balanced, unique and welcoming," says Emma.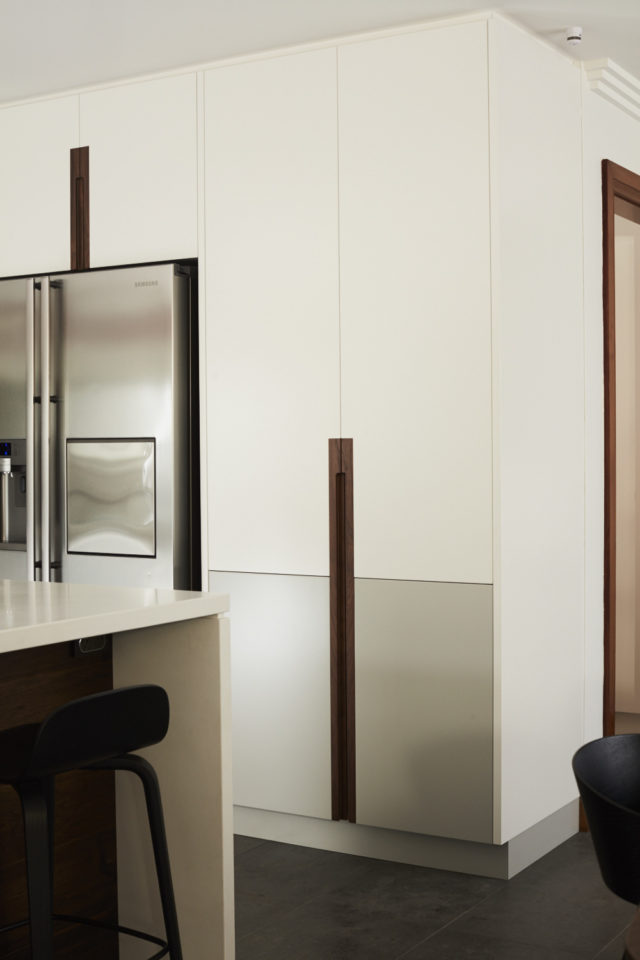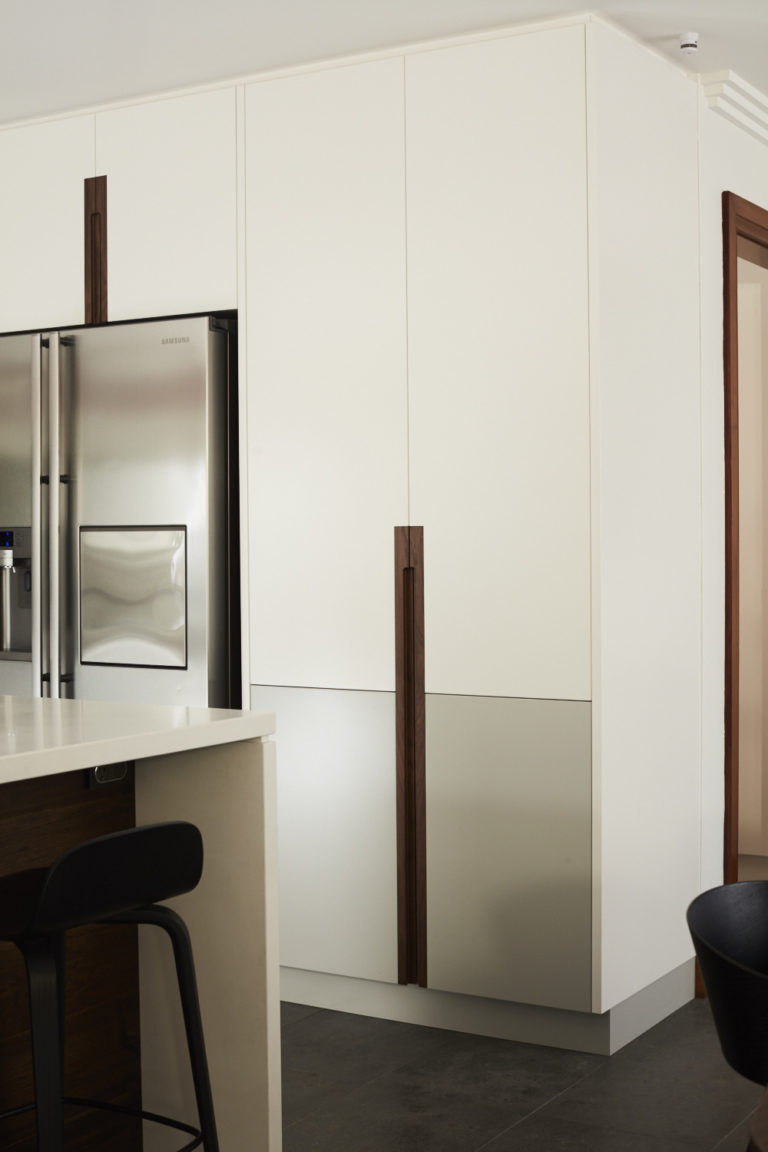 The nearby living room is a welcoming, light-filled space. Emma chose ottomans instead of a coffee table to maximise comfort and flexibility; there's always the option of additional seating. "We made use of the gorgeous windows that face towards the backyard, adding plenty of natural light into the space which makes it feel larger than life," says Emma.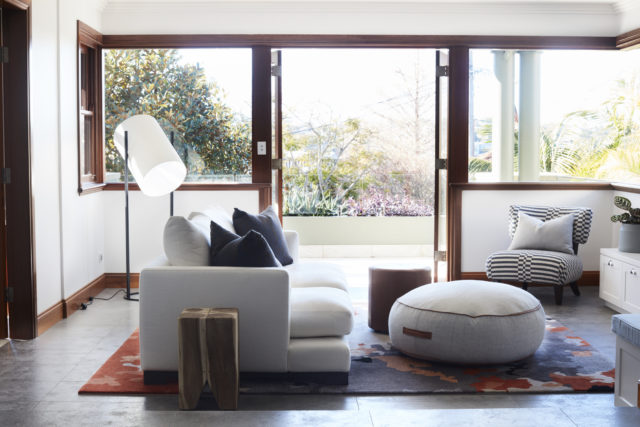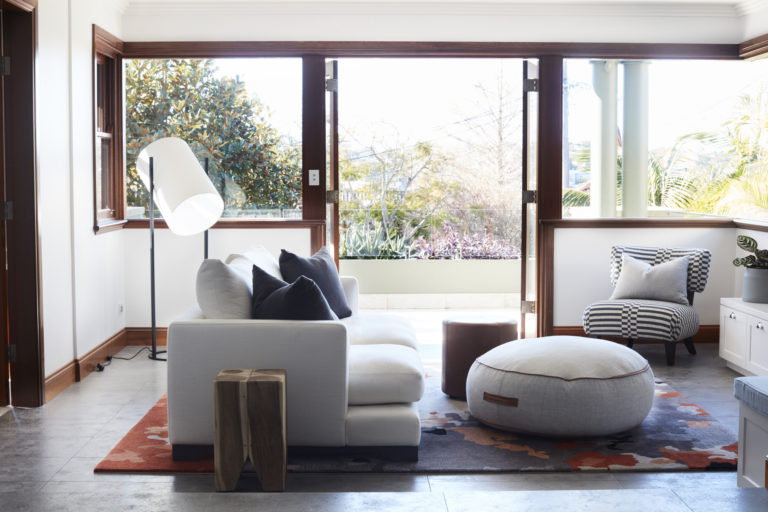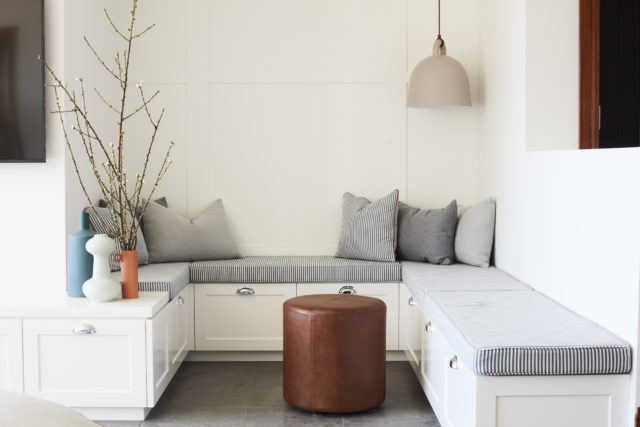 Photography: Prue Ruscoe
For more on EB Interiors | Melbourne corner store becomes family home