The makeover of this investment rental property by Rachael Turner of Front Porch Properties is anything but basic. We absolutely love all the clever tricks, flatpack hacks and floorplan tweaks she has used to create a unique and high end look without overcapitalising. It definitely pays to have a good carpenter on your speed dial, that's for sure!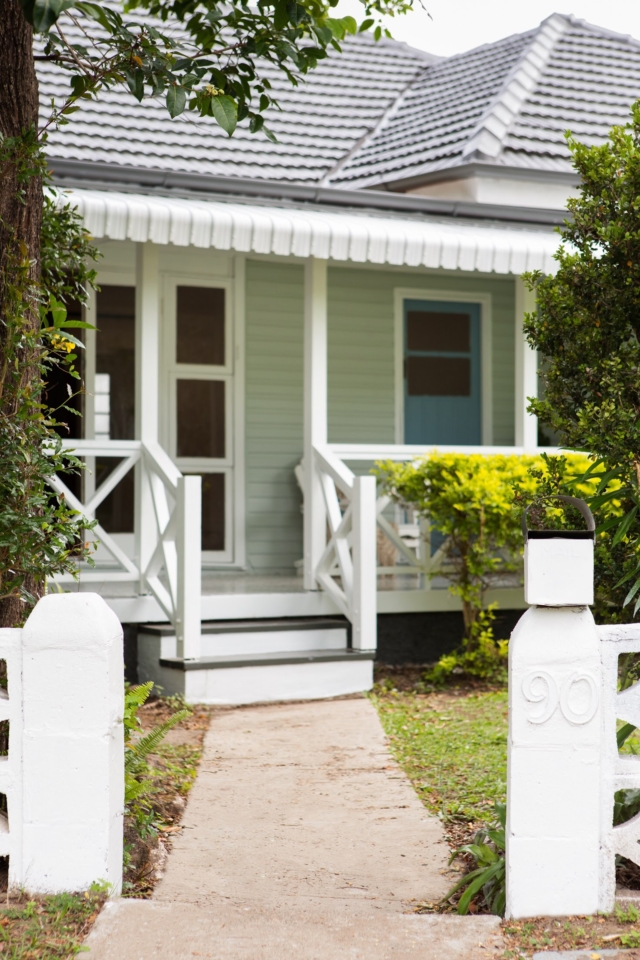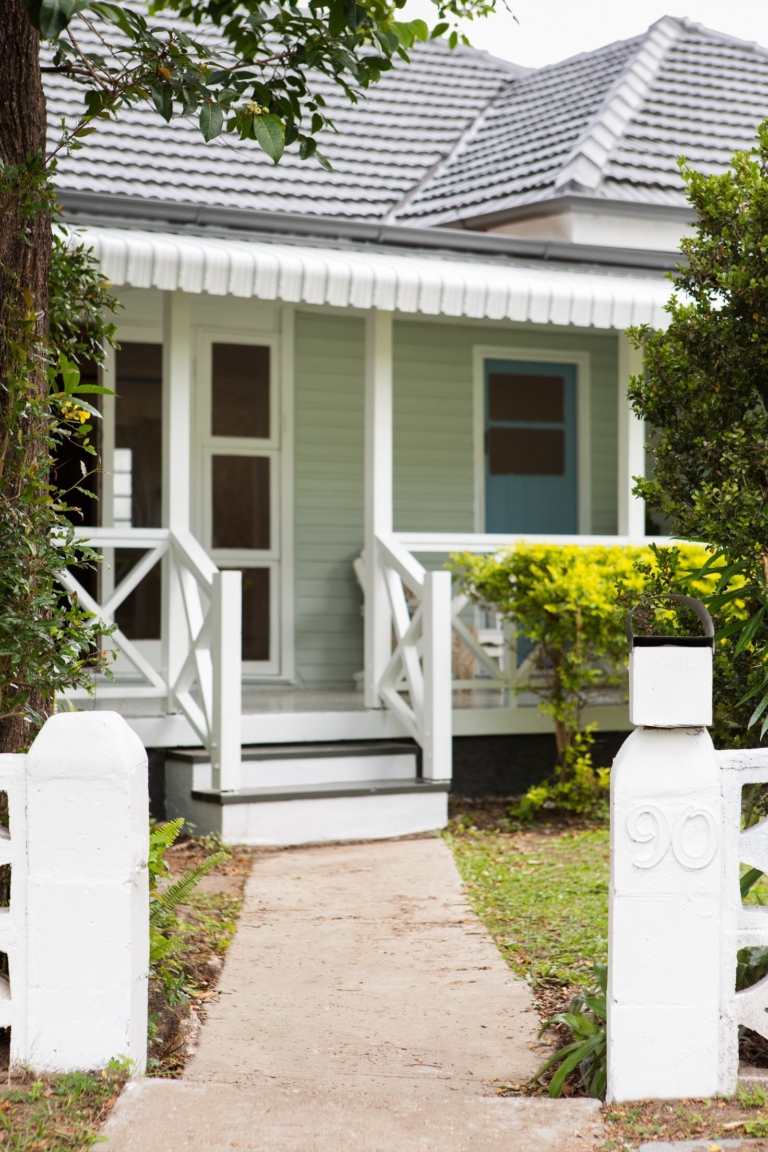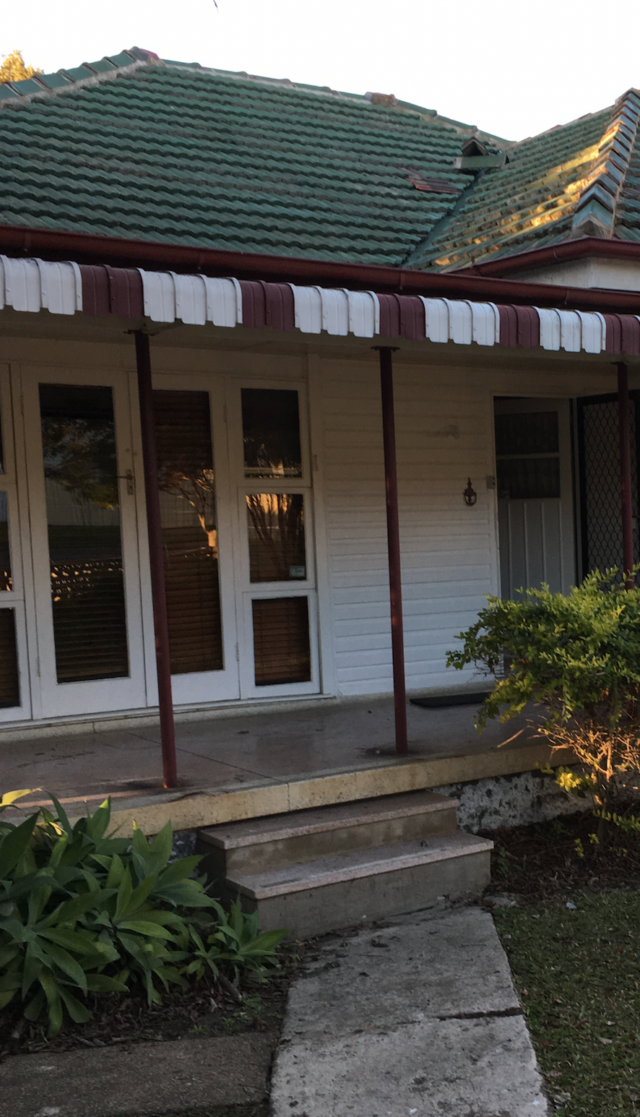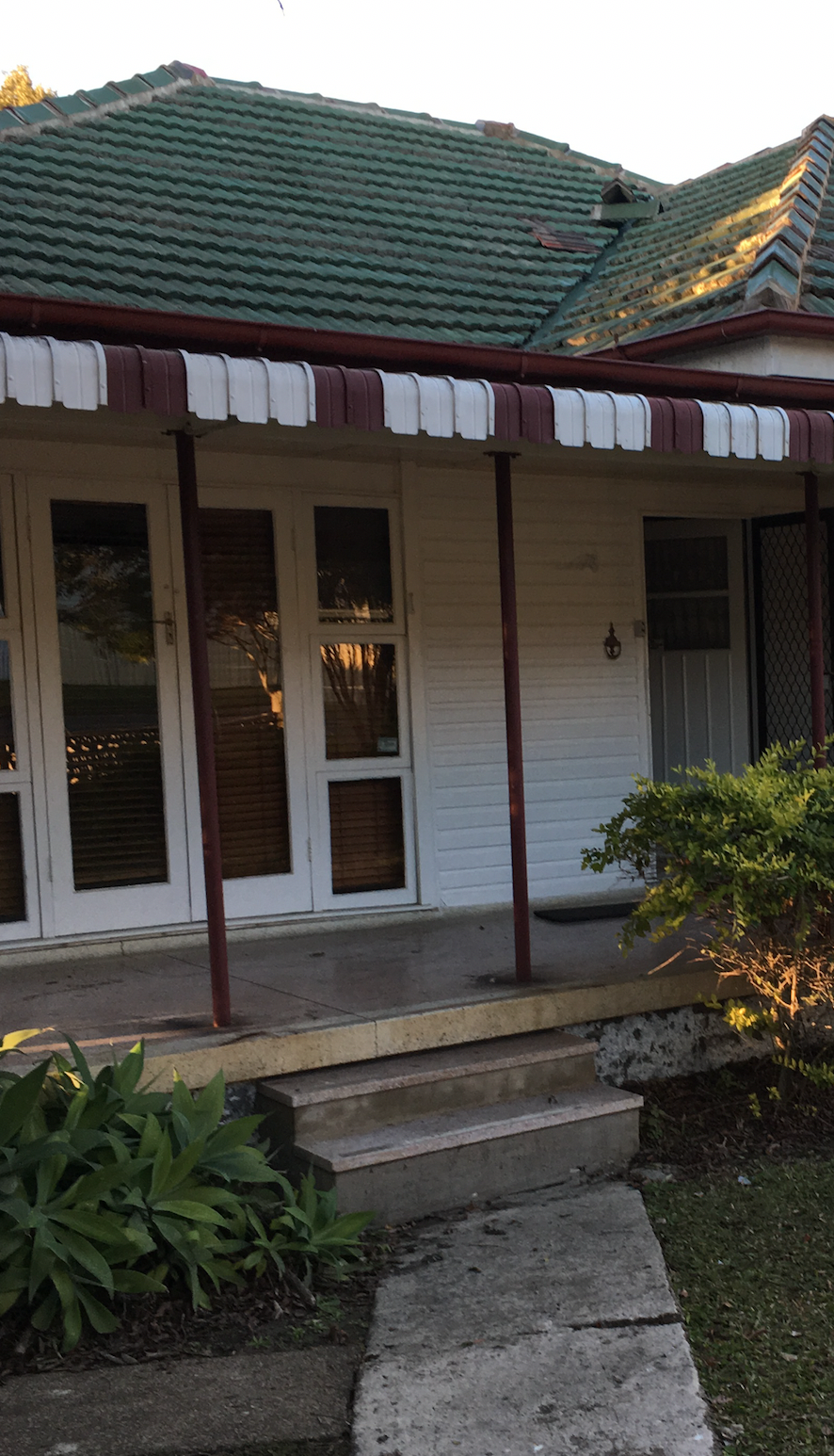 You can watch Rachael's video below, but here we've highlighted what we love best about what she did in this project.
Street appeal:
Rachel added gorgeous Hamptons-esque timber balustrading to the veranda and stencilled the deck to make it look so much like tiles we can't believe it isn't! The original door was simply painted blue to give it a pop of colour.
First impressions:
The pokey living/dining/kitchen area was opened up and became open plan. A new IKEA kitchen is given the bespoke look with some custom panelling along the back and a custom bench top. Clever! An affordable  charcoal-painted barn door looks fantastic but is also practical.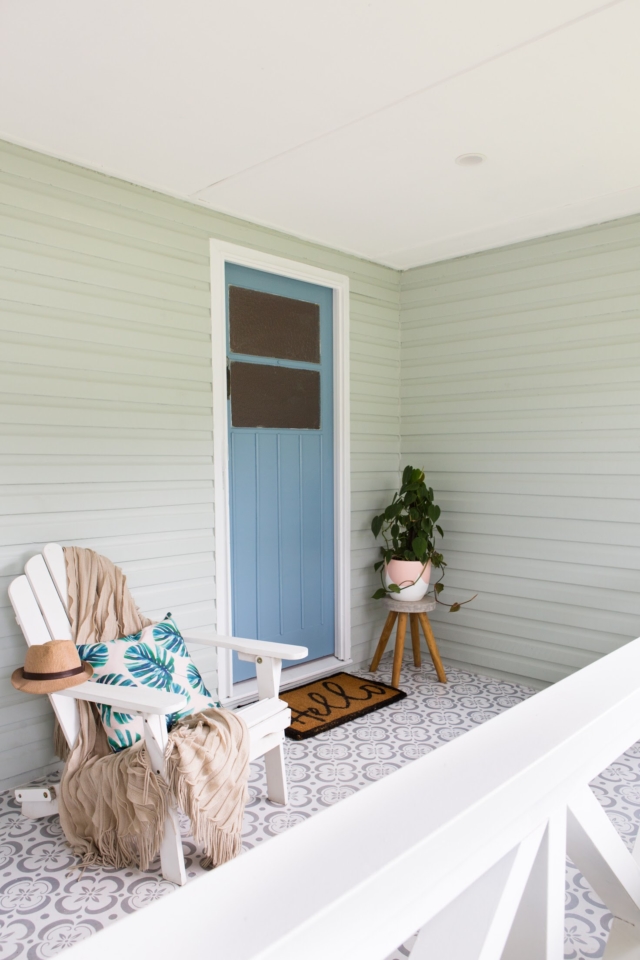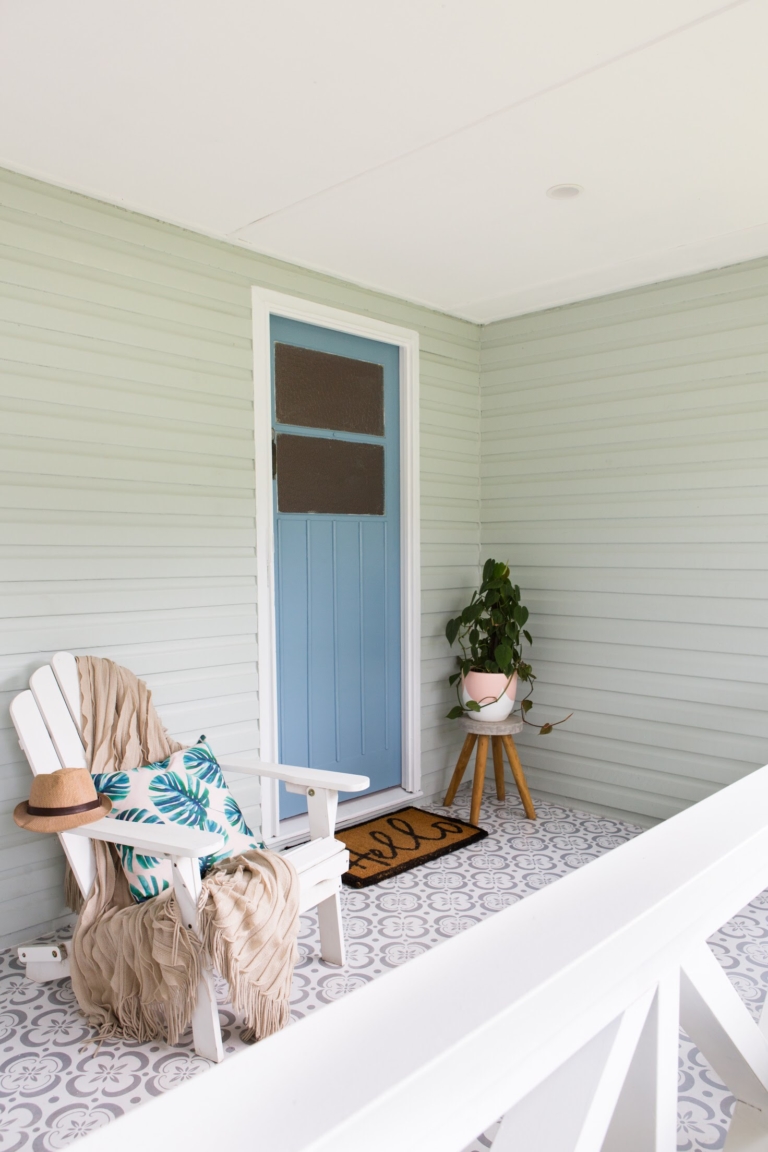 Bedrooms and bathrooms:
The spare bedroom becomes the new master bedroom with the addition of an ensuite, making it a two-bedroom home. IKEA wardrobes have been 'built-in' for a more expensive look on a budget. One wall of feature blue tiles and a marble-topped vanity in the en suite take it from basic to luxe without spending too much. In the main bathroom, the doorway was moved across so a better layout could be created. The original master became the second bedroom. Money was saved by keeping the original built-ins but adding trim and new handles and painting them, as well as adding a bit of custom carpentry in the way of a window seat in the bay window.
A basic IKEA laundry and a store cupboard with shelves behind the kitchen make great use of the remaining space which was previously a "weird and creepy" shower!
And find out how she stencilled that concrete deck here:
Rachael's great IKEA hack kitchen.