Just half a point separated the two teams, but in the end it was the Blue Tongues who were victorious. With new Redbacks couple Ben and Jemma (the teams were mixed up this week), sent packing. But what did judges Darren Palmer and Romy Alwill think?
Redbacks                            
Josh and Jenna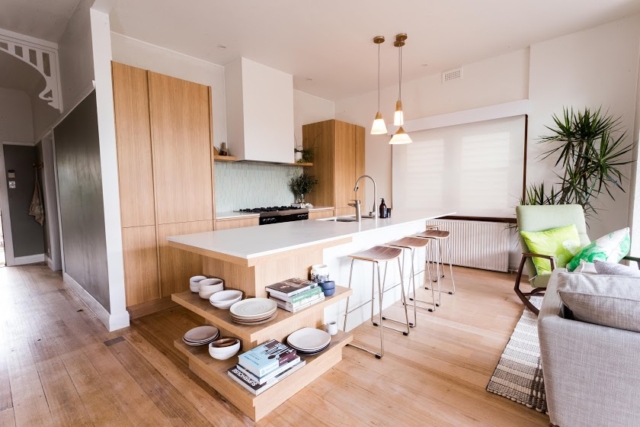 With quite the challenging brief, mid-century modern American, the judges thought Josh and Jenna's kitchen slightly missed the mark. More 2015 than mid-century, the kitchen was too on trend and current for the judges liking. Romy loved the tiles and the integrated fridge, however thought two integrated fridges was one too many. Yet the big miss was the lack of bench level powerpoints, with the only powerpoints being at the back of the drawers.
The Besser block bricks in the dining room caused quite the controversy throughout the week, however the judges loved them! Romy admired the use of the original floor boards juxtaposed against the concrete blockwork and the shelves. Both judges liked the furniture but felt it was more Danish than American and were a bit concerned with how much space the fireplace took up.
Kyal and Kara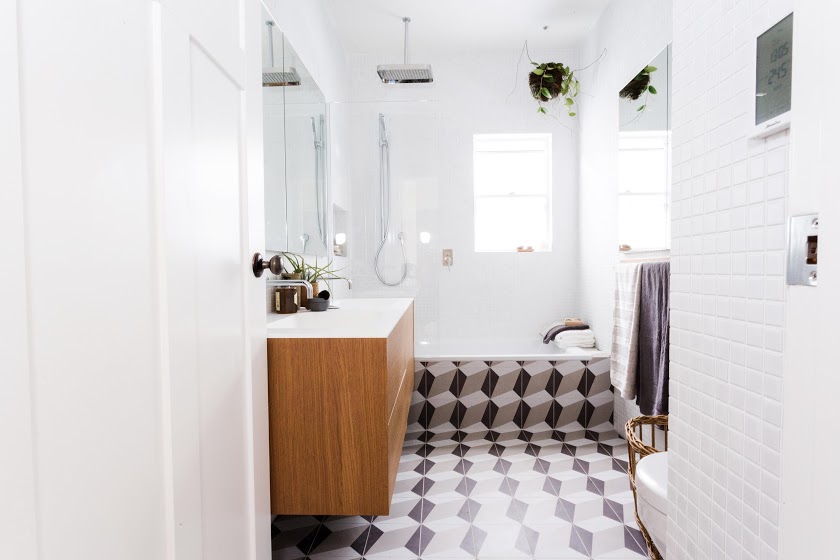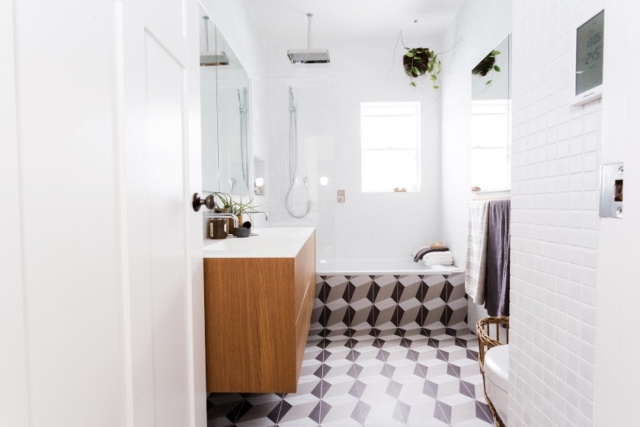 While the "kooky" tiles were risky, both judges thought they was a great move. Darren loved the tapware and the abundance of storage, but thought the statement tiles would have been better off just on the floor rather than turned up on the bath.
Blue Tongues  
Ayden and Jess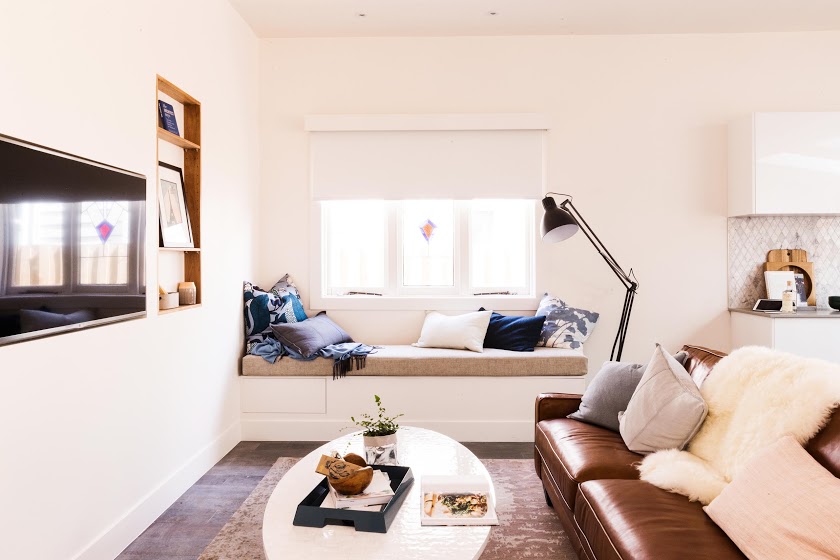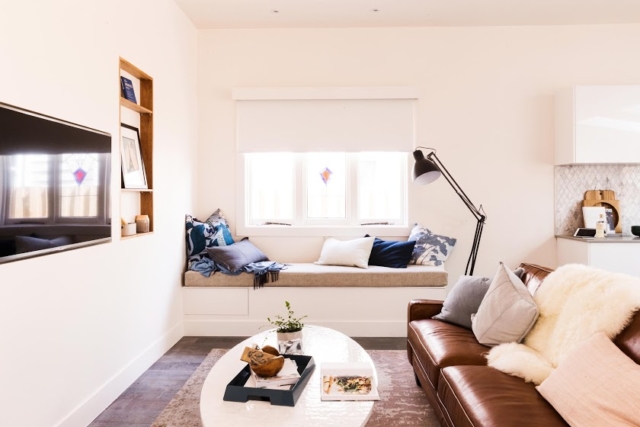 With no real bathroom prior to the reno, Ayden and Jess added a whole new room. The judges applauded the couple on how they were able to make a narrow space work, and also liked the dual showerheads, heated towel rail, speakers, floating vanity and storage. However, they weren't fans of the mixed tiling and the shower screen that ran higher than the tiles. Over in the lounge room, the judges were blown away by the structural change. They loved the furniture and thought they nailed the contemporary part of the Art Deco contemporary brief. They did however think the television was too high and the window seat too thin.
Perfect for entertaining, as the brief asked for, the judges loved the concrete finish on the island, the ample storage and how the kitchen connected to the outdoors. The splashback and handles were also a hit, however a matt finish on the cabinetry would have been preferred over the gloss. In the dining room, the artwork was the real hero, and both judges loved the table and chairs.
What did you think of the houses? Did the Blue Tongues deserve the win? And were Ben and Jemma the right couple to send home?