If you're in the process of updating or completely renovating your garden or outdoor area, you're probably considering your options. From turf to tiles, decking to concrete, there's a lot of choices to consider.
For a low maintenance space that can be used year round, you really can't go past paving. Paving is the perfect way to freshen up the backyard and create a multi-function area that can be enjoyed by the whole family. With the right design and good lighting, it can be used day and night throughout the whole year.
Landscape expert and Adbri Masonry brand ambassador, Jason Hodges, is a big fan of pavers for a backyard reno. "Whether you're looking to create a feature zone for dining or entertaining, complete a poolside area or build a garden path, pavers are a clever and effective way to make the best use of any space and they're a lot easier to lay than many people think," explains Jason. "Time-poor home owners are looking for practical ways to bring the family together, while showcasing their individuality and personal style and DIY pavers fit this bill perfectly."
Here are our top 4 reasons why you should consider pavers for your garden reno.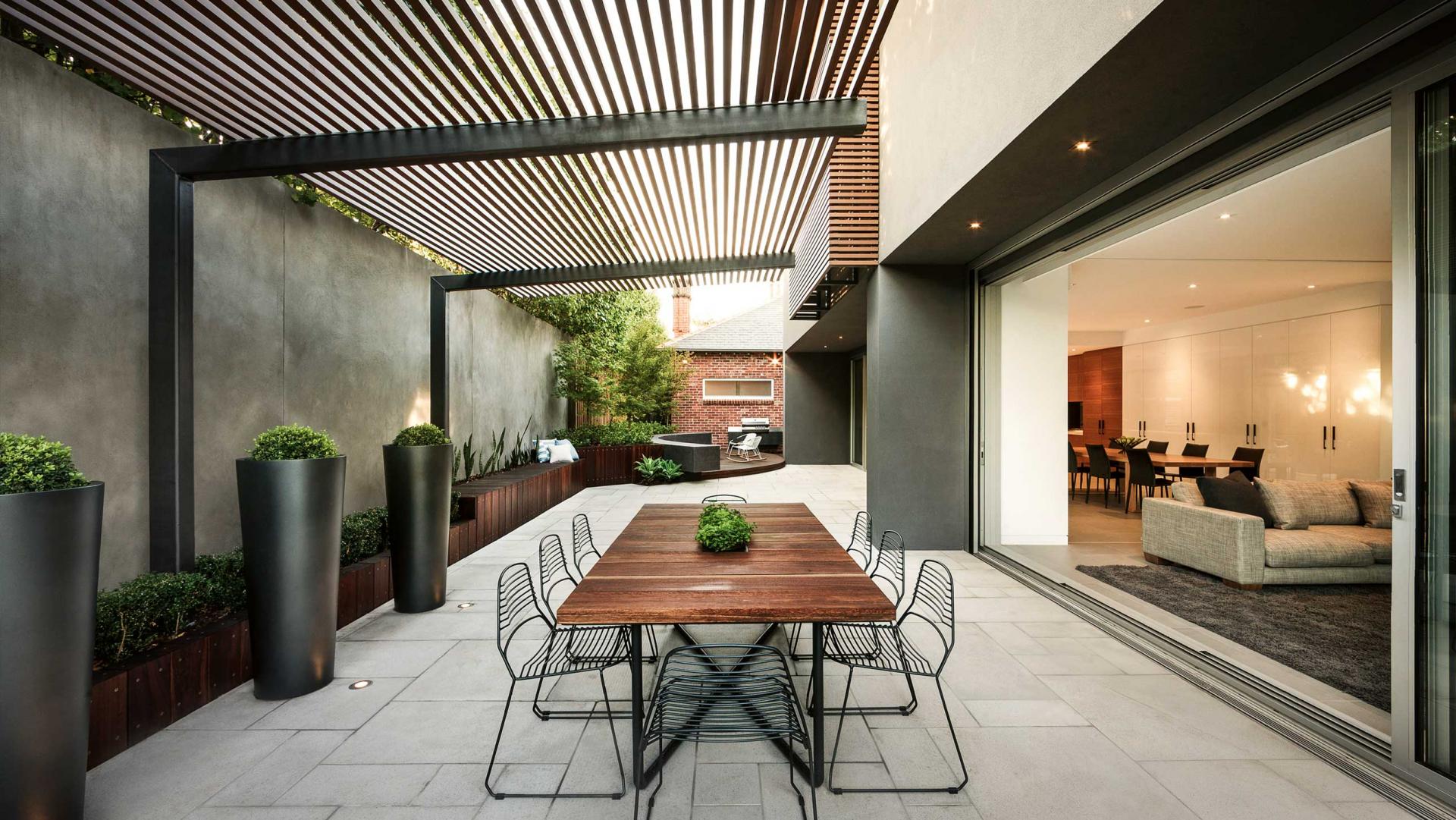 Image source: Inside Out
4 reasons to consider pavers for your garden reno
1. Pavers are DIY – While certain landscaping methods require a professional touch, paving is a job that you can DIY. Jason recommends Euro classic, traditional 400x400mm large format pavers and Havenbrick traditional brick pavers for a DIY job. Bunnings also has this handy guide to walk you through the process.
2. Pavers are low maintenance and easy to repair – For the renovators who want all the style with minimal upkeep, pavers are a great choice. Available in a wide range of colours, materials and even textures, once they're laid, you're pretty much done. Yes, you might need to give them a hose down or twice yearly pressure wash but compared to maintaining a lawn, you're way ahead of the game.
3. Pavers provide good drainage – Drainage in your backyard or entertaining area is something not to be underestimated! Good drainage can prevent a myriad of problems from occurring down the track. When installed properly, pavers are self draining meaning no pesky water build up.
4. Pavers are cost effective – Thanks to the wide variety of options available, pavers are a relatively cost effective, long term solution for the majority of outdoor areas.