Lana Taylor, one third of Three Birds Renovations, our new Resident Experts, tells us all about their latest reno success story…
With a purchase price of $1.3m, we risked more money than ever on this four-bedder in Beecroft, NSW. We had to increase its value by at least $350,000 in seven weeks to make it worthwhile. Welcome to Three Birds Renovations' third reno in 10 months!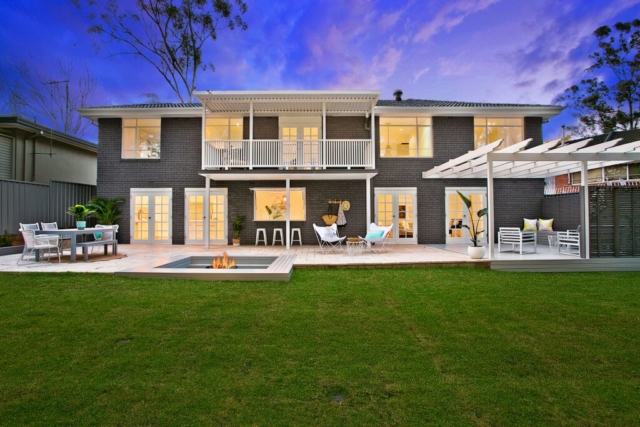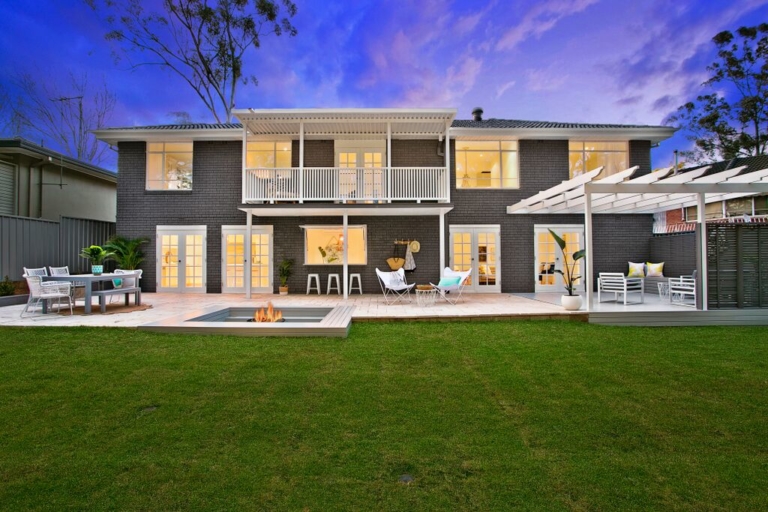 For this transformation, we changed the whole floorplan, moved the kitchen downstairs, cut in a void, created a luxury master with dressing room and built an alfresco wonderland in the backyard. Did I mention we did it in seven weeks!?
I could write and write and write about the finer details of this reno but let's face it – we all just want the highlights package, right?
Biggest transformation – the kitchen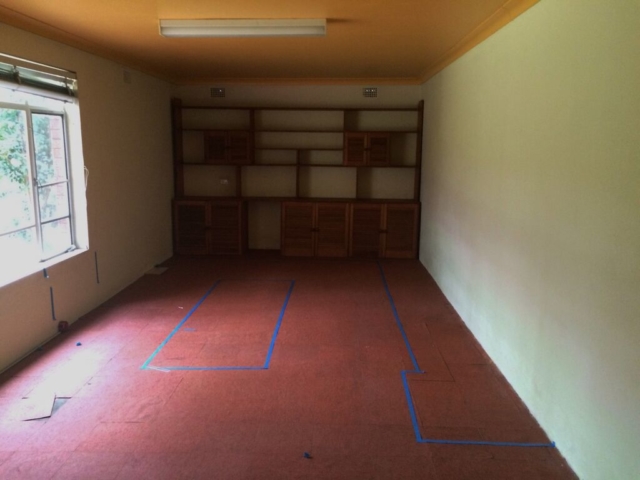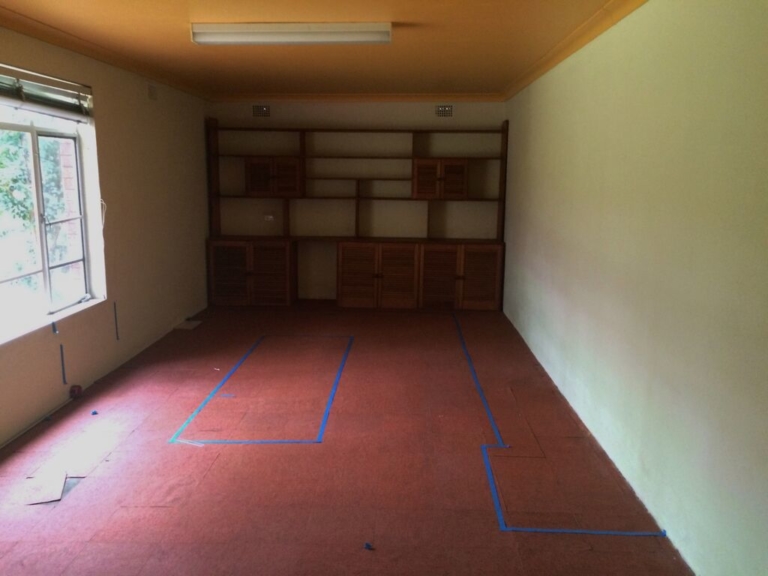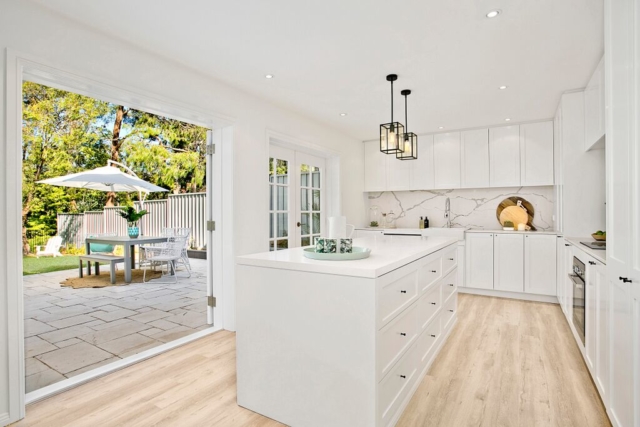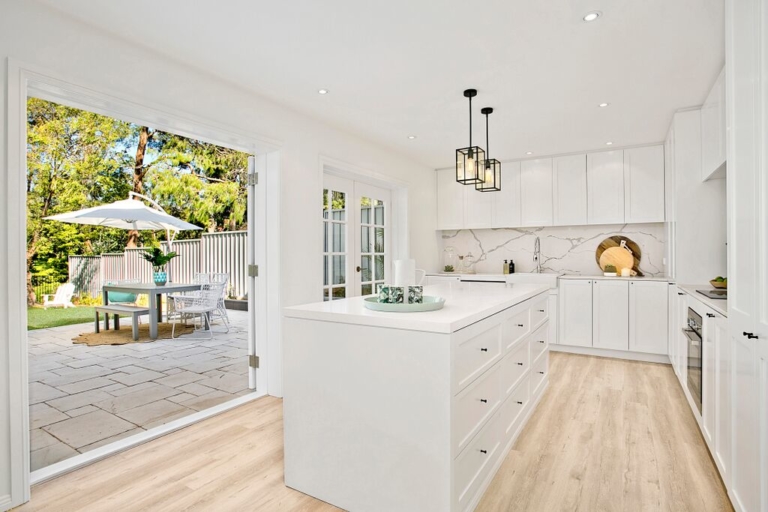 The kitchen originally sat upstairs on the entry level of the house – unfortunately this meant it had no connection to the backyard (a big no-no for any family home). So we knew we had to move it downstairs but that was easier said than done. Downstairs was a dungeon (no joke, I could see the remnants of medieval shackles on the walls). It was a long, dark, skinny space. We had to make that kitchen look as 'fat' as possible so of course we employed a lot of white and tried to let in loads of natural light.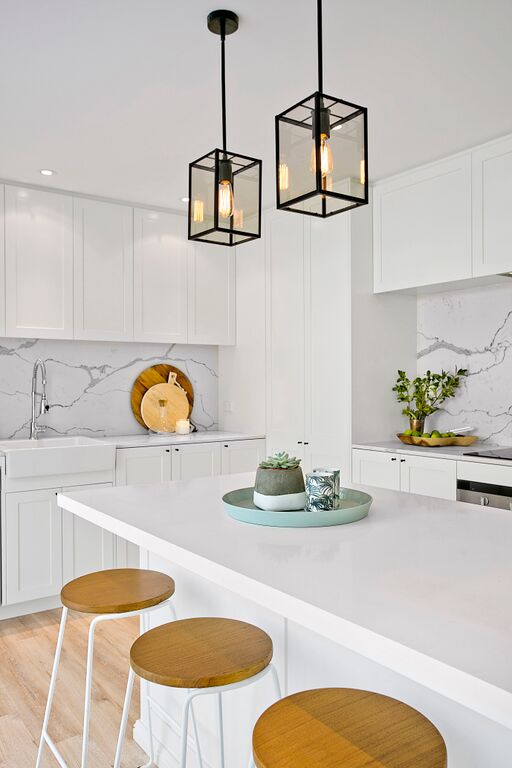 We cut in as many French doors as our engineer would allow and to be sure of a bright kitchen, even on the darkest days, we didn't scrimp on down lights. We considered doing a window splashback, but that only looks good when there's a lush rainforest growing outside of it. With our barren land, we weren't going to grow anything in seven weeks! Instead we chose Calacatta Gold Talostone for the splashbacks – they looked light, bright and just like marble. Of course we 'bookmatched' them. Bookmatching has nothing to do with a trip to the library (as I discovered in a rather embarrassing conversation with our stonemason), rather it means the veins from the splashback were joined/matched with the veins on their corresponding benchtops. Still not clear? Trust me, it's cool.
Biggest gamble – the void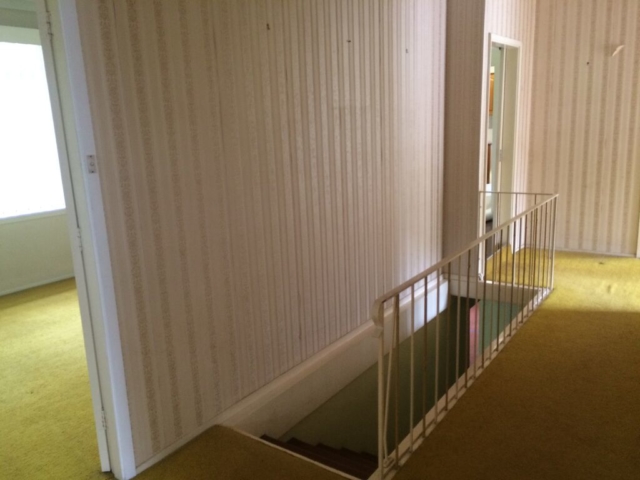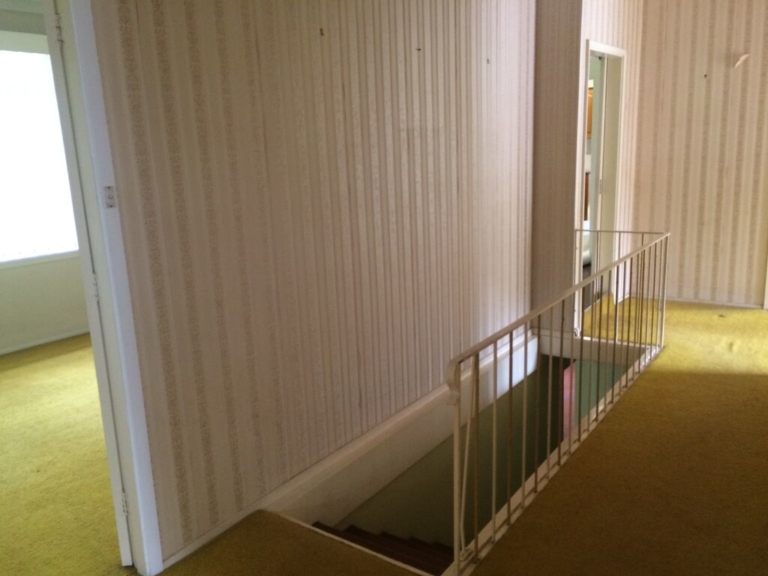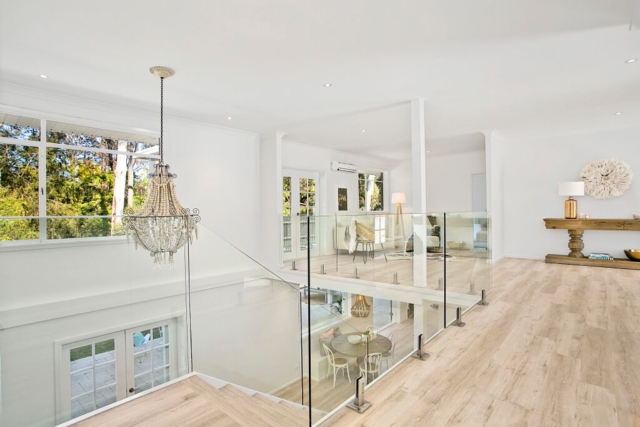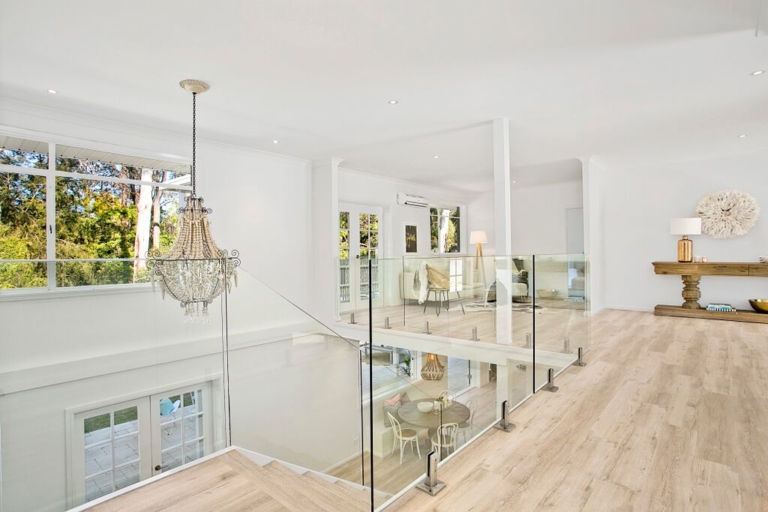 A void, by definition, is nothing, but it meant everything to us when we decided to add one to this house. With the kitchen moving downstairs we simply had to lift the lid on the dungeon — so we cut out the floor from the bedroom above to flood the downstairs with natural light. It was our biggest structural change and we lost floor space upstairs, but the new floorplan couldn't have worked without it. The void (and its African mud chandelier) became the hero of the house.
Quickest transformation – spraying the bricks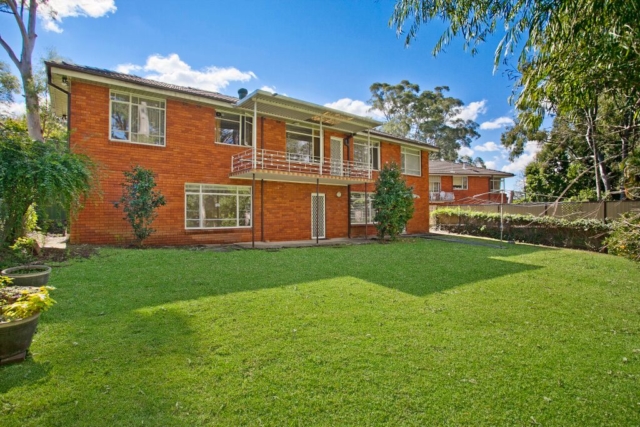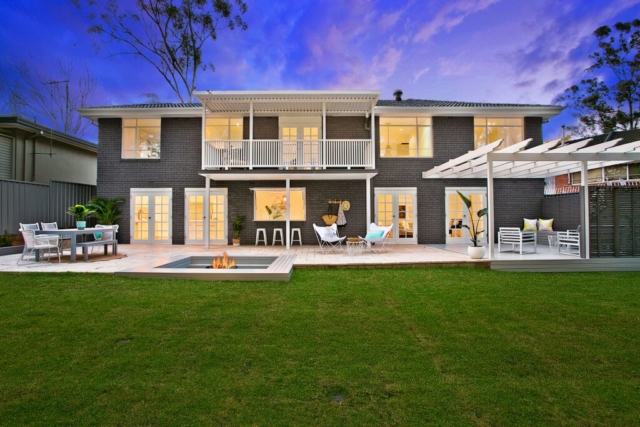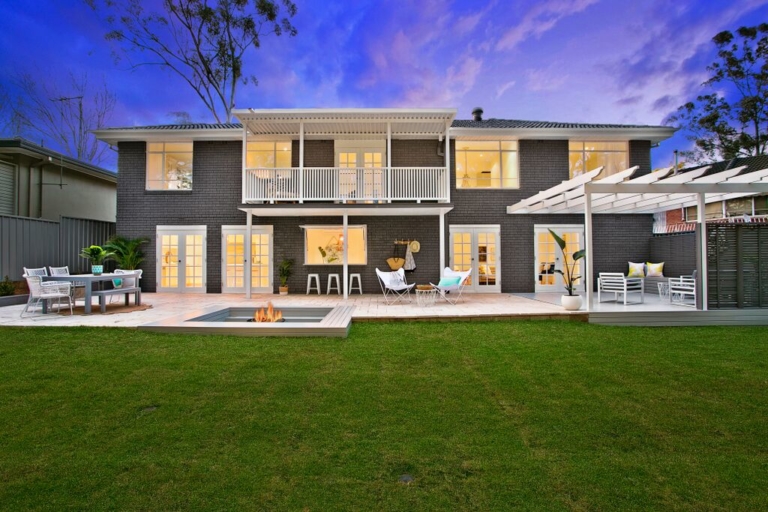 Obsessed! That's what we are with the concept of spraying brick. It's just too easy and so impactful! We (when I say we, I mean our painter!) transformed the back of this house in just a couple of hours with a tin of paint and a spray gun. Between breakfast and lunch it had changed from a red brick eyesore into a gorgeous Gibraltar Grey estate. Of course the white trims were crucial in finishing the look but the major makeover came from spraying the bricks. Not only is this method quicker and cheaper than rendering, but we love the look of painted brick as it adds texture and dimension to an otherwise flat surface.
Overall winner – the backyard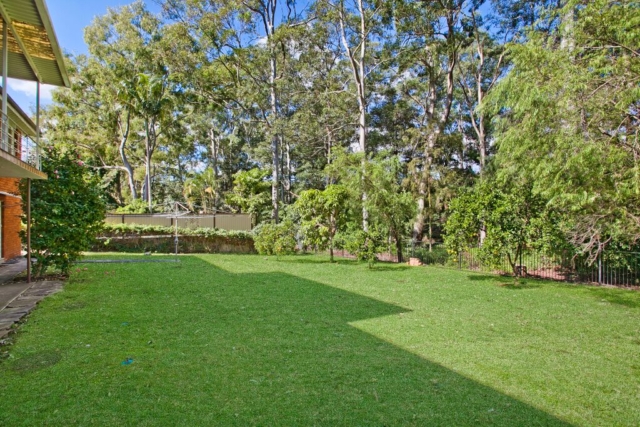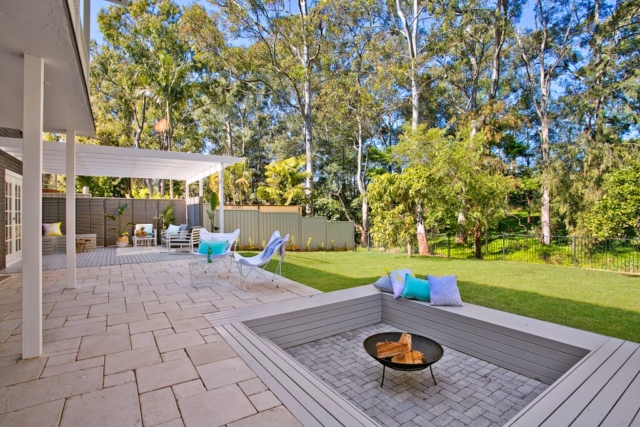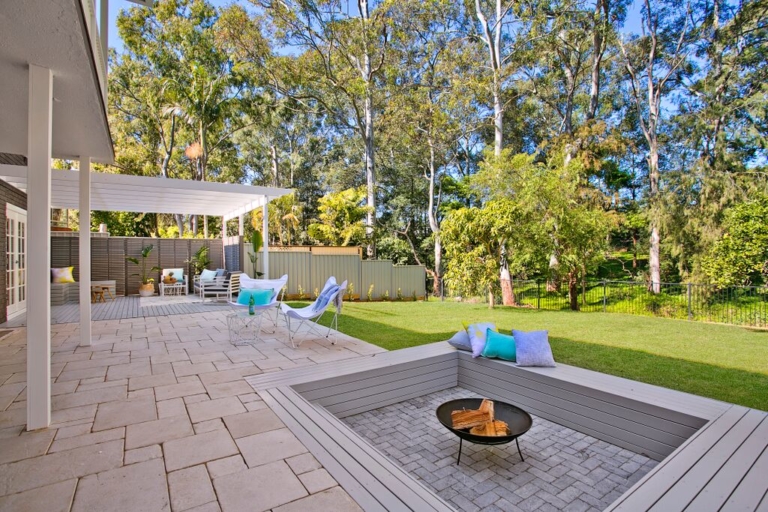 The backyard proved our saviour! We used it to double the living space downstairs. Inside the house was skinny (have I mentioned that before?) — only 3.5 metres wide — so to make it feel like a suburban family home rather than an inner-city terrace we needed to add width (dare I say girth?), to the living, dining and kitchen. Our solution was to create an outdoor precinct running the length of the house.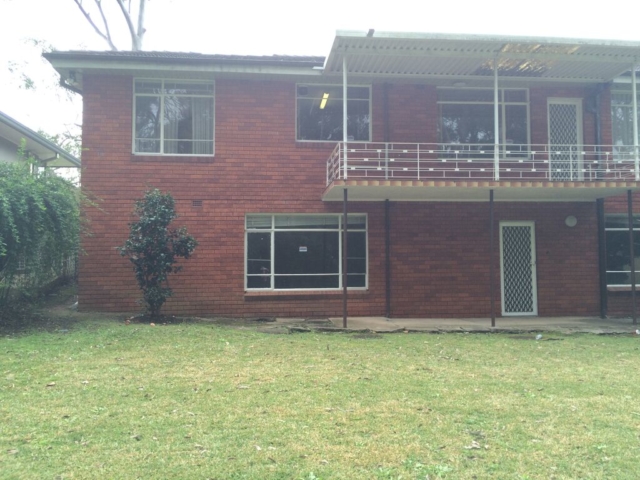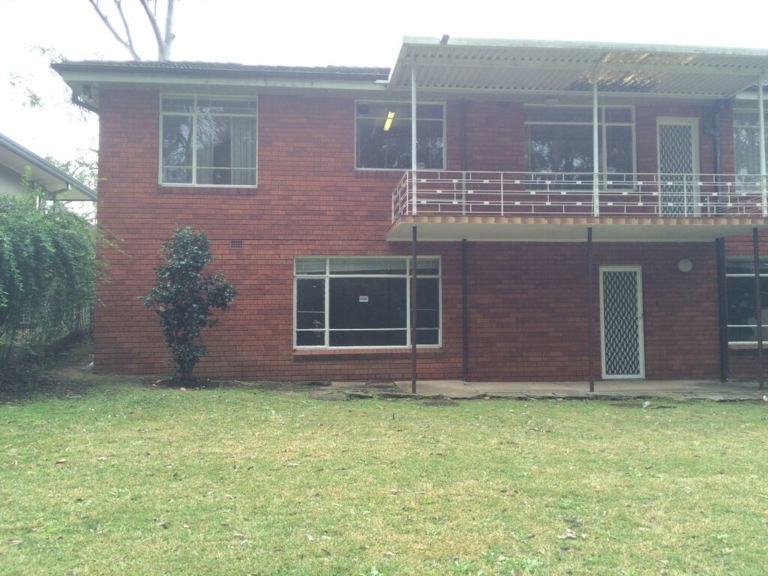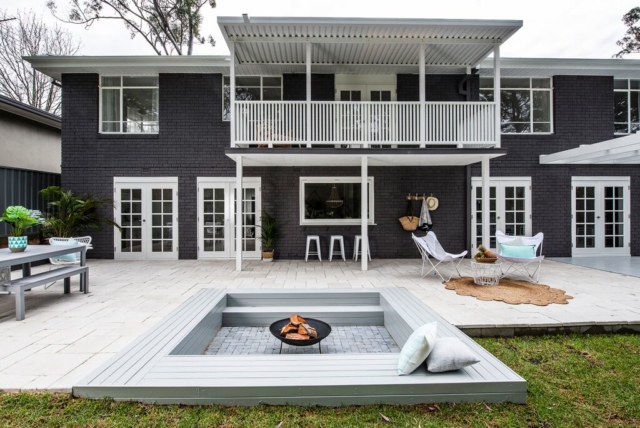 When styling, we defined the outdoor zones to show potential buyers how to live in the space. Up one end we built an outdoor lounge pavilion with pergola, at the other end was an alfresco dining area just a stone's throw from the kitchen, and in the middle we added wow factor with a sunken fire pit (which could easily convert into a sun lounge in summer). Last but not least, we anchored outside to in using our trademark gas-strut window and servery bench – and this is where I chose to sit when we popped the cork on the champers when all was said and done!
Our favourite room – ???
There's a room in this house I haven't mentioned – it's our favourite room ever so it deserves its own post… stay tuned.
— Lana
For more before and after photos and to find out how much Three Birds Renovations sold this house for, visit their website.