Anissa and Tony Grossman's friends thought "they had rocks in their head" when they purchased a 1930s home from its original owners in Russell Vale, near Wollongong NSW.
But in 18 months and with approximately $300,000, they've transformed it into a contemporary coastal cottage for their family.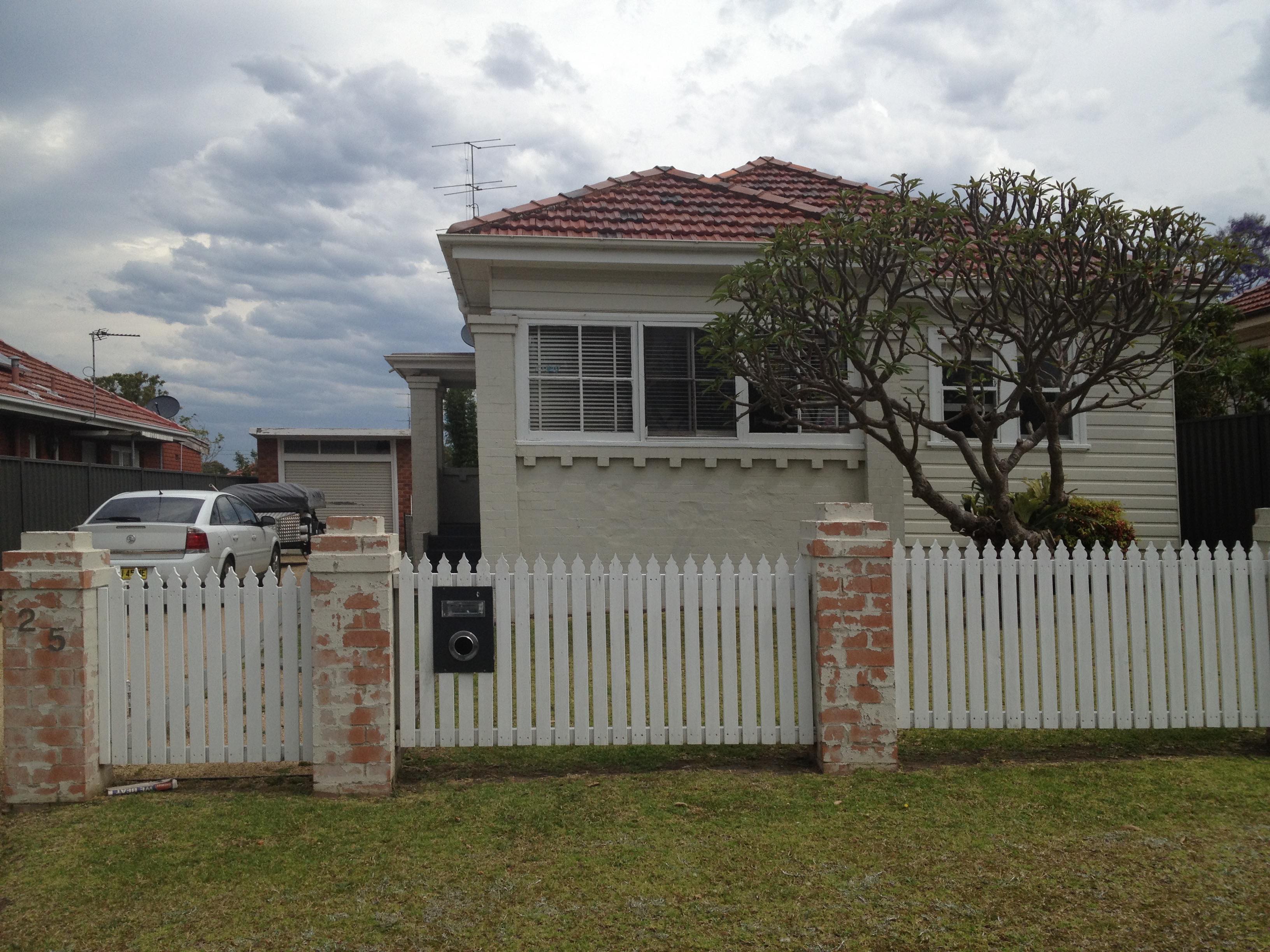 Before – Front of house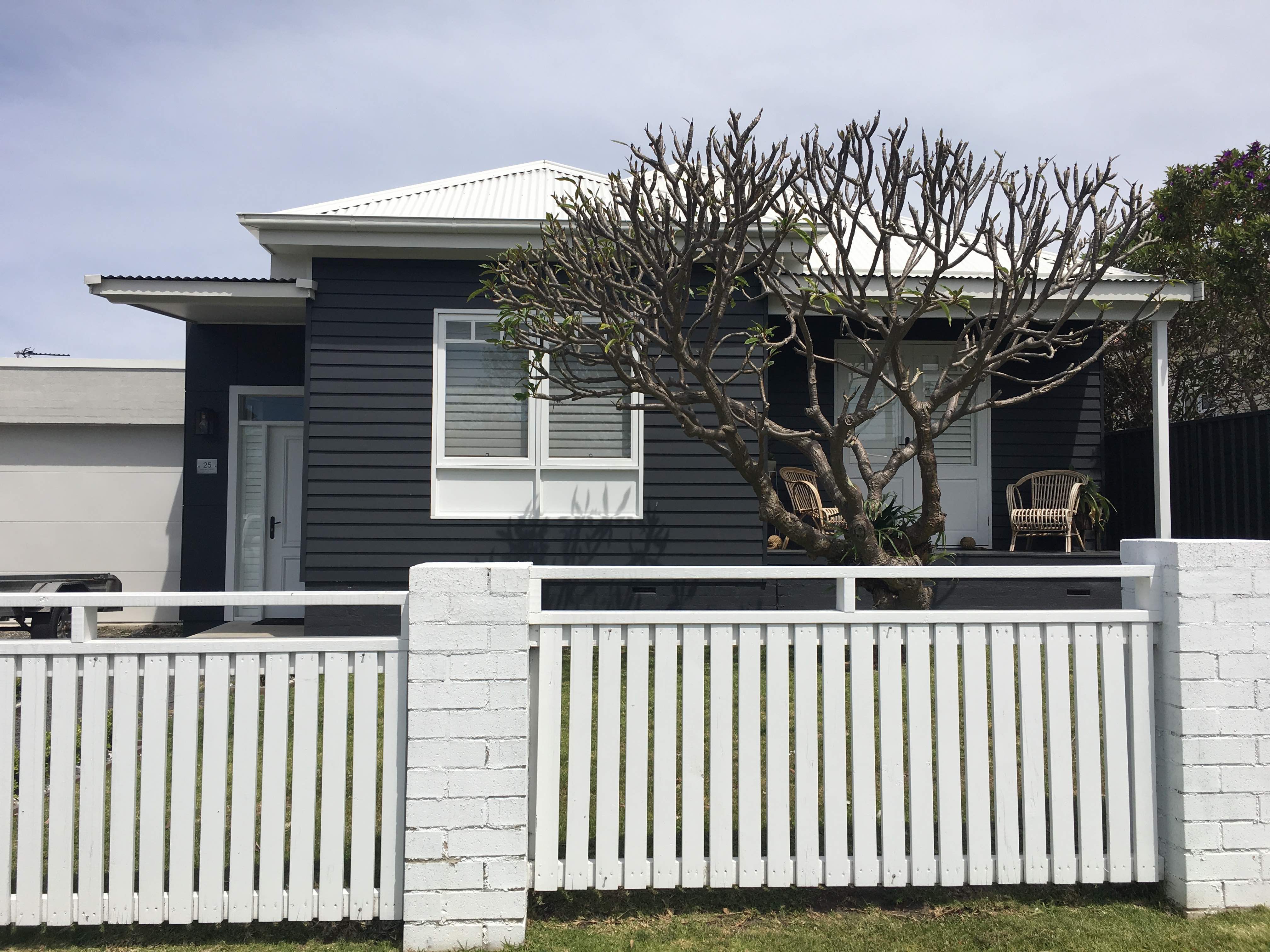 After – front of house
Anissa works as a colour consultant so she has a good eye. "Most of my work is with new home builds however I am very passionate about renovating old cottages and bringing new life to them. The character and charm is already there, they just need some love and care to shine again."
They purchased the house in 2006 for $370,000. The total cost of the renovation was around $300,000, with the house now valued at more than $1.2million. While they had renovated and built a home previously, this was their biggest challenge yet.
"We purchased the home in its original condition from the family that built the home in the late 1930s. Everything was original and that was exactly what we were looking for. Our family and friends thought we had rocks in our head, going from a brand new custom built home to this 'love shack' (as they called it).
Builders, friends and family were all telling us to knock it down and build a new home. Our response was always the same: 'no, never!'. I loved the original cornices (different in each room), the large room sizes and fireplace. We always had the vision to connect the old cottage with a modern extension and hoped that the two eras would complement each other. We are more than happy with the end result."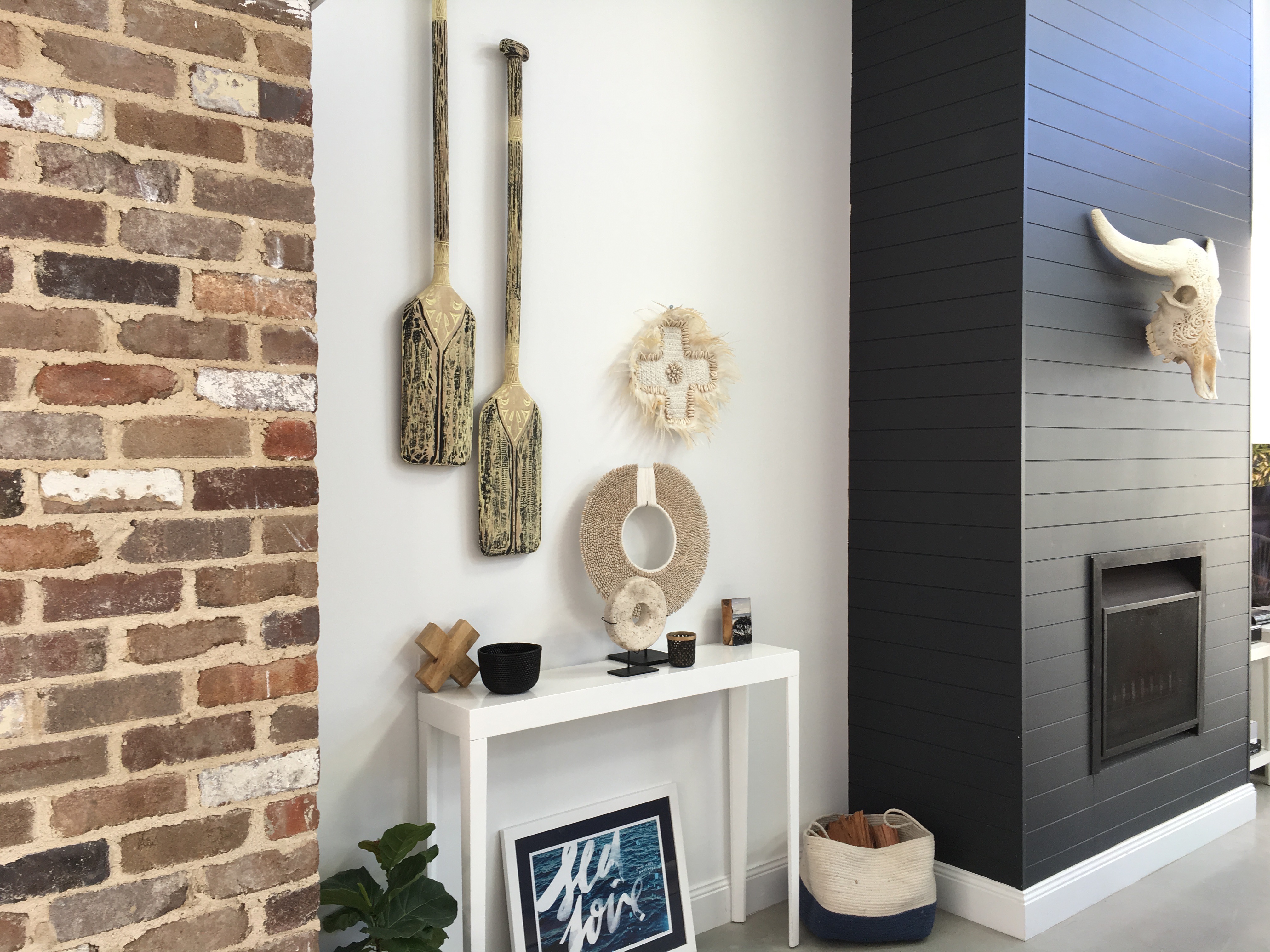 After – Living area
They always intended for it to be their family home where they'd raise their kids until they fly the nest (they're now 12 and 16). "We turned the existing house into the four bedrooms, bathroom, ensuite and walk-in robe," explains Anissa. "Then we added a connecting hallway that leads to the kitchen, dining, lounge, outdoor area and pool.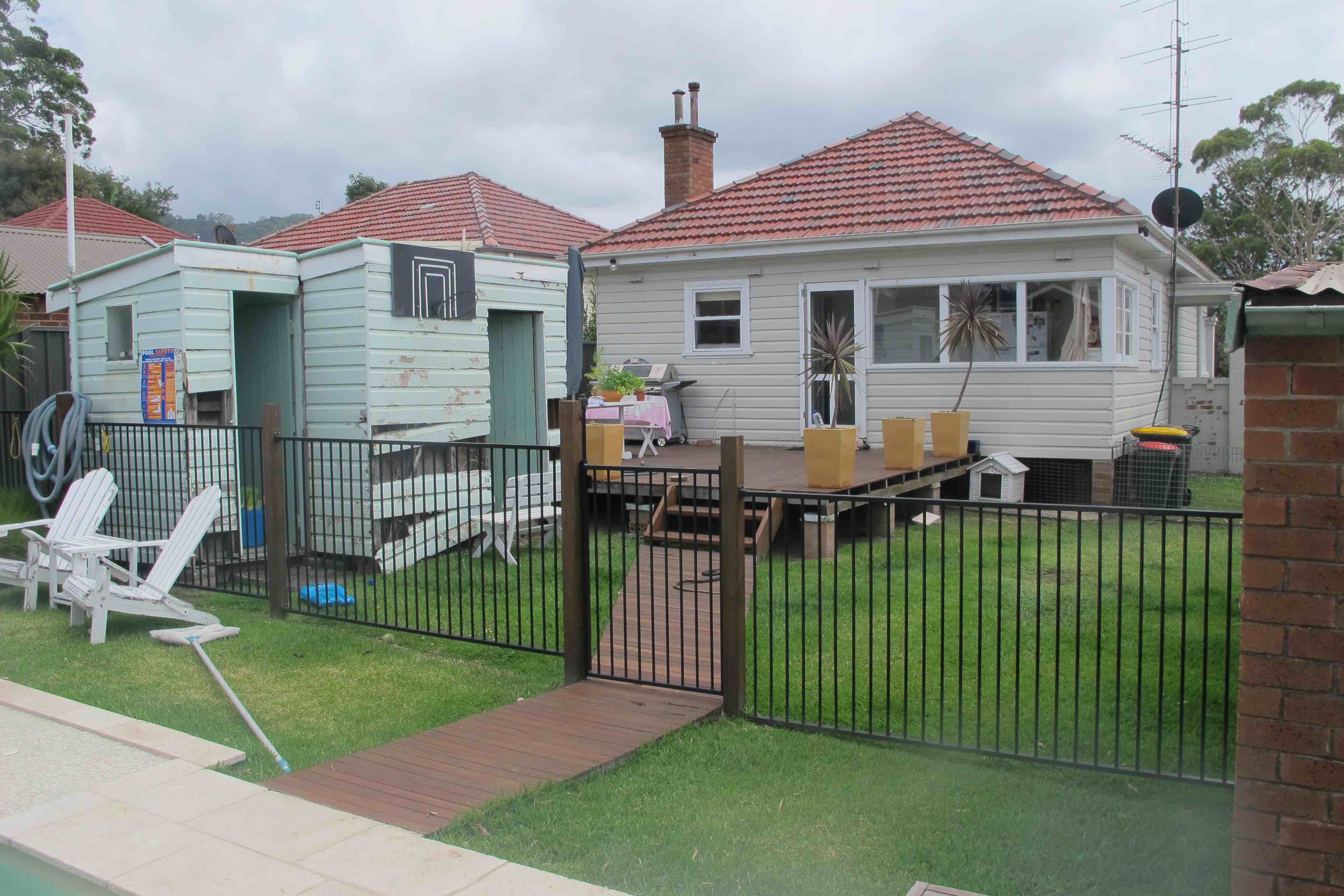 Before – Outdoor entertaining area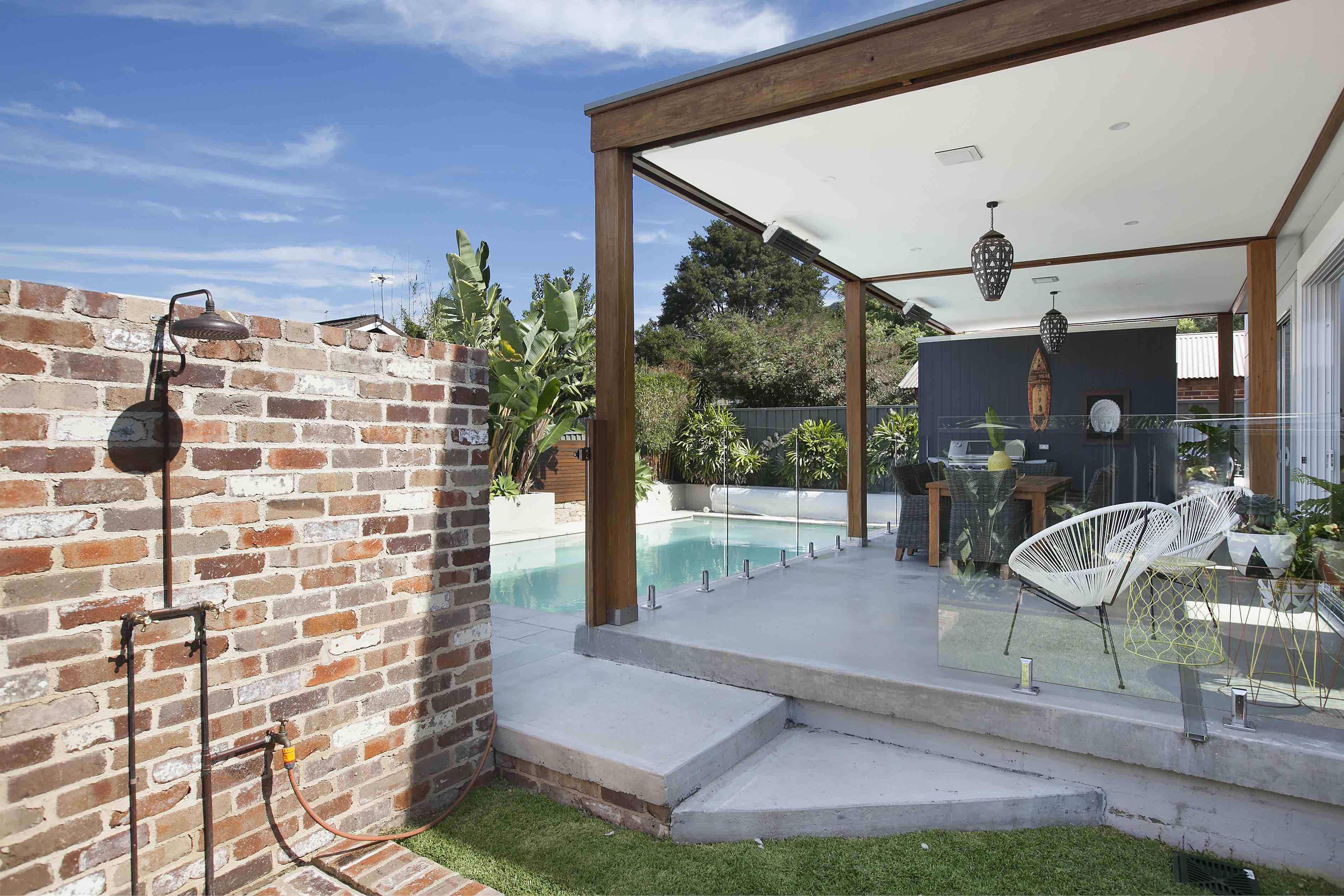 After – Outdoor entertaining area
"We employed a builder to lock up stage; Tony's trade is a bricklayer so he laid the recycled brick feature wall down the new hallway. I then designed the kitchen, ensuite and outdoor areas. Tony and I are both very hands on, so we managed to do most of the painting and landscaping ourselves."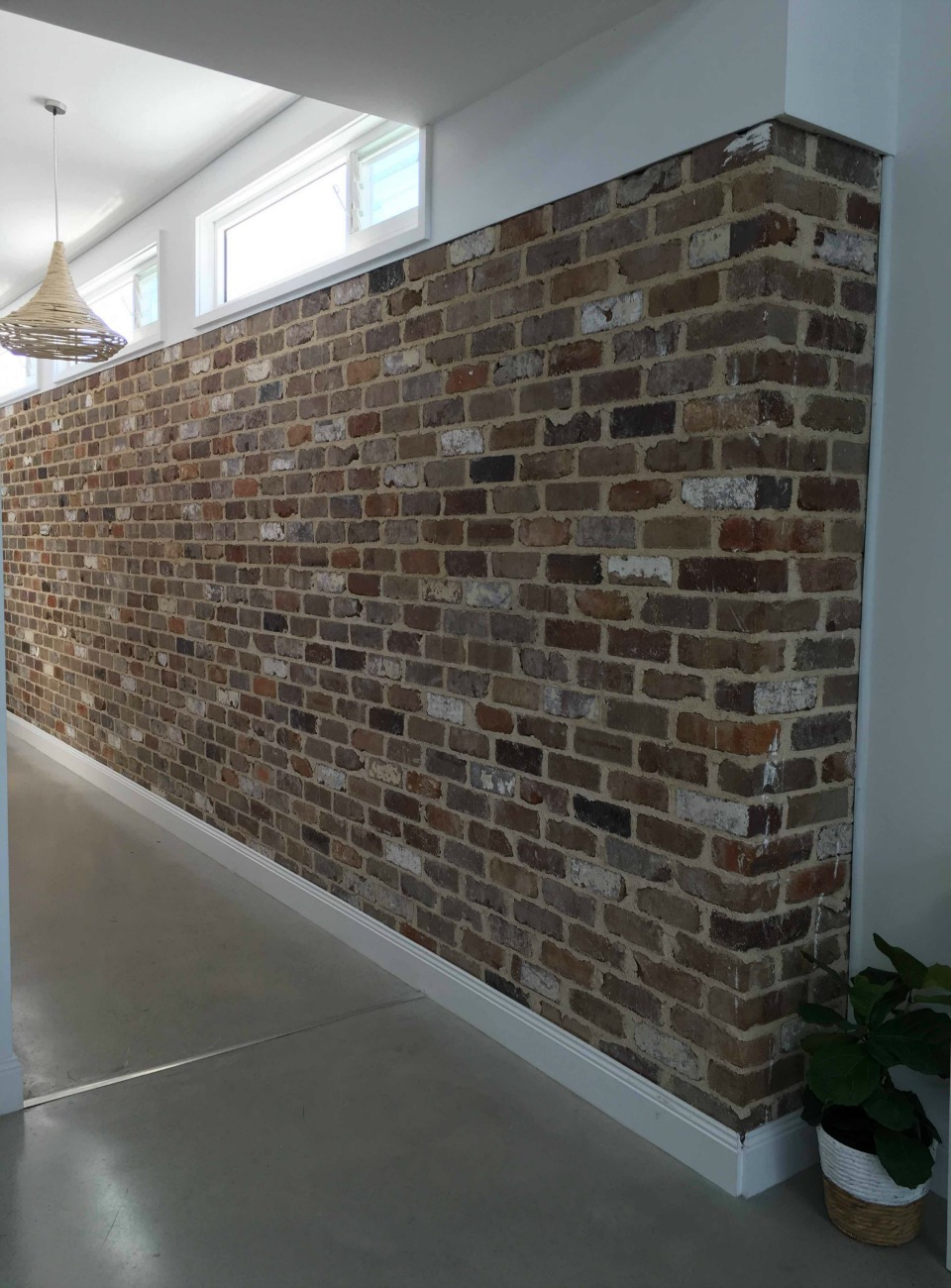 After – Hallway featuring recycled brick feature wall
There were several nasty surprises, most of them to do with electrics and plumbing, due to their age. "We wanted to keep the original eaves and fascia, however when removing the old terracotta roof tiles, the eaves had to be removed also and of course they were asbestos so we removed and replaced the lot. But by far the biggest challenge was living in the tiny cottage throughout the whole renovation. At times all four of us were sleeping in the one bedroom with a makeshift kitchen and toilet that kept blocking!"
Anissa really loves the front façade and she's not the only one, it seems! "We have had a lot of people knock on our door or stop and take a sneaky photo. I am super pleased with how the colours have come together."
Her favourite part however is the kitchen. "It is simply divine. I also enjoy sitting in the winter sun on my front deck, it is very peaceful."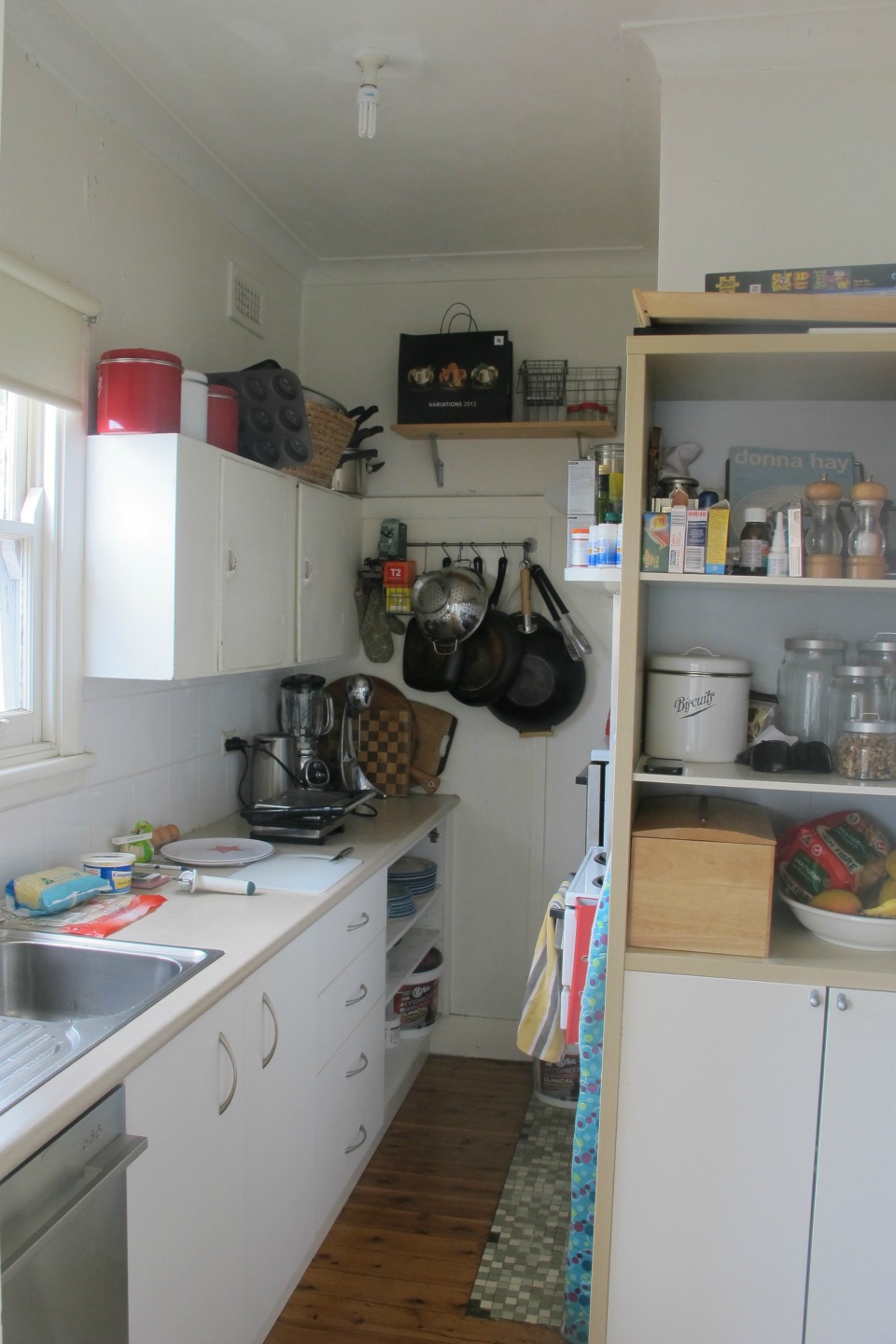 Before – Kitchen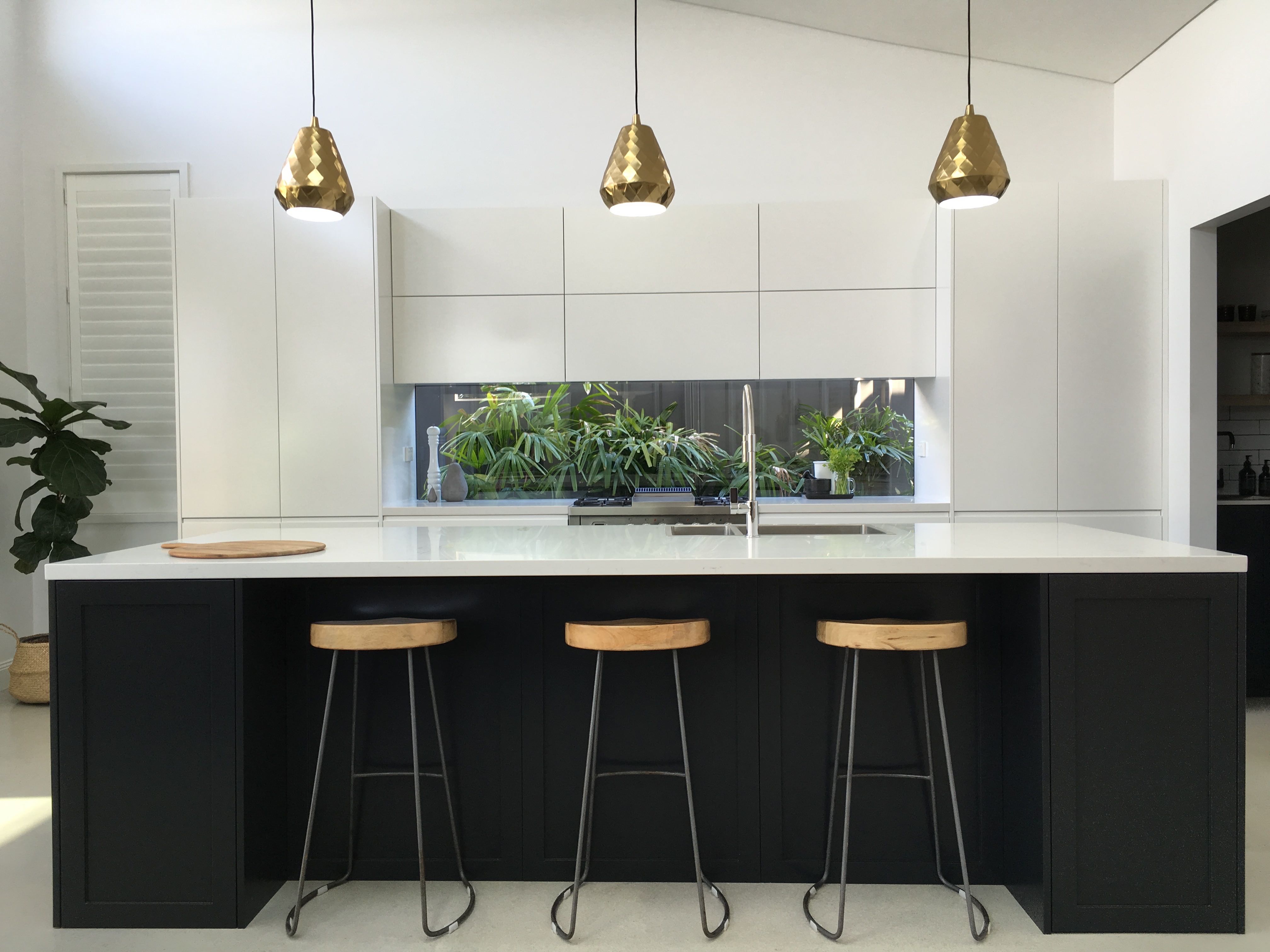 After – Kitchen
The biggest bargain was a brand new Jetmaster timber fireplace bought on eBay for a steal. And the biggest piece of advice? "Never ever ever live in a house while doing such an extensive renovation. Thankfully, we all still love each other." She'd do it again in a heartbeat though! "It's my passion. There is nothing more rewarding for me than seeing an old, unloved building transformed into a breathtaking beauty."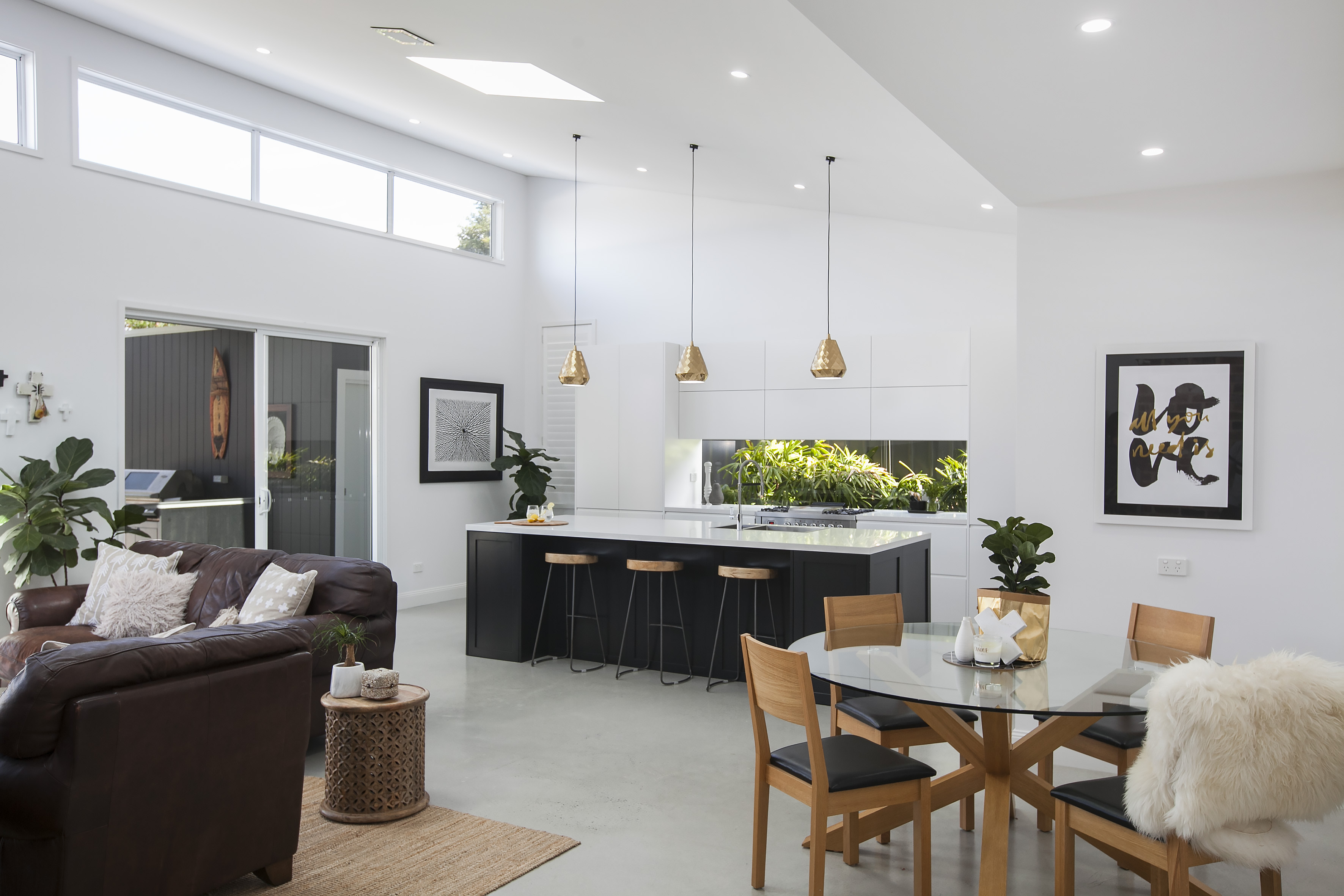 After – Kitchen and dining
Anissa advises to plan everything and plan again and research your preferred builders. She says save money on labour by doing things yourself rather than skimp on the quality of your finishes.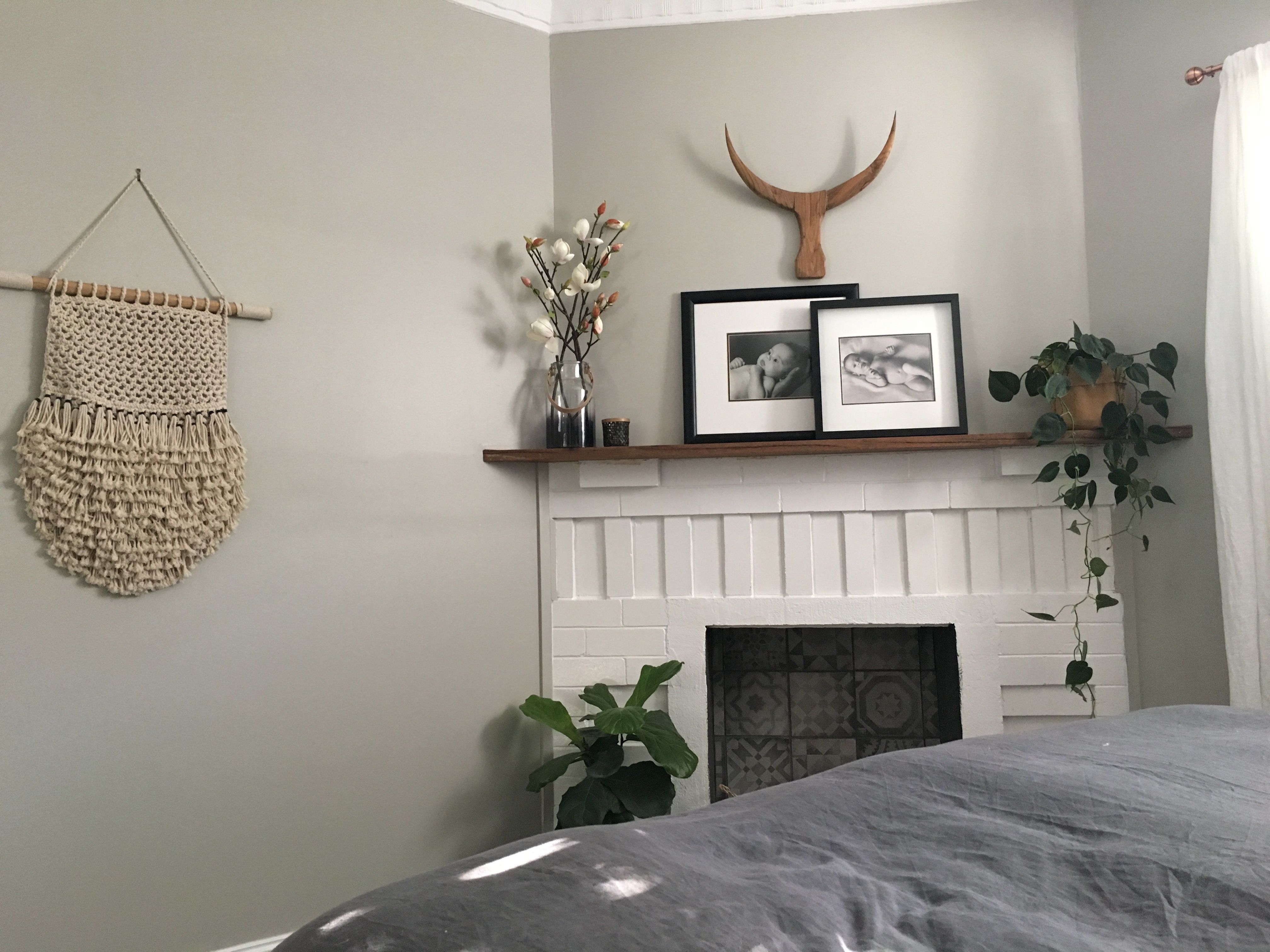 For more real renos, check out our Real Reno archives.