When Sharon Blair first set eyes on this 1950's weatherboard stunner in East Gosford on the NSW Central Coast, she just knew it was 'the one' and ripe for a reno. "The moment I laid my eyes on this little cottage, my heart skipped a beat," she says. "It had been leased for three decades and was in a very dilapidated state.  But it was well situated, had a layout ripe for extension and I knew once we built further out that the views would be amazing."
Before – front of house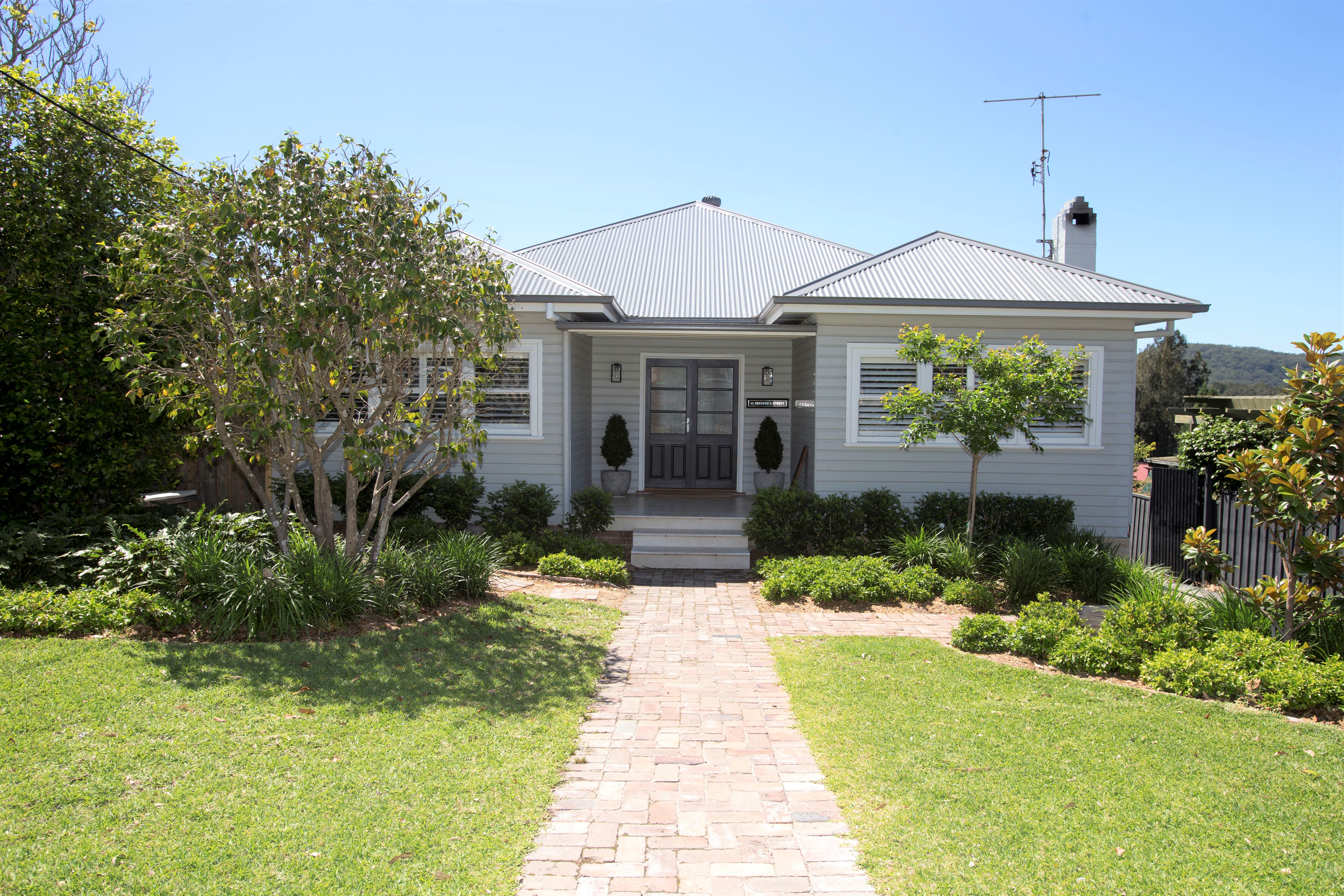 After – front of house
The interior designer and mum-of-two had purchased the cottage in 2014 but hadn't got stuck into breathing new life into the home until 2016. "We had done bits and pieces since we purchased the property in September 2014," says Sharon, "[But] our extension works commenced February 2016 and were completed in the October."
After leaving Sydney midway through another renovation, Sharon was keen to see a project through to the end and bring her vision of what this little beach shack could be, to life. With two sons and a love of entertaining, Sharon wanted to create a home to enjoy and share with friends. "The original cottage was a two bedroom, weatherboard design. The land sloped down but the views were up so we built a two story extension to the rear," she says. "We excavated 300 tonnes to create a downstairs laundry/media room/storage and study, and the upper floor has an open plan kitchen, dining, lounge and deck that runs the width of the property with the roof extending over."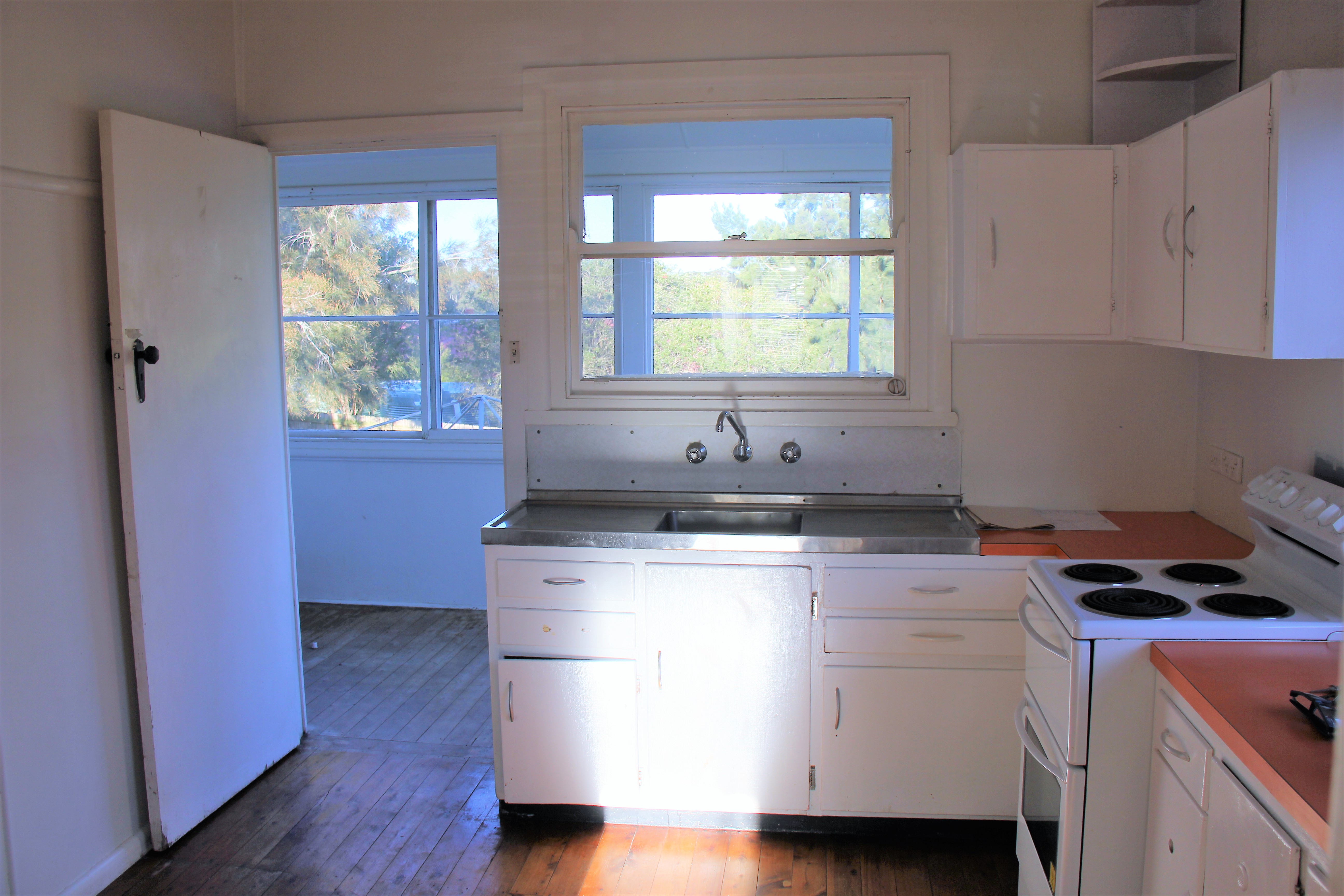 Before – kitchen/dining room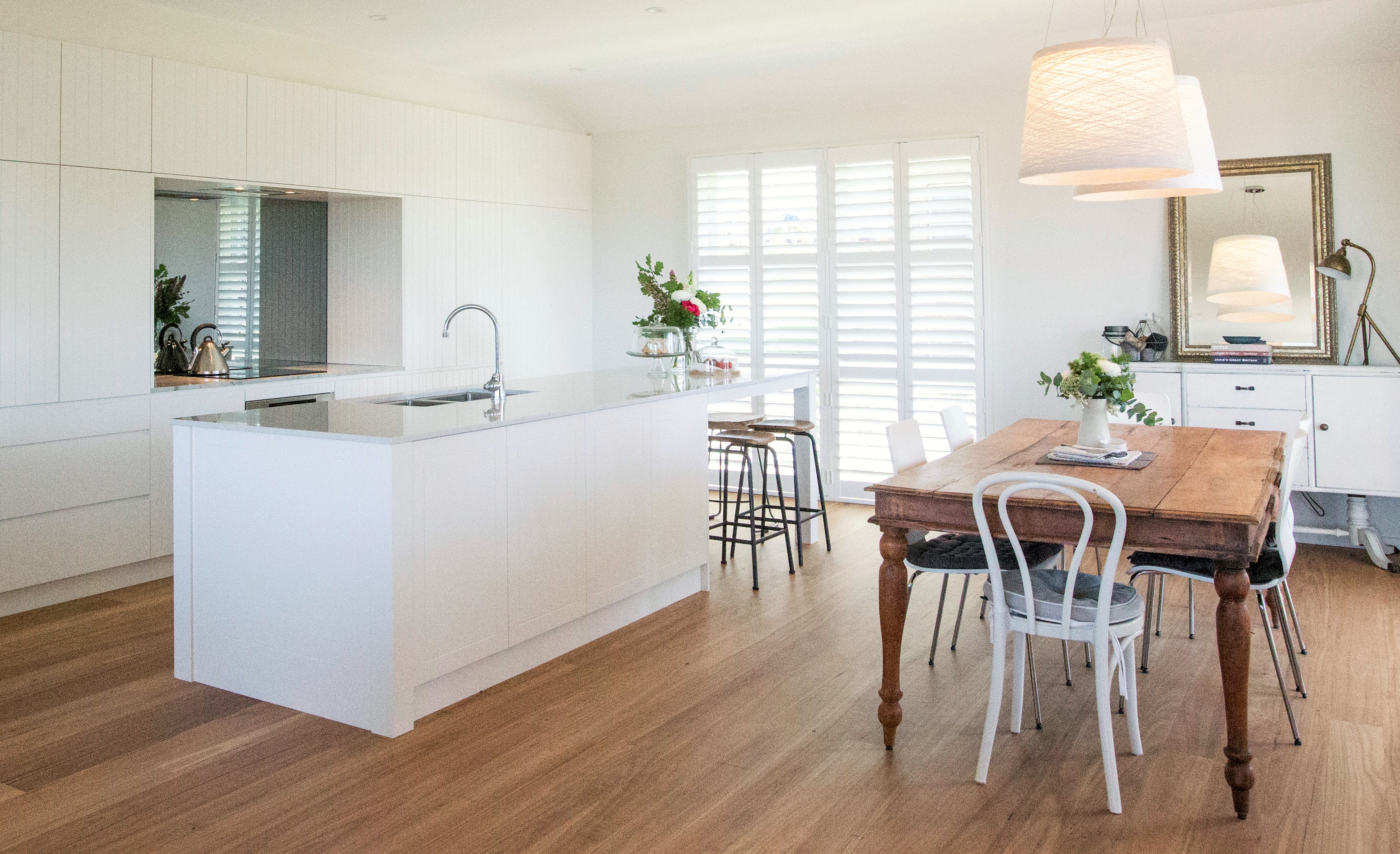 After – kitchen/dining room

It took almost 8 months to complete the full renovation and while there were some tough times, Sharon and her family are ecstatic with the end result. "It was rough living with two boys on a construction site without a kitchen or bathroom," says Sharon, "but we knew that stage was not for long." Sharon feels that they were extremely fortunate to have such a smooth running experience, something she attributes in large part to her builder. "We had such a fantastic experience, without any unforeseen problems and our builder was amazing and kept on time and budget!" Dream reno experience right there!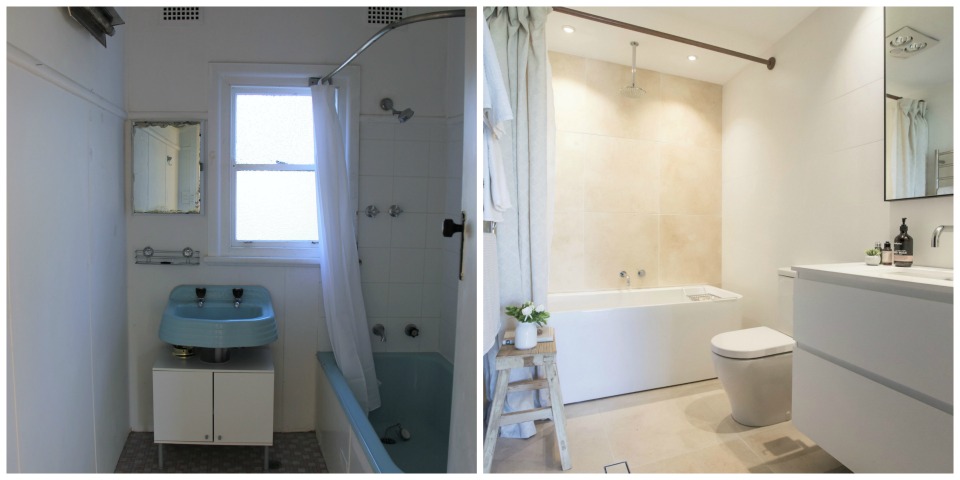 Bathroom before and after

The biggest difference for Sharon and her family? Space!  While cottage living had its charms, this family of four were very happy to move into their extended digs. "While we loved living in the tiny cottage for a couple of years, we are enjoying the space we now have," says Sharon. " We are keen for our [new digs] to be a place where people can come and feel at home and recharge."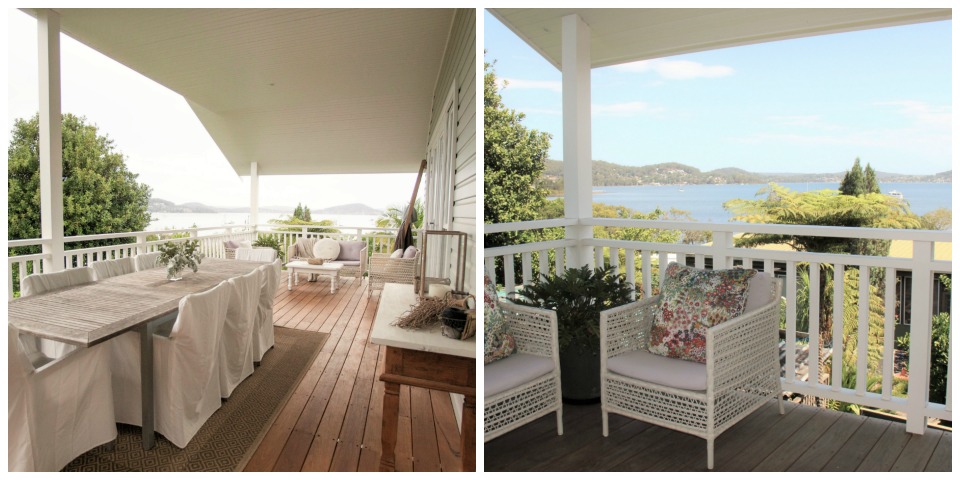 After – Deck

While there were plenty of learning curves, Sharon says that the overall experience was one she'd do all over again. "We had to learn how to get the look we wanted on a budget," says Sharon. "Being a designer, I'm very familiar with beautiful products, homes and spaces. We didn't have the budget that a lot of these homes have, so at times we had to be creative and wise to realise where the money was best spent."
Her hot tips for staying on track? An amazing builder and choosing where to spend (and where to save). "While we were on a budget, we still wanted the finishes to be high end and have the features that will present the right lifestyle when we come to sell it," says Sharon. "I feel we received amazing bang for buck in this home – and much of that is credit to our builder and his skill and eye for detail."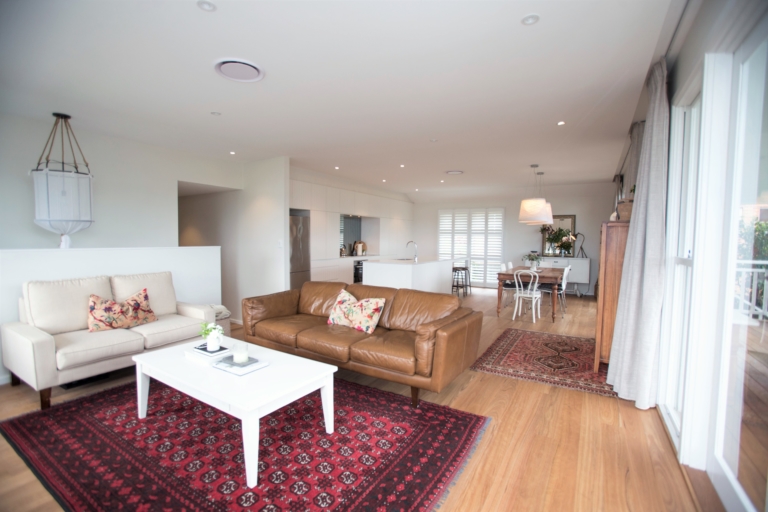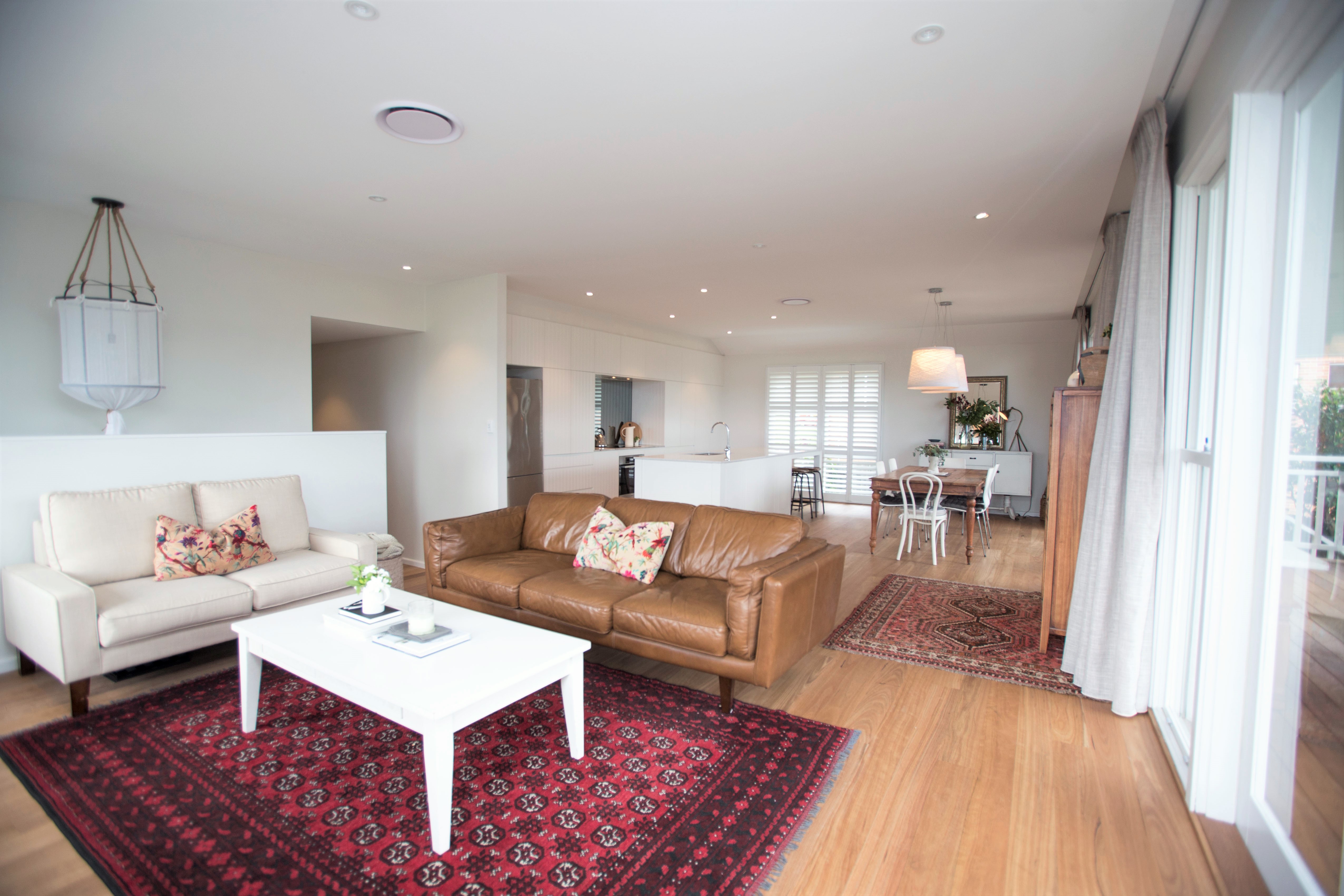 After – Living and dining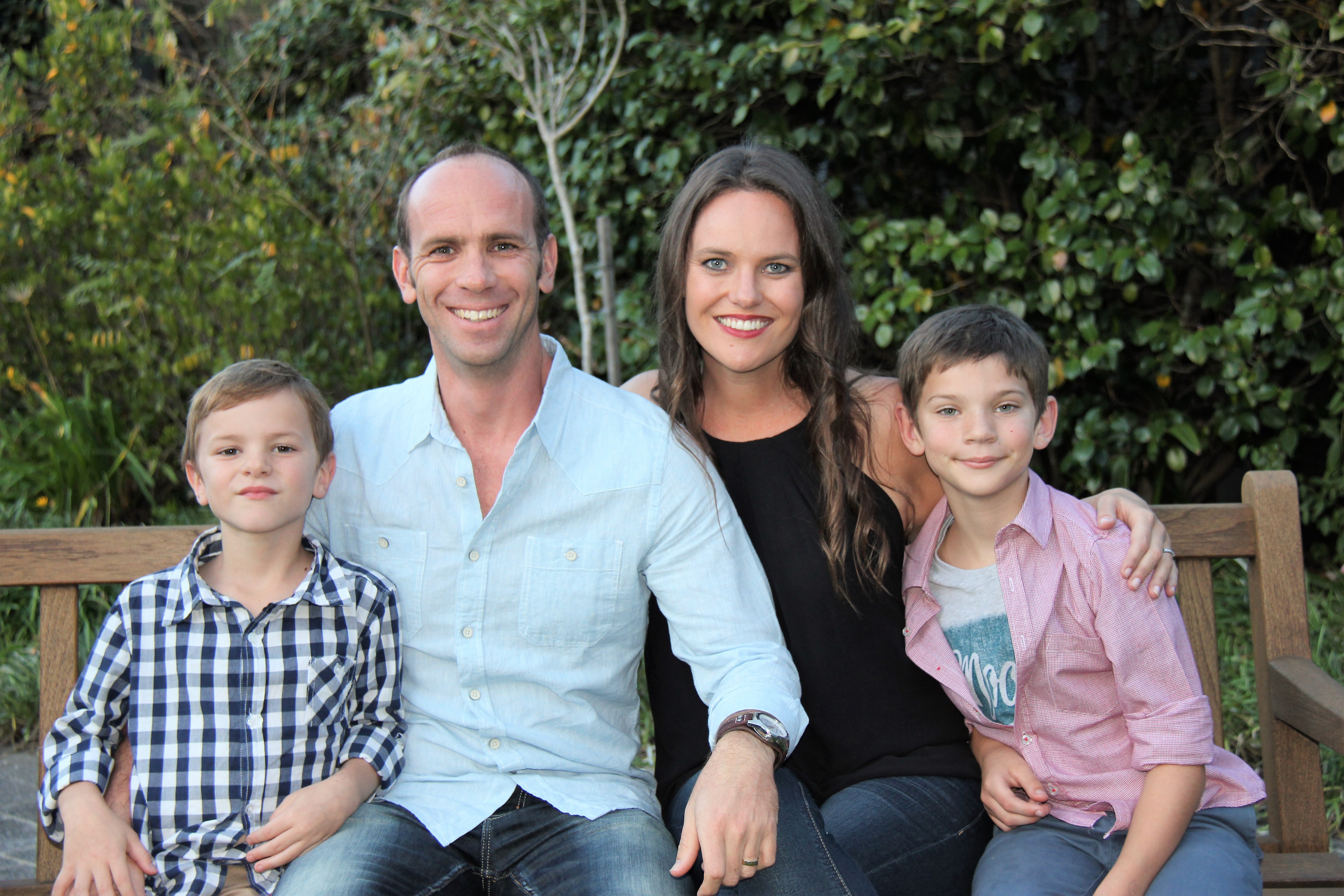 The happy renovators!