With the teenage years upon them, and the family feeling the squeeze in their original 1940's weatherboard home in Sydney's Avalon, Nikki and Adam Yazxhi decided to stay put rather than move into a new abode. "With the boys being 11 and 14 we were at a crossroads as to whether to sell and buy something bigger, or stay and renovate to make the house work better," says Nikki who is the creator and editor of lifestyle website BellaMUMMA.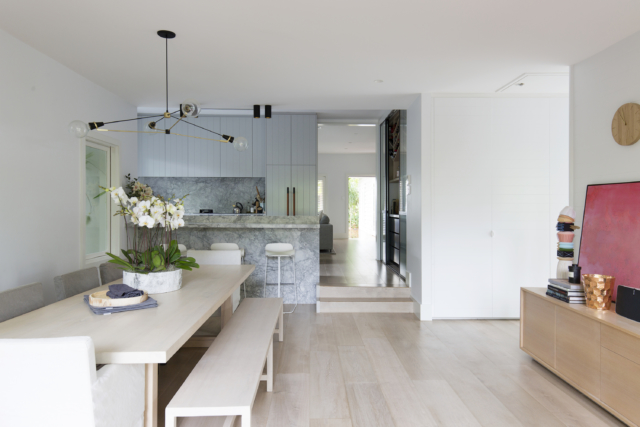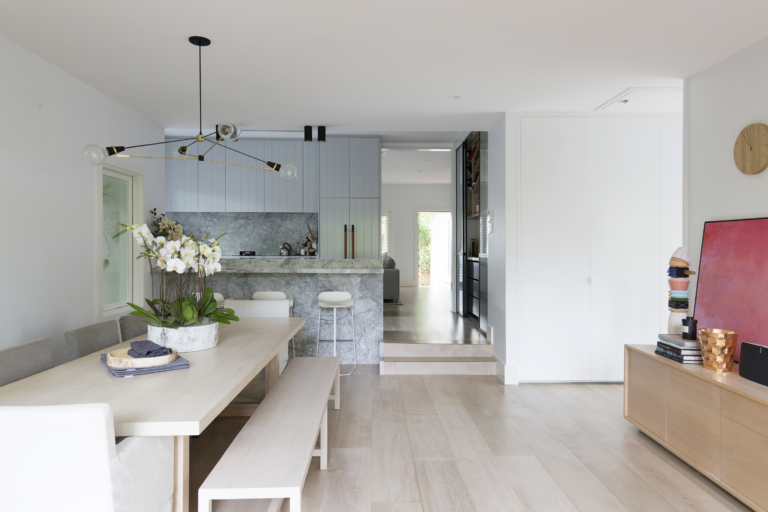 Like many people, after considering the cost of moving and stamp duty, and how much they love their neighbourhood, the family were compelled to stay put. "We decided to renovate and to put the money that we would have spent on moving and stamp duty into creating our ultimate dream home," says Nikki whose husband Adam is the creative director at Maxco, a brand strategy and design agency.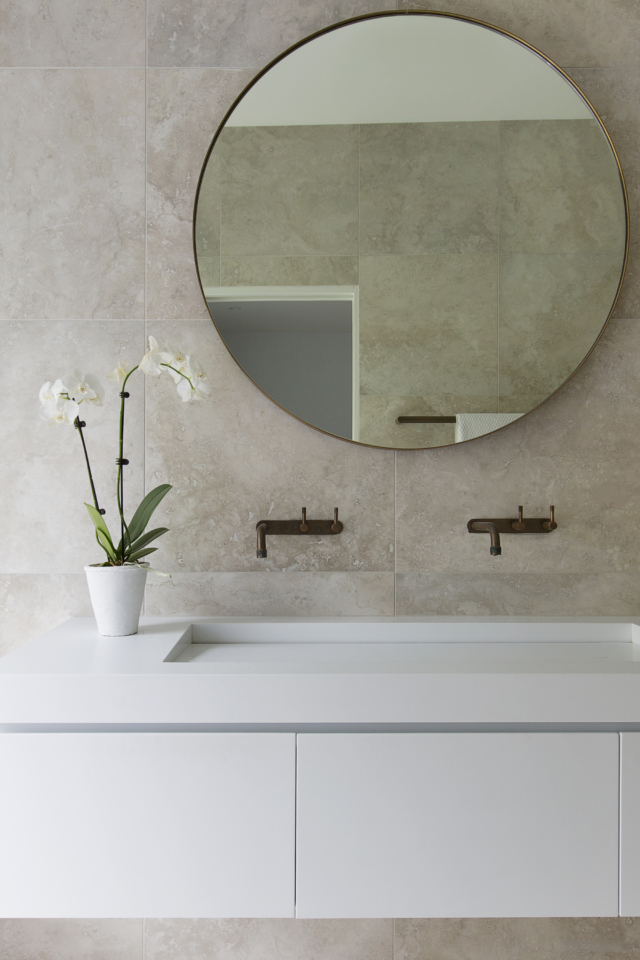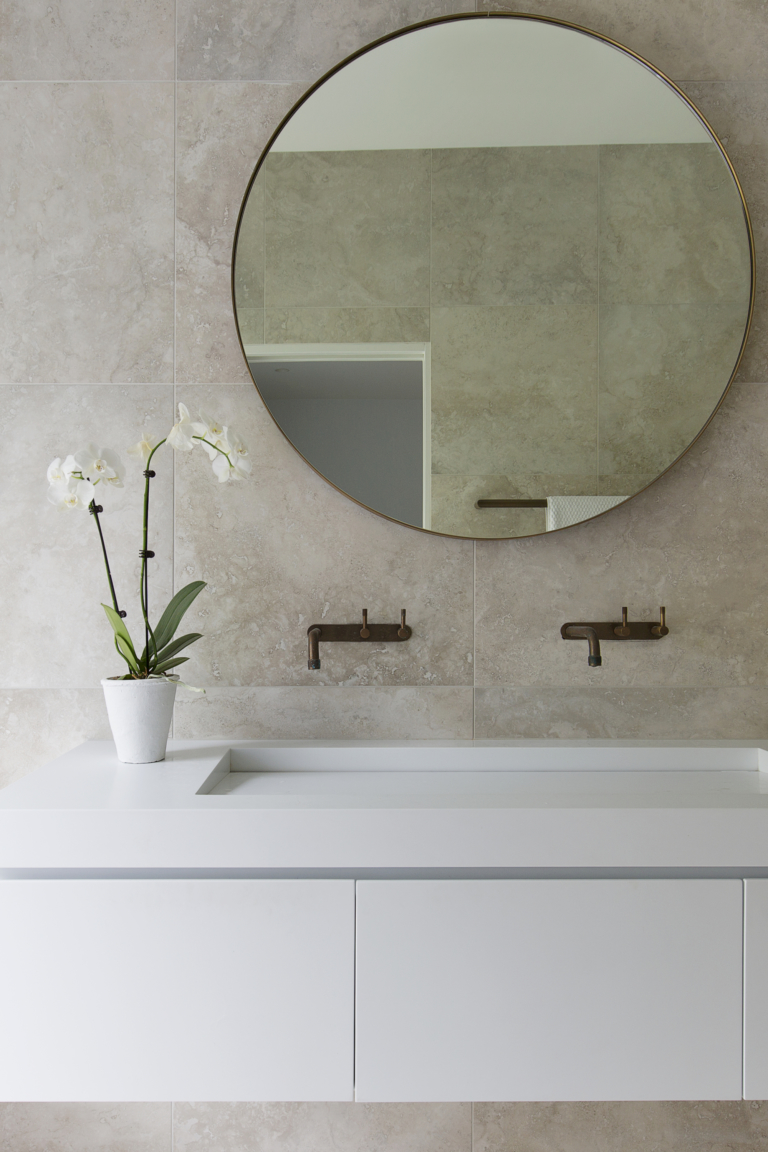 Home to the couple for almost 15 years, the home was transformed with the help of the couple's friend and interior designer Nina Maya, over a period of three months. The result is a simple and elegant interior that is big on neutrals and refined texture. The home's original charm is complemented by natural materials including European oak flooring, marble, stone and brass.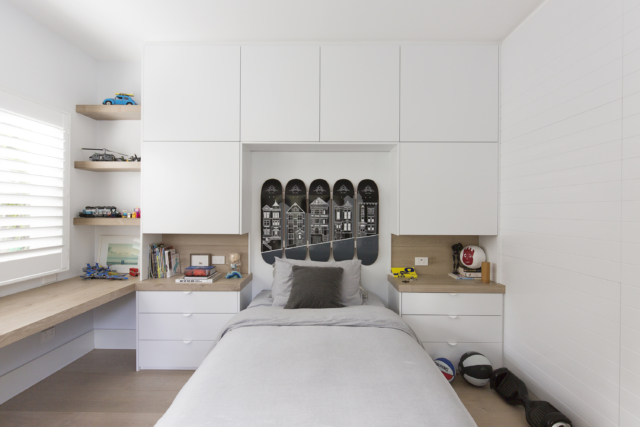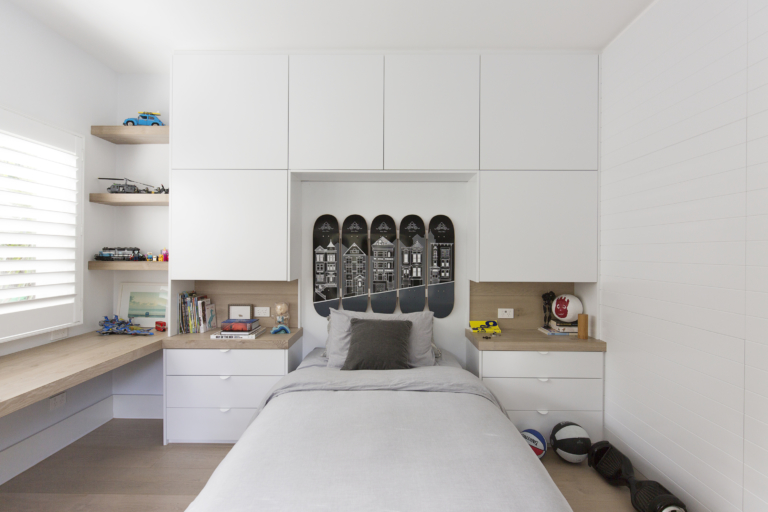 The family love to entertain, and Adam is a passionate cook which explains why the home's new kitchen and benchtop bar are standout features of the renovation. Not only is the kitchen much bigger in size but it features some fabulous new appliances too, including a fusion gas/induction ASKO cooktop.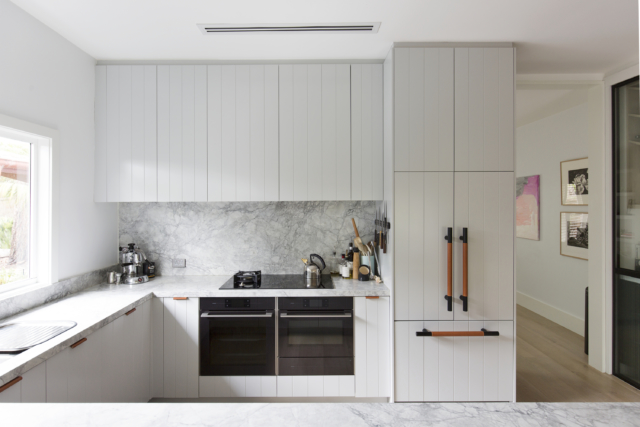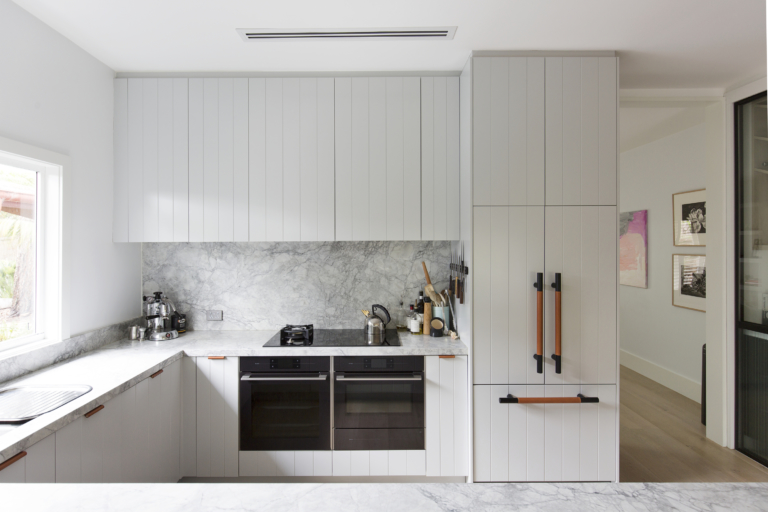 "The cooktop provided me with a gas option. To be honest, the hardest thing to get over here was just getting induction compatible cookware. Induction cooking is fast, very fast when boiling, and incredibly precise. I really only use the gas hob when searing steaks in my large cast iron skillet or when using a wok," says Adam.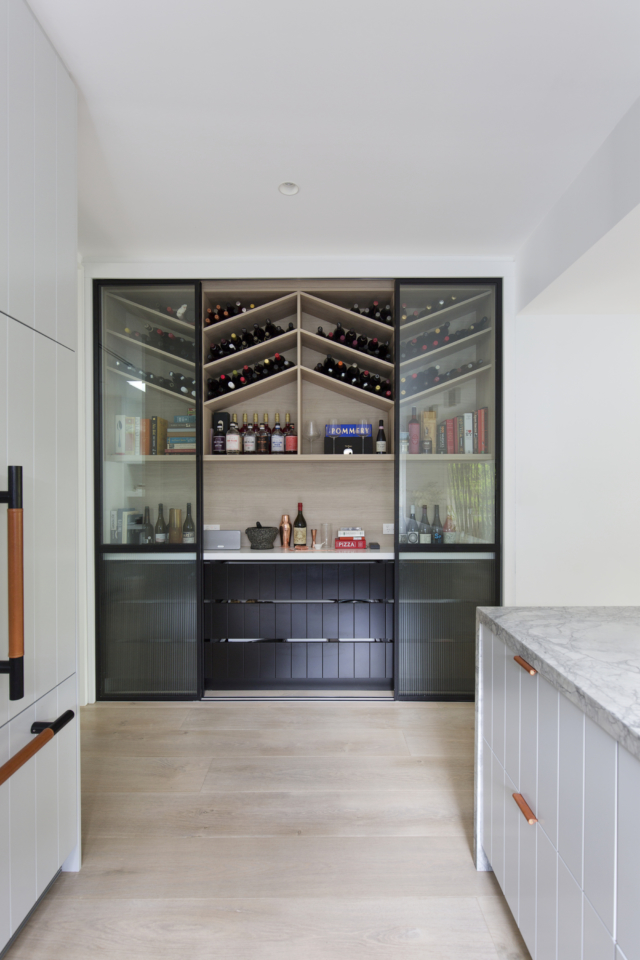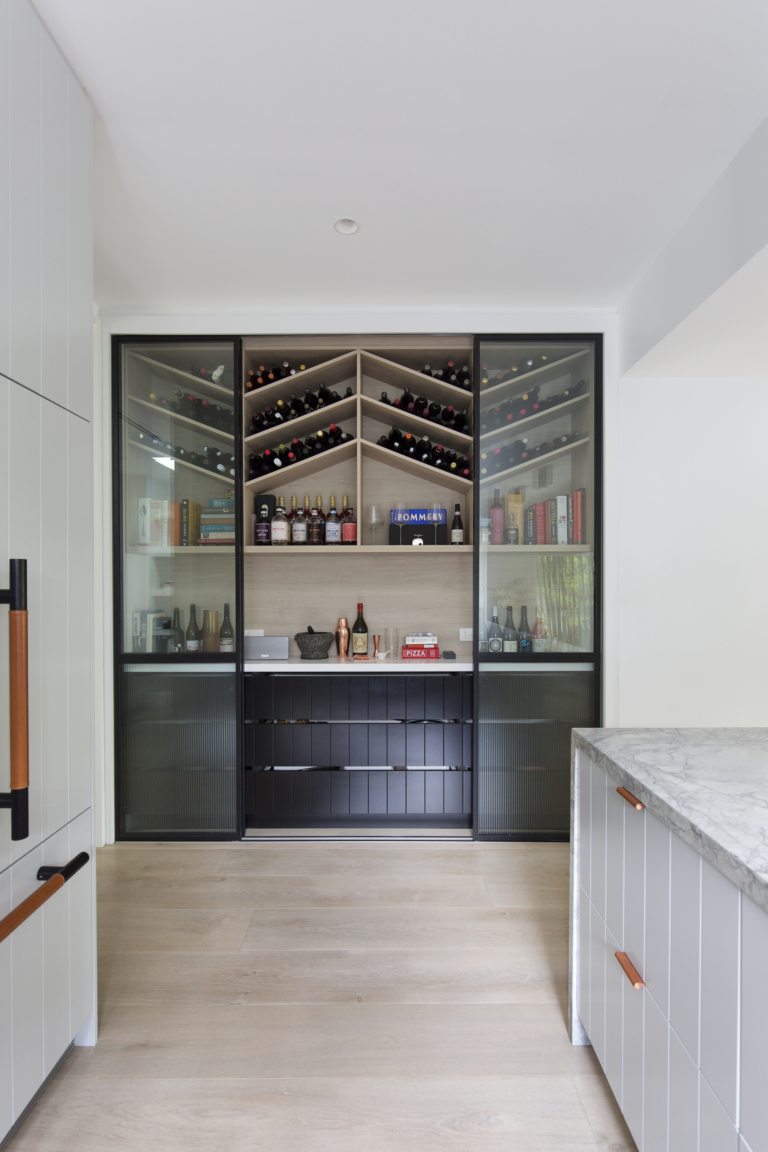 The renovation included knocking out the wall separating the living room and kitchen to increase the connection to the outdoors. Full-height, glass bi-fold doors were installed on the back deck together with skylights to flood the home with natural light.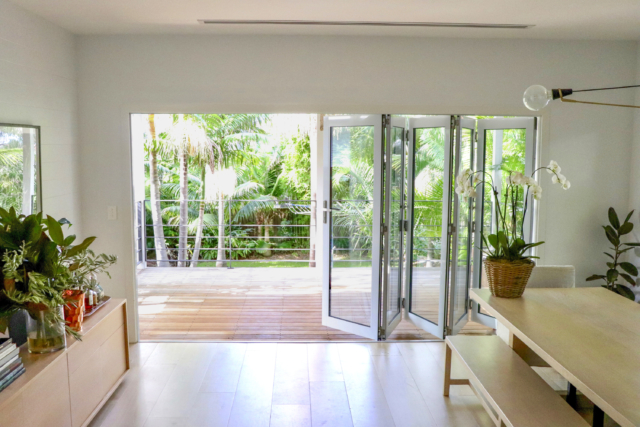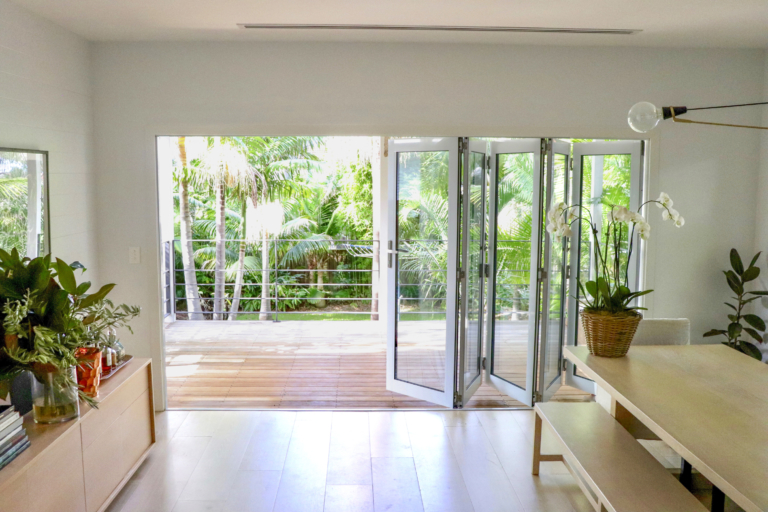 The home's walls were redone and shelving added too, using Gyprock's Sensitive plasterboard. "The bespoke plasterboard shelving in the living area is definitely one of the wow factor features in the house. It's great for creating niches that work in harmony with the overall design of the room," says Nikki. The plasterboard was also used to replace the home's original cornices with a shadowline effect, for a more modern aesthetic.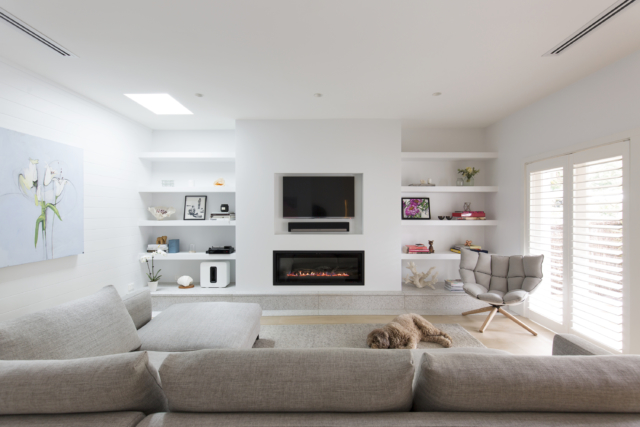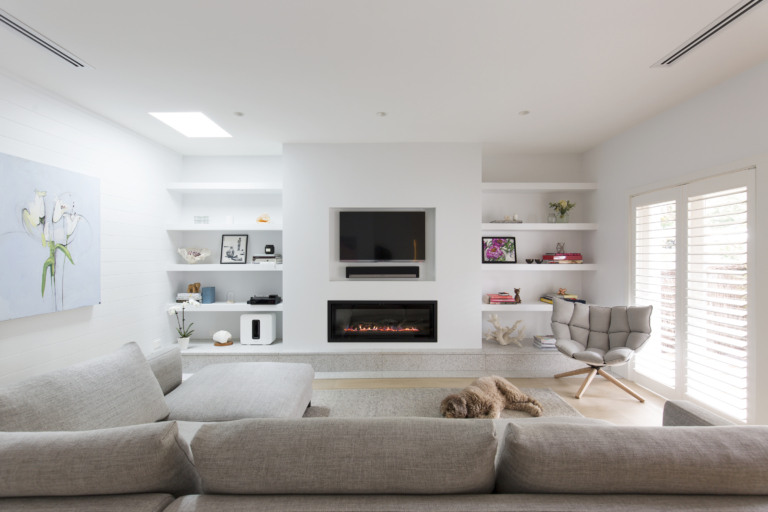 "We also replaced the small timber framed windows in the bathroom with floor to ceiling Breezway Louvres from Stegbar. This is a popular trend in architectural design which we liked, but we chose the louvres mainly for their ventilation properties and ability to allow natural airflow and light into the home, while giving the illusion of more space," says Nikki.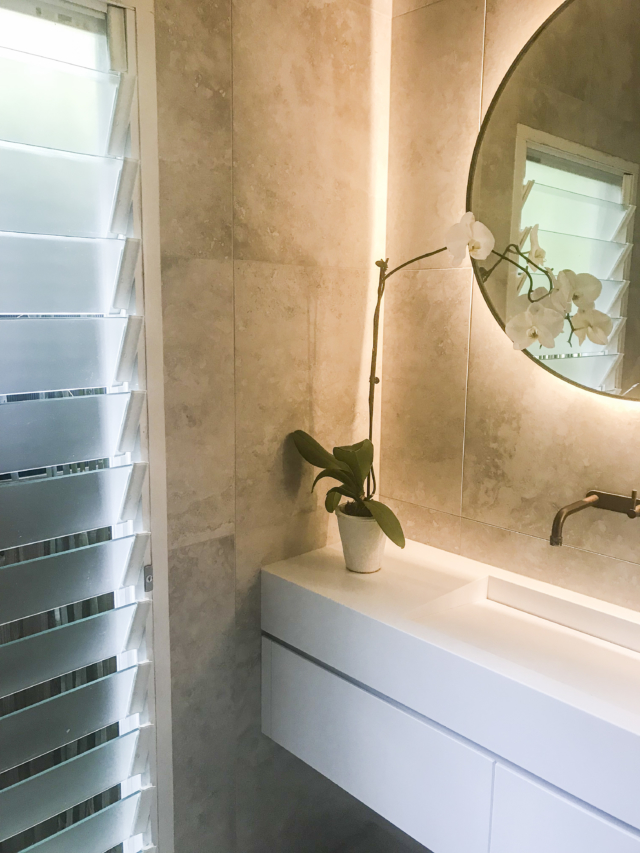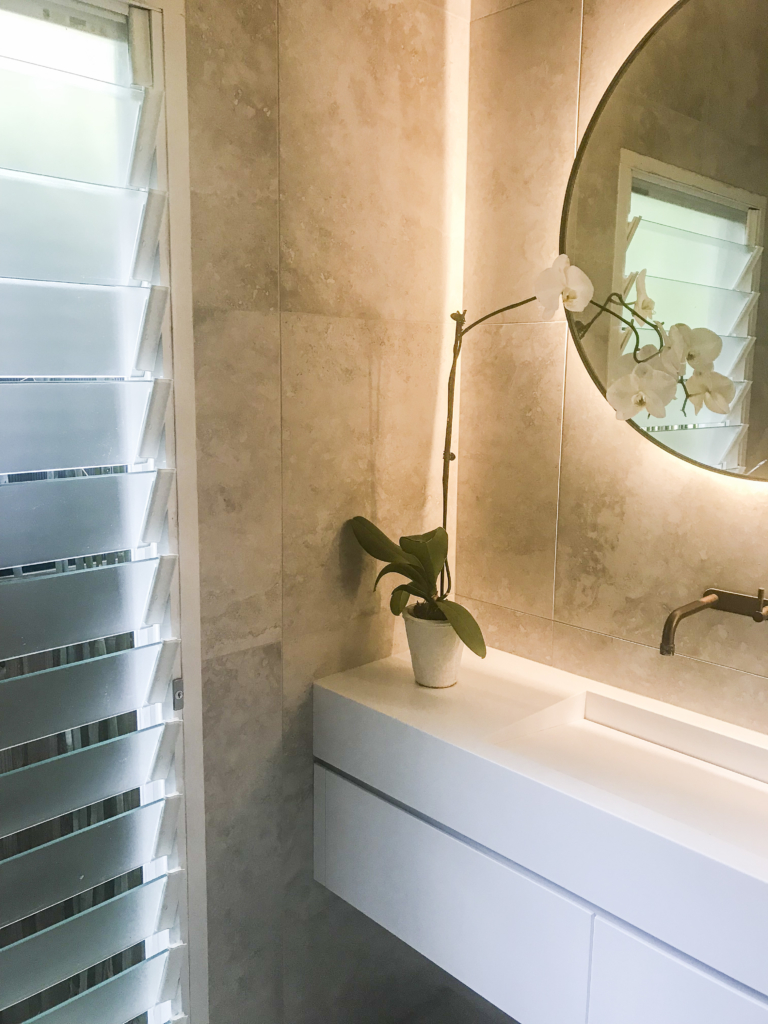 "We are so in love with the outcome of the renovation. It's our dream home and we couldn't be happier."
BellaMUMMA | A stylist's contemporary coastal weatherboard home