Located in Roseville, on Sydney's upper north shore, this stylish home was designed by Clare Le Roy of The Little Design Corner for her young family of five, with particular provision for her disabled son.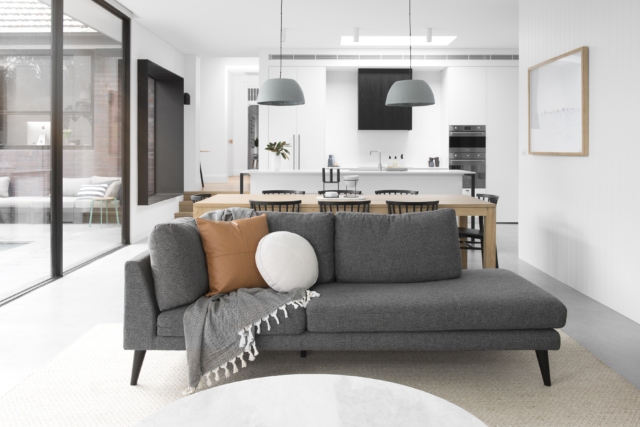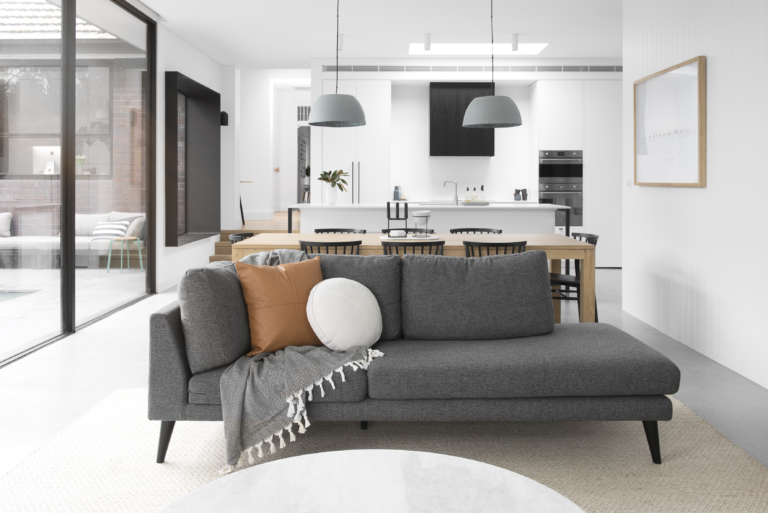 "Our middle son is profoundly disabled and in a wheelchair so we needed a flat block so he could access the whole house. I wanted to do a renovation so that I could put my own design stamp on my home plus be able to arrange the spaces so they met Hugo's access needs as well as the needs of my other two sons. I wanted to create an organised, relaxed and open plan family home, and I'm thrilled with how it all turned out!" says Clare.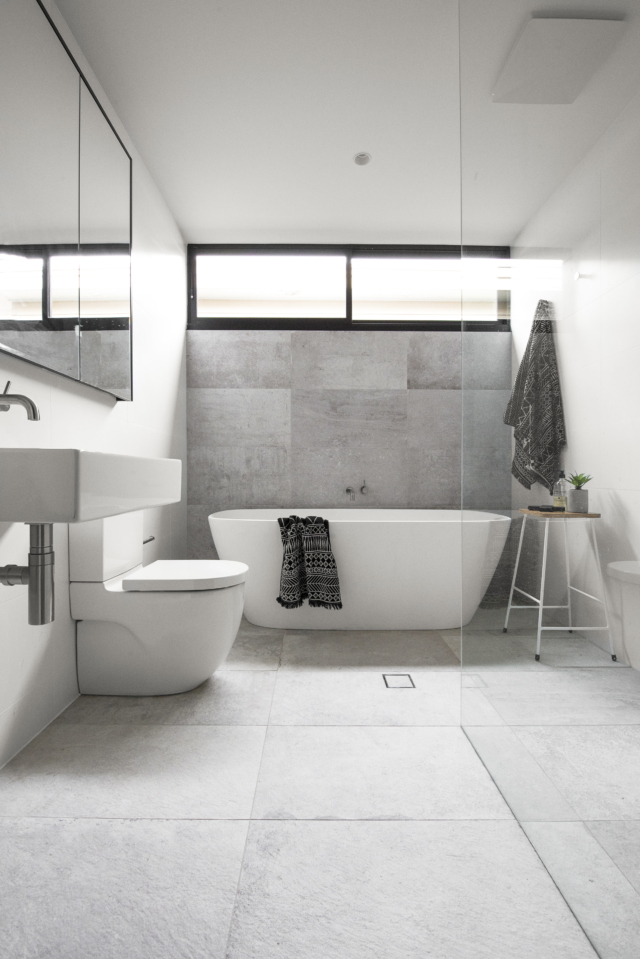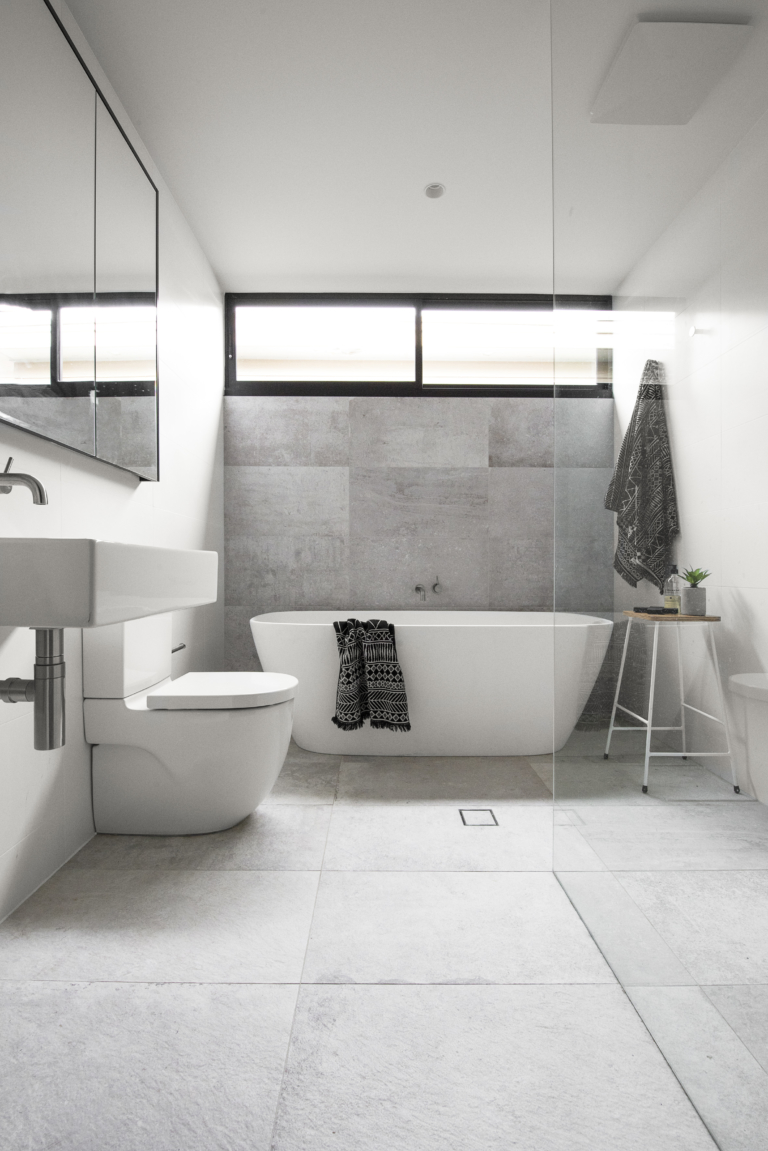 A two-stage renovation, the first part involved reworking the existing 1920's California bungalow. "We retained the period features of the existing bungalow but modernised it with new flooring, bathrooms, lighting and bespoke v-groove joinery," says Clare. The second renovation stage saw the addition of a brand new extension to the rear of the home.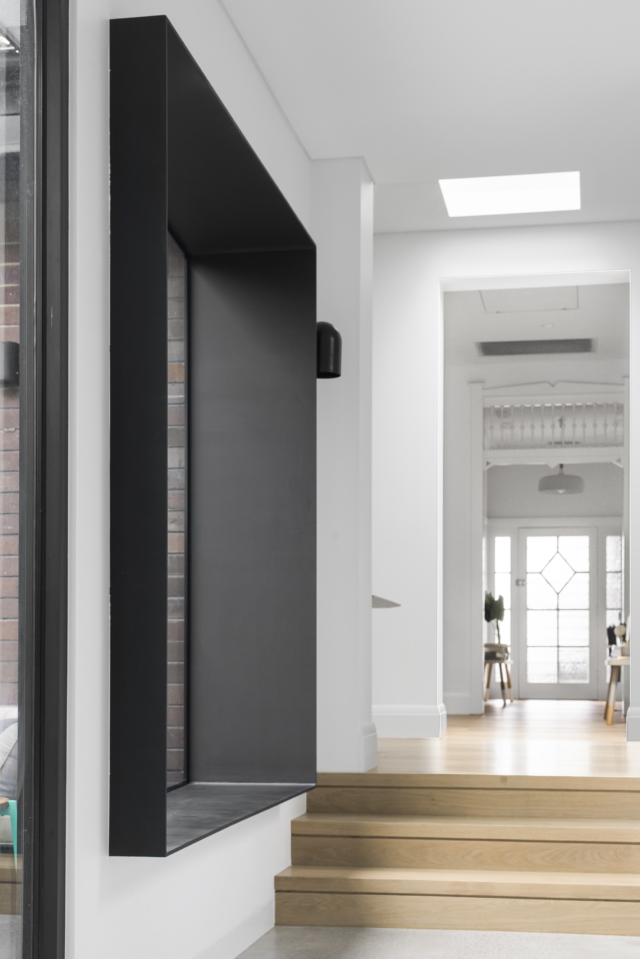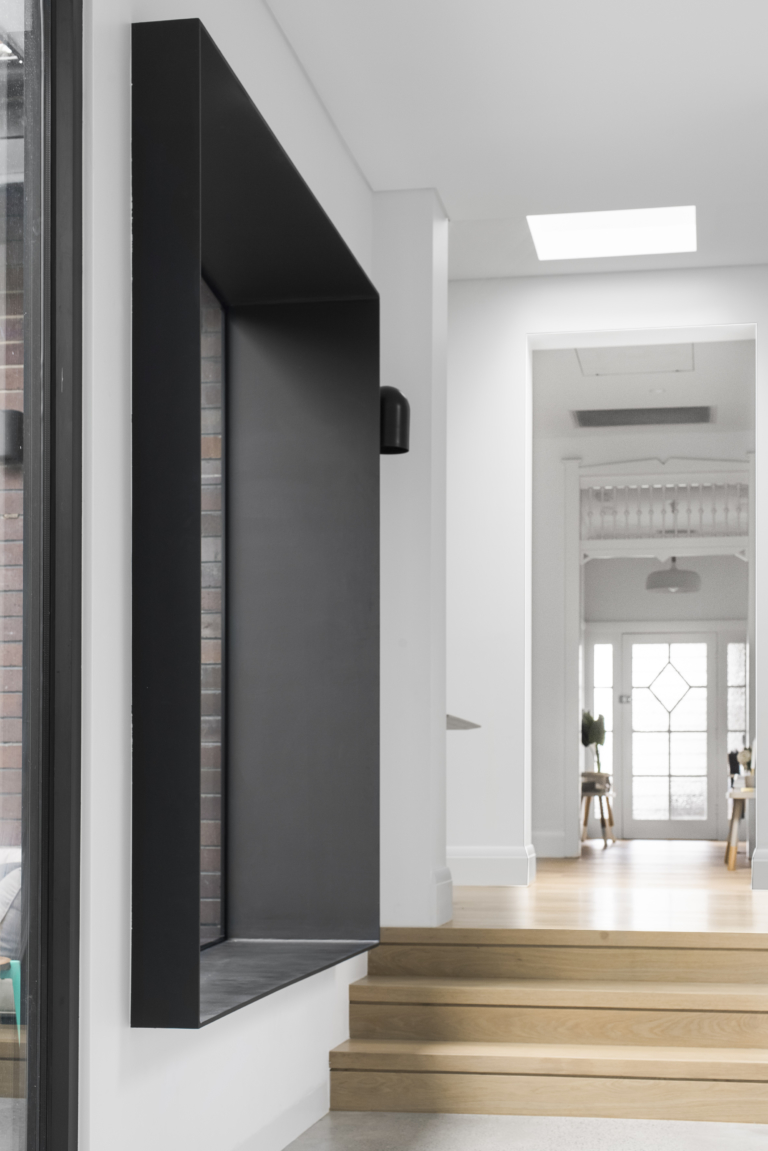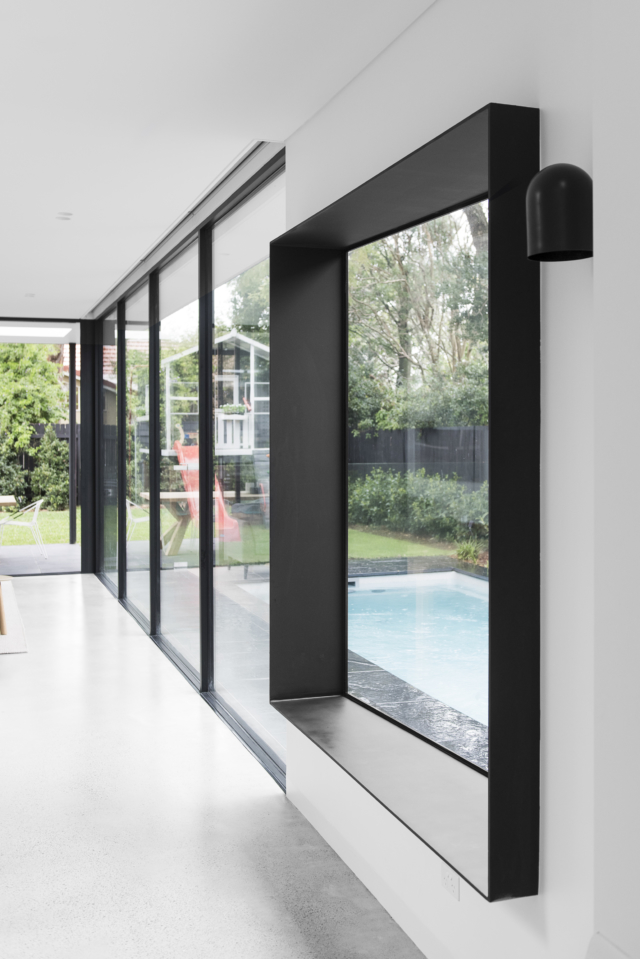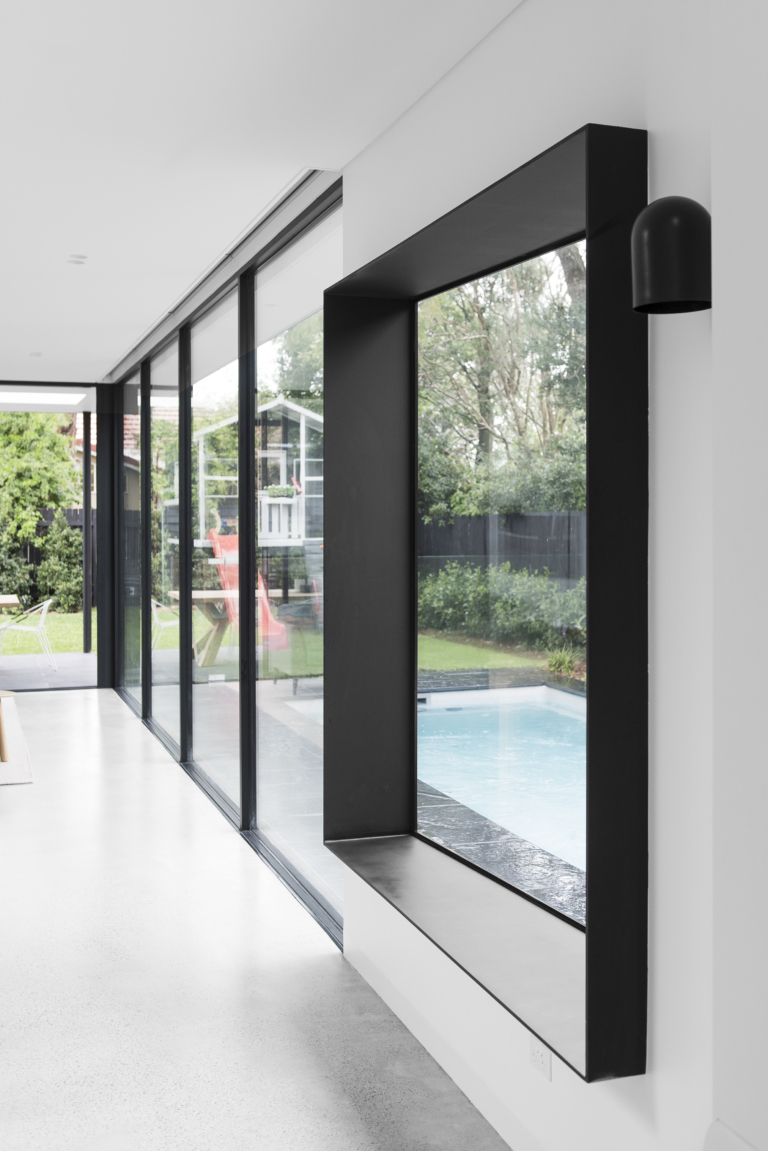 The new pavilion-style rear extension boasts full height double glazed windows that look out to a new pool, garden and slick cubby house that even has lighting and power connected allowing it to double as an all-weather separate play zone. "The pavilion contains a new kitchen, laundry, mudroom, bathroom and a media room plus an alfresco dining and lounge area," says Clare.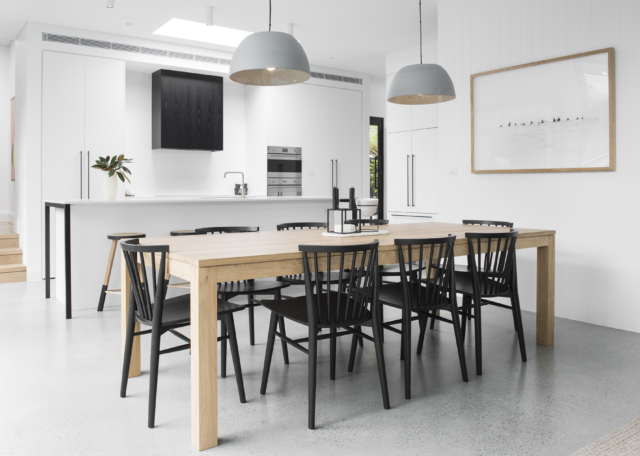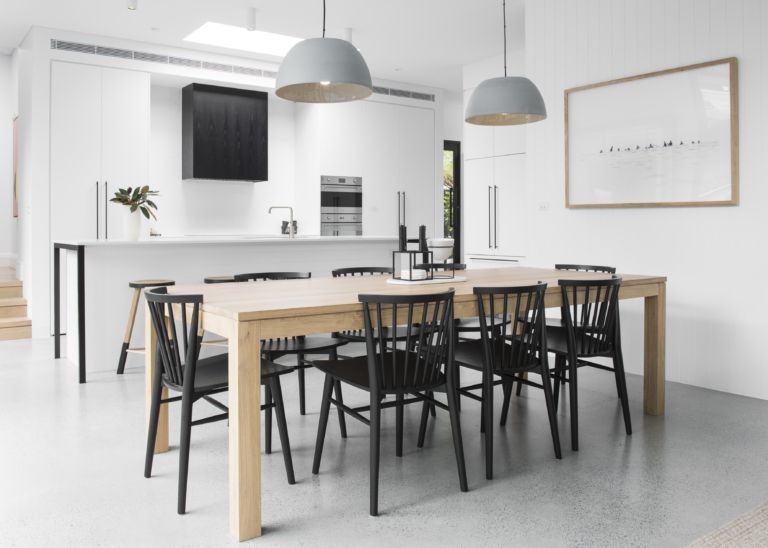 Impressively, the home's main features centre around Hugo's disabled access, but you'd be hard-pressed to notice. "Although the bathroom and lounge/dining areas don't look like they have been designed for a disabled person, there's hidden features that made it work perfectly for him. There are no thresholds that we needed to cross with his wheelchair, there is flat access from the front to the back and the corridors and spaces within the home are generous in width so he can be moved around easily," says Clare.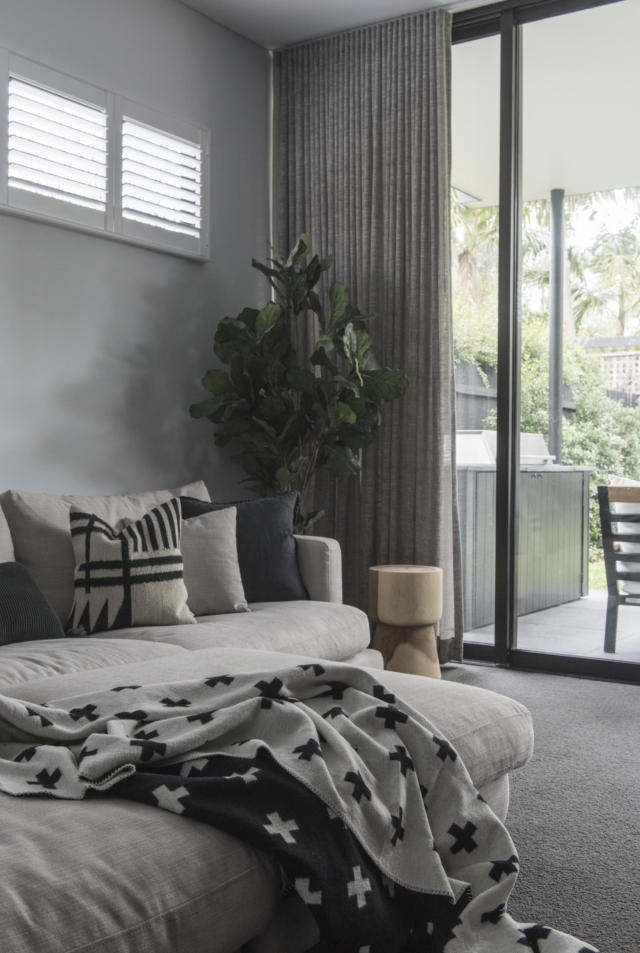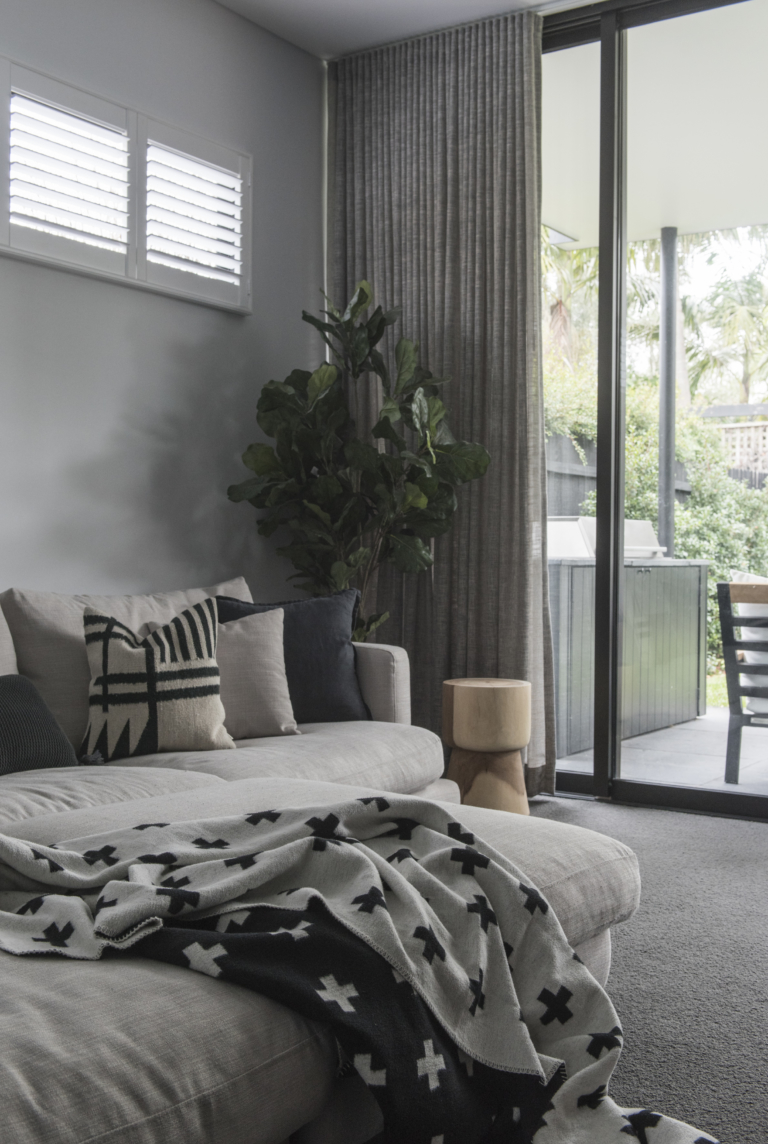 But not only has Clare created gorgeous, tranquil, monochrome spaces but they're highly functional too. "The house has a huge amount of function and storage hidden behind closed doors. The mudroom at the side entrance is one of the hubs of the home where you can hide away school bags, iPads charging, sports gear and other things you don't really want to look at!" says Clare of the space that is conveniently located next to the laundry.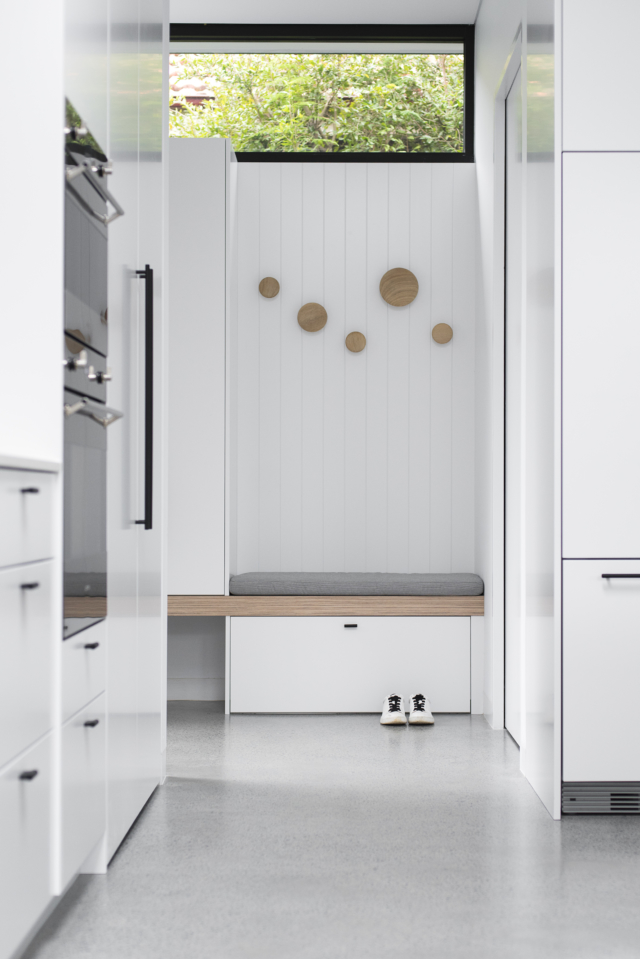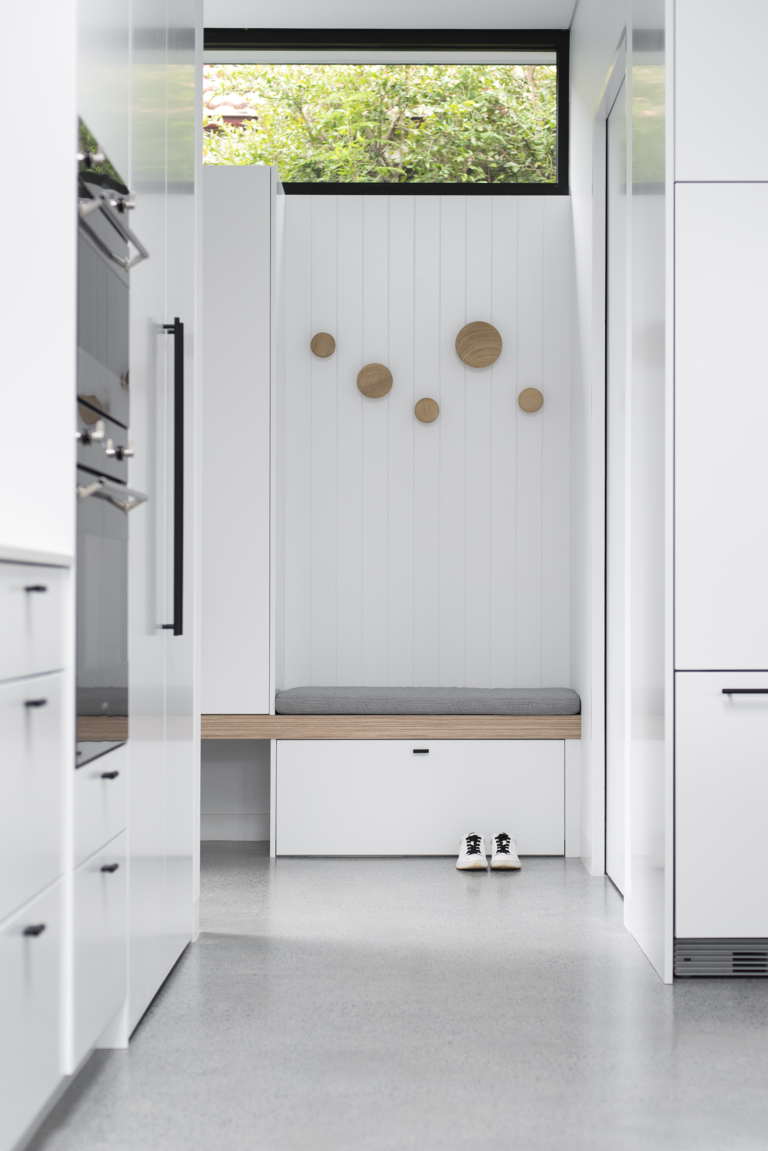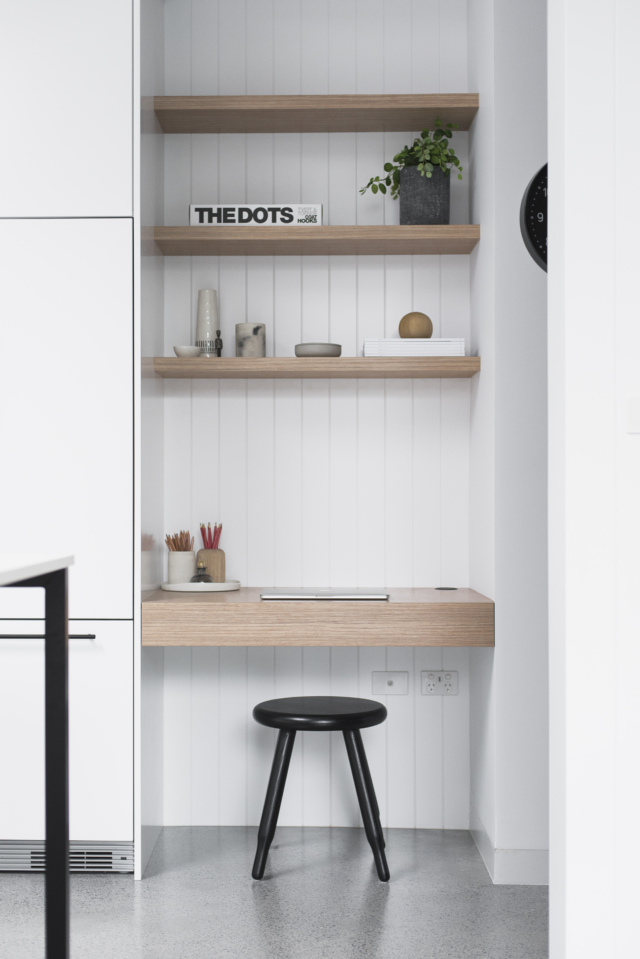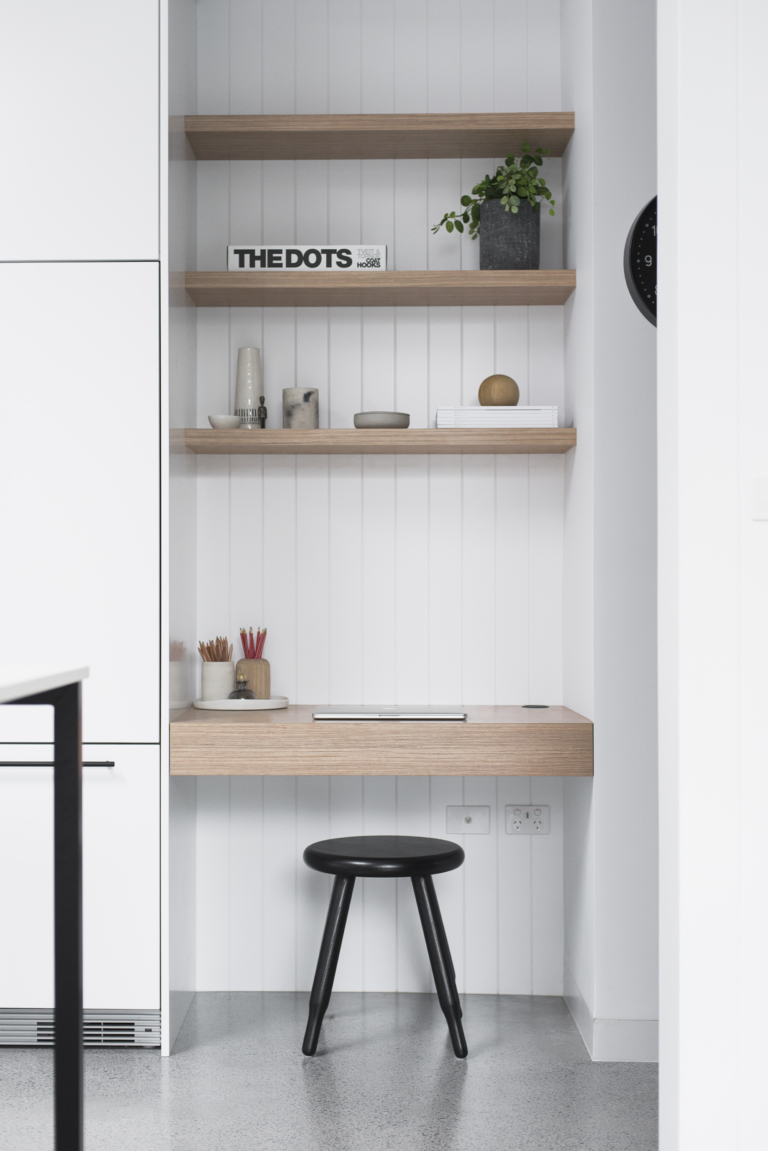 "Overall though, I'd say the best part of the project is the flow of the house. From the front door you can see right through to the back of the house and as you move through it you go from the bedrooms in the existing renovated bungalow through to a really modern extension overlooking an idyllic family garden. The use of v-groove was what tied the old part of the house with the new," says Clare.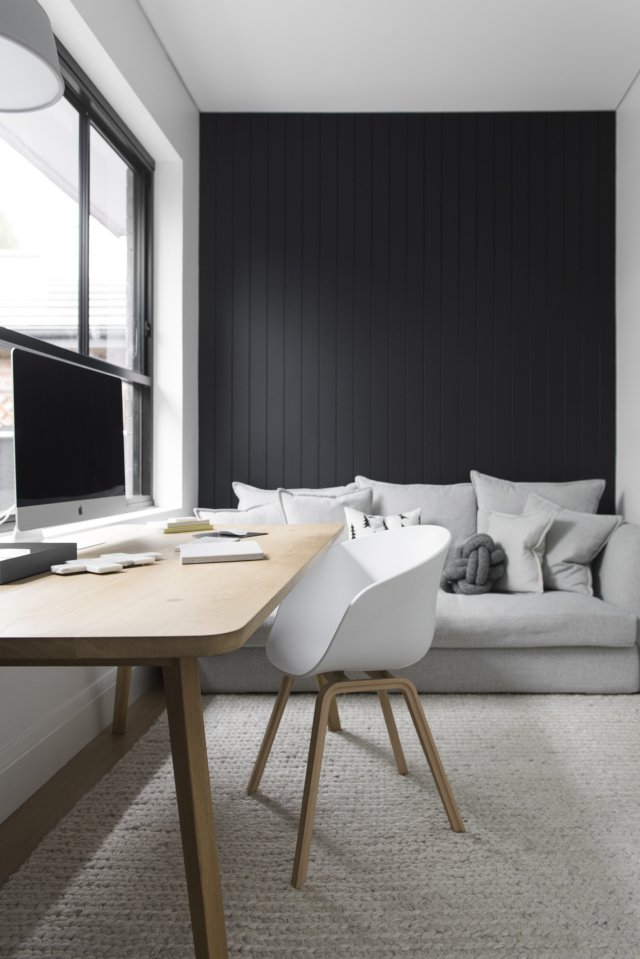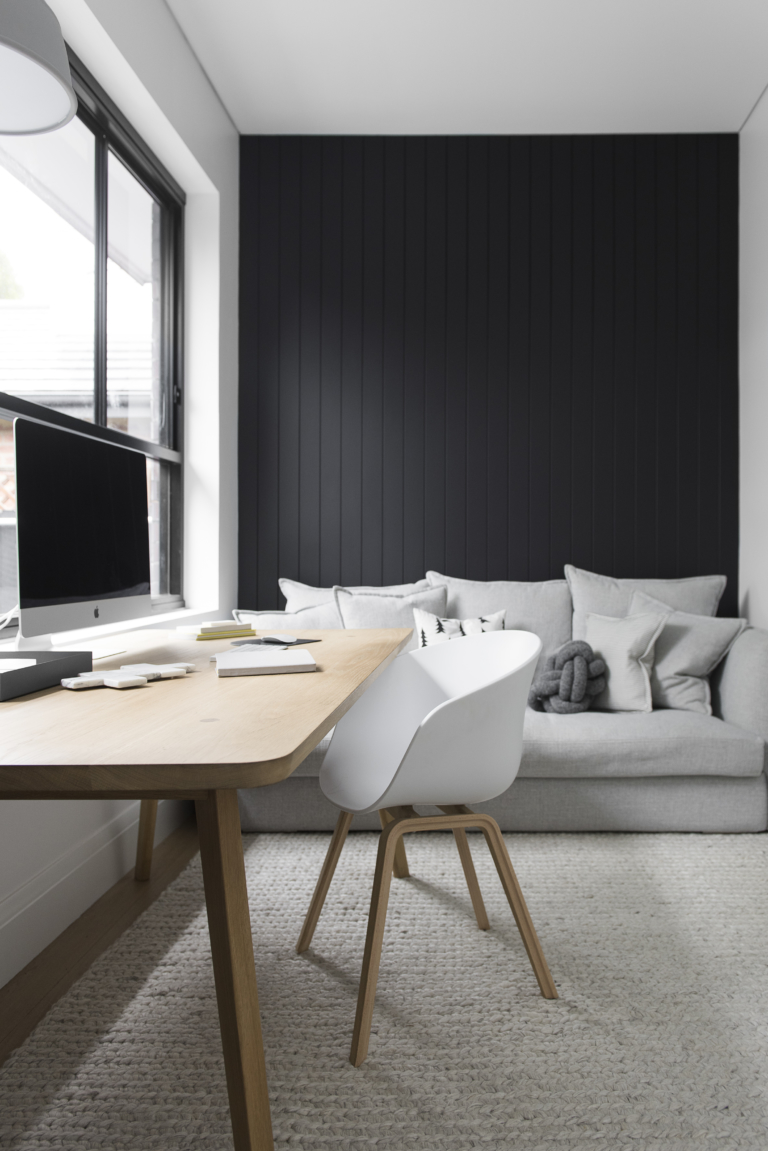 Photography: Esteban La Tessa