In the race to create Australia's most dazzling hotel interior, the baton was passed recently to a new boutique establishment in Sydney's Surry Hills, the Little Albion Guest House. Formerly a convent and boarding house, the three level space was dark, dilapidated and fronted onto one of Sydney's dodgier streets but all that is a distant memory with the hotel destined to become one of the city's coolest establishments.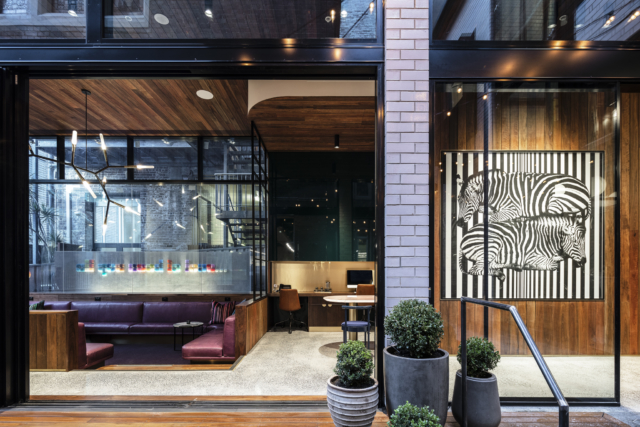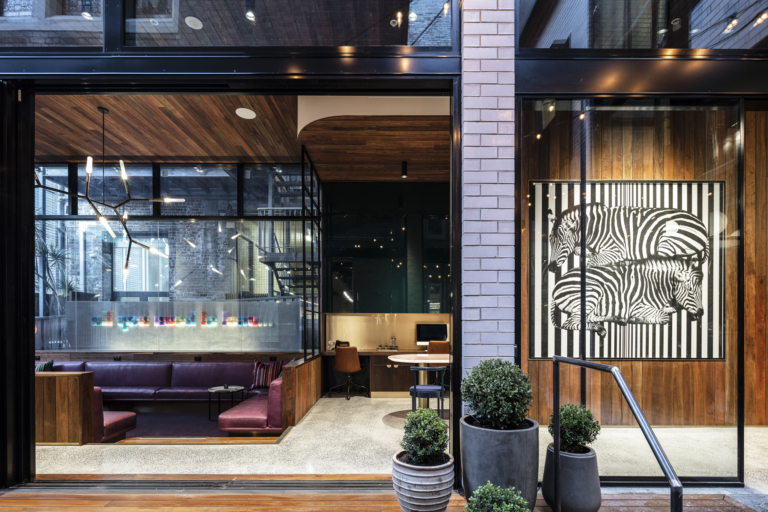 "The hotel occupies a tiny North-South oriented urban infill site in a densely built urban environment, and hence it is deprived of natural sunlight. It is sandwiched between two heritage buildings – a former Presbyterian church to the West, which is now a hip commercial office building, and a former school hall to the East, which is now a mixed-use apartment building. All three buildings form part of a heritage conservation area," says the project's architect Terence Yong.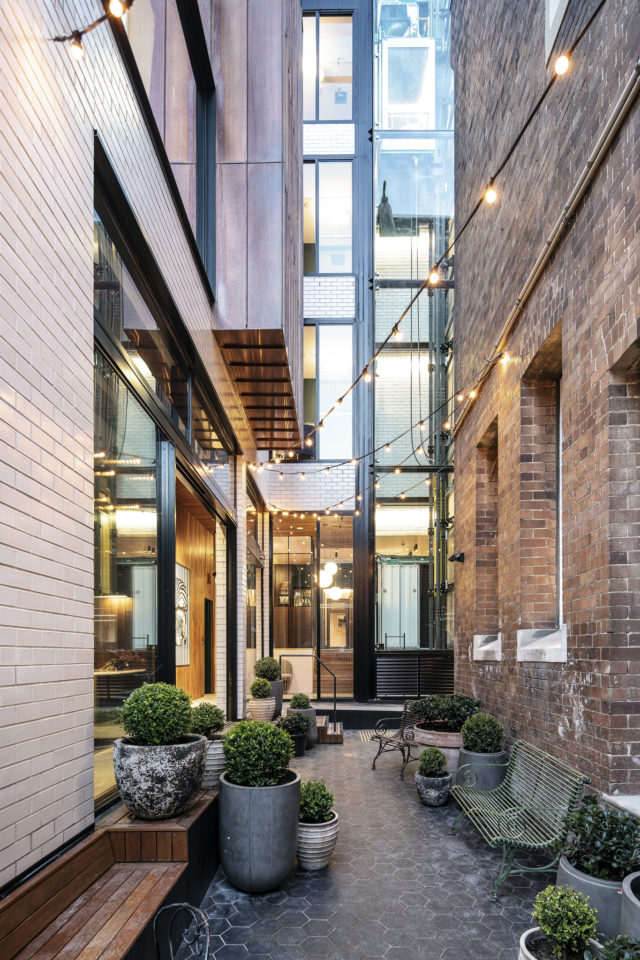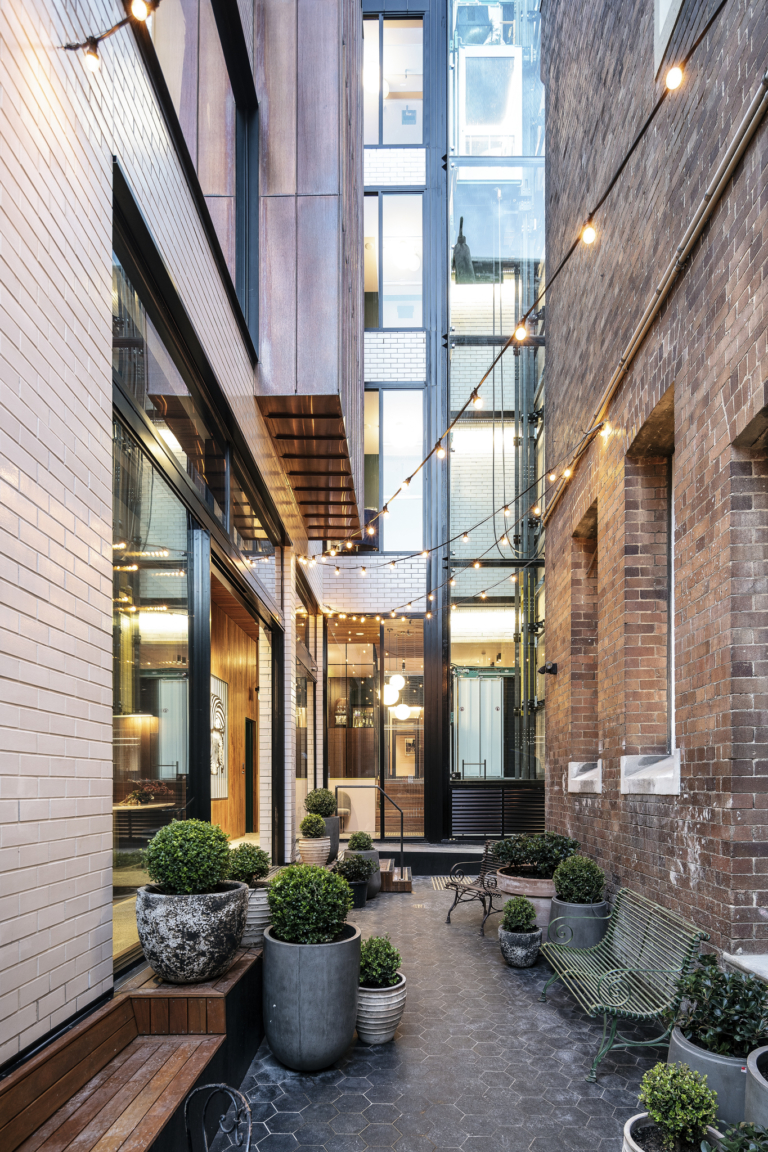 "We introduced new internal plans and guest room layouts whilst retaining and amplifying the existing building's unique heritage features, and reinstating its lost features. This results in new, character-themed guest rooms that eschew formulaic interiors – they feature a cool mix of heritage and contemporary details that are true to their own DNA and that of Surry Hills," says Terence.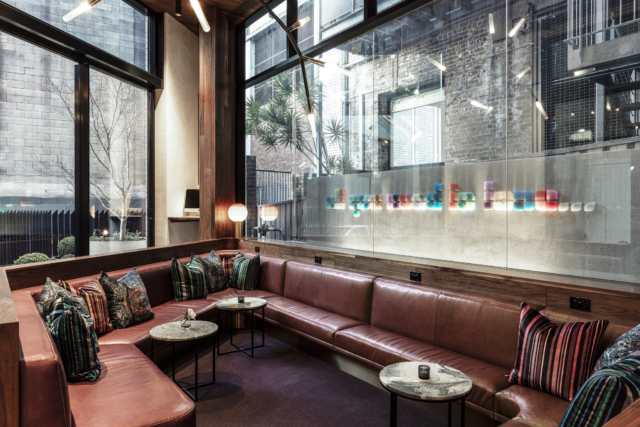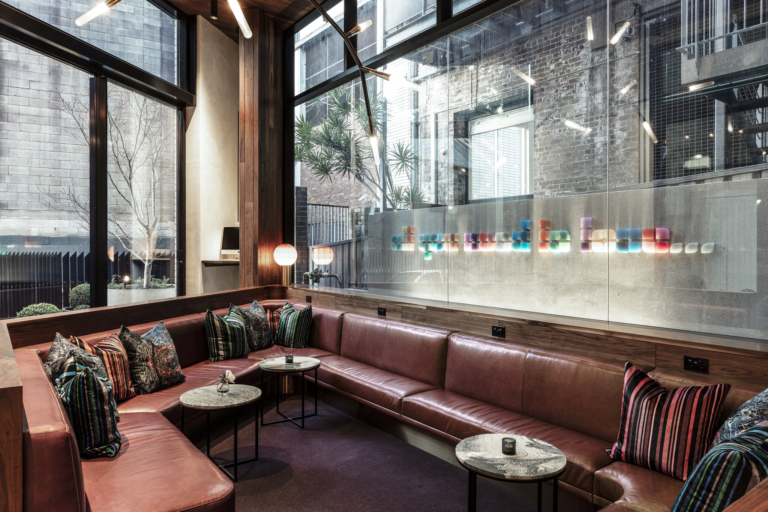 Designed by Connie Alessi and Cressida Kennedy, the interiors are truly spectacular – opulent and elegant, they haven't left a detail to chance and manage to combine art deco and seventies elements with aplomb.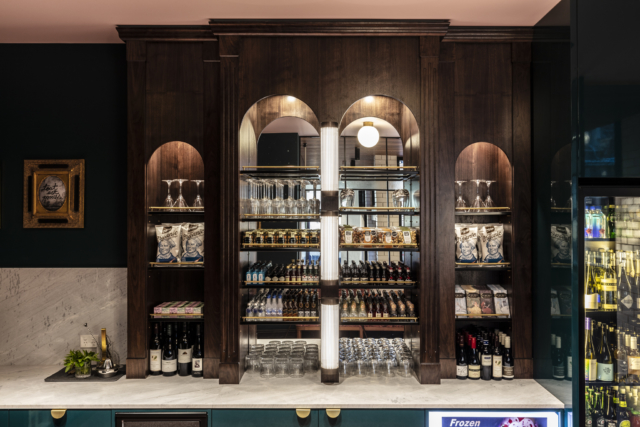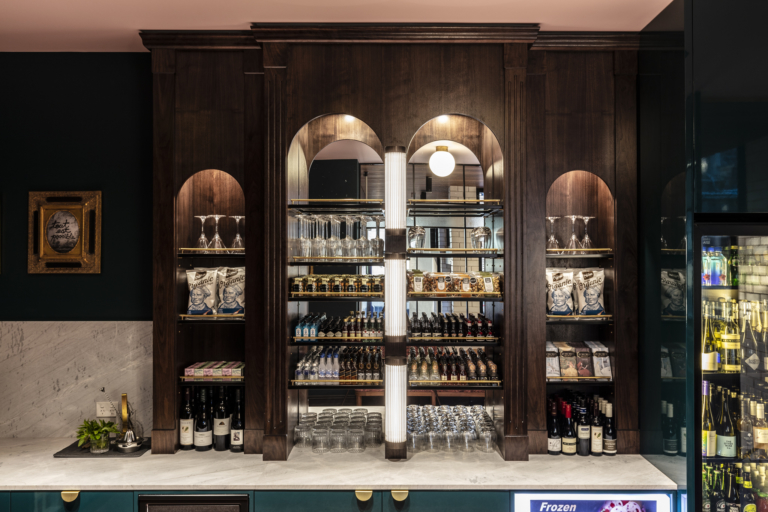 The 35 guest rooms feature bespoke detailing such as custom designed art deco inspired door hardware and solid walnut bedheads, green onyx desks, leather desk chairs and steel and brass open wardrobes.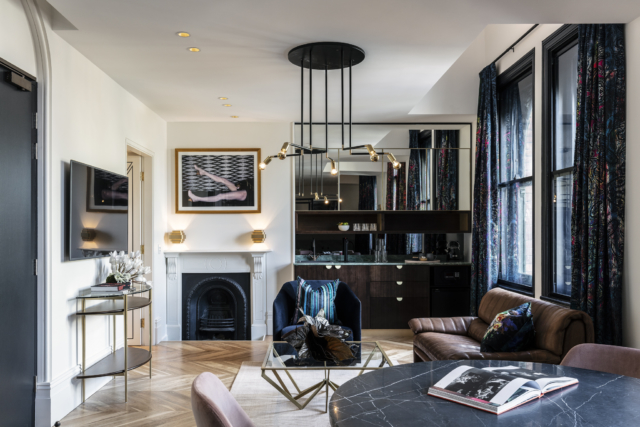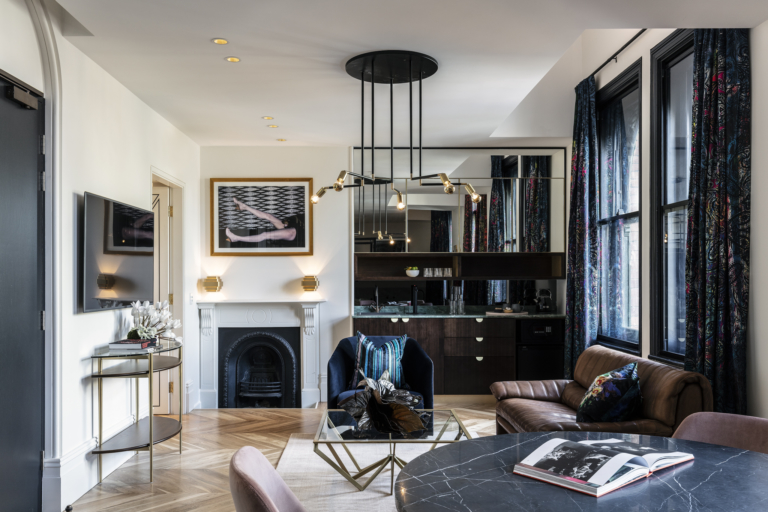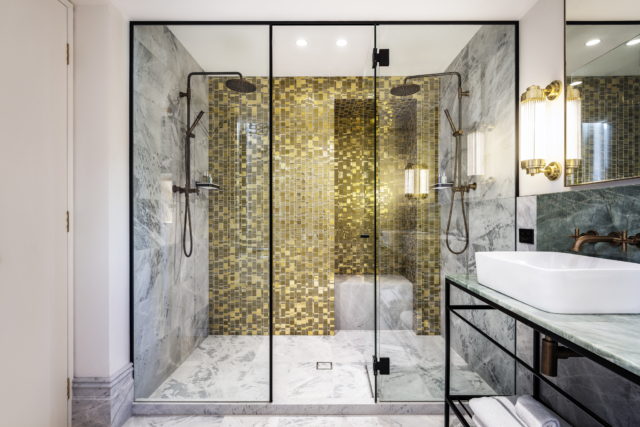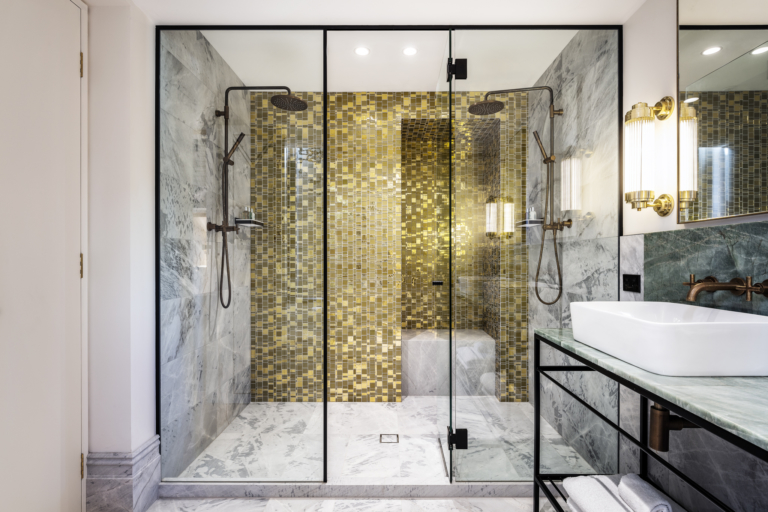 The bathrooms were carved from solid marble blocks and feature custom brass tapware, bespoke designed vanity frames with Elba Stone tops and custom art deco inspired mirrors. Hand-painted Moroccan feature wall tiles round out the eclectic mix.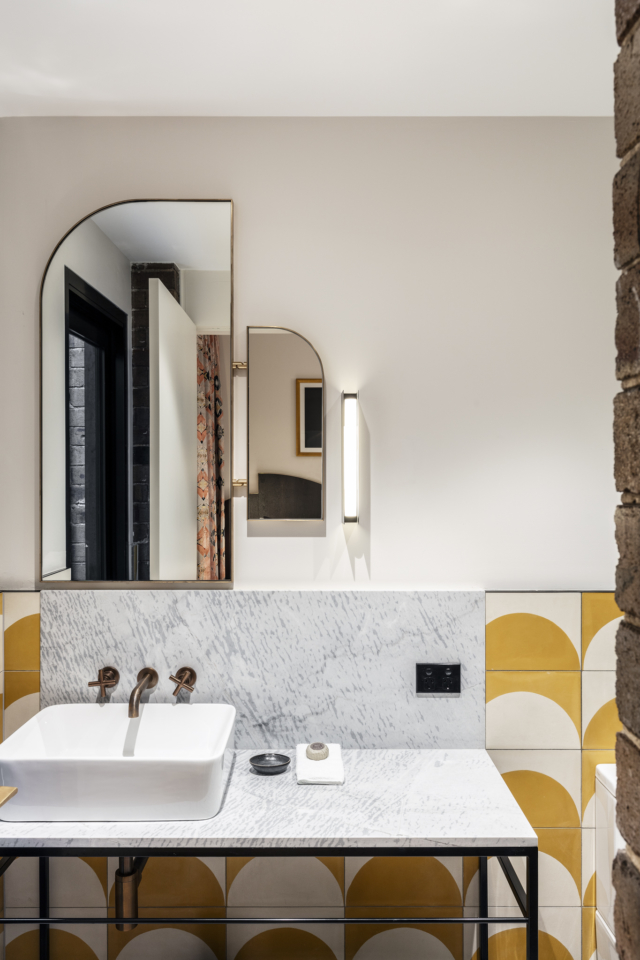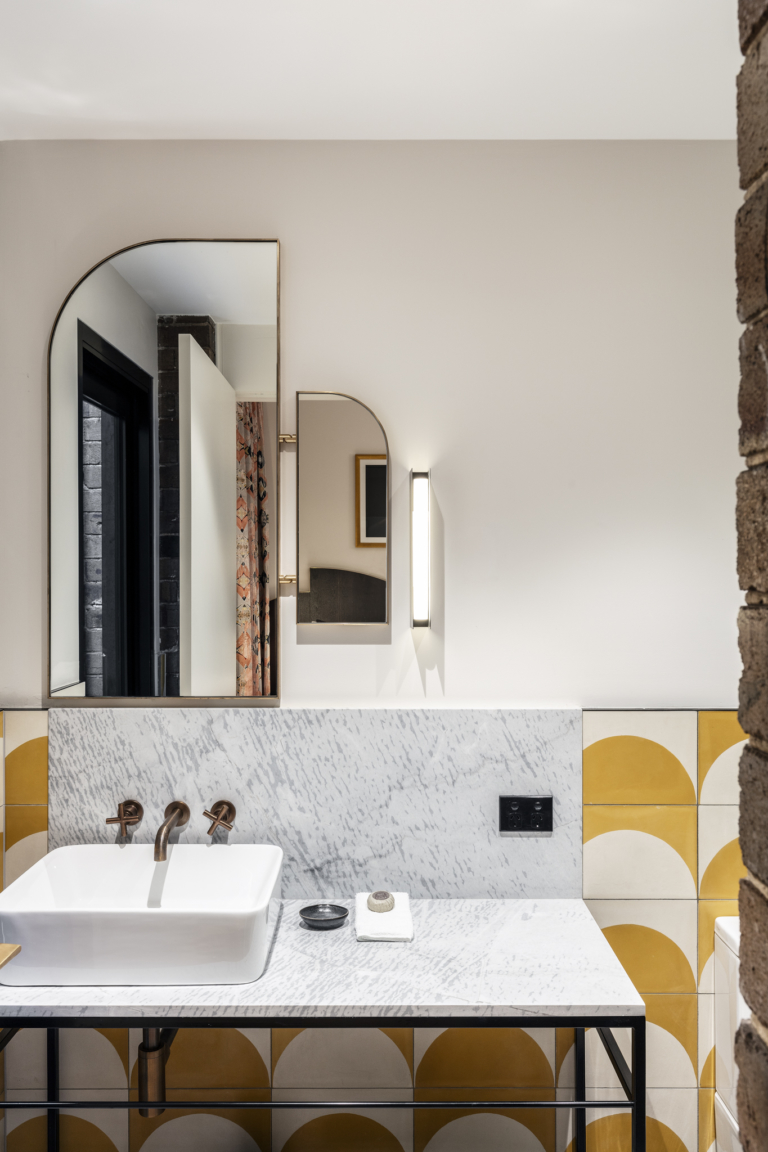 "The interiors remind one of the different eras that the existing heritage building has gone through thanks to its art deco, mid-century and retro-inspired spaces. The portraits in the stairwell of the building remind one of the once significant figures in the local area history too," says Terence.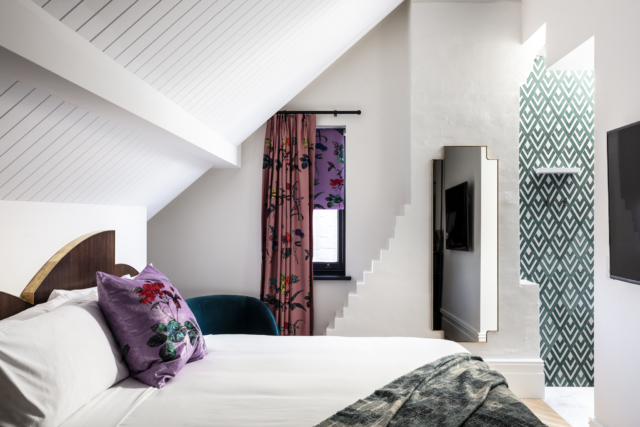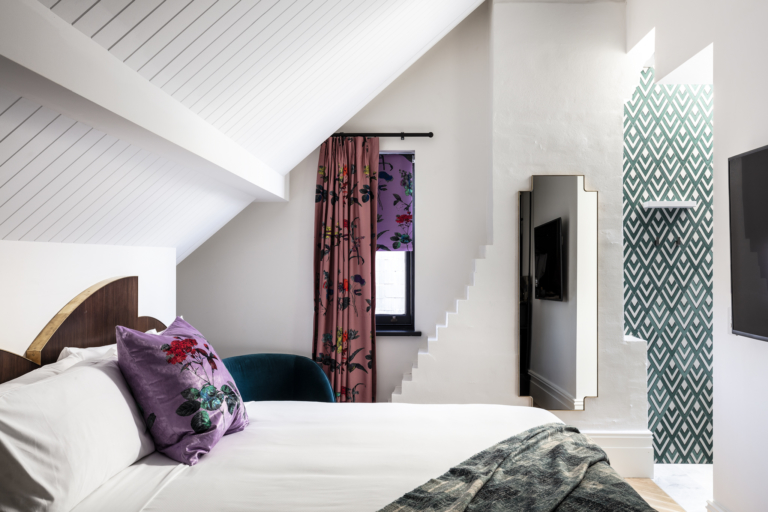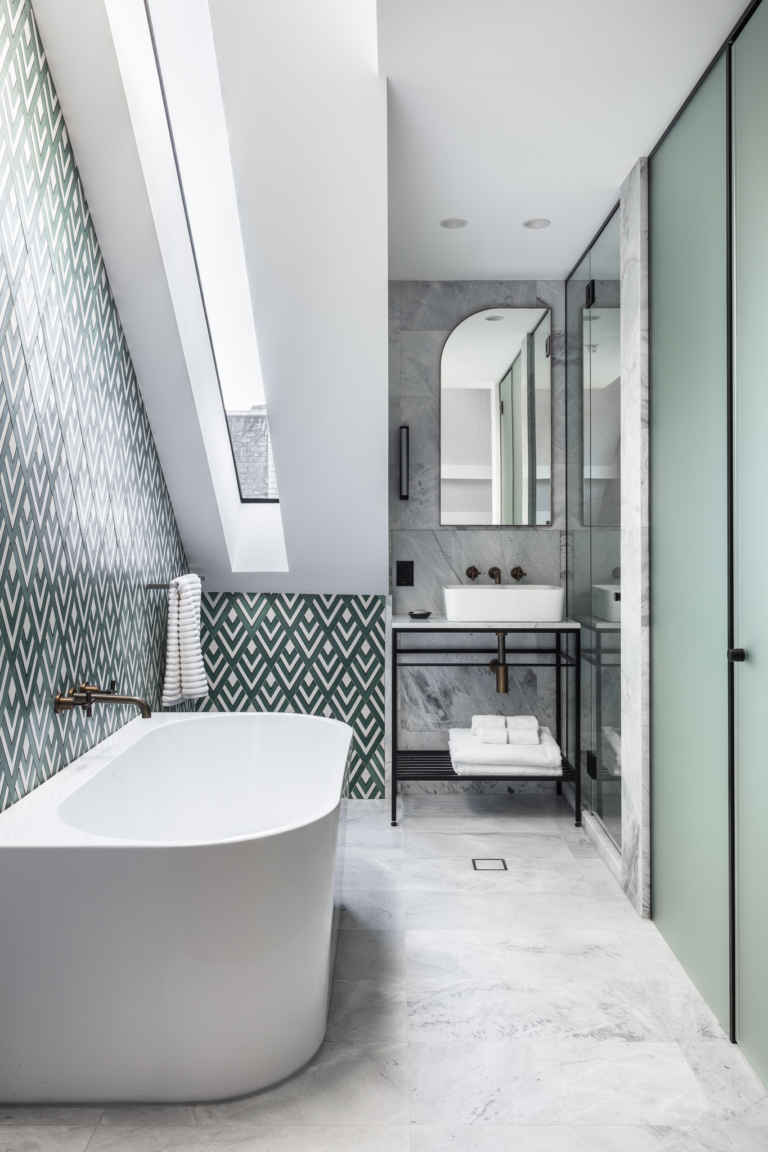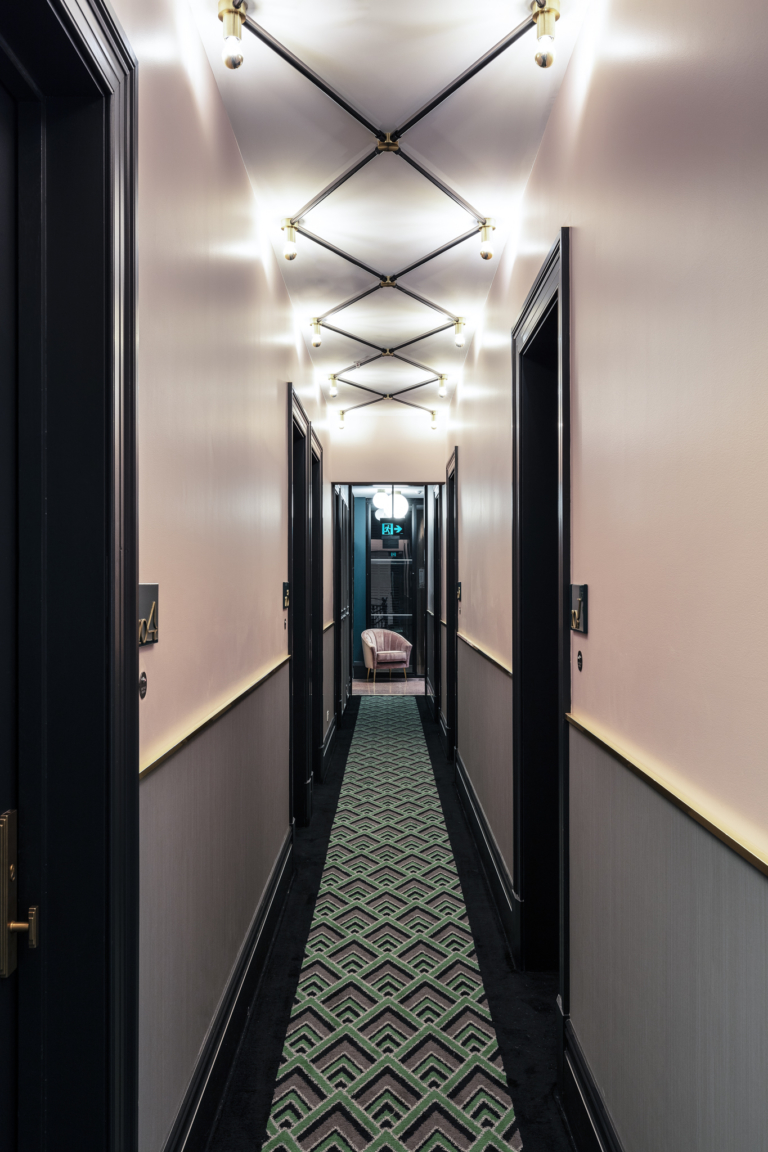 "The building is capped with a North-facing, beautifully landscaped secret rooftop garden with sweeping views of the city," says Terence.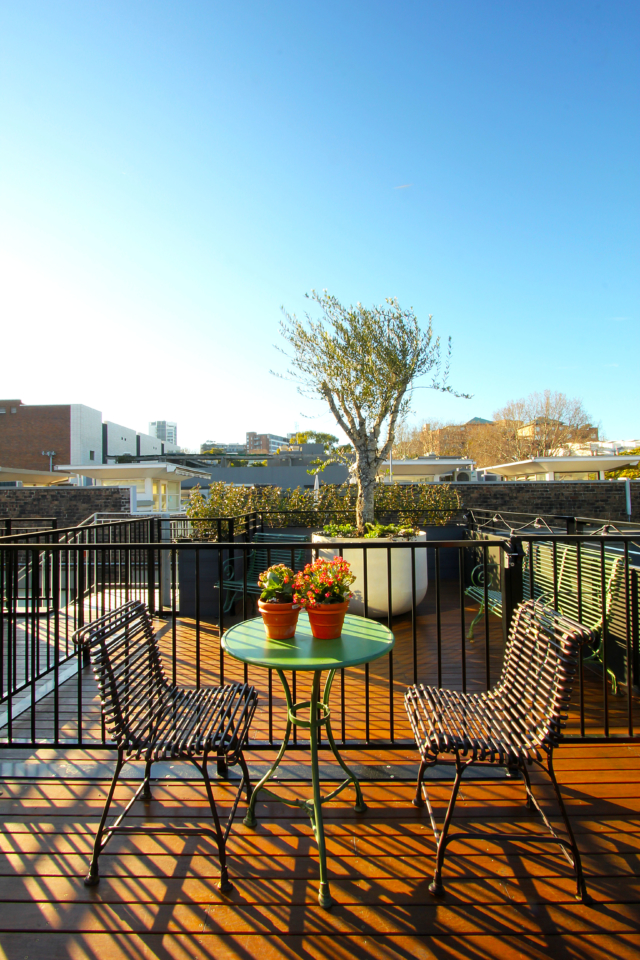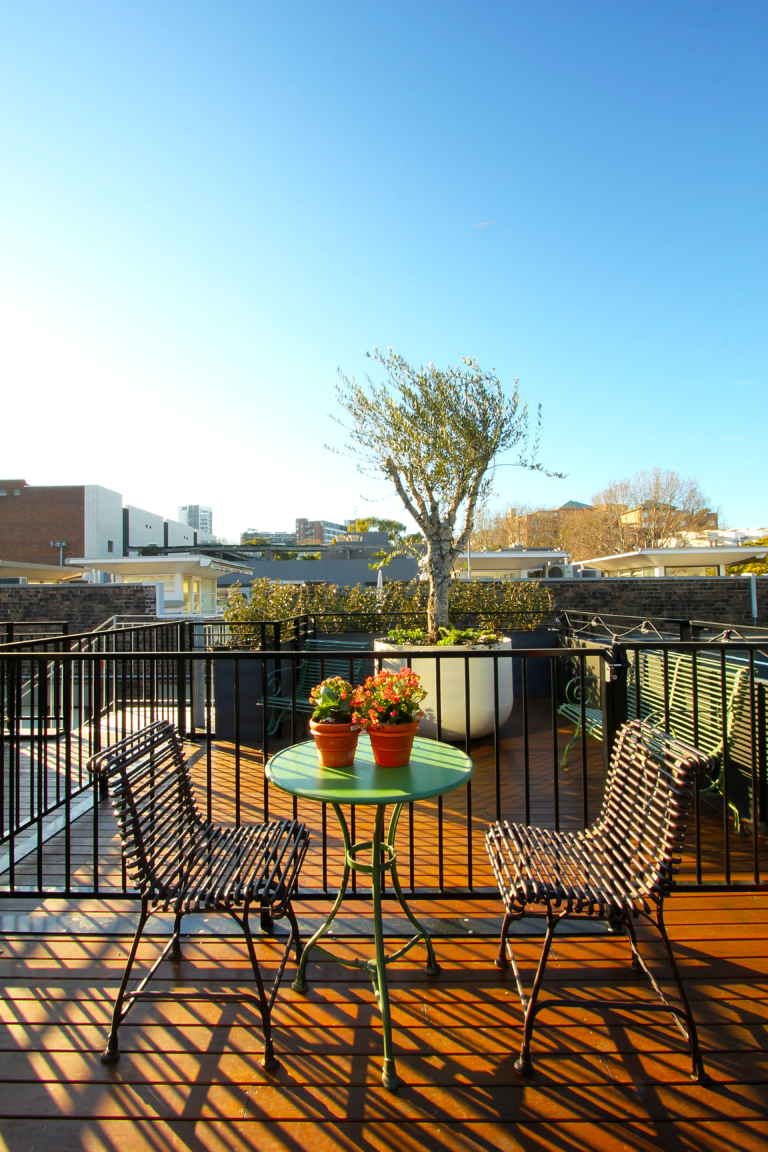 "The aesthetics are about engaging memory – making memory and provoking memory," says Terence. I for one, can't wait to make my own memories there on my next trip back to Sydney. Just, wow!
Photography: Tom Ferguson