Part of a wider 1940s Art Deco home renovation, this Melbourne bathroom received the makeover treatment recently with charming results. "The brief for this bathroom was to have a large walk-in shower, no shower screen, a toilet, industrial style basin with simple subway tiles and a feature floor tile with a touch of vintage," says the home's owner Maj Harris, and I'd say she nailed it!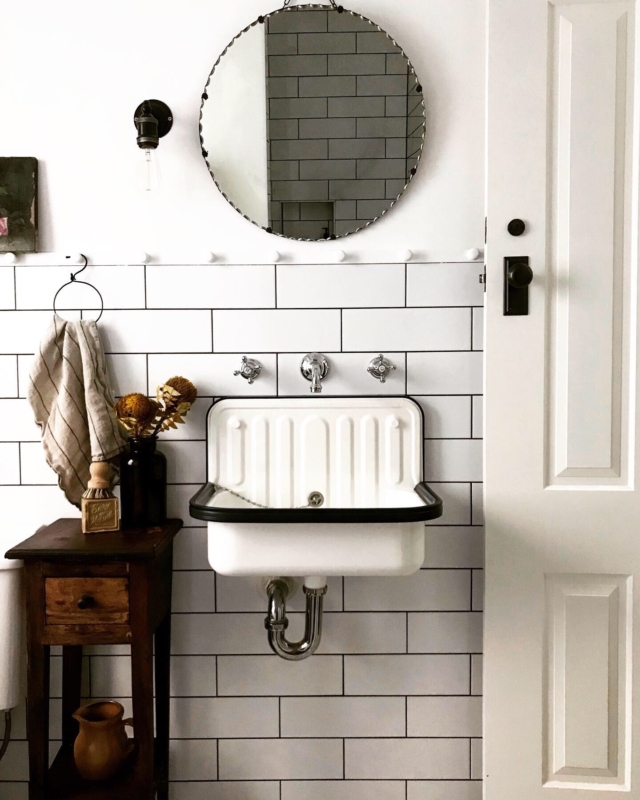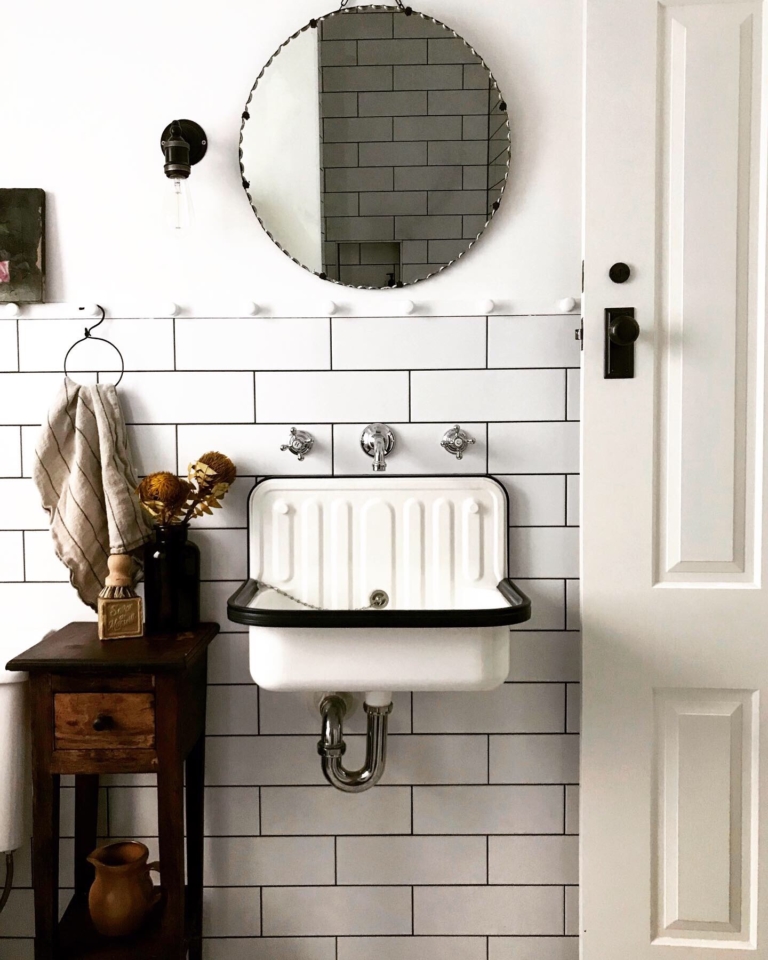 The freestanding second bathroom was part of the original home, but it was originally outside and hadn't been touched since it was built in the 1940's. "The main toilet was original to the house, had an open louvred window and no heating. It was full of asbestos, terrible lino flooring and poor functionality and it was absolutely freezing in the winter months!" says Maj.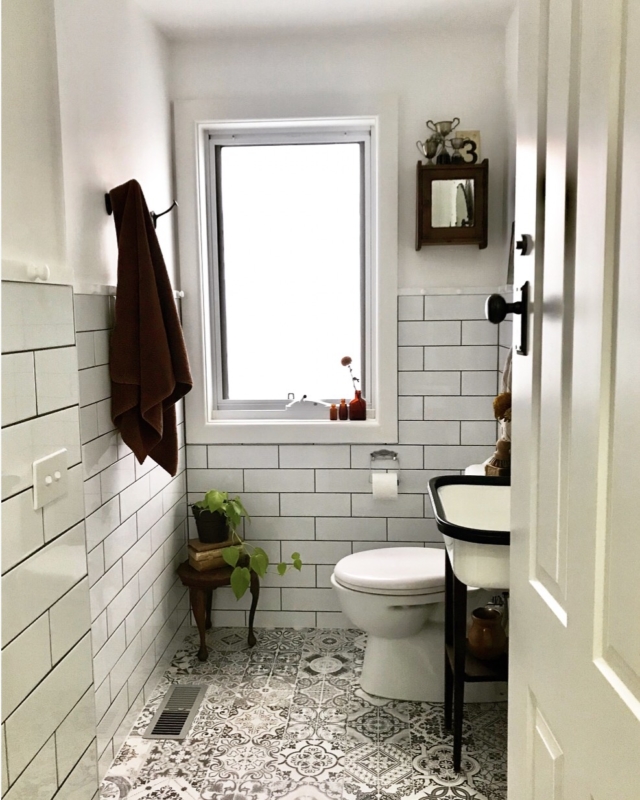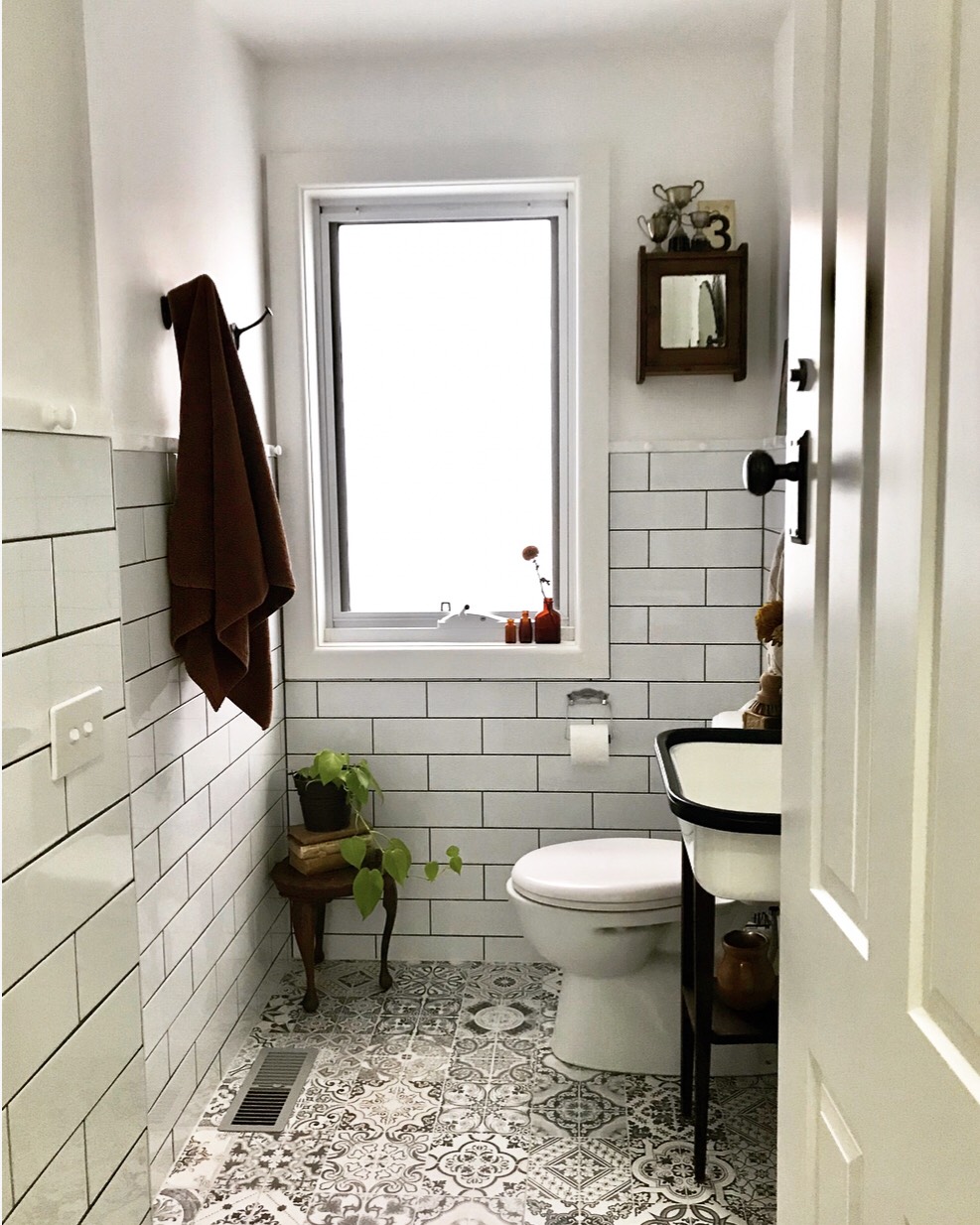 Originally conceived as a second bathing option for Maj and her family, the space has actually become the primary bathroom since the renovation given it is both beautiful and easy to use. "The walk-in shower is an absolute dream! The Mr really thought the water would go everywhere but it doesn't. It's easy to clean, spacious and warm as the floor has ducted heating," says Maj who made the room light and bright by installing surprisingly effective solar-powered lightboxes in the ceiling. "It took me a few months to get used to how bright they make the space – I kept thinking one of the kids had left a light on!" says Maj.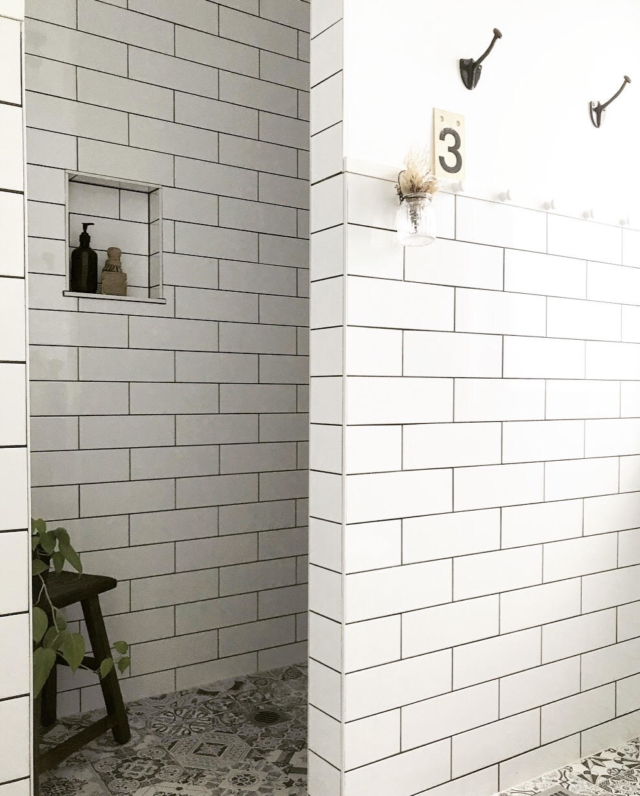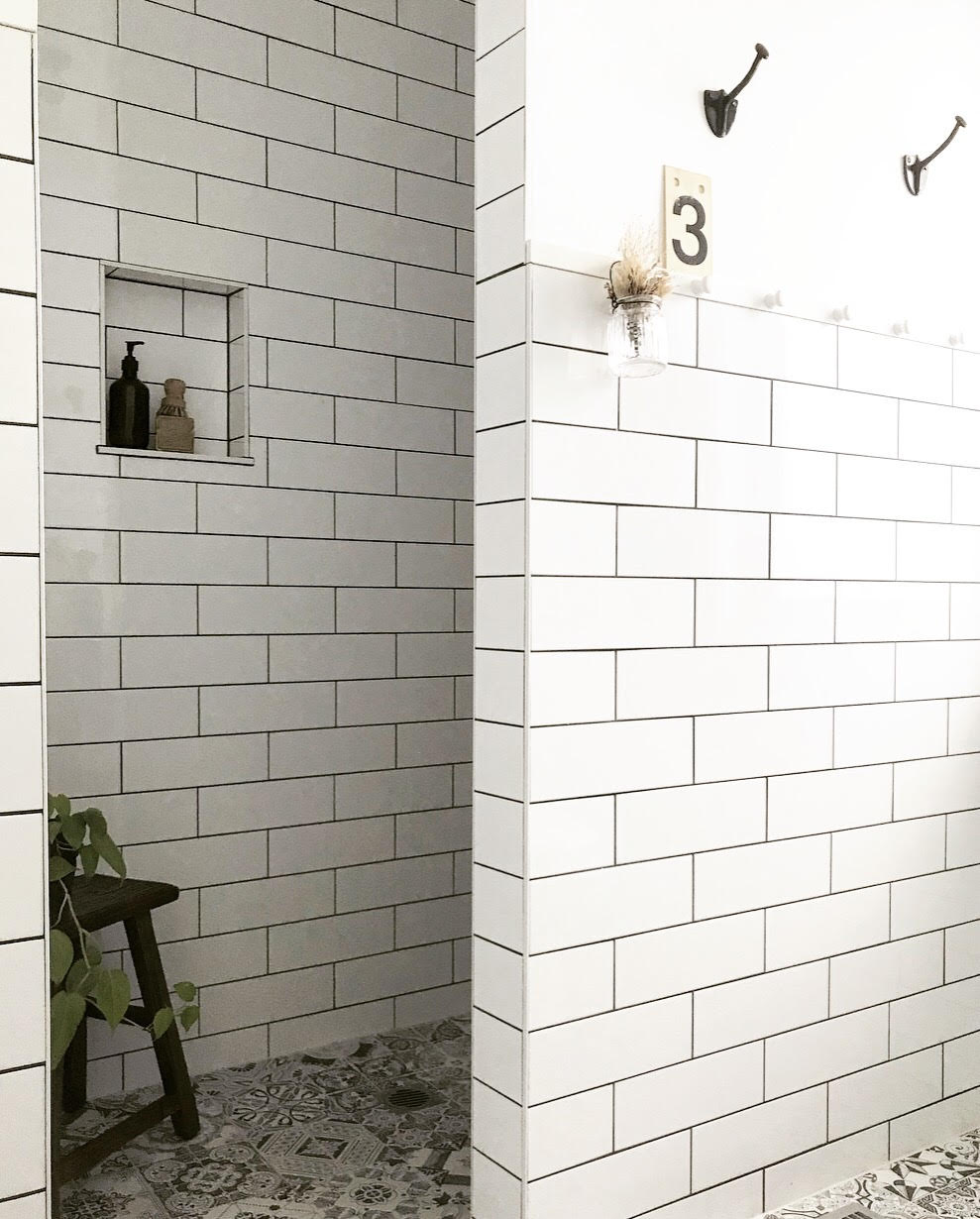 One of the most striking things about the renovation is the aforementioned vintage vibe that was achieved through a serious of fabulous fixtures and fittings. "I purchased all of my fittings, tiles and more before demolition had even started. I like to be organised and I think this is key to renovating. I had been planning this renovation in my head for many years so I had a very set design in my head for how I wanted it to look which helped when buying and sourcing things," says Maj who has generously shared her selections below.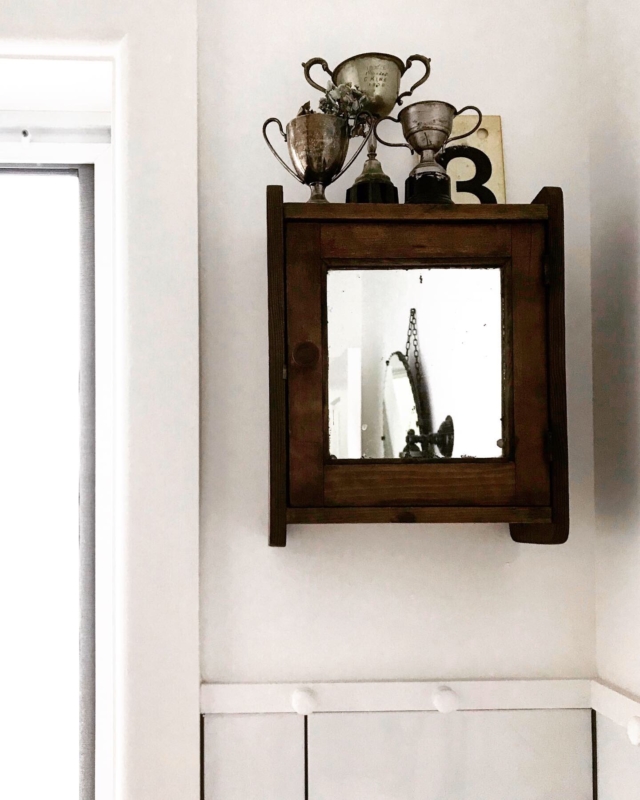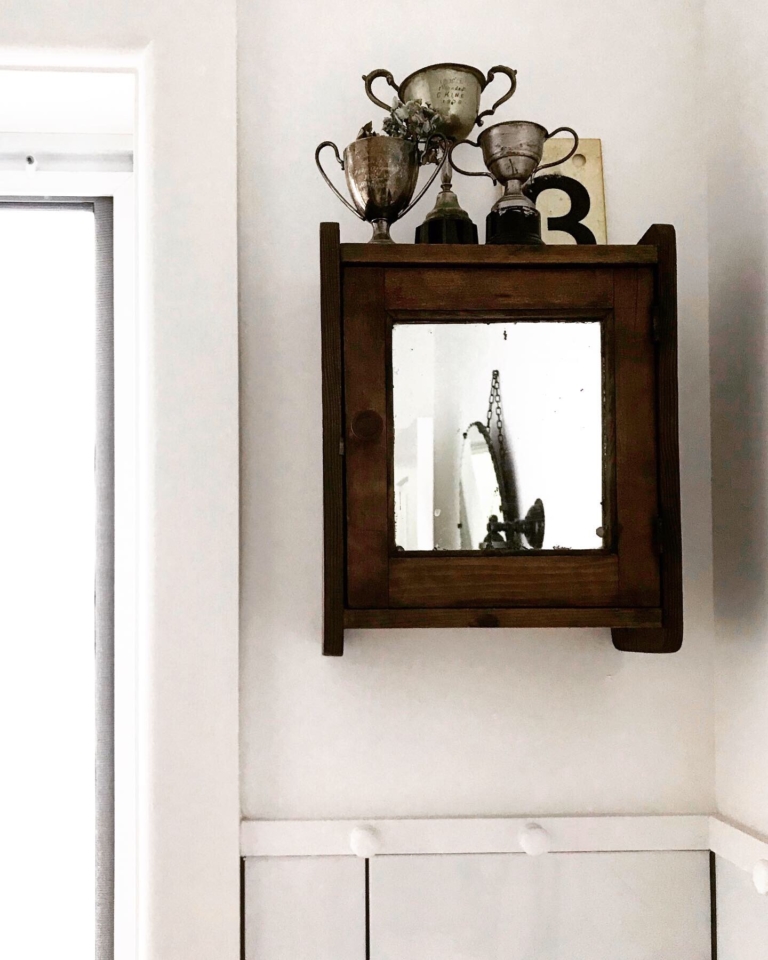 Product list
Tiles (subway and feature floor tile): Buckleys Ceramics in Malvern
Industrial basin: Alape Klassiker enamel basin from Reece Plumbing
Shower and tap fittings, vintage style ceramic toilet and toilet roll holder: Schots Home Emporium
Vintage drawers, amber bottle and trophies: Waverley Antique Bazaar
Vintage mirror: Salvaged Pty. Ltd.
Brown mirrored wall cabinet: Butlers Vintage Depot in Olinda
Black shield hooks and napier hanger (hand towel hanger): Sibella Court, The Society Inc.
Peg rail: "It was built by the Mr and it's one of my favourite features. He's really good at making my ideas a reality," says Maj.
Vintage artwork and stool: Butlers Vintage Dept.
Follow Maj's renovating journey | Bathroom renovation checklist