By Naomi Findlay
When renovating a bathroom, it's easy to fall down the Pinterest rabbit hole and obsess over how it is going to look while forgetting the importance of functionality. A well-planned bathroom renovation will ensure the space is not only enjoyable to use, but that it shouldn't need remodeling for some time. After all, nobody wants to renovate twice!
Usage
It sounds obvious but you should always consider how many people will be using the bathroom and when. For instance, a double sink may be required if the bathroom's users often get ready at the same time each day. You should also consider the age of the users too – if small children will be using it, a bath may be important.
Vanity and basin
Consider the existing vanity and whether you require more bench space. You may also benefit from installing drawers inside the vanity, rather than shelves, to maximise storage and for ease of use. Furthermore, a floating vanity is a great solution for a small space as it will make the bathroom feel more spacious.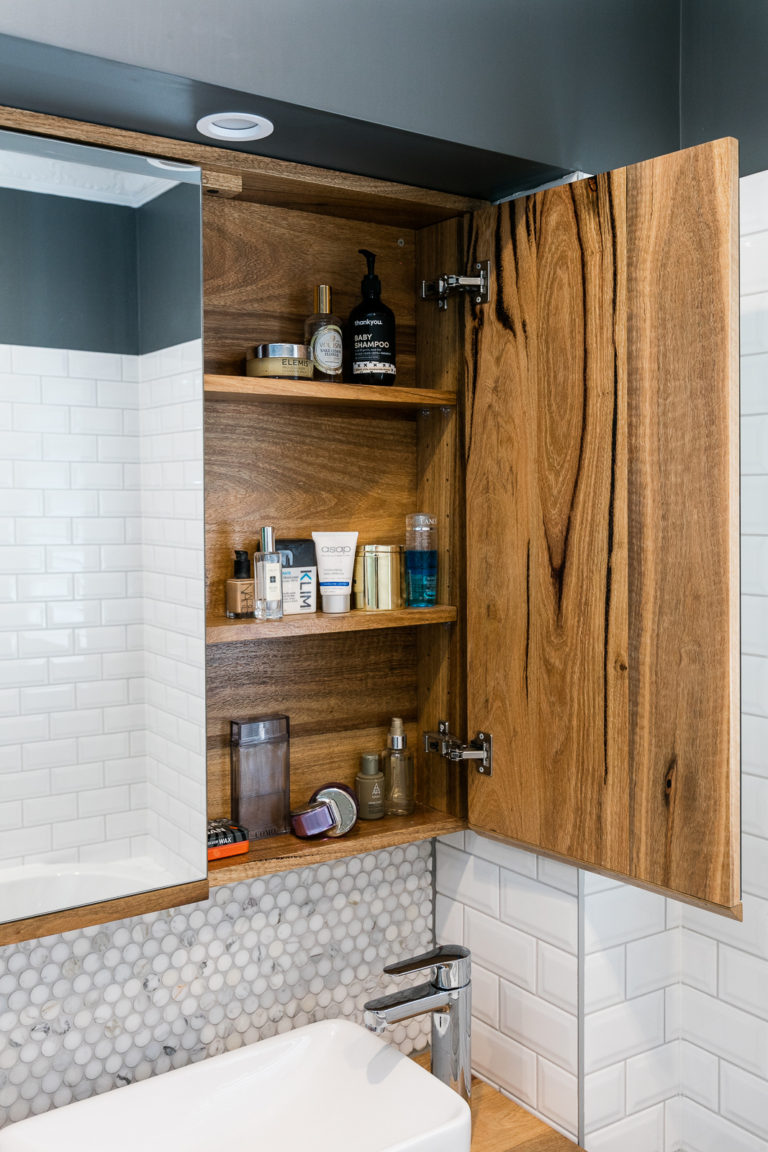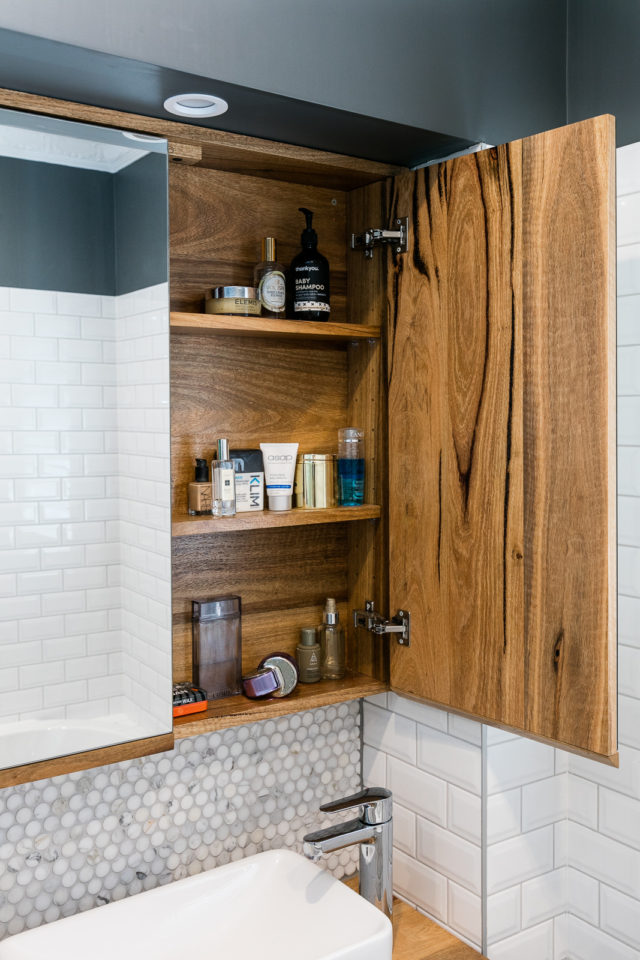 Toilet
The location of the toilet is the first consideration – will it be housed in a separate toilet room or will it be integrated into the one space? And would you rather a wall hung toilet or a more traditional choice? Perhaps you may like the idea of a concealed cistern too? As with the vanity, a floating toilet is a great idea in a small space as it will make the room feel larger.
Bath & shower
You may have the space to fit a bath and shower, you could combine the two, or you may just choose one. And when it comes to the bath, if you are planning on including one, do you want a free-standing tub, and does it need to be able to accommodate two people? Also, do you want a spa bath?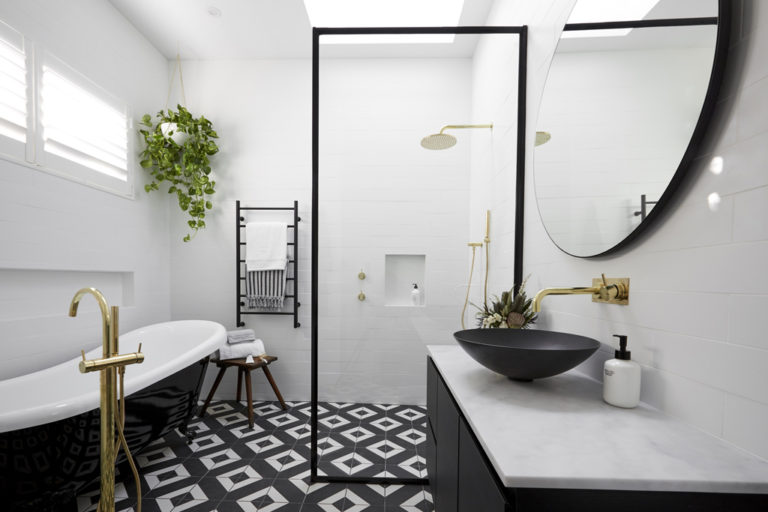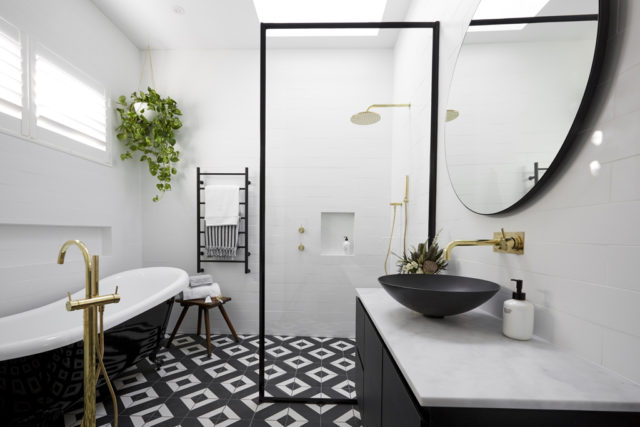 As for the shower, you may prefer a glass shower screen or the more low-maintenance option of a tiled, walk-in design.
Hardware
A bathroom renovation almost always requires that you update its hardware. From new taps and mixers to whether to install a rain shower head or more conventional shower rose, there is plenty to consider on this front. Robe hooks and towel rails are two other essential hardware items.
Storage

As with any room in the house, storage is key. Allow plenty of room to store your toiletries, bathroom scales, a rubbish bin, dirty laundry, a lockable medicine cabinet and a few spare toilet rolls. You may also want some open shelving to display your favourite things. Mirrored shaving cabinets are a great way of incorporating storage above the vanity while maximising storage.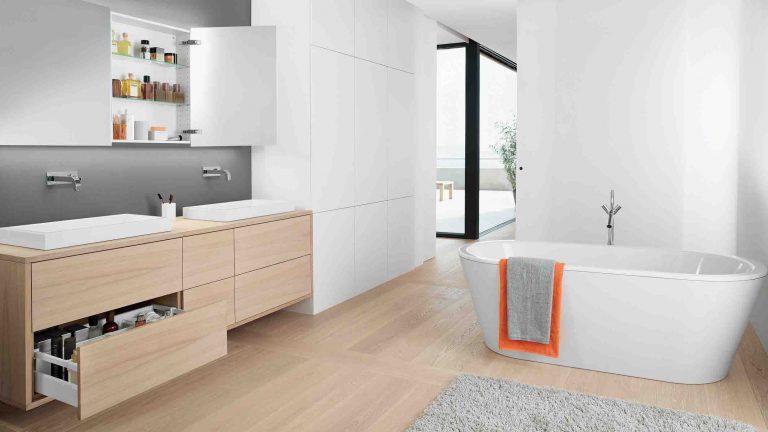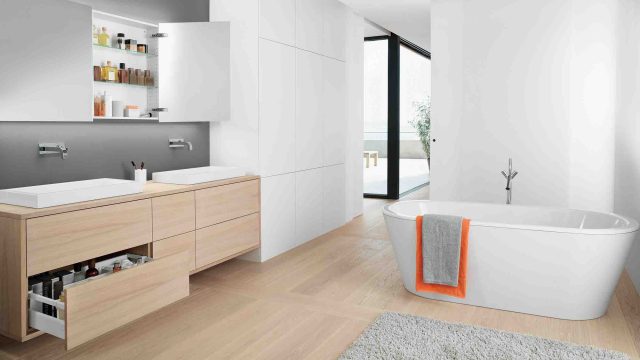 Lighting
Given the bathroom is often used for applying make-up or shaving, great lighting is crucial. Ideally, a bathroom's lighting should be comprised of natural light paired with some clever task lighting (dimmers can be great for creating mood). Skylights are a great idea for an internal bathroom that doesn't have windows but if you do have a window, you'll need to decide whether to install frosted glass or leave it clear to enjoy the view.
Power & heating
You should always include easily accessible power points for the use of shavers and hair dryers. Heat is another key consideration – when installing a new hot water tank, will it be electric or gas and will you have an instant water heater too? You may also want to consider under floor heating and heat lamps if you live in cooler climes.
Ventilation
Ventilation is key in a bathroom given it is such a damp space. Prevent the build-up of mould, and allow your towels to dry, with air vents and extractor fans.
Finishes
As mentioned above, this is often the most enjoyable part of a renovation.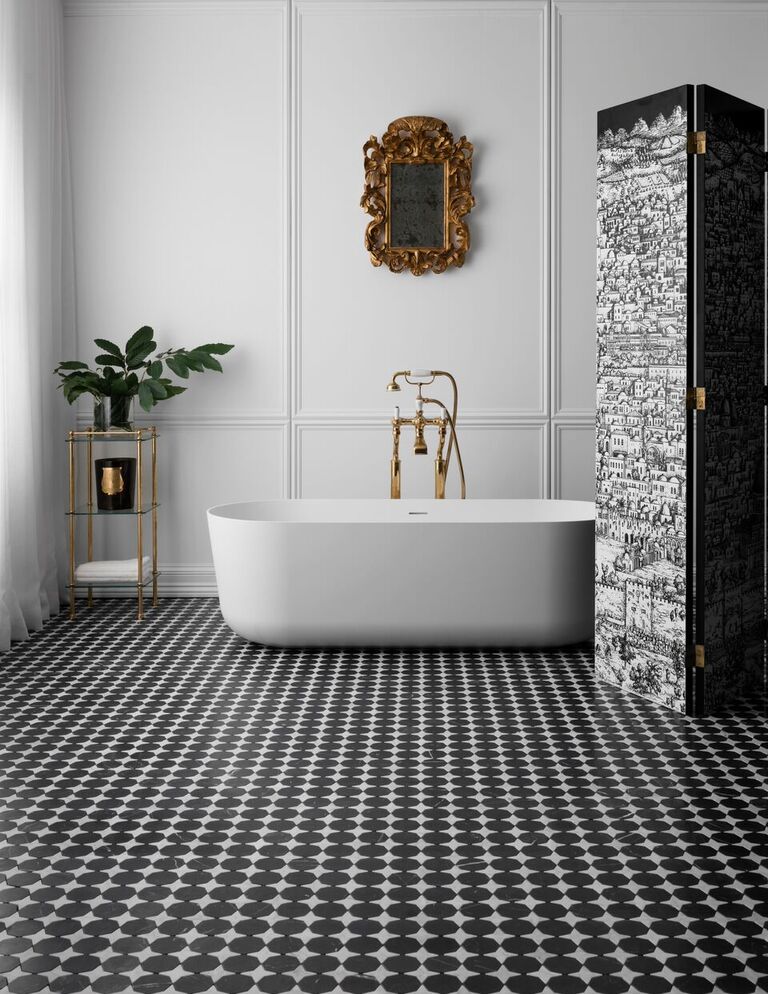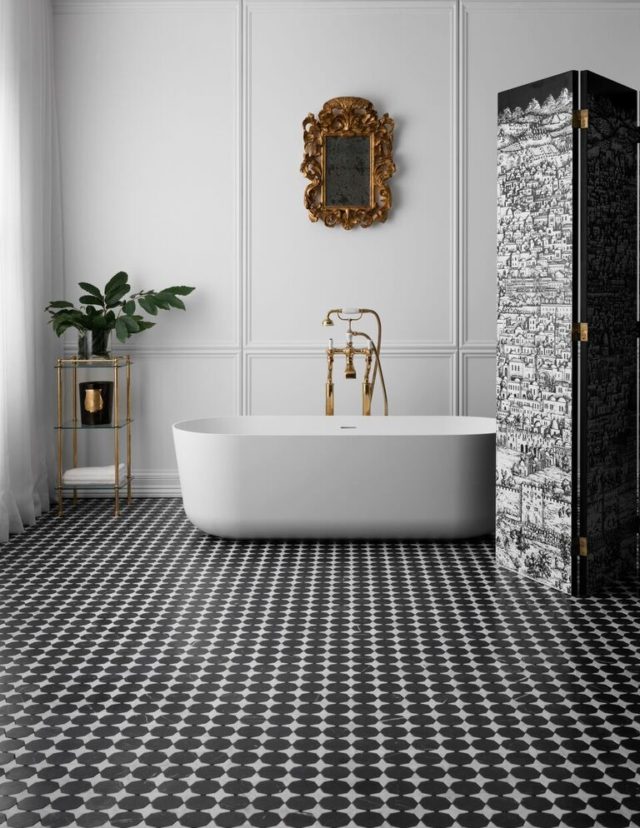 From paint to tiles, tapware and window coverings we're spoilt for choice these days.
–—Australia's rapid renovation expert, Naomi Findlay is an internationally renowned renovator, award-winning property stylist and speaker. She's an industry leader in creating healthy wealthy spaces and creating wealth and profit from renovating property. Learn more about Naomi.