Lovers of classic, Hamptons styling will swoon over the gorgeous home of Colleen McCutcheon, owner of online store Gloria Linen & Home.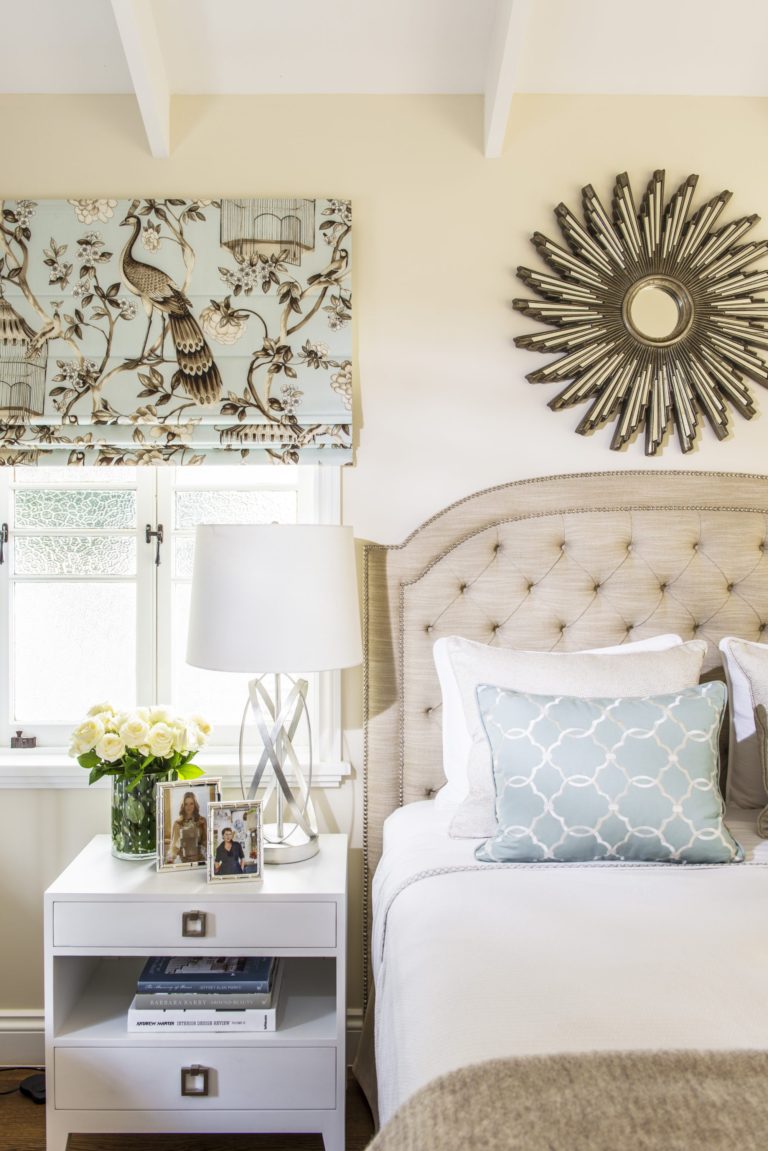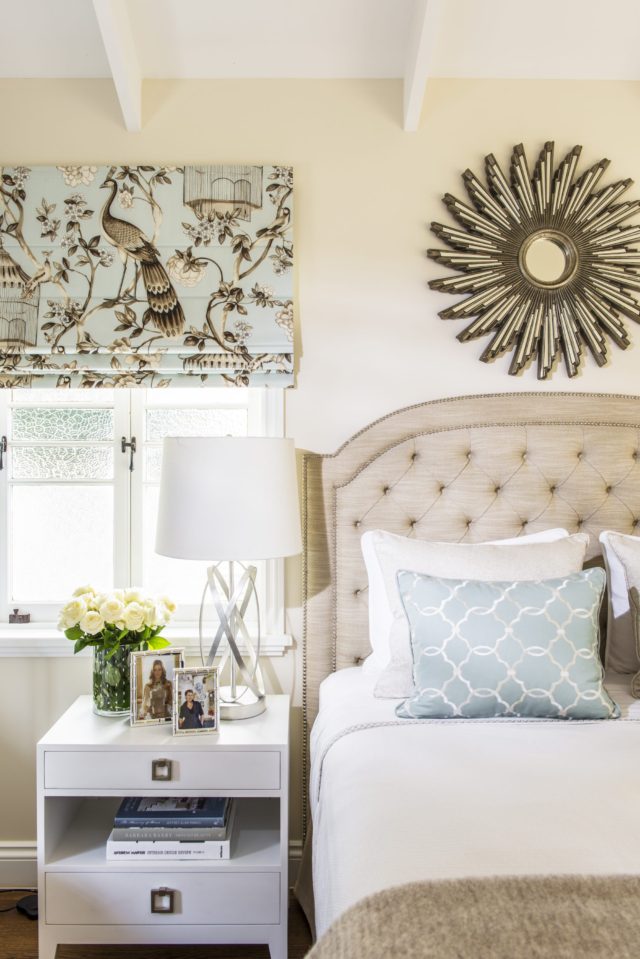 Master bedroom
"I've always been very drawn to a more traditional design style which is a combination of coastal and European. In recent years, the American coastal style of the Hamptons has become very popular here in Australia and I think this is because it translates so well in our climate," says Colleen, a keen renovator and self-described design obsessive.
Overlooking a lake in the lush hinterland of Queensland's Sunshine Coast, Colleen's home was completely overhauled from a dilapidated condition to the splendor we see today.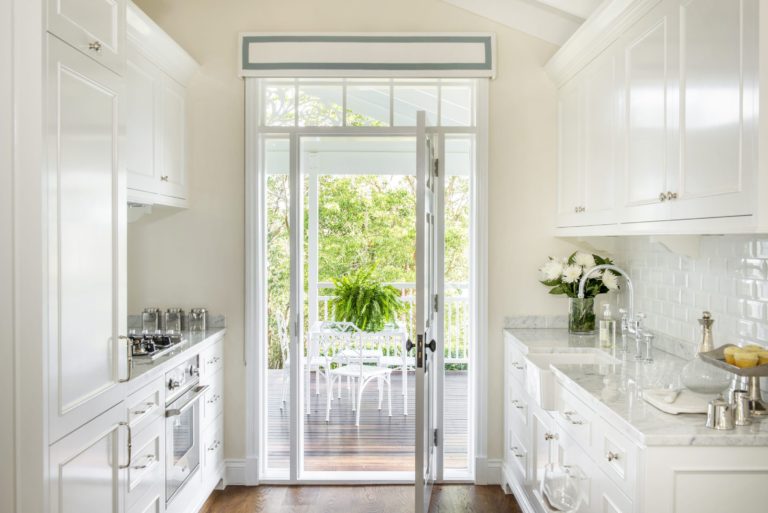 Kitchen
"The house was in a very sad state when I bought it. There were pavers on the kitchen floor and the internal walls didn't even reach the ceiling! The original floor plan was pokey and there was very little natural light," says Colleen who set about gutting the interior down to the slab while preserving the original casement windows and exposed ceiling beams.
"My first priority was to add a new deck to create an outdoor living space that captured the panoramic hinterland view. I also added a sandstone patio to the rear of the house, renovated the exterior with smooth render and installed new roof sheeting," says Colleen.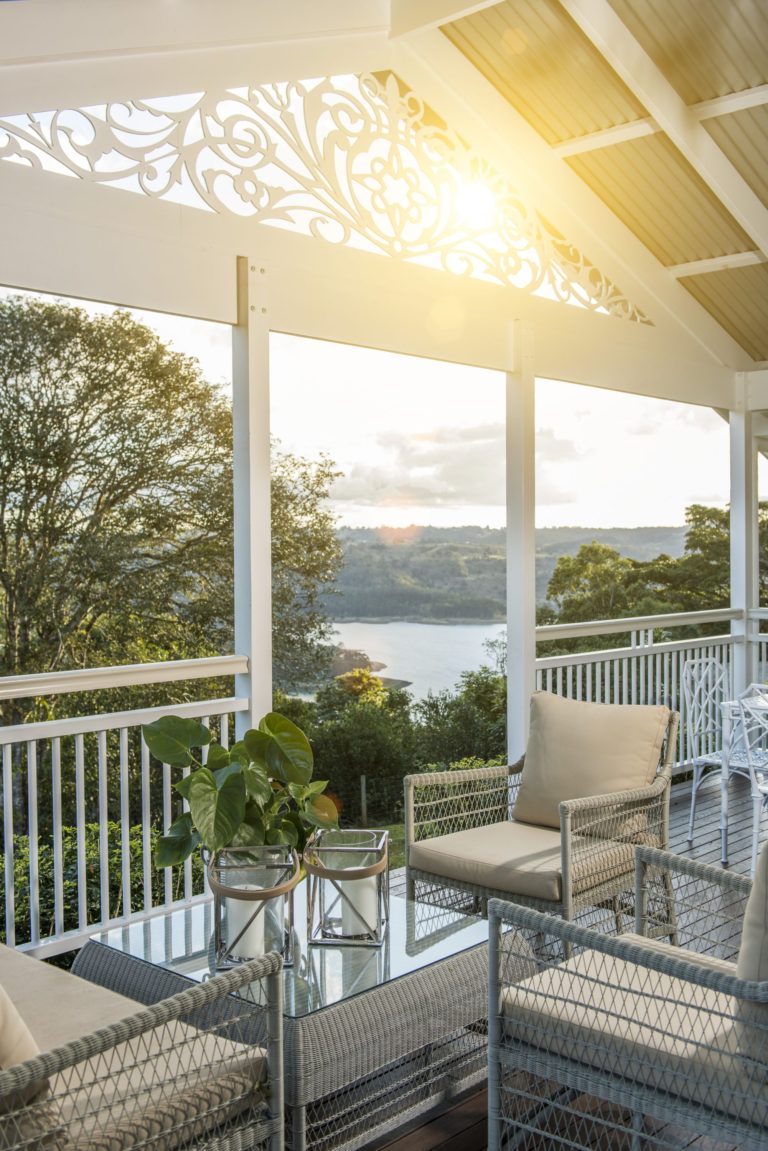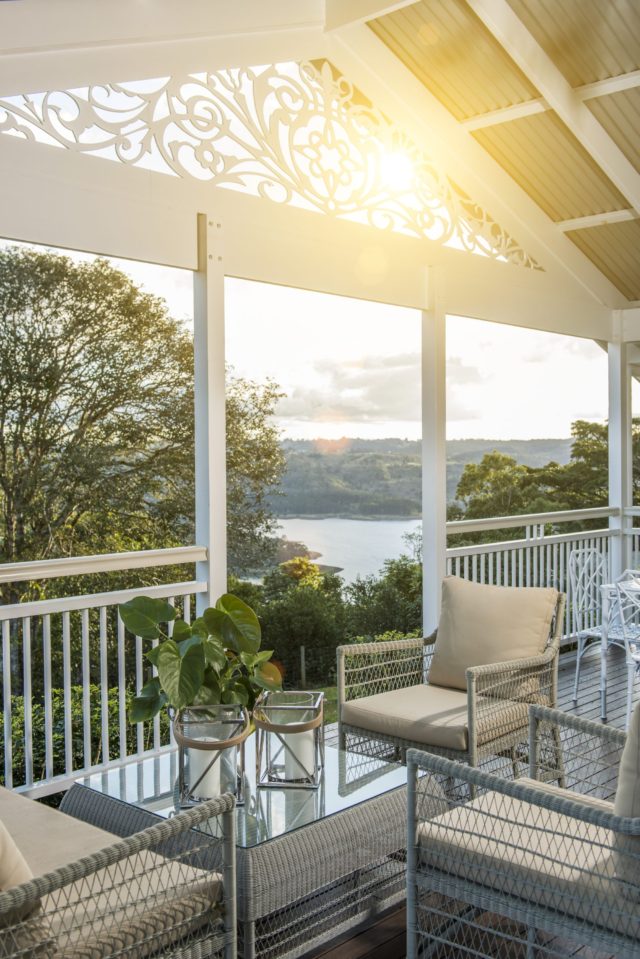 The deck

As for the finishing touches, Colleen worked with her friend Leigh Boswell of Highgate House to design the interiors. "I had a very clear idea of the look I wanted – soft, serene and very feminine," says Colleen who sourced some of the furniture and lighting from America and had custom made banquette seating installed in the dining room.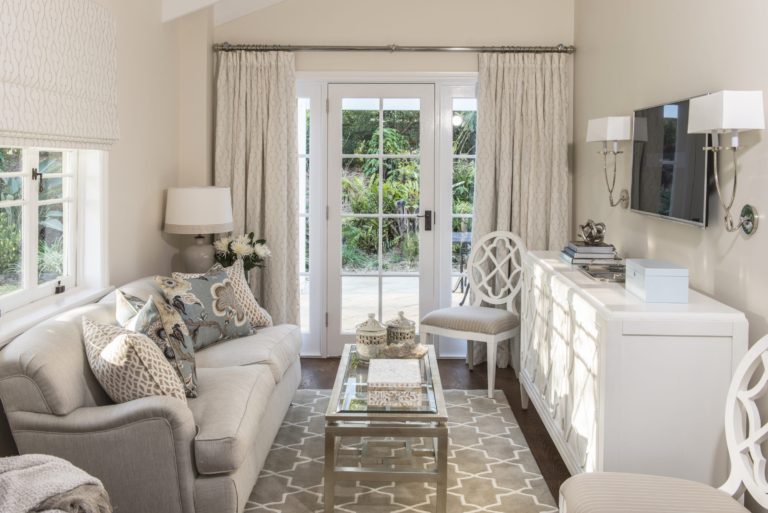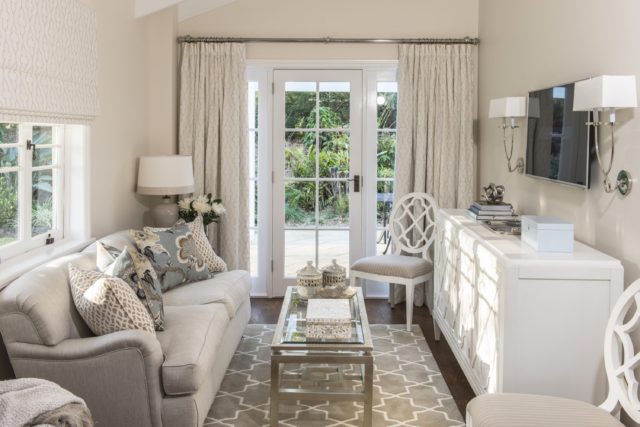 The lounge room
"The gorgeous roman blind fabric in the bedroom is from Schumacher. We wanted to make this the focal point of the room, so all other fabrics and finishes stayed neutral," says Colleen who's frustration with the local homewares scene inspired the creation of her online store Gloria Linen and Home, launched in 2015.
"I found it endlessly frustrating that so much of what we see in homewares in Australia seems to be largely the same. As soon as something becomes a trend, it instantly loses appeal for me as I have an aversion to mass production of any kind," says Colleen who makes sure to stock timeless pieces that have a classic, stylish pedigree.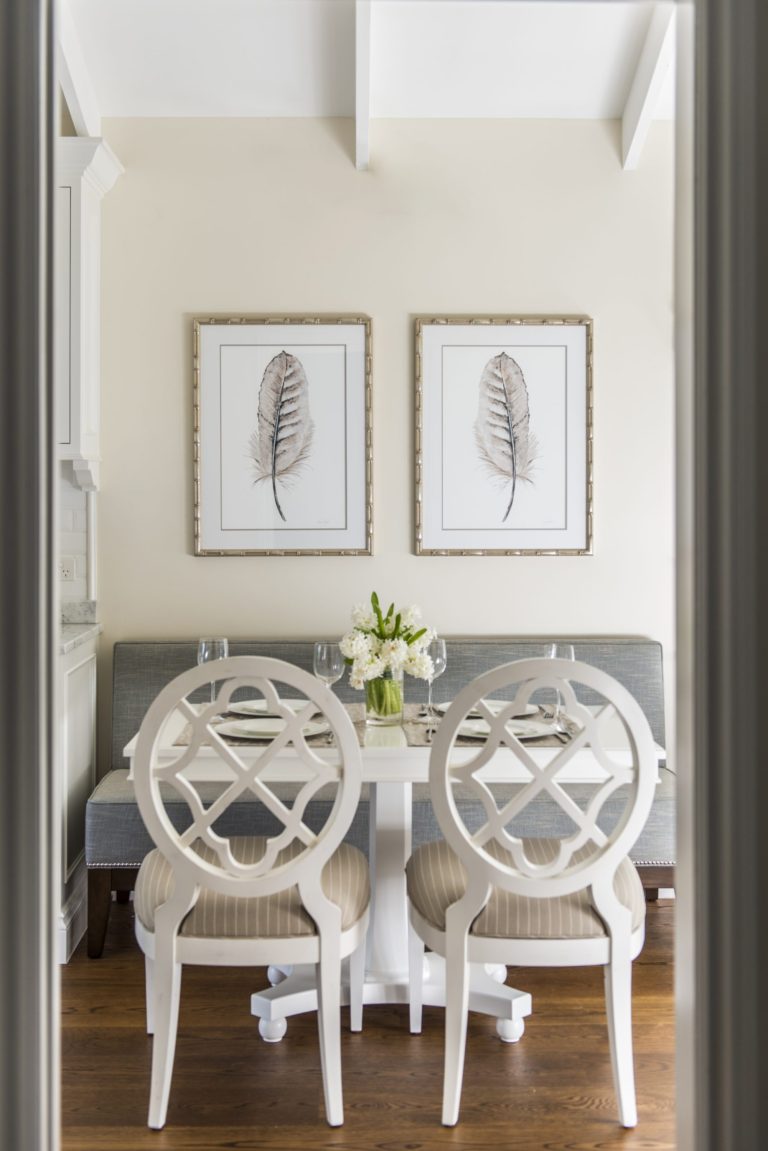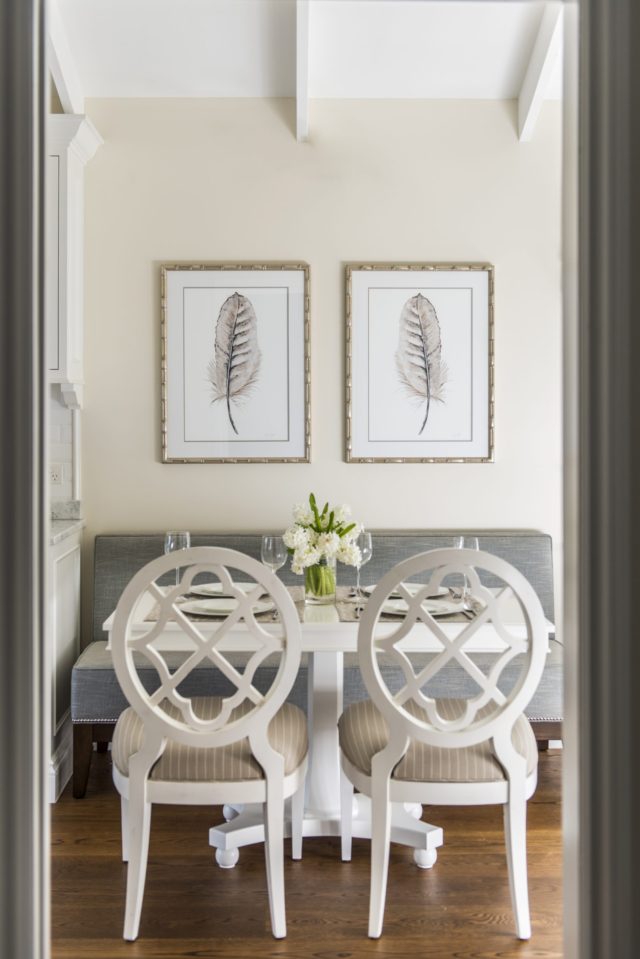 Dining room with banquette seating
"Artisanal, unique and timeless pieces that are beautifully crafted never lose their lustre and transcend passing fads," says Colleen who sources her wares from across the world – French table cloths and glassware, bed and bath linens from Portugal and hand-crafted pieces from India round out the gorgeous range.
Shop here.