Perched on top of a hill in Victoria's Portsea, this striking, single level minimalist family home makes a dramatic statement. A large rectangular design, the home is notable for its ample glazing (that affords a unique transparency and beautiful ocean views from every room), a six-metre cantilever on one end and the way in which the structure appears to be floating.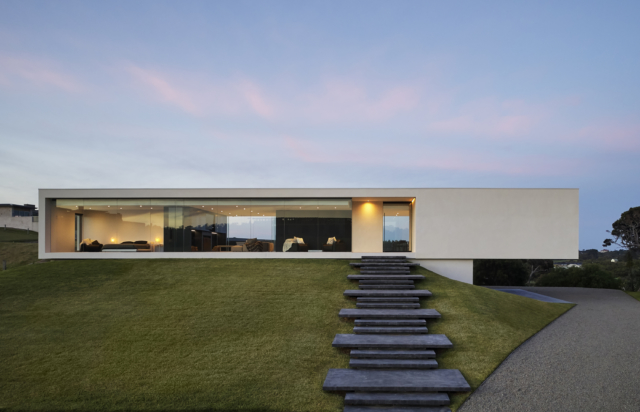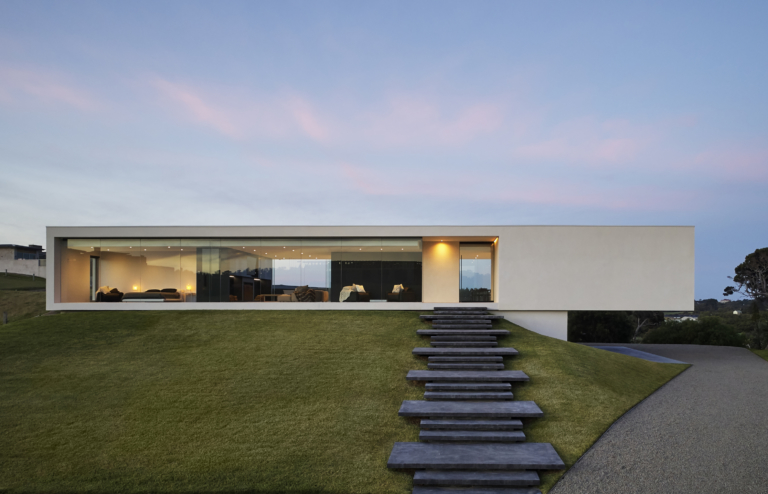 Comprised of a rectangular box that is 30 metres long and 11 metres wide, the home's hilltop location makes for an interesting arrival – cars must navigate through surrounding parkland and a pear tree-lined driveway before walking up a series of large concrete steps to the front door. "We really took advantage of the unique location and typology of the site to truly appreciate the surrounds. There is a beautiful sense of transparency in the building where you can look through either side of the home and absorb the views," says FGR Architects director Feras Raffoul.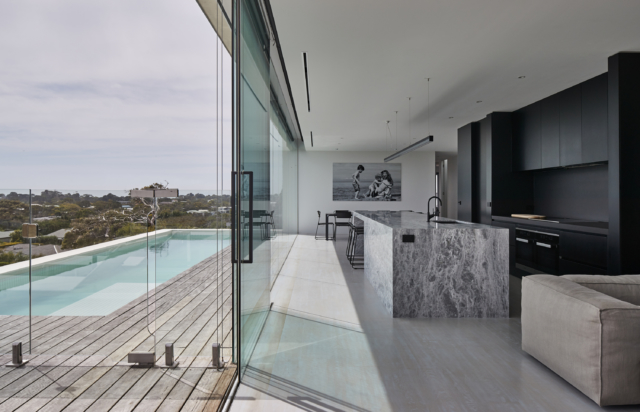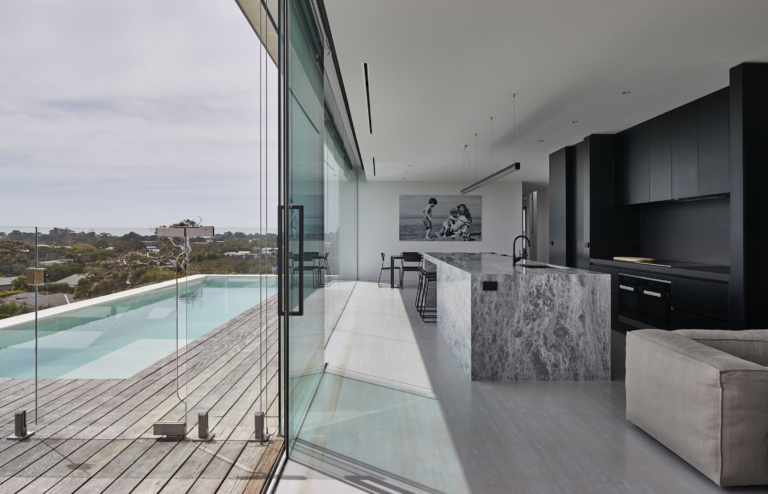 "One of the homes most unique features is the transparency through the central part of the building.  Usually the core of the home is the solid part but it is in reverse with this design," says Feras. The slender roof profile is another interesting feature – it matches the thickness of the floor below which gives the home the clean box-like feel.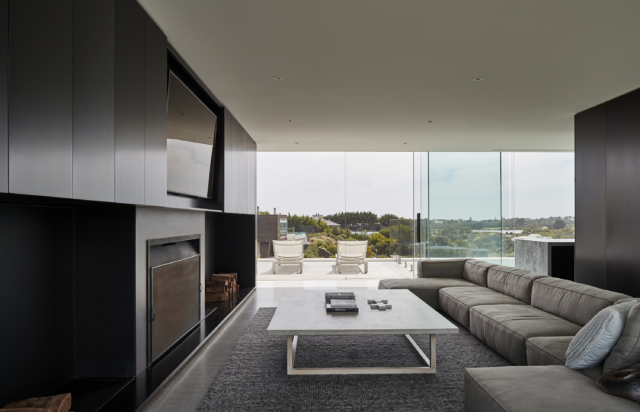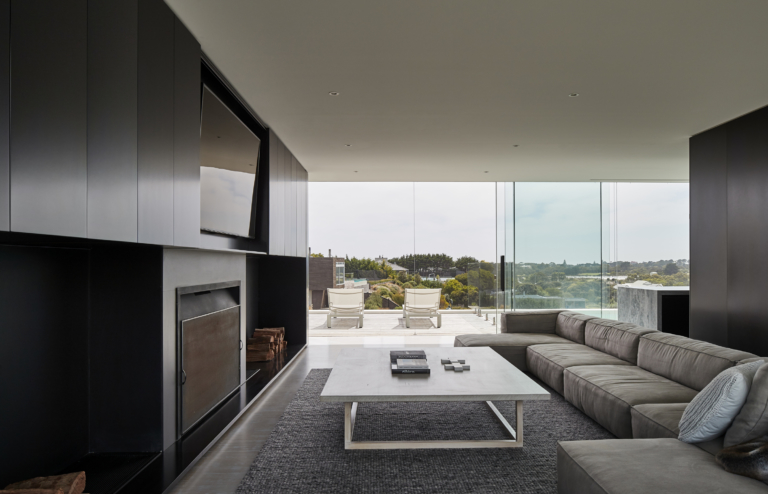 And while the design maximises the views of Portsea beach and the surrounding parklands, the home is private too – a chief concern for the owners. "This home was designed to be appreciated all year round. There is a simple timelessness to the design of the home. The family are able to look out and see the world but remain in privacy from onlookers," says Feras.
With three bedrooms and two bathrooms housed in one half and a living area in the other, the interior colour palette is intentionally neutral – light flooring and dark joinery feature throughout. "A deliberate decision was made to use minimalist interior materials as to not take away from the views, which each room is strategically positioned to capture," says Feras. The bathrooms were designed to create an illusion of showering outside and large skylights ensure they are light-filled.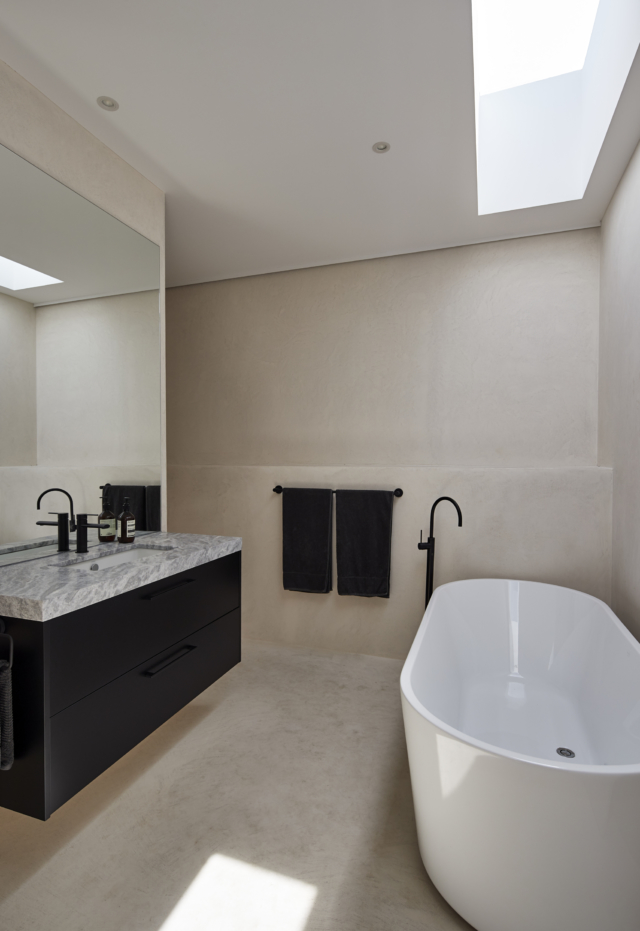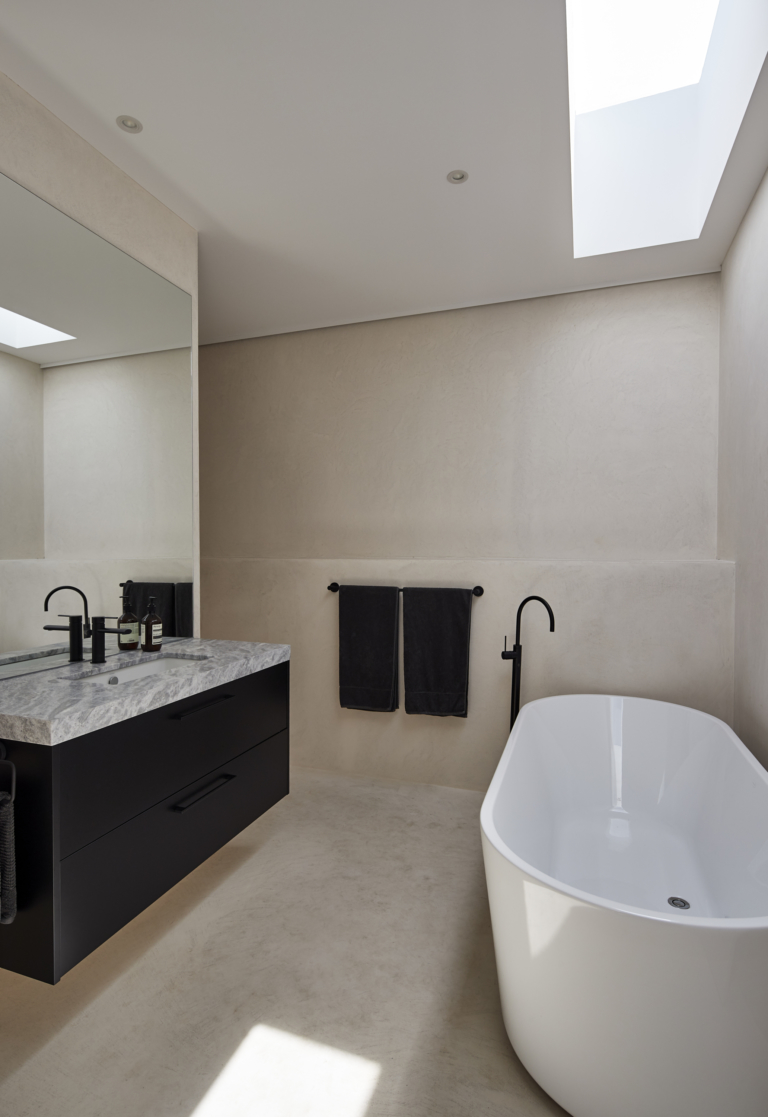 The gorgeous kitchen features a five-metre-long limestone island bench and the view is the star again – the space looks onto the swimming pool and beach through large sheets of frameless glass.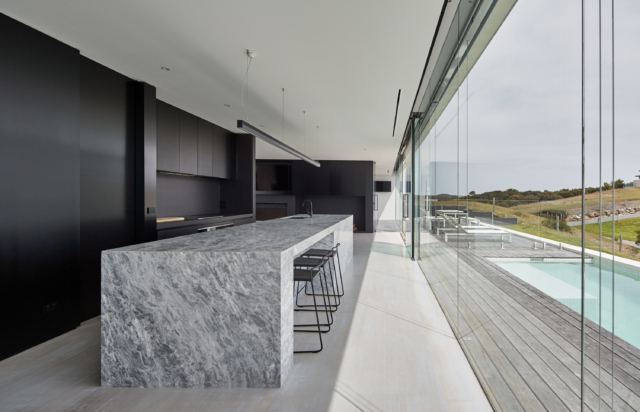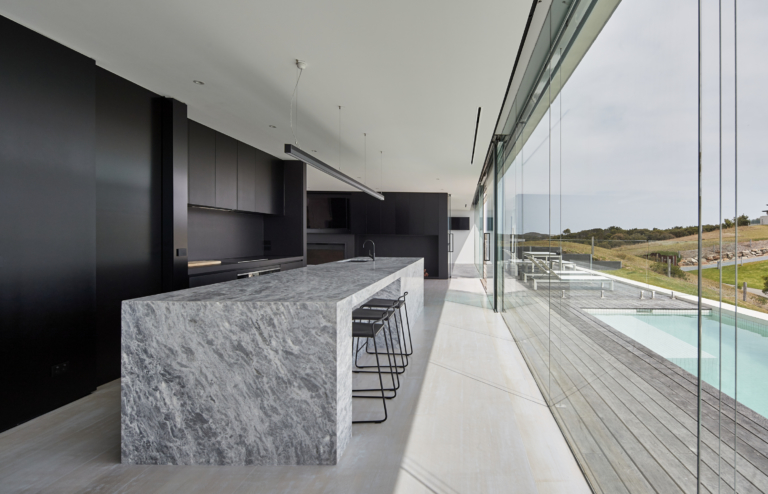 The unique cantilever was the most challenging part of the design. "Creating a six-metre cantilever with minimal backspace goes against engineering recommendations which require a 2/3 back span and 1/3 cantilever. We designed it with a 1/3 back span and 2/3 cantilever. The idea was to reverse the architectural language by having the glassed component of the building sitting on the land and the solid component cantilevering out from the earth to provide cover for the cars. It raises the question of what is holding it up," says Feras.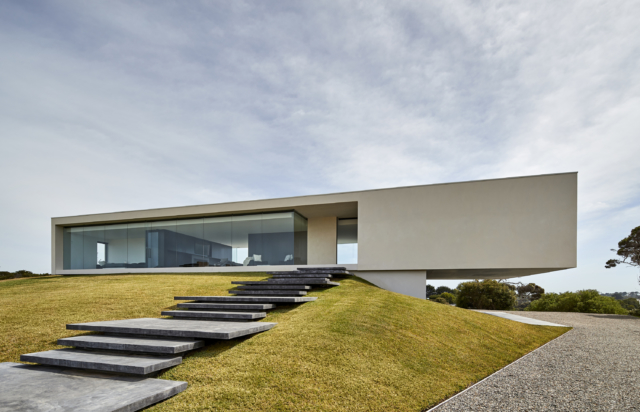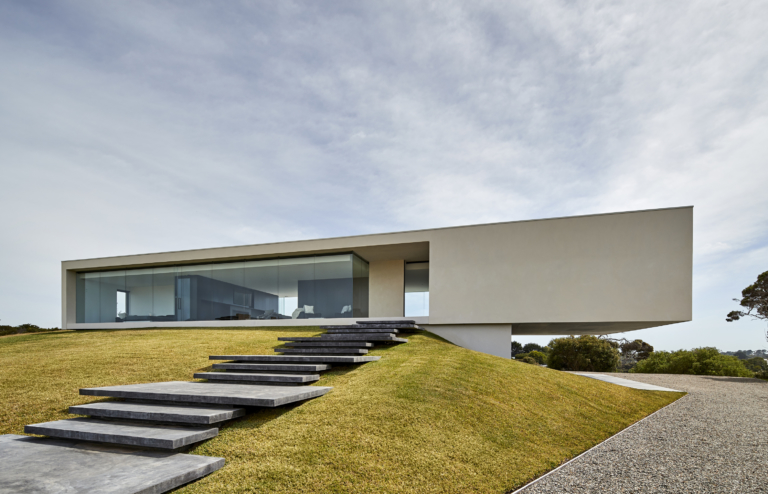 Photography: Peter Bennetts