Located in the Sydney suburb of Gymea, this home was originally built in 1964 but when the last surviving original owner passed away, rather than put the home on the market, one of his children decided to buy it and give it a new lease of life.
After growing up in the house, Chris Romao moved closer to the city for many years but had always reminisced about returning to Sydney's southern suburbs. "We decided to make a huge move from our busy inner-west life to create our dream home and enjoy the Shire life,'" says Chris' wife Yolanda, who engaged interior design Vivian Panagos to refresh the home's key spaces; the kitchen, laundry, main bathroom and master bedroom.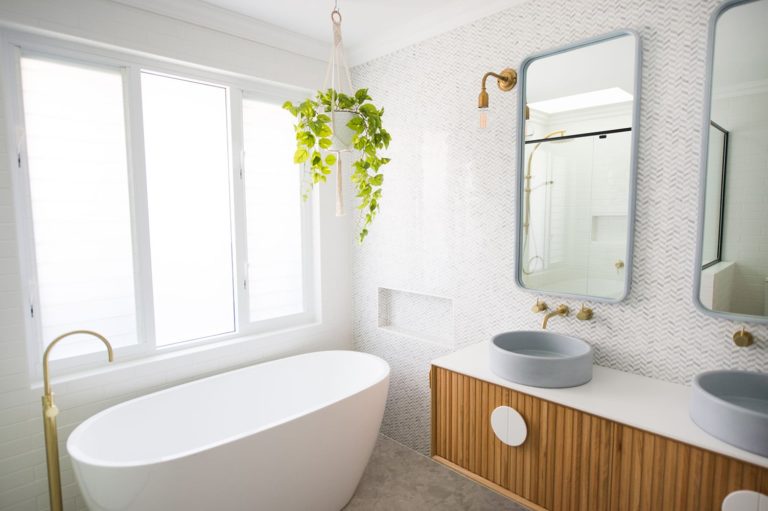 "It was really important to Chris to create something really special within these walls, to honour his beloved mum. Chris knows she would be so proud of what we have created and that we now get to enjoy the home for many more years," says Yolanda.
And while Yolanda gave Vivian a 'Hamptons glam' design brief, the designer brought her own creative ideas to the project, the most interesting of which Vivian calls a 'thin black line feature.' "It is seen in the kitchen cabinetry handles, the black double French doors, thin black kitchen cabinet, thin black shower frame in the bathroom and ensuite, and a delicate thin black rattan bedhead in the master bedroom," says Vivian.
Master bedroom & ensuite
A gorgeous space, the master bedroom makeover included a custom rattan bedhead and House of Heras Australiana themed wallpaper. "The wallpaper provides a connection with the leafy trees viewable beyond the large bedroom window," says Vivian who softened the space with layers of pure linen, velvet and blush pink lamps.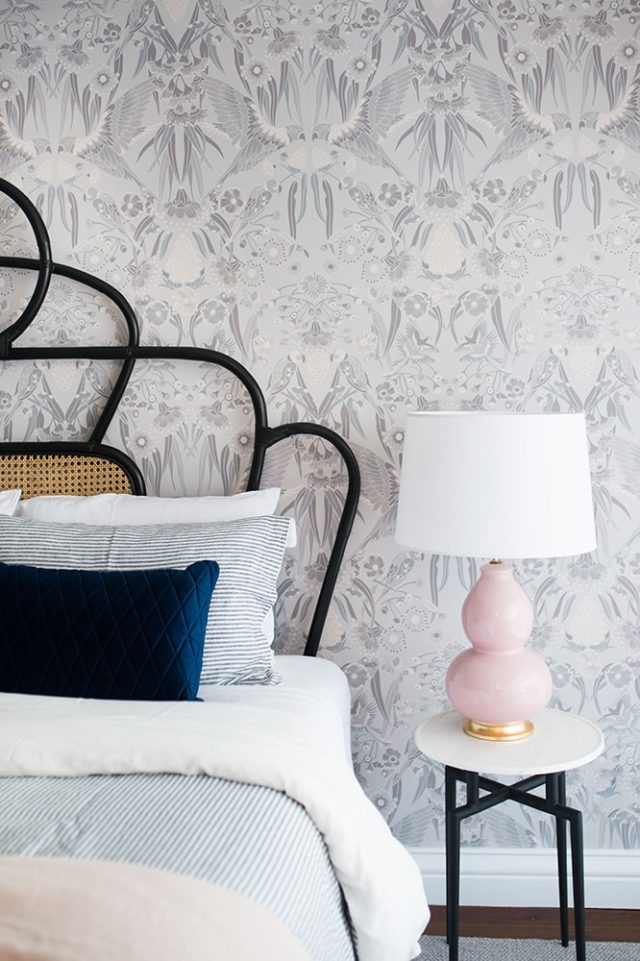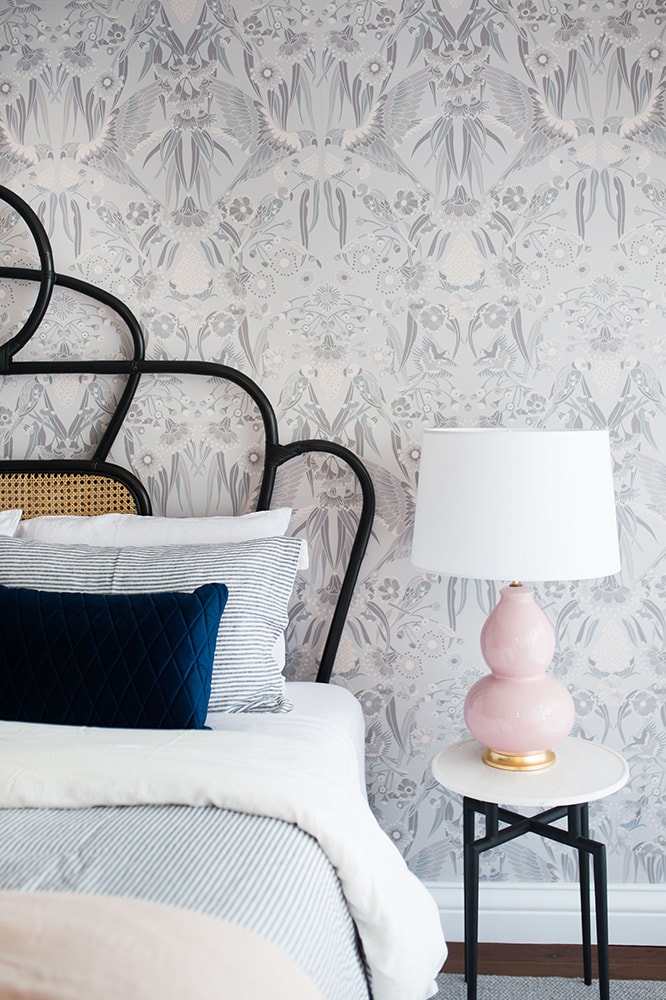 The nearby ensuite, accessible via a sliding barn door, houses a statement navy vanity with marble top. A bespoke bone inlay mirror hangs above it – a detail not lost on Yolanda. "In every room Vivian has brought in what I like to call little treasures. Everything was chosen with such thoughtfulness for us. For example, every time I use the ensuite, I feel happy that the mirror hanging in there was handmade in India," says Yolanda.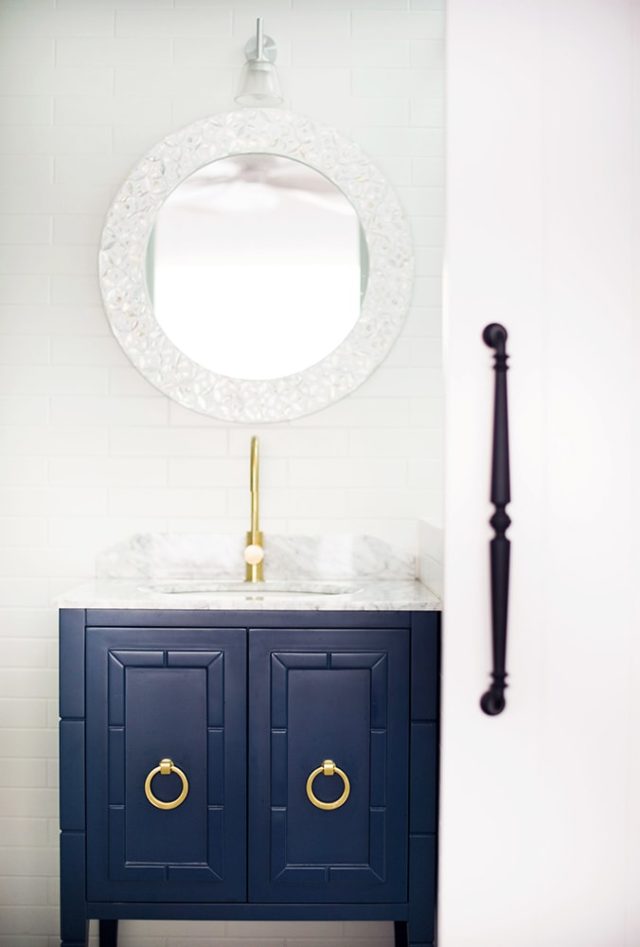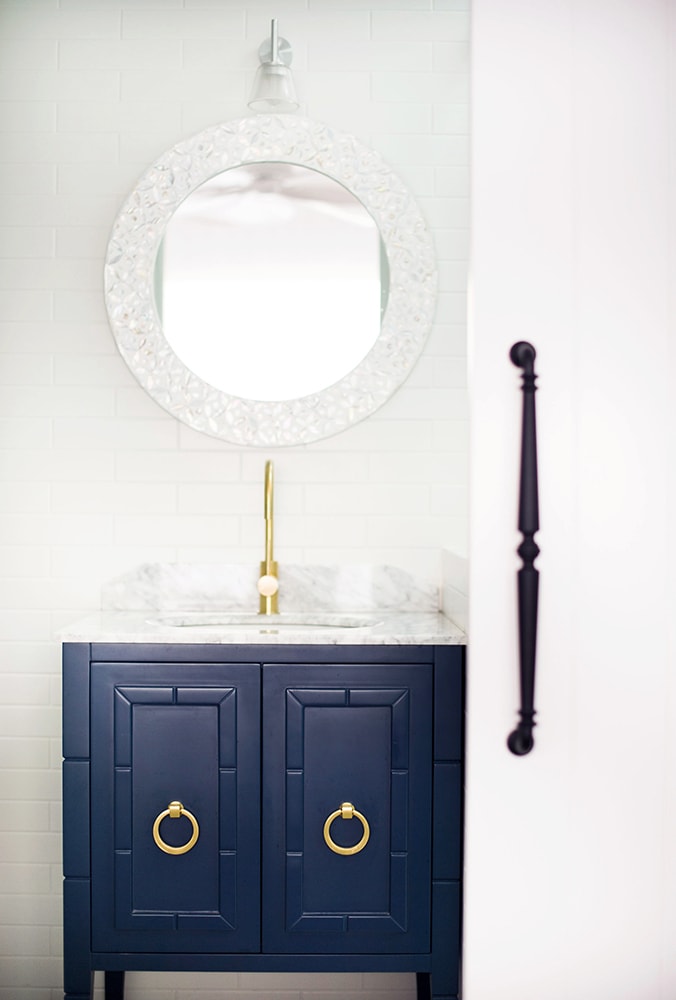 Main bathroom

A textured and inviting space, Vivian's design work continued in the main bathroom which is flooded with natural light courtesy of the large window over the freestanding bath and a skylight in the shower space.
The wall is lined with herringbone marble tiles on which large concrete double mirrors hang – round concrete sinks sit atop the oak vanity that features vertical timber detailing and statement round handles.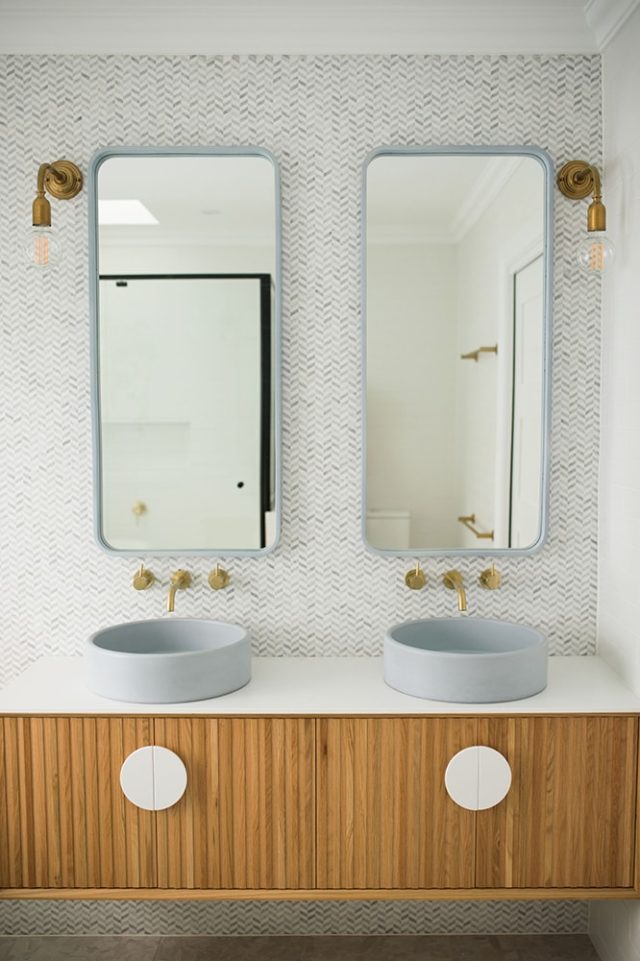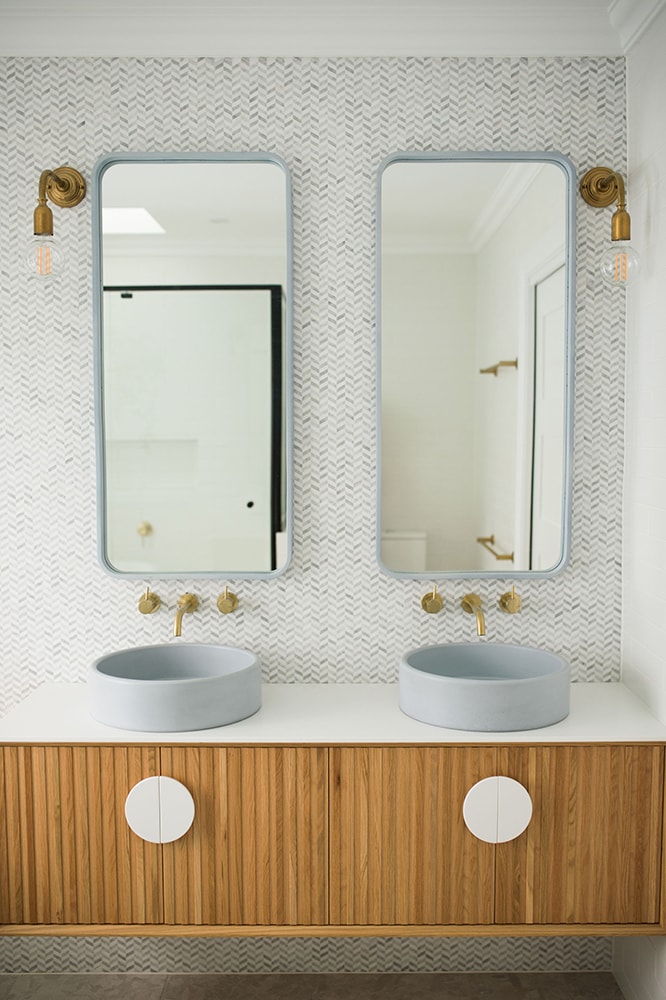 "Spacious room for a freestanding bath and a large shower was created by stealing space from a bedroom and it transformed what once was a small dark bathroom into a luxurious space," says Vivian.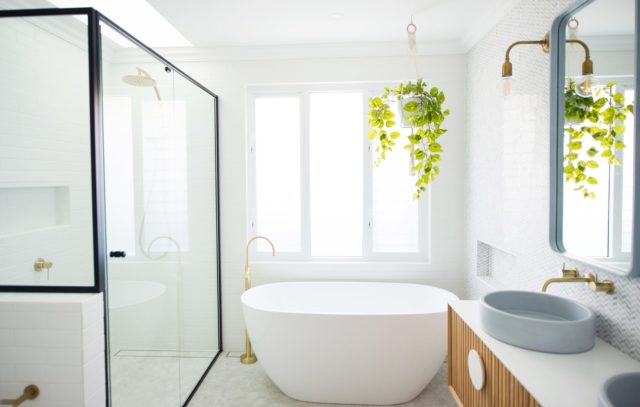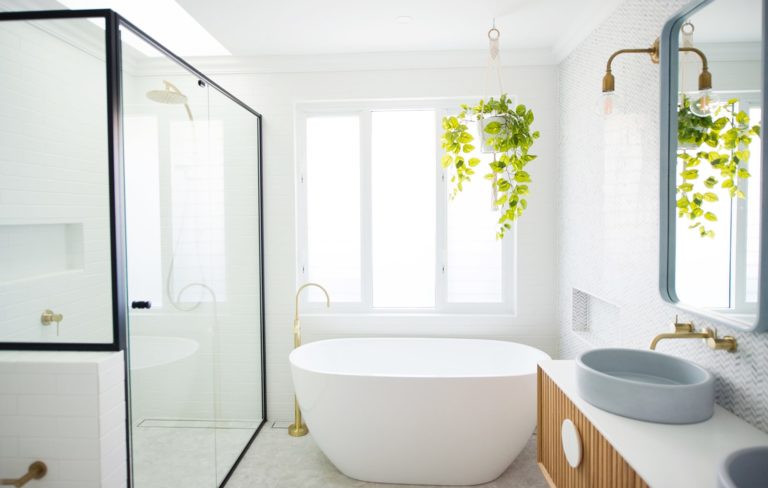 Kitchen and laundry
Chris and Yolanda's favourite part of the renovation, Vivian completely redesigned the existing kitchen and added a laundry/butler's pantry while she was at it. "It truly is the heart of the home. It was a unique space, given it's in the middle of the house, and it took a lot of planning. We feel it's absolutely perfect in look and feel and flow to the rest of the house now," says Yolanda.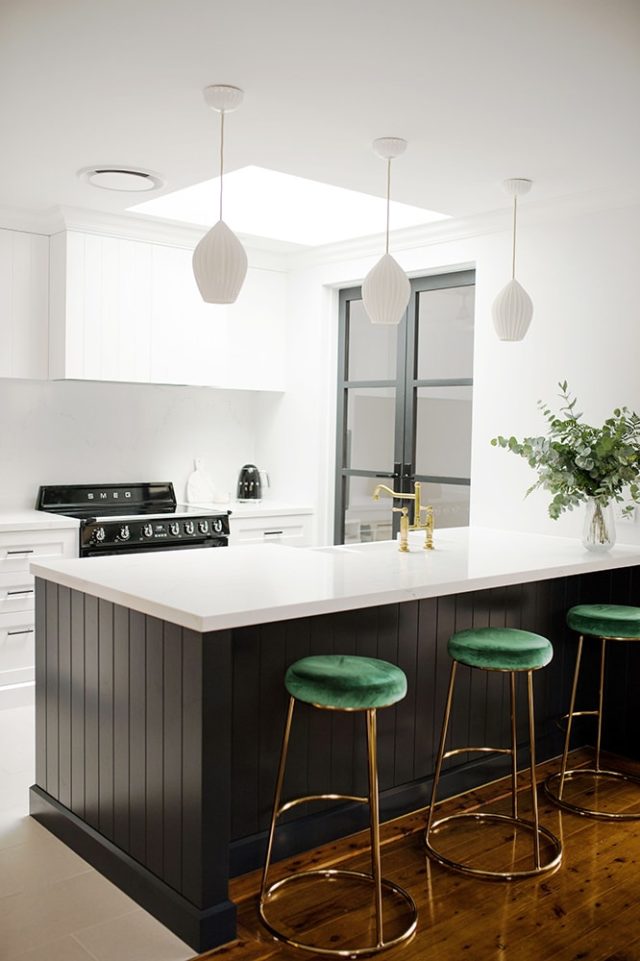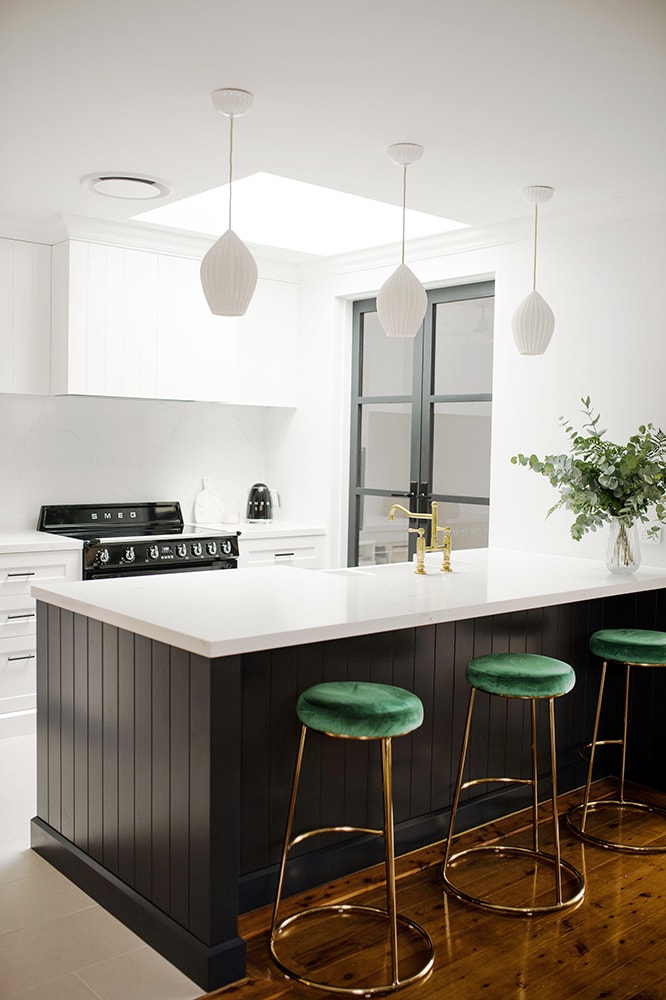 The laundry and pantry are tucked away behind the kitchen but each of the spaces feature similar cabinetry and hardware, raw brass tapware and large farmhouse sinks. "The owners had the clever idea to install skylights in both of these spaces and it is just glorious to stand in them when the sun shines," says Vivian. Green velvet and brass stools provide a pop of colour at the kitchen island bench.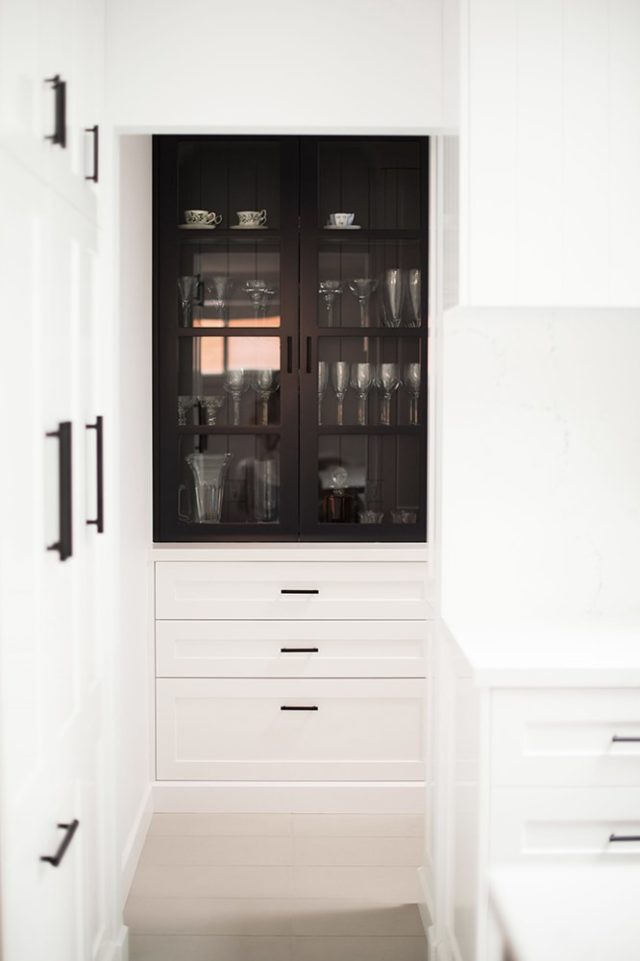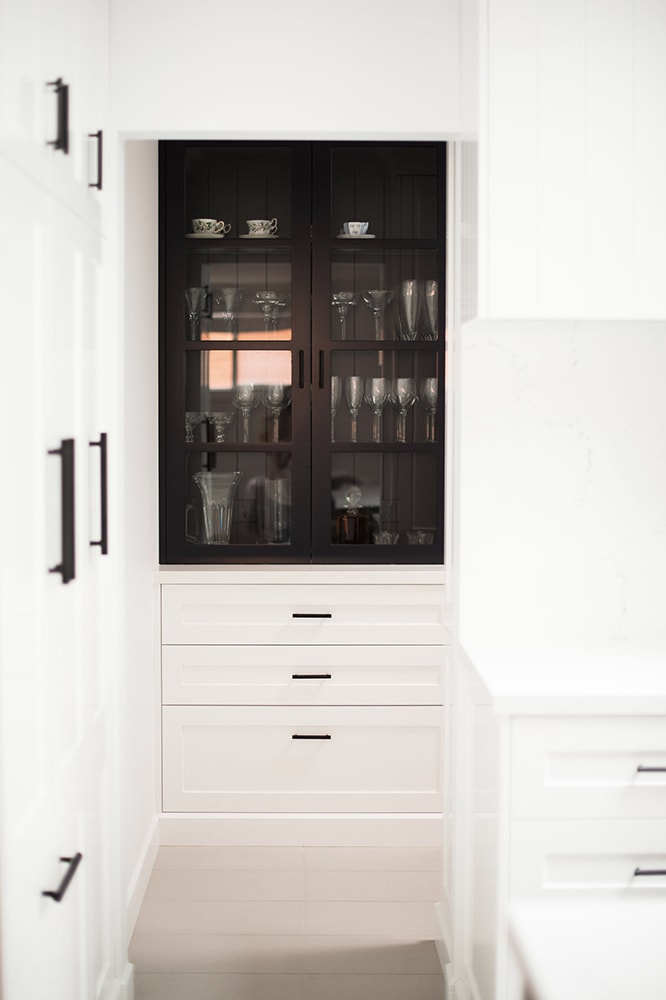 "I'm most proud of how we reorganised the layout of both the kitchen and laundry spaces best utilising every centimetre of space we had available while making them look beautiful too," says Vivian.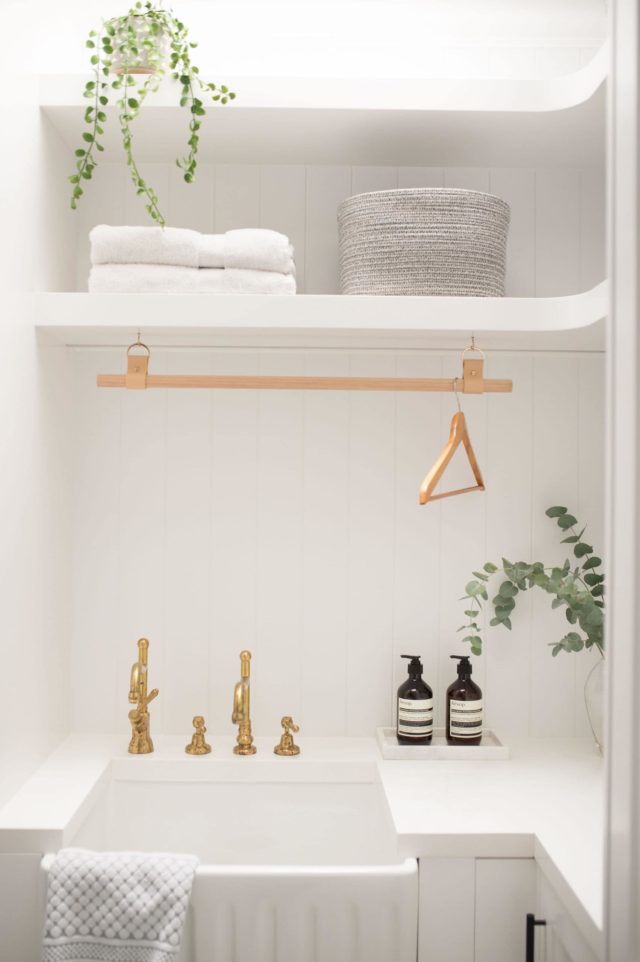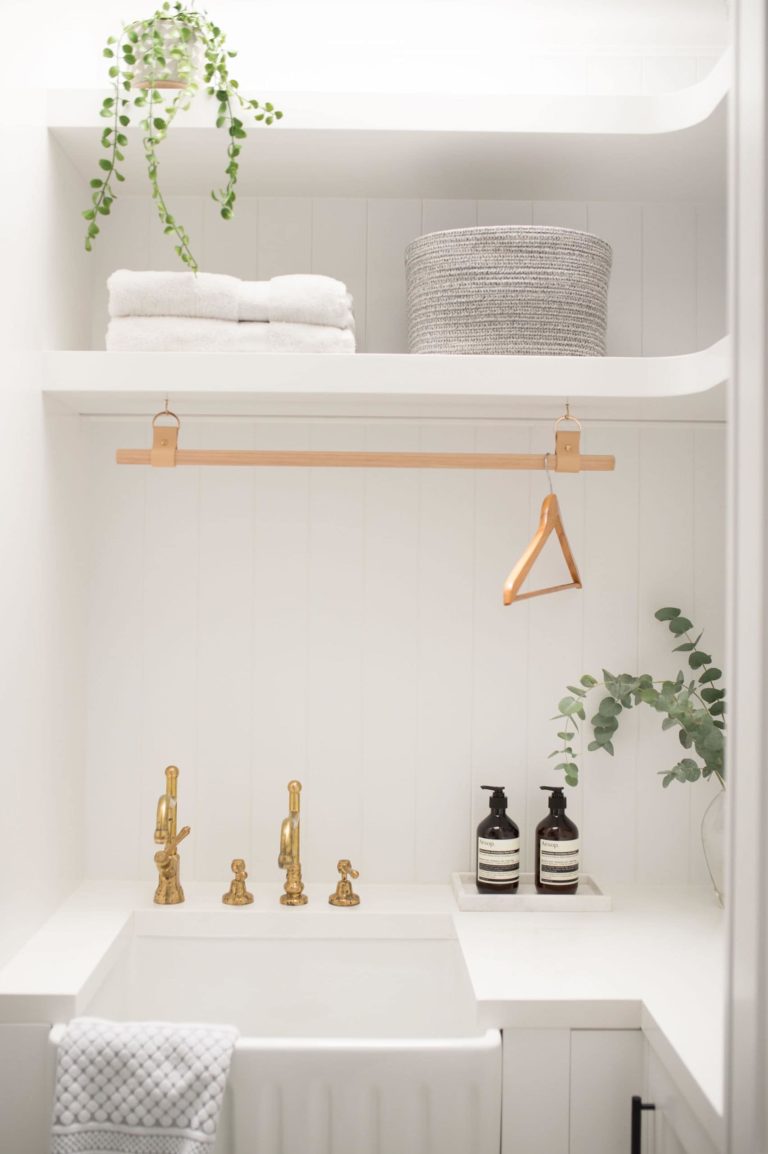 Photography: Tina and Jarrod Photographers