When professional property flippers Kathleen and Chris Friedrich received a call about a deceased estate that had been left by a chronic hoarder, nothing could have prepared them for what they found inside. 500 bird cages, sewing machines, stadium chairs, caravan windows, school chairs, and an endless supply of steel and timber were just some of the things they found within the home's walls. 
"You couldn't actually move for the clutter and it went all the way to the ceiling. The only clear paths through the home were to the toilet and kitchen," says Kathleen, who purchased the house regardless, believing that her and her builder husband could add value by overhauling it and selling it on within a five-month period.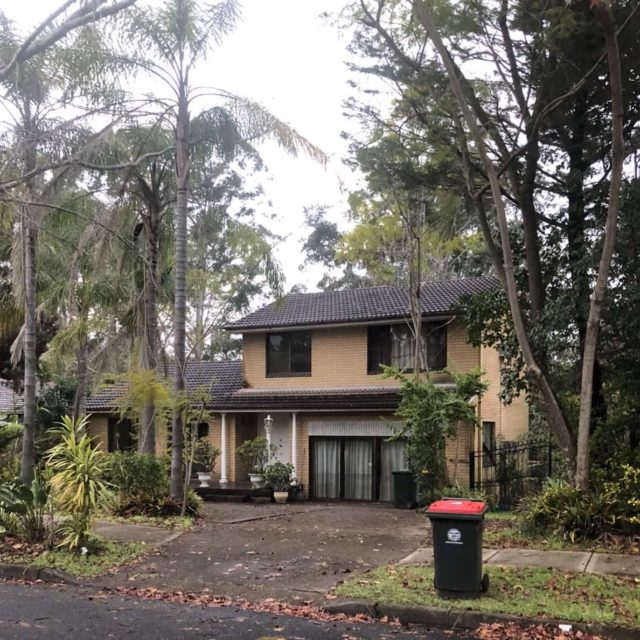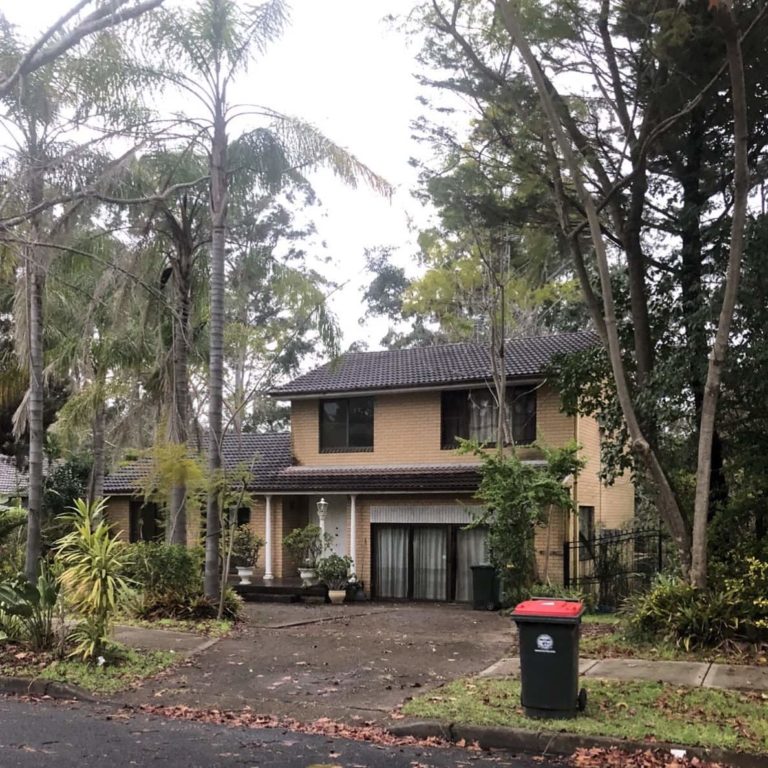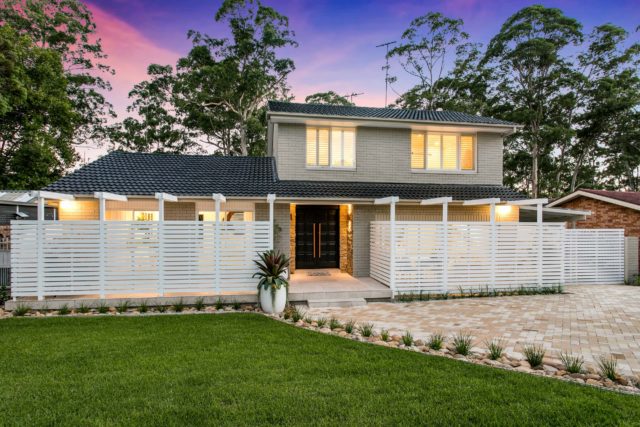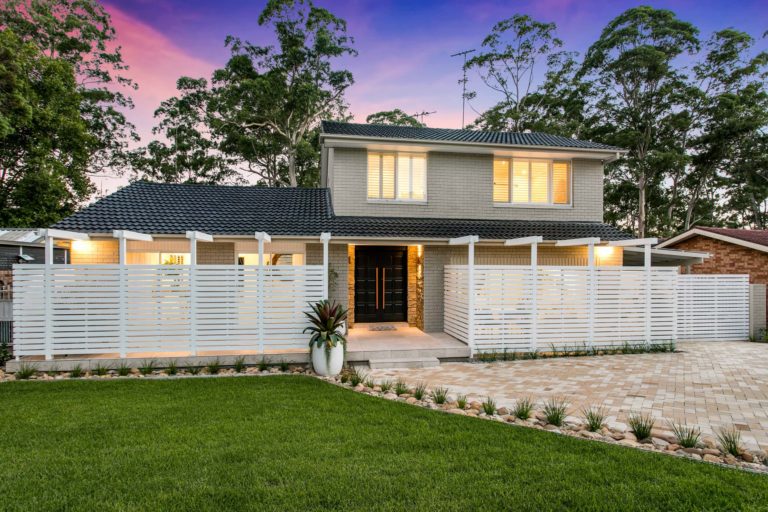 Located in Sydney's West Pennant Hills, the 45-year-old home had one owner whose relatives were looking to sell it as is. "The local real estate agent always calls us when there's a bad property that they can't market. We bought it lock, stock and barrel," says property stylist Kathleen who explains that disposing of the home's contents was the hardest part of the job. It took 10 people 12 days to empty the home, and $52,700 was spent on rubbish removal alone.
"The owner was building a boat inside his house and there was a school demountable in the backyard. The rubbish went on and on – we never thought it was going to end!"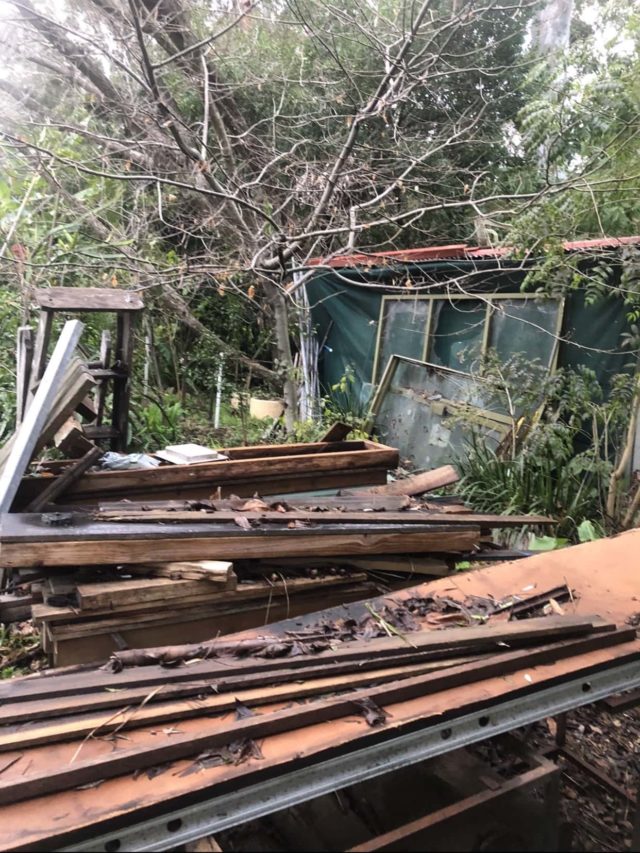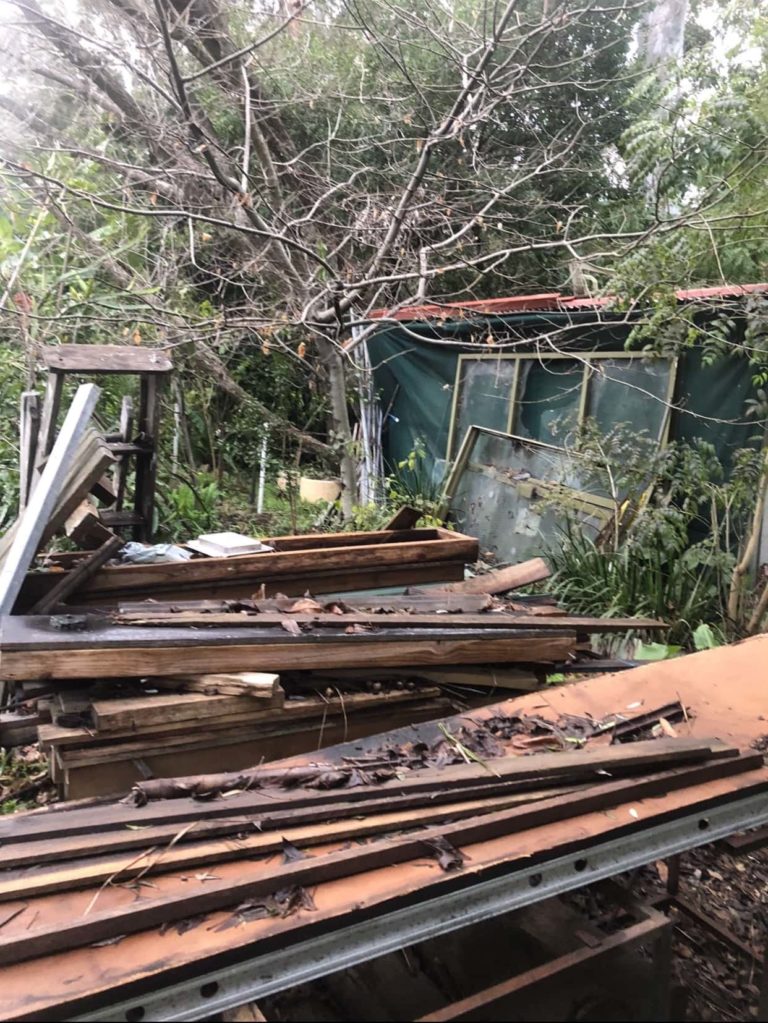 And while the home had many negatives (it backs onto the M2 freeway), Kathleen and her husband were persuaded by the 900 square metre block size and the home's flipping potential. "We made an offer of $1.1 million which they weren't happy about because the land was valued at $1.3 million. The family initially declined our offer, but we generally only make one offer and we're not interested in bidding wars. We have no emotion – it's strictly a business for us," says Kathleen.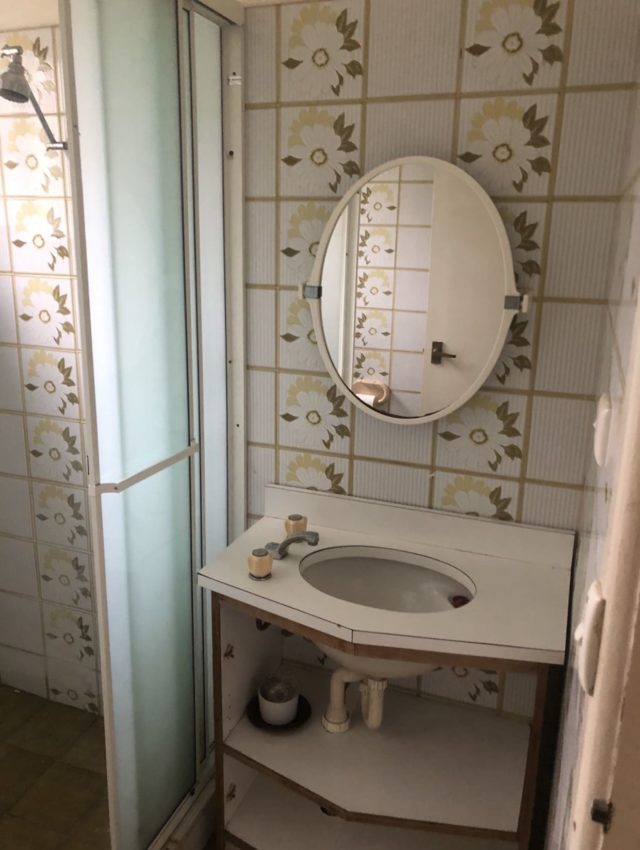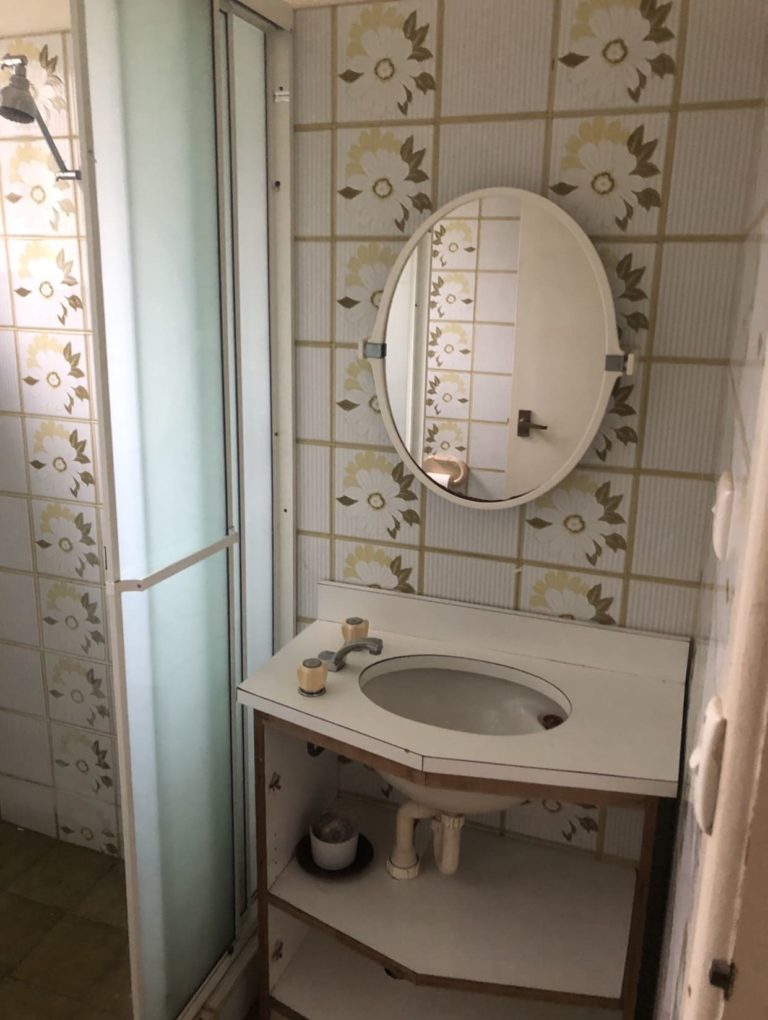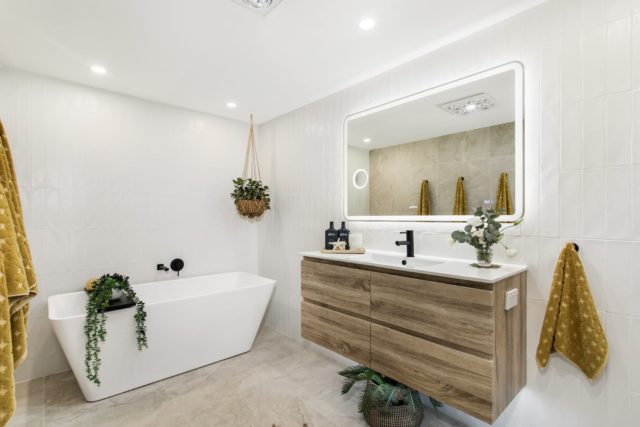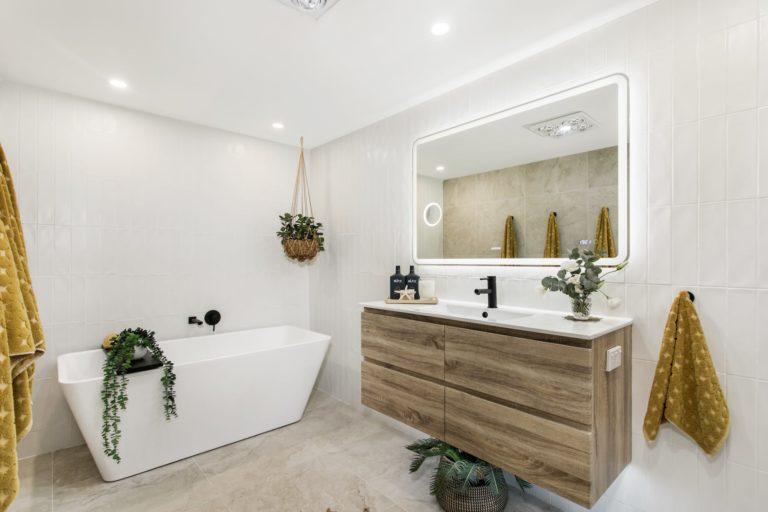 The offer was eventually accepted, and Kathleen and her husband set about overhauling the home over a period of five months. And, as with all of their projects, they were very hands-on, doing most of the work themselves in what is a seven day a week business. "I'm the painter, the procurement officer and the labourer. That said, we do employ people when we can't hack it anymore," says Kathleen who brought in a full-time labourer to work on this house as well as a tiler, plumber and electrician.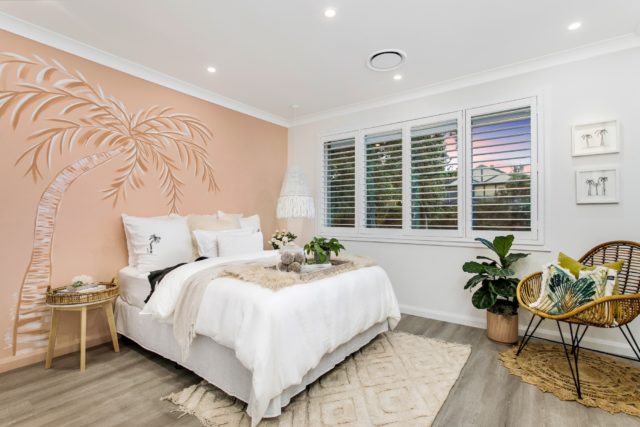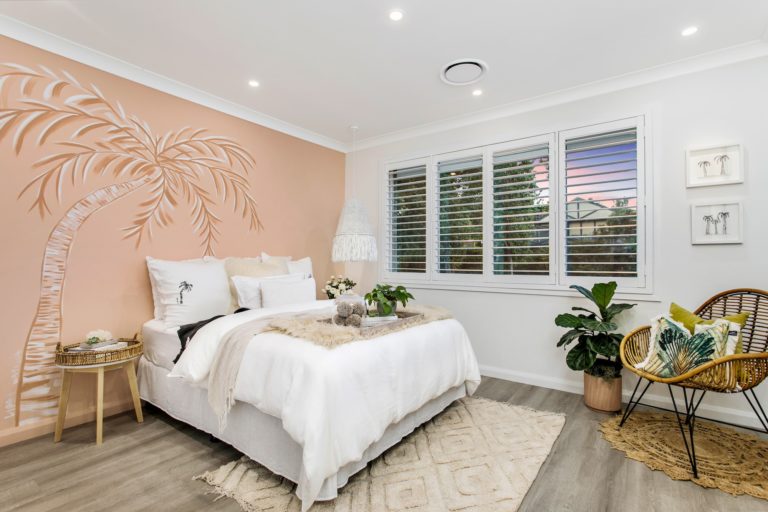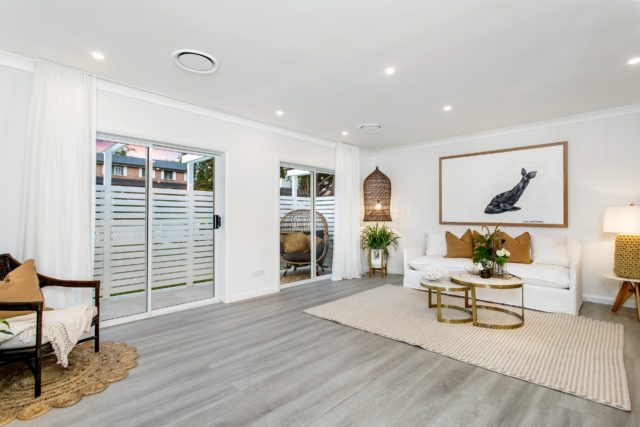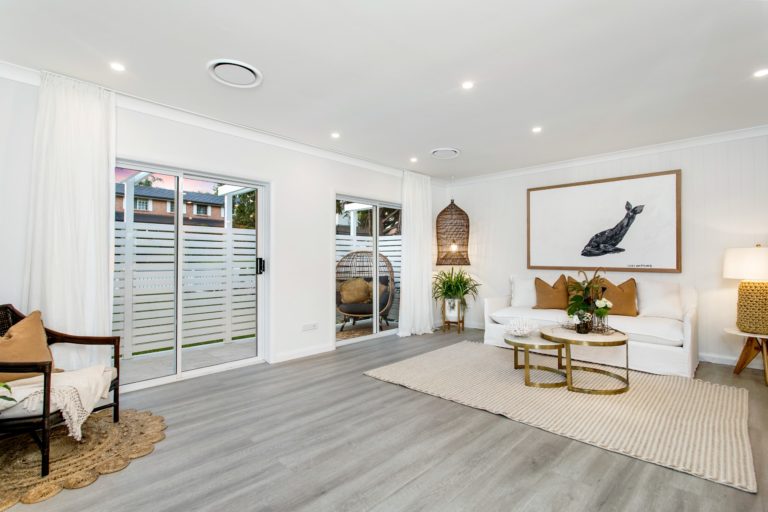 To avoid waiting for DA approvals, the couple always work within the building's parameters and this house was no exception. "Time is money, and we don't have 12 weeks to wait for council approval. We make good with the old," says Kathleen who set about turning the three-bedroom house into one with four bedrooms and a large outdoor deck which is arguably the renovation's star.
"We knew we'd have to knock down the dodgy verandah that was hanging off the house. We built a deck, took out walls, windows, and put in French doors. There's also bi-fold windows in kitchen that connect it with the outdoors," says Kathleen.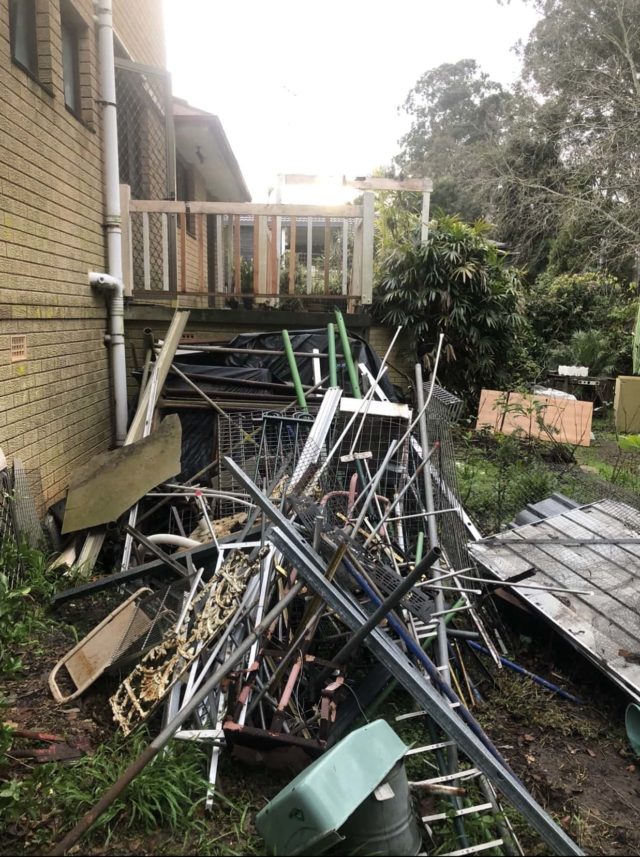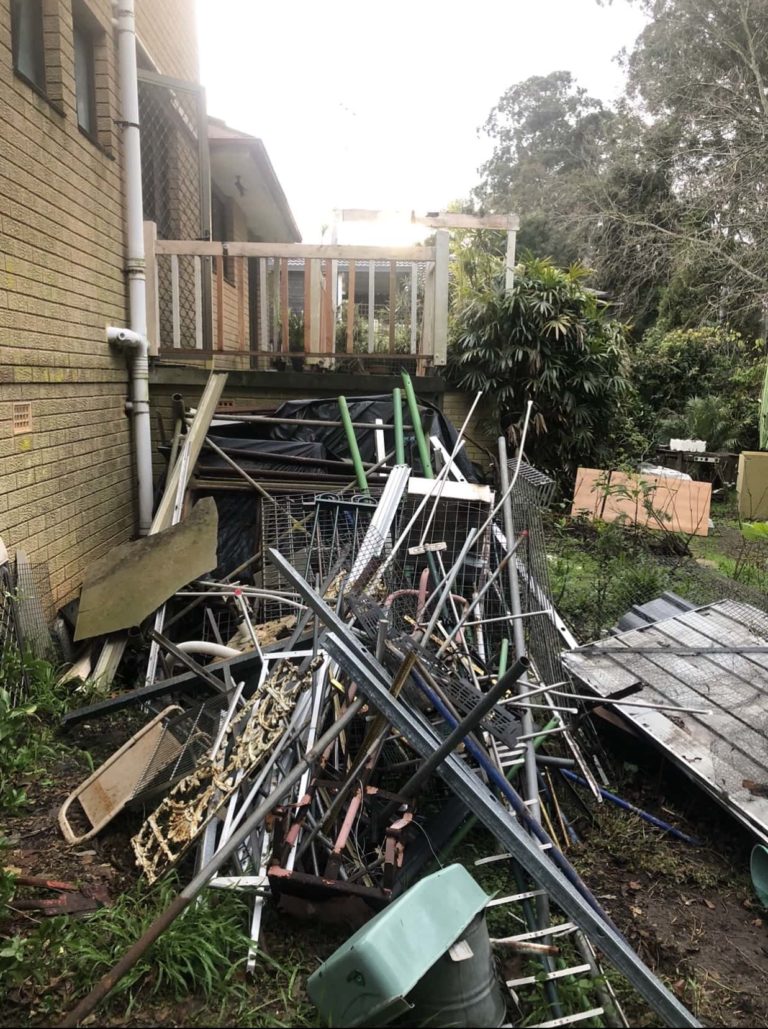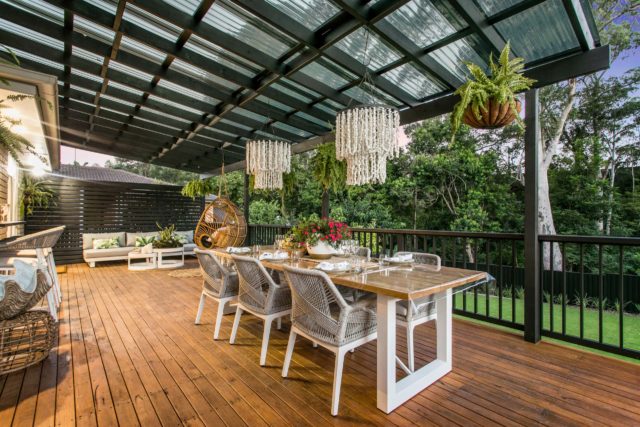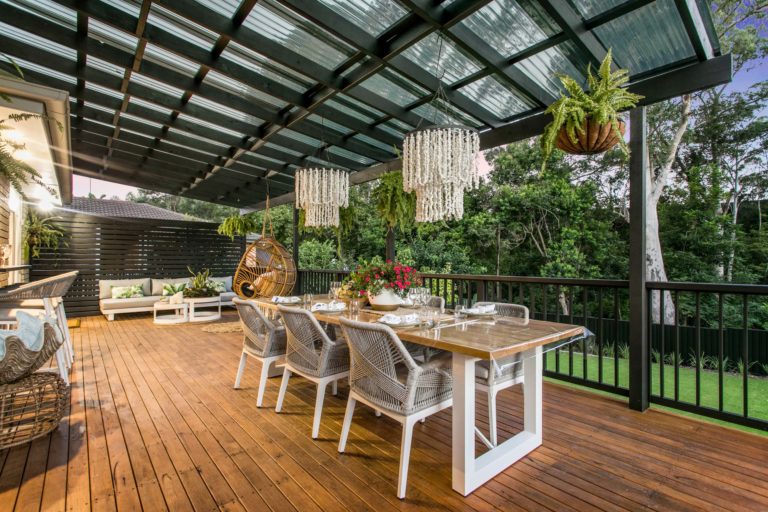 Incredibly, the total reno cost only $170,000 (including the rubbish removal), which is pretty amazing when you consider that it included the wages of a young, full-time labourer. "He was awesome. Without him I'd be needing a new back!" says Kathleen, whose COVID-induced property price fluctuation fears were allayed when the home fetched an incredible $2.2 million dollars at auction recently.
"We had no idea that there was going to be a COVID boom. We were watching the market grow 100k per week. The new owners had missed out on a few other properties, but we were so shocked with price. This house has turned out to be a Cinderella story in disguise."