A resort-style oasis on a bush block in the rural outskirts of Sydney's north-west, this new build is the latest project from the talented trio at Three Birds and it is quite the beauty. Situated on a 2.1 hectare block in Annangrove, the home is light-filled and beautifully styled, combining coastal and luxe resort-style touches. And in these unprecedented times, when we're all spending so much time at home, we're rather envious of the staycation vibes.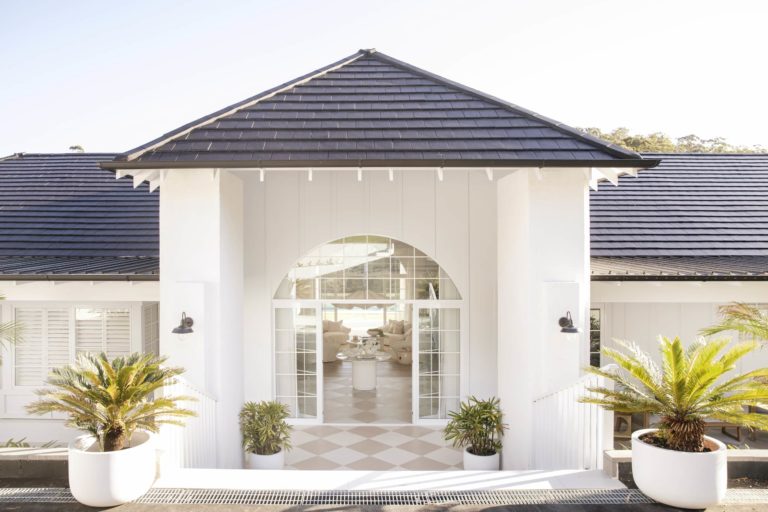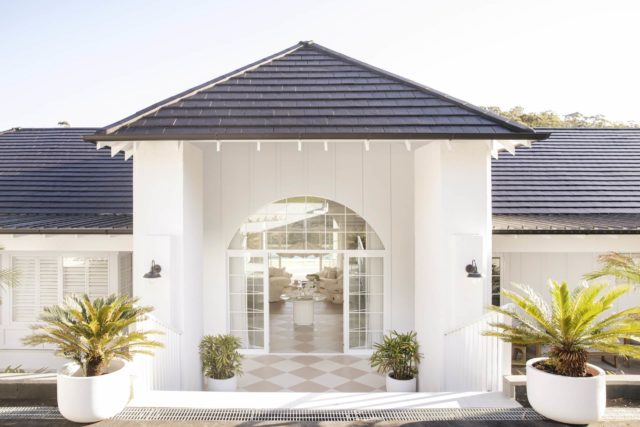 Home to Three Birds' in-house designer Louisa Shield, her husband and two growing boys, the family bought the block in 2018 with a view to living permanently in a place that was more connected to nature. Landscape aside though, the sheer size of the block has allowed for a grand and palatial single-storey home that would be out of reach for most city-dwellers. The home has multiple formal and private rooms including a kids' wing, guest rooms, a kitchen, multiple bathrooms and a pool house.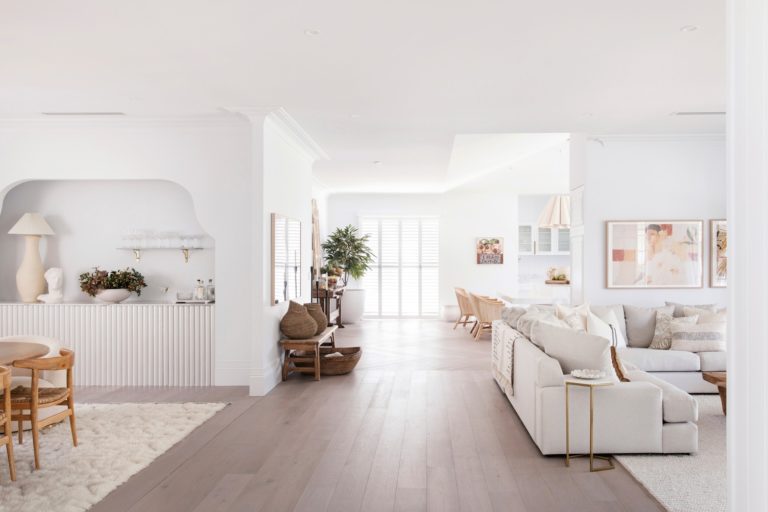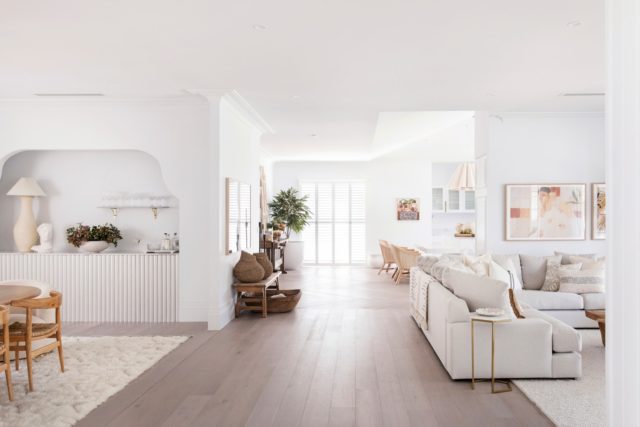 If first impressions count (and they do!), this home certainly delivers – the front of the home features two huge brick pillars and a patio inspired by the ornate Indian city of Jaipur. The front entrance and hallway are framed by a huge, raked ceiling and dramatic arched windows flood the property with natural light and allow for myriad bush views. "It's definitely the most beautiful entrance we've ever done," says Three Birds marketing director Lana Taylor.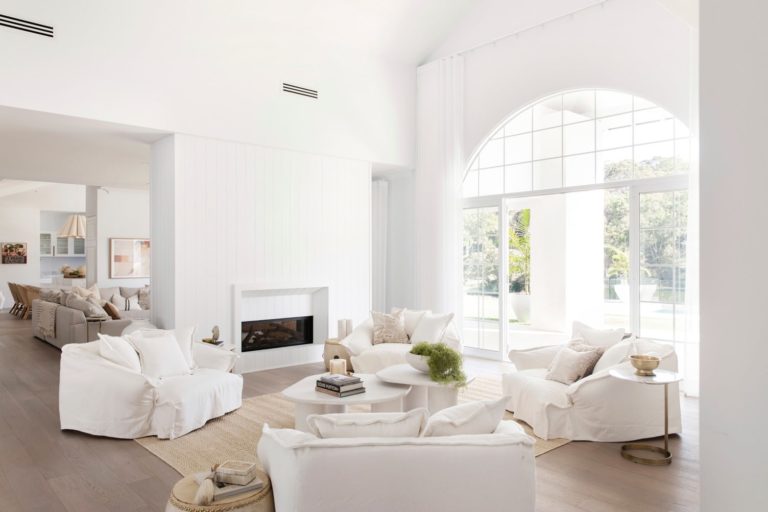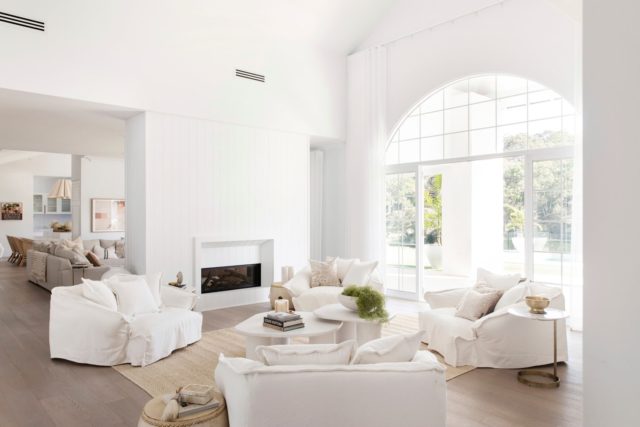 And with so many spaces, lofty and varied ceiling heights allow for the open plan living to be segregated. "The beauty of this house is you've got so many ceiling heights. You've got the main entrance that is really high, then the ceiling height drops lower as you enter the house, then into the kitchen and it's raised," says Three Birds creative director Bonnie Hindmarsh, who specified 1770 square metres of Gyprock plasterboard throughout the home!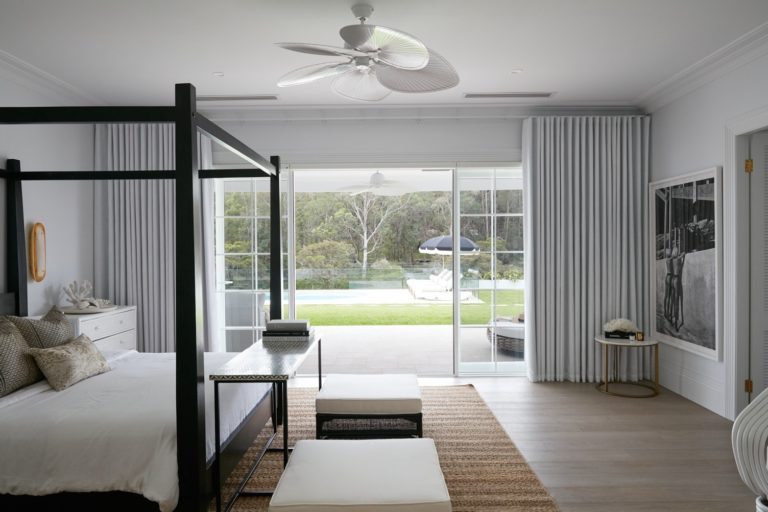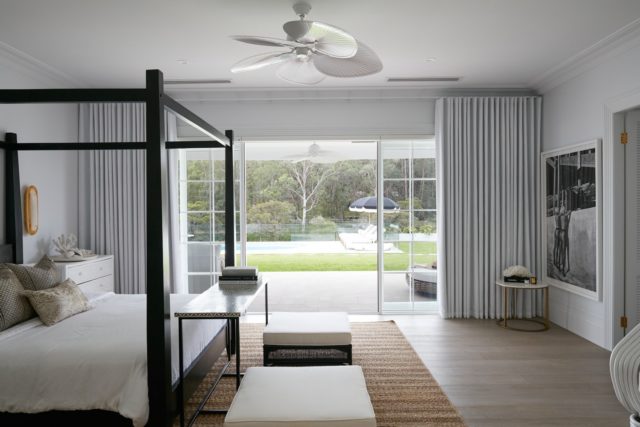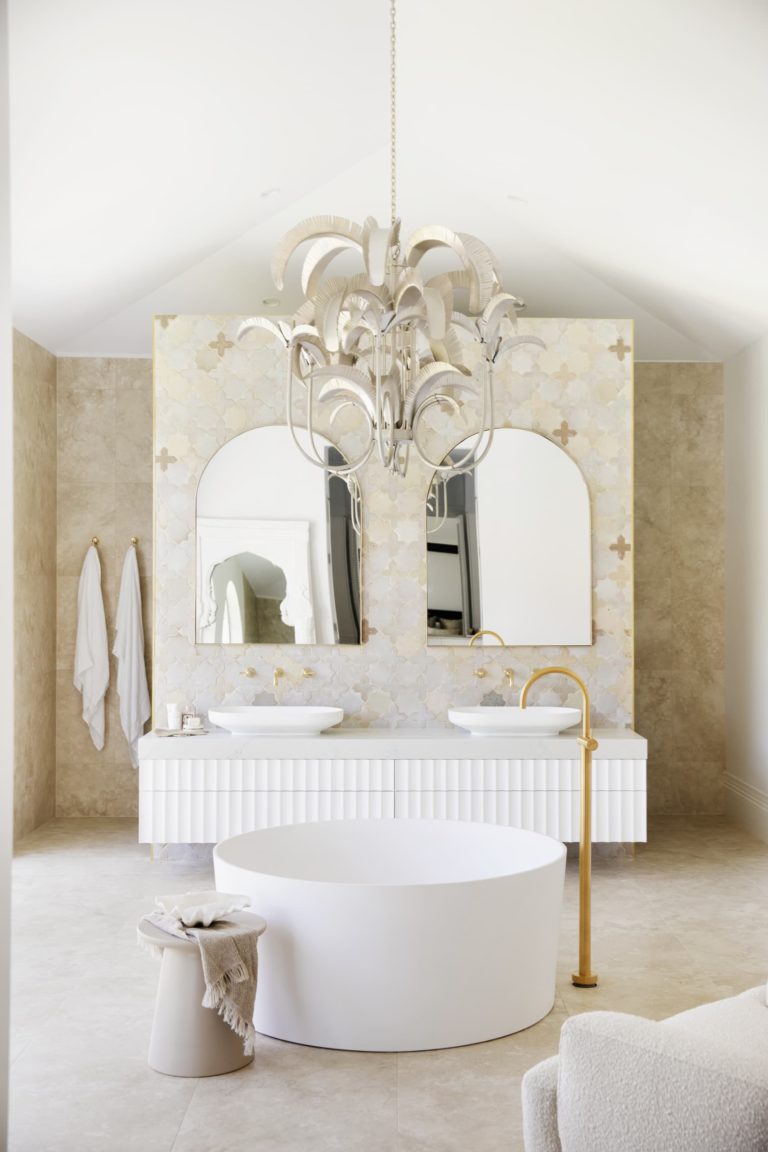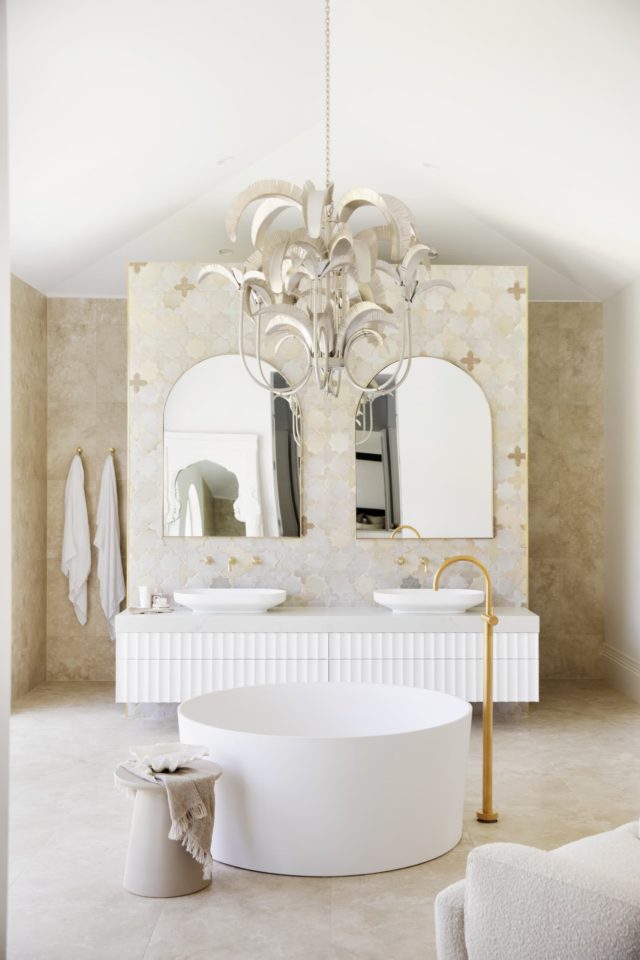 Despite the luxury feel of the home, with two young boys in residence, it was designed with family living in mind. Warm tones, and natural lighting make for a gorgeous indoor living space.
The boys' wing is a highlight of the home with its double bedroom, walk-in robe, ensuite and upstairs media/playroom. A unique choice, the huge bedroom features two large beds paired with a custom striped bedhead that runs the length of one wall. The team decided to do a feature ceiling and architraves in Dulux Blue Metal, instead of feature walls. The playroom sits above the boy's bedroom zone.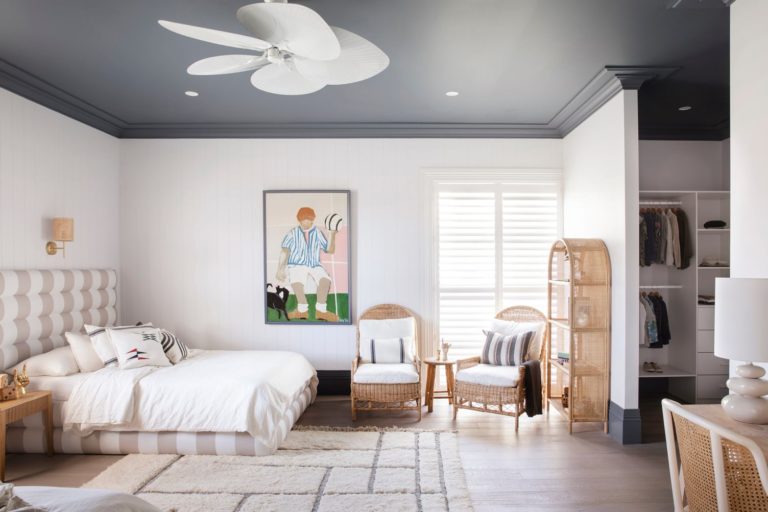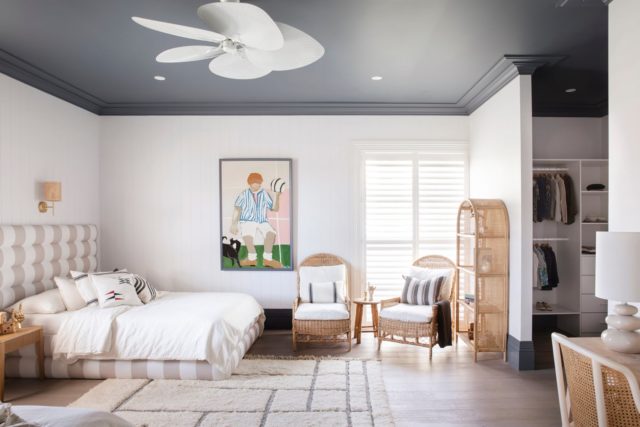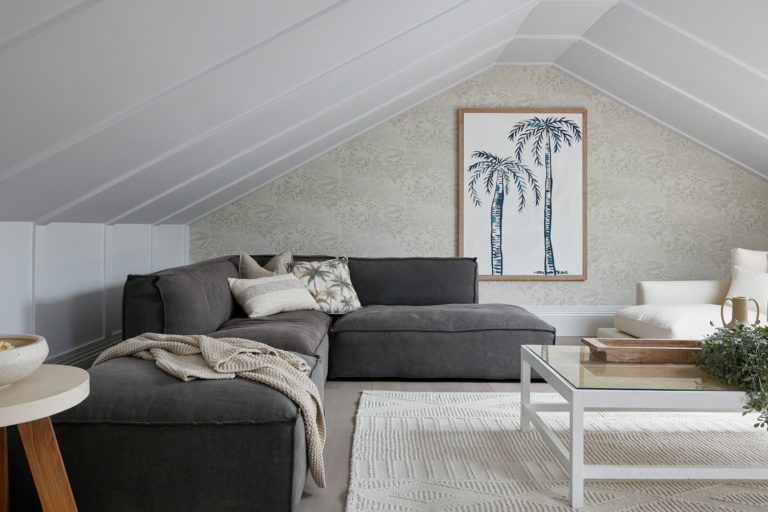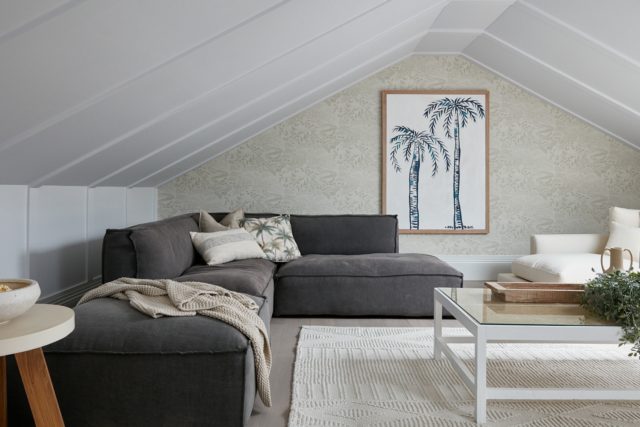 Gyprock Superchek was specified in that zone because it provides a 15 percent reduction in perceived loudness compared to standard plasterboard – a rather clever choice with two busy boys living there!