Pendant lights have been a big trend for a while now and their popularity shows no sign of waning any time soon. But as with any trend, you need to be careful not to get swept up in it – while they do have a fairly wide application they're certainly not the best choice for every space. See below for my take on the look in various locations throughout the home.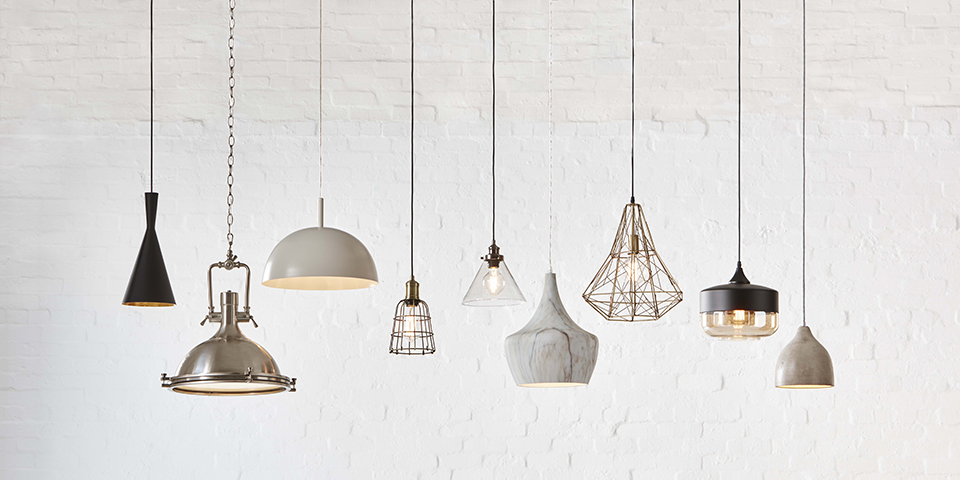 Image source: Bunnings
Dining room
Using pendants over a dining table can be super effective when executed properly – aside from bringing a sense of occasion they really help to demarcate a space making them ideal for an open-plan home. As for installation specifics, you must ensure the pendant finishes about a metre above the table to avoid the obstruction of views.
Staircase
An often overlooked space, when it comes to decorating, pendants lights are a great addition to any staircase. If the staircase is on the narrower, smaller side, make sure you install a smaller option and have a minimum clearance of 2.5m so it cannot be touched or accidently hit. For the larger, grander staircase a chandelier or bold, modern pendant always looks fabulous.
Kitchen
Hanging a row of pendant lights above your kitchen bench top is a great idea if you have a reasonably high worktop paired with a standard height ceiling. This works best when the pendants are spaced apart from each other and are well over half a metre above the work top. Pendant lights look particularly effective above an island bench.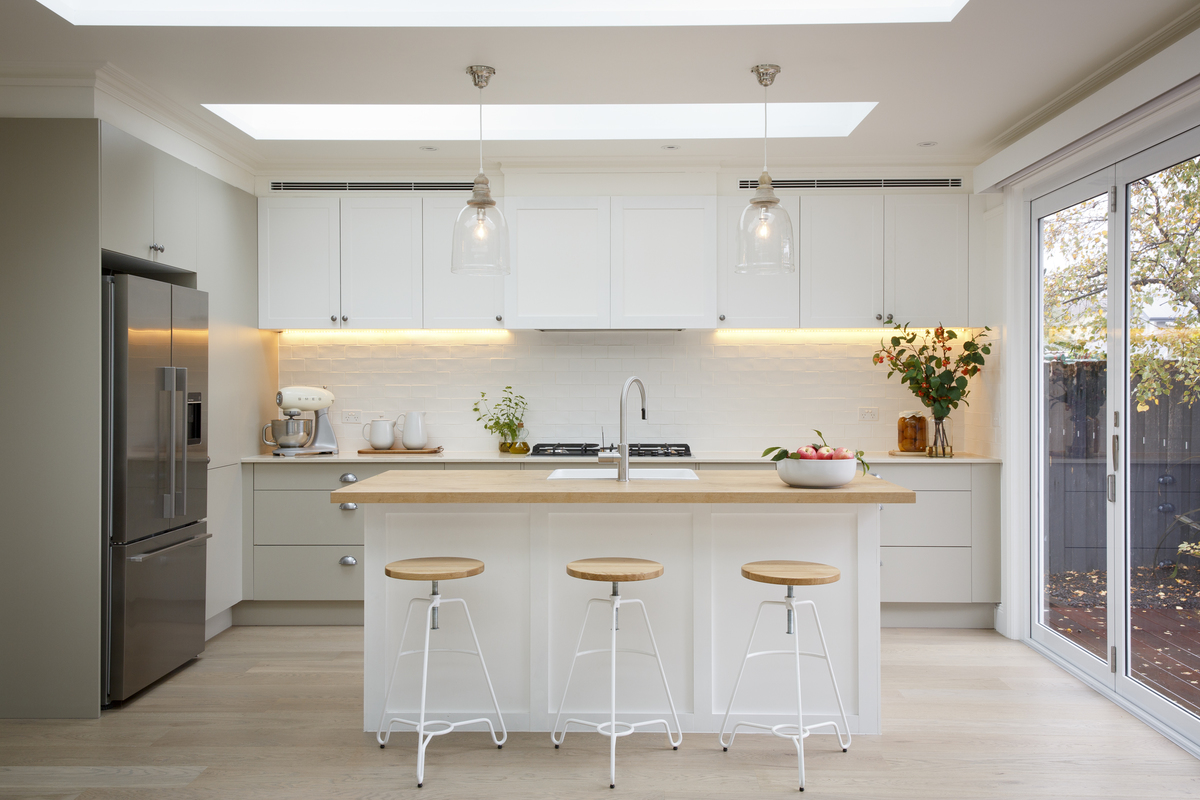 Image source – Reno Addict
Bathroom
Bathroom pendants can look amazing although they are not the most practical place for them – but for some people that isn't an issue. When using pendant lights in a bathroom, make sure to keep the design simple, the light high and close to the wall.
High ceiling
If you have a high ceiling, you are able to hang a pendant light in the center of the room. However, pendant lights easily change the atmosphere of the room and can even make the ceilings look lower than they actually are, depending on the size of the light. I'd always refrain from pendant light use when ceilings are standard height – they are just too low and usually make a room feel smaller than it is.
Bedroom
Pendant lights in the bedroom can add a chic feel to the space. When using pendant lighting in the center of the room opt for a high lighting option, however when placed above the bedsides, they look best sitting half a metre above the table. This look has been a strong one for a while now – they're a great alternative to table lamps.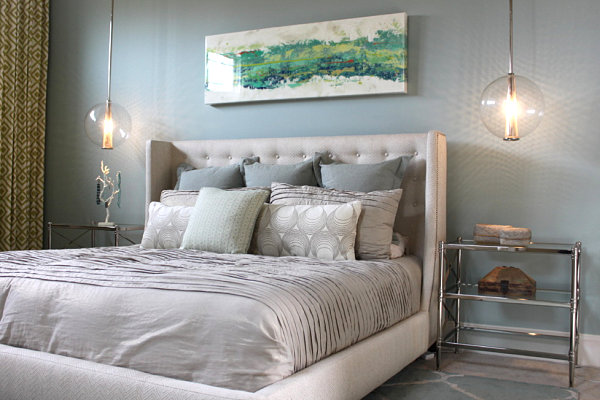 Image source – Lampu
Study
Pendant lights above a study desk are a great way to add direct, task lighting to a work space. Opt for a higher light option here to avoid damaging the light through bumps.
Hallway
Hallway light pendants are another great idea. Similar to the staircase, having smaller appropriately positioned pendants where people regularly walk is a great idea to avoid accidental bumps.
Lounge
Using pendant lights in the lounge room is a great way to light up the entirety of the space. However, opting for a higher light is always a great idea as people regularly enter and exit the space – again, you don't want them to be bumping their heads.
Corners
Corner feature pendant lights are a great idea, especially if the corner is not easily accessible. These statement pieces look great with arm chairs near them, though not placed directly under them.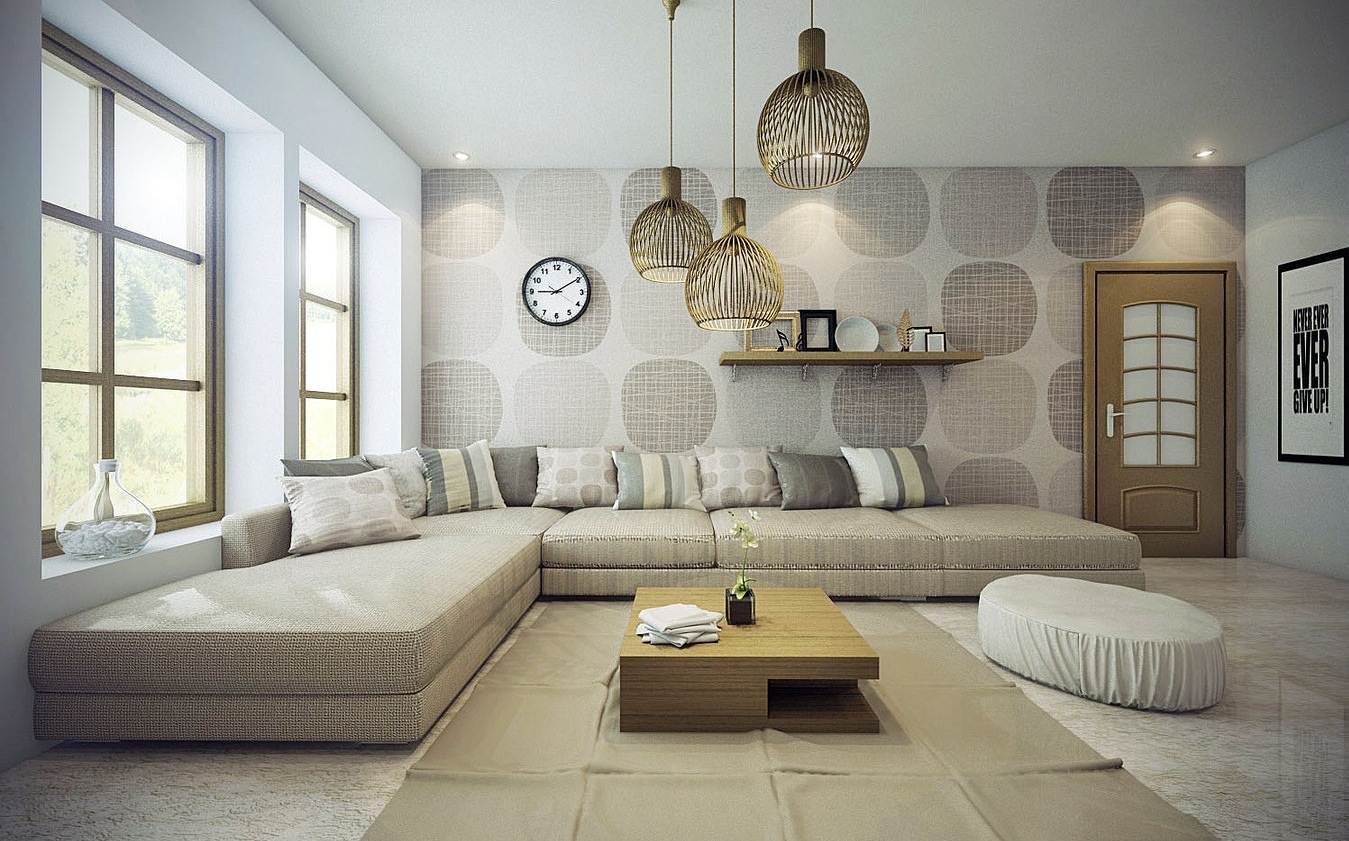 Image source – MHSA.com
Naomi Findlay is one of our resident experts, principal of Silk Home and founder of the International Institute of Home Staging.