I don't know about you but it seems that wherever I look at the minute there's a safari animal. A feline lover from way back (my wardrobe has more leopard print options than I'd care to admit), I'm particularly taken with all the leopards, lions and tigers currently adorning clothing (particularly children's) and homewares but I'm also loving the zebra and elephant motifs too. And it seems that Adairs is getting in on the act with its spring 2018 range that sees safari animals, leafy greenery and rattan take centre stage.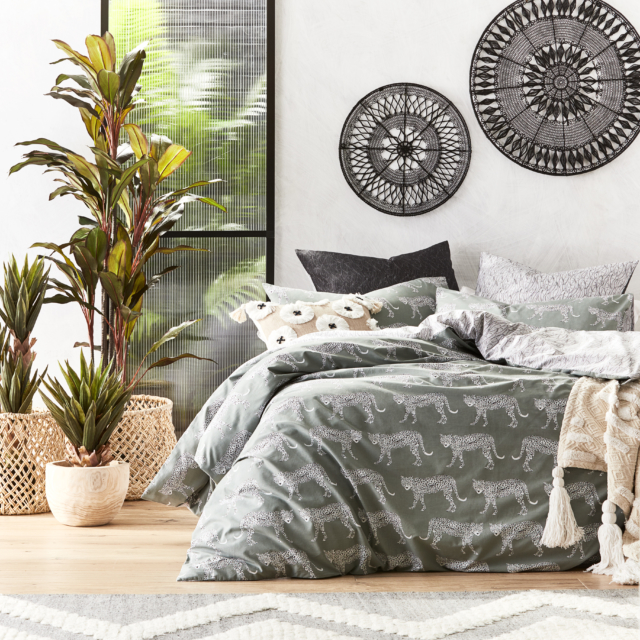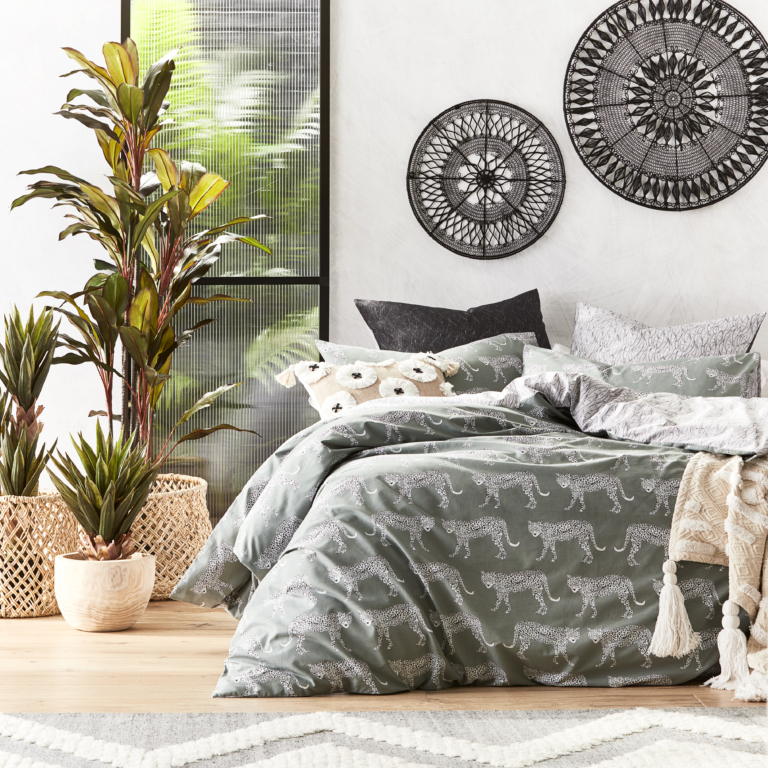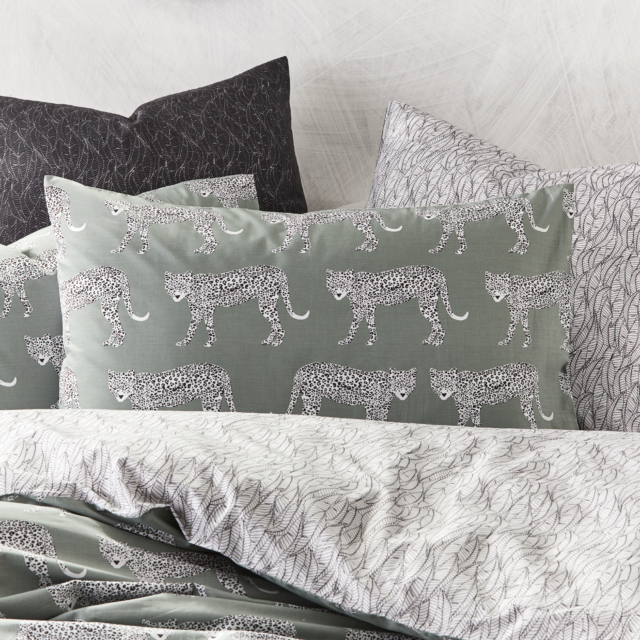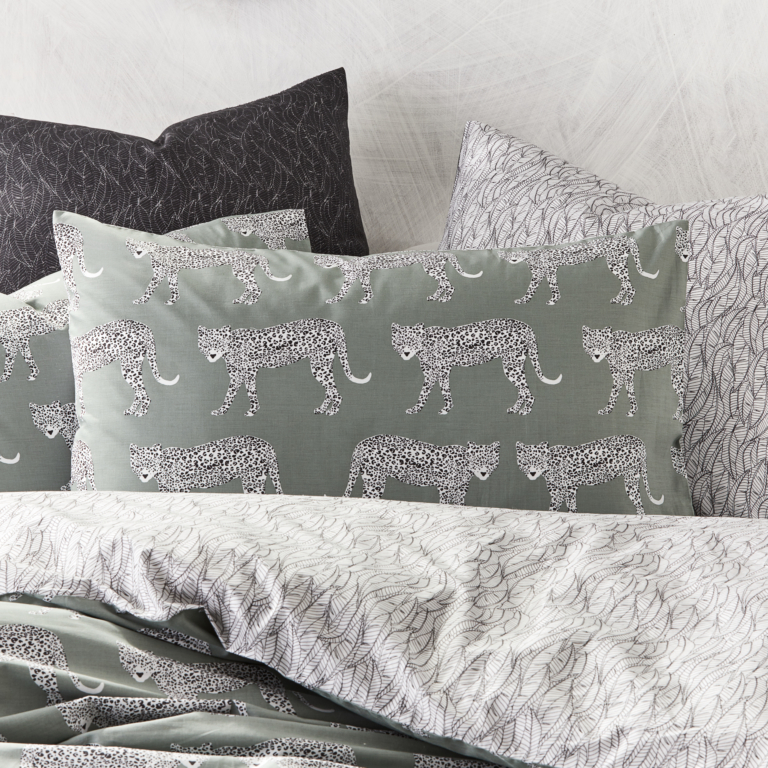 There's a distinct colonial vibe present in the collection too with lots of beautiful rattan and woven furniture alongside textured quilt covers, tufted wall hangings and a palette of bright green and earthy colours.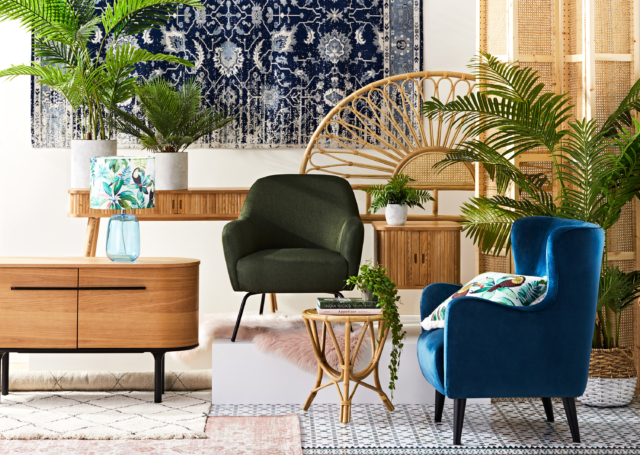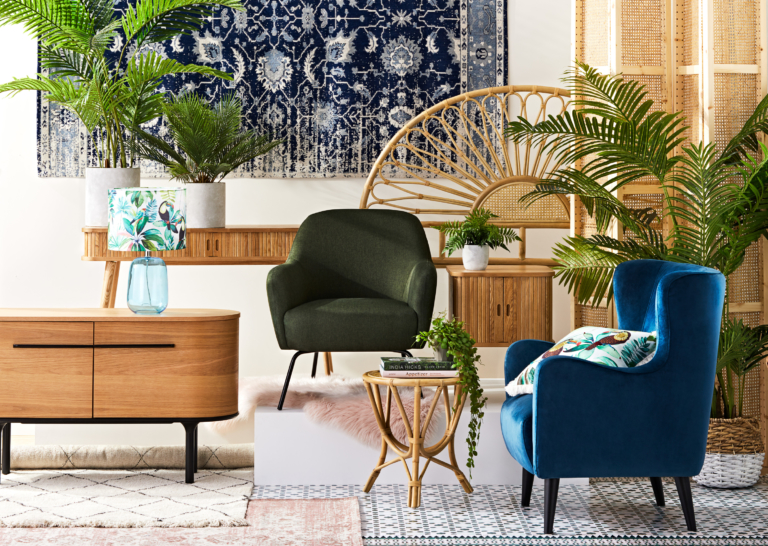 The collection's bedding features tasseled and hand-woven elements for a beautifully bohemian, world-traveller vibe while cushions and throws are bright and bold and feature tufted details.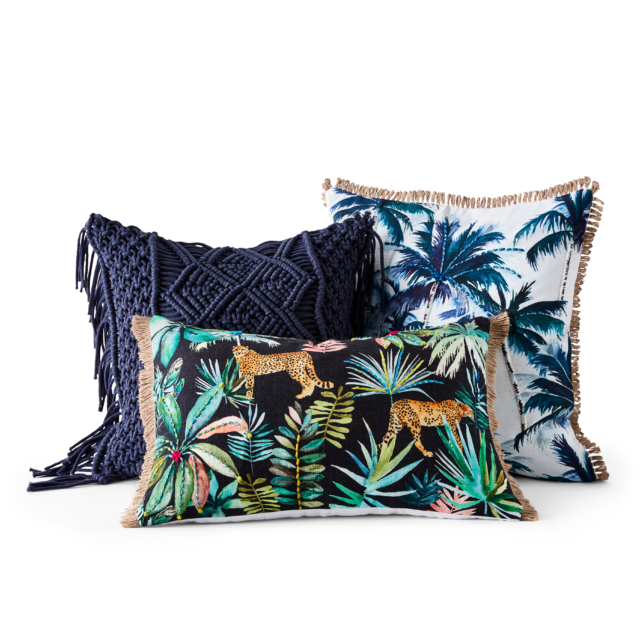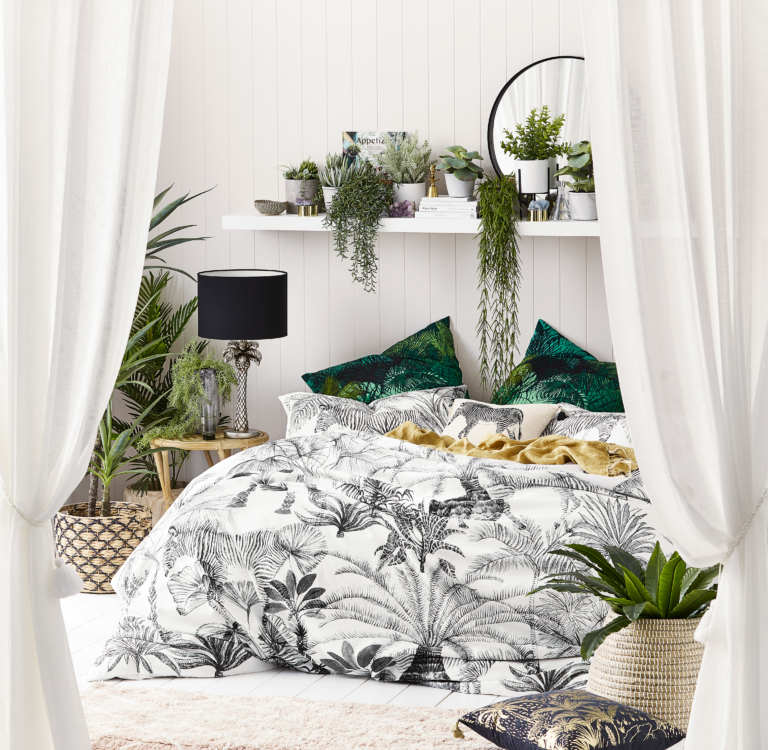 The Home Republic Newport quilted velvet bedlinen in peacock (below) is more typical Adairs fare but I had to include it because I think it's super lush. It is available in a gorgeous pale seafoam colour too.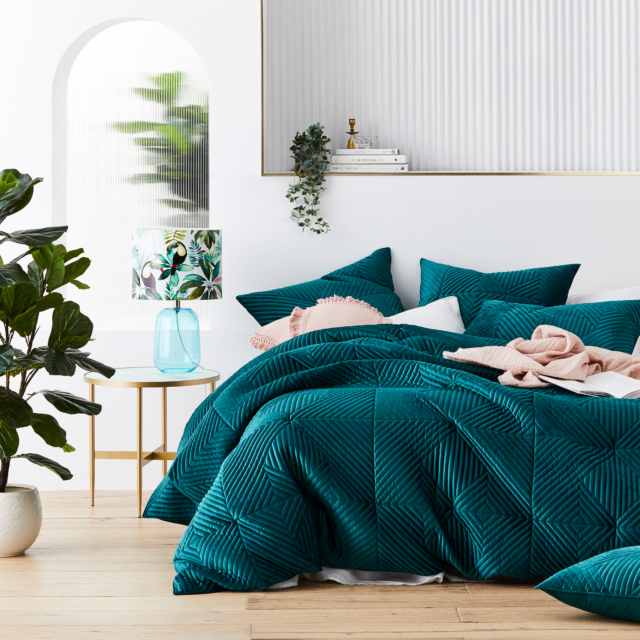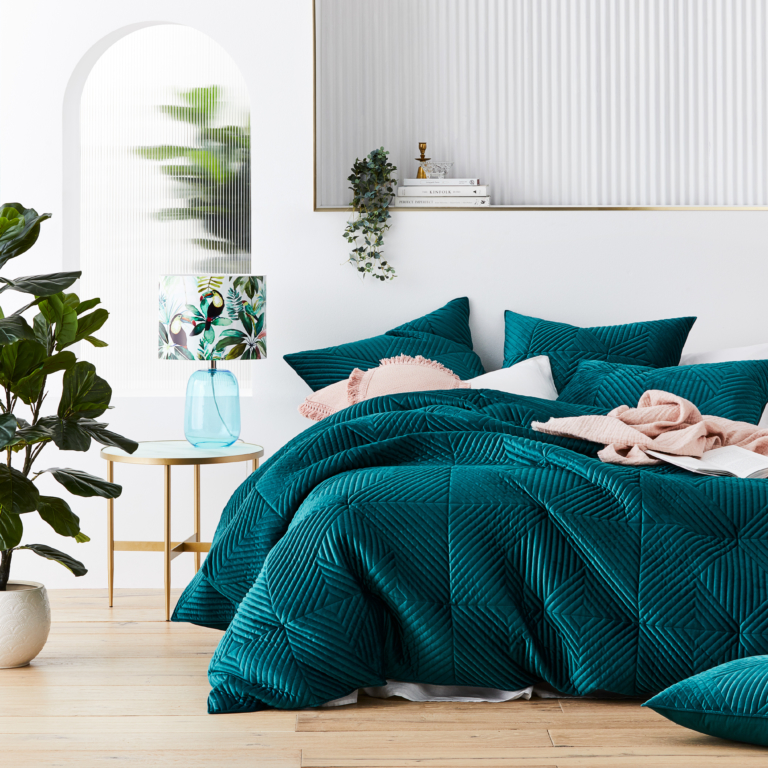 Rattan is certainly the star of the range's home decor and furniture offering. With rattan a key forecast trend for spring and summer, it makes sense that the collection includes woven rattan chairs, bedheads, mirrors and pet accessories.